Surabaya is one of Indonesia's budding metropolitans, decorated in vibrant city lights and emerging skyscrapers. Your visit to the city is considered incomplete without spending some time on a beautiful rooftop, dining with the spectacular cityscape as your company. Experience Surabaya from a different point of view from way up top, in some of these gorgeous rooftop spots:
1. Citilites Skyclub & Bistro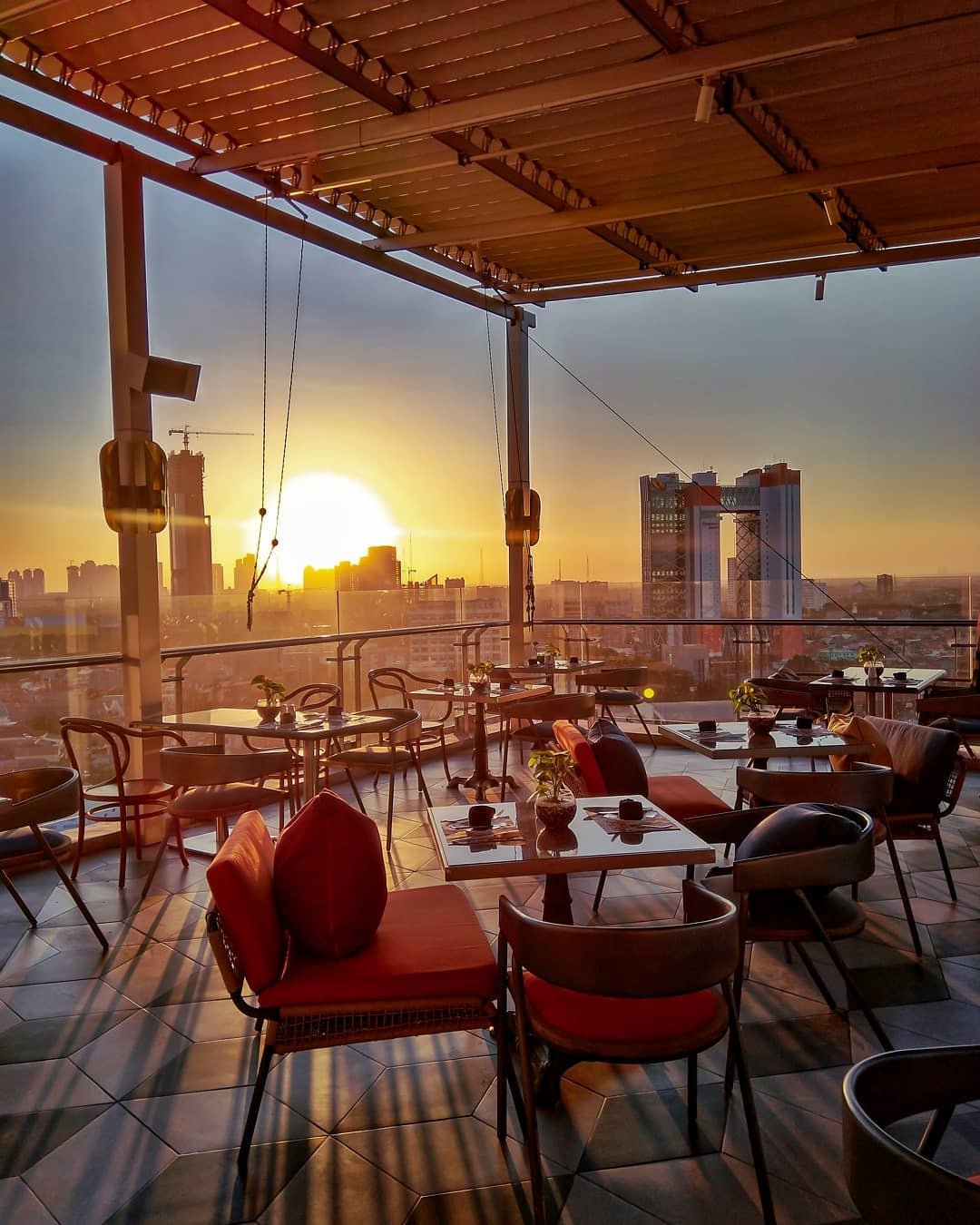 Located on the 21st floor of Java Paragon Hotel Surabaya, Citilies Skyclub & Bistro claims to be the pioneer for sky dining in Surabaya. Enjoy a romantic candlelight dinner with the magical cityscape as your backdrop in this sophisticated restaurant. From steaks to pasta, seafood, and fabulous desserts, you will truly have an unforgettable dining experience here.
Address: Jl Mayjen Sungkoko, No.101-103, Dukuh Pakir Surabaya-Hotel Java Paragon, Surabaya
Telephone: (+62 31) 562 1234
IG: citilitesjavaparagon
2. Kooffee+Roof Bar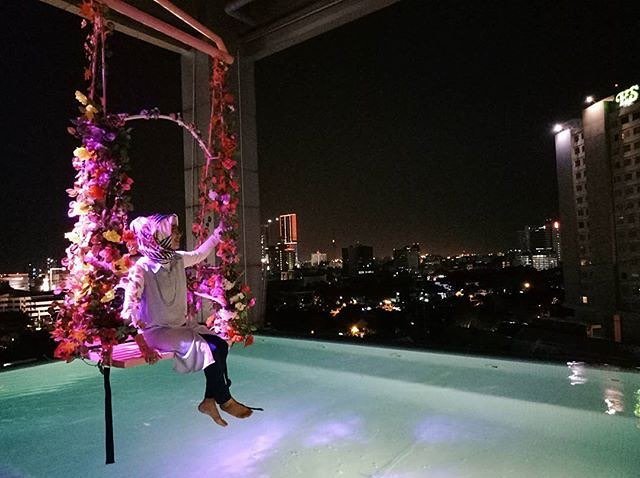 Introducing one of the most "instragrammable" spots in the city, Kooffee+Roof Bar. Aside from the captivating city views, this little spot will mesmerize you with its quirky and eye-catching pop-art themed designs. In fact, this unique café, located in G Suites Hotel, is completed with a small pool and floaties, which has become an iconic picture spot. On top of an array of delicious Western and Asian dishes, you could also enjoy a wide range of revitalizing drinks including coffee and alcoholic beverages here.
Address: G Suites Hotel, Jl Raya Gubeng No.24, Surabaya
Telephone: (+62 31) 5011 001
IG: kooffeeplusroofbar
3. LoveShack Skybar Tapas & Grill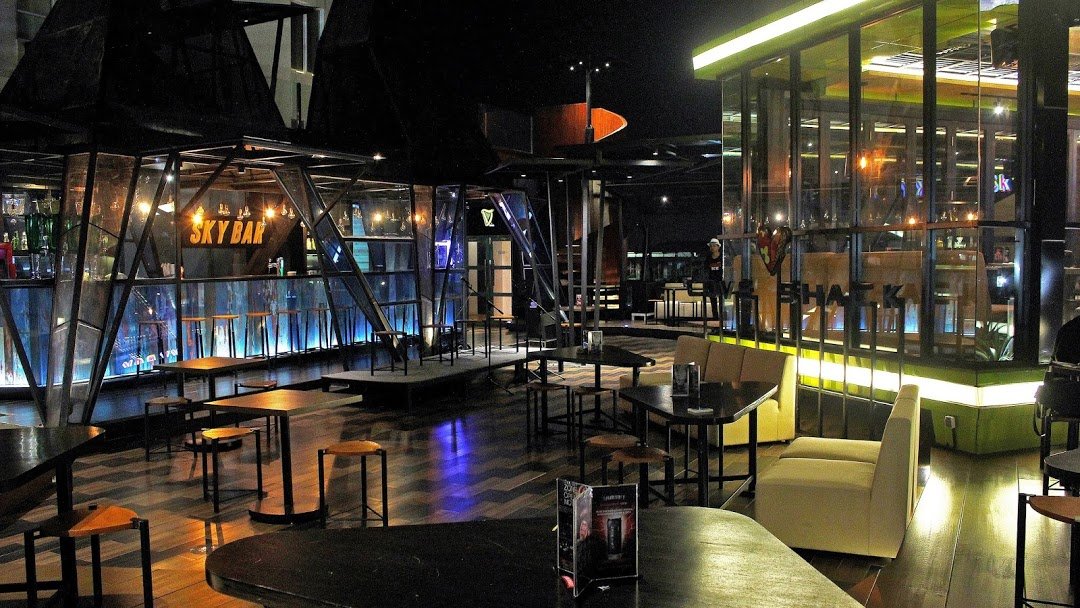 Experience a romantic and private dining experience like no other at LoveShack Skybar Tapas & Grill, located on the 7th floor of MaxOne Hotel at Tidar. With rustic and industrial architecture designs, LoveShack is one of the most stylish, open-air rooftop cafes out there. The stunning spot features a dynamic functional room for your parties as well as a Skybox, which is a designated smoking area with striking city views. Enjoy some tantalizing meals of different cuisines and revitalizing drinks with some fresh air at this fabulous spot.
Address: MaxOne Hotel, Jl Tidar No.5, Sawahan, Surabaya
Telephone: (+62 31) 9900 1877
4. Seventeen Resto and Lounge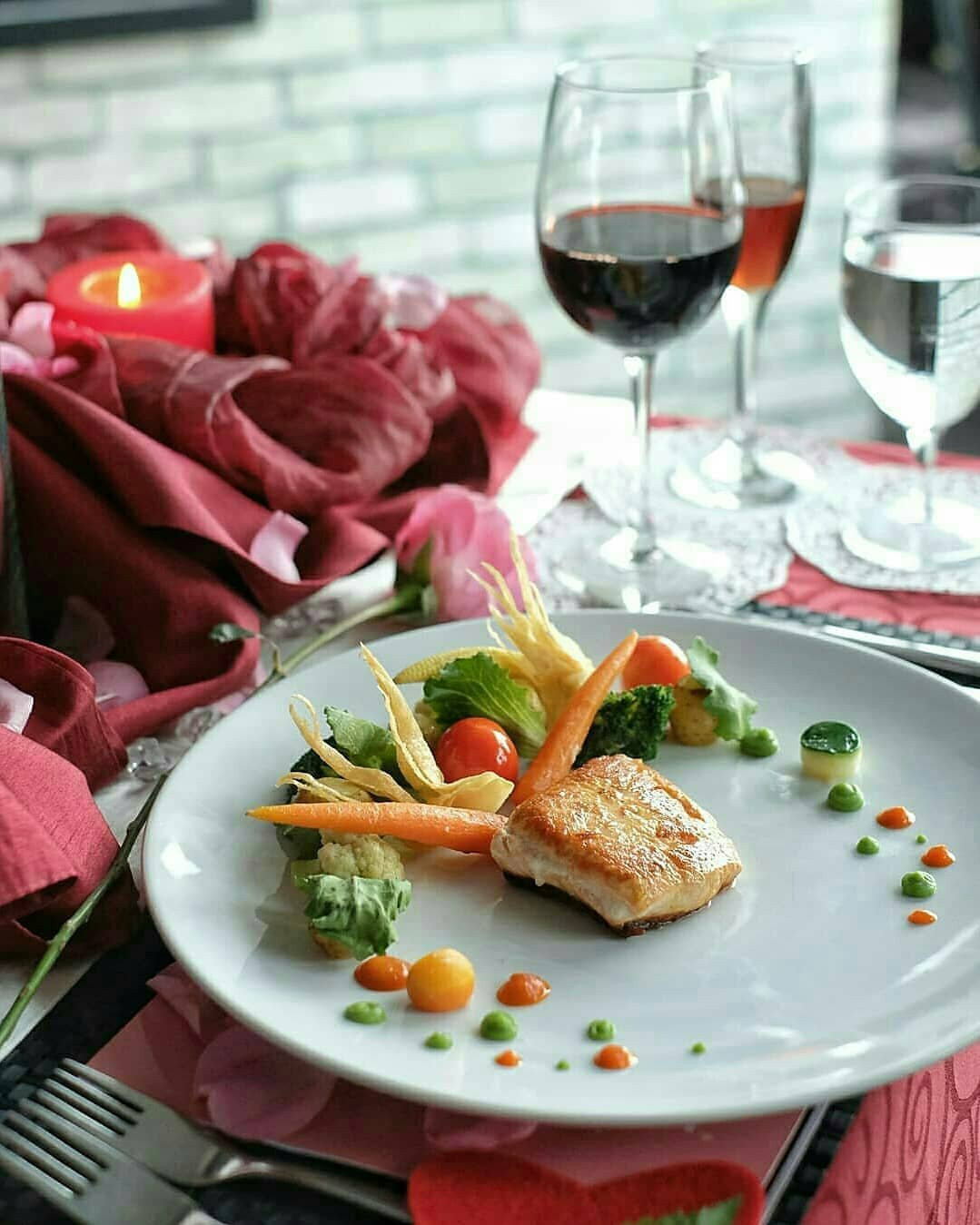 Head on to the 17th floor of Hotel Harris Gubeng to witness the sun dipping down into the cityscape as the skies turn pink at Seventeen Resto and Lounge. Enjoy a wide range of delicious Western meals, from BBQ to burgers, pizzas, pasta, steaks and more at this futuristic and stylish venue. Through the floor to ceiling windows, expect peerless views of the city, as you indulge in some of the best dishes with your loved ones here. 
Address: Jl Bangka No. 8-18, Gubeng, Surabaya
Telephone: (+62 31) 504 8665
IG: seventeenlounge Web: https://seventeenlounge.com/
5. Sky 36 Restaurant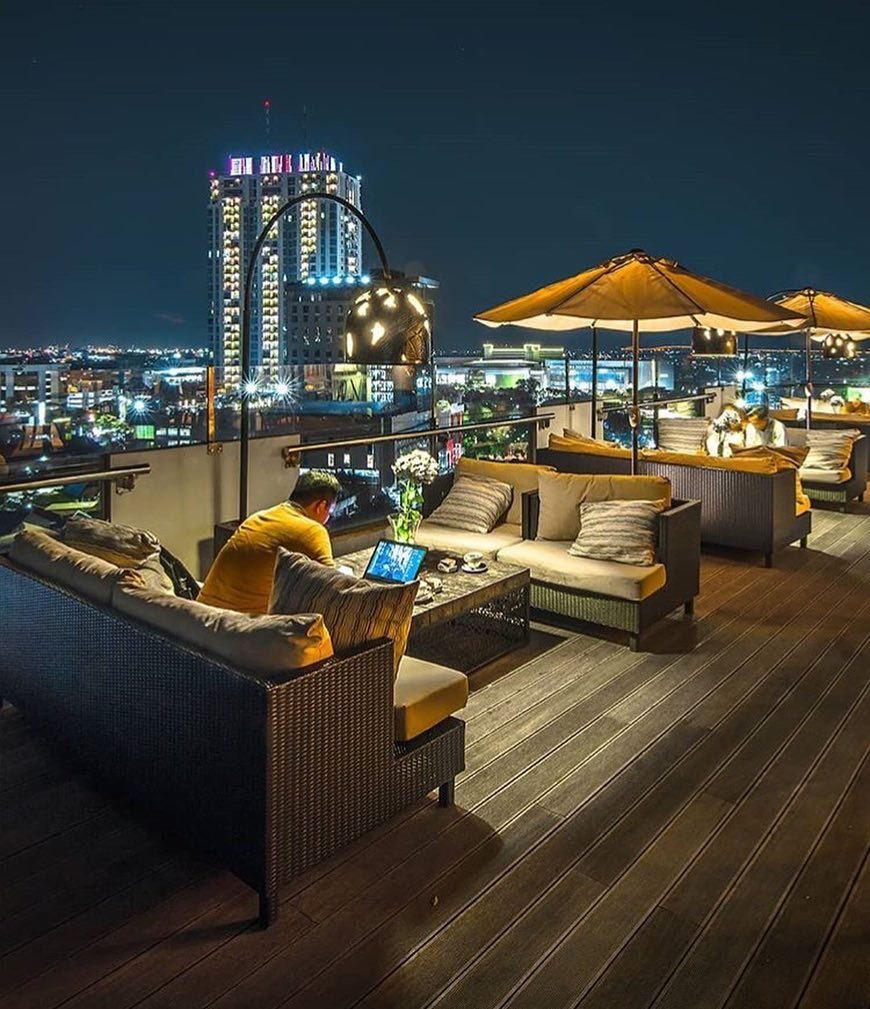 Sky 36 Restaurant is one of the city's favorite rooftop venues for all the right reasons. The elegant yet cozy restaurant screams romance all thanks to its front row seats to the stunning cityscape. You can choose to sit either indoor or outdoor and enjoy some incredible food with that view. Serving mostly Western dishes, you can expect to gobble up on great pizzas and pasta here.
Address: Jl Sumatera No.36, Gubeng, Surabaya
Telephone: (+62 31) 9900 5400
Website
6. SkyCave Bar & Lounge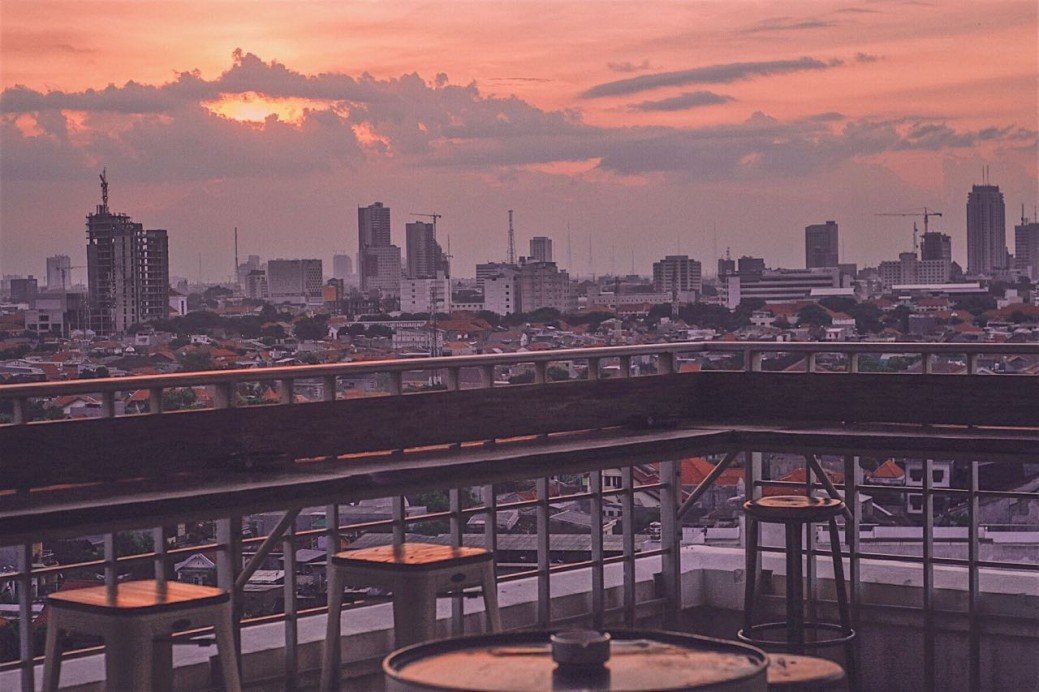 On the highest floor of MaxOne Hotel at Jalan Dharmahusada, you will find Skycave Bar & Lounge, a rooftop café that offers you three distinct dining experiences under one roof, accompanied by fabulous panoramic city views. Not only do you get to choose to dine in either the indoor or outdoor section but Skycave Bar & Lounge features three different dining areas: Percent by Simply Brew, which offers incredible coffee and snacks; Seikatsu Burger, which serves some of the best burgers in town and Cardamom Bistro, where you can enjoy some scrumptious Indonesian and Indian cuisine.

Address: Jl Dharmahusada No.189, Gubeng, Surabaya
Telephone: (+62 822) 4473 6699 or (+62 859) 3115 4355
By: Divyha Pridhnani-Bhojwani