Discover a taste of Korea in Surabaya at these exceptional cafes. From authentic Korean dishes to delightful pastries, these spots bring a touch of Seoul to the city. Enjoy the peaceful ambiance, savor Korean street food, relax with a coffee, and don't miss the first Pojangmacha experience in the town. These cafes offer a unique Korean dining experience in Surabaya for you!
A Tour of Surabaya's Must-Visit Korean Cafes
Cafe Jalan Korea
Open from Tuesday to Sunday, 11.30am-9.30pm, Cafe Jalan Korea offers a slice of Seoul in Surabaya. With two floors, this cafe delights K-pop fans and serves as a hub for Korean language learners. Enjoy authentic dishes like tteokbokki and bibimbap while enjoying the Korean ambiance, complete with music and dramas. The welcoming owner and genuine Korean feel make it a top pick!
Jl. Raya Jemursari No.76, Jemur Wonosari, Kec. Wonocolo, Surabaya, Jawa Timur 60237
Phone: +62 813 5848 5896
Instagram
Haewoo Bakery & Coffee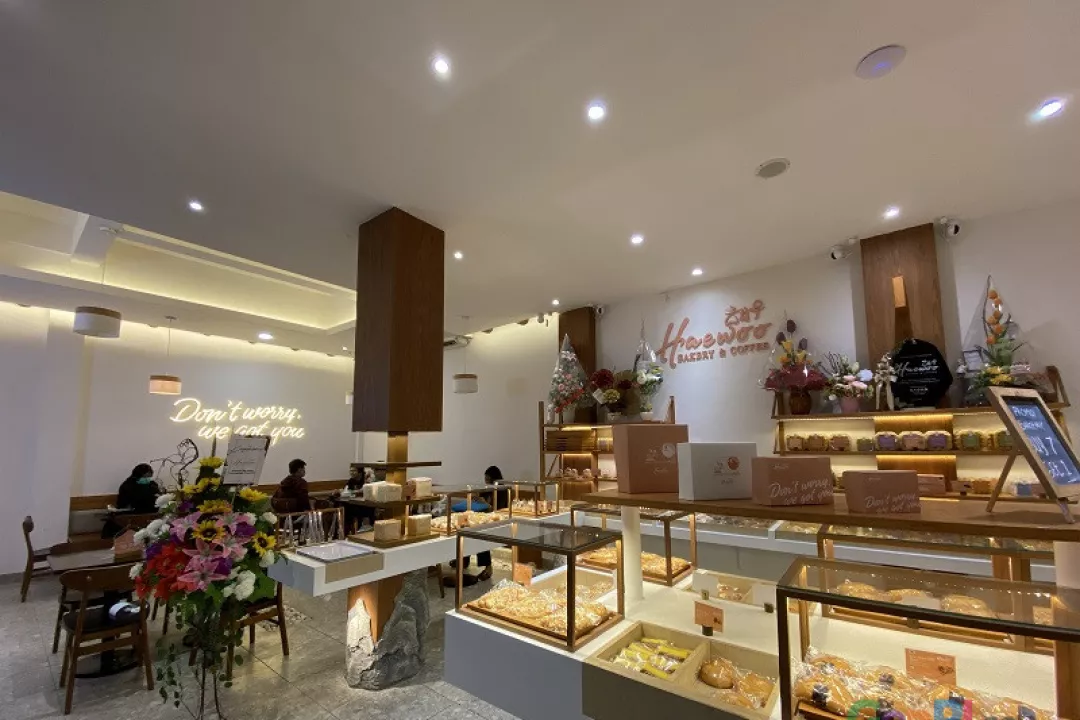 Haewoo Bakery & Coffee, open daily from 7am-9pm (10pm on Saturdays), stands as Surabaya's pioneer in Korean-themed bakeries. Found in Dharmahusada and Pakuwon Mall, this two-tiered bakery offers a range of pastries, dishes, and beverages. With ample seating, both inside and out, it's a delightful spot for a treat, starting at a mere 10,000 IDR.
Jl. Dharmahusada Indah I No.45, RT.001/RW.09, Mulyorejo, Kec. Mulyorejo, Surabaya, Jawa Timur 60115
Phone: +62 812 1750 707
Instagram
Halmeoni Yog
Open from 4pm-9.30pm, Tuesday to Sunday, Halmeoni Yog (translating to "Grandma Cussing") is Surabaya's hidden traditional gem. The serene garden ambiance and classic Korean architecture make it a perfect spot for a peaceful meal. A must-try when it's still in the early evening! Offering a mix of Korean and Indonesian dishes, it's a unique culinary experience for Korean lovers and everyone.
Lidah Wetan Gg. VII, Jatijejer, belakang HILDA, Surabaya, Jawa Timur 60123
Phone: +62 877 6863 9257
Michuu Korean Food & Coffee
Michuu, with two locations in Pakuwon City and Citraland, is a cozy spot to savor Korean street food. The vibrant pink decor, sprinkled with K-pop touches, sets a lively mood for visitors. Whether you're in the mood for dosirak or kimbap or else, Michuu offers a delightful taste of Korea at an affordable price!
Ruko Pakuwon Town Square, Blk. A-A1 Pakuwon City No.11 belakang Bonami East Coast, Kejawaan Putih Tamba, Kec. Mulyorejo, Surabaya, Jawa Timur 60112
Phone: +62 811 3088 900
Instagram
Olola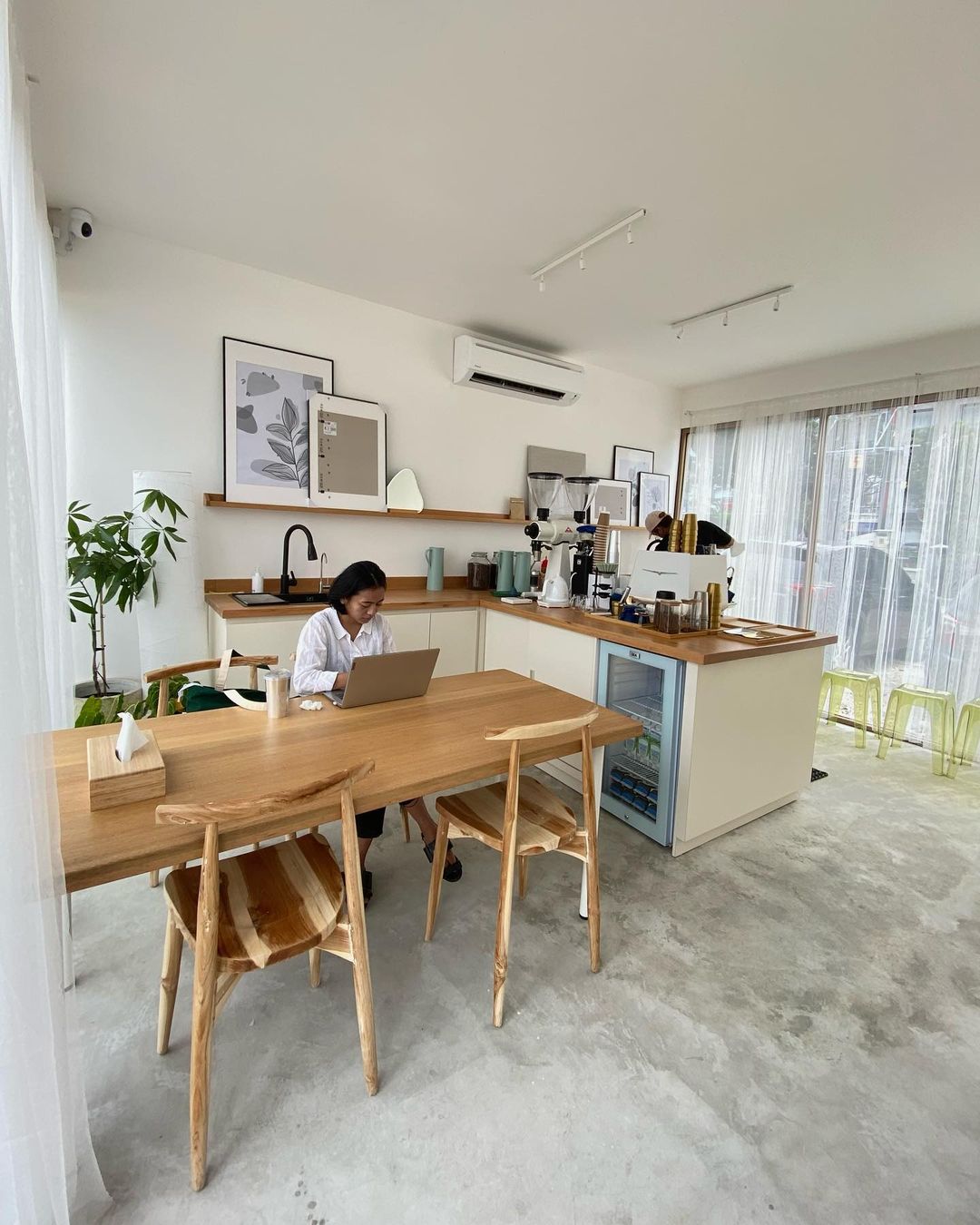 Located in the Gion Market Creativehub, Olola, open from 10am-10pm on weekdays and extending to midnight on weekends, is a refreshing addition to Surabaya's coffee scene. Its minimalist design provides a calm setting for casual meet-ups. With its charming drink packaging and inviting atmosphere, Olola promises a relaxing coffee break.
Gion Market, Jl. Dr. Ir. H. Soekarno No.479, Penjaringan Sari, Kec. Rungkut, Surabaya, Jawa Timur 60298
Instagram
Sachon Pocha
Sachon Pocha, open daily from 10am-10pm, introduces Surabaya to its first Pojangmacha. This spot, offering both indoor and outdoor seating, has quickly become a favorite! With its authentic menu, including tteokbokki and uyu (milk) drinks, and an open kitchen showcasing bingsu creations, it's a must-visit for Korean food enthusiasts.
Jl. Dr. Ir. H. Soekarno Rungkut Asri Timur No.22, Rungkut Kidul, Kec. Rungkut, Surabaya, Jawa Timur 60293
Phone: +62 822 2962 8345
Instagram