Surabaya is a treat for ramen lovers! From popular spots to hidden gems, there's a ramen place for everyone. We have everything you're looking for, whether you prefer the traditional flavor or the well-known taste. Prepare for a delightful journey by looking over our selection of the top ramen restaurants in Surabaya. Dive in and enjoy!
Top Ramen Spots in Surabaya You Must Try!
Yamagoya Ramen Tunjungan Plaza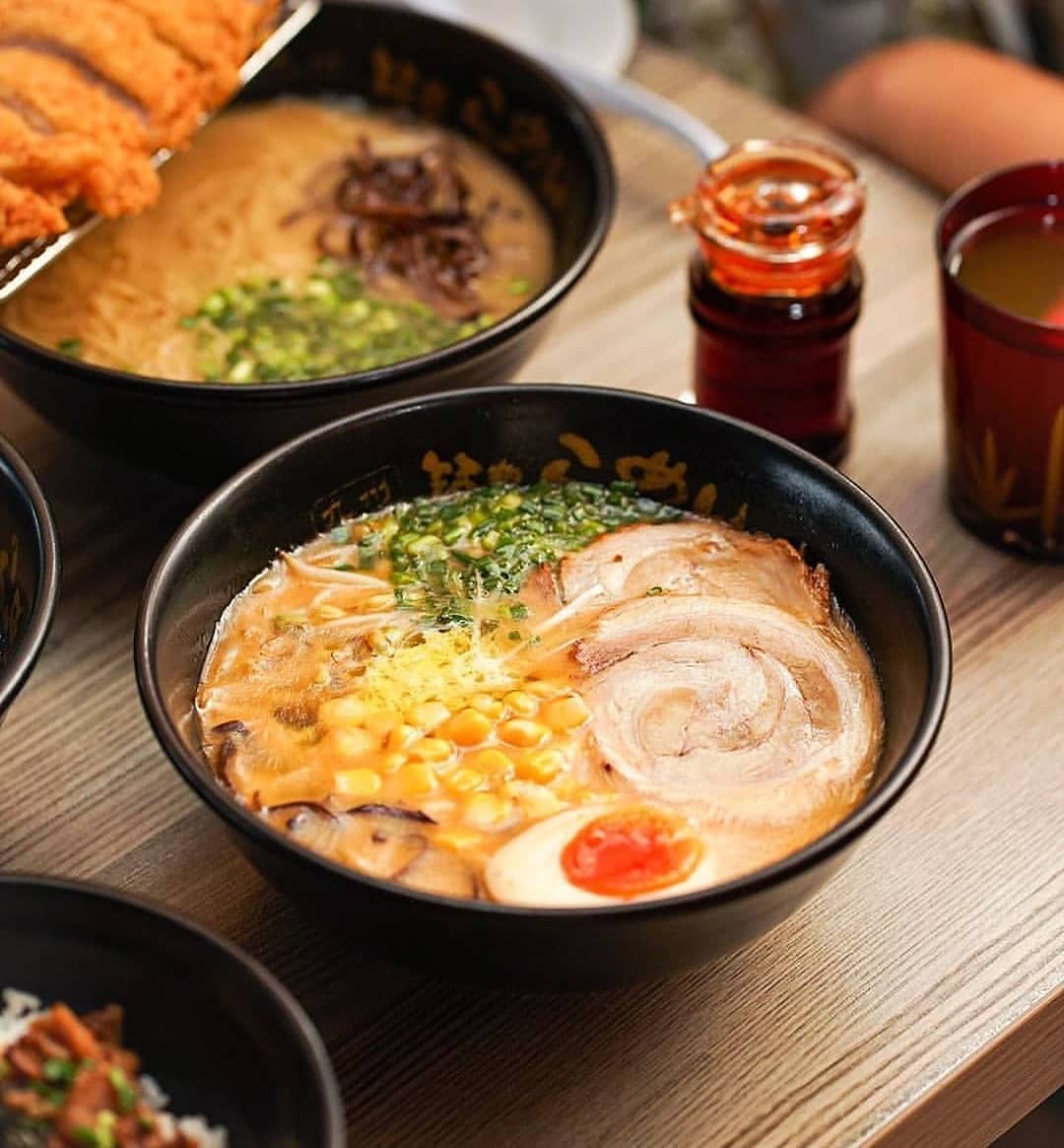 "Yamagoya Ramen", located on the 5th floor of Tunjungan Plaza 3, offers a wide range of ramen flavors, from chicken and beef to pork (do note it's non-halal). Besides ramen, they serve dishes like rice and gyoza. Open daily from 10am to 10pm, you can enjoy a tasty meal starting at 50,000 IDR per person. For more location options, they have spots in Pakuwon City Mall, Gwalk Citraland, and others. A flavorful journey awaits you here!
Tunjungan Plaza, Jl. Basuki Rahmat No.8 - 12, Kedungdoro, Kec. Tegalsari, Surabaya, Jawa Timur 60261
Phone: +62 (031) 5459578
Instagram
Nihonmaru Ramen Praxis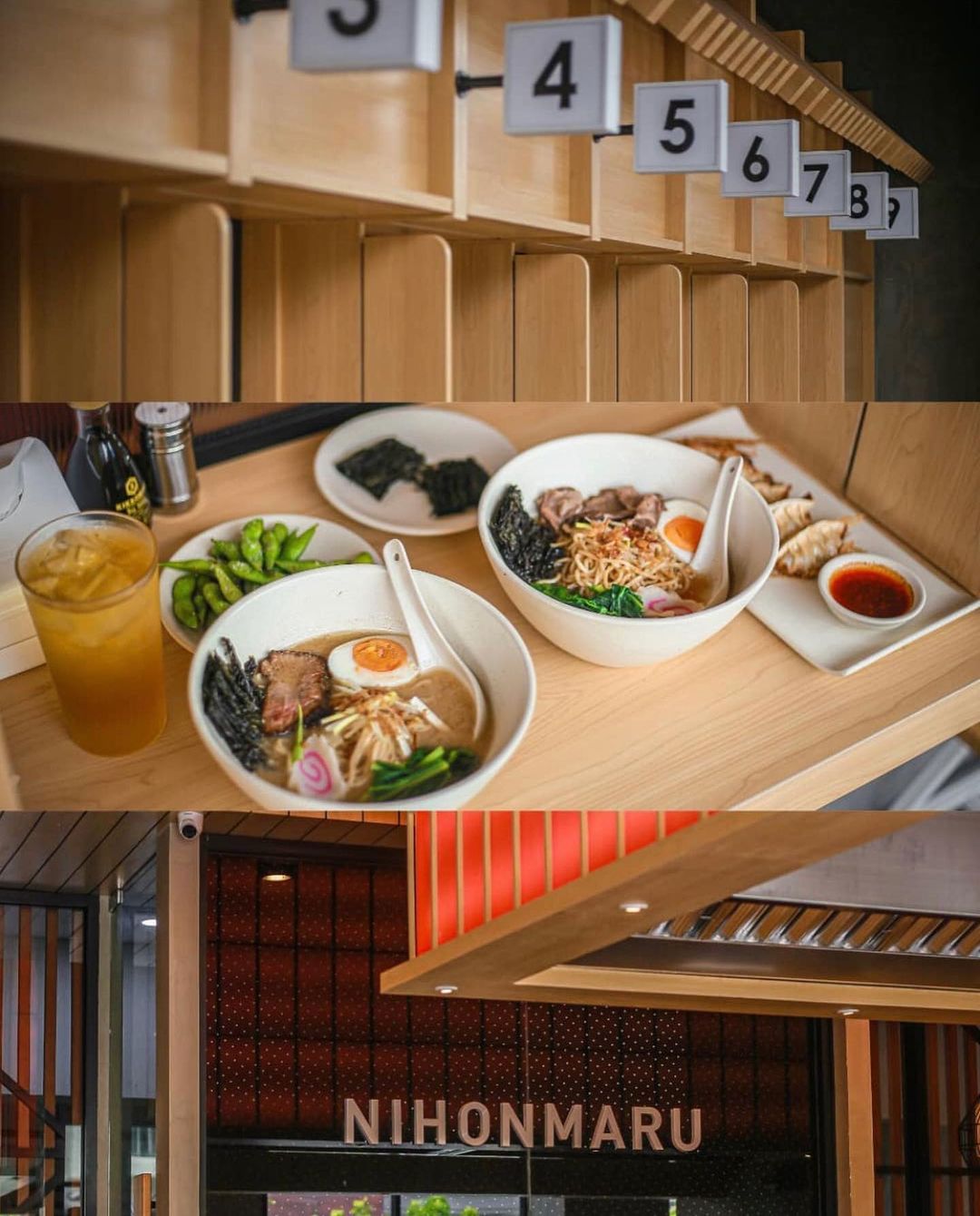 "Nihonmaru Ramen" is in Praxis Mall on Ground 08 floor and is open from 12pm to 9pm. They offer a variety of ramen dishes, rice sets, and snacks, all halal. The restaurant provides a warm atmosphere thanks to its traditional Japanese furnishings. This is the spot if you want affordable, real Japanese ramen. They also have branches in Komplek Darmo Park II and Little Tokyo on Adityawarman Street. There's also a new location opening soon in East Surabaya's MERR area. A great spot for ramen lovers!
Jl. Sono Kembang No.4-6, Embong Kaliasin, Kec. Genteng, Surabaya, Jawa Timur 60271
Phone: +62 821 3857 7578
Instagram
RamenYA! Pakuwon Mall
"RamenYA!" is a noodle lover's spot in Pakuwon Mall, located on the B1-15 floor. Open daily from 10am to 10pm, you can dine in or get takeaway. Their menu offers a broad variety of options, including donburi and gyoza as well as king-size ramen and dry noodles.They even offer a selection of drinks. The prices are reasonable, making it a hot choice for many. If you're not near Pakuwon Mall, don't worry; they have branches at Royal Plaza, Tunjungan Plaza, Pakuwon City Mall, BG Junction, and Plaza Surabaya. Great for anyone craving a ramen fix!
Pakuwon Mall, Babatan, Kec. Wiyung, Surabaya, Jawa Timur 60213
Phone: +62 821 4264 6693
Instagram
Ramen Ippudo Pakuwon Mall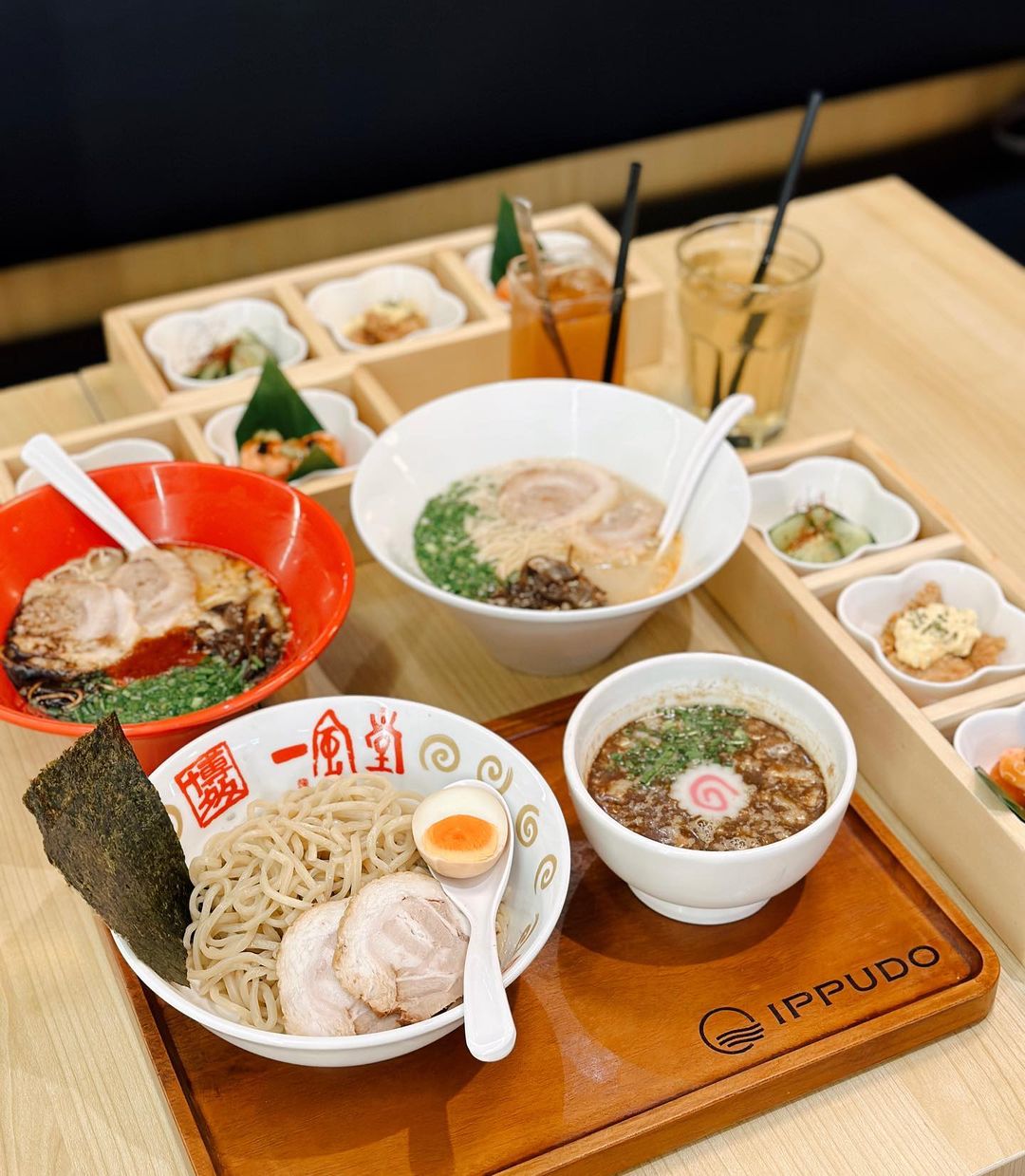 In Pakuwon Mall's Food Society, West Surabaya, you'll find "Ramen Ippudo" on the 2nd floor. Known as the best ramen globally, it brings a genuine Japanese flavor to Surabaya. This restaurant shouldn't be missed if you enjoy ramen. They offer many kinds of ramen, including beef, chicken, and pig. Ramen is one aspect of the menu, but there are also special appetizers and sweets. Additionally, their inside and outside open kitchen layout allows you to see the cooks at work.
Pakuwon Mall Food Society 2nd Floor, Babatan, Wiyung, Surabaya, East Java 60213
Phone: +62 852 8062 1651
Instagram
Gokana Ramen & Teppan Plaza Surabaya
Looking for tasty and affordable eats? Find Gokana Ramen & Teppan on the 1st floor of Plaza Surabaya. They're open every day from 10am to 10pm. From the filling 'Sumo Ramen' to the quick 'Let's Go Box', there's something for everyone, even a special menu for kids. The place might be small, but it's clean and budget-friendly. If you're elsewhere in Surabaya, they have more branches like at Pakuwon Mall and Tunjungan Plaza 6. Enjoy your meal!
Plaza Surabaya, Jl. Pemuda No.33-37, Embong Kaliasin, Genteng, Surabaya, East Java 60271
Phone: +62 851 9241 2338
Instagram

Marutama Ramen Galaxy Mall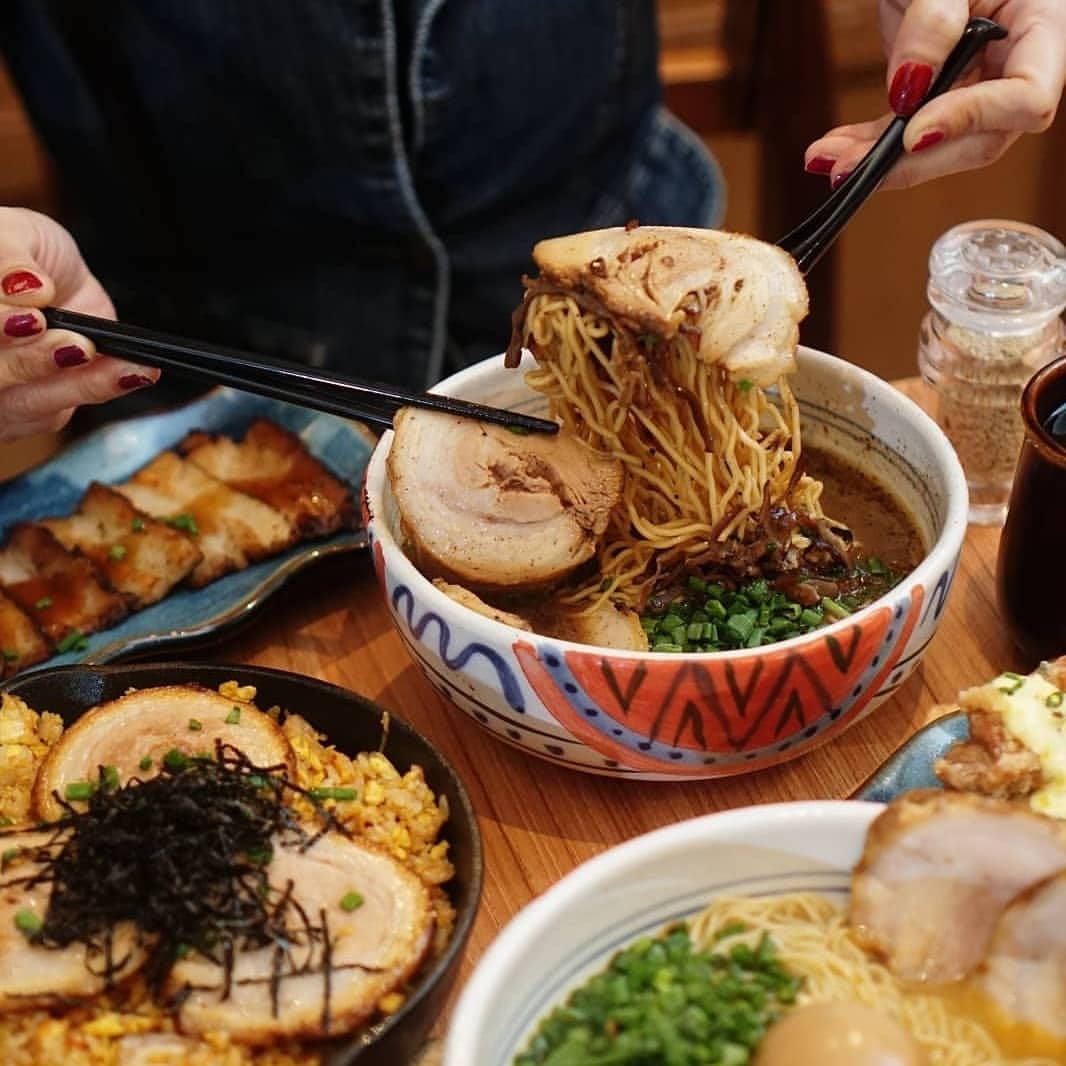 Head to the 2nd floor (Level 2) of Galaxy Mall 1 and discover Marutama Ramen. They're open from 10am to 10pm, matching the mall's hours. Dive into a menu filled with delicious ramen, tasty side dishes, flavorful curry, and their special chicken Gohan. For those who enjoy pork, they've got you covered with non-halal options. The space is small but has a warm and cozy feel. If you're near Tunjungan Plaza 4, they have another branch there. Great taste, good value, and a cozy atmosphere await you. Enjoy!
Galaxy Mall 1, Jl. Dr. Ir. H. Soekarno No.35-39, Mulyorejo, Kec. Mulyorejo, Surabaya, Jawa Timur 60115
Phone: +62 (031) 5932710
Instagram