This September 2023, Surabaya has some exciting new places to eat and hang out. From relaxing coffee shops to top-quality ramen joints and even a bar that feels like a luxury cruise, there's something for everyone. Check out our list of the newest must-see locations if you're in Surabaya, whether you're a resident or are simply visiting. Come taste the cuisine at the city's newest culinary destinations!
Surabaya New Tables September 2023
Expat Roasters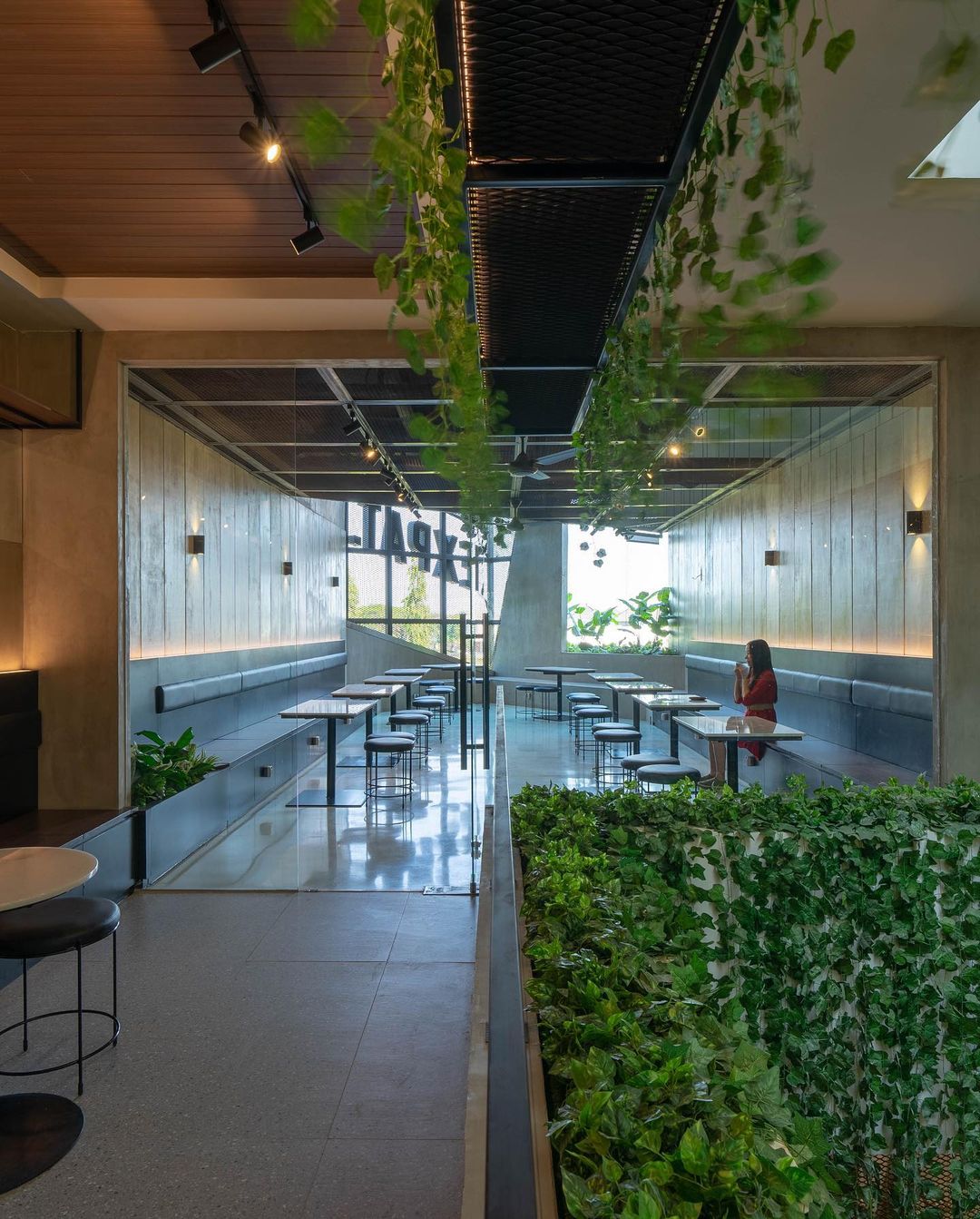 Freshly brewing in West Surabaya, Expat Roasters is a must-visit for coffee lovers. They specialize in unique coffee blends, crafted with care from Bali to Sydney. Beyond a café, it's also a place to learn about coffee with its wholesale and training programs. The modern dining area, combined with its roomy outdoor space filled with palm trees, is perfect for relaxed hangouts. And if you're traveling, check out their two other branches in Bali. Grab a coffee here and enjoy a serene moment!
Soho Graha Famili PS 15, Jl. Raya Graha Famili Tim. No.15, Pradahkalikendal, Dukuhpakis, Surabaya, East Java 60225
Phone: +62 821 3161 8995
Instagram
de Madre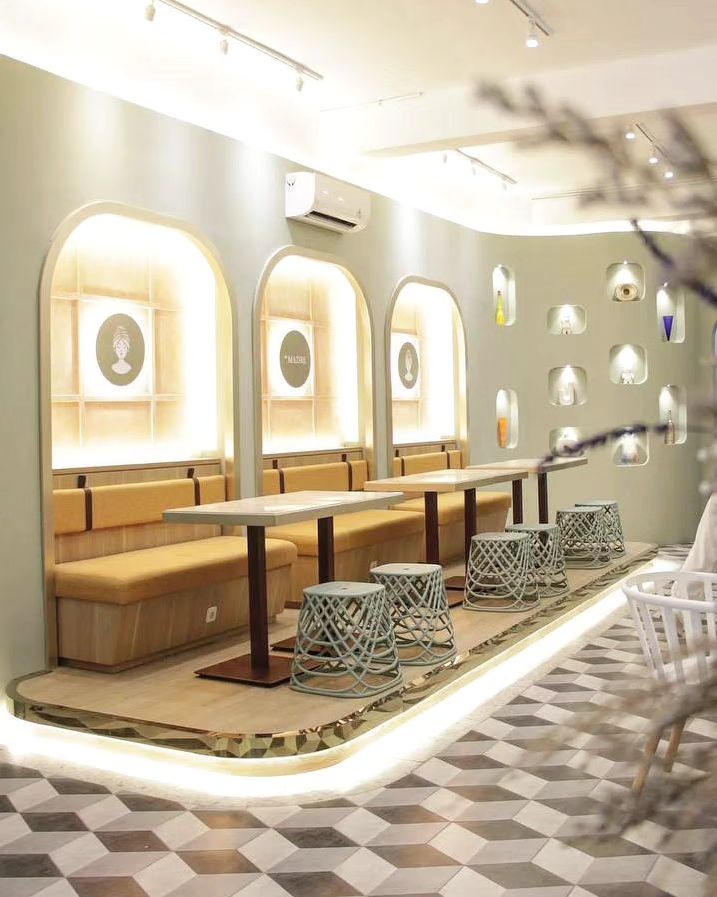 de Madre, the aesthetic café on everyone's lips, is the new hotspot in West Surabaya, perfect for both chilling and getting things done. With a menu offering delicious MilkTeas, robust Coffees, zesty Fresh Juices, and a selection of Toasts and Snacks, there's something for everyone. Open from 7am to 9pm daily, it's ready for early birds and evening loungers. Designed with a sleek, minimalist touch, de Madre's setting is best for catching up with friends or settling in with your laptop. Visit for a taste, and stay for the ambience.
Jl. Raya Darmo Permai Selatan No.18A, Pradahkalikendal, Dukuhpakis, Surabaya, Jawa Timur 60226
Phone: +62 812 1668 0789
Instagram
Second Cup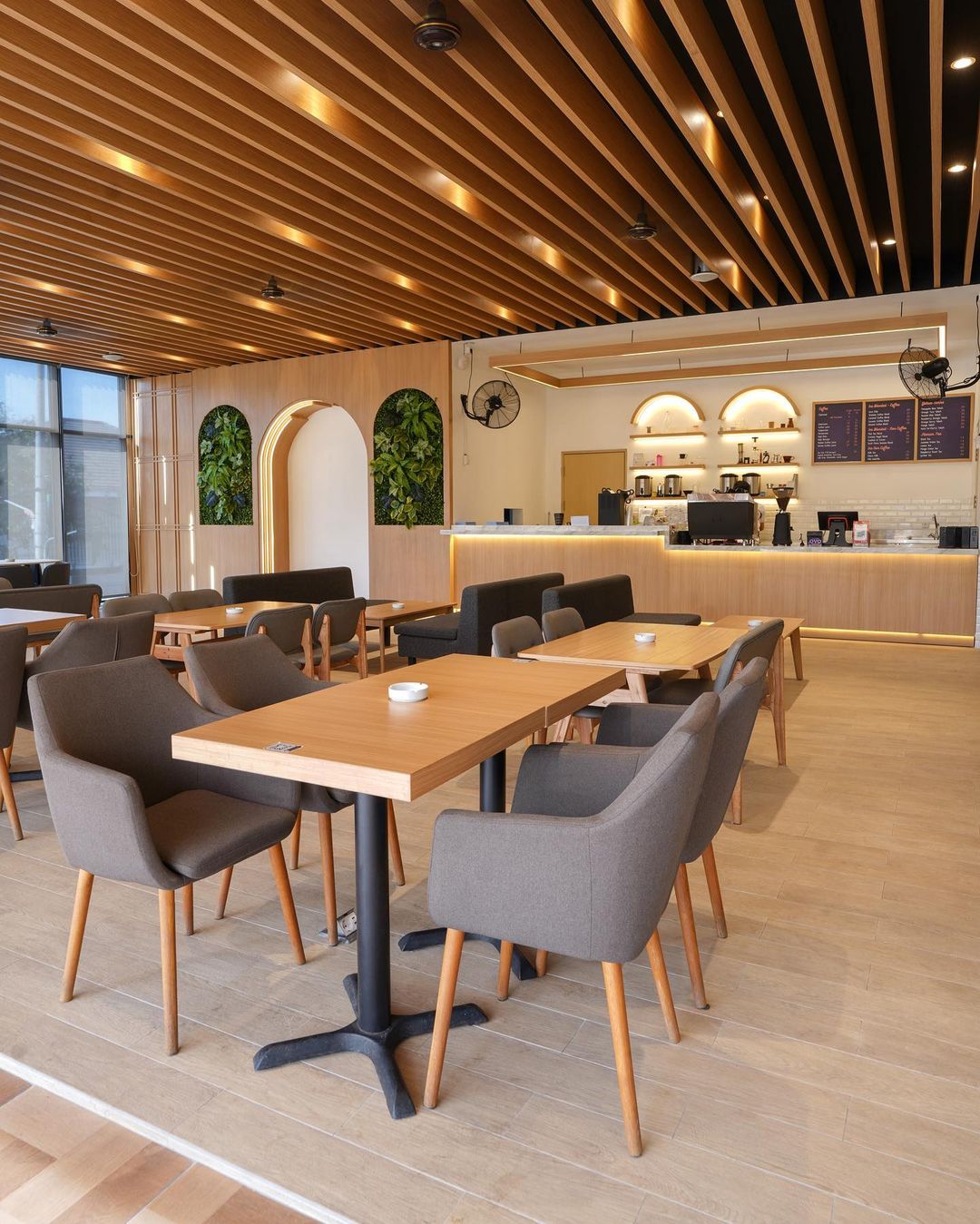 Located on the 2nd floor of Burger Up Dharmahusada in East Surabaya, Second Cup is the latest café to hit the scene. Open daily from 3pm to 10pm, it's the perfect evening spot. With various drinks including coffee, tea, and special Yakult mixes, plus tasty snacks, there's something for every palate. The café's modern and minimalist design, combined with cozy wood touches and greenery, creates a relaxing environment. Whether you're looking to work or just unwind with friends, Second Cup offers the right atmosphere. Come, sip, and enjoy!
Dharmahusada Indah Timur RR22, Surabaya, Jawa Timur 60115
Instagram
Cafe B.aru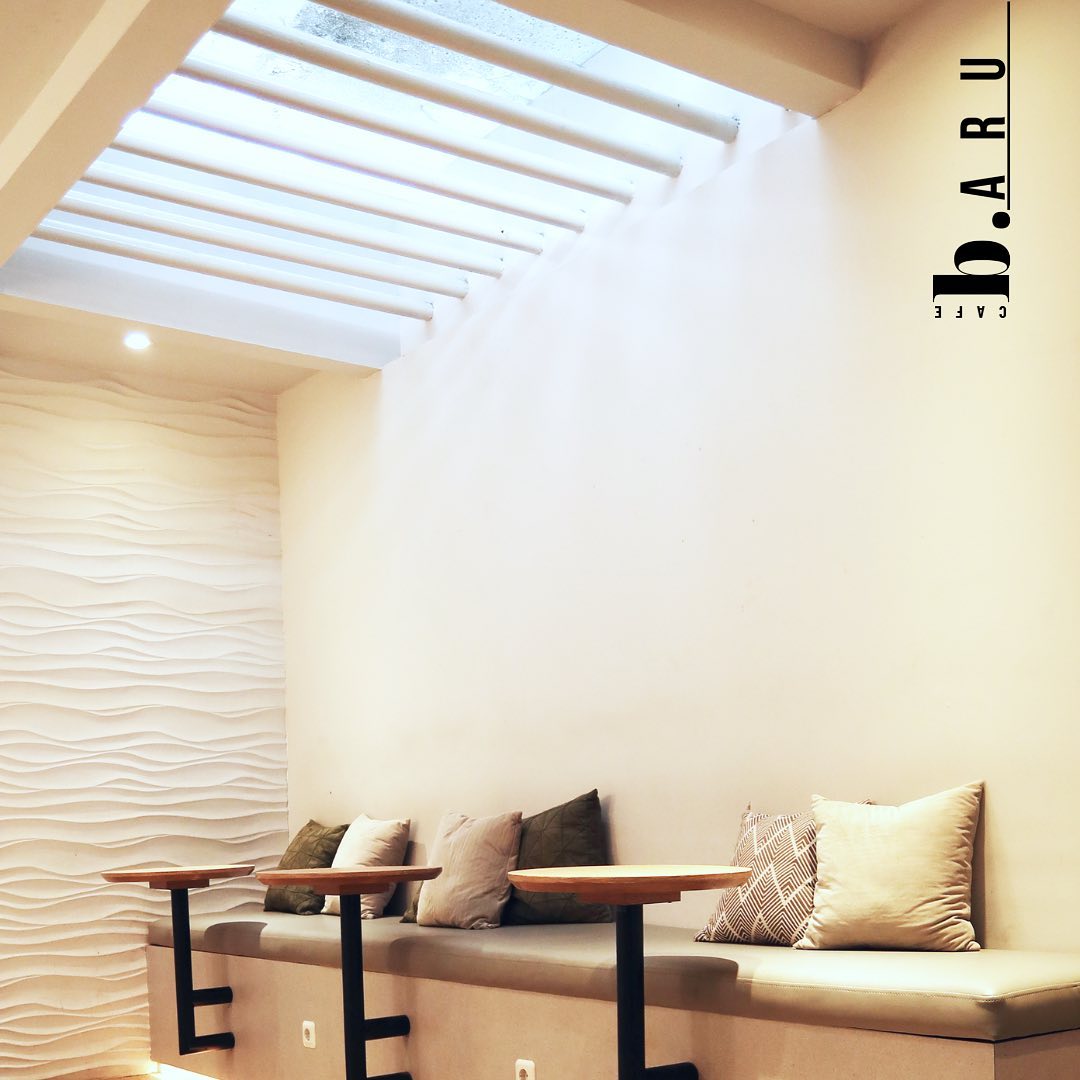 In the heart of Central Surabaya, you'll find Café B.aru, a welcoming place for everyone. Open every day from 7am to 10pm, they offer a variety of treats from rich coffees and refreshing drinks to tasty cookies and meals. But it's more than just a café. With a mission to support those chasing their dreams, Café B.aru is a place where you can fuel your aspirations and find a supportive community. Whether you're planning your next big idea or just looking for a comfy spot to relax, B.aru welcomes you.
Jl. Opak No.22, Darmo, Kec. Wonokromo, Surabaya, Jawa Timur 60241
Phone: +62 815 1508 3822
Instagram
Ramen Ippudo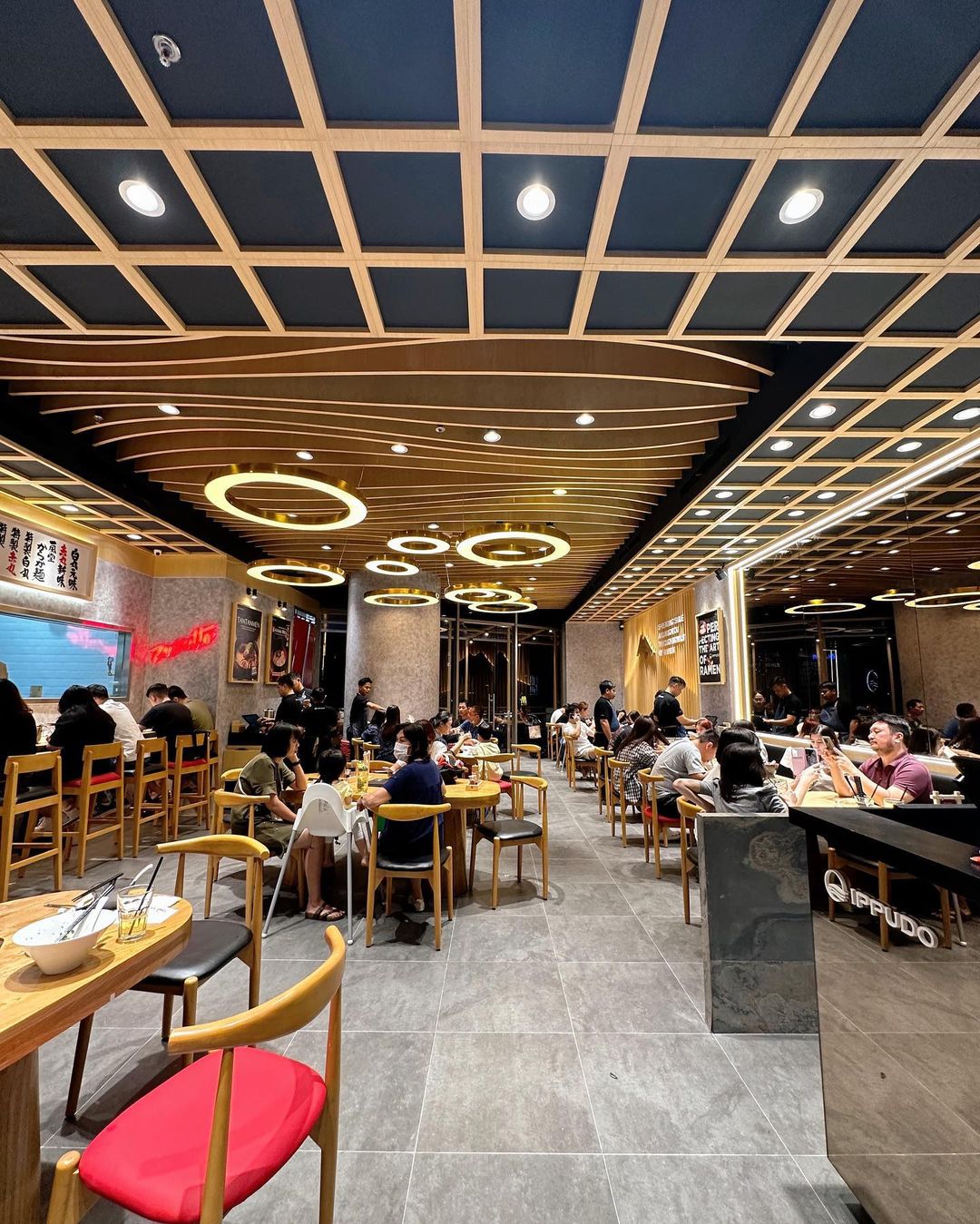 Are you looking for top-notch ramen? Ramen Ippudo, renowned as the world's best, has opened its doors at Pakuwon Mall, 2nd floor. Straight from Japan, this spot delivers authentic flavors in beef, chicken, and pork ramen variations. They also offer tempting appetizers and special desserts. Located in Food Society, you might find it packed with fellow ramen lovers, but don't worry—the wait isn't long. Enjoy the experience fully with their open kitchen setup, both inside and outside. Stop by for a taste of world-class ramen right in West Surabaya!
Pakuwon Mall Food Society 2nd Floor, Babatan, Wiyung, Surabaya, East Java 60213
Phone: +62 852 8062 1651
Instagram
Cruz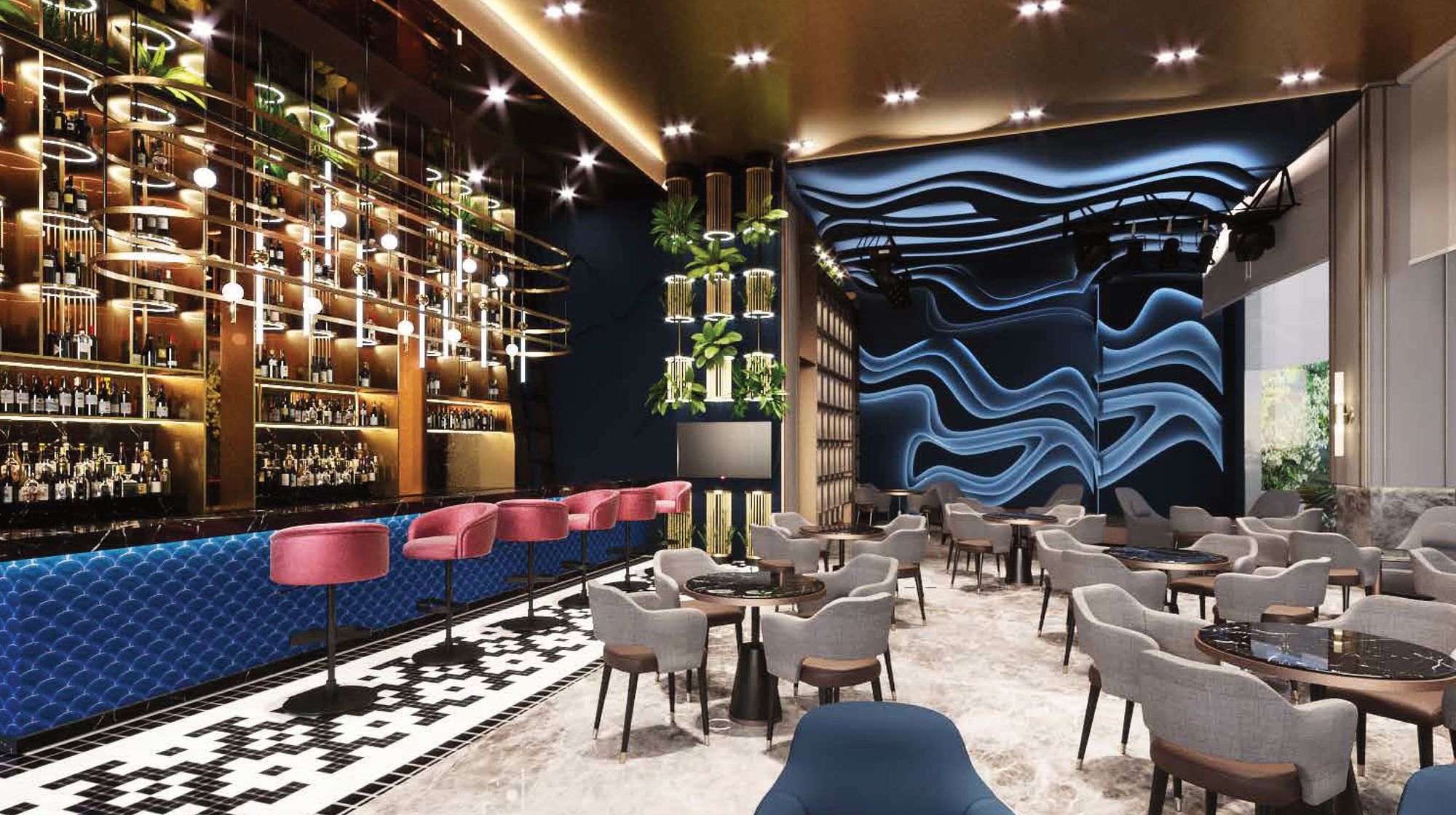 Located in the lobby of Vasa Hotel, Cruz is the latest lounge bar to make waves in Surabaya. Designed to feel like you're on a luxury cruise, it offers a unique setting to relax. Open daily from 5pm to 1am, you can enjoy carefully crafted drinks, tasty snacks, and filling main courses. Whether you're looking to unwind after work or seeking a dinner spot with a difference, Cruz has you covered. Come aboard and dive into a delightful evening experience!
Jl. Mayjen HR. Muhammad No.31, Putat Gede, Kec. Sukomanunggal, Surabaya, Jawa Timur 60181
Phone: +62 (031) 7301888
Instagram
Tirta Lie's Pork Station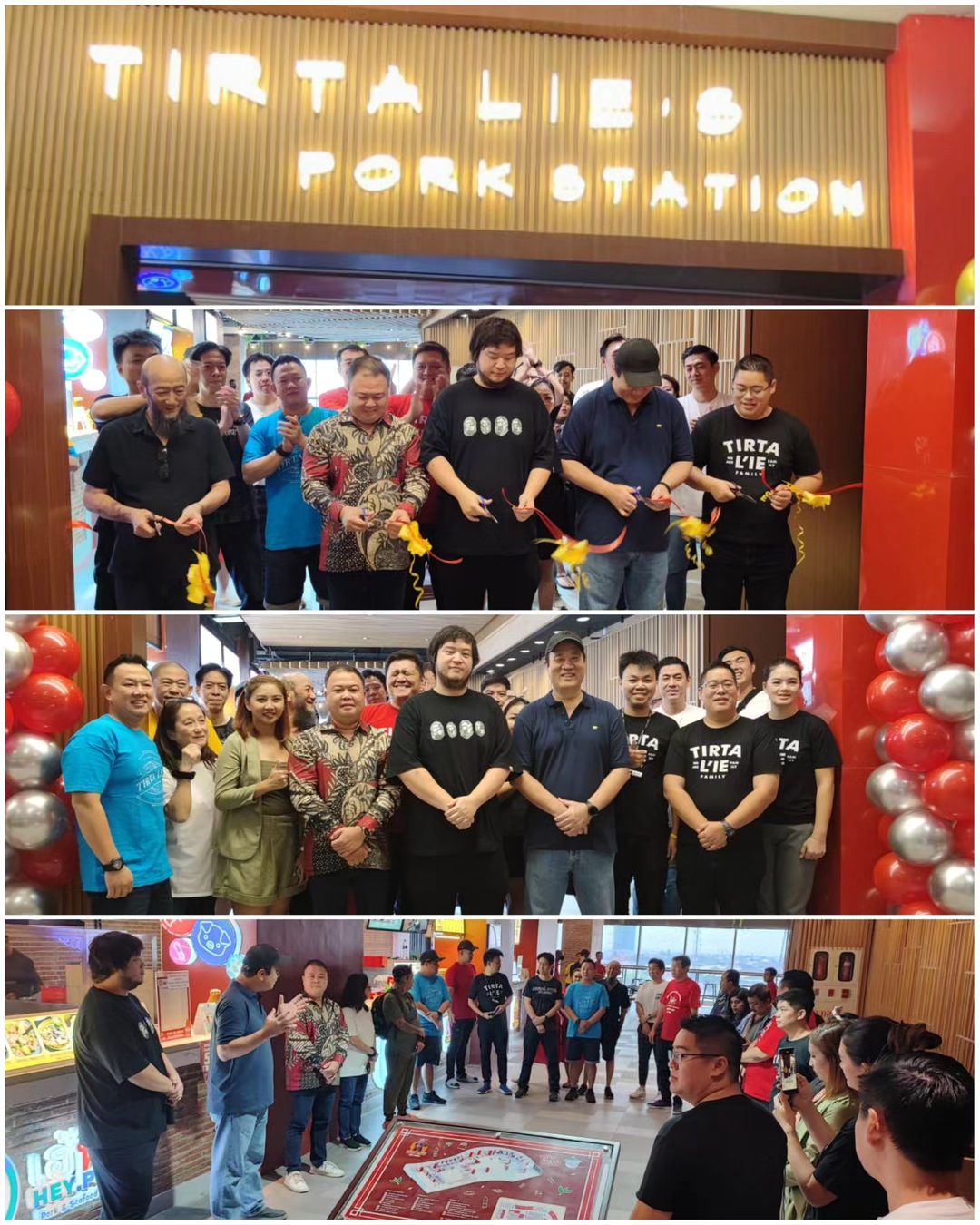 Head to the 2nd floor of Pakuwon Mall's Food Society to find Tirta Lie's Pork Station, Surabaya's top spot for pork dishes. This new spot in Surabaya boasts a selection of the finest pork dishes, handpicked from cities like Jakarta, Bali, and more. From classics like Nasi Campur Huang to unique treats from Two Uncles, there's a dish for every palate. With over 20 specialized eateries under one roof, you're in for a culinary adventure every time. If you love pork, you can't miss this because it's the place to be!
Pakuwon Mall Food Society 2nd Floor, Babatan, Wiyung, Surabaya, East Java 60213
Instagram
Soiree Rooftop and Bar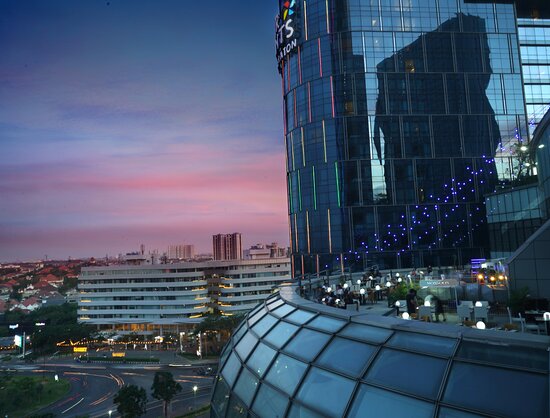 Four Points by Sheraton Surabaya, Pakuwon Indah, presents Soiree Rooftop and Bar on the hotel's highest floor, level M3. The rooftop is adorned with a mural-themed "Mystical Banquet" design by the Hallowall team, offering a serene escape amidst the city lights of Surabaya. This rooftop oasis combines tropical and beach-inspired interior design with lounge music, offering a refreshing and romantic experience in the midst of Surabaya's hustle and bustle. Soiree Rooftop and Bar also emphasizes sustainability by sourcing ingredients from various Indonesian regions and using eco-friendly glassware materials.
Four Points by Sheraton Surabaya
Pakuwon Mall, Jl. Raya Lontar No.2, Babatan, Kec. Wiyung, Surabaya, Jawa Timur 60216
Phone: +62 822 2991 5533
Instagram