Surabaya's bustling culinary scene is a gift that keeps on giving. Get ready to embark on a delightful journey with us through the city's latest café and restaurant on this month's New Table Surabaya. From a charming 'Kopi Tiam' vibe, a pleasant Korean-themed eatery, to a nostalgic cafe with 3D latte art, we compile the most recent finest in Eastern Java's metropolis. Hop on, and get ready to savor the new culinary wonders of Surabaya!
Surabaya New Tables June 2023
Kedai Ciamso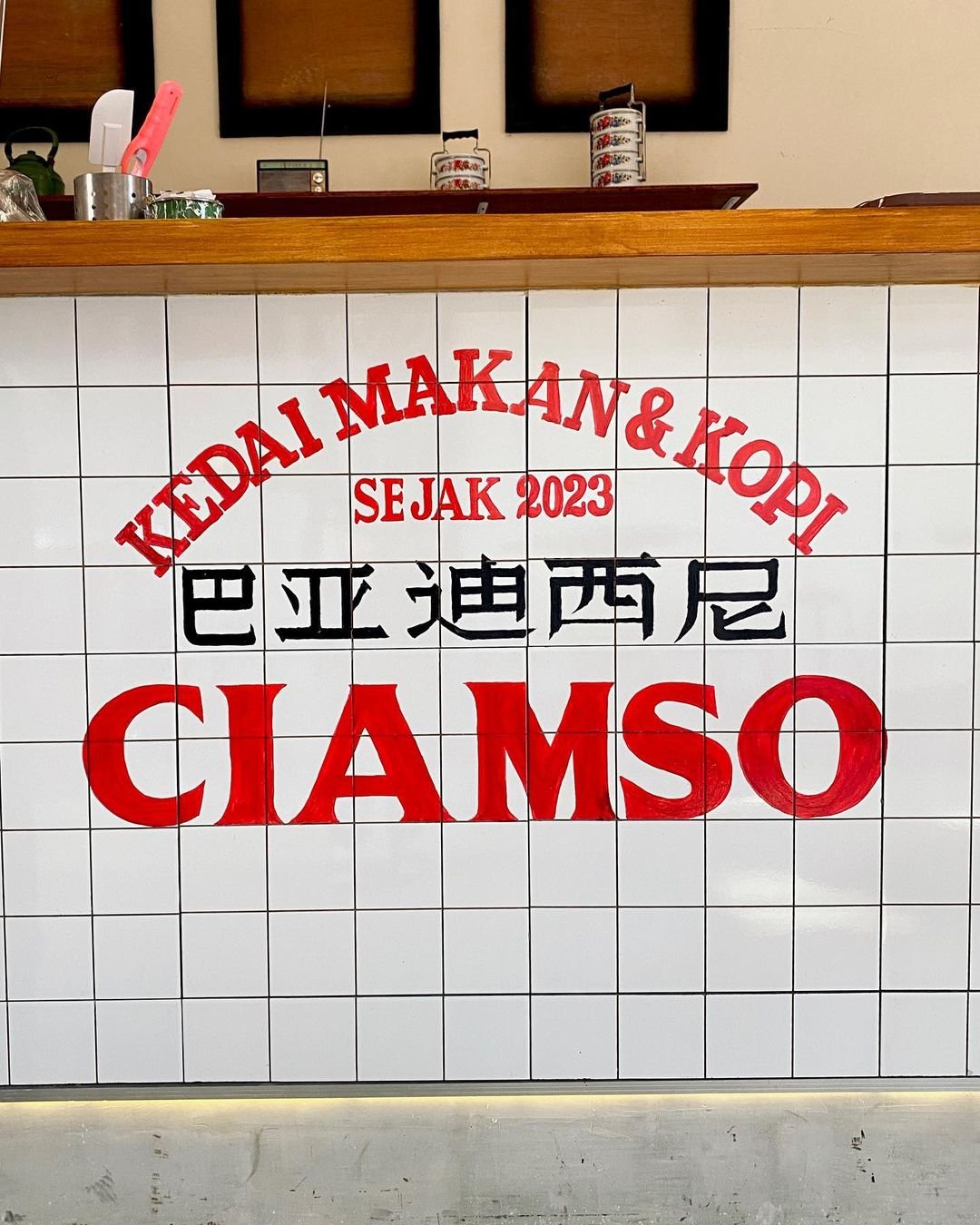 An exciting new addition to Surabaya's culinary scene, Kedai Ciamso transports you to a charming 'Kopi Tiam' setting. Nestled along Jalan Taman Apsari, step into its small yet chic space, infused with a vibrant Chinese 'Pecinan' vibe. What sets Kedai Ciamso apart is its 24-hour operation, catering to late-night cravings. Indulge in their black coffee goodness, paired with delectable treats like wontons and fragrant nasi lemak. For those seeking a ginger-infused refreshment, they have a variety of ginger-based drinks. The best part? Everything here is halal, so you can enjoy the flavors worry-free.
Taman Apsari St No.25 a, Embong Kaliasin, Genteng, Surabaya, East Java 60271
Phone: +62 857 5550 0249
Instagram
The Good Press and Co.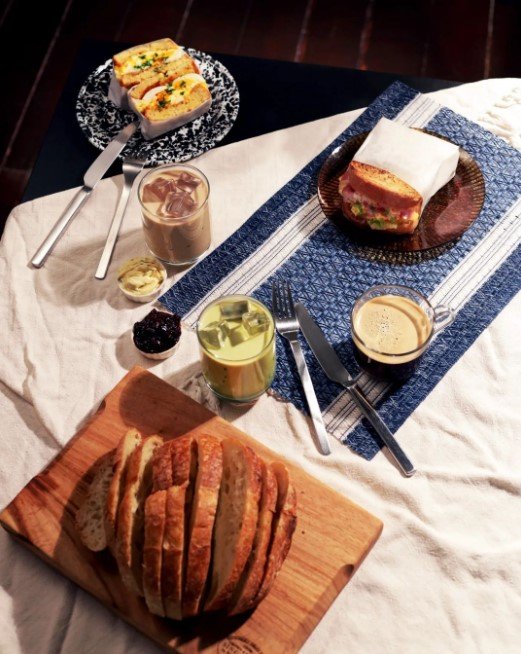 At The Good Press and Co., each day is filled with handmade goodness. This cozy little spot is perfect for breakfast enthusiasts, as the friendly folks at The Good Press and Co. are ready to serve you from the first light of morning. Sip on their iced coffee or refreshing sweet drinks and savor the flavors alongside their delectable toast offerings. Whether you're in the mood for bacon, tuna, or cheese, they have a range of scrumptious options to satisfy your cravings. The intimate atmosphere adds to the charm of this small yet delightful café.
Jl. Embong Kenongo No.79A, Embong Kaliasin, Kec. Genteng, Surabaya, Jawa Timur 60271
Phone: +62 812 2844 9001
Instagram
Sarangcafe 사랑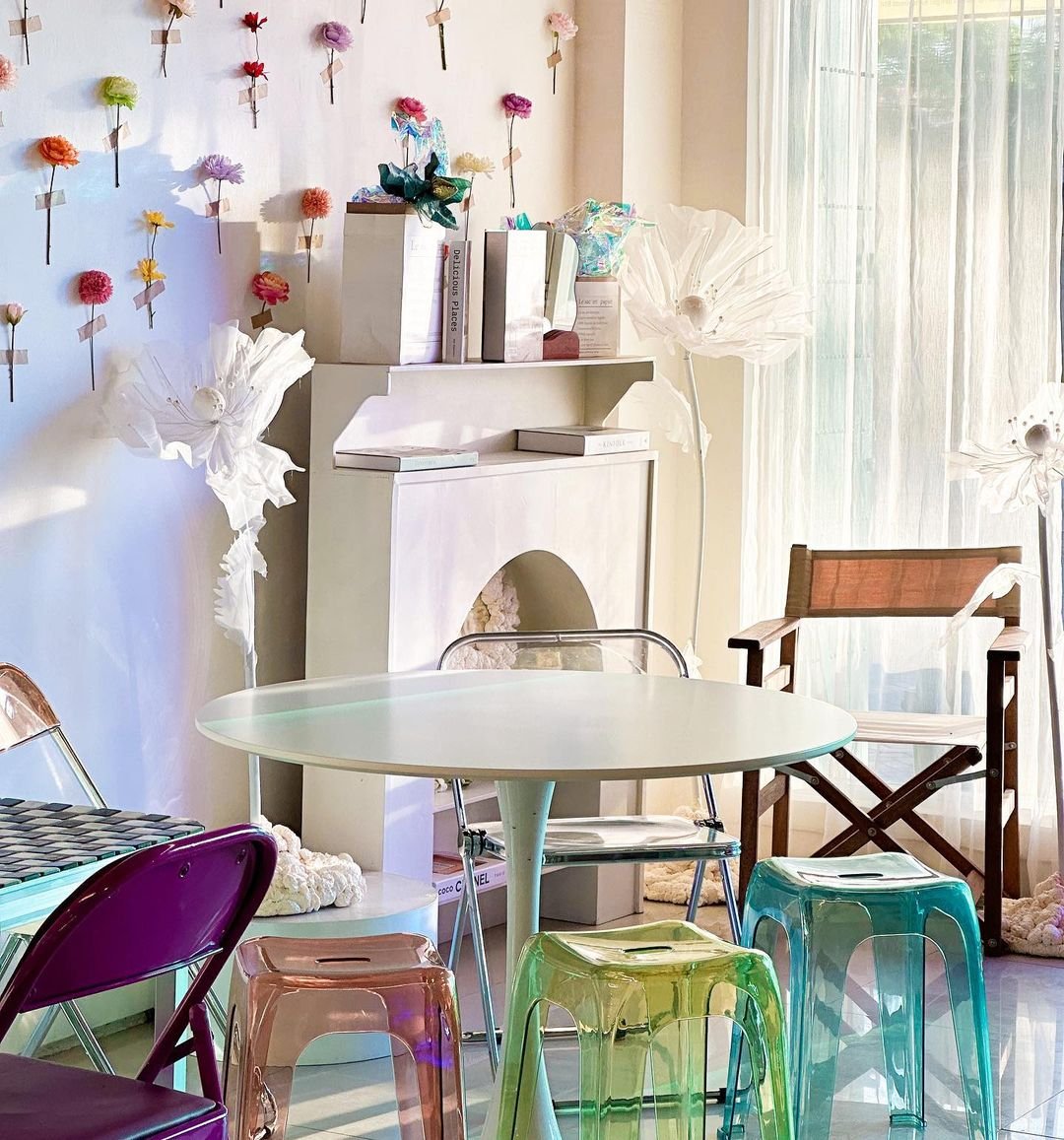 Prepare to be enchanted by the vibrant atmosphere of Sarangcafe 사랑, a Korean-themed café located in Ruko City on Jl. Randengsari. The chic interior, adorned with shades of pink, neon green, blue, and fuchsia, will transport you to the colorful streets of Korea. Indulge in their Korean-inspired menu, featuring spicy chicken wings, flavorful Korean dumplings, gimbap, and odeng. Don't miss their signature milk served in adorable, small dispensers, adding a touch of whimsy to your dining experience. The aesthetic and pleasing ambiance will make your visit to Sarangcafe 사랑 an unforgettable journey into Korean pop culture!
Ruko City 9, Jl. Raya Randegansari No.89, Paras, Mulung, Driyorejo, Gresik Regency, East Java 61177
Phone: +62 821 3200 1244
Instagram
Rui Noodlebar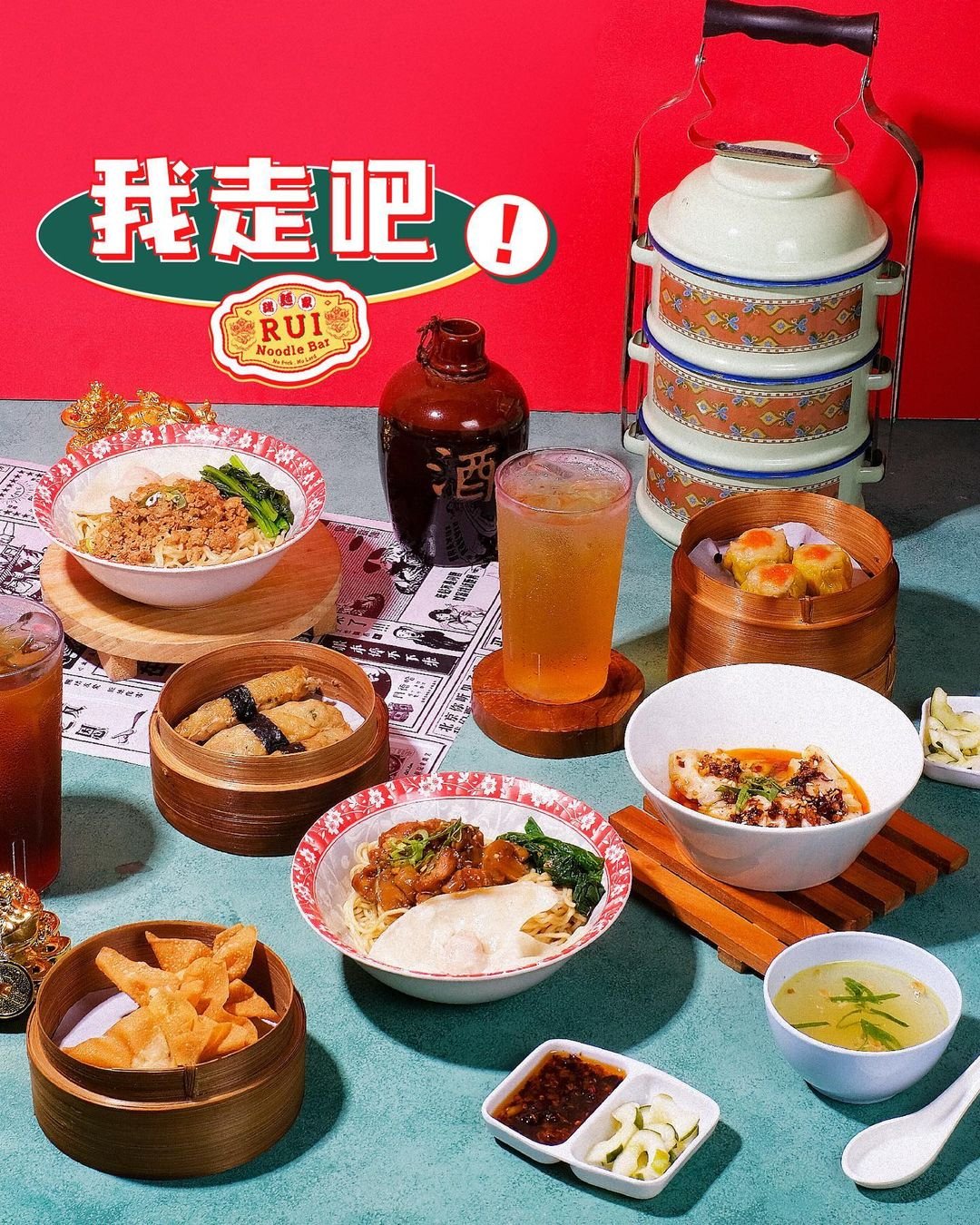 In the eastern part of Surabaya, Rui Noodlebar stands out as a haven for chicken noodle enthusiasts. This specialty eatery boasts a cozy and breezy open-air dining space, adorned with a classy dark green hue. The moment you step in, you'll be greeted by the authentic ambiance reminiscent of traditional 'warung bakmi.' While their chicken noodles take center stage, Rui Noodlebar also serves other delectable goodies, including Bakwan Goreng and a variety of dim sum. With 100% halal offerings, this place is perfect for noodle lovers seeking an authentic culinary experience.
Jl. Dharmahusada No. 56, Mojo, Kec. Gubeng, Surabaya
Phone: +62 812 1313 9789
Instagram
Smesta Coffee & Dining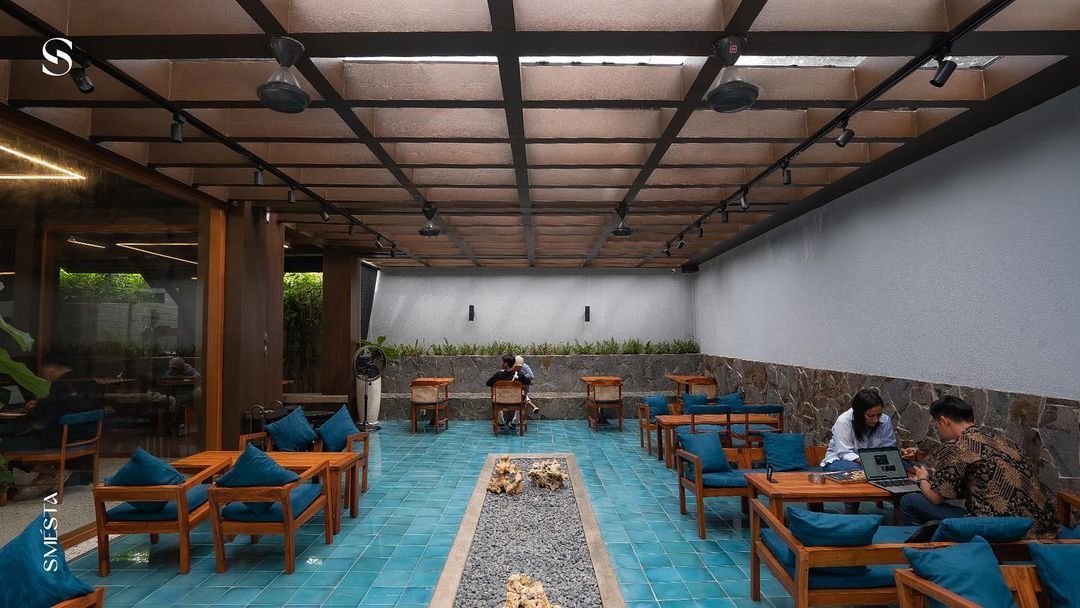 Smesta Coffee & Dining embodies the philosophy of "The Spirit of Brewing and Dining." Step into their elegant venue, adorned with stylish lighting and minimalist interior design. Indulge in their selection of the finest coffee brews, ensuring a delightful caffeine fix. If you're in the mood for something different, their signature cocktails will tantalize your taste buds. As for the main menu, Smesta Coffee offers an eclectic mix, ranging from the Indonesian Ayam Bakar Jimbaran (mixed rice with grilled chicken, Jimbaran-style) to the American classic Chicken Nashville. This extended concept by @moeng.kopi is a must-visit destination for coffee and food enthusiasts alike.
Jl. Dr. Ir. H. Soekarno MERR No.168, Kalijudan, Kec. Mulyorejo, Surabaya, Jawa Timur 60114
Phone: +62 878 4437 4845
Instagram
Lawe Kafe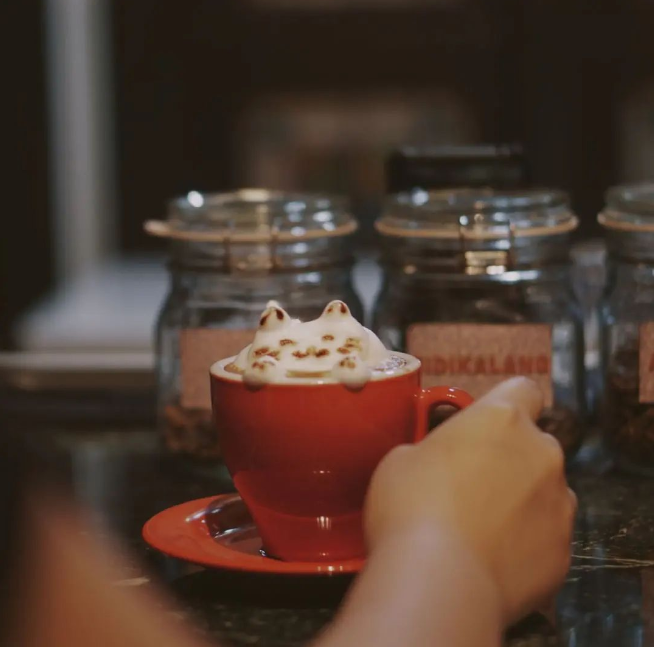 Lawe Kafe lets their guests immerse themselves in the perfect blend of nostalgia and quality coffee. This vintage tropical-themed café captures the essence of a bygone era with its charming decor. Allow each sip of their delightful coffee to transport you back in time. For an extra touch of whimsy, indulge in their 3D latte art selections, which add a playful twist to your drink. While savoring your cozy cup of coffee, you can also enjoy a variety of main menu options, including beef salad and pasta selections. Lawe Kafe truly offers a unique experience where coffee, connection, and culture intertwine.
Jl. Sulawesi No.7, Gubeng, Kec. Gubeng, Surabaya, Jawa Timur 60281
Phone: +62 811 3111 8777
Instagram