Nestled on the northeastern coast of Java island, Surabaya is a bustling city known for its rich history, vibrant culture, and delicious cuisine. With its close proximity to the sea, it's no wonder that seafood is a popular choice for locals and tourists alike as well. Even though it's not a coastal city, Surabaya boasts an array of tantalizing selections of seafood, from humble street vendors to upscale eateries. If you're a seafood lover searching for the best dining experience in Surabaya, look no further. We've rounded up the top seafood restaurants in the city that will leave your taste buds swimming in delight.
From the Sea to Your Plate: Surabaya's Top Seafood Restaurants
Beatus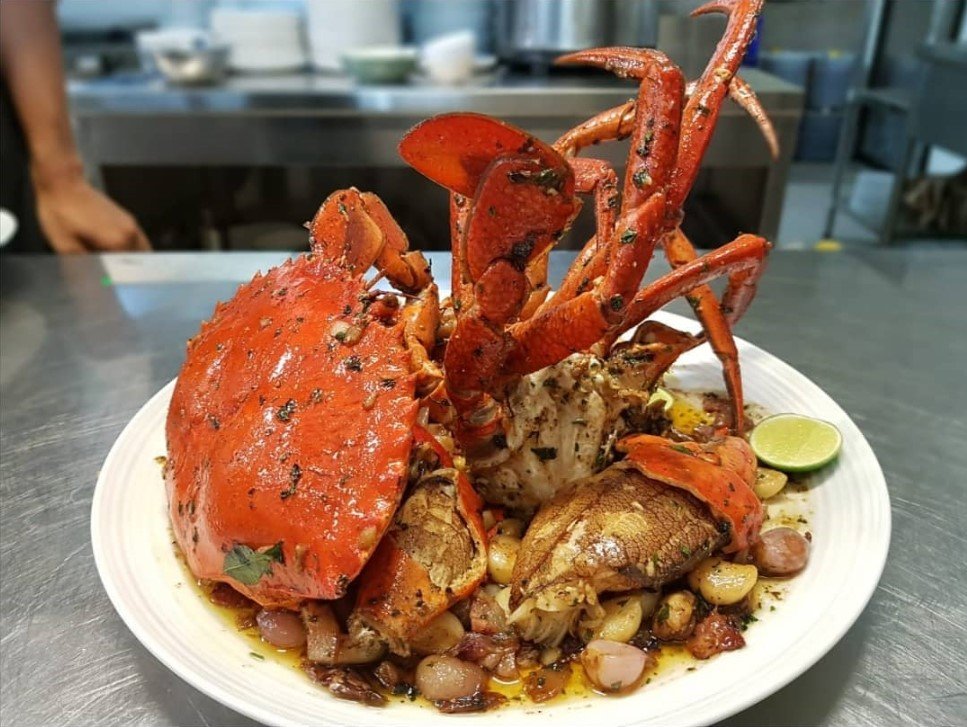 An upscale restaurant specialized in serving jumbo crab delicacy, Beatus AlFresco is one of the must-try destinations for seafood lovers in Surabaya. The restaurant now has two different branches in the city; all provide the same level of quality food, presentation, and lavish decor. All crabs in Beatus are cooked live to maintain its freshness. Reservation is recommended to ensure the crab stock is available, but the restaurant also serves many other fantastic menus as well; from fish & chips, caramelized butter Chilean sea bass, to USA baby back ribs to cater all food enthusiasts alike.
Plaza Graha Famili, Stand 24-27 Loop Graha Festival, Jalan Mayjen Yono Suwoyo, Pradahkalikendal, Kota SBY, Jawa Timur 60213
Phone: +62 812 6333 3851
Instagram
Crab N Co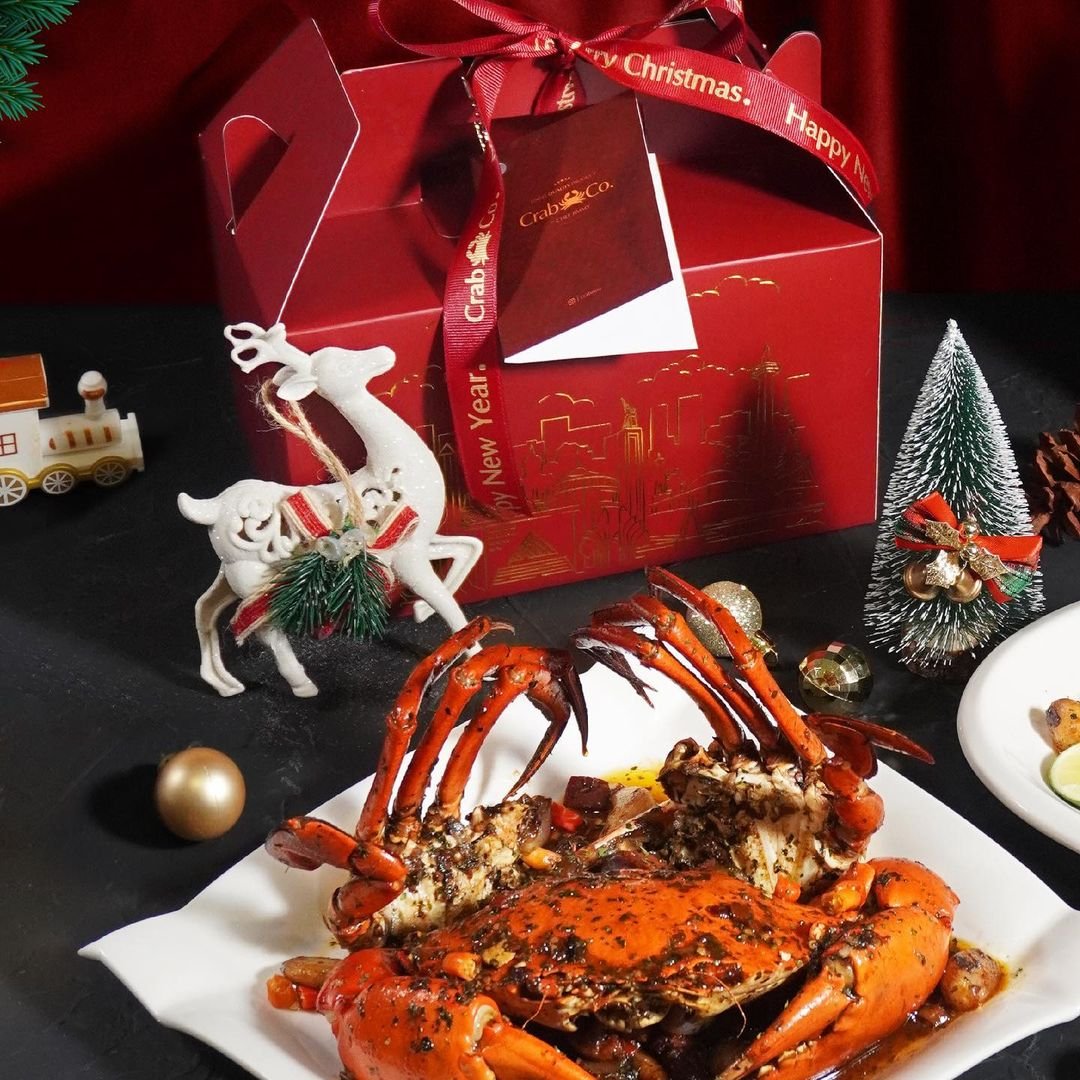 Known for its delectable crab dishes and mouth-watering seafood platters, Crab N Co is one of Surabaya's most sought out seafood eateries. The restaurant's establishment in Surabaya (and Bali!) boasts a modern and chic atmosphere that is both welcoming and sophisticated, with a stylish interior that features exposed brick walls, plush seating, and beautiful artwork. The menu at Crab N Co Surabaya is a seafood lover's dream, featuring a variety of dishes that are prepared with only the freshest and highest quality ingredients. Guests can choose from an impressive selection of crab dishes, such as the popular Singaporean-style chili crab, black pepper crab, and salted egg yolk crab. The seafood platters are another standout on the menu, featuring a tantalizing selection of fresh oysters, prawns, clams, and more.
Jl. Bomber No.8-10, Putat Jaya, Kec. Sawahan, Kota SBY, Jawa Timur 60255
Phone: +62 812 5263 4393
Instagram 
Jukuta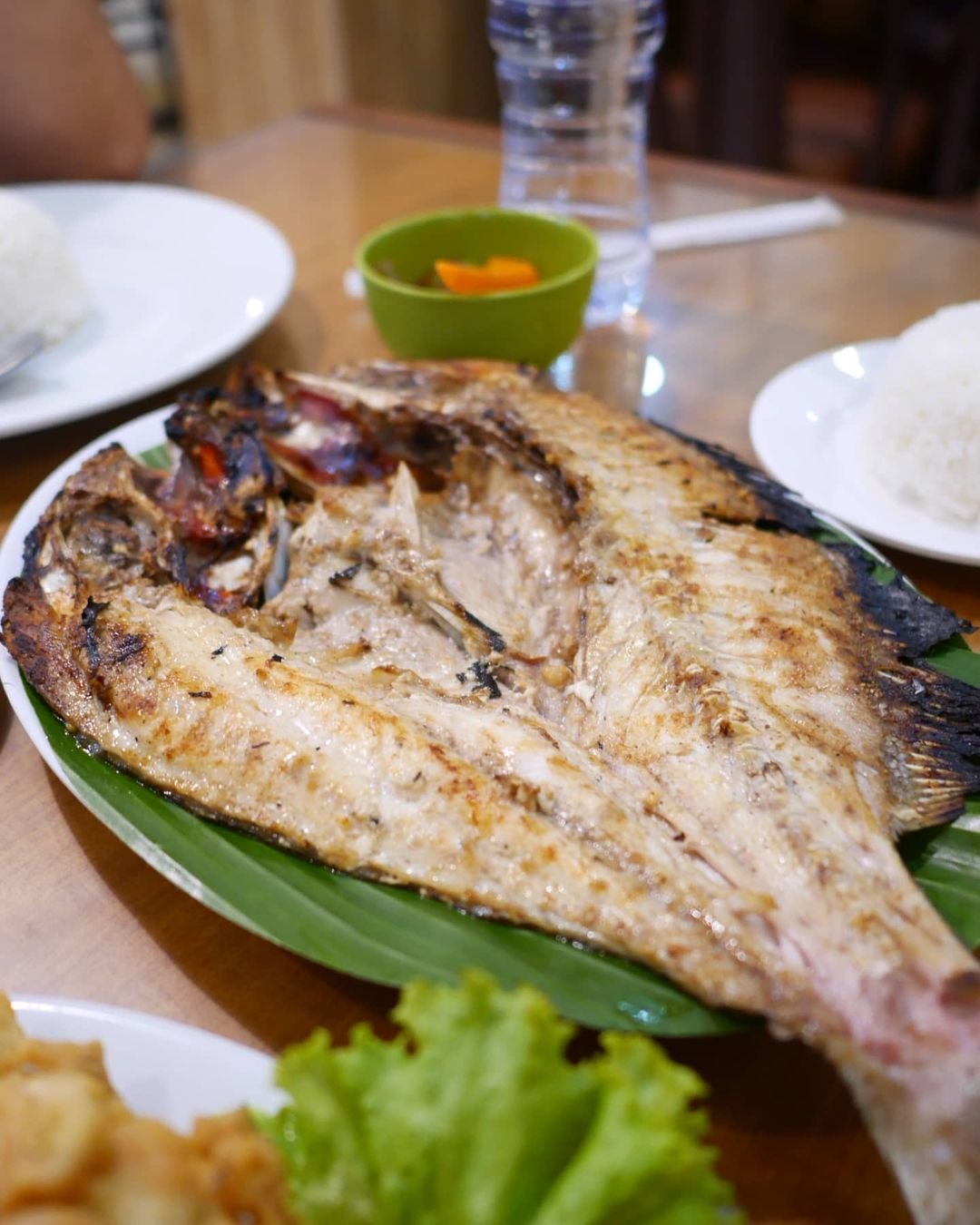 Located in the Dukuh Pakis area, Jukuta is a seafood restaurant that offers a truly authentic dining experience in the heart of Surabaya. The restaurant's warm and inviting atmosphere creates a cozy and relaxed ambiance that is perfect for enjoying a meal with friends and family. The menu at Jukuta Surabaya features an extensive selection of fresh seafood dishes that are expertly prepared by skilled chefs using only the finest ingredients. From traditional Indonesian seafood favorites like grilled fish and fried calamari to more contemporary fusion cuisine, there's something to satisfy every palate. The restaurant's signature spicy crab is a must-try dish, with a rich and flavorful sauce that perfectly complements the sweet and succulent crab meat.
Jl. Abdul Wahab Siamin, Ruko Villa Bukit Mas Blok RC 05, Dukuh Pakis, Kec. Dukuhpakis, Kota SBY, Jawa Timur 60225
Phone: +62 31 561 2455
Instagram
Layar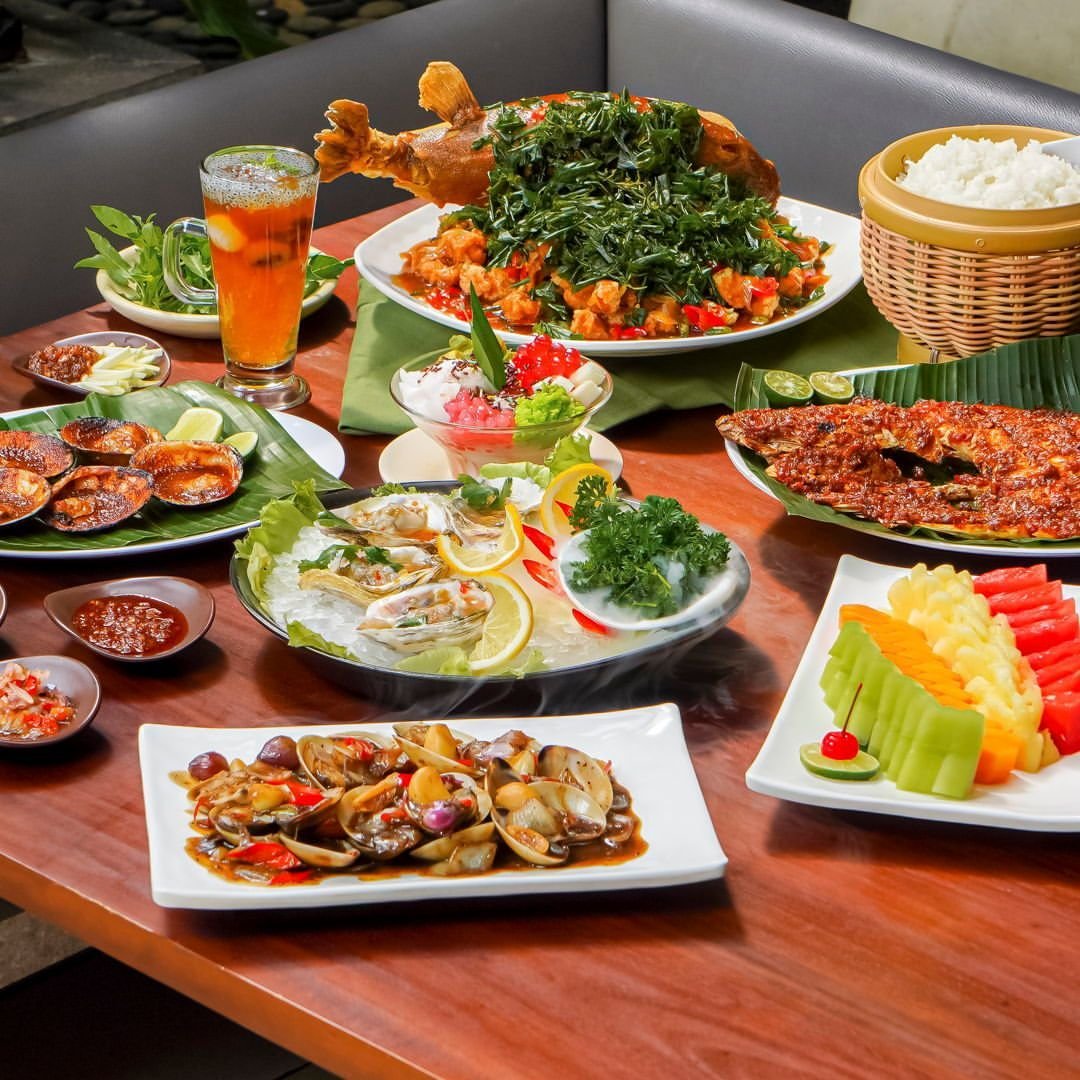 After a humble beginning in 1999, Layar Seafood has transformed into one of Indonesia's most sought-out seafood destinations. Currently, they have established 4 different outlets in the Jakarta and Surabaya area. The restaurant combines the finest fresh Ocean catch with a combination of spices, made by a talented chef for an authentic Indonesian taste. Every delightful dish of Layar comes from a process of dedication, personal touch, and passion to ensure guest satisfaction on each bite. Spices, ingredients, fresh Ocean catch and dedication; these elements seamlessly blend together at Layar Seafood to determine the real perfection of flavors for their beloved guest.
Pulau Sentosa Seafood Market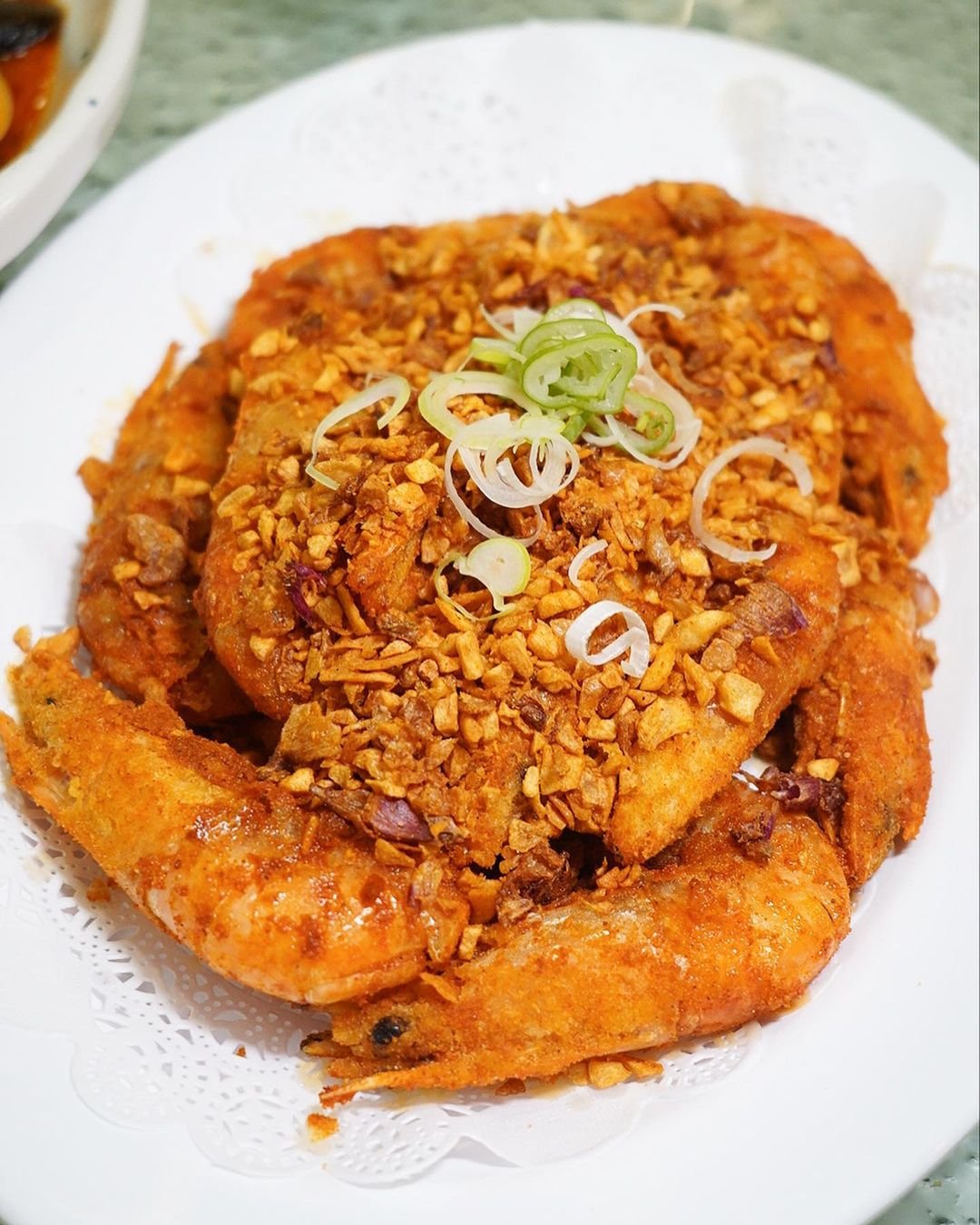 The emerging trendsetter restaurant in Jakarta has arrived in the East Javan metropolis of Surabaya! Pulau Sentosa Seafood Market Surabaya is now here to cater seafood lovers both young and old alike. There are five types of main course that guests can choose at Pulau Sentosa Seafood Market; crabs, prawns, fish, oyster and lobster. All of these Ocean products could be personally selected and cooked fresh with the restaurant's signature sauce and spices. With an awesome modern design and comfortable dining quarters, the iconic restaurant pledges to unleash the next level of seafood dining with their own unique twist to indulge your taste buds. 
Jl. M.H. Thamrin No.77-79, DR. Soetomo, Kec. Tegalsari, Kota SBY, Jawa Timur 60264
Phone: +62 811 3192 299
Instagram
Sea Monsters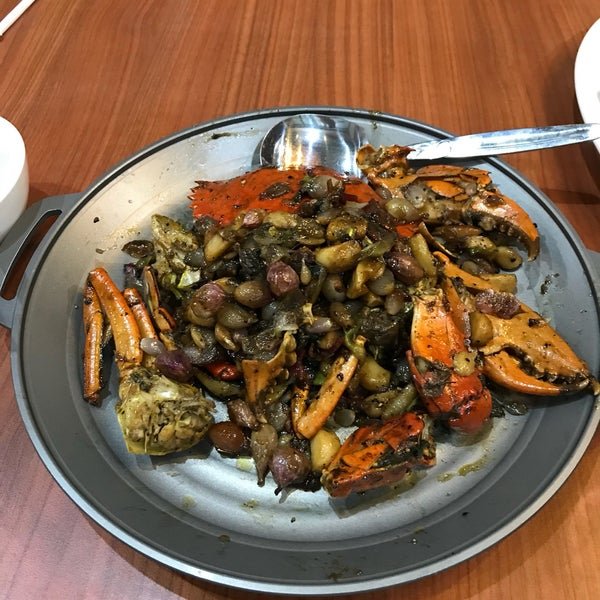 If you're ready to tackle some serious seafood cravings, look no further than Sea Monsters Seafood Surabaya! The menu at this quirky-named restaurant is packed with all kinds of seafood goodies, including fresh fish, shrimp, squid, and of course, crab. All of these locally sourced ingredients are cooked fresh and served in generous portions (hence the 'monster' name) and superb blends of saucy flavor. Sea Monsters' unpretentious establishment will not take your focus away from the taste of each seafood dish they are serving. This is one of the finest places where you can have a memorable seafood dining without hassle or distraction in Surabaya.
Jl. Jawa No.32, Gubeng, Kec. Gubeng, Kota SBY, Jawa Timur 60281
Phone: +62 31 994 451 50