Discover the vibrant world of Vietnamese cuisine in Surabaya. These top Vietnamese eateries offer a delightful range of authentic dishes, including mouthwatering Pho and other flavorful options. Enjoy your meal in cozy and inviting surroundings, and experience the flavors of Vietnam without leaving Surabaya!
Best Vietnamese Restaurants in Surabaya
Pho Ba Ba Galaxy Mall
Pho Baba, the go-to spot for Vietnamese cuisine, serves you daily from 10am to 10pm. Their specialty is Pho, but they also offer an extensive menu of authentic Vietnamese dishes, all enriched with fresh herbs. Plus, they're Halal-certified for a diverse range of diners. You can relish Vietnamese Baguettes, Grandma's Rice, Vermicelli Salad, Fresh Rolls, and Fried Dishes, along with a variety of drinks and desserts. Though it might be a bit on the pricey side, Pho Baba ensures a genuine Vietnamese dining experience that's worth every penny. Don't miss their Pakuwon Mall branch for more deliciousness!
Galaxy Mall, Mulyorejo, Kec. Mulyorejo, Surabaya, Jawa Timur 60115
Phone: +62 889 9112 9797
Instagram
Saigon Delight Ciputra World
Discover the vibrant tastes of Vietnam at Saigon Delight, open daily from 10 am to 10 pm, conveniently located on the 3rd floor of Ciputra World's V Walk. This cozy spot offers a rich selection of authentic Vietnamese dishes, including Wrapped and Roll treats, Saigon Savory specialties, Bun, fresh salads, Banh Mi, Kwetiau Noodle Soup, Pho, satisfying Main Courses, Com Tam, Com Chien, and some delightful desserts and beverages. With a focus on using fresh, healthy ingredients, Saigon Delight promises not just a culinary adventure but also a welcoming hangout spot!
Ciputra World, Jl. Mayjen Sungkono No.89, Gn. Sari, Kec. Dukuhpakis, Surabaya, Jawa Timur 60224
Phone: +62 (031) 99539017
Instagram
Hanoi Delight Galaxy Mall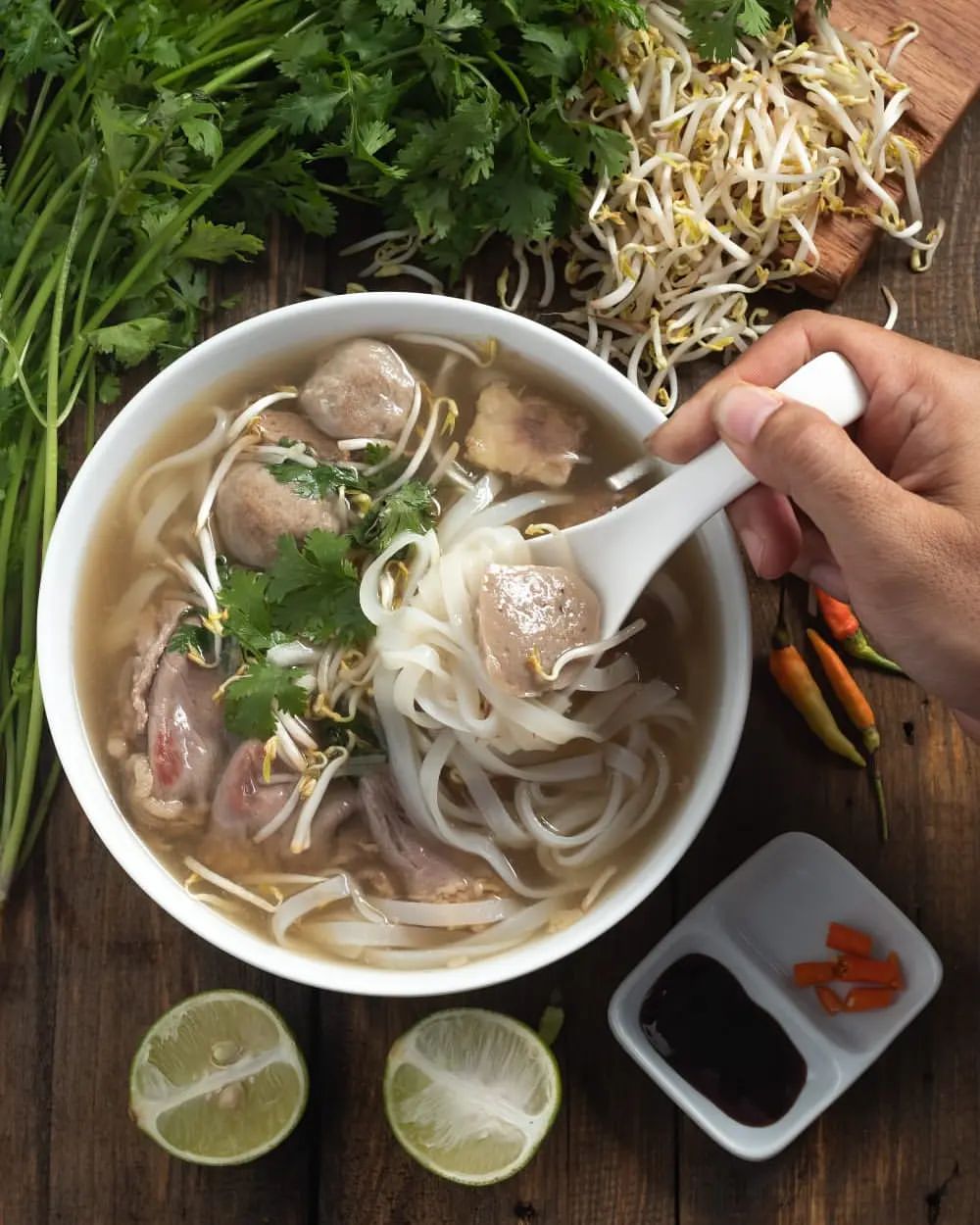 Experience the unique flavors of Vietnam at Hanoi Delight, open daily from 11am to 9pm, conveniently located on the LG floor of Ranch Market Galaxy Mall 1. This eatery specializes in two Vietnamese classics: Pho and Fried Spring Rolls. While they don't claim to be the absolute best, their offerings are undeniably delicious and Halal-certified. For those in Surabaya looking to savor authentic Vietnamese cuisine, Hanoi Delight comes highly recommended, promising a rare and delightful culinary adventure. Don't miss the chance to taste the essence of Vietnam right here in Surabaya!
Galaxy Mall 3, Jl. Dharmahusada Indah Timur, Mulyorejo, Kec. Mulyorejo, Surabaya, Jawa Timur 60115
Phone: +62 813 8323 9998
Instagram
Ahoa Pho
Enter the world of authentic Vietnamese cuisine at Ahoa Pho, where they welcome diners daily from 11am to either 2 or 3pm. Previously located in Supermal Pakuwon Indah, this hidden gem is renowned for its mouthwatering Pho. Ahoa Pho provides a comfortable and fresh dining atmosphere, offering not just delightful Pho but also a variety of scrumptious sandwiches and more. Expect generous portions to satisfy your appetite. While it may have an old-school charm, Ahoa Pho remains a cherished destination for those craving genuine Vietnamese flavors. Savor the unique culinary experience it has to offer!
Jl. Darmo Permai Timur Blok GG 2 No. 49, Dukuh Pakis, Surabaya
Phone: +62 812 8505 7807
Instagram
Cam Ta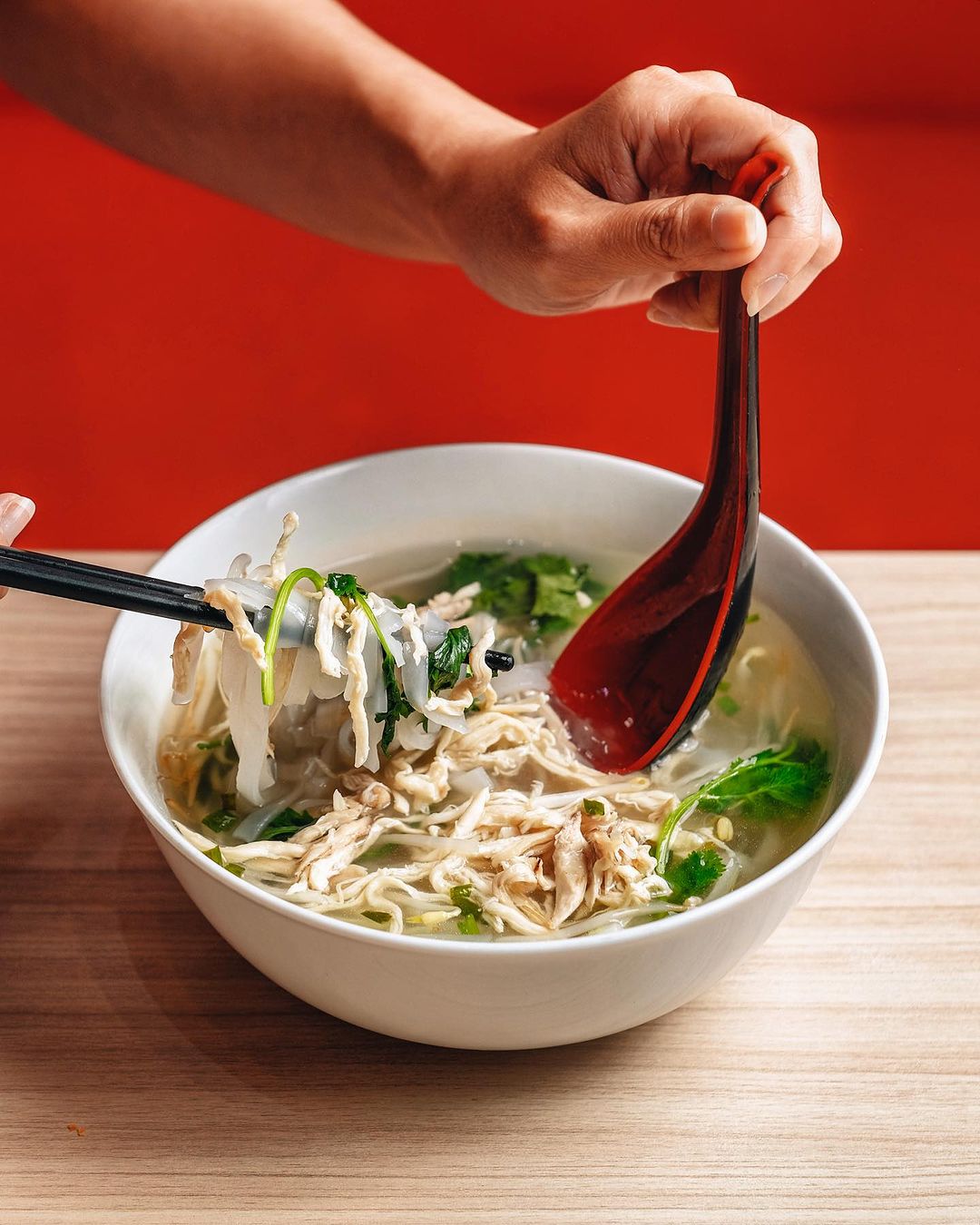 Cam Ta, your go-to Vietnamese eatery, is open daily from 10am to 9pm. Situated just across from Papaya Supermarket, it may be compact with two floors, but it offers a comfortable and spotlessly clean dining space. Also serving a non-halal menu like pork dishes, Cam Ta prides itself on using fresh ingredients for a delicious dining experience. Their menu features Vietnamese classics like Pho, Banh Mi, Com Tam, and more. The restaurant's charming Vietnamese decor adds to the overall ambiance, making Cam Ta the ideal spot to relish authentic Vietnamese cuisine in a cozy atmosphere. Don't miss the chance to try it out!
Jl. Raya Darmo Permai Selatan no. 18, Ruko A06, Surabaya, Jawa Timur 60226
Phone: +62 812 1693 0557
Instagram
Miss Poe
Miss Poe, the daily destination for tantalizing Vietnamese cuisine, serving from 8:30am to 10pm. Located in Gwalk Citraland, it's an absolute must-visit. Enjoy a burst of flavor with their Vietnamese dishes, enriched with fragrant herbs. Despite its small size, the ambiance is cozy and perfect for a dine-in experience. Miss Poe offers various Vietnamese delicacies, all at pocket-friendly prices. If you're in search of authentic Vietnamese cuisine in a charming setting, look no further than Miss Poe!
Ruko Taman Gapura Blok F No.12, Lontar, Sambikerep, Surabaya, East Java 60216
Phone: +62 813 3356 3630
Instagram