Discover the art of Japanese teppanyaki at these renowned Surabaya restaurants. From the sizzling live cooking action to the tantalizing flavors, these establishments offer an unforgettable dining experience. Enjoy generous portions, friendly service, and clean, inviting atmospheres that transport you straight to Japan. Whether you're a teppanyaki enthusiast or new to this style of cuisine, these restaurants consistently deliver quality and memorable moments, making them a must-visit for Japanese food lovers.
Best Teppanyaki Restaurants in Surabaya
Hanaichi Teppan House
Situated on the 2M floor of Pakuwon Mall, Hanaichi Teppan House offers diverse food and beverage choices within a Japanese teppanyaki setting. The restaurant is known for its great service, reasonable prices, and generous portion sizes. The ambiance is spacious and clean, making it an ideal spot for teppanyaki enthusiasts. With other branches in Surabaya, Hanaichi Teppan House consistently delivers on quality.
Pakuwon Mall Lt. 2M - 17 A, Babatan, Kec. Wiyung, Surabaya, Jawa Timur 60216
Phone: +62 823 3728 7700
Instagram

Ichihana Teppanyaki
For a taste of delicious Japanese teppanyaki, head to Ichihana Teppanyaki, where you can witness the live teppanyaki action when you order sets of teppanyaki. The cheerful chefs create a fantastic dining experience, and the service is top-notch. It's an excellent place for families to dine, thanks to the great ambiance and friendly staff. You'll leave Ichihana Teppanyaki with a highly recommended, memorable experience.
San Antonio N 1-117, Jawa Timur 60112
Phone: +62 822 3074 3875
Instagram
Imari Japanese Restaurant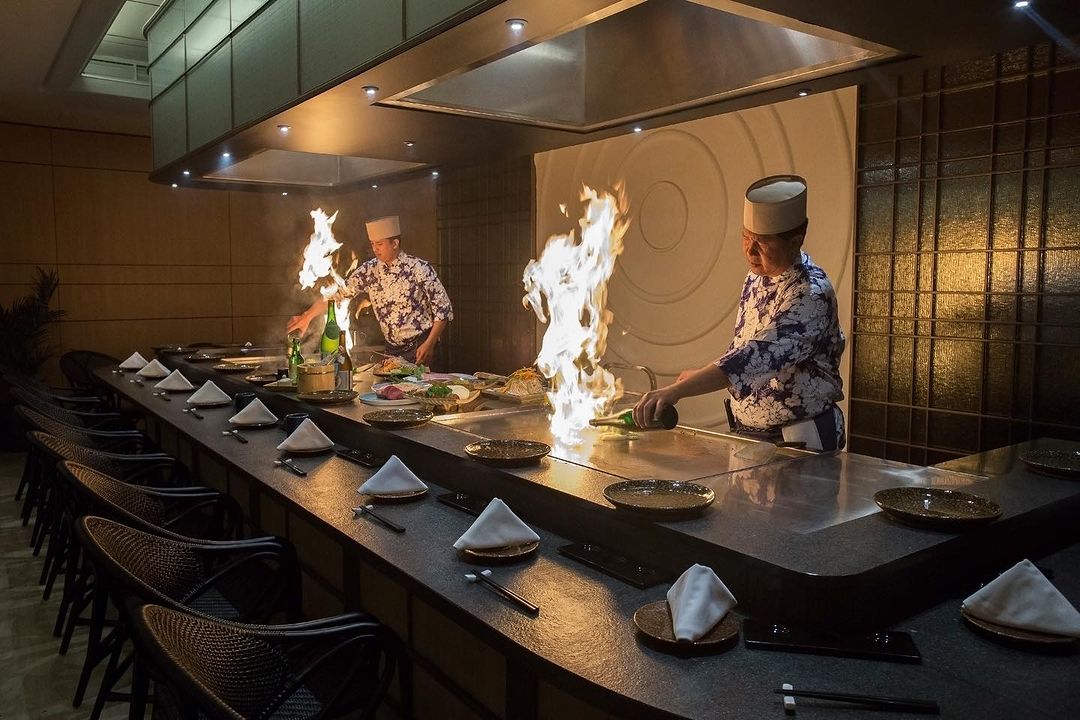 Imari Japanese Restaurant, located in the JW Marriott Hotel, is renowned for its good food, comfy ambiance, and excellent service. The restaurant is known for its great ingredients and expertly prepared dishes. Inspired by Executive Chef Takashi's cuisine, Imari offers famous tempura and other classic favorites alongside its teppanyaki dishes. The private dining rooms, each equipped with a teppanyaki counter, allow you to watch the live teppanyaki action while enjoying traditional-style artwork within a modern Japanese interior.
JW Marriott Hotel, Jl. Embong Malang No.85-89, Kedungdoro, Kec. Tegalsari, Surabaya, Jawa Timur 60261
Phone: +62 811-3529-279
Instagram
Kayu Contemporary Japanese Restaurant
While Kayu Contemporary Japanese Restaurant may have slightly higher prices, it delivers high-quality Japanese cuisine with fresh and delicious ingredients. The room atmosphere is inviting, creating a comfortable and pleasing ambiance that makes you feel like you're in Japan. Known as one of the best Japanese restaurants in town, it offers various sushi and fulfilling bento sets alongside its teppanyaki dishes, making it a must-try for Japanese food enthusiasts.
Srijaya, Jl. Mayjen Sungkono No.212-214, Putat Gede, Kec. Sukomanunggal, Surabaya, Jawa Timur 60189
Phone: +62 (031) 5622503
Instagram

Kyoushi Authentic Teppanyaki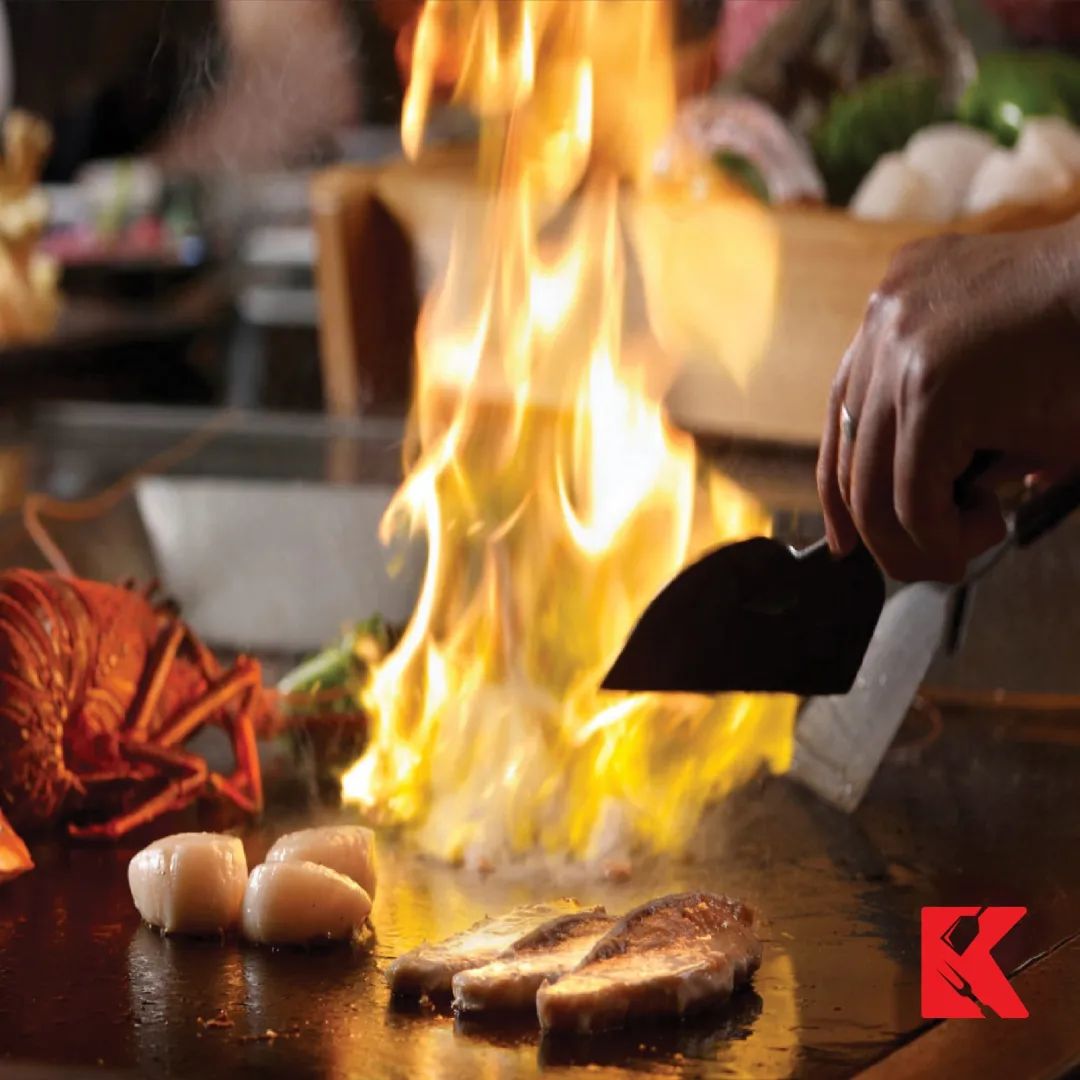 Located on the 2nd floor of Pakuwon Mall, Kyoushi Authentic Teppanyaki is a restaurant specializing in Japanese fare. It offers a wide range of teppanyaki options, from salmon and beef to chicken. The food is consistently fresh and delicious, and the ambiance is calm and relaxing. The restaurant is known for its cleanliness and often features enticing promotional offers, making it a popular choice among teppanyaki lovers.
Pakuwon Mall Surabaya, Jl. Puncak Indah Lontar II No.2, Babatan, Kec. Wiyung, Surabaya, Jawa Timur 60227
Phone: +62 852 3639 2200
Instagram

Umeda Japanese Restaurant
Umeda Japanese Restaurant, located on the 5th floor of the Fave Hotel building, offers an affordable teppanyaki experience considering the quality of food and ingredients used. With an elegant and vintage ambiance, this restaurant provides private dining options. The teppanyaki is perfectly cooked, well-seasoned, and savory. It's a delightful place to savor great Japanese fare in an intimate setting.
Mex Building, Jl. Pregolan No.1, 3, 5, Tegalsari, Kec. Tegalsari, Surabaya, Jawa Timur 60262
Phone: +62 (031) 5483499
Instagram