Experience the best of Italian cuisine in Surabaya with a diverse range of options. From generous portions and delightful ambiance to enchanting vibes and reasonable prices, these establishments cater to diverse preferences. Enjoy customizable pizzas with vintage-style interiors, a family-friendly ambiance, and refined fine-dining experiences. Embark on a culinary journey through Surabaya's top Italian restaurants.
Best Italian Restaurants in Surabaya
Alba Ristorante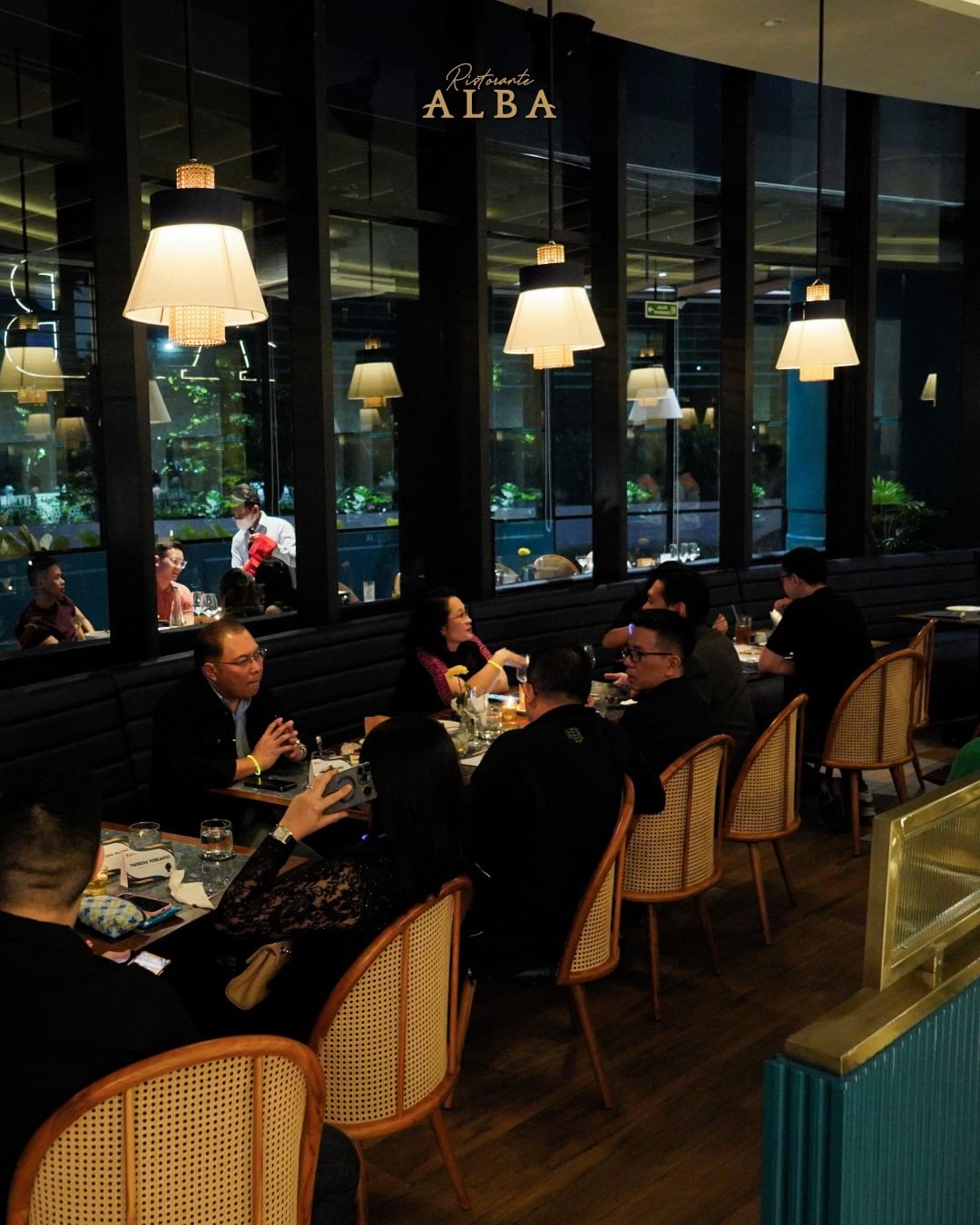 Operating daily from 11 am to 10 pm (until 12 am on Fridays and Saturdays), Alba Ristorante is synonymous with good quality food and a warm family dining ambiance. With its bright, chill, and romantic atmosphere, this restaurant comes highly recommended for those seeking aesthetically pleasing decor. Offering a variety of options for vegetarians, Alba Ristorante is a delightful destination to enjoy a cozy and delicious Italian meal with loved ones.
Ciputra World Mall, Jl. Mayjen Sungkono No.89, Gn. Sari, Kec. Dukuhpakis Unit GF 50 A, Surabaya, Jawa Timur 60224
Phone: +62 811 3510 055
Instagram

Alfie's Pizzeria
Open daily from 10 am to 10 pm, Alfie's Pizzeria stands out as one of the best pizzerias in town. Boasting freshly made dough and a variety of crust options, Alfie's allows patrons to customize their pizzas with a selection of delicious toppings. The chewy inside and crunchy outside texture, coupled with vintage-style interiors, contribute to the restaurant's charm and cleanliness. Beyond pizzas, Alfie's Pizzeria offers a selection of pasta and other Italian delicacies to cater to diverse tastes.
Jl. Raya Darmo Permai I No.59, Pradahkalikendal, Kec. Dukuhpakis, Surabaya, Jawa Timur 60226
Phone: +62 811 3800 0867
Instagram
Ciccia Ristorante
With a daily schedule from 10 am to 10 pm, Ciccia Ristorante charms diners with its diverse menu and suitability for casual lunches with friends. While it might be on the pricier side, the restaurant justifies the cost with its abundance of food choices, welcoming staff, and a pleasant ambiance illuminated by natural light from large windows. Offering a blend of tasty and creamy dishes, Ciccia Ristorante promises a delightful experience for those willing to indulge in high-quality Italian cuisine.
Jl. Imam Bonjol No.82, DR. Soetomo, Kec. Tegalsari, Surabaya, Jawa Timur 60264
Phone: +62 811 3168 909
Instagram
Sapore Osteria
Open from Wednesday to Sunday with two shifts, from 11.30 am to 2.30 pm and 6 pm to 10.30 pm, Sapore Osteria, nestled in Shangri-La Hotel, promises a fine dining experience. The restaurant provides a good ambiance, perfect for relaxation and enjoyment. With the quality of a 5-star hotel, Sapore Osteria offers mouthwatering Italian delights such as pizza and pasta. The restaurant's commitment to good service and a refined atmosphere make it an excellent choice for those seeking an elevated Italian dining experience.
Jl. Mayjen Sungkono No.120, Pakis, Kec. Sawahan, Surabaya, Jawa Timur 60256
Phone: +62 877 7726 6660
Instagram

Signora Pasta
Operating from Monday to Saturday between 11 am and 9 pm, Signora Pasta creates an enchanting dining experience with its impeccable vibes, harmonious furnishings, and delectable dishes. The restaurant, offering a range of choices like lasagna, bruschetta, pizza, and pesto, stands out with its reasonable prices. Owned by Italians, Signora Pasta ensures an authentic taste that is a must-try for Italian cuisine enthusiasts seeking an extraordinary atmosphere and a variety of scrumptious options.
No.51 A, Jl. Raya Kupang Indah, Sonokwijenan, Sukomanunggal, Surabaya, East Java 60225
Phone: +62 852 3657 6431
Instagram
Tutto Bono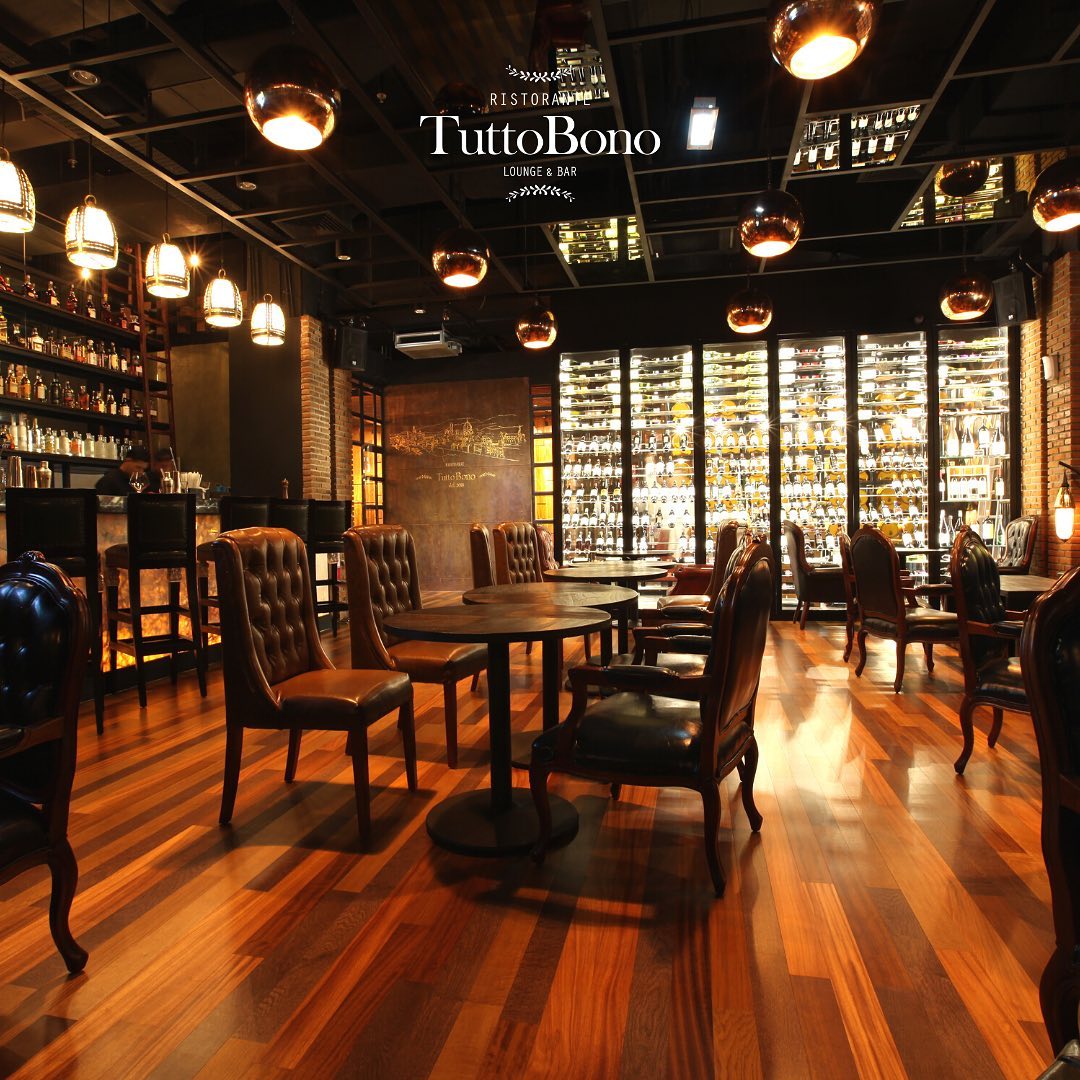 Tutto Bono, located in Lenmarc Mall and open daily from 11.30 am to 10 pm, is a haven for Italian cuisine enthusiasts. The restaurant offers a delightful combination of good food, a recommended ambiance, and excellent hospitality. Known for its generous portions and delicious Italian fare, Tutto Bono provides an enjoyable atmosphere, making it an ideal spot for fine dining with a loved one. Don't miss out on their best-selling Caesar salad and explore the various menu selections crafted to satisfy your Italian culinary cravings.
Lenmarc Mall, Level GF, Jl. Mayjend. Jonosewojo No.9, Pradahkalikendal, Dukuhpakis, Surabaya, East Java 60226
Phone: +62 (031) 51163366
Instagram