Prepare for an exhilarating journey through Surabaya's top arcades and entertainment destinations. From thrilling rides to wide array of games and educational experiences, there's something here for everyone. Join us as we delve into the best venues for family outings, gatherings with friends, or enjoyable date nights in the city. Let the fun and games commence!
Discover Surabaya's Best Arcades & Amusement Centers
Fun World Tunjungan Plaza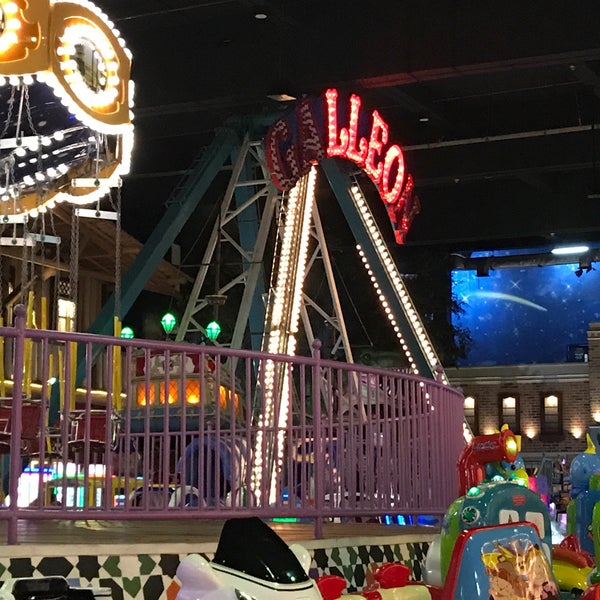 Looking for some fun? Head to Fun World on the 5th floor of Tunjungan Plaza 3, right next to the food court. Open every day just like the mall, it's a large space filled with rides that are both exciting and educational, especially the big Galleon that you must try. Perfect for friends' groups, couples, and families with children. It's a wonderful location to relax and have fun if you're feeling stressed. Plus, they have different ticket packages for the amount of top-up for your Fun World card, so just pick what fits your budget!
Tunjungan Plaza Surabaya, Jl. Basuki Rahmat No.8-12, Kedungdoro, Tegalsari, Surabaya, East Java 60261
Phone: +62 (031) 5459578
Instagram
Timezone Galaxy Mall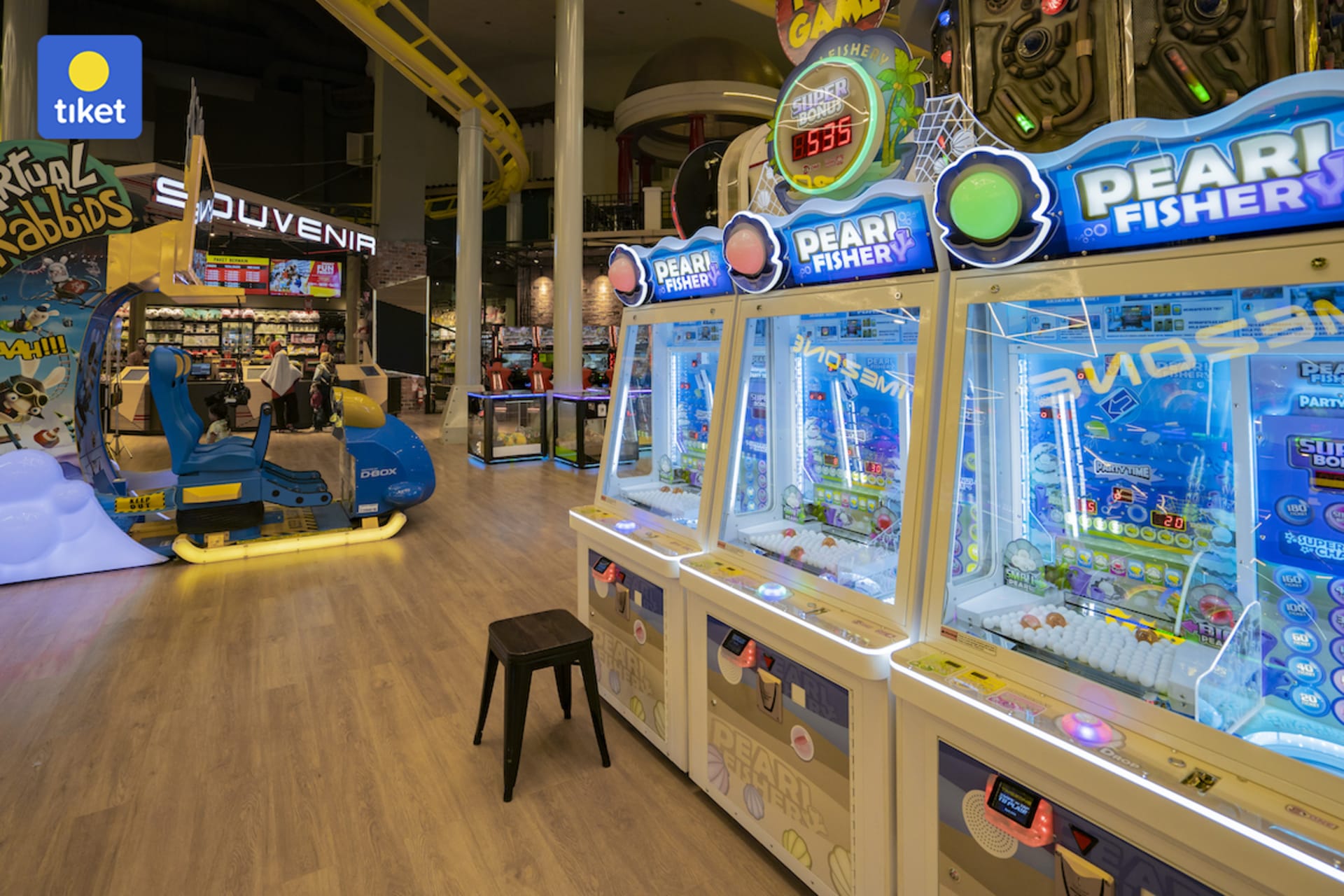 Visit Timezone at Galaxy Mall Surabaya for endless entertainment. With two spots – one in Galaxy Mall 1 (3rd floor) and a larger one in Galaxy Mall 3 (4th floor) – you're never far from fun. Open daily from 10am-10pm, both venues promise great games. But for an extra treat, head to the Galaxy Mall 3 branch. Here, you can enjoy bowling and exciting VR games, features not available in the Mall 1 location. Perfect for all ages, it's a great spot to relax and play. Moreover, they have various ticket options for your Timezone card. Come now for some fun.
Galaxy Mall Surabaya, Jl. Dr. Ir. H. Soekarno, Mulyorejo, Surabaya, East Java 60115
Phone: +62 (031) 5937301
Instagram
Happy Time Ciputra World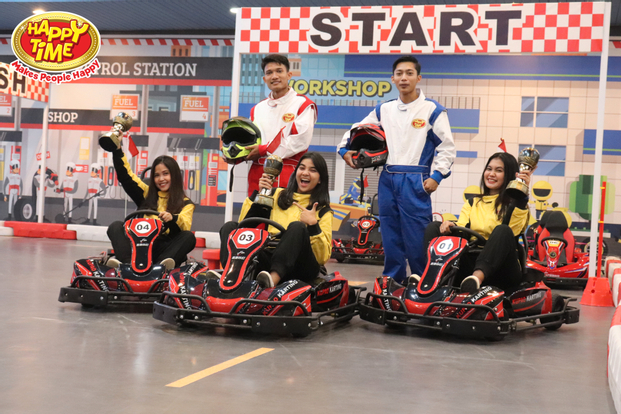 Ready for a mix of fun and learning? Check out Happy Time, located on the 2nd floor of the new building in Ciputra World Surabaya. Open from 10am-10pm, this indoor space has everything from go-karting to ice skating and a huge ball pool. They've even added a bowling alley recently! It's fantastic for kids, teens, and adults. Spend quality time with family, friends, or your partner. Prices start at just 100,000 IDR. So why wait? Experience the joy today!
Ciputra World Surabaya, Jalan M Sungkono No.89, Gn. Sari, Kec. Dukuhpakis, Surabaya, Jawa Timur 60224
Phone: +62 821 4264 6693
Instagram
Kidzania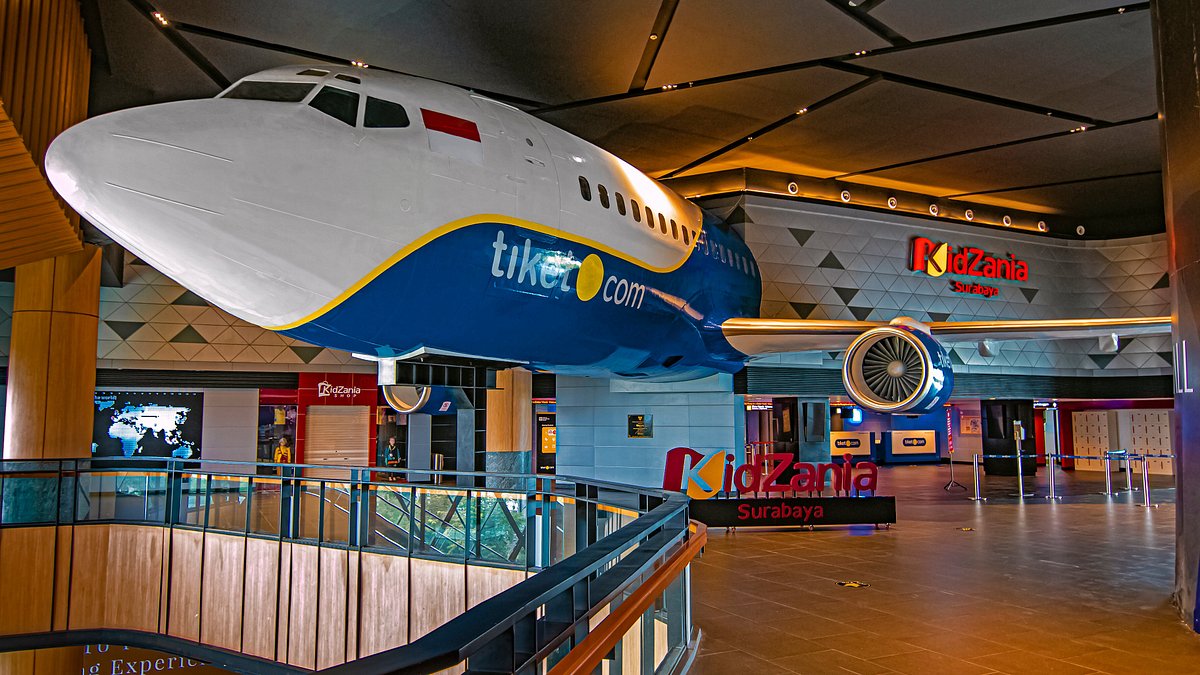 Located on the 4th floor of Lagoon Avenue Mall, KidZania lets kids step into a world of make-believe! Open every day from 10am-5pm, children use KidZos currency to try different jobs, from chef to pilot, and even earn "pay" for their work. It teaches youngsters collaboration and social skills well. The 3-hour stay is ideal for families, friends, and couples. Weekday prices range from 160,000 to 225,000 IDR, but prices are a bit higher on weekends. Entry is free for babies and seniors. Definitely a great spot for fun learning!
Lagoon Avenue Mall, Jl. KH Abdul Wahab Siamin Surabaya Grand Sungkono Lagoon No.Kav. 9-10, Dukuh Pakis, Kec. Dukuhpakis, Surabaya, Jawa Timur 60225
Phone: +62 812 3089 9889
Instagram
Trans Studio Mini Transmart Rungkut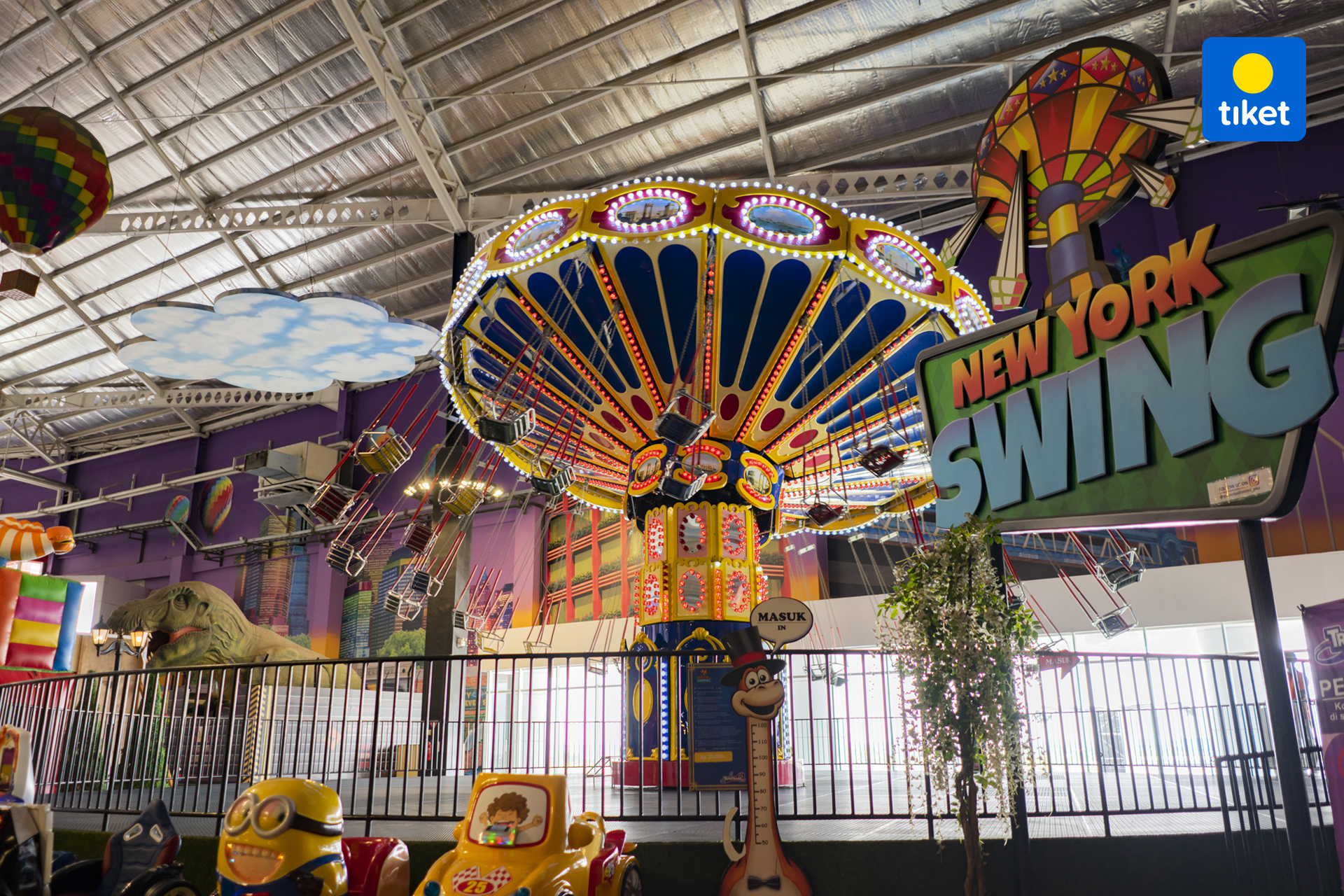 For those seeking a family-friendly escape, Trans Studio Mini in Surabaya is the place to be. Conveniently located on the 3rd floor of Transmart Rungkut and the 2nd floor of Transmart Ngagel, visitors can delve into an array of indoor rides. From roller coasters and merry swings to a picturesque mini-train journey, there's something for everyone. The park's thematic settings, inspired by global landmarks like the Liberty Statue, serve as perfect photo backdrops. Open daily from 10am-10pm, it's an ideal spot for children and families. With entry prices beginning at just 60,000 IDR, it promises delightful memories at great value.
Transmart Rungkut Surabaya, Jl. Tenggilis Mejoyo No.25, Kali Rungkut, Rungkut, Surabaya, East Java 60293
Phone: +62 856 6952 4792
Instagram

Mr. Token BG Junction Mall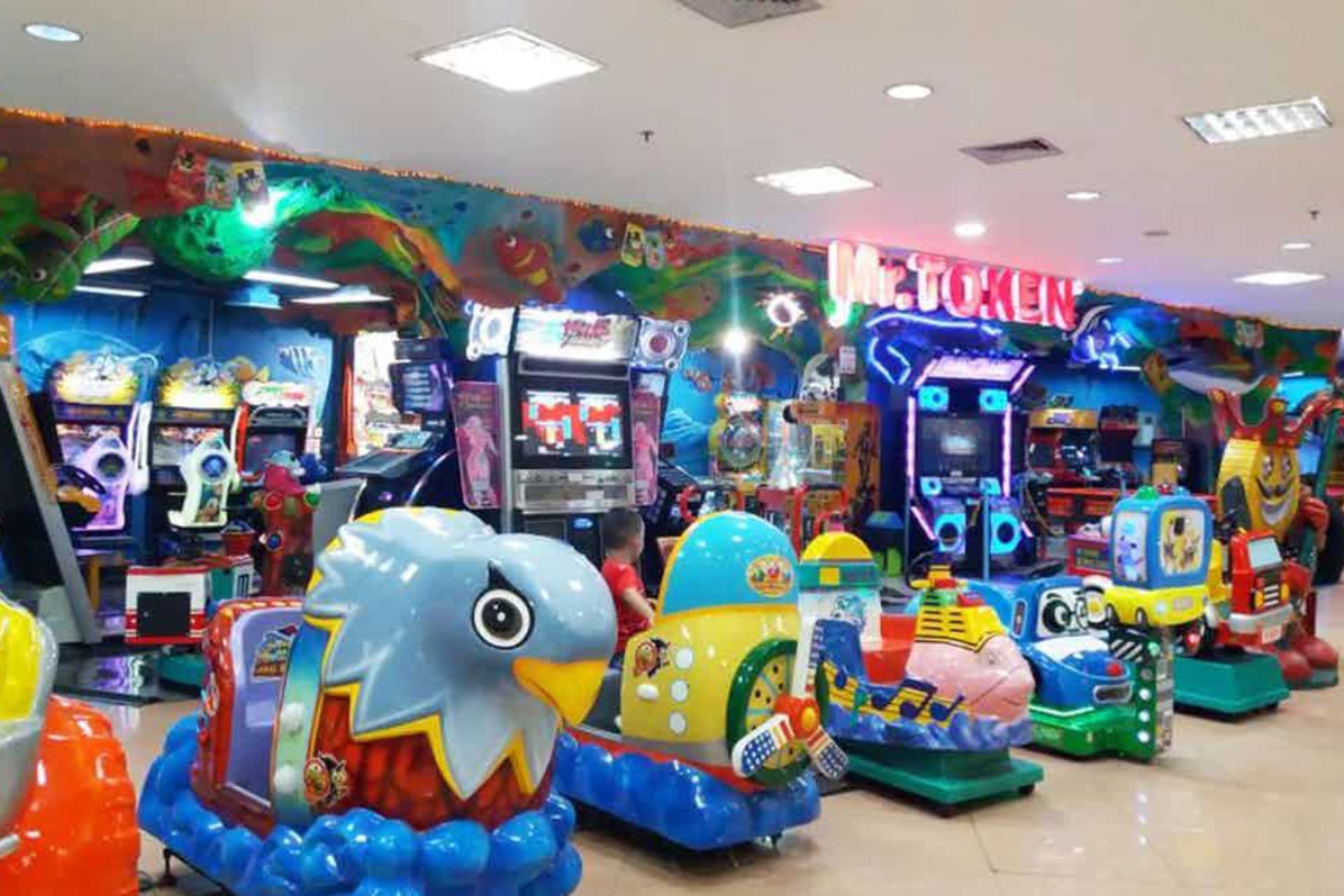 Inside BG Junction Mall on the L2 floor, you'll find "Mr. Token", a diverse arcade game spot open from 10am to 10pm daily. With games for every age group, from educational challenges to sports and dance activities, there's something for everyone. As a bonus, while playing, visitors can collect tickets that can be swapped for small gifts. Surabaya families and friends love it for its affordable costs and wide range of games. It's about enjoyment and quality time.
BG Junction, Jl. Bubutan No.116, Bubutan, Kec. Bubutan, Surabaya, Jawa Timur 60174
Phone: +62 (031) 5318055
Instagram
Amazone Pakuwon Trade Centre
Inside Pakuwon Trade Centre Mall's LG floor, you'll find "Amazone", open every day from 10am to 10pm. It's a game hub with something for everyone: racing games, music beats, shooting challenges, and sports-themed fun. It's especially great for families, with games suitable for all ages. If you're looking for a fun break while shopping, Amazone is a top pick!
Level LG, Pakuwon Trade Centre, Jl. Mayjend. Jonosewojo No.2, Babatan, Kec. Wiyung, Surabaya, Jawa Timur 60227
Phone: +62 (021) 82490808
Instagram