Keep your kids' learning activity on the track even at home with the help of these online studying apps and websites.
1. Ruangguru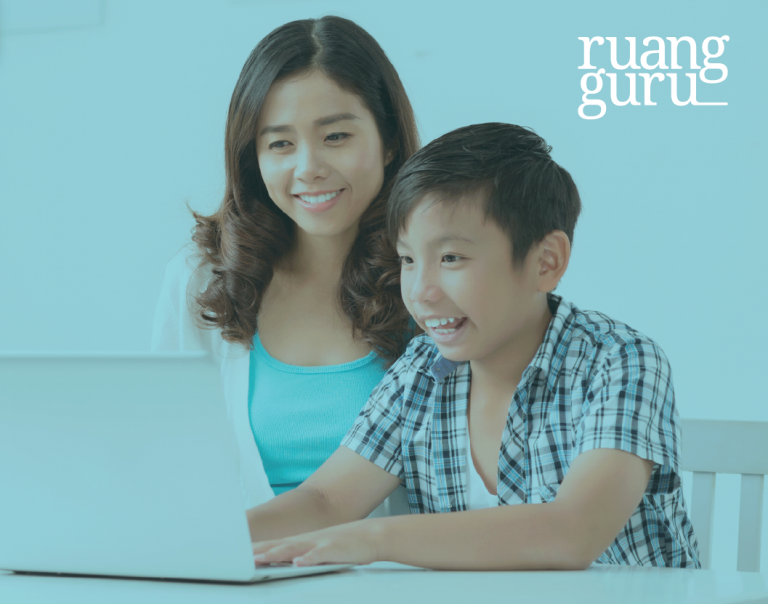 Ruangguru is the largest technology company in Indonesia that focuses on education-based services. It has more than 15 million users and manages 300,000 teachers who offer services in more than 100 subject areas. Ruangguru develops various technology-based learning services, including virtual classroom services, online exam platforms, subscription learning videos, private tutoring markets, and other educational content that can be accessed through the web and Ruangguru applications. Ruangguru has also been trusted to partner with 32 (out of 34) Provincial Governments and 326 Municipal and Regency Governments in Indonesia. As well as won a number of awards at home and abroad, including the Solver of MIT, the Atlassian Prize, UNICEF Innovation to Watch, the Google Launchpad Accelerator, and the ITU Global Industry Award.
Download on App Store
Download on Google Play
2. Quipper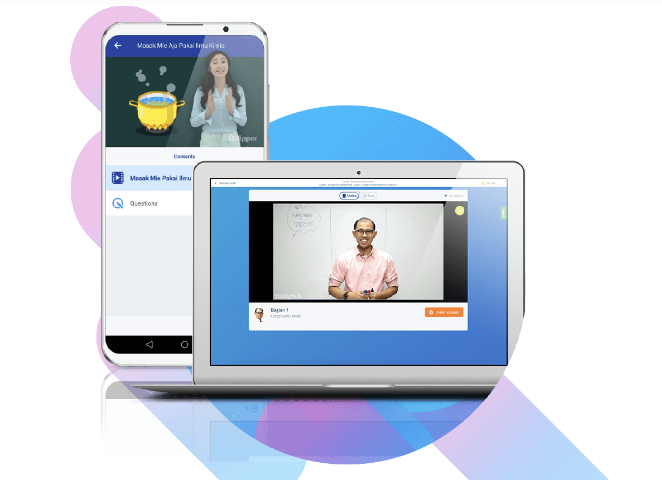 Quipper is an educational technology company with a mission to provide the best education to remote areas. First established in 2010 in London - England, Quipper services can now be enjoyed in several countries such as Japan, the Philippines, Mexico, and Indonesia. Since 2015, Quipper has been part of the Indonesian education ecosystem by helping to provide, improve and distribute quality education for teachers and students. Quipper offers some learning services, including Quipper Video E-learning, an online video-based independent learning for middle and high school students (Grades 9-12). As well as Quipper Video Masterclass, a premium service of video-based learning with interactive features, such as, ask the tutors and online tutoring for high school students (Grades 10-12).
3. Brainly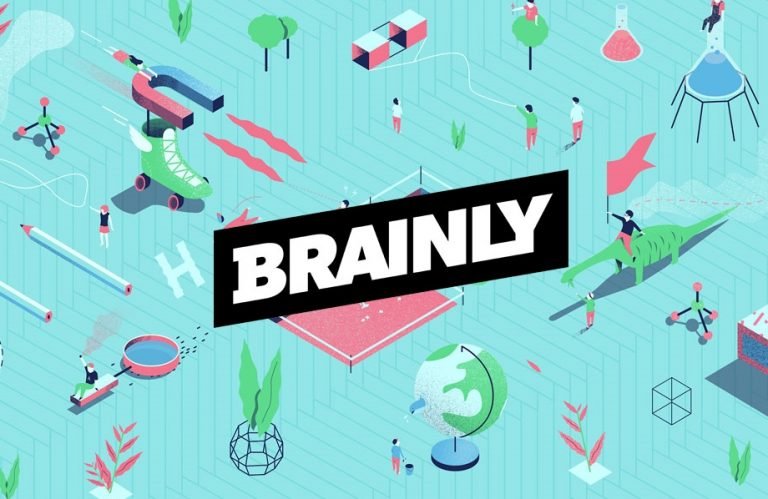 Brainly is a peer-to-peer learning community and educational technology company based in New York City, New York, United States and now available in Indonesia. It is the world's largest social learning community. 150+ million students trust and study with Brainly every month to help you with any school subject, such as Math, Science, History, Algebra, English, Foreign Languages and many more. Brainly is also known as the number 1 math app. With Brainly, you can ask homework questions, search for homework answers, practice for exams, essays, and research in the following subjects - Math, History, English, Biology, Chemistry, Physics, Social Studies, and World Languages. Brainly covers education levels, such as elementary school, middle school, high school, and college. Its learning community is reliable - the quality of homework answers and explanations are ensured by a dedicated team of moderators that check all content on a daily basis.
Download on App Store
Download on Google Play
4. Khan Academy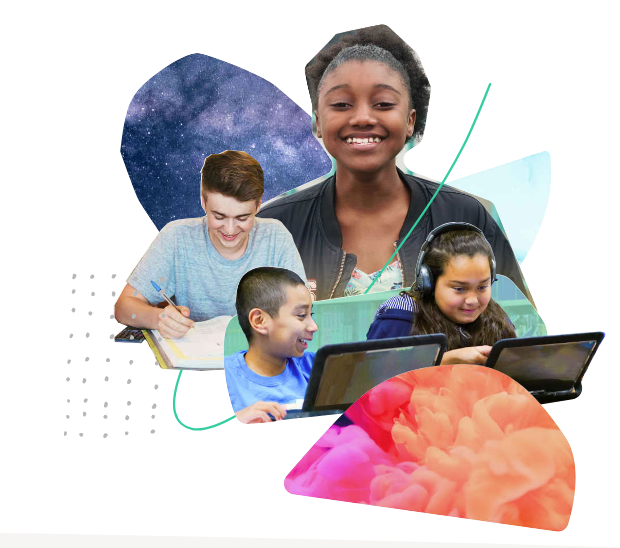 Khan Academy offers practice exercises, instructional videos, and a personalized learning dashboard that empower learners to study at their own pace in and outside of the classroom. It tackles math, science, computer programming, history, art history, economics, and more. Khan Academy's math missions guide learners from kindergarten to calculus using state-of-the-art, adaptive technology that identifies strengths and learning gaps. This platform also partnered with institutions like NASA, The Museum of Modern Art, The California Academy of Sciences, and MIT to offer specialized content. Khan Academy is also a non-profit academy. Millions of students from all over the world, each with their own unique story, learn at their own pace on Khan Academy every single day. Its resources are being translated into more than 36 languages in addition to the Spanish, French, and Brazilian Portuguese versions of the site.
5. Zenius Education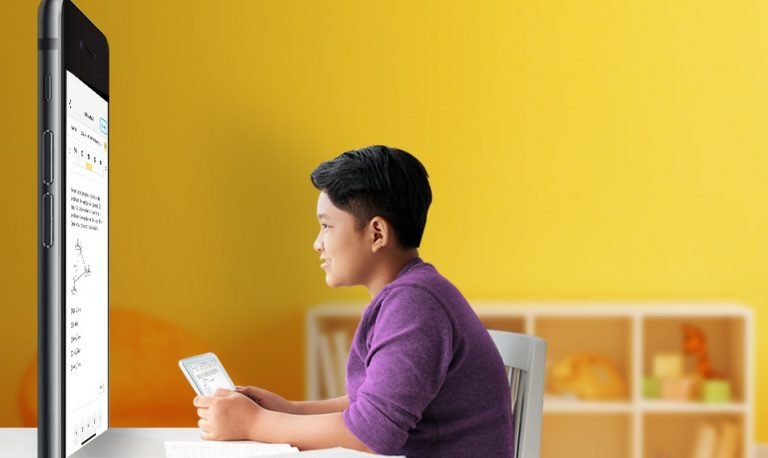 Zenius Education provides educational access services in video format that is presented both online through the website (zenius.net), and offline with CD and DVD media. Some Indonesian startup media mentioned that Zenius is present as a form of education revolution in Indonesia by promoting critical, logical, rational, and integrated science knowledge to all Indonesian students. On 16-20 March 2015, Zenius Education was one of 12 companies representing Indonesia in the CeBIT 2015 event, the largest technology exhibition in the world which is held every year in Germany.
Download on App Store
Download on Google Play
6. Kahoot!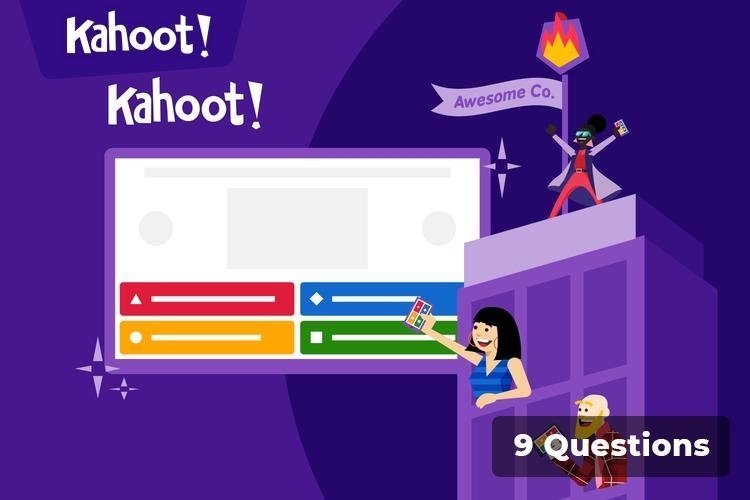 Kahoot! is a game-based learning platform, used as educational technology in schools and other educational institutions. Its learning games, "Kahoots", are multiple-choice quizzes that allow user-generated and can be accessed via a web browser or the Kahoot app. This app makes learning fun, engaging, and impactful for all students, in the classroom or through distance learning.  Create fun learning games in minutes, or choose from millions of existing games to introduce a topic, review and reinforce knowledge, and run formative assessment.
Download on App Store
Download on Google Play
7. Rumah Belajar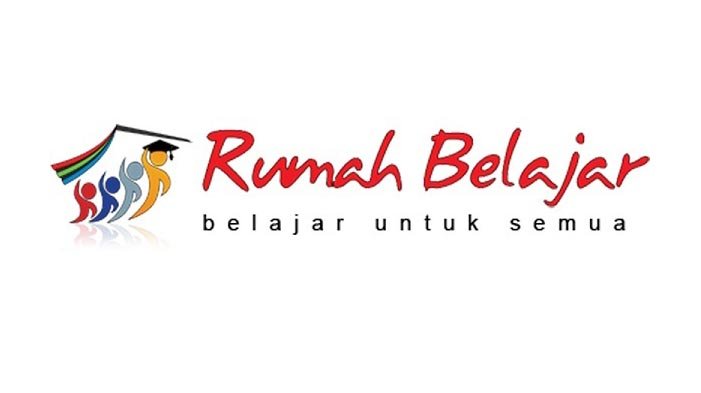 It is a learning portal that provides learning materials and communication facilities that support interaction between communities. Rumah Belajar is present as a form of learning innovation in the industrial era 4.0 which can be utilized by students and teachers of Early Childhood Education (PAUD), Elementary Schools (SD), Junior High Schools (SMP), Senior High Schools/Vocational Schools (SMA / SMK) and their equivalents. By using Rumah Belajar, we can study anywhere, anytime with anyone. All content in Rumah Belajar can be accessed and utilized free of charge.
8. Duolingo
Duolingo is an American platform that includes a language-learning website and mobile app, as well as a digital language proficiency assessment exam. The company uses the freemium model; the app and the website are accessible without charge, although Duolingo also offers a premium service for a fee.
Download on App Store
Download on Google Play
9. Study Blue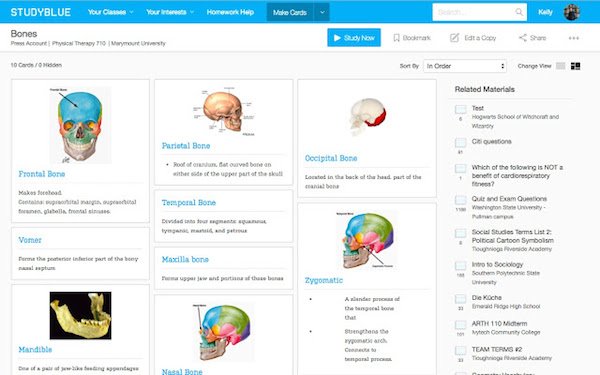 StudyBlue is the largest crowdsourced study library, with over 400 million flashcards, notes, and study guides from students. Make and share study materials, search for recommended study content from classmates, track progress, set reminders, and create custom quizzes. Join 15 million students on StudyBlue to study better, together.
The key features:
- Create, study and share digital flashcards for free
- Customize your study materials with images and audio
- Quiz yourself, track your progress and set study reminders
- Access study materials seamlessly across desktop and mobile devices
- Copy and edit flashcards you like to make them your own
Download on App Store
Download on Google Play
10. English First (EF)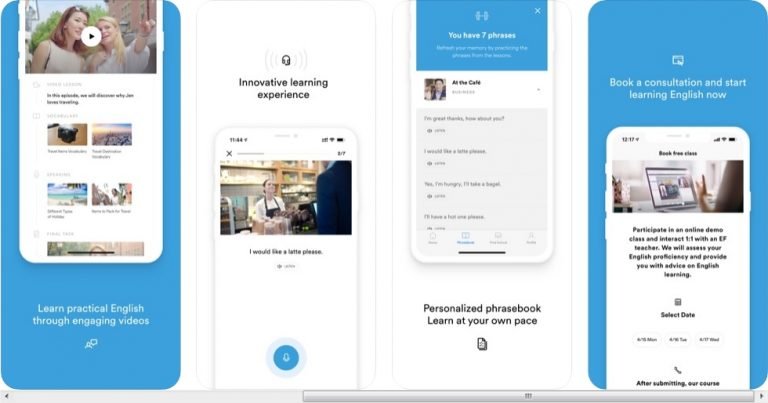 Free online learning facilities from English First (EF) educational institutions can be an alternative during physical distancing. There are several learning programs that are open to the public for free, ranging from preschoolers to adults. Learning programs that can be accessed through Youtube channels or applications include:
• EFolklore, Youtube Series, which is an animation of Indonesian folklore in English for ages 4-13 years.
• EF Adventure to Letterland, which provides a variety of videos of English subject material for ages 3-10 years.
• EF Junior English Test, a series of English tests for students for ages 8-13 years.
• EF English Standard Test (EFSET), a series of adaptive English tests to measure the ability of standard English, for ages 14 and older.
• EF English 24/7, a free mobile application that contains English language learning that reflects everyday life, for ages 18 and up, can be downloaded via iOS and Android.
11. Classting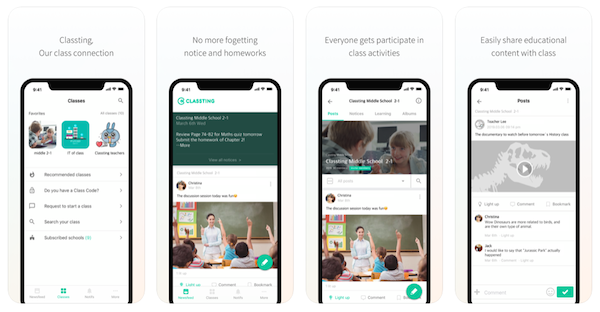 Classting is a global educational platform that powers effective school communication and adaptive learning. The app helps teachers, students, and parents to communicate inside and outside of the classroom. The key features are including:
The safest way to communicate:
- Create your classroom and send an invitation code or URL with a single click.
- Only class members have access to the class and what is posted inside.
- Your privacy is important to us. All personal information of each class member including the teacher is protected.
Easier class management
- Make class announcements on the noticeboard.
- Save and share classroom photos in the class album.
- Create assignments and see submission and grading status at a single glance.
- Give private counseling to your student in need.
Flipped learning, Blended learning
- Share instructional materials such as videos with your class.
- Engage everyone to express their opinions and debate in real-time.
- Categorize and search contents
Download on App Store
Download on Google Play
12. CK-12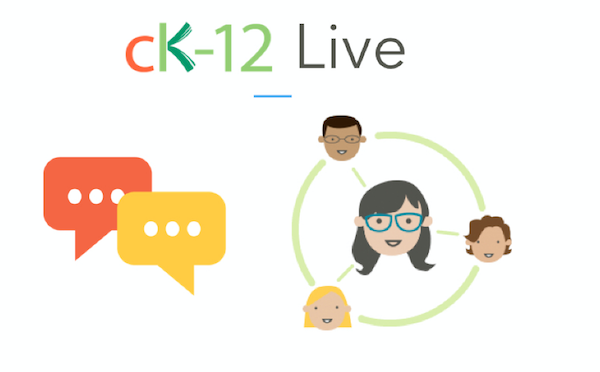 CK-12 was established in 2007 by Neeru Khosla and Murugan Pal as a not-for-profit educational organization. Teacher-generated content was made available under Creative Commons licenses so as to make it simpler, easier, and more affordable for children to access educational resources. The CK-12 Foundation's approach to supporting education in schools is by providing it as small, individual elements, rather than as large textbooks. As of 2012, some 5,000 individual elements were available in various formats such as textual descriptions, video lectures, multi-media simulations, photo galleries, practical experiments, or flashcards.
Download for Chrome
13. Epic! - Kids' Books and Videos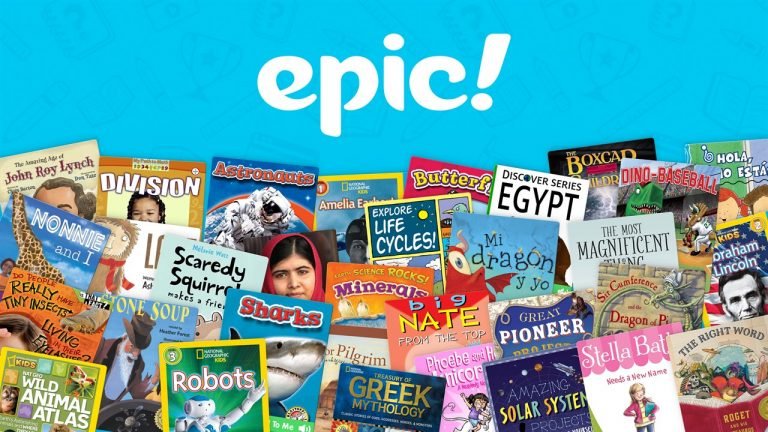 Epic!'s award-winning service includes a wide variety of high-quality books and learning videos from leading publishers like Scholastic, National Geographic, HarperCollins, Macmillan, Smithsonian and many more. With over 35,000 books and learning videos available now and many more titles added each week, Epic! has been called the "Netflix of kids' books" – it's an unlimited library your kids can take anywhere. Well-known books and series include Fancy Nancy, Flat Stanley, Warriors, Biscuit, National Geographic Kids, The Chronicles of Narnia, Batman, Goosebumps, Clifford, A Series of Unfortunate Events, Goodnight Moon, Big Nate, and many more. The Epic! library contains everything from picture books to chapter books, early readers, audiobooks, graphic novels, non-fiction titles, educational books, videos, and more. Epic! also now includes Spanish books and Chinese books.
Download on App Store
Download on Google Play
13. My Study Life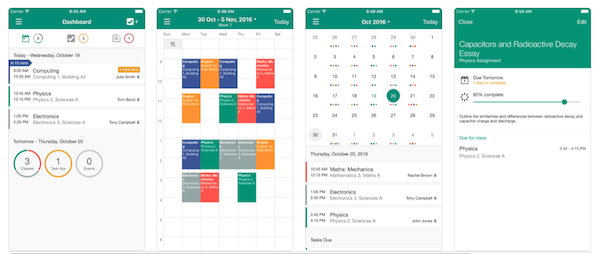 My Study Life is a cross-platform planner for students, teachers, and lecturers designed to make your study life easier to manage. My Study Life allows you to store your classes, homework, and exams in the cloud making it available on any device, wherever you are. Unlike a paper planner or school diary, My Study Life integrates all areas of your academic life - see homework due and overdue for classes, classes which conflict with your exams, and even add revision tasks for a specific exam - all in a free, easy to use application. Far from the standard calendar, My Study Life is optimized to work for school life right from the start with support for week and day rotation schedules. Add classes and view them in a beautiful, instantly identifiable, familiar week view. My Study Life seamlessly syncs data between devices, so can be used even when offline.
Download on App Store
Download on Google Play
14. Elevate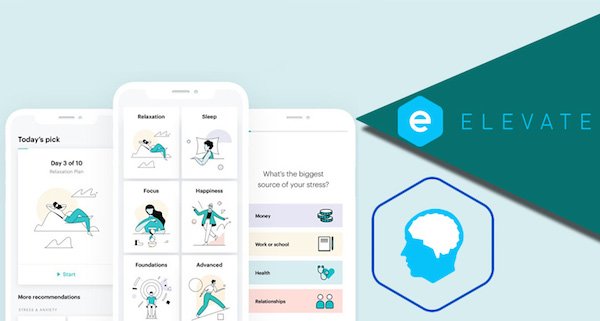 Elevate is a brain training program designed to improve attention, speaking skills, processing speed, memory, math skills, and more. Each person is provided with his or her own personalized training program that adjusts over time to maximize results. The more you train with Elevate, the more you'll improve critical cognitive skills that are designed to boost productivity, earning power, and self-confidence. Users who train at least 3 times per week have reported dramatic gains and increased confidence.
Download on App Store
Download on Google Play
15. TED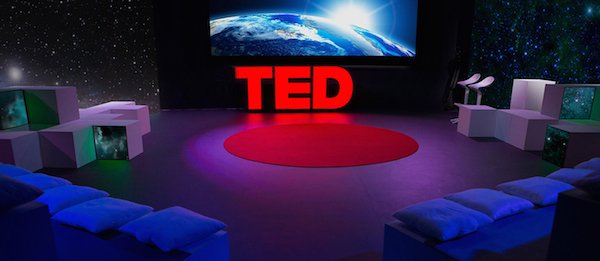 TED is a nonprofit devoted to spreading ideas, usually in the form of short, powerful talks (18 minutes or less). TED began in 1984 as a conference where Technology, Entertainment, and Design converged, and today covers almost all topics — from science to business to global issues — in more than 100 languages. Meanwhile, independently run TEDx events help share ideas in communities around the world. Feed your curiosity and expand your world with TED Talks. Explore more than 3,000 TED Talks from remarkable people, by topic and mood, from tech and science to the surprises of your own psychology.
Website: www.ted.com
16. Sekolahmu
Sekolahmu is providing home-learning classes ranging from preschool to senior high school students to college students and even teachers, lecturers, and professionals who seek more in-depth skills, trainings and learnings. Get the subject you are interested in and learning by blended-learning system that is integrated with technology. Online courses are mostly charged with certain prices and some are free.
Download on Google Play https://play.google.com/store/apps/details?id=mu.sekolah.android
17. Rumah Belajar Kemendikbud
The Education and Culture Ministry has developed an online learning service that provides learning materials and communication facilities that support interaction between communities. You can access Rumah Belajar anywhere, anytime, and with anyone for free. The platform also has key features like Kelas Maya (virtual class), Sumber Belajar (learning sources), Bank Soal (question test banks), and Laboratorium Maya (virtual laboratory) to ensure students remain interested and engaged while learning online.
https://belajar.kemdikbud.go.id/
Download on App Store https://apps.apple.com/us/app/rumah-belajar/id1511483573
Download on Google Play https://play.google.com/store/apps/details?id=id.go.kemdikbud.belajar.apprumahbelajar&hl=en_US&gl=US
READ ALSO:
https://whatsnewindonesia.com/jakarta/things-to-do-at-home-during-social-distancing-or-home-quarantine/