Laser treatment has become one of the most popular solutions to permanently remove hair. This method quickly gained recognition as it effectively and safely disrupts the growth function of hair follicles and is pain-free in comparison to alternative methods such as waxing and threading. The treatment results are also pretty long-lasting and it keeps your hair growth fairly smooth unlike with shaving or using hair removal creams.
While most people can safely undergo the treatment, there are some candidates that may not, for example, those with skin types prone to pigmentation, certain skin conditions and pregnant women. Before undergoing laser hair removal treatments, it is always best to consult a professional on whether you are a suitable candidate as well as the dos and don'ts of the procedure.
Below are four of the most recommended clinics to undergo laser hair removal in Jakarta:
1. De-Hair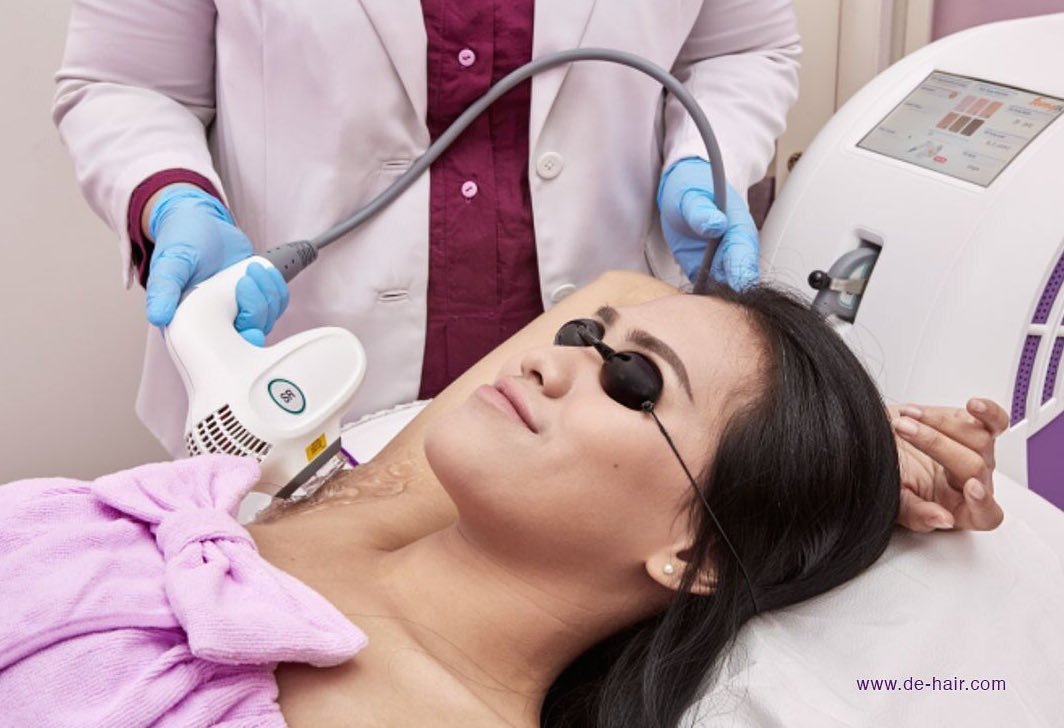 With a track record of having completed thousands of laser-based treatments safely in Jakarta, De Hair is one of the city's favorite choices all thanks to its exceptional laser hair removal results. De Hair provides services that are FDA-approved, painless, safe for all skin-types and non-invasive for both men and women. On top of being 90% long-lasting, with less than 10 treatments – depending on the skin and hair type – De Hair uses technology from the USA that is effective even for tanned skin or blonde hair. Aside from laser hair removal services, De Hair also offers whitening treatments, photo facial and rejuvenation by Venus Freeze. There are four outlets in Jakarta where you can get your treatment done: Kemang Raya, Mall of Indonesia, Gandaria City and Manyar.
To make an appointment visit: de-hair.com
2. MUSEE Platinum Tokyo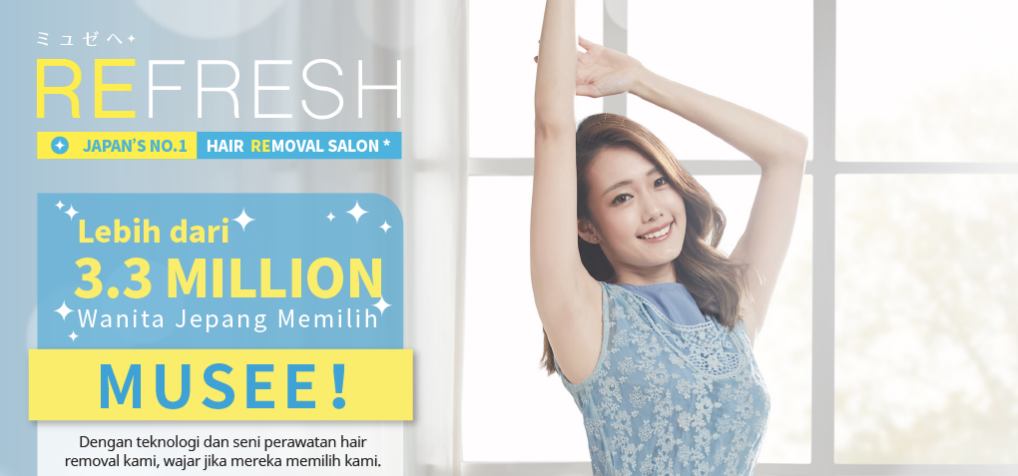 MUSEE Platinum Tokyo offers a different kind of technology derived from Japan called Flash Hair Removal. Japanese Flash Hair Removal is a new state-of-the-art, pain-free technology that is gentle to the skin. MUSEE Platinum Tokyo – the number 1 hair removal salon in Japan with about 185 outlets in the country and over 2.8 million satisfied customers – has now extended its management, technology, and services to Jakarta to provide high-quality hair removal services to women with well-trained staff at a reasonable cost. On top of excellent services, MUSEE Platinum Tokyo offers a refund on the remaining pre-paid sessions if the client is found unsatisfied with their treatments. You can find four outlets in Jakarta – NEO Soho, Central Park, FX Sudirman, and Bella Terra.
To make an appointment visit musee-id.com
3. Pure Laser Clinic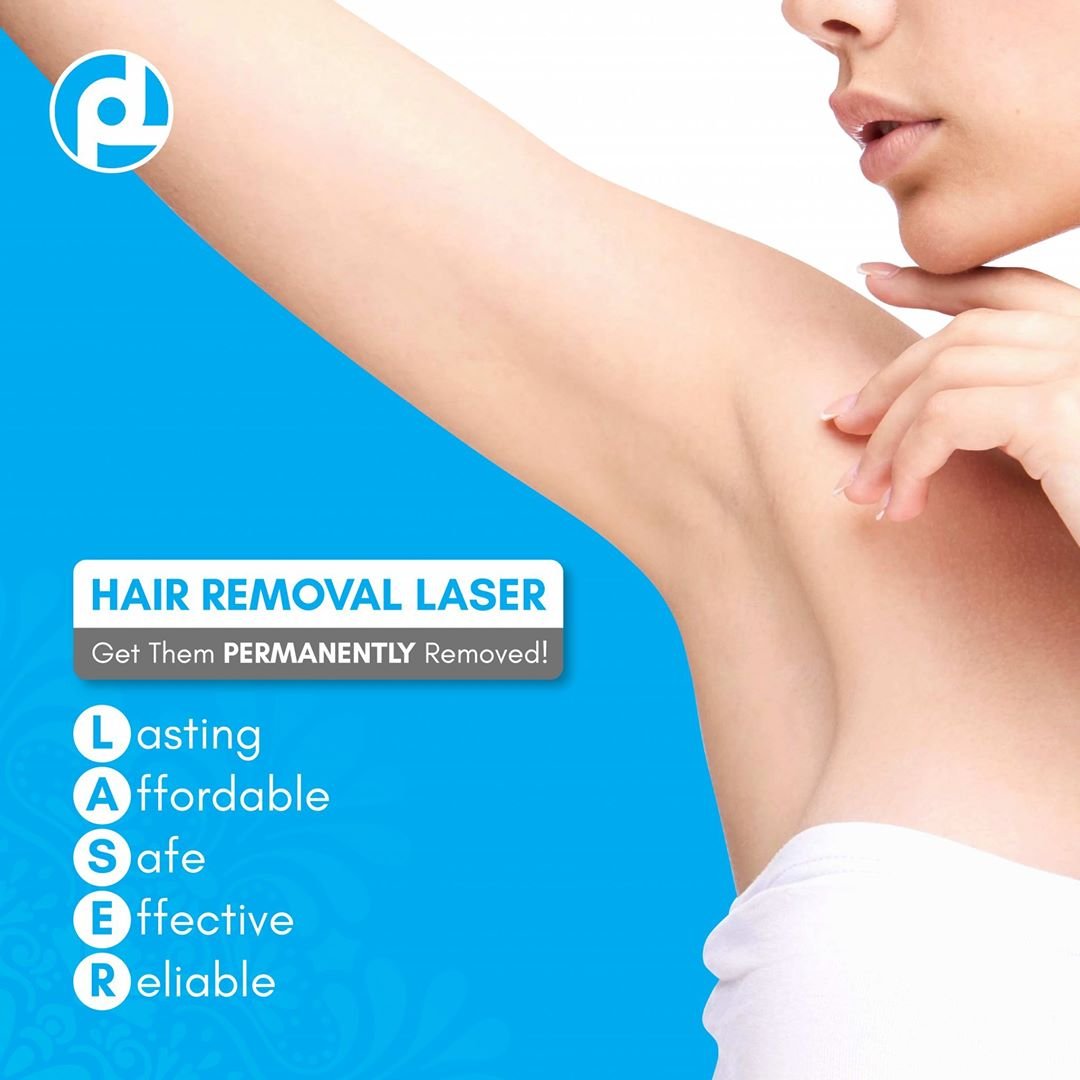 Established since 2013, Pure Laser Clinic is a popular beauty clinic brand from Singapore. With over 37 years of experience in the industry, Pure Laser Clinic is well known for its quality and effective laser-based treatments, which use high-standard, FDA-approved technology from the USA and Europe. At Pure Laser Clinic, you get to choose from two types of laser hair removal technologies: ND Yag, which is very effective for permanently removing hair growth in any parts of the body after three to eight sessions depending on the skin and hair type; and Diode, which is a new pain-free method that uses heat to effectively remove hair, even on darker skin tones. Aside from laser hair removal services, Pure Laser Clinic also offers other kinds of treatments including photo laser, face and body contouring, microlaser, scar laser treatment, anti-aging treatment and many more. Book your appointment at one of these six branches: Grand Indonesia, Gandaria City, Pacific Place, Kelapa Gading Mall, Neo Soho Mall, and Lippo Mall Puri.
To make an appointment contact: (+62 812) 8462 4262 or visit pure.co.id
4. ZAP Clinic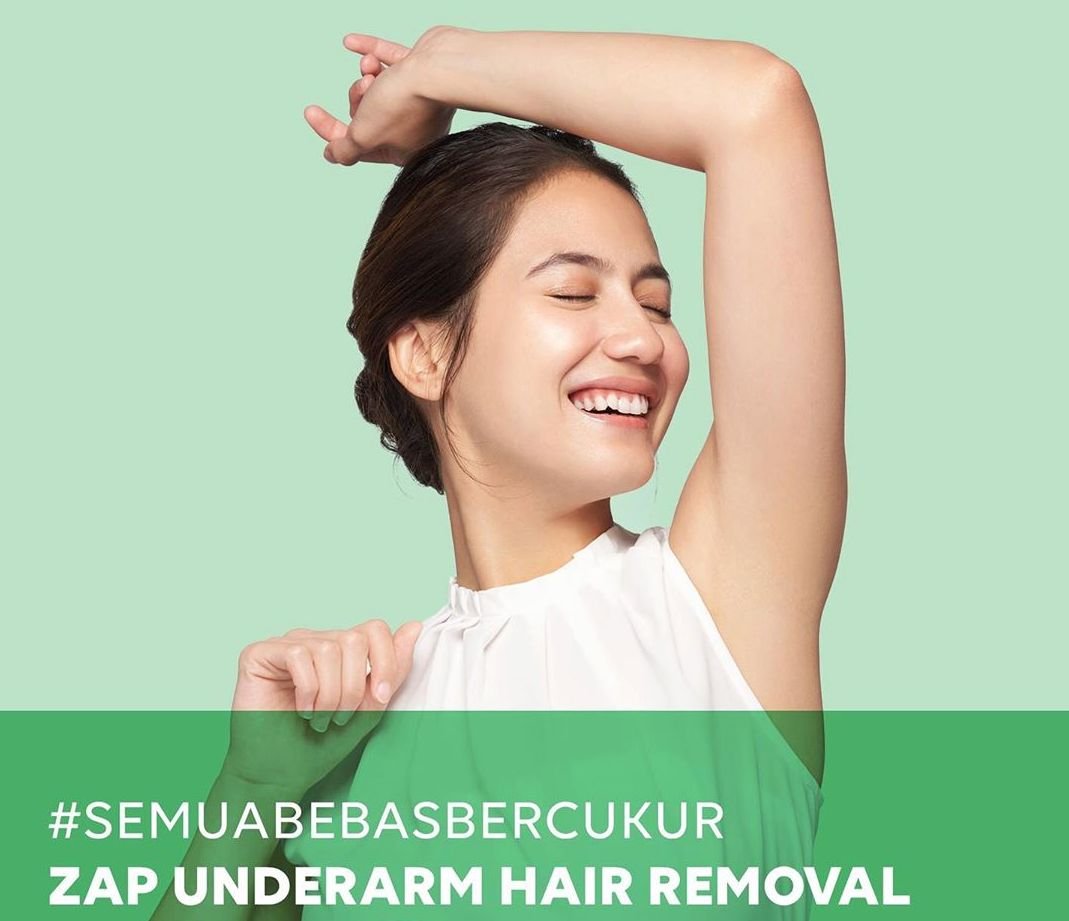 Established over a decade ago, ZAP Clinic has become one of the largest beauty clinics for women in Indonesia, with at least 16 branches in the capital itself, providing a range of laser-based treatments and other services such as platelet-rich plasma, photo facial, lifting, body rejuvenation and more. ZAP features state-of-the-art technology and highly trained professionals to undergo your treatments safely and effectively at affordable prices. Having completed about 2,000,000 procedures 'till date, ZAP is one of the city's most trusted clinics, which has won the Top Brand award of the year 2016 and 2018 under the Hair Removal Services category.
To make an appointment contact: 1500310 or (+6221) 806 26 350, or visit zapclinic.com
By: Divyha Pridhnani-Bhojwani