Some people swears by it, others can't stand the painful 'extractions' that the process entitles to. Whatever your standpoint, almost every beauty clinic or spa offers some kind of facial treatment. Here we list best facial treatments in Jakarta for almost all budget.
1. Roger's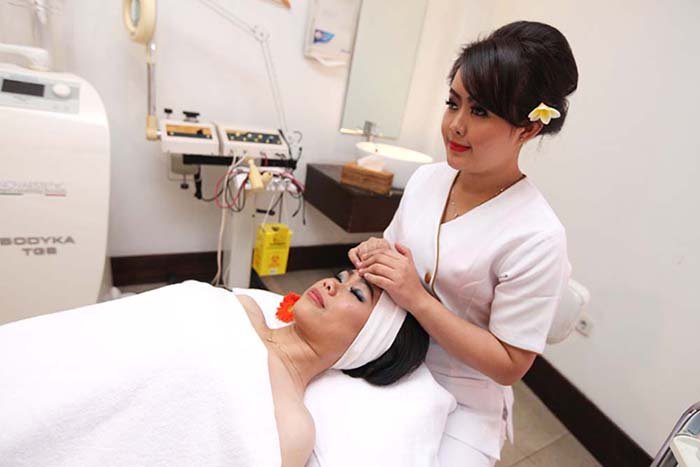 One of the most established beauty center in Jakarta. Roger's offers full service Salon, spa, and beauty clinic in 3 locations in Jakarta, and two in Bandung.
Services: Facial, microdemabration, peeling, face 'lifting'.
Price: From Rp. 410,000 – Rp. 1,650,000
Jl. Senopati no. 48-50, Kebayoran Baru Jakarta Selatan, Indonesia.
Telp. : (+62) 21 720 3992, (+62) 21 726 9025.
Jl. Gunawarman no. 59 Kebayoran Baru Jakarta Selatan, Indonesia.
Telp. : (+62) 21 725 8652. (+62) 21 725 865 53.
Jl. Wolter Monginsidi no. 21 Kebayoran Baru Jakarta Selatan, Indonesia.
Telp. : (+62) 21 727 92939, (+62) 21 727 80276
http://www.rogersalon.com
2. Tokyo Belle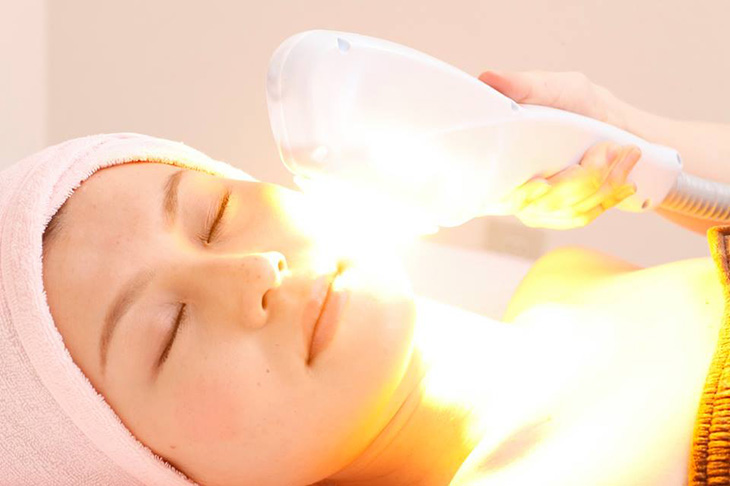 A Japanese technology beauty clinic, which means they have Japanese standard to hygiene, and use mostly Japanese-made equipments.
Services include: Hikari Photo Facial (facial+IPL), IPL Hair removal, Eyelash extension, slimming.
Price: Rp. 400,000 (Manicure Facial), Rp. 700,000 (Hikari Facial)
Jl. Panglima Polim Raya No. 86, South Jakarta, DKI Jakarta | (021) 29043866
Mon – Sun: 8:00am – 6:00pm
Pacific Place, (021) 57973229 | Mon – Sun: 10:00am – 9:00pm
Kemang Village, (021) 29528383 | Mon – Sun: 10:00am – 9:00pm
http://www.tokyo-belle.com/en
Facebook: tokyobelleindonesia
3. Dermaster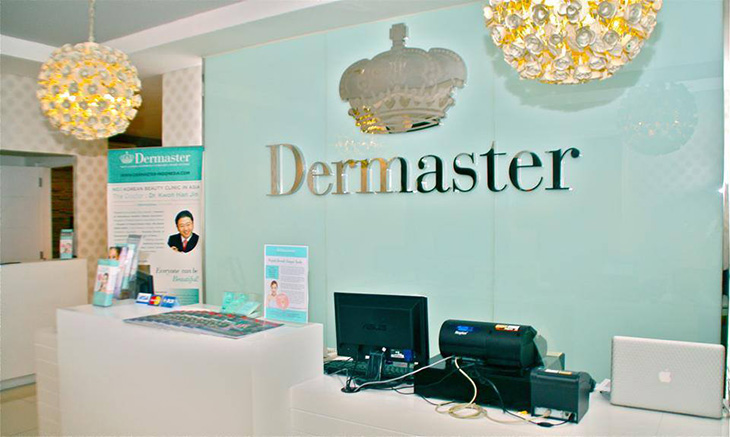 A networked beauty clinic from South Korea, that has branches in 12 countries, including in Indonesia. Dermaster has not only beauticians, but also in house dermatologists. Services include: thread lift (tarik benang), Botox, Korean peeling, slimming, laser, etc.
Price: Starts from Rp. 350,000 (regular facial), Rp. 460,000 (peeling), Rp. 860,000 (Korean peeling, most favourite)
World Trade Center (WTC) Building, | Phone: +6221 295 226 24 / +6221 295 224 83
Jalan Karang Anyar Raya No. 92 E , Mangga Besar, Jakarta Pusat | Phone : +6221 612 4018
Pinang Emas 1 UT Kav 37, Pondok Indah, Jakarta Selatan | Phone : +6221 7590 5409 / +6221 7590 5429
Jln Elang laut boulevard, blok D no 42, Pantai Indah Kapuk | Phone : +6221 298 66 571
Ruko Garden Shopping Arcade Blok B no 8 AE, Central Park Phone : +6221 292 09 007 / +6221 292 09 008 / +6221 292 09 009
Gedung Piccadilly , Jl. Kemang Raya Selatan No.99, Jakarta Selatan | Phone: +6221 7179 0793 / +6221 7179 0991
Ruko Mall Of Indonesia Blok A No.9, Jl. Boulevard Barat Raya, Kelapa Gading | +6221 4586 9870 / 69 / 35 / 36
Hours: 11am-7pm, Monday to Saturday
http://dermaster-indonesia.com/
Facebook: dermaster.indonesia
4. Eva Mulia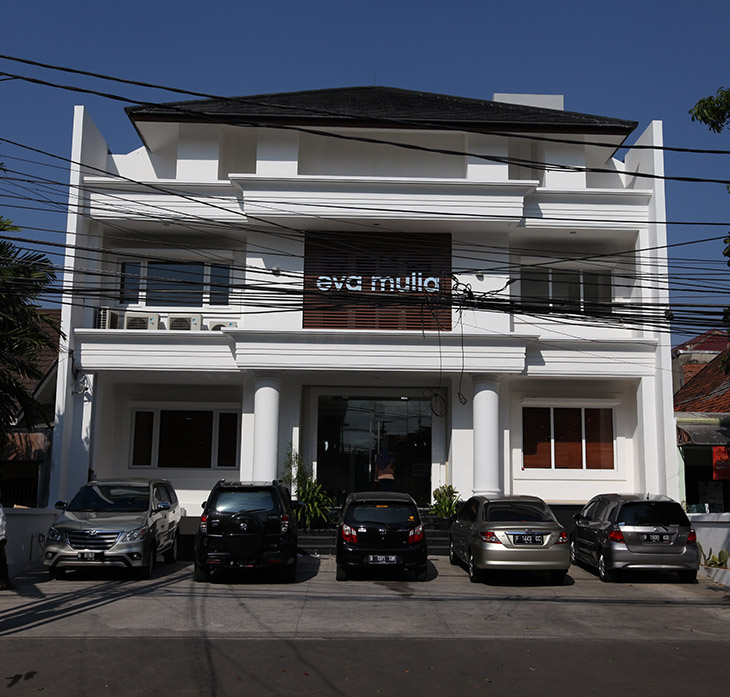 Another popular facial clinic, that offers good service with affordable price range.
Service: facial, acne treatment, laser treatment, etc. Note: in most Eva Mulia clinics, for facials you will be treated in one single room with other 'patients', not in one private room, hence the low price. But many thinks that the service and quality is at par with other similar, more expensive clinics.
Price range: Rp. 65,000 (facial only), Rp. 105,000 (Peeling, facial, massage, masker)
Jl. Dr. Muwardi Raya No.19 Grogol Jakarta Barat 11450 | Telp : 5660246 – 5684251
Jl. Bintaro Utama AP 47 Sektor 3, Tangerang Selatan, Banten 15221 | Telp : 7364999 – 73882460
Jl. Gandaria I No.53 Kebayoran Baru, Jakarta Selatan 12130 | Telp : 7395314 – 7203453
Jl. Boulevard Raya Blok FY 1 No.19, Kelapa Gading Permai, Jakarta Utara 14240 | Telp : 4532112
Jl. Tebet Barat Dalam Raya No. 89, Jakarta Selatan 12816 | Telp : 8282223
http://evamulia.id
5. Dr. Med. Kun Jayanata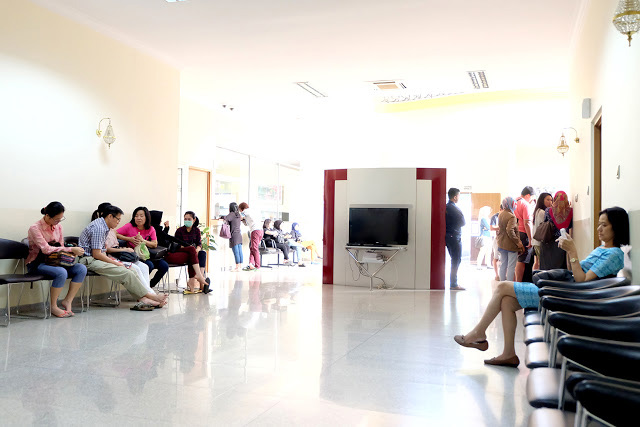 photo credit: www.colored-canvas.com
A dermatologist that offers skin consultation, laser, botox, and facial, popular for his quality yet affordable services. Please be warned that the queue can be so horrendous that people would come early in the morning (7am) to get treated in the afternoon.
Price range: Starting from Rp. 200,000 (facial with beautician)
Address: Jl hang lekir terusan 1 blok A1, South Jakarta
Hours: Monday-Saturday, by appointment.
Phone: 021-72787518, 72787519
6. ZAP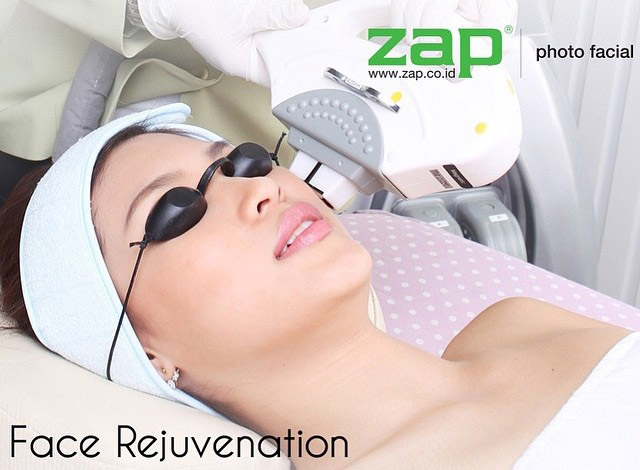 A clinic popular for their IPL laser hair removal therapy, but also offers other services including photo facial treatment that is far less painful than regular facial. Other services: chemical peeling, oxy infusion, Platelet rich plasma (PRP) treatment, skin brightening.
Price: Starting from Rp. 250,000 (chemical peeling) upwards to Rp. 2,000,000 for PRP.
Facebook: zapcoid
Locations: spread in 9 locations in Jakarta, Click http://zapclinic.com/lokasi-outlet-zap
Hotline: 021-1500310
7. Dr. Olivia Ong Clinic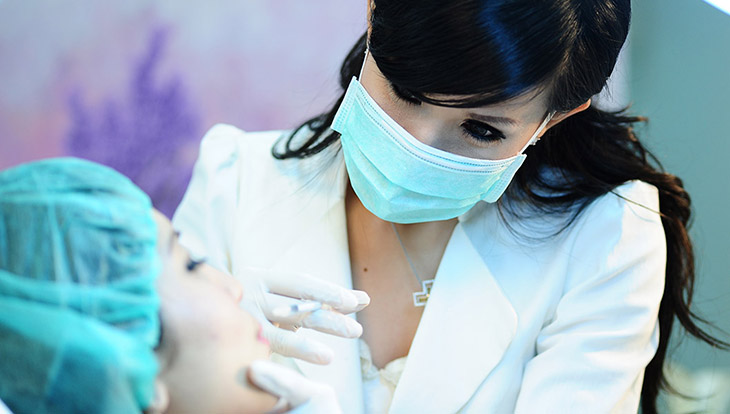 Dr. Olivia is an aesthetician & anti-aging specialist, popular among Jakarta socialites. Her private clinic in Jl. Gunawarman Jakarta offers peeling & skincare, Botox, Fillers, Anti-oxidan infusion, slimming program.
Price: depends on treatment. Facial peeling: Rp. 750,000. (All new patients must first  consult with the doctor, per appointment: Rp. 300,000)
Hours: Monday-Friday, 10am-4pm, Saturday 9am-1pm
http://www.droliviaong.com
Address: Jalan Gunawarman No. 11, Kebayoran Baru, South Jakarta
Phone:021-72793150 / 021-72793151
8. H Clinic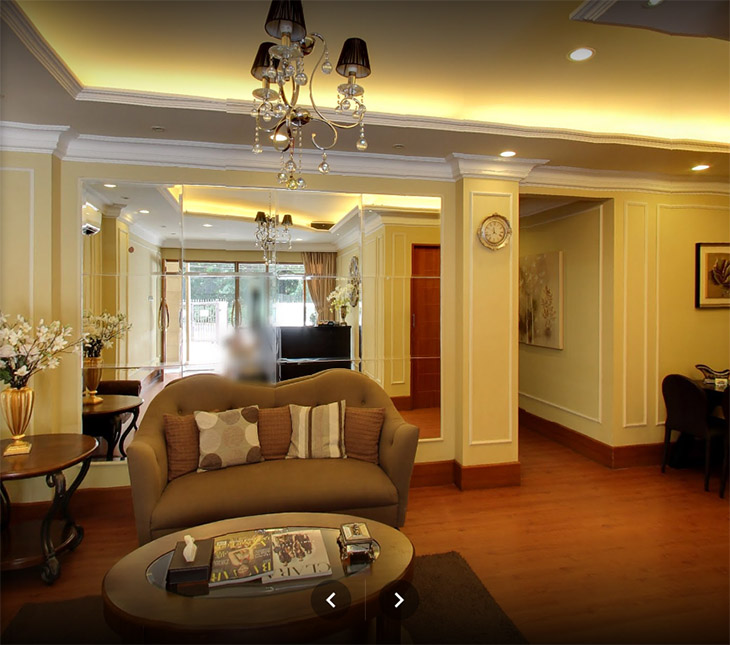 A beauty clinic that offers the most range of treatments both for men and women of all ages. Their services include PRP (platet rich plasma), facials, botox & filler, whitening/vitamin injection, laser, plastic surgery, to stem cell treatment!
Price: Rp. 195,000 (basic), Rp. 395,000 ( whitening facial), Rp. 395,000 (facial), Peeling (500,000-900,000)
Jl. Hang Lekir No.15, RT.9/RW.6, Gunung, Kby. Baru, Kota Jakarta Selatan
Phone: (021) 7228525
http://hclinic.asia/
Hours: Monday-Sunday, 9am-5pm
9. ERHA Dermatology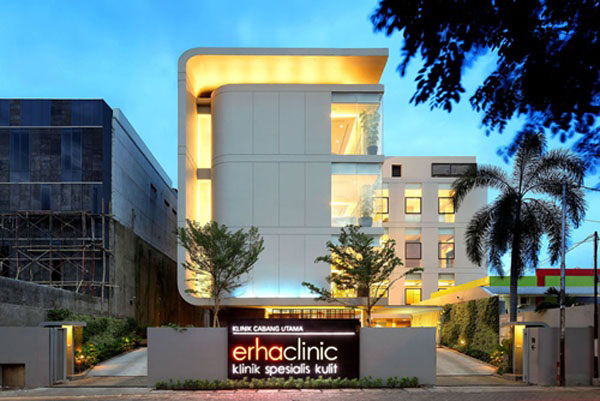 Established in 1999, ERHA has quickly grown into the biggest dermatology clinic in Indonesia. You will see 4 different brands by them: ERHA Skin, ERHA Dermacenter, ERHA Clinic, and ERHA Aphotecary, although all of them basically offer the same services, except for the ERHA Dermacenter and ERHA Clinic that have the most services & equipment.  They offer a wide range of skin and also hair treatments for all ages, including children and babies.
Services: ERHA offers a wide range of treatments, for skin and hair.
Price: Basic facial: IDR 295,000, Signature facial (less painful): IDR 395,000
For full list of clinics: visit https://www.erha.co.id/
10. MyClickHouse.com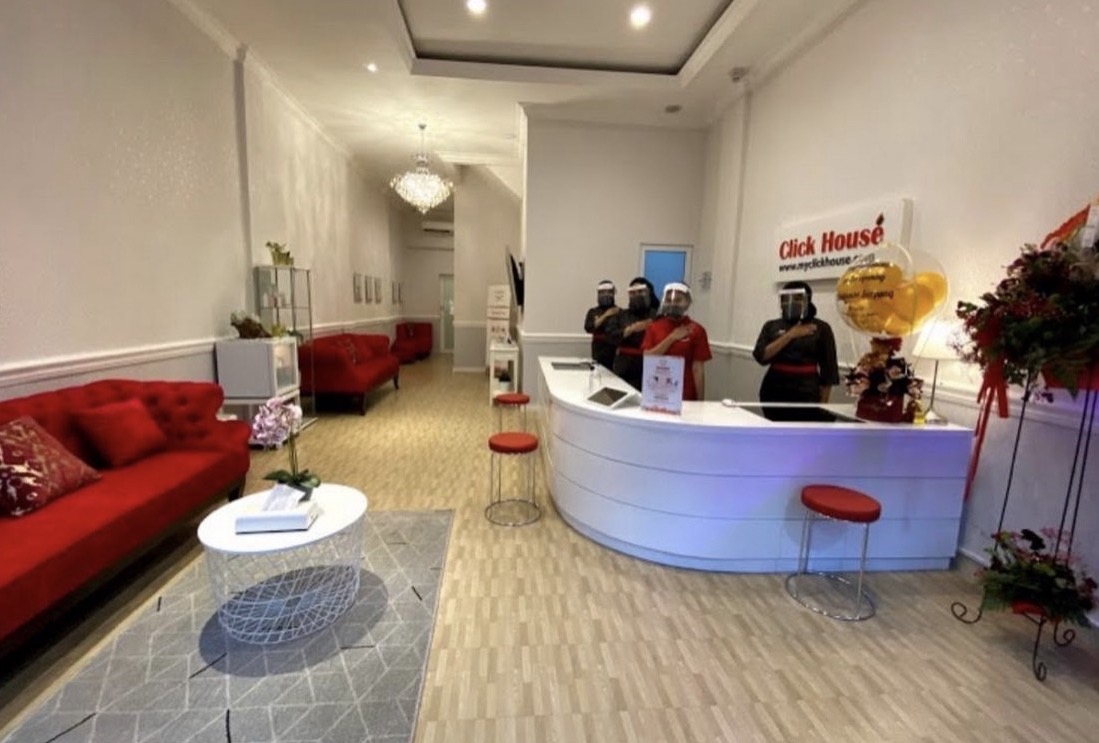 Services: Instant Skin Rejuvenation, face tightening, micro-demabration, permanent hair removal, scar removal, Acne removal & injection, etc.
Price: Starting from Rp. 400,000 for full face skin tightening.
Jl. Melawai Raya 27G, Jakarta Selatan Phone: 021 91111575
Jl. Cipinang Baru Raya No.25, Rawamangun, Jakarta Timur
Phone: 0817 9912 999/021 98 5000 90
Line ID: @myclickhouse
WhatsApp: 08777 533 5000
http://myclickhouse.com/pricelist.php
https://www.facebook.com/myclickhouse
11. Ultimo Aesthetic & Dental Center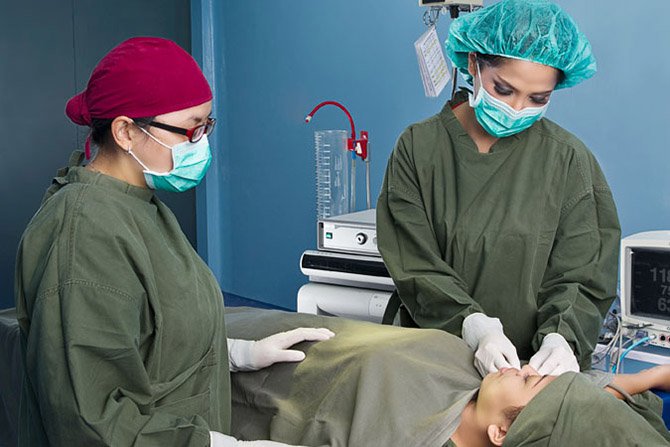 Ultimo Aesthetic & Dental Center is a one-stop beauty solution clinic with services range from beauty treatments, dermatology treatment, aesthetic surgery and dental treatments, supported by the latest medical technology, experienced beauticians and doctors, safe medicine, high quality product, and comfortable clinic facility.
Service: full facial, PRP treatment, chemical peeling, micro-dermabration, stretchmark management, filler injection, etc.
Price: starting  from Rp. 1,480,000  for full facial.
Jakarta Plaza Asia Lantai 18, Jl. Jend Sudirman Kav 59, Jakarta Pusat
Tel: +62 (21) 51400333
http://ultimoclinic.com
12. Ovela Aesthetic Clinic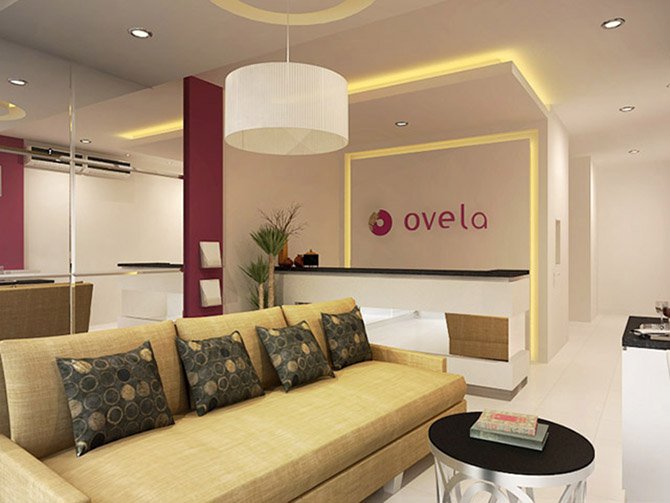 Services: Facial, dermapen, alma laser, PRP (Platelet-rich Plasma), crystal calming facial, botox, microdermabrasion, chemical peeling, IPL hair removal.
Price: Starts from Rp. 199,000 for basic facial, Rp. 400,000 for chemical peeling.
Royal Palace Blok B-34 JL. Prof. Dr. Soepomo SH No. 178A Tebet, South Jakarta
Phone: 021 8314473 / 021 83783019
[email protected]
http://www.ovela-clinic.com/
Facebook: facebook.com/ovelaclinic
13. House of Skinovation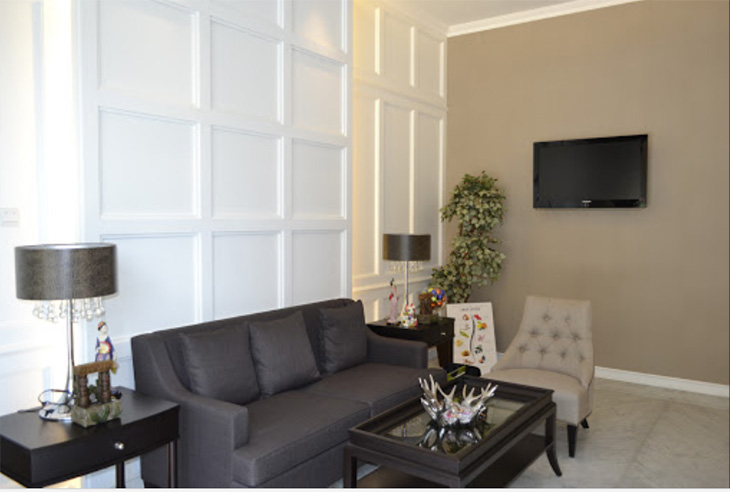 Skinovation offers a personalized and holistic dermatology treatment for all skin problems by its seasoned expert Juliana Yu, MD.H, NH.
Service: facial ginseng/herbal treatment, skin-shaping, herbal peeling, oxy-hydro treatment
Price: Starting  from 650,000 for facial treatment to 1,800,000 for oxy-hydro.
Thamrin Residence Office Park Blok A no. 10 Jl. Kebon Kacang Raya Central Jakarta, Indonesia
Email: [email protected]
Phone: +62-21-29937500
http://skinovation.co.id/
Hours: Mon – Sat, 10am – 6.30pm