The spookiest day is slowly approaching and we feel that we need some good tricks and treats to celebrate it. Here are some of the places where you can indulge an array of gross-looking tempting food and drinks to make your Halloween Day more festive and eerie-sistible.
Hotel
Hotel Indonesia Kempinski Jakarta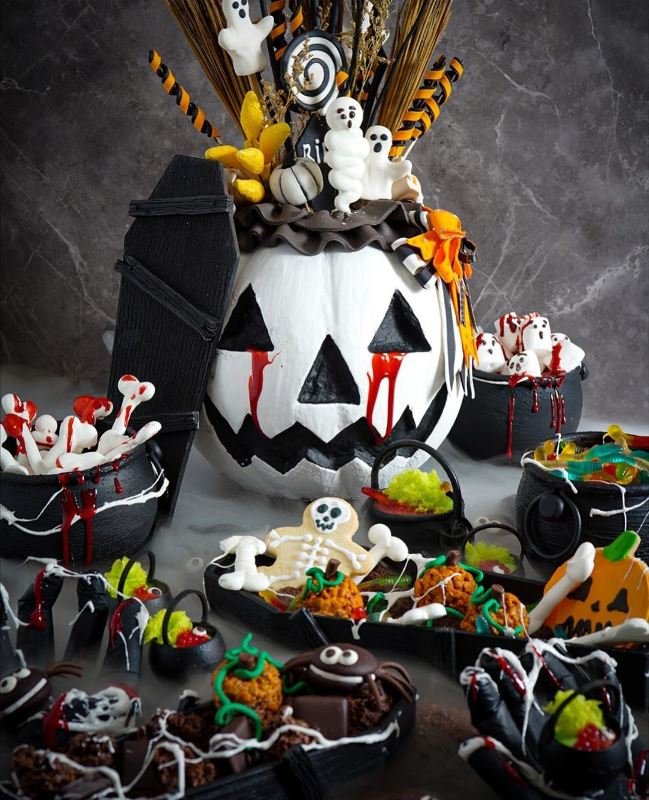 Halloween is sneaking towards us early this weekend. Instead of going trick-or-treating, why not join Hotel Indonesia Kempinski Jakarta and celebrate this Halloween with a weekend staycation along with a hauntingly scrumptious buffet and spooky desserts? Featuring face painting and Halloween kids' activities for some mystical fun.
Keep the spooktacular Halloween going with a die-ning experience at Paulaner and have a boo-tiful weekend together with the whole family.
Jl. M.H. Thamrin No.1, Jakarta 10310, Indonesia
Phone: +62212358 3898
Park Hyatt Jakarta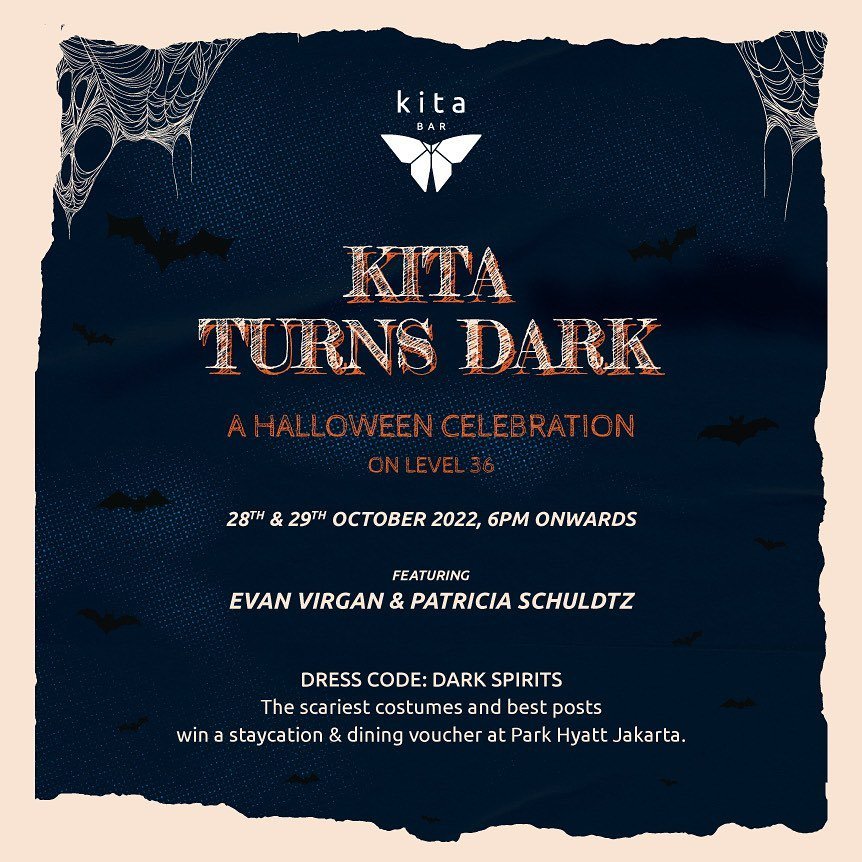 You are invited to a ghoulishly glamorous celebration of fright at KITA Bar. Wander and fun on October 28th and 29th at the top level of Park Hyatt Jakarta, featuring Guest DJs Evan Virgan & Patricia Schuldtz.
Dress up and beat the crowd to win a staycation at Park Hyatt Jakarta and share your spooky experience by tagging us to win a dining voucher for the Dining Room. Four winners will be crowned on the two days.
Reservation:
Phone : 021 31190333
WhatsApp: 0858 2468 6263
Jalan Kebon Sirih 17-19, Jakarta, Indonesia, 10340
Phone: +6221 31190333
Pullman Jakarta Indonesia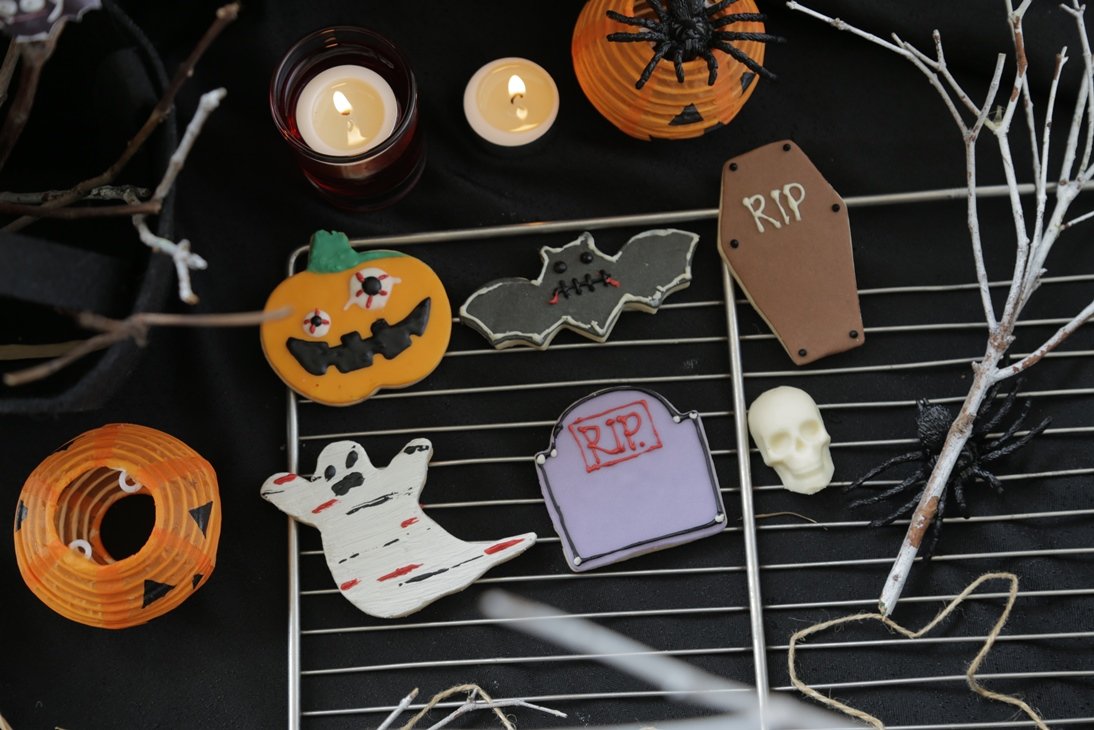 Join Sana Sini Restaurant in celebrating the spookiest time of the year on 30th October 2022, from 12 - 3 PM with IDR 520,000++ per person and IDR 910,000++ per person for those looking for some elevated dining experience with free flow beer, wine and sparkling wine. 
Enjoy a sumptuous food spread with more than 50 selections of delectable dishes from around the world. Take a chance by trying a special Halloween dessert selection that features assorted spooky cookies, freshly baked brain-sculpture cake, and many more.
For more information and reservation: 
Pullman Jakarta Indonesia
Phone: +62 21 3192 1111
WhatsApp:  +62 815 1588 2360 
Instagram: @pullmanjakartaindo
Email: [email protected]
Jl. M.H. Thamrin 59, Jakarta 10350
Phone: +62 21 3192 1111
 
Sheraton Grand Jakarta Gandaria City Hotel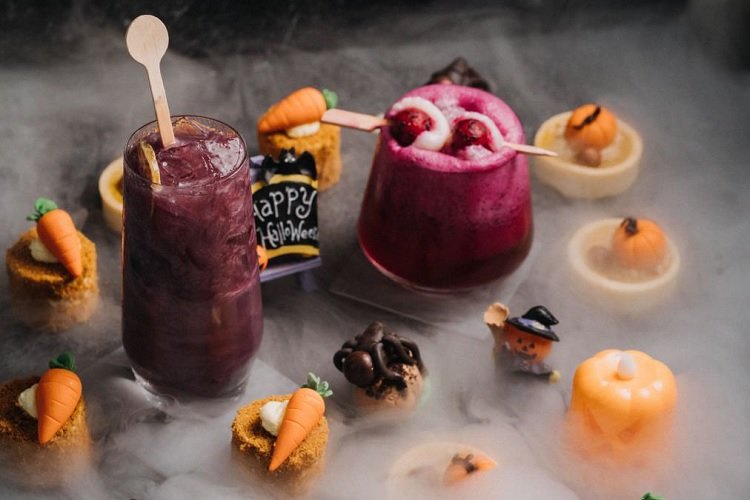 It's time for trick and treat! Sheraton Grand Jakarta Gandaria City Hotel's culinary experts have designed a diverse assortment of  Halloween-themed festivities that will make the guests' Halloween all-treats, no trick.  
Guests are encourage to wear their best Halloween costume and join for deliciously creepy Halloween celebration 'Fang-tastic Halloween Feast' at Anigré Restaurant. Savor in a wide range of local and international  cuisine as well as Halloween-themed desserts. This Halloween dining offer is available on the 28th and 29th of October 2022 for a price of IDR 555,000++ per person during lunch and dinner service. Guests can save more with pay 1 for 2 offer with the official bank partners. For those  looking for delightful sip, The Lobby Lounge offers frighteningly delicious Halloween drinks, including mocktails and cocktails, starting at IDR 68,000++.  
For further information and reservation, please contact at +6221 8063 0888, WhatsApp at  +62811 1095 983 or visit www.anigre.id.
Jl. Sultan Iskandar Muda, Jakarta 12240, Indonesia
Phone: +6221 8063 0888, +62811 1095 983
The Ritz-Carlton Jakarta, Pacific Place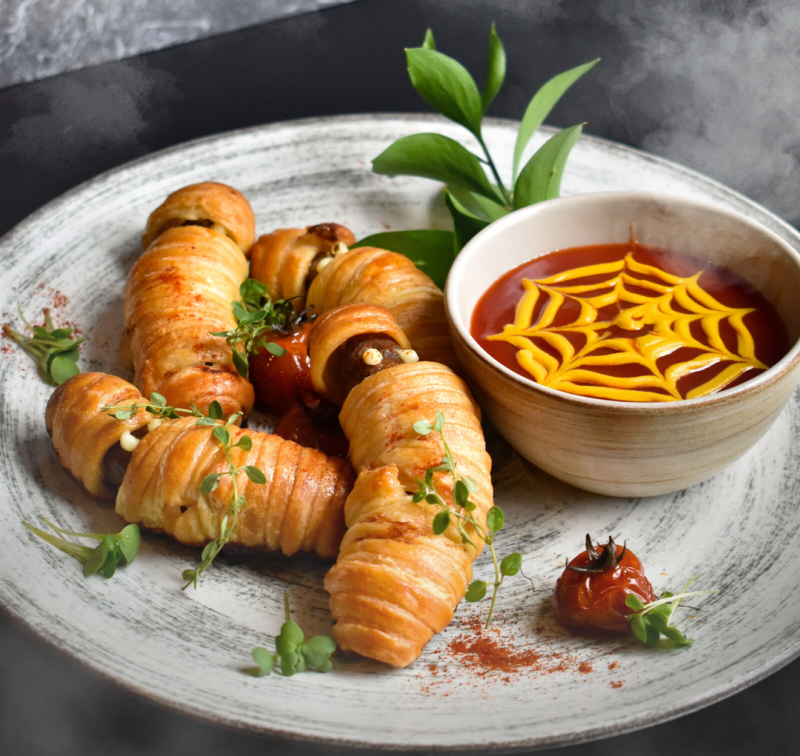 Trick or treat! PA.SO.LA Restaurant & Lounge at The Ritz-Carlton Jakarta, Pacific Place presents "Halloween Buffet Brunch" on 30 October 2022. As part of the celebration, the restaurant will offer a special Halloween-themed buffet and fun activities for kids.
Guests may enjoy an extensive array of tantalizing delights, such as Spooky Devilled Eggs, Spaghetti Tomato Cheese Sauce Eyeballs, Devil Salmon Wallington, Spooky Marshmallow Cheesecake, and many more. In addition to the dining experience, guests will also receive special Halloween-themed drinks upon their arrival.
A weekend brunch at PA.SO.LA Restaurant brings kids a fun adventure, making the restaurant a popular place for Sunday brunch in Jakarta. A fun art & craft activity will keep children entertained during this Halloween Buffet Brunch. 
The "Halloween Buffet Brunch" is available only on Sunday, 30 October 2022, starting at IDR 588,000++ per person including non-alcoholic beverages, IDR 948,000++ per person including alcoholic beverages, and at IDR 208,000++ for children (6-12 years old).
Sudirman Central Business District (SCBD)
Jl. Jend. Sudirman Kav. 52 – 53, Jakarta 12190
Phone: (+6221) 2550 1993
 
HARRIS Vertu Harmoni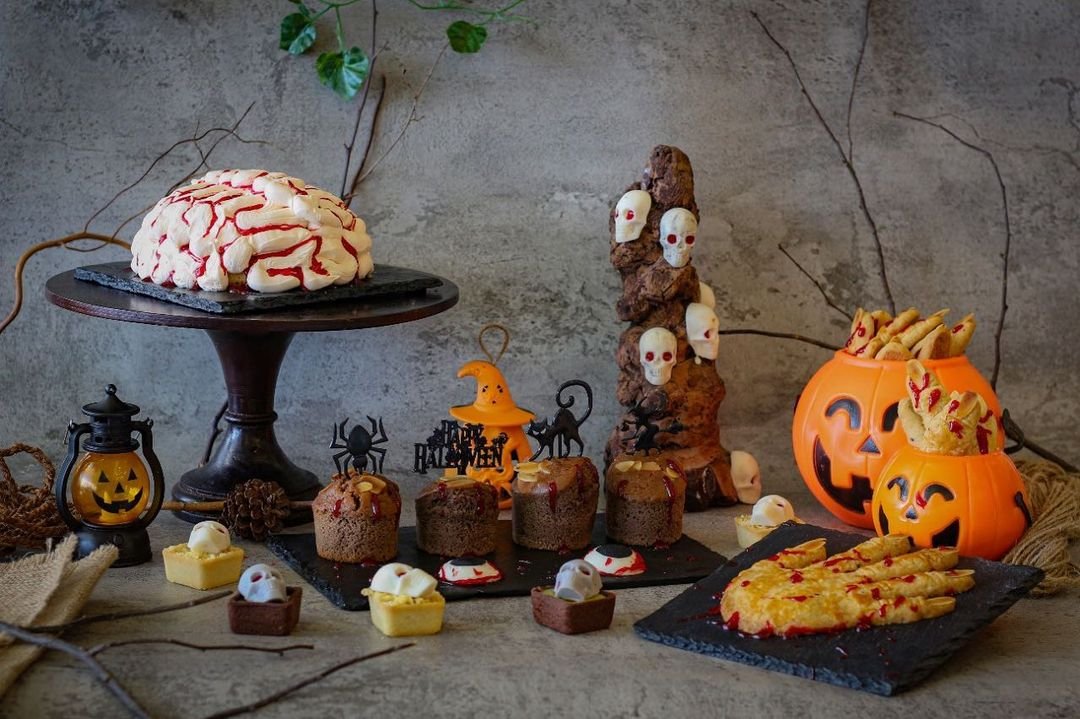 Eat, drink and be scary!
Spend this spooky season with Vertu's Halloween Buffet Dinner on 31st October.
Remember that the taste is just as important as the experience. Come dine during the special Halloween Buffet Dinner with a rate of IDR 358.000nett/pax.
Get 50% off with our credit card partner!
Jl. Hayam Wuruk No. 6, Central Jakarta, 10120 Indonesia 
Phone: +62 21 2203 6000
Restaurant
Botanica Dining Jakarta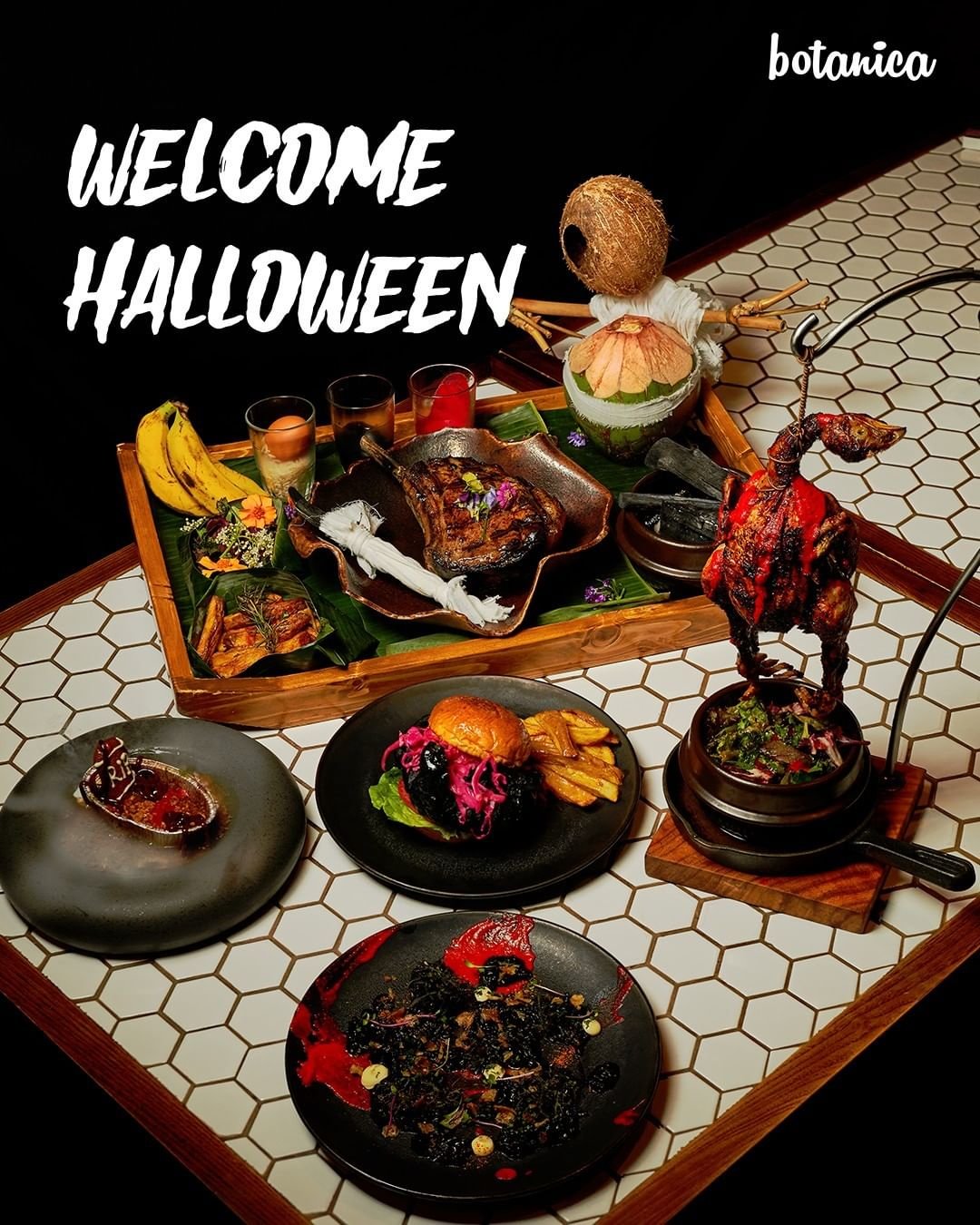 What's up, creepy man! Come to the dark side, Botanica Dining Jakarta has a spooky dinner for you
Enjoy the Halloween Special Menu:
- Sesajen dry aged tomahawk
- Hanged suicide spiced roasted chicken
- Black risotto squid cemetery
- Spider burger
- Chocolate grave
It's not a trick! The spookylicious treats are ready to haunt your palate.
ASHTA District 8, Ground Level
Jl. Jenderal Sudirman Kav. 52 - 53, SCBD, Kebayoran Baru, Jakarta Selatan
Phone: +6282113112220
 
CASPAR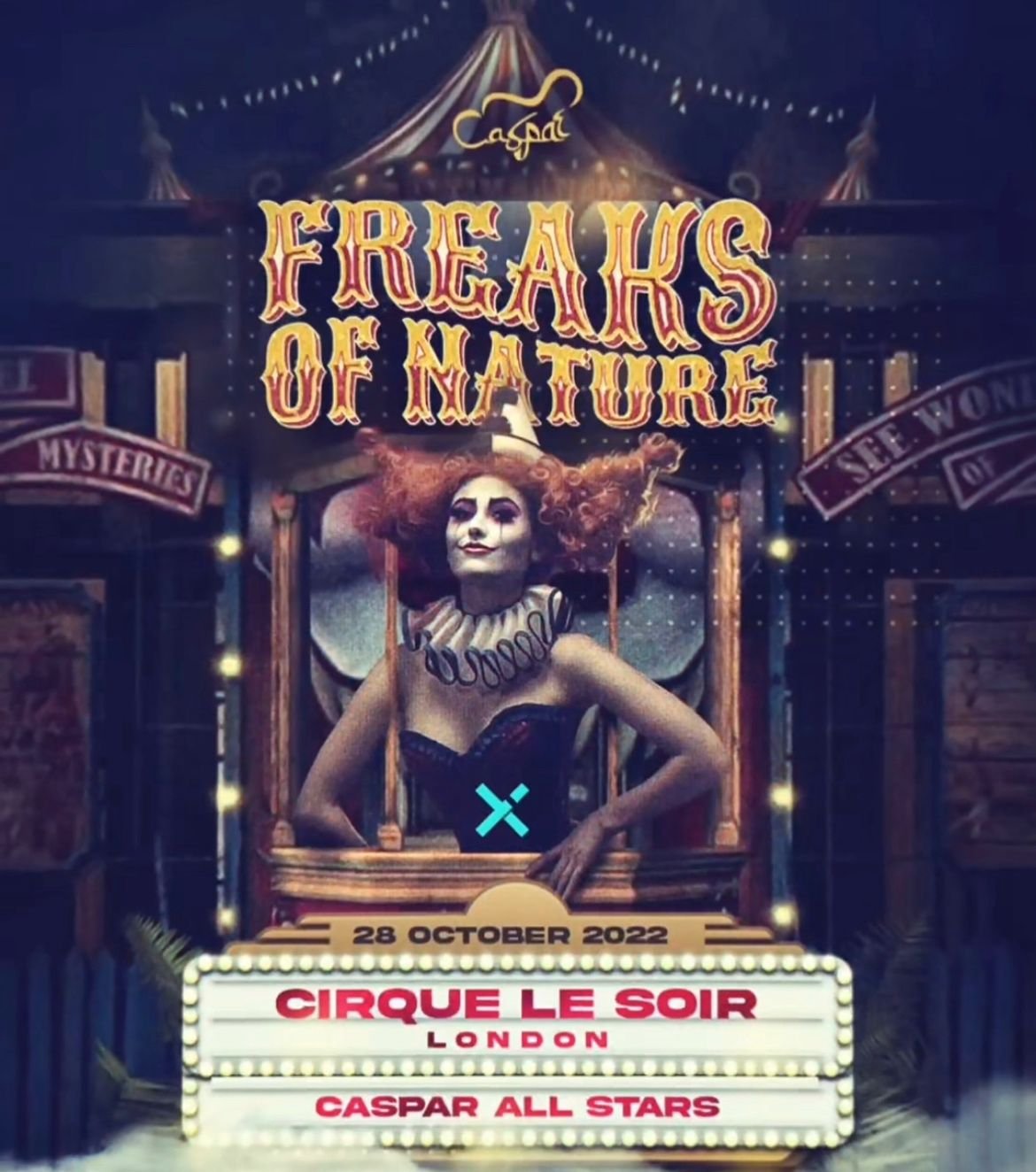 It's getting real! Coming up this 28-29 October, expect extravagant performers contained in a burlesque atmosphere Cirque Le Soir will bring you the freakiest Halloween you've never experienced before at CASPAR! Put on your best dress, CASPAR ensures you the wildest ride and party like no other.
Sudirman Suites Apartment
Jl. Jendral Sudirman Kav. 36, Central Jakarta, Indonesia
Phone: +62 822 178 178 80
Chāo Cháo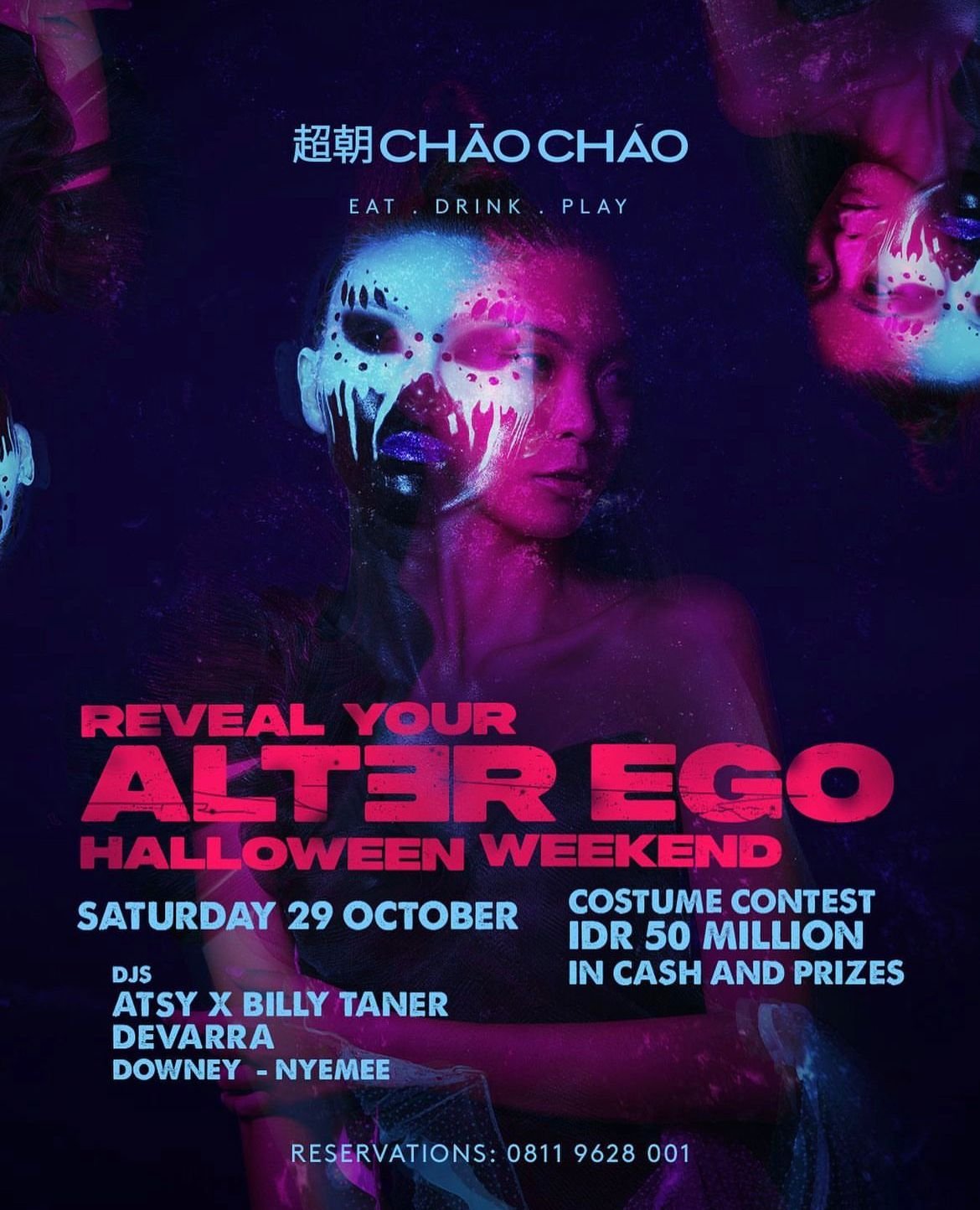 ALTER EGO this Halloween at Chāo Cháo, over 3 days of HALLOWEEN WEEKEND mayhem. 
Saturday's highlight COSTUME CONTEST rewards Best Costume, Scariest Costume & Best Group Costume with IDR 50 million in cash and prizes, up for grabs for the winners. 
Reservations: 0811 9628 001
25th & 26th floor, Alila SCBD
Lot 11 Jl. Jend Sudirman, Jakarta
Phone: +628119628001
 
El Asador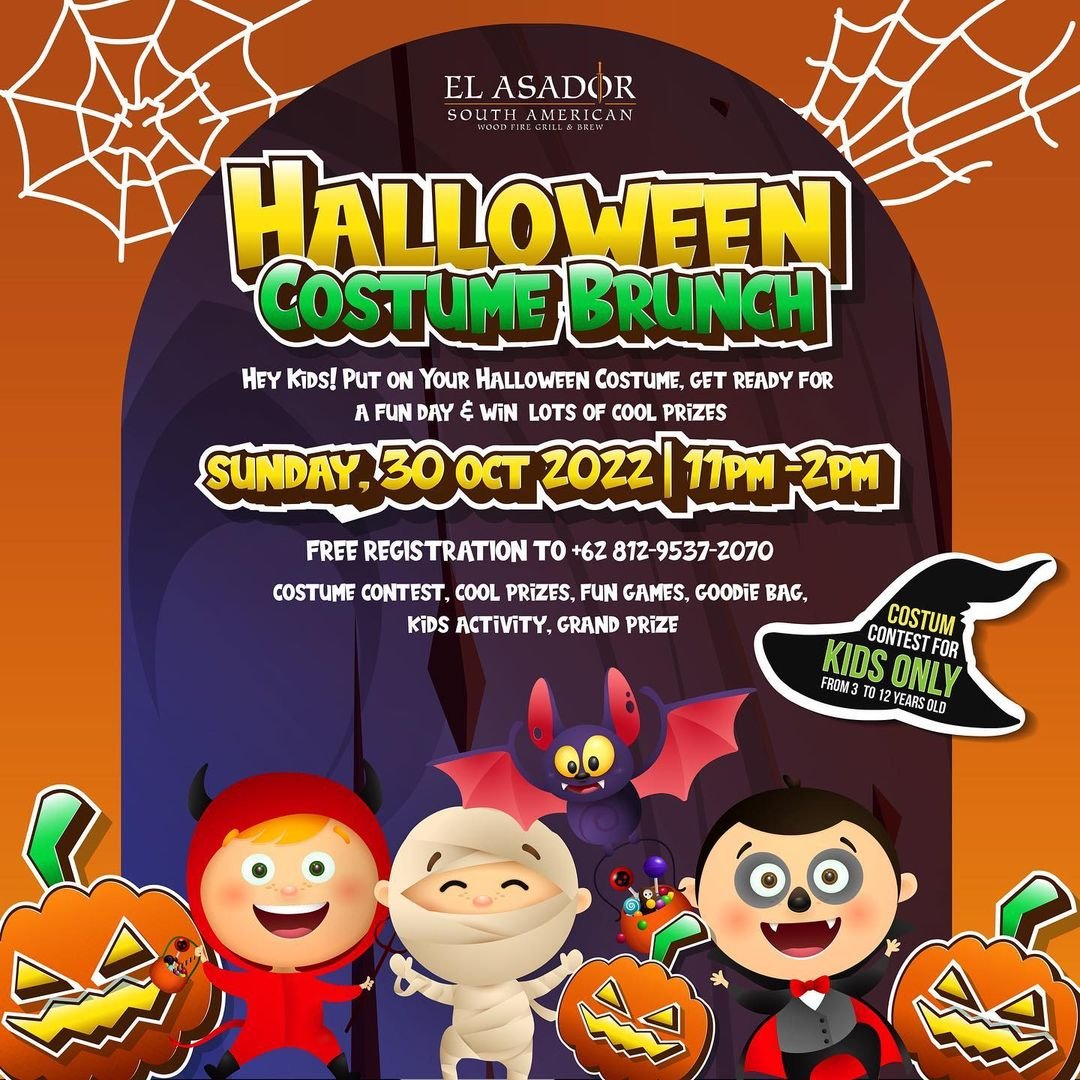 El Asador is with Halloween Costume Brunch on Sunday, October 30th 2022! Put on your Halloween costume, get ready for a fun day & win lots of cool prizes! Register for FREE to the team at 081295372070
Kemang Point Building Ground Floor 
Jl. Kemang Raya No. 3 Bangka Mampang, Jakarta 17230
Phone: +6281295372070
PAUL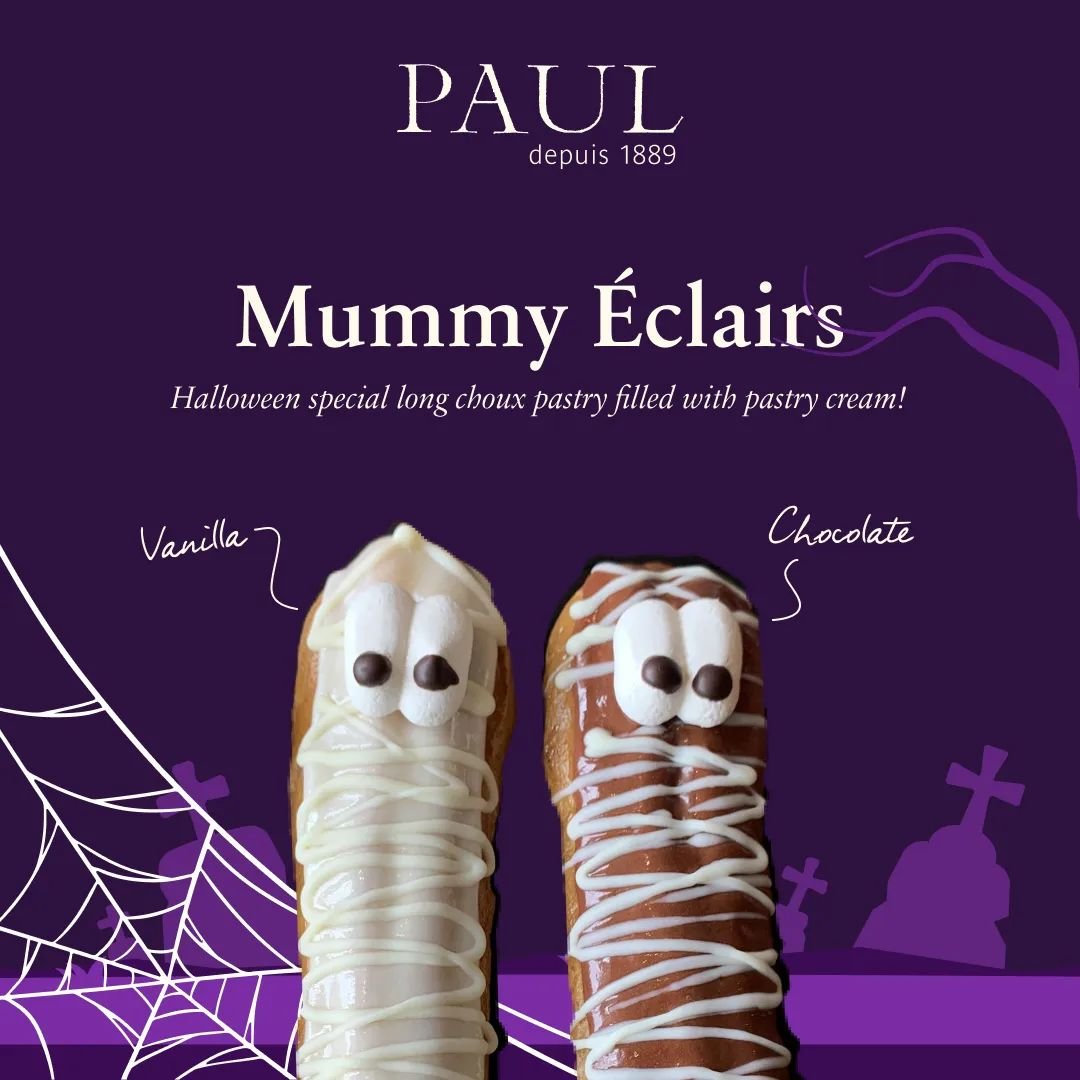 Beware the creatures of the night, at Halloween they growl and bite! Color up your spook-tacular Halloween with PAUL's Mummy Madeleine and Mummy Eclairs. Get these limited edition Halloween treats from PAUL Indonesia outlets.
*Multiple outlets
Instagram: @paulindonesiaofficial
Krispy Kreme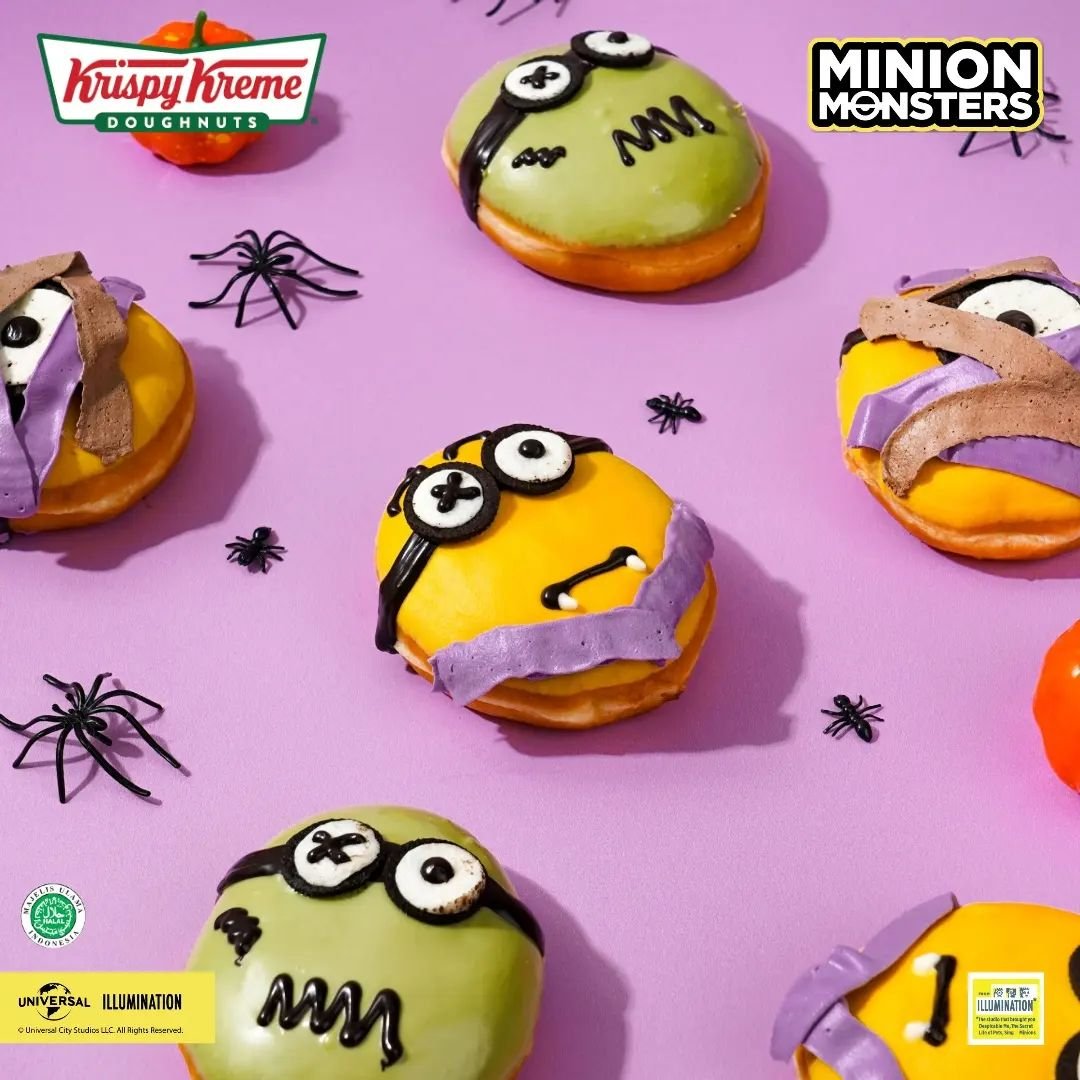 SPOOKTOBER IS HERE. And the Minions, they changed... into Monsters.
Catch Frankenstein Bob, Mummy Stuart, and Dracula Dave in all Krispy Kreme stores.
- Doughnut Green Monsta: doughnut with custard filling with topping avocado icing and mini Oreo
- Doughnut Purple Monsta: doughnut with dark chocolate filling with banana icing and cream and Oreo biscuit
- Doughnut Minions: doughnut with custard filling with topping banana icing and mini Oreo
Eat them before they haunt you!
*Multiple outlets
Instagram: @krispykremeid
 
Sudestada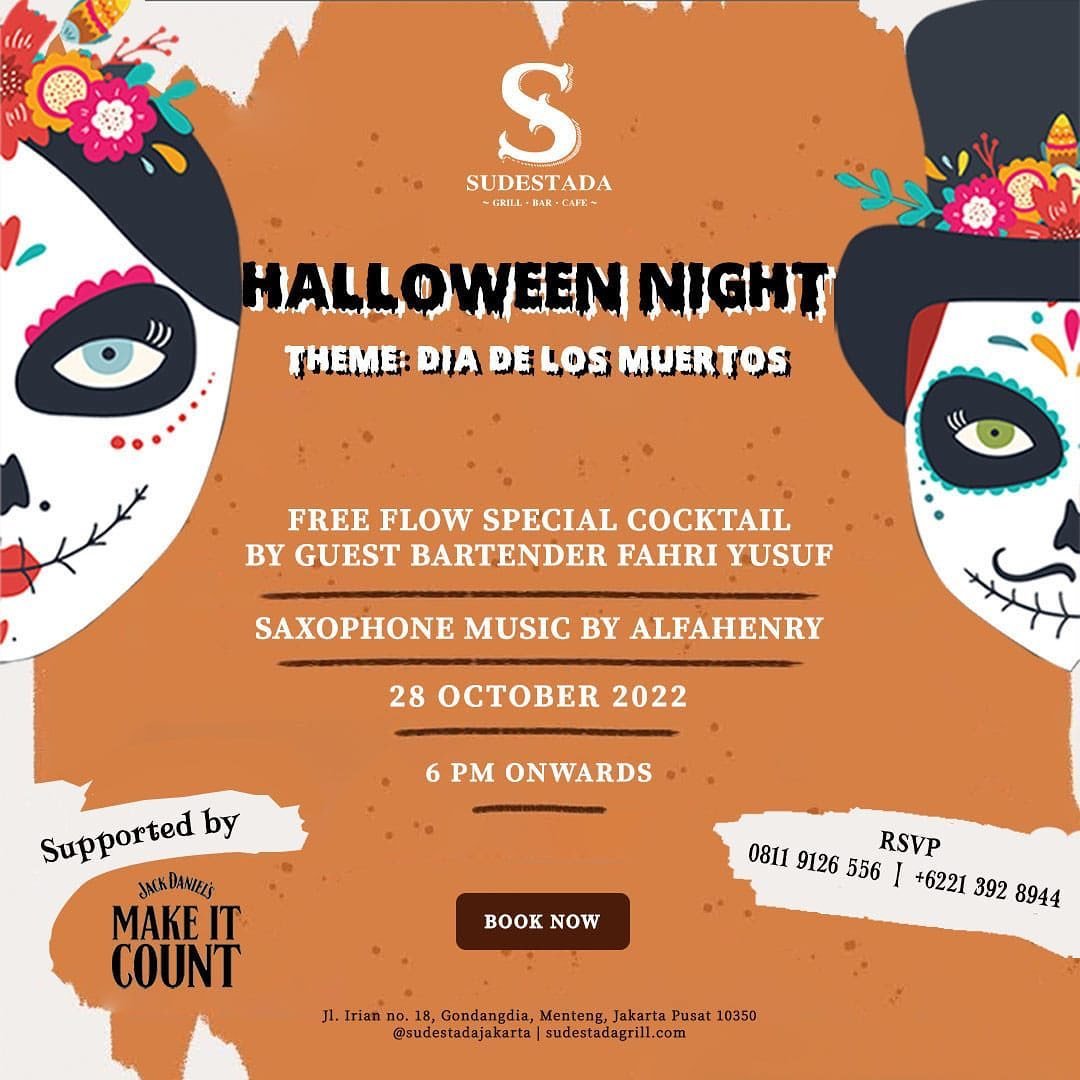 What is October without a Halloween celebration? To celebrate the spookiest month of the year, Sudestada will have a Halloween-themed event on 28 October 2022 under the theme ,Dia De Los Muertos,. At this event, guests are invited to enjoy Sudestada's delicious menu and special cocktail by Jack Daniels No. 7 specially crafted by a guest bartender, Fahri Yusuf. In addition guests will be entertained by a saxophonist during the event.
For more information and reservation, please call 021 392 8944 or WhatsApp at 0811 9126 556.
Jalan Irian No.18, Gondangdia Menteng, Jakarta Pusat, 10350
Phone: +6221 392 8944, +62 811-9126-556
Valhalla Jakarta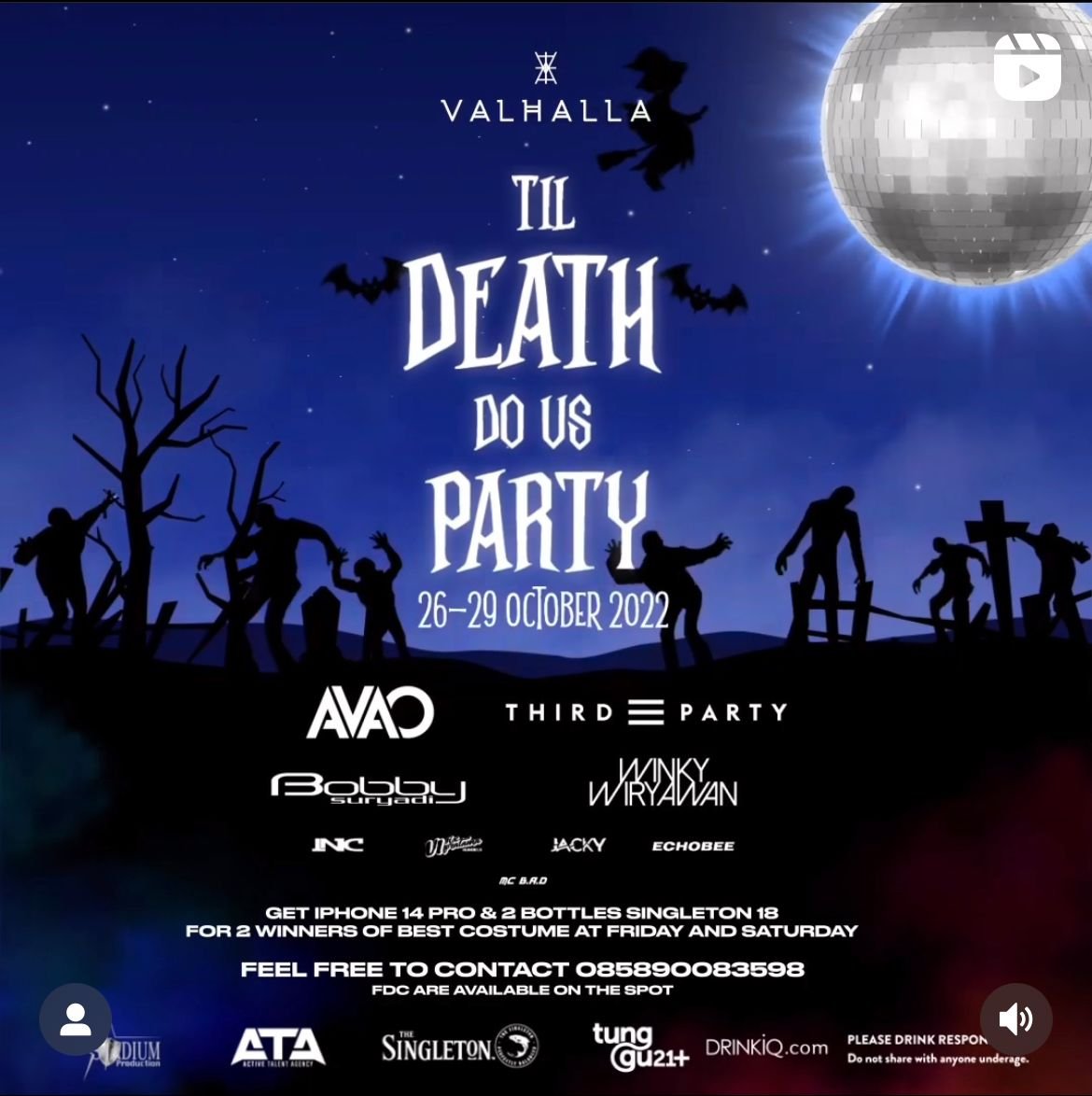 TIL DEATH DO US PARTY!
Here to answer your prayers, Third Party, Avao, Winky Wiryawan, and Bobby Suryadi will be outstandingly performing on the Halloween week at Valhalla in Jakarta on 26-29 October 2022. Wear your best costume, let everyone's eye on you and win the prize!
Jl. Senopati No.74, Jakarta 12110
Phone: +6285890083598