Menteng is one of Jakarta's most upscale and historic neighborhoods, and it is well-known for its vibrant dining and drinking scene. Whether you're looking for a romantic dinner for two, a quick coffee break, or a night out with friends, Menteng has something for everyone. Here are some of the best places to dine and drink in Menteng:
NEW! KITA BAR $$$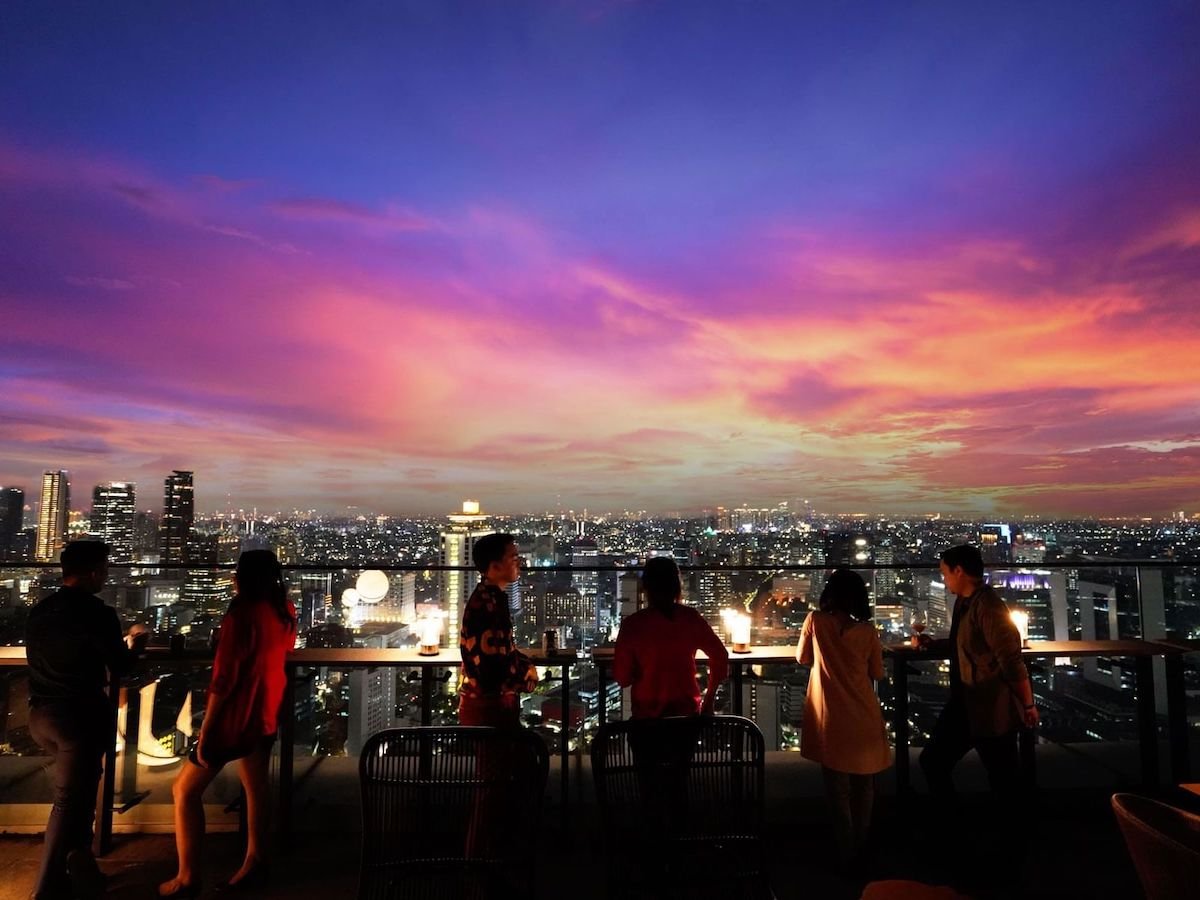 One of the highest rooftop bars in the city, KITA Bar is a stylish sanctuary from the hustle and bustle of Jakarta. With unapparelled views from level 36, this is the ideal venue for those who want to revel and unwind in a comfortable environment with exciting music. Perfect for some sunset drinks or a late-night gateway, KITA Bar serves light and refreshing cocktails created with premium ingredients. Enhance your enjoyment with a selection of Izakaya-inspired small bites. With its personalized service, KITA Bar is the ultimate place to hang out for a remarkably elevated drinking experience. Live DJ entertainment from Tuesday – Saturday from 8.00 p.m. – Midnight
Operational Hours: Monday - Sunday 5 p.m. to 1 a.m. Monday - Sunday 5 p.m. to 1 a.m.
Park Hyatt Jakarta on level 36 CALL +62 858 2468-6263
Jalan Kebon Sirih 17-19, Jakarta, Indonesia, 10340 Phone: +62 21 3111 1234
Tugu Kuntskring Paleis at Menteng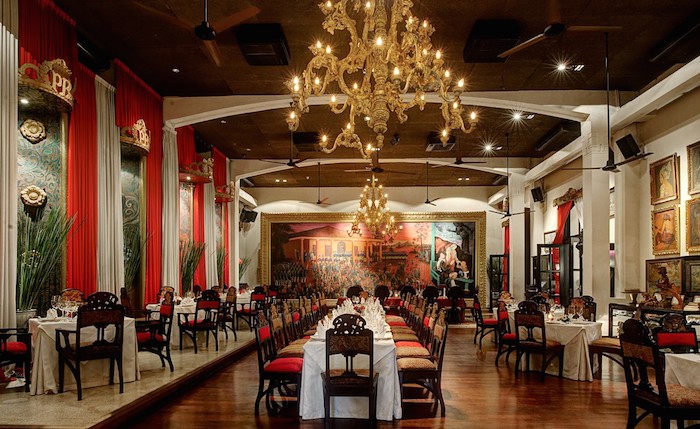 Travel back to the times of ancient kingdoms and thousand-year-old legends. Blending a private collection of hundreds of priceless antiques and artworks with majestic landscapes, dining at Tugu is like dining in a middle of beautiful museum. Taking place in the legendary building of Bataviasche Kunstkring, savor authentic Indonesian cuisine and the iconic Traditional Grand Rijsttafel (translated as the Rice Table) that portrays the sumptuous social feast that used to be celebrated by the Dutch plantation lords when they hosted their honorable guests, starting from around the 1910s.
Jalan Teuku Umar No. 1, Menteng, Jakarta Pusat, 10350, Indonesia
Tel +62213900899 Fax +62213900898
www.tuguhotels.com
Lara Djonggrang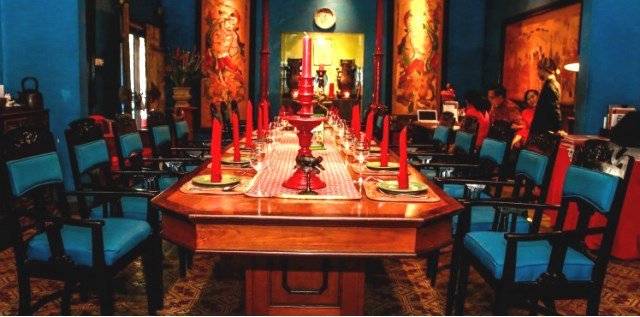 Lara Djonggrang - This is one of Menteng's most iconic restaurants, known for its elaborate decor and traditional Indonesian cuisine. The restaurant is housed in a historic Dutch colonial building and features beautiful antiques, artwork, and artifacts from all over Indonesia. The menu is extensive, with dishes ranging from classic Indonesian dishes like nasi goreng and sate ayam to more exotic specialties like bebek betutu (spicy Balinese duck).
Address: Jl. Teuku Cik Ditiro No.4, RW.2, Gondangdia, Kec. Menteng, Kota Jakarta Pusat, Daerah Khusus Ibukota Jakarta 10350, Indonesia Website tuguhotels.com Phone: +62 811-9108-966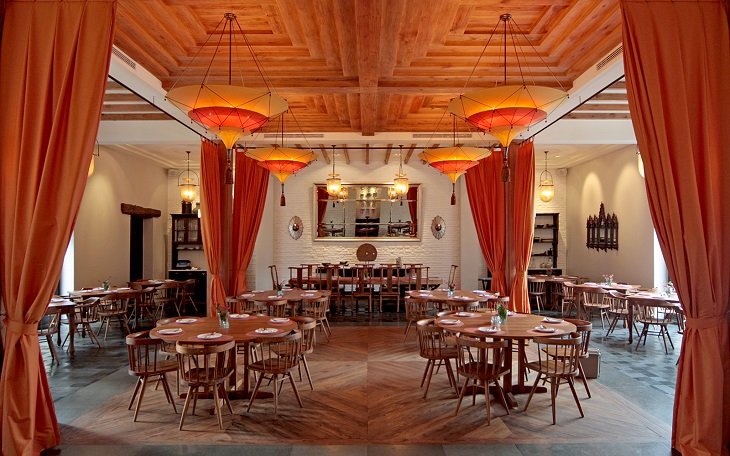 Under the management of Penang Bistro, this place. offers delectable local dishes and seafood inspired by the region's culinary wealth that embodies the richness of South East Asian and Indonesian Flavors. The decor combines the architectures of traditional houses of various ethnic groups across the country, such as the Balinese, Javanese and Sundanese. Although Seribu Rasa has opened several outlets in Jakarta's upper class malls, we recommend enjoying a more relaxed and peaceful ambiance in their first and main restaurant in Menteng area, Central Jakarta.
Jl. H Agus Salim, no. 128, Menteng, Central Jakarta
Phone: 021-392 8892
Bunga Rampai $$$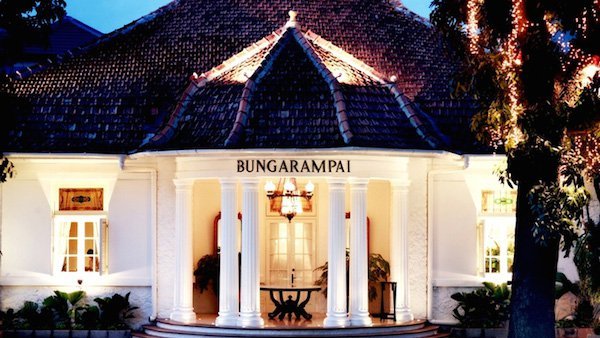 Bunga Rampai is one of Jakarta's most notable restaurant. Known for its beautiful decor, this once-to-be old Dutch colonial house is very well known among high society expatriates and ambassadorial gatherings. Buffet is available upon request.
Jl. Teuku Cik Ditiro 35 Menteng
Central Jakarta
+6221 319 262 25
Kaum 

Kaum, meaning "clan" or "tribe" in Indonesian, is an authentic Indonesian restaurant from the Potato Head Family. Before launching the first two outlets in Hong Kong and then Bali, the team behind Kaum embarked on an exotic culinary expedition, travelling across the archipelago to learn about the indigenous cooking methods, exotic ingredients, and authentic flavours of Indonesia's tribal communities. MONDAY - THURSDAY, 11 AM – 12 PM | FRIDAY - SATURDAY, 11 AM – 2 AM | SUNDAY, 11 AM – 10 PM
Jl. Dr. Kusuma Atmaja No. 77 – 79, Menteng, Jakarta Pusat +62 21 22393256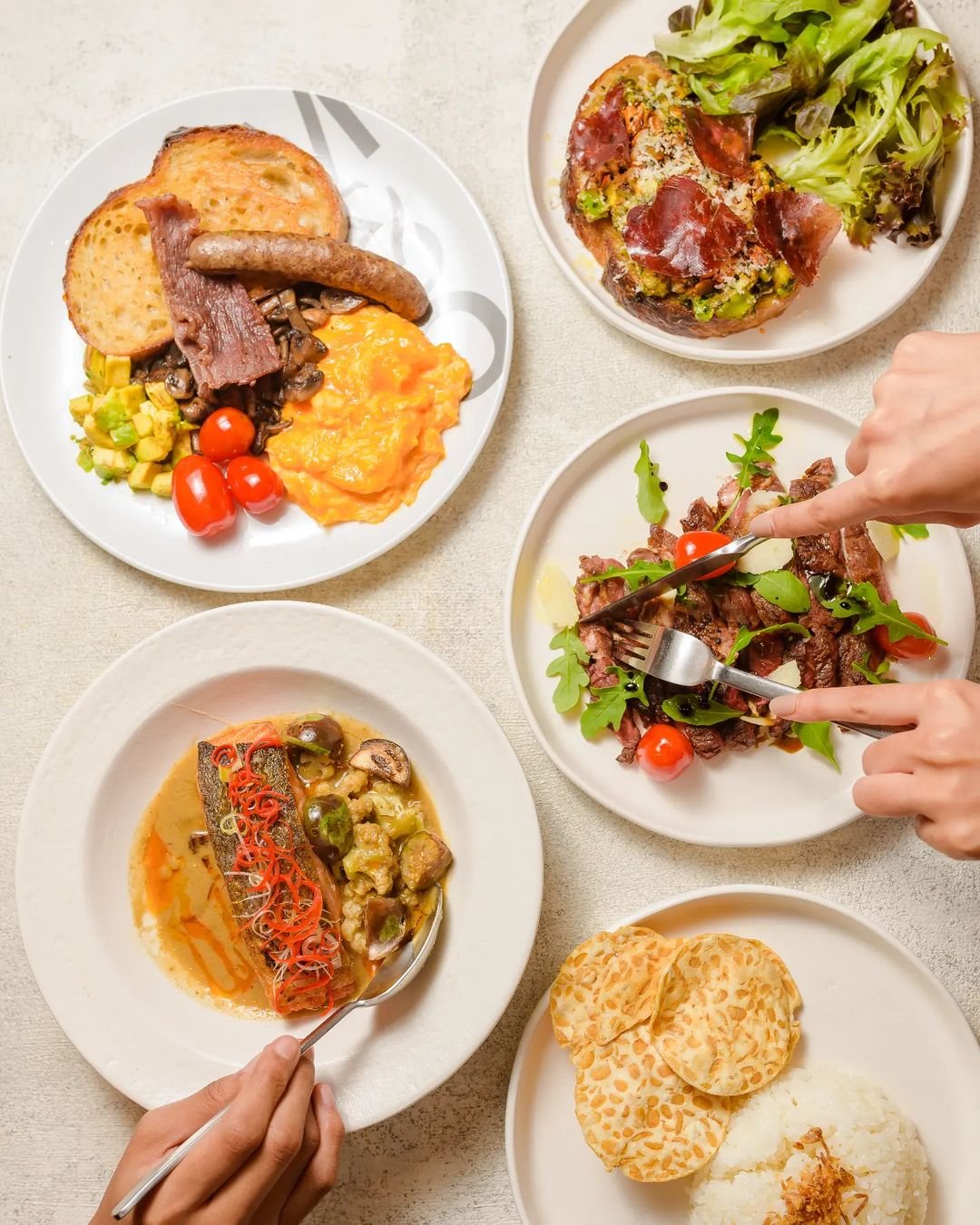 We are really sure that Maple & Oak becomes Jakarta's most beloved brunch spot. Serving classic eats, like omelets, burgers & salads, enjoy Maple & Oak's new ambiance with a classy touch in a cozy, industrial-chic space.
De Ritz Building, Lantai Ground
Jl. HOS Cokroaminoto No. 91, Menteng, Jakarta Pusat
Phone: +62 812-4621-9273
Instagram: @maple.oak