It's hard to argue that a sports bar, is where you can have the most fun. It is where you can casually enjoy yourselves over a chilled beer, and comfort food while you enjoy your favorite team being broadcast on the big screen to be cheered on. Friendly jeers and banters with the bar's regulars are completely optional! Here are our favorites.
B.A.T.S.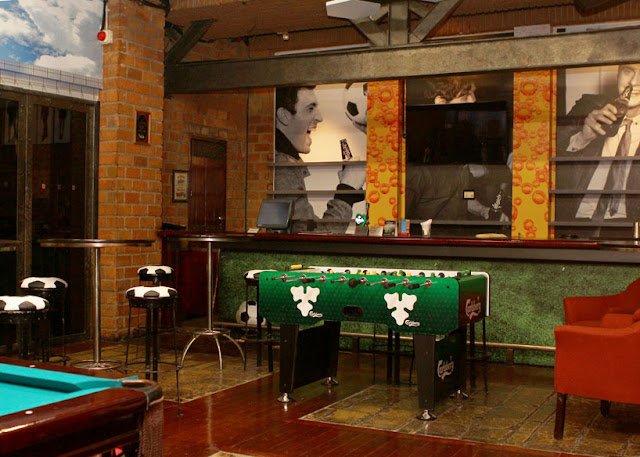 Step into an underground New York bar and restaurant right in the heart of Jakarta. The Sports Bar at B.A.T.S. is located right after the entrance before you walk down the stairs to the live music area. It is laid-back, ideal if you want to have some beers in a more quiet atmosphere. The sporty playful details adorned the interior.
Shangri-La Hotel, Jakarta (Level 1)
Kota BNI
Jalan Jend. Sudirman Kav 1
Phone number: +6221 2922 9999
Paulaner Brauhaus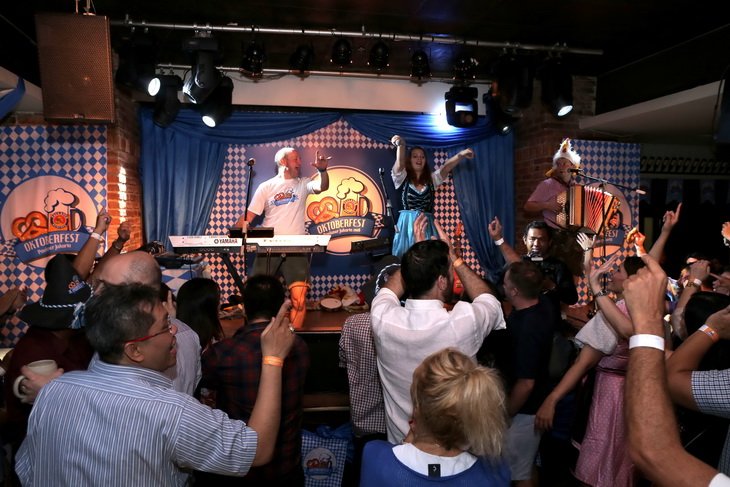 Bringing Bavaria right into the heart of Jakarta. In addition to its household Paulaner beers and authentic German delicacies, it is a great place to catch your favorite team's game after hours.
East Mall Grand Indonesia Lantai 2, Jalan M.H. Thamrin No. 1, Jakarta Pusat, DKI Jakarta 10310
Phone: (021) 23583871
Pizza ė Birra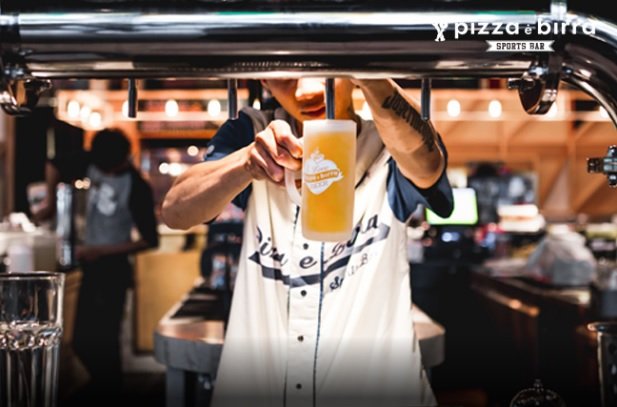 Looking for a place to let out all your sports euphoria with your buddies? Then Pizza ė Birra is the perfect place for you. As the best sports bar in Jakarta, immerse yourself in their curated music programs, delicious food, and excellent beers. Calling all of you sports fans out there, Pizza ė Birra is definitely your go-to spot to find all the goodness of hot pizzas, cold beers, sports and music!
Setiabudi One. Jl. HR. Rasuna Said, Kuningan. Jakarta Selatan, 12920.
Phone: (+6221) 5203230
Gandaria City. Jl. Sultan Iskandar Muda, Kebayoran Lama. Jakarta Selatan, 12240
Phone: (+6221) 29052953
Cilandak Town Square. Jl. TB. Simatupang, Cilandak. Jakarta Selatan, 12430
Phone: (+6221) 75920232
Kota Kasablanka. Food Society, UG. Jl. Casablanca, Tebet. Jakarta Selatan, 12870
Phone: (+6221) 29475137
Plaza Indonesia. Jl. M. H. Thamrin No. 28-30, Menteng. Jakarta Pusat, 10350
Phone: (+6221) 31928070
Central Park Mall. Tribeca Park. Jl. Letjen S. Parman No. 28, Grogol Petamburan. Jakarta Barat, 11470
Phone: (+6221) 2920 0262
Mall of Indonesia. Lobby 7, GF. Jl. Boulevard Barat Raya, Kelapa Gading. Jakarta Utara, 14240
Phone: (+6221) 22454852
 
Brewerkz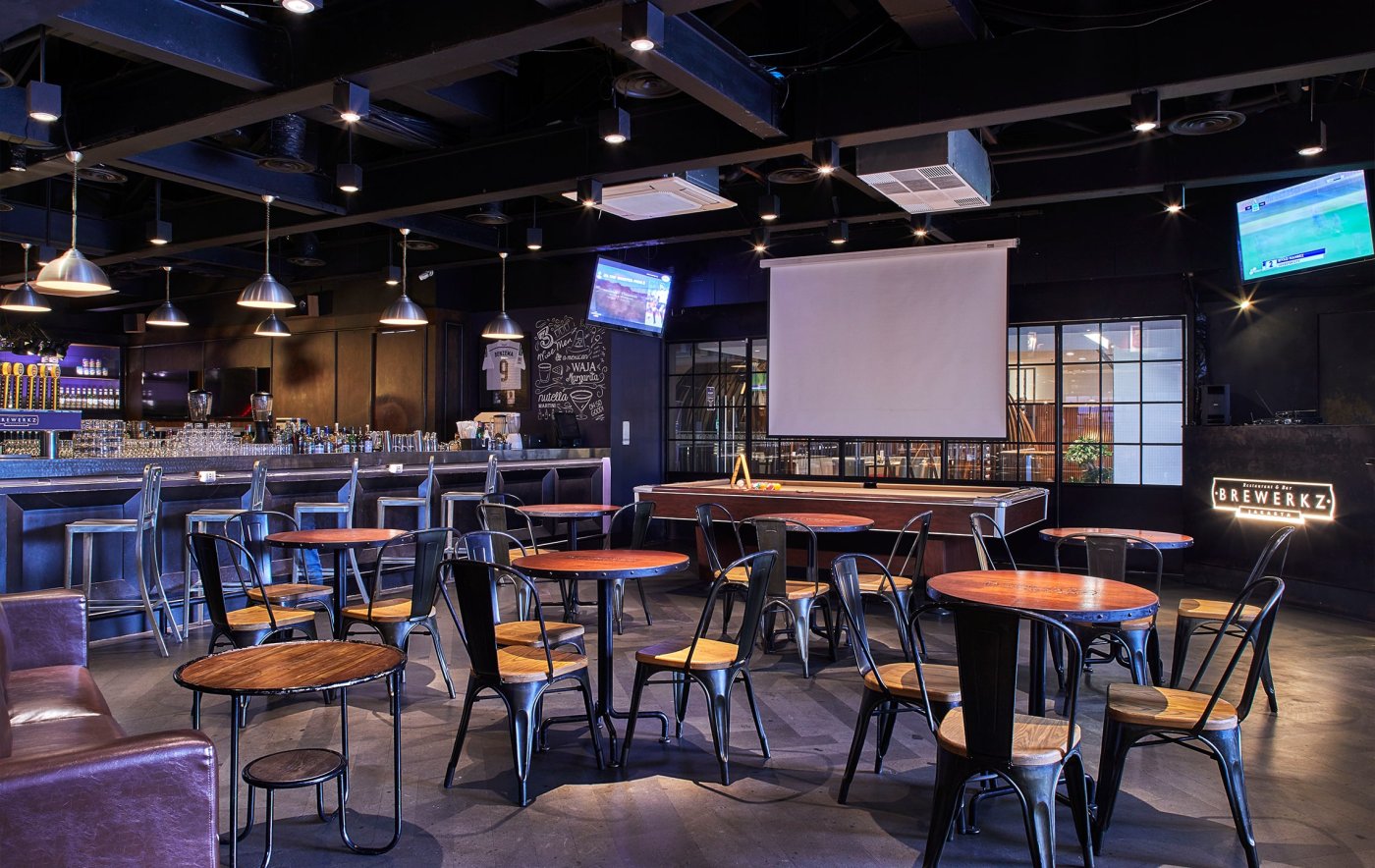 Bewerkz is an internationally respected operator of restaurants and microbreweries, and is one of the region's largest craft brewers. Also specializing in classic, handmade, and fresh American-styled food, served in generous portions.
Senayan City Crystal Lagoon Lantai LG, South Jakarta
Phone: (021) 29235788
www.brewerkz.com
Cazbar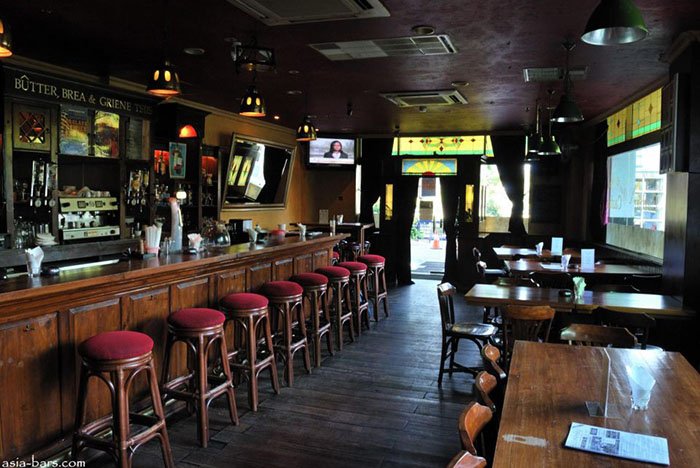 Cazbar opened its doors in November 2005 and since then has been known for its warm and casual atmosphere; it is often remarked by customers as 'reminiscent of a pub back home'. It offers a great selection of beers and delicious fares, served by arguably the funnest bar crew in town!
Most televised sporting events are shown on our large-screen televisions. A few nights a week are devoted to live gigs by the most prominent musicians in town. Cazbar also features an 8-ft pool table, a dart board, free Wi-Fi, international newspapers.
Kantor Taman E3.3, Unit A1
Jl. Mega Kuningan, Jakarta 12950
Phone: +62-21-576-4582
Eastern Promise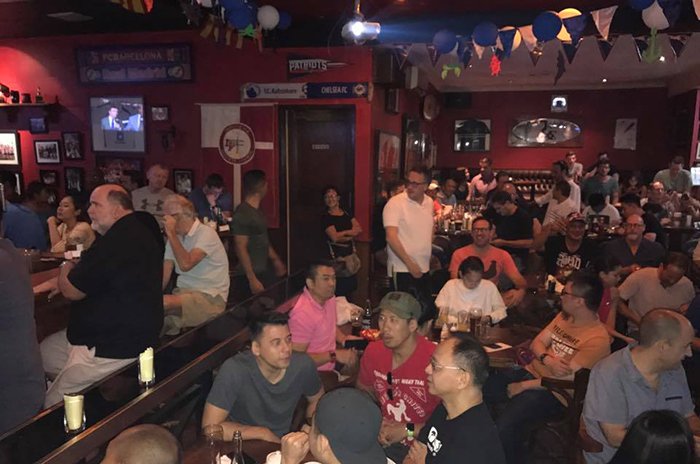 Located amidst the bright lights of Kemang, Jakarta's youthful urban neighborhood, Eastern Promise is a traditional English-style pub that has maintained an established reputation as a prime destination for dining and nightlife denizens for many years. One of the oldest pubs in the city, Eastern Promise is a celebration of community, lots of beer, great food, world sports and local and expat live music performances.
The menu offers a great selection of alcoholic and non-alcoholic beverages and a tasteful range of British Indian dishes as well as all-time pub favorites. The venue offers a cordial ambiance and features a restaurant, a bar, a sport & function room where you can find the pool table and play, and an alfresco drinking area, making it ideal for a range of purposes, from relaxing with colleagues after work to organizing personal events.
Jalan Kemang Raya no.5 Jakarta Selatan
(021) 71790151
Double Door's Pub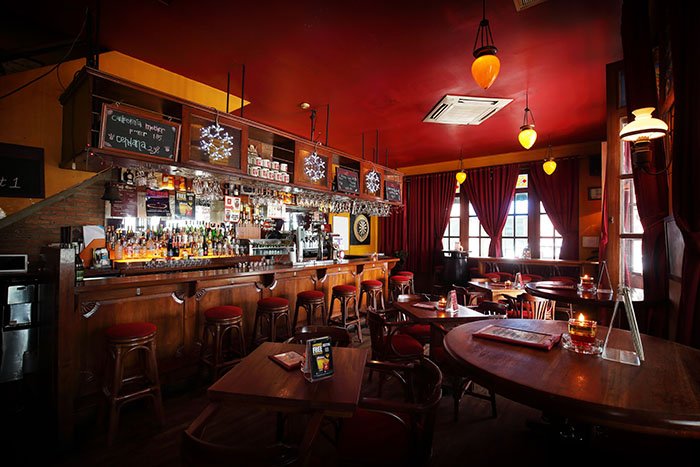 Double Door's Pub is a European-style, expat-managed watering hole located in the heart of Puri Indah. Head here to watch live football shows, a game of darts or pool with your friends, or just for a casual drink.
Sentra Niaga Puri Indah, Jalan Puri Indah Raya Blok T2, West Jakarta
Hours: 12PM-2AM
Phone: +62 21 58356816
De Hooi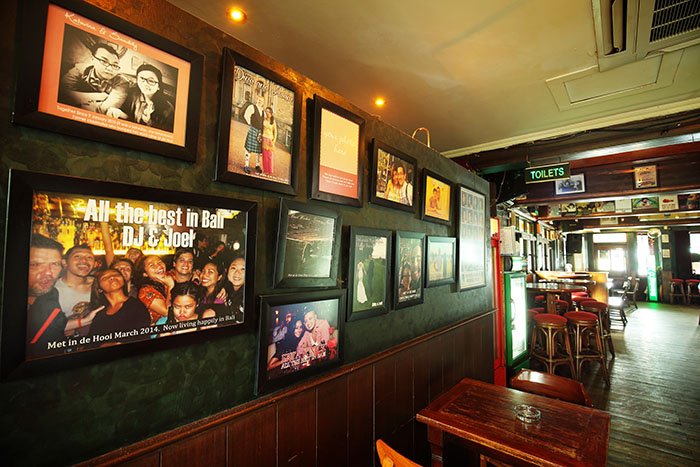 De Hooi is South Jakarta's favorite pub that is very popular with both expats and locals,  featuring live music to elevate the night plus excellent pub grub.
Plaza II Pondok Indah, Jl. Metro Duta Raya Blok B4 No. 31, Pondok Pinang South Jakarta
Phone: +6221-7500-742
http://dehooi.com
Sport Stube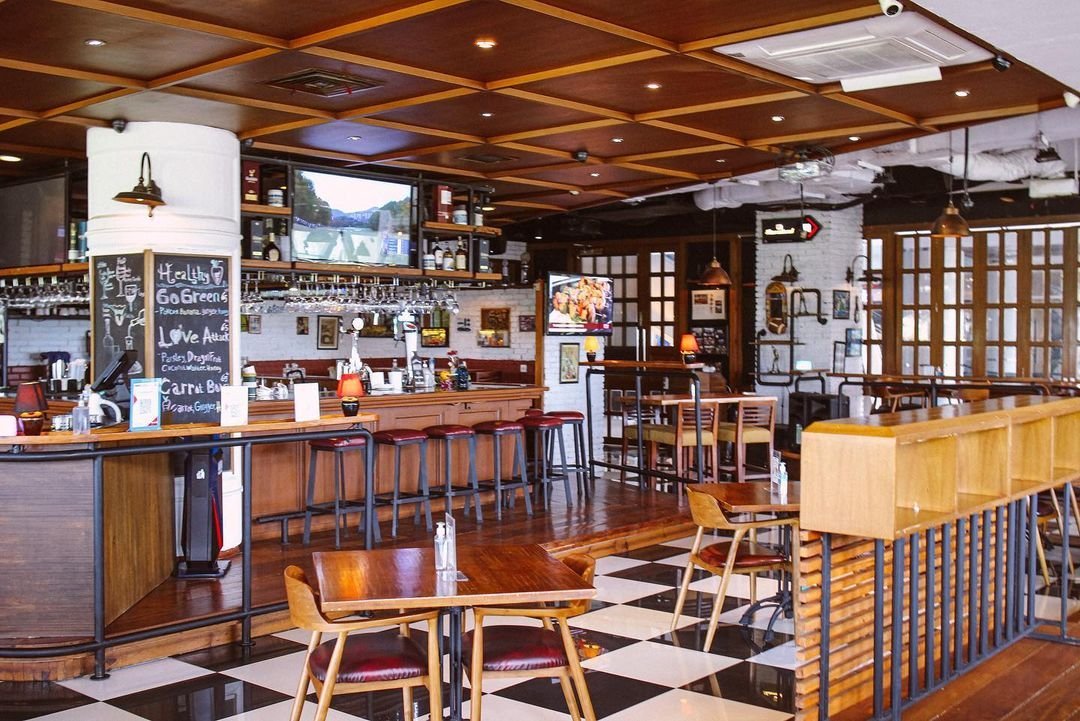 Coming from the management that handles Die Stube, Sport Stube offers the same German goodness with Die Stube but with a different view overlooking the Pondok Indah Golf Course. Still serving their champion pork knuckle with a side of roasted potatoes and sauerkraut, and side dishes like sandwiches. Located adjacent to a beautiful golf putting green, this cozy restaurant has an expansive outdoor dining area.
Pondok Indah Golf Course Gallery
Jl. Metro Pondok Indah, Pondok Indah, Jakarta Selatan
Phone: +6281280020180