Jakarta's seafood scene is so lit, and locals even tourists will go down searching for the perfect seafood plate. These are the city's best seafood restaurants for cracking lobsters and crabs, hand-picking your own fresh fish, and savoring the seafood with special sauces right now.
Aroma Sop Seafood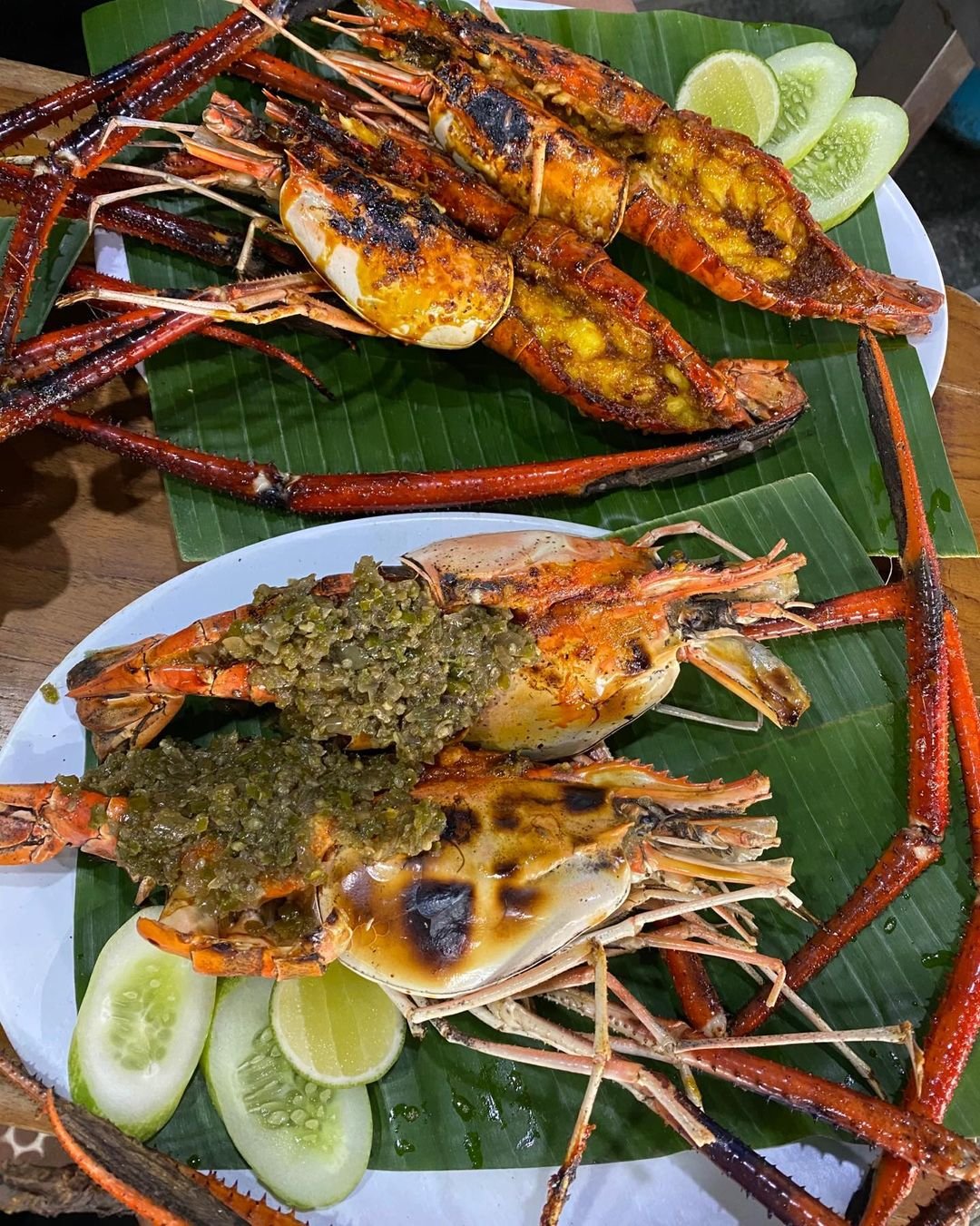 Another favorite in the North, in the Muara Karang area, to be exact, which is one of Jakarta's food havens with its range of hip restaurants, coffee shops, Chinese restaurants, and street vendors. Aroma Sop Seafood is one of them. Serving affordable Indo-Chinese seafood for decades, you'll want to stop by here on your next Muara Karang food tour.
Pasar Muara Karang, Blok Z3 Timur No. 7
Jl. Niaga I, Muara Karang, Penjaringan, Jakarta Utara
Phone: +6281294065538
Instagram: @aromasop_seafood
Bandar Djakarta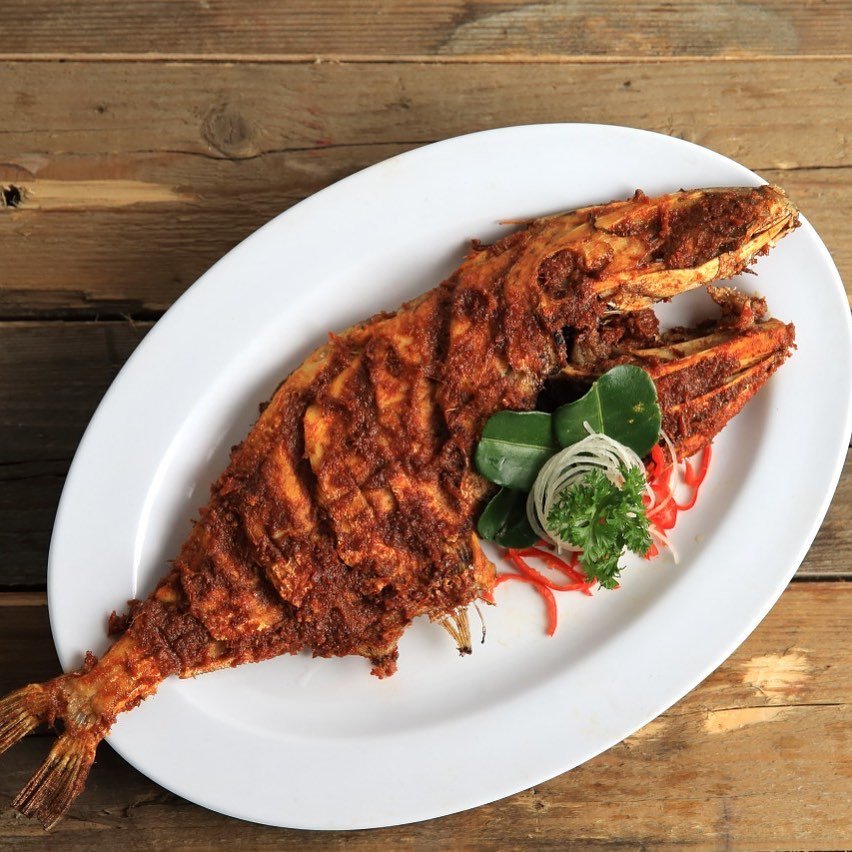 A major seafood restaurant with a fish market concept, providing various fresh and live seafood. Pick the freshest fish and many different types of other sea creatures, pick the way it's cooked, and choose the area you want to enjoy it in. Every outlet has the best seating spot, but it's also everyone's favorite, which means you need to fight your way into a good spot during busy hours too!
Ancol
Pintu Timur Taman Impian Jaya Ancol, Jakarta
Phone: +6221 6456554, +62216455472, +62816-681-188
Baywalk Pluit
Baywalk Mall Pluit, Ground Floor #21 Jakarta Utara
Phone: +6221-29072001, +62811-1380-4885
www.bandar-djakarta.com
Cut The Crab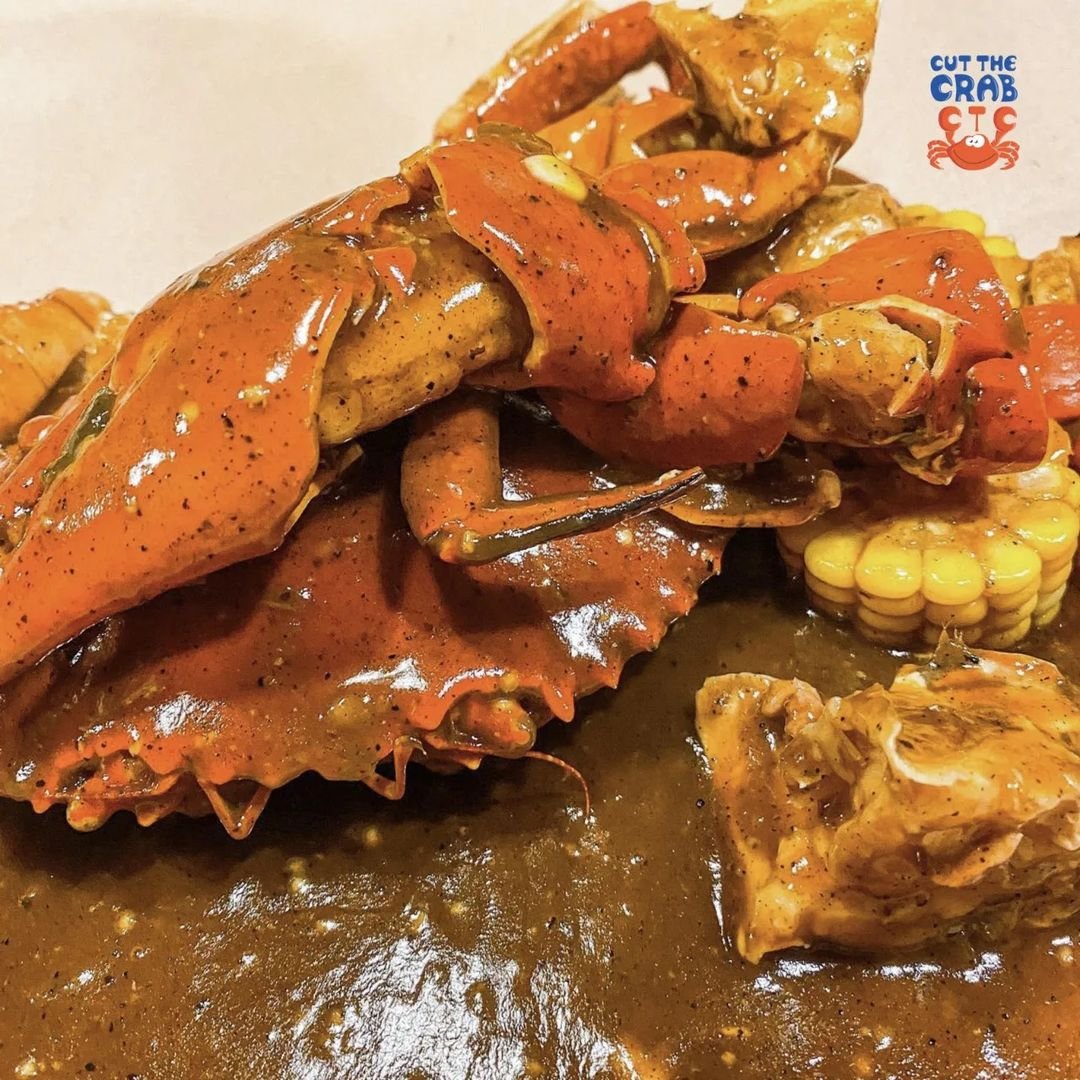 Jakarta's most popular crab-eating place. Unique in its presentation, with no fancy cutleries, and its delicious taste that entertains your taste buds. First of its kind, later followed by others, but of no comparison. All crabs are flown alive from places like Papua, Sulawesi, Kalimantan, Maluku Islands, and others on a daily basis. Experience eating crabs the way they should be!
Jl. Cikajang No. 32, Senopati, Kebayoran Baru, Jakarta Selatan
Phone: +6221 2707000, +6281585857117
Jl. Boulevard Raya Blok TA2 No. 25, Kelapa Gading, Jakarta Utara
Phone: +6221 24520305, +6281585857117
Ruko Garden House, Blok B No. 1B, Bukit Golf Mediterania
Jl. Pantai Indah Kapuk, Pantai Indah Kapuk, Penjaringan, Jakarta Utara
Phone: +6221 29020795
Instagram: @cutthecrab_restaurant
Fish & Co.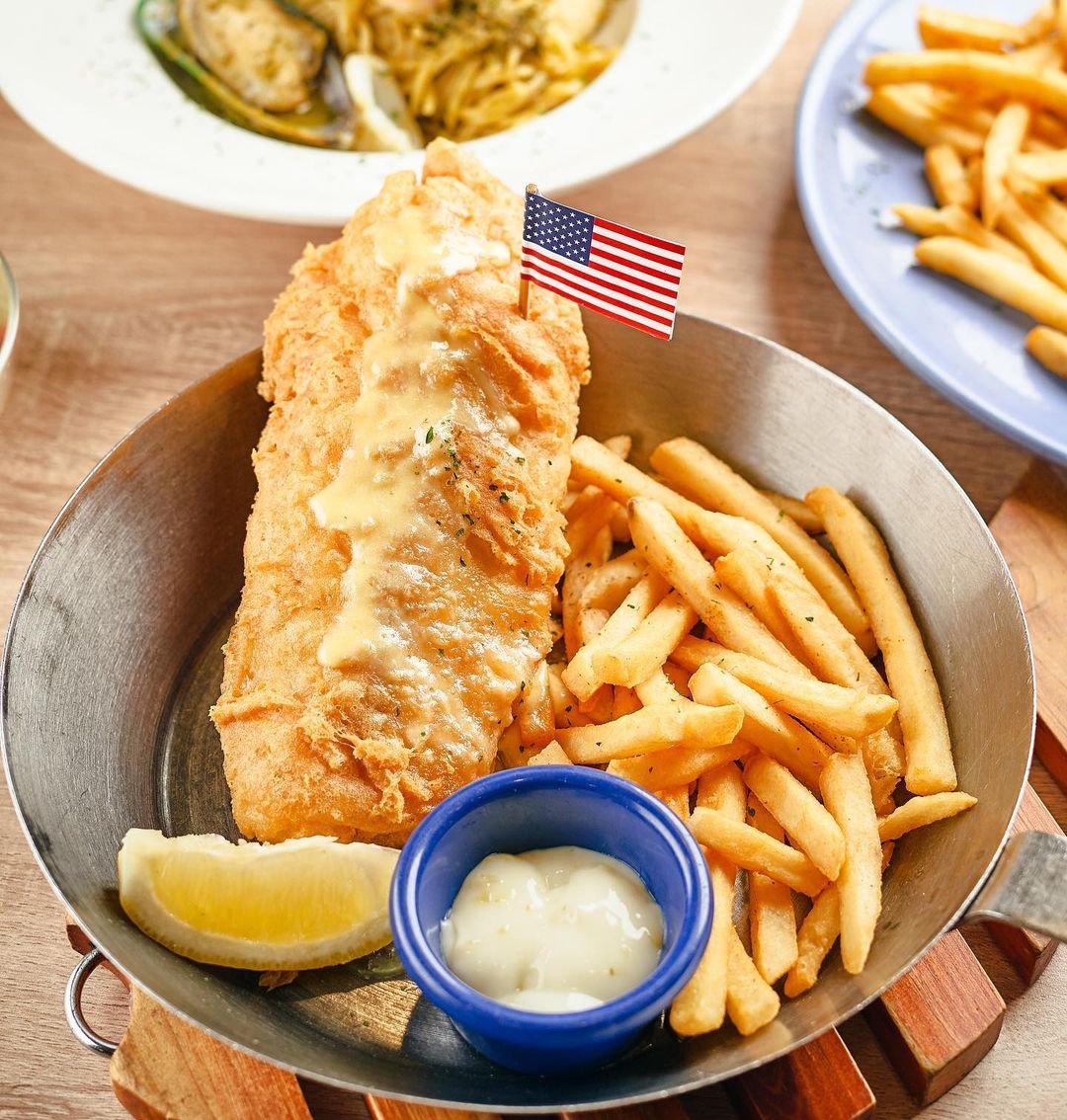 Fish & Co. is a casual, full-service, family-chain restaurant serving fresh seafood in a pan. Their forte is fish and chips. The unique dining experience drew inspiration from the simple practices of the fishermen in the Mediterranean Sea. All seafood is prepared in a simple and straightforward manner to preserve the natural taste of the seafood. They use only the freshest seafood, as well as natural and wholesome ingredients like trans-fat-free oil, herbs, olive oil, and various spices from around the world to ensure that YOU always get to enjoy great-tasting and healthy meals in generous portions. One bite and you're hooked.
*Multiple outlets: Pondok Indah Mall 2, Grand Indonesia, Pacific Place, Central Park Mall, Kota Kasablanka, Pacific Place, Cilandak Town Square, Gandaria City, Mall Taman Anggrek
Instagram: @fishncoindo
http://www.fish-co.co.id/
Layar Seafood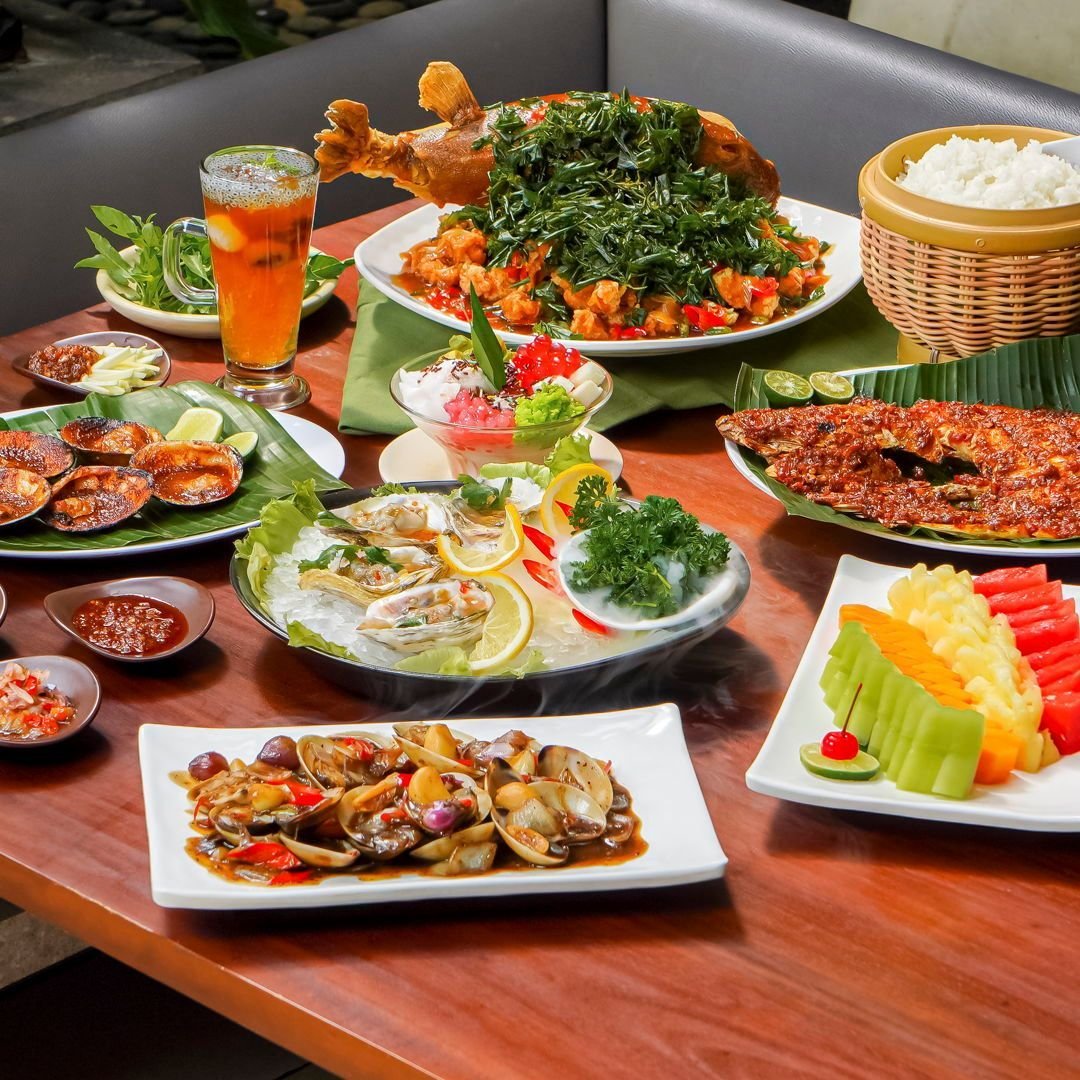 A popular Indonesian seafood restaurant from Surabaya that is famous for its fresh seafood, Layar Seafood has finally anchored in Jakarta to please your seafood cravings. Located in West and North Jakarta, the interior is surprisingly very classy and elegant, and the price is very affordable. A musty try for all seafood lovers!
Jl. Pesanggrahan Raya no. 80
Meruya Utara, Kembangan, Jakarta Barat
Phone : (+6221) 5890 7223, (+6221) 5890 7224, +62812 8971 7175, +62878 7878 0279
Jl. Boulevard Raya no. 1
Sedayu City, Kelapa Gading, Jakarta Timur
Phone: (+6221) 2105 6472, +6281 234 319 688, +6281 234 319 699
Instagram: @layarseafood99
https://www.layarseafood.com
Pesisir Seafood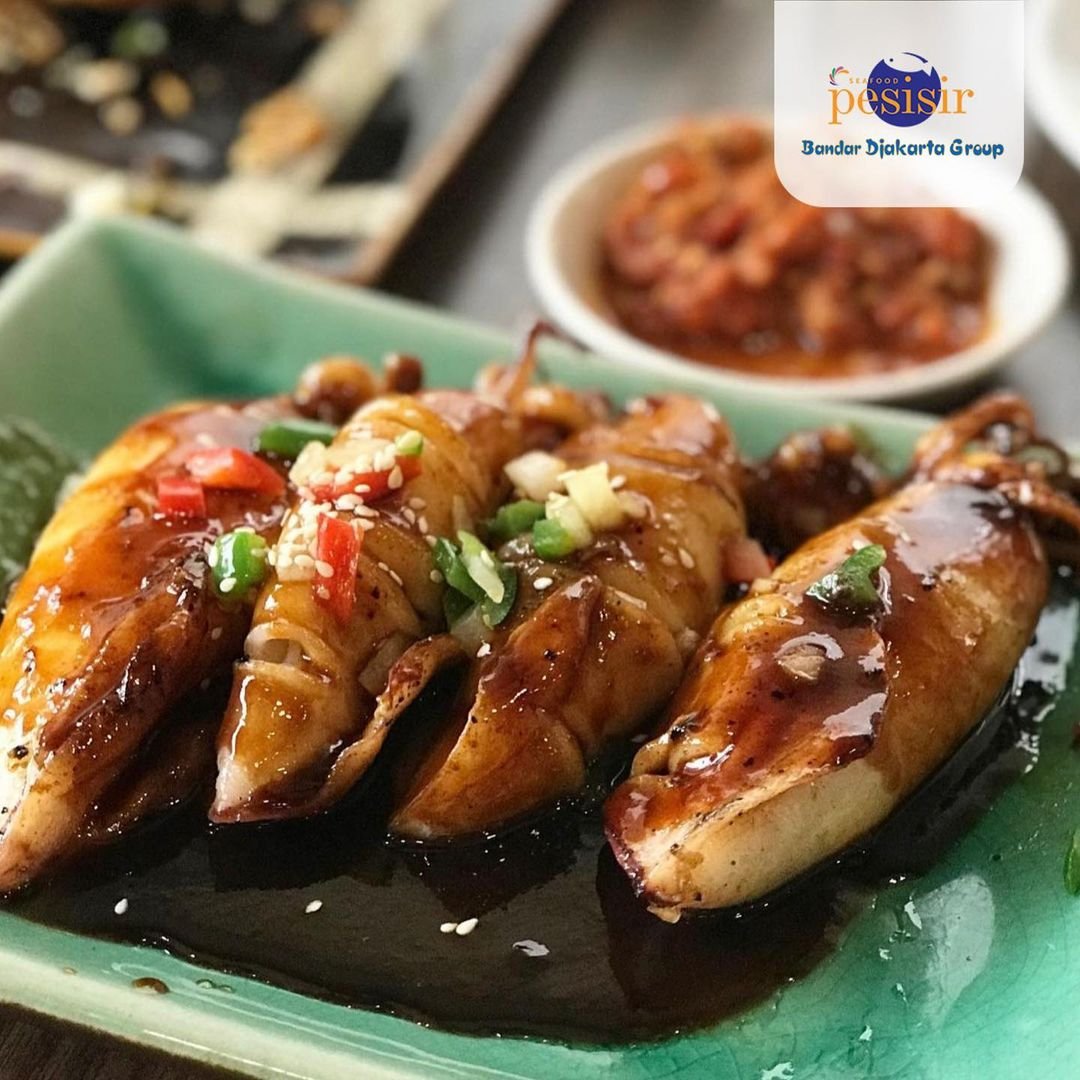 Still under the auspices of the Bandar Djakarta Group, Pesisir Seafood carries the concept of Indonesian seafood through a blend of live and fresh seafood with delicious Indonesian spices and recipes.
Jl. Meruya Ilir No. 9, Meruya, Jakarta Barat
Phone: +6221 25684108, +6221 25684168
Instagram: @pesisir.seafood
http://www.pesisirseafood.com/
Saung Greenville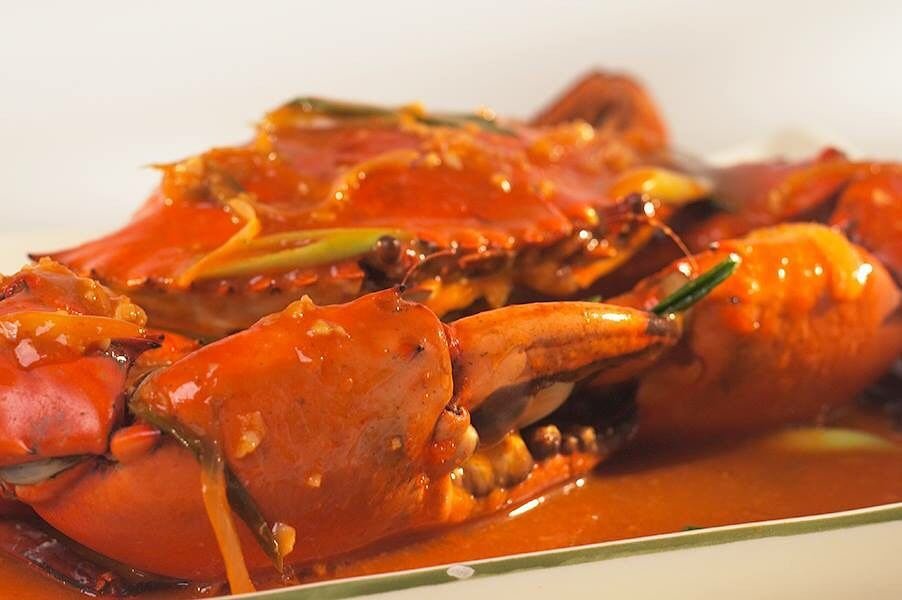 Started from a humble garage-turned-restaurant, Saung Greenville has made it into one of the main seafood destinations in West Jakarta that offers good food at a good price. The cuisine is Indonesian and Indo-Chinese, which you will find in most seafood restaurants around. 
Jl. Green Ville Blok AS No. 39, Green Ville, Jakarta Barat
Phone: +6221 5681637, +6221 5604108
Sentosa Seafood Market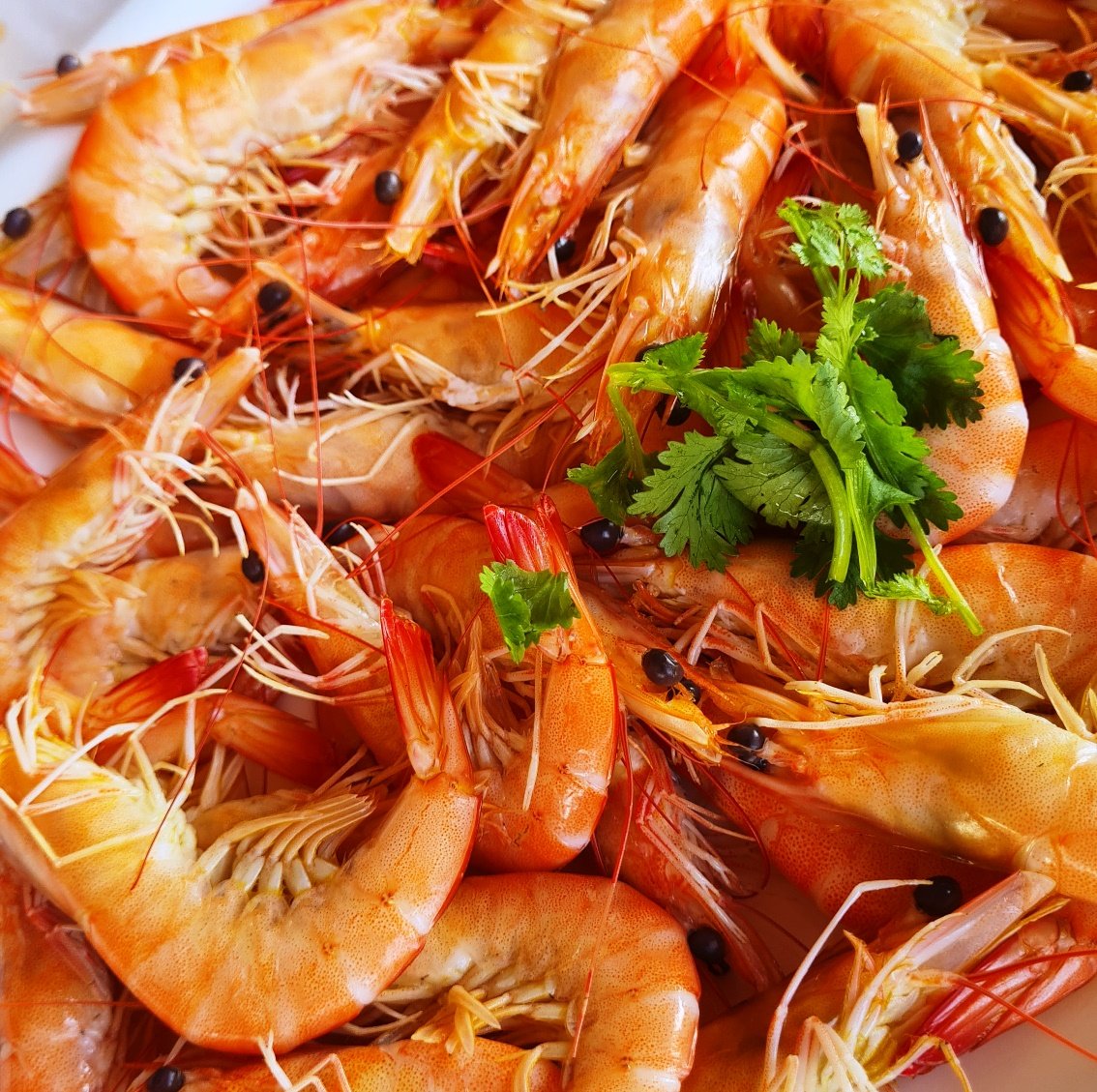 Sentosa Seafood Market is very popular, as evidenced by its ubiquitous branches. Sentosa is very suitable to be visited with family. The concept is a live seafood and seafood market that offers a lot of fresh seafood dishes. 
*Multiple outlets: Pluit Karang, Daan Mogot, Danau Sunter, Puri Mansion, Kelapa Gading, Mangga Besar, PIK 2
Instagram: @sentosaseafood
Sulawesi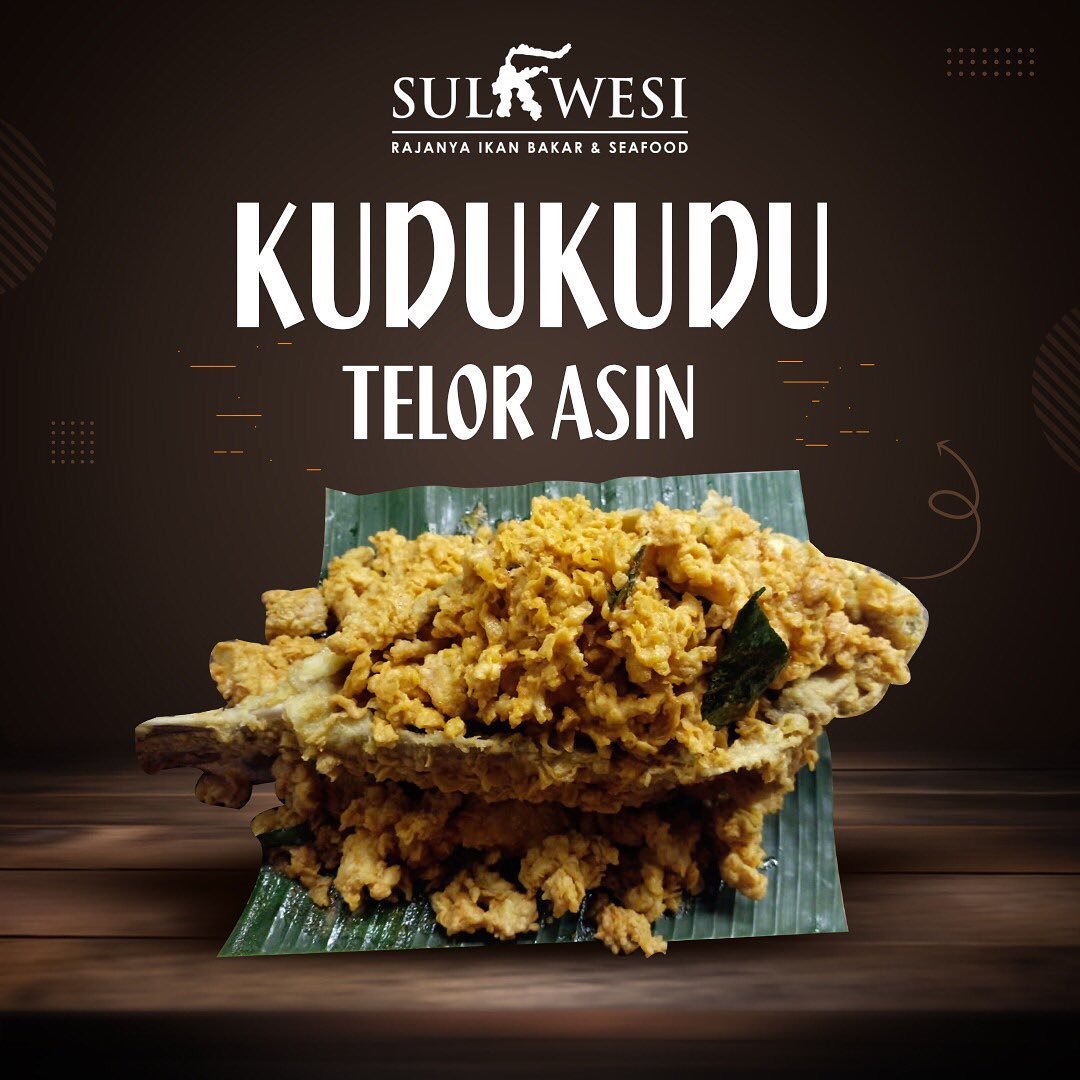 Sulawesi started from a restaurant called "Aroma Labakkang" that started in 1988 as a joint venture located in Jalan Garuda, Kemayoran, Jakarta. It later spin-off on its own & rebranded as Rumah Makan Sulawesi. Subsequently, [email protected] was added to cater to the upper class which features a very elegant ambiance. Some of their specialties are Fresh deep ocean fishes such as Sukang, Kudu-kudu, Kuwe, Kaneke airflown directly from the seas of Sulawesi. All charcoal grilled served with authentic Sauces recipe that has been preserved by the family for decades and with more than 12 selection of fresh homemade chilies to compliment the meal.
[email protected]
Jl. Kemang Raya No.88
(Sebelah Plaza 88 Kemang), Jakarta Selatan 12730
Phone: +6221-27851936, +62877 81809753
[email protected] Kuningan
Menara BTPN Podium 2 Zona B
Dr. Ide Anak Agung Gde Agung, Kav. 5.5 – 5.6, Jakarta Selatan 12950
Phone: +6221 - 29887836, +62877 81809756
[email protected]
Jl. Panglima Polim IX no.19, Melawai, Kebayoran Baru, Jakarta Selatan 12160
Phone: +6221 - 7245994, +62878 76914933
http://www.sulawesirestaurants.com/
The Holy Crab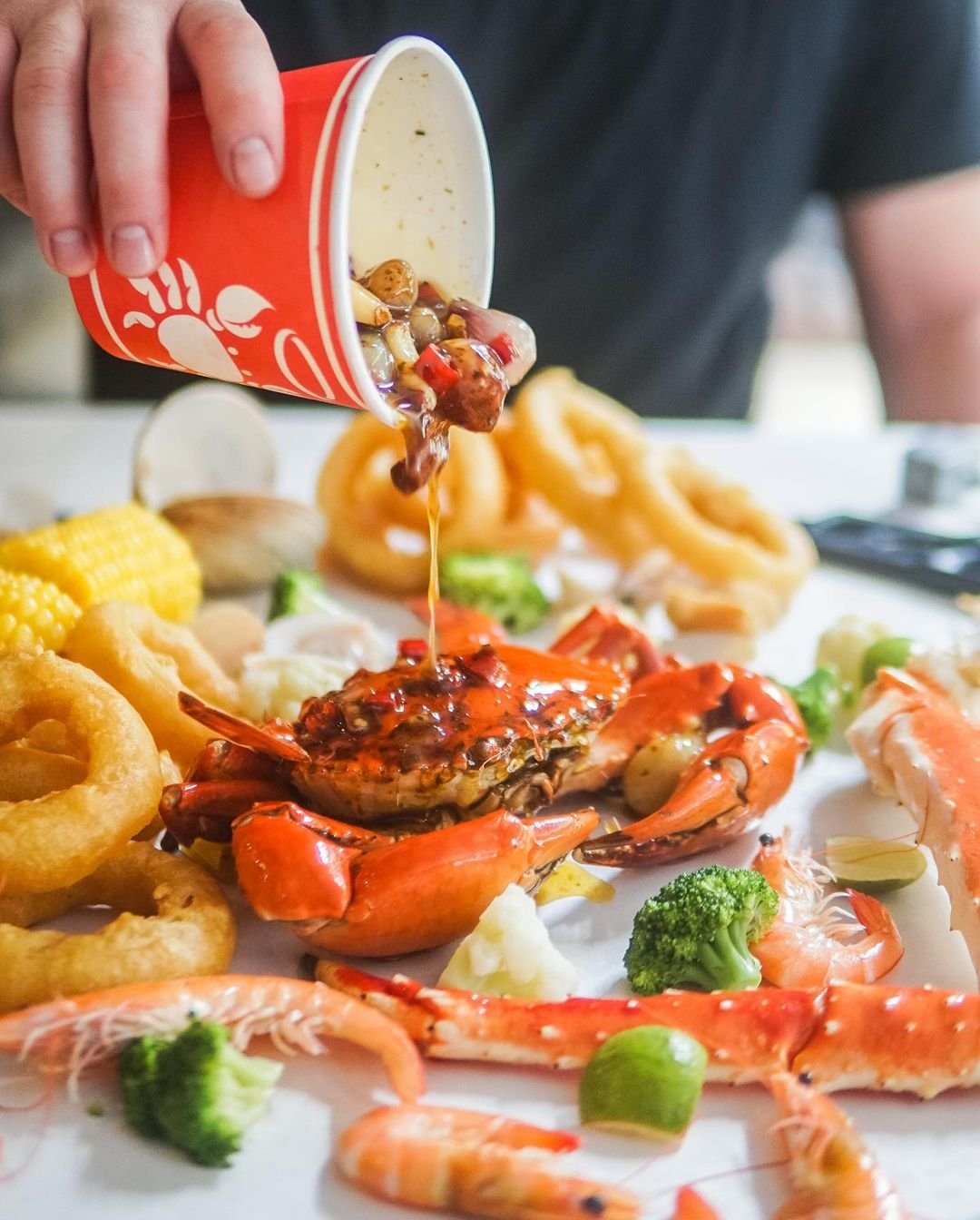 The Holy Crab is a must-visit if you want a slightly different taste and concept of enjoying seafood in Jakarta. Believe it or not but, at The Holy Crab, you are encouraged to leave your table manners at the door! There is no spoon, forks, or even plates provided. It's you vs the food, with a plastic bib in between. The Holy Crab serves a Louisiana-inspired seafood restaurant where in-season seafood such as shrimp, crab, and crawfish are traditionally cooked in seasoned water, and then dumped on a long table and served with a choice of sauce, lemon, and salt. Super fun!
Jl. Wolter Monginsidi No. 27, Senopati, Kebayoran Baru, Jakarta Selatan
Phone:  +6221 7221795, +6281211792123
Instagram: @theholycrabid
Wiro Sableng Garden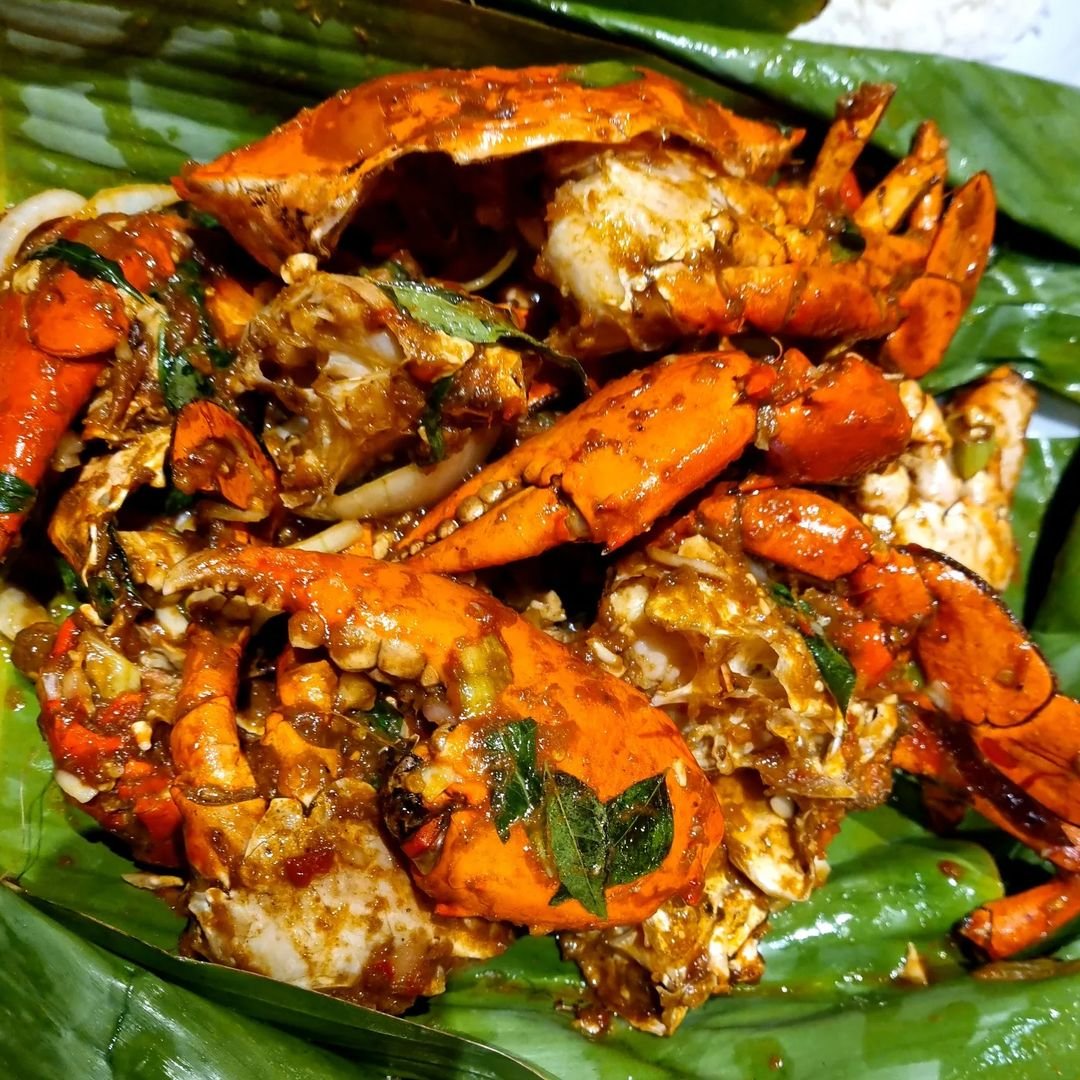 A must-try for seafood lovers, Wiro Sableng 212 (named after the popular Indonesian folk story of the blind warrior) cooks up fresh seafood at affordable prices. But to think about comfort, now Wiro Sableng 212 has opened Wiro Sableng Garden with a modern and casual setting. It exudes a contemporary eatery offering seafood in an airy dining room that has a koi pond & outdoor seating. So you don't have to worry about leaving the restaurant with a pungent smoke smell in your clothes.
Jl. Boulevard Raya Blok PA 19 No. 20-23, Kelapa Gading, Jakarta Utara 
Phone: +6281212007212
Instagram: @gardenwirosableng