Kemang is a vibrant district in Jakarta that has long been a favorite among expats and locals alike. With a plethora of restaurants, cafes, bars, and boutiques, Kemang is one of the busiest areas in the city, particularly at night. On weekends, Kemang is the go-to spot for young professionals and executives from all walks of life to socialize and have a good time.
One of the best things about Kemang is the compact layout of its bars and restaurants. Visitors can easily go bar hopping without the need to move their car or change their parking spot. Simply park your car or hop off a taxi in one place, and you can walk from one bar to another along the Kemang street.
Here's a guide to the best dining, drinking, and partying spots in Kemang:

 
Best Places for Dine & Drink with Friends in Kemang
Warung Turki in Kemang

Warung Turki Jakarta is a must-visit for anyone looking to experience authentic Turkish cuisine in Jakarta. Whether you're in the mood for a hearty kebab or a refreshing glass of Ayran, this restaurant is sure to leave a lasting impression on your taste buds. And on the 3rd floor you can enjoy live music and shisha. 
Address: Jl. Senopati No. 93, Kebayoran Baru, South Jakarta Phone: +62 812 8906 0674 Website: https://www.warungturki.id/
Amigos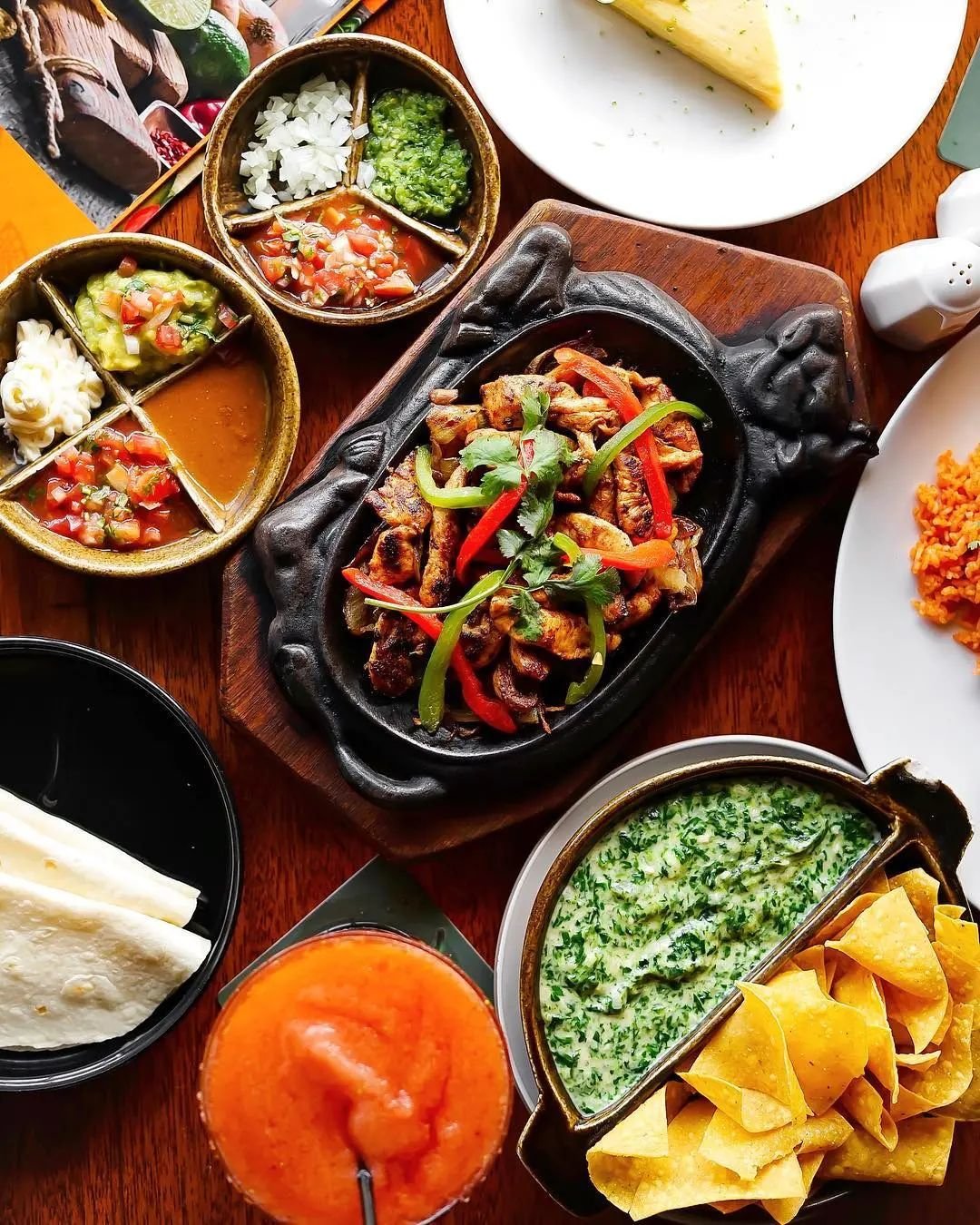 This Tex-Mex eatery has a loyal fan base of expats and locals alike and is famous for serving Jakarta's best margaritas as well as classic Tex-Mex cuisine, including burritos, tacos, fajitas, enchiladas, nachos, beef ribs, fresh salsa, and other tasty, finger-licking, home-made recipes. With its kitsch Mexican décor, Amigos's atmosphere is fun, and casual, and makes you feel as if you've been transported away from Jakarta. Guests may feel an overwhelming sense of nostalgia upon stepping in.
Kemang Club Villas, Jl. Kemang Selatan I, Mampang Prapatan, Jakarta Selatan
Phone: +6221-7192584
Instagram: @amigosjakarta
https://www.amigos-resto.com/
 
El Asador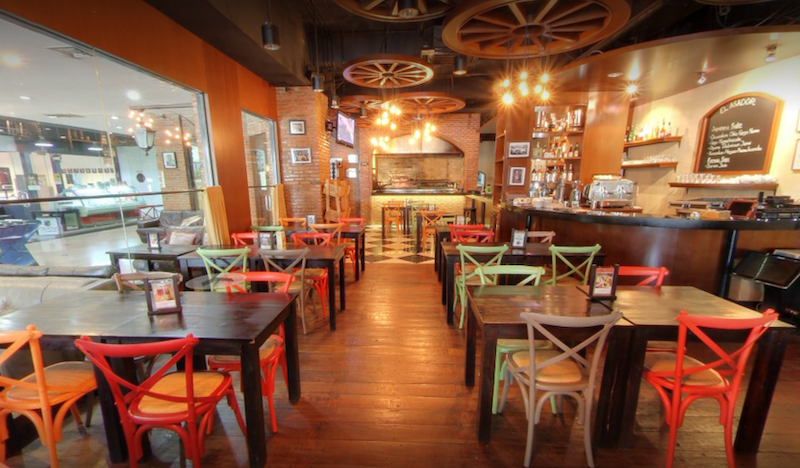 El Asador is here to give you the full South-American culinary experience, from the best Argentinian and Uruguayan dishes to an incredible range of more than 50 exquisite wine options from around the world, including Chile, the US, and Australia. Enjoy your meals in the modern yet rustic restaurant featuring our very own open-fire Parilla grate, a bar, and an open-air section.
Kemang Point Building, Ground Floor,
Jl. Kemang Raya No. 3, Bangka, Mampang Prapatan, Jakarta Selatan 17230
Phone: +6281398526245, +627197269
Instagram: @elasadorjkt
http://www.elasador.co.id/
KOI Kemang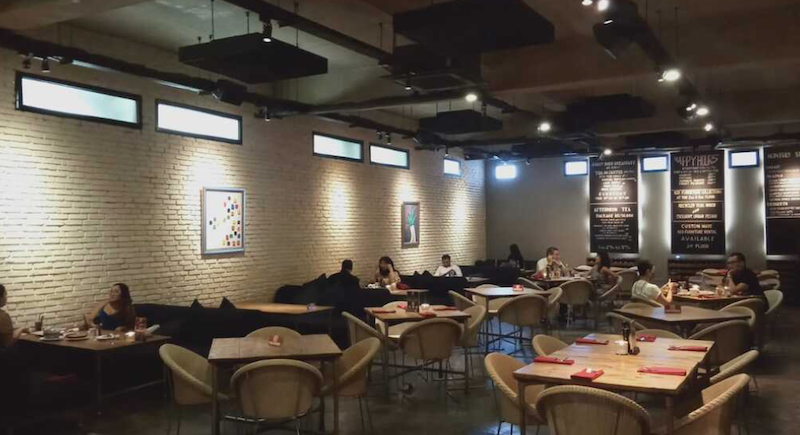 Spacious but cozy, the new KOI kemang has expanded in size and levels, with 3 floors that consist of the Restaurant and Bar, Furniture Retail, and an open space which can be both a gallery space or private party spot. The Bricks on the wall and the industrial looking design has changed the atmosphere into a really trendy bar. Amazing cocktails and also they have a complete wine list. Also they are famous with their weekend brunch menu with very reasonable prices.
 Jl. Kemang Raya, No. 72. Kemang | Phone: 021 719 5667
Die Stube Restaurant & Bar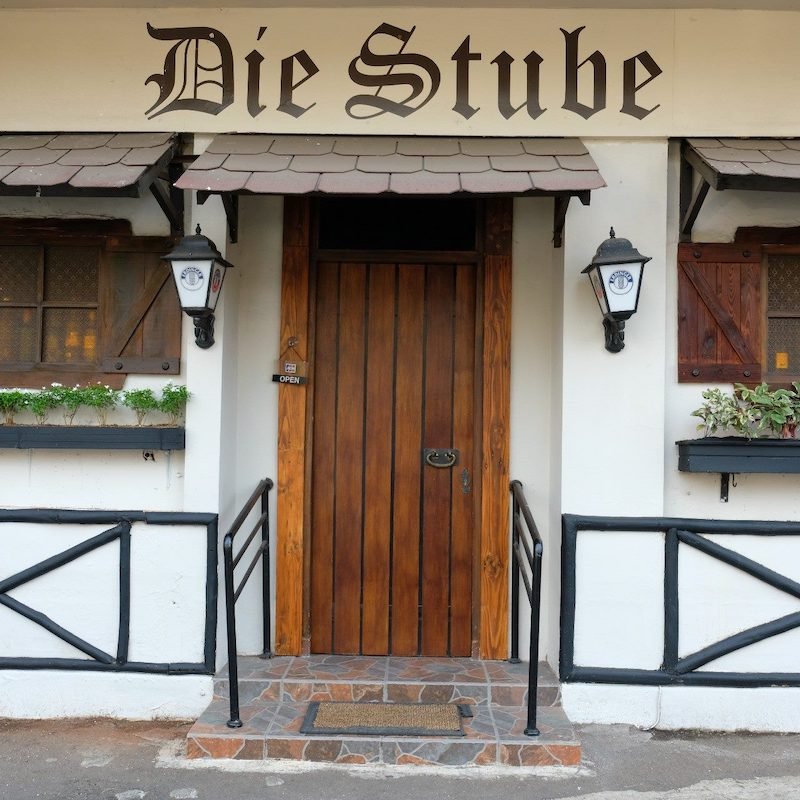 A small piece of Germany in Kemang, Die Stube's rustic, country house style wooden furniture and long bar gives a homey and comfortable atmosphere, which is typical of Bavarian bars. The menu consists of typically meaty feasts such as the famous whole roasted pork knuckles, German sausages, and many more. Ladies night every Wednesday at KOI Kemang ( 30% OFF). Popular with expats.
Plaza Bisnis Kemang I, Ground Floor, Jl. Kemang Raya, no. 2. Ph. +62 21 7179 3486.
Mamma Rosy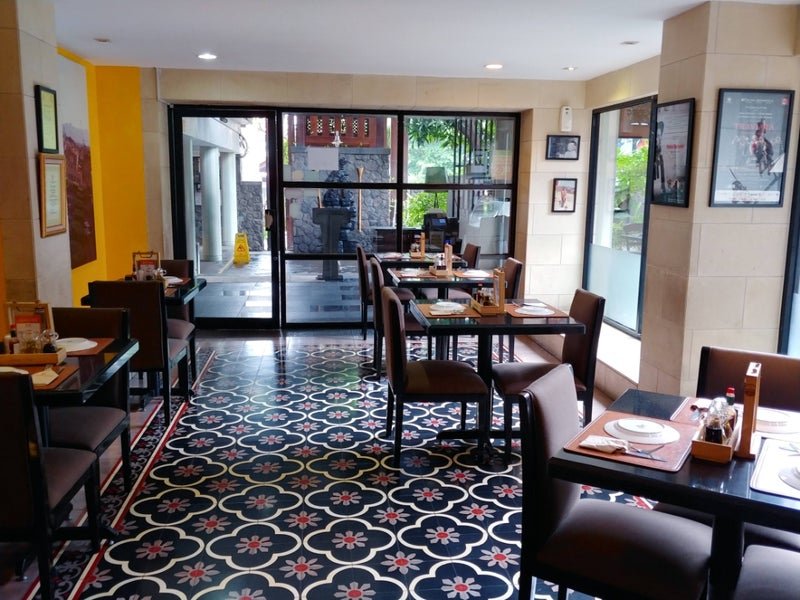 Photo credit https://ameblo.jp/eriko-spis-mix/entry-12565783557.html
An amazing balinese house in Kemang Raya that houses a genuine Italian family and a truly home-made cooking and traditional Italian drinks. 'Mamma Rosy' understands the joy of cooking and has been serving loyal patrons for three generations. Offering classic Italian dishes that are simple but not average, and even make their own pasta!
Location: Jl. Kemang Raya 58 12730 South Jakarta
Reservation: +622171791592
Email: [email protected]
Website: http://www.mammarosy.com
Toscana Italian Kemang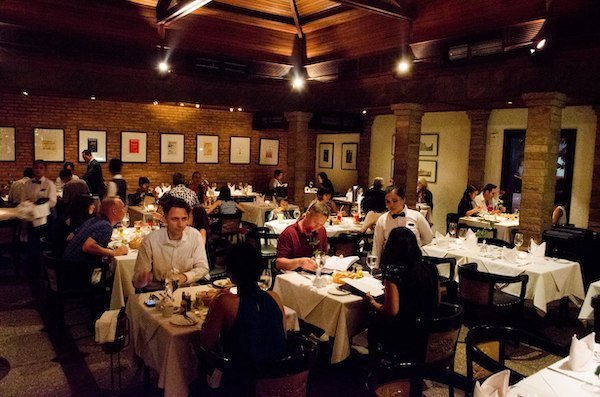 A legendary name in Kemang as one of the best spot for casual fine dining Italian. Formally dressed wait-staff make a quite contrast to the good old-fashioned and homey food. The wood fired pizza is a legend of its own.
Jl. Kemang Raya, no. 120
+62217181216
http://toscanajakarta.com
FJ on 7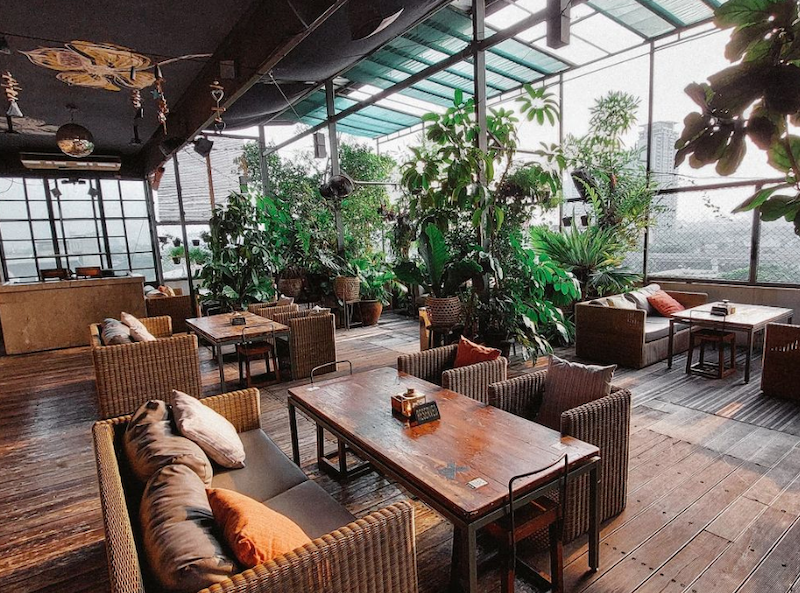 FJ on 7 is a bistro in Kemang Colony serving international a la carte, brunch and Asian and Indonesian favorites. It also has a pastry gift shop attached to the indoor dining room. The restaurant has 3 kind of ambience; indoor dining, outdoor & patio and an open terrace. The restaurant is adorned with colorful eclectic furnitures, hanging knickknacks and painted ceiling, creating a unique atmosphere.
The Colony 7th Floor Jl. Kemang Raya No. 6, South Jakarta
Phone +622129529912 - https://www.instagram.com/fjon7rooftop/?hl=en
Nusa Gastronomy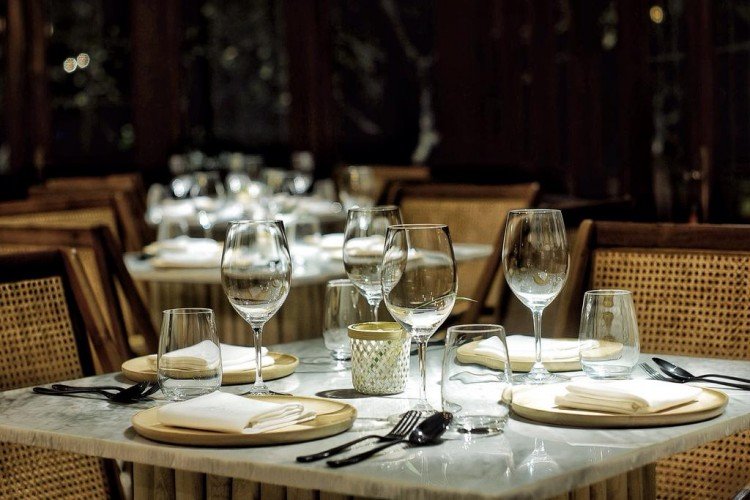 Nusa comes from the word Nusantara, which means The Archipelago. Just like its name, Nusa Gastronomy tried to represent each region in Indonesia through its cooking and excellent presentation. Using best Indoensian harvests from the region and authentic cooking processes, menus from Nusa tells deeper stories that what your eyes can see. You need to reserve a table before visiting and choose between 5 or 7 set courses.
Nusa Gastronomy
Jl. Kemang Raya No.81
+62 21 719 3954
[email protected]
BEST FOR HANGOUT & HAPPY HOURS BARS IN KEMANG
Eastern Promise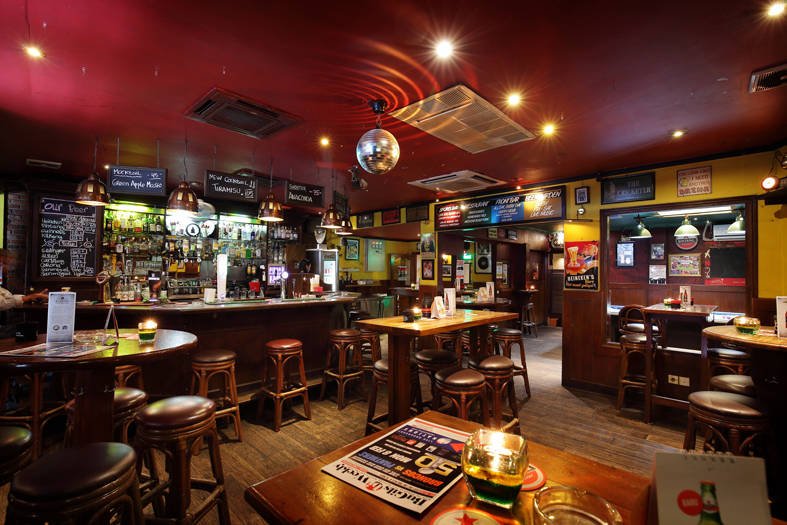 Like its sister venues de Hooi and Cazbar, Eastern Promise is a laid back, sports-cum-pool bar. They also have a large beer garden at the back which often feature live music. The generous drink offers make it one of the most popular expat bars in town. Look out for the Sunday lunch deals.
Jl. Kemang Raya No.5 Ph.+62 21 7179 0151
Opening Hours: Daily 10:00am until late
Star Kemang
The Deli population comprises of a healthy mix of local & foreign guests that enjoy the laid back atmosphere and their Live Music acts on Wednesday to Friday. Also popular for  Indonesian, Tex-Mex, American, Indian and Asian comfort food. Get freshly baked breads, and fresh Chapati's and Naan breads baked fresh from their Tandoor oven. Tasty and affordable.
Address: Jl. Kemang Raya No.10, RW.2, Bangka, Mampang Prapatan, South Jakarta City, Jakarta 12730, Indonesia
Phone: +62 21 22717700
Queen's Head Kemang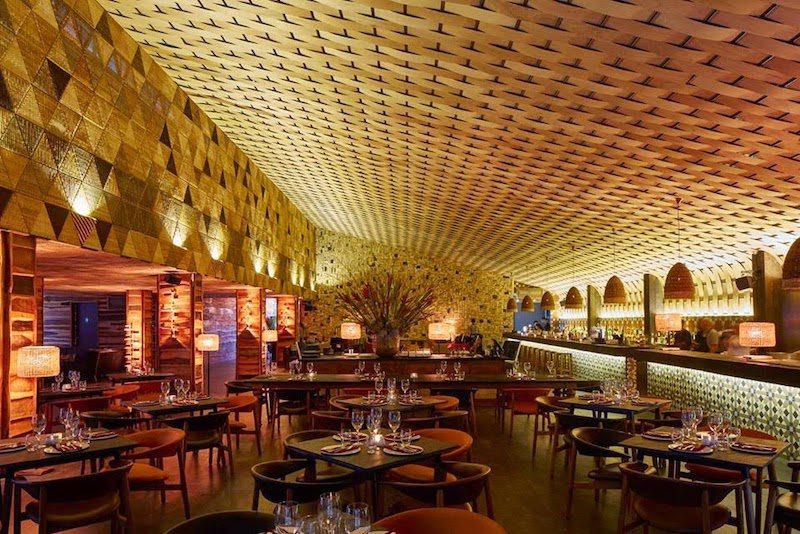 A trendy restaurant that's popular among Jakarta's young crowd, Queens Head tries to bring British touch with an Indonesian flair. Their carefully crafted cocktail list is mirrored by Chef Blake's delectable and original take on modern cuisine. His menu reads like a story of exotic spices blended with modern western staples, presented in a nouveau fashion.
Jalan Kemang Raya No.1, Daerah Khusus Ibukota Jakarta 12730, Indonesia
(021) 7196160
Vin+ Wine Lounge
With its extensive selection of wines and spirits, this is the place to go if you're looking for both quality and range of option. Don't want to wait until you get home? Vin+ has a restaurant, lounge and coffee shop too. Drop in to check out what's in store for the day, or if you're lucky to take part in their occasional free wine tasting.
Jl. Kemang Raya No.45, South Jakarta
Phone:(021) 71792577
The Papillion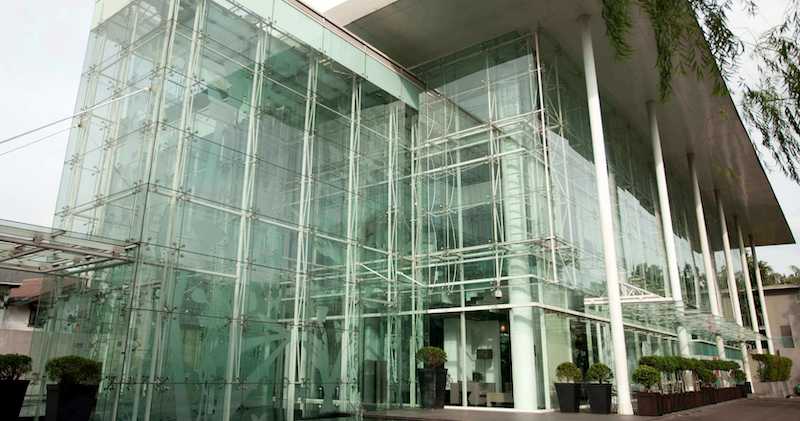 The Papilion Kemang is a luxury lifestyle center located in the Kemang district of Jakarta. The center features a range of high-end shops, restaurants, and cafes. 
Papilion Building, Level 1 & Level 4, Jl. Kemang Raya, No. 45AA. Jakarta 12730
Phone: 021 719 9921 - The Papillion
Things To Do in Kemang
Visit Lippo Mall Kemang
Lippo Mall Kemang is a shopping center located in the trendy Kemang district of Jakarta, Indonesia. The mall is a popular destination for locals and tourists alike, offering a wide range of retail shops, dining options, and entertainment activities.
Lippo Mall Kemang is easily accessible by car, taxi, or public transportation, and there is ample parking available. The mall hosts regular events and promotions, making it a lively and exciting destination for visitors. With its combination of shopping, dining, and entertainment options, Lippo Mall Kemang is a must-visit for anyone spending time in the Kemang area.