Gyudon is literally "beef bowl", a Japanese dish consisting of a bowl of rice topped with beef, egg, garlic. These restaurants elevate the dish by using premium US beef to wagyu beef, as well as being innovative by using truffle sauce.
1. OKU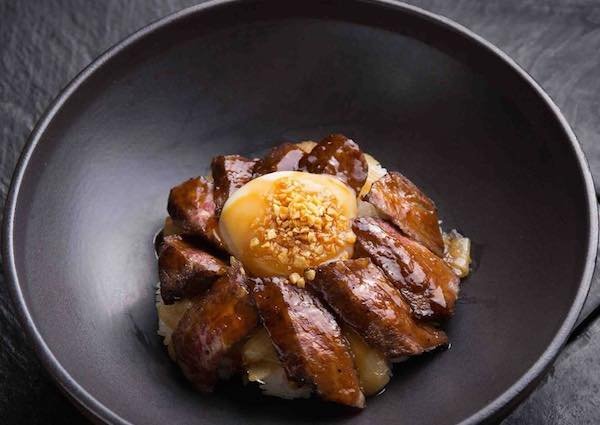 Japanese premium restaurant OKU at Hotel Indonesia Kempinski Jakarta is helmed by Chef Kazumasa Yazawa. OKU offers a modern take on Japanese dishes combined with traditional flair. Fresh seafood is imported from Tsukiji Fish Market, Tokyo, twice per week to ensure that the restaurant only serves the freshest and top-notch-quality sashimi, sushi, and other seafood-based items. Some of the favorite dishes including OKU Karaage, Wagyu Ichibo, Mizu (Water Mochi), and of course the mouthwatering Truffle Gyudon. The Truffle Gyudon consists of premium US Beef and onsen egg topped with black truffle sauce and garlic sprinkles. The sweet and savory flavor combined with the super tender beef made this menu is one of the best selling ones in OKU.
Hotel Indonesia Kempinski Jakarta
Jl. M.H. Thamrin No.1, Menteng, Jakarta Pusat
P: (+6221) 23583896
Instagram: okujakarta
Website
2. Sushi Hiro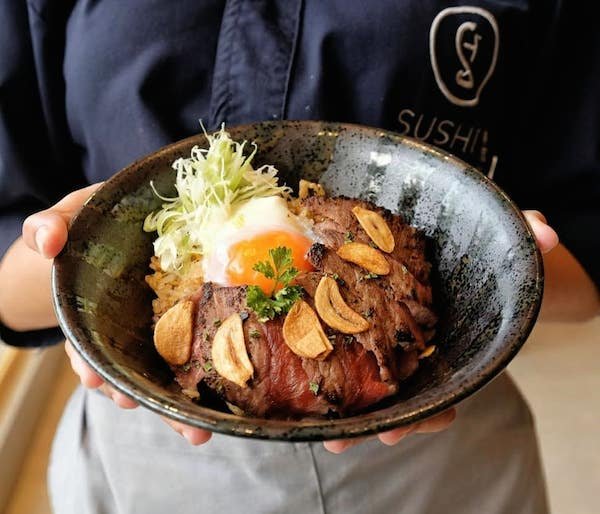 Sushi Hiro is known as a sophisticated dining room with an elegant interior turning out elevated Japanese classics. The restaurant's highlighted menu is definitely its sushi rolls. But, you can also try the Truffle Gyudon consists of premium US beef and onsen egg, topped with truffle sauce and garlic chips.
Jl. Suryo No.24, Kebayoran Baru, Jakarta Selatan
P: (+6221) 72800108
Instagram: sushihiro_id
3. Izakaya Kai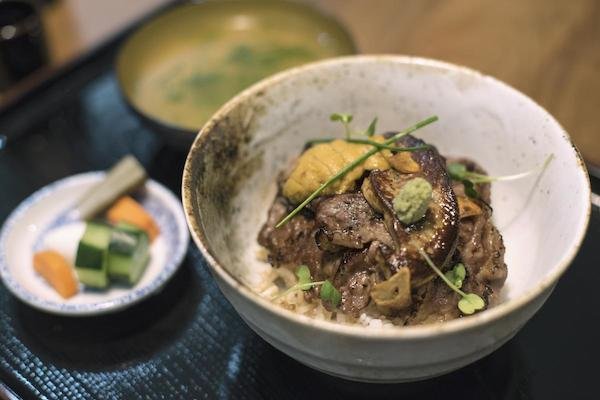 Izakaya Kai is authentic Japanese dining by Adhika Maxi, Karen Carlotta, and helmed by Master Chef Hitoshi Kimura. Chef Kimura is a Tempura specialist with 30 years of history behind the counter. The result is a melange of flavors and textures; fried, steamed, hot, cold, crispy, tender. Expect exceptional seasonal local and imported ingredients, from the oceans to the best land produces, prepared by well-honed techniques in our modern Izakaya setting. Izakaya Kai is also offering premium gyudon made of Nozaki A5 wagyu beef, served with pickles, tamagoyaki, and crispy garlic.
Jl. Pluit Kencana No.59, Pluit, Penjaringan, Jakarta Utara
P: (+6221) 22663966
Instagram: izakayakai
Website
4. Sushi Sen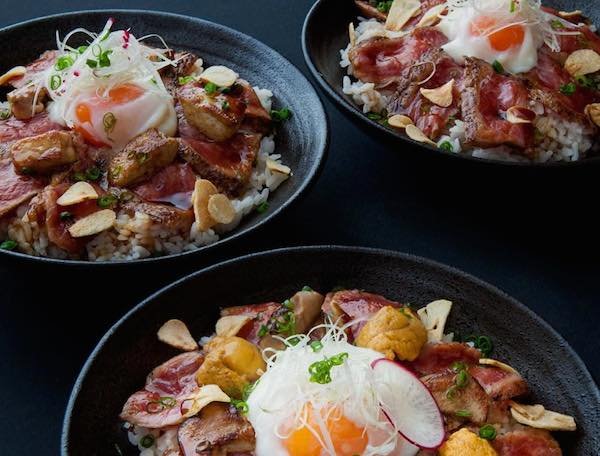 If you're looking for a decent sushi place in Pantai Indah Kapuk area, Sushi Sen is usually on top of the list. Offers the best selection of sushi rolls and sashimi, Sushi Sen wins the heart of many by its tasty flavor and affordable price. In addition to sushi, the place also offers delicious gyudon made of premium beef and served with onsen egg. You can also choose to add Uni or Foie Grass with an additional charge. The gyudon might not be served in an abundant portion, but it's still the right selection to accompany your sushi dining.
Ruko Crown Golf Blok B No. 1, Jl. Marina Raya, Kamal Muara, Penjaringan, Jakarta Utara
P: +6221 22512669
Instagram: sushi_sen
5. Tubo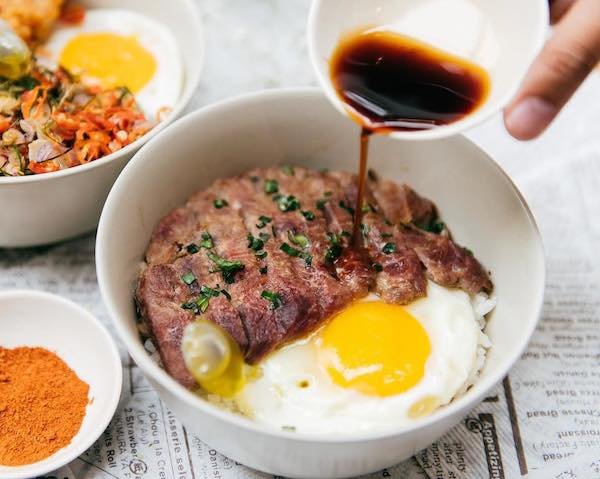 Tubo claimed as the first truffle gyudon bowl in Jakarta. Favorite choices for a to-go meal, Tubo offers a scrumptious Truffle Gyudon, served with a sunny side up and truffle oil. Using the premium US beef, Tubo attracts many people for its relatively affordable gyudon and other truffle selection.
Jl. Percetakan I No.41, Kramat Pela, Kebayoran Baru, Jakarta Selatan
P: +62812-9261-2291
Instagram: heytubo