There's nothing wrong with being a little bit glutton during this festive season. Those turkey, ham, and roasted beef are not complete without the unsung hero at the end of every meal which is dessert. This year, pastry chefs in town once again are being creative with their unique designs and flavors to satisfy your sweet cravings. It's still not late to order, so up your game with these best Christmas-inspired cakes, cookies, and other cute hampers that are available in Jakarta.
Ann's Bakehouse & Creamery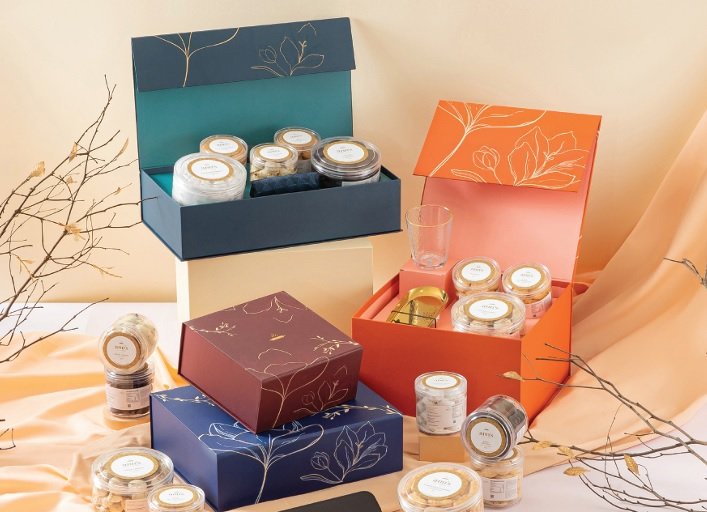 Take your hampers gifting game to a new level with even more expressive colors. Annsclusive Hamper series is a complete gift of delicious treats and an enchanting design. All the elegant boxes are packed with all the cookies you cannot resist.
Jl. Sungai Sambas 3 No. 12, Kebayoran Baru, Jakarta Selatan 12130
Jl. RC. Veteran Raya No. 67, Bintaro, South Jakarta, Jakarta 12330
Phone: +62 811-114-960
Instagram: @annsbakehouse
https://www.annsbakehouse.com/
Beau Bakery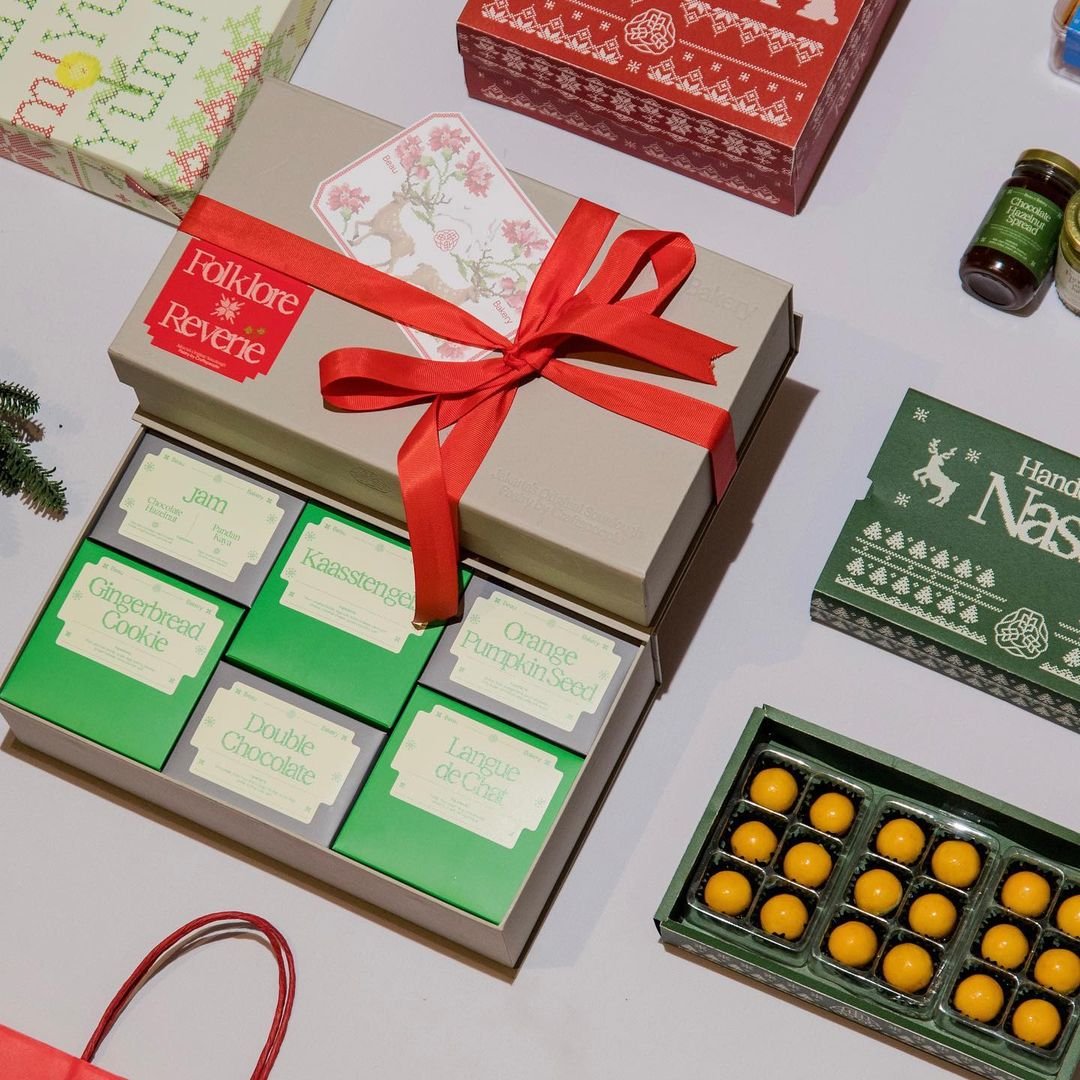 What's more perfect from Beau Bakery hamper options? Their elegant box will make your holiday complete with a variety of baked goods. Only the best things are inside this perfect gift. Each person deserves to get this special treat during this holiday season!
Jl Cikajang No. 29, Kebayoran Baru, Jakarta Selatan 12170
Phone: +62 21 2752 7454, +6281219317236
Jl Panglima Polim IX No. 15, Kebayoran Baru, Jakarta Selatan 12160
Phone: +62 21 2708 5065, +6281211722473
Instagram: @beaubakeryco
https://www.beaubakery.co/
Clairmont Patisserie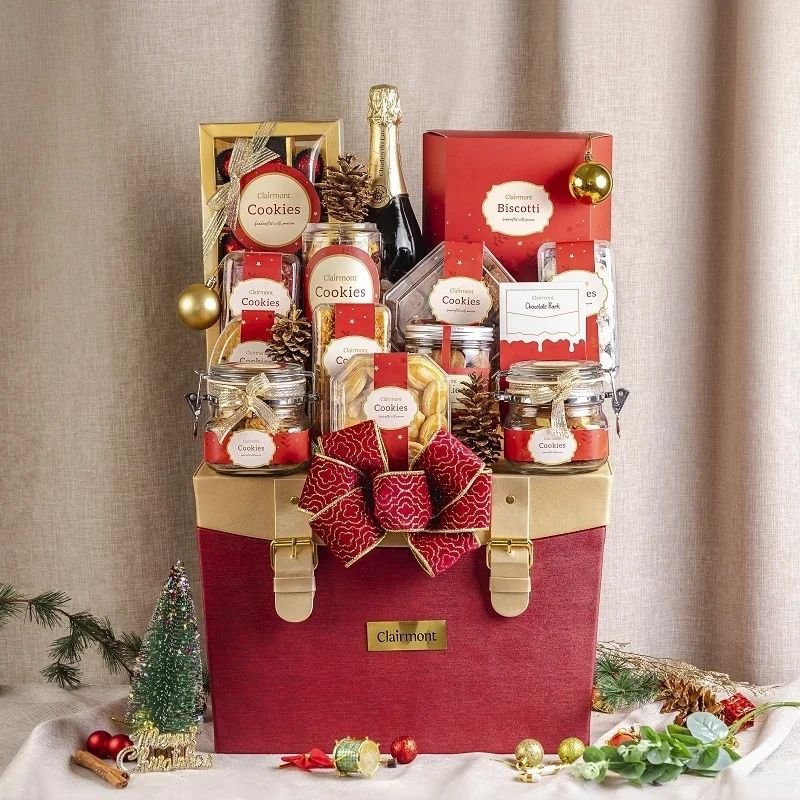 Share the magic of giving with Clairmont's varieties of Hampers & Gift collections. With a wide option of sizes, Clairmont's Christmas hamper is just perfect for any group.
Jl. Gandaria I No. 73. Jakarta Selatan
Phone: (+6221) 739 6054, +62811 8855 299
Jl. Boulevard Raya, Graha Bulevar A no. 18, Jakarta Utara
Phone: (+6221) 29451149, +62811 8855 308
Jl. Margaguna Raya No. 9 Jakarta Selatan
Phone: (+6221) 759 111 58, +62811 8855 301
Jl Tebet Raya No.54C Jakarta Selatan
Phone: (+6221) 8370 9928, +62811 8855 306
Jl. Pesanggrahan No. 2B Meruya Utara, Jakarta Barat
Phone: (+6221) 5890 3307, +62811 8855 305
Instagram: @clairmontcakes
https://www.clairmontcake.co.id/
Colette Lola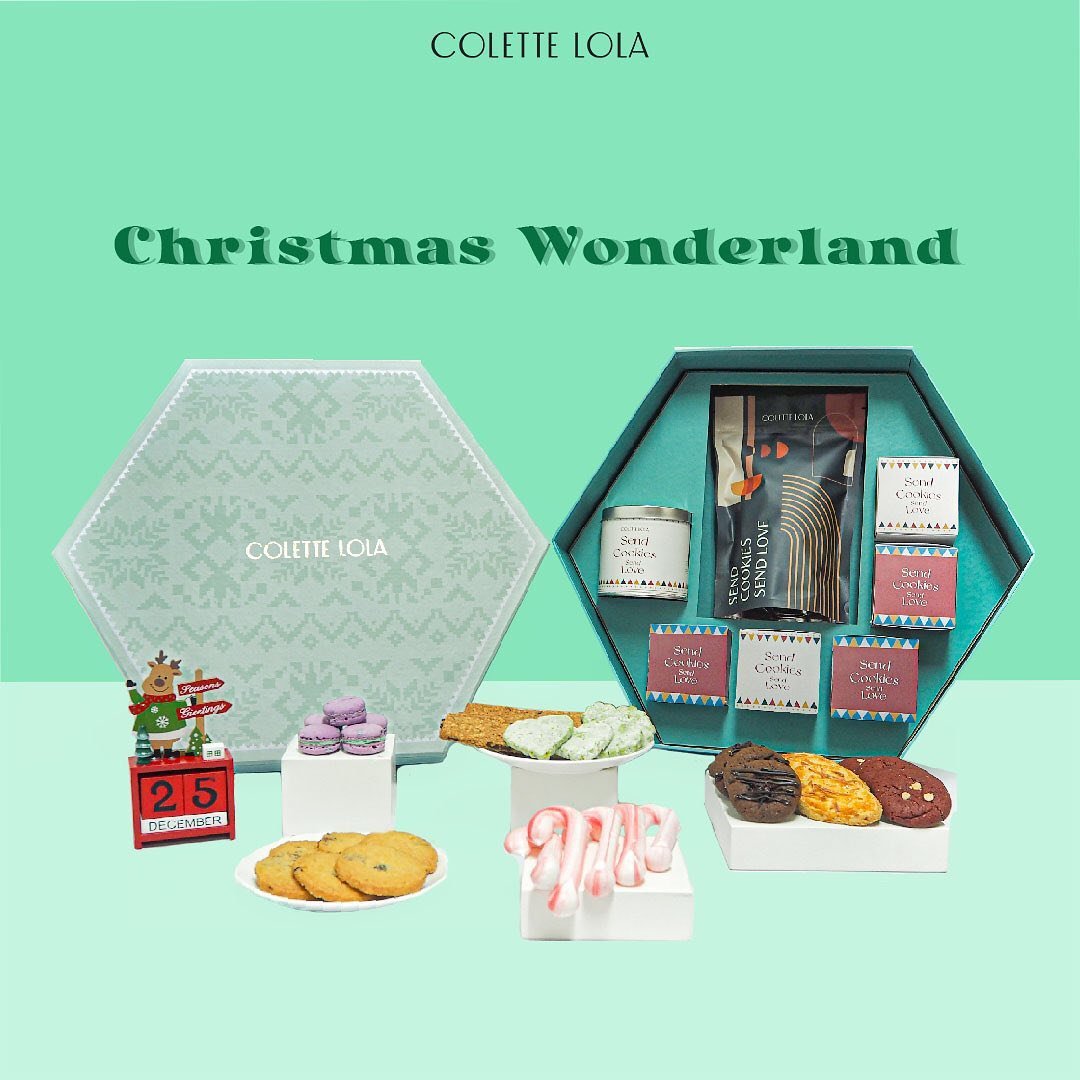 Colette Lola's special hampers will complete your Christmas season! They have all the things we love that come in different sizes and content. All the essentials you need are well-catered to bring joyful vibes. Colette Lola brings you joy and luxury closer. Filled with delicious treats as an unforgettable gift for loved ones, colleagues, or friends.
Jl. Senopati Raya No. 64, Jakarta Selatan 12190
Grand Indonesia West Mall Lt. 3a, Jl. MH. Thamrin No. 1, Jakarta Pusat 10310
Jl. Kembangan Raya no. 23, Jakarta Barat 11610
Phone: +6281315015096, +6282210169872
Instagram: @colettelola
https://www.colettelola.com/
Exquise Patisserie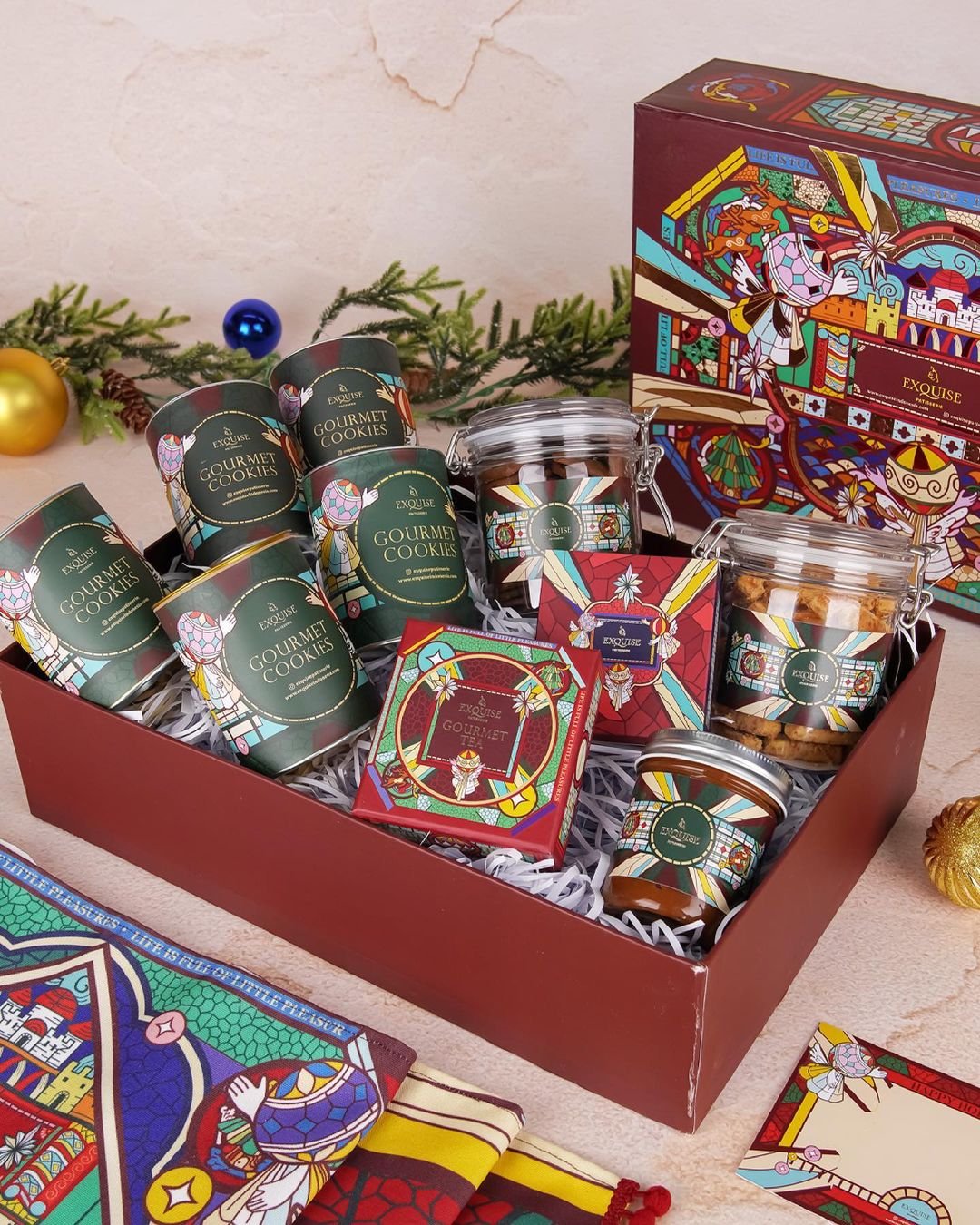 Christmas is the season of joy, gift giving and families united. Share something special for your loved ones. With the mosaic-tiled design and various delightful cookies inside, Exquise Patisserie's festive hampers will surely bring joy and happiness.
Jl. HOS Cokroaminoto 42A, Menteng, Jakarta 
Phone: +6221 316 1413, +62818 669 009
Jl. Boulevard Raya WB2 No. 24, Kelapa Gading Permai, Jakarta 
Phone: +6221 4585 695, +62817 4918 870
Jl. Gunawarman No. 18, Kebayoran Baru, Jakarta
Phone: +62817 4918 867
Instagram: @exquisepatisserie
https://www.exquiseindonesia.com/
Gouw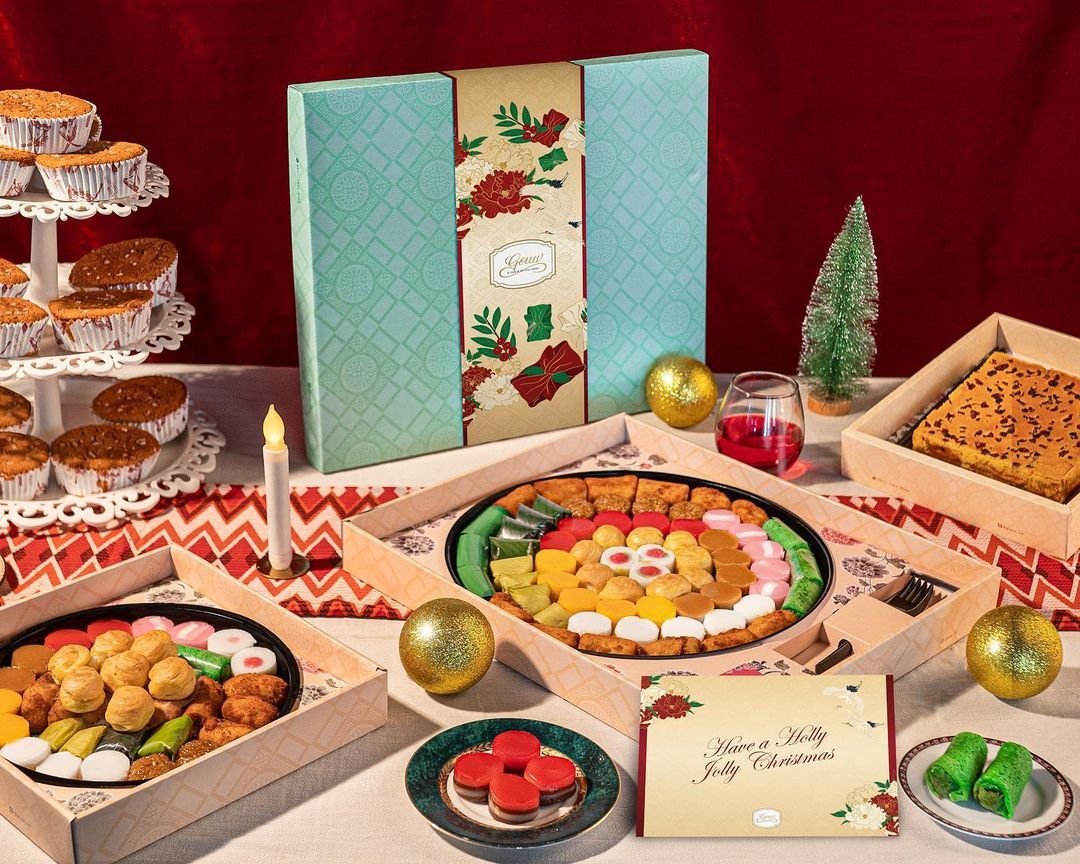 Christmas is a moment when you can share love and peace with others. Don't miss the opportunity to sow the seeds of happiness through a variety of delicious dishes in the Gouw Christmas Special Edition. Savor the goodness of Indonesian traditional cakes packed in a sleek and modern design for your perfect gift.
Phone: +62877 7544 0950
Instagram: @gouw.id
La Maison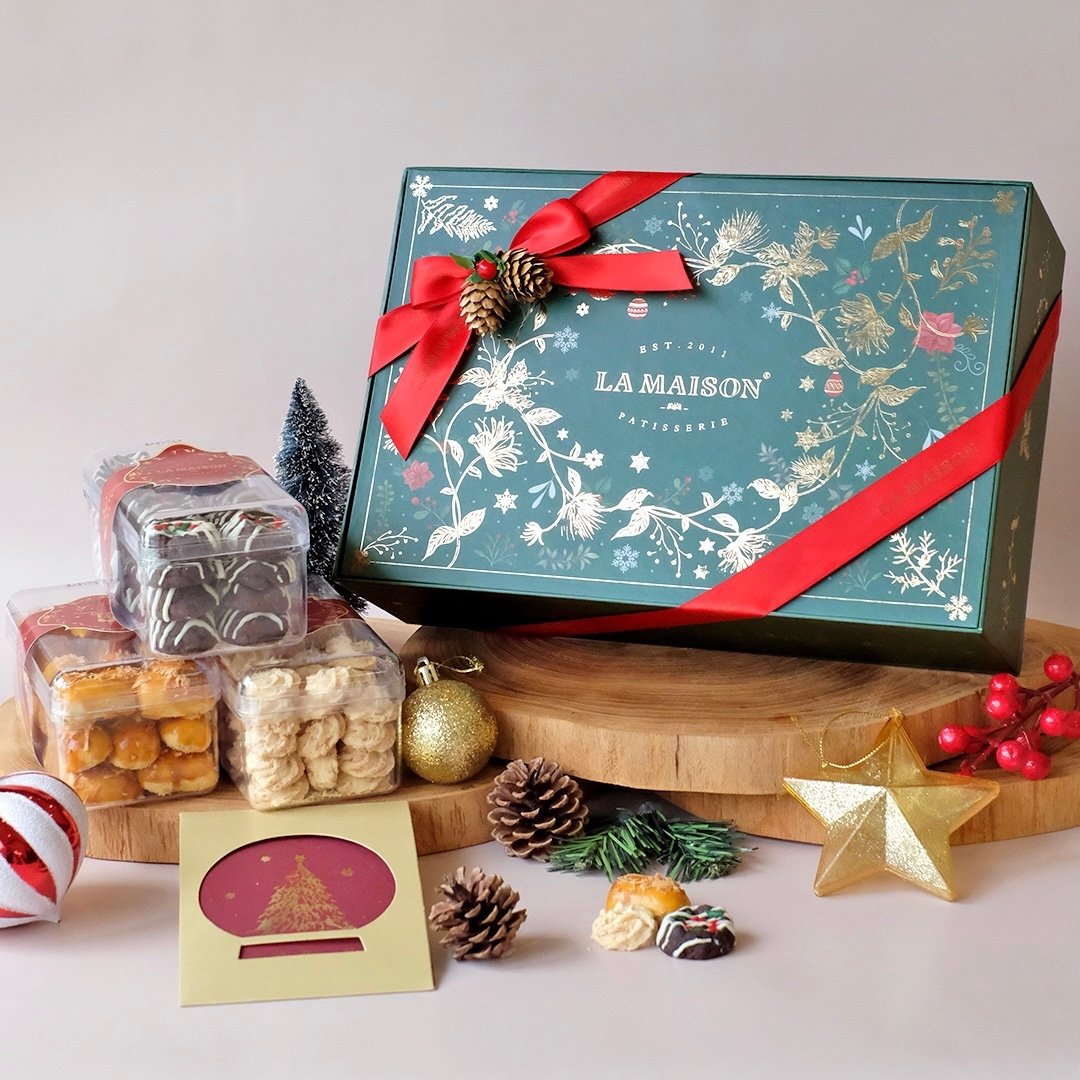 Say hello to La Maison's Verte Hamper with embellished gold garland and poinsettia, tied under silky red ribbon & pinecone to complete the festive holiday! This hamper contains Chocolate Peppermint Cookies, Pineapple Cheese Pie, Cheese Sago Cookies, and a Greeting Card
Grand Indonesia Mall, Lantai Lower Ground, West Mall
Jl. MH Thamrin, Thamrin, Jakarta Pusat
Phone: +628119876668
PIK Avenue, Lantai 1
Jl. Pantai Indah Kapuk, Pantai Indah Kapuk, Penjaringan, Jakarta Utara
Phone: +628116596668
Instagram: @lamaison.id
Namelaka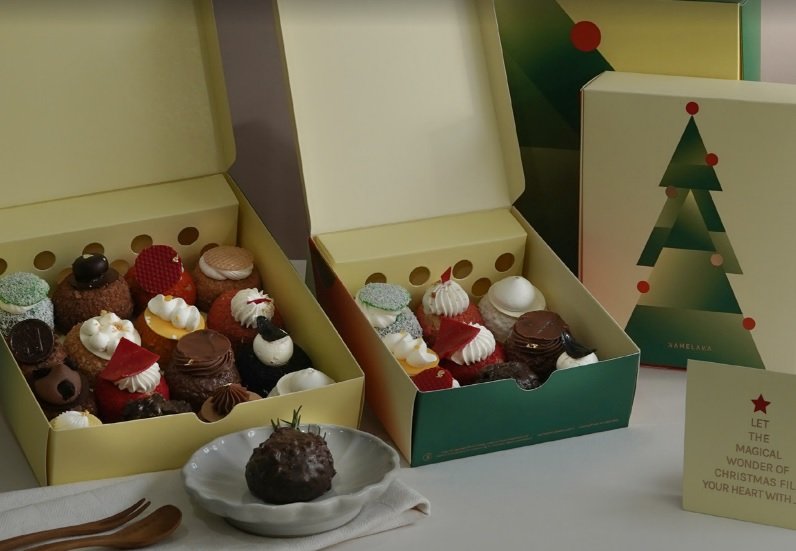 Namelaka knows it can be tricky choosing the perfect cakes and hampers for your special someone this Christmas. That's why Namelaka makes it simple yet still elegant and fun this year. Whether for cookies, special cakes, or choux, Namelaka has it all in store.
ShopHaus Menteng, Level 1
Jl. Teuku Cik Ditiro No. 36, Menteng, Jakarta Pusat
Phone: +6281320232025
Jl. Boulevard Raya Blok WB2 No. 14, Kelapa Gading, Jakarta Utara
Phone: +62 819-3399-9665
Instagram: @namelaka.id
Terra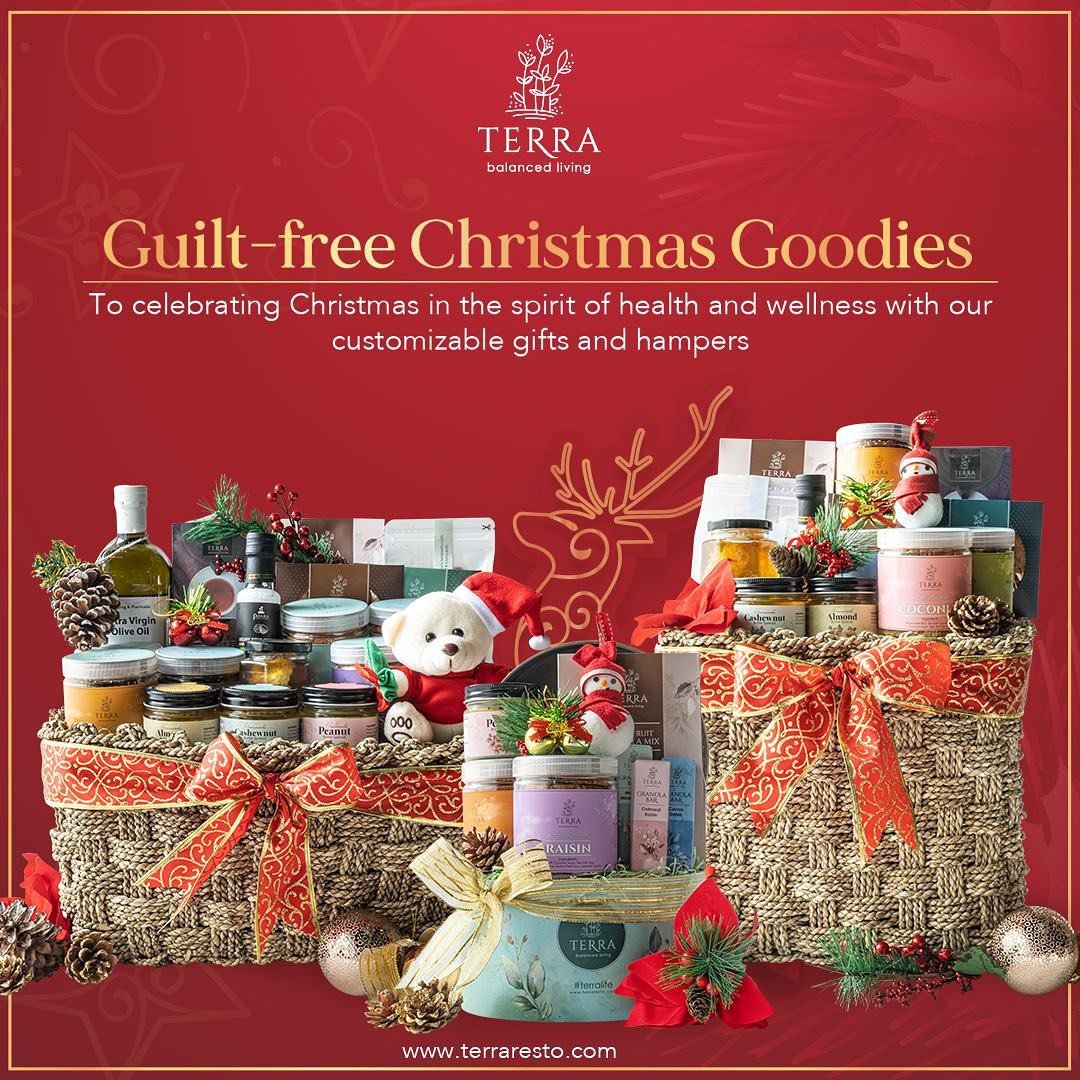 Get Terra's special guilt-free goodies this year for your loved ones. Easen up your Christmas hampers shopping and plan your gifts thoughtfully to those you love the most
Order yours now via WhatsApp at +62 811-1138-662 or Tokopedia bit.ly/TerraChristmasHampers
Jl. Suryo No. 32, Jakarta Selatan 12180
Phone: +62 811-1138-662
TWG Tea Indonesia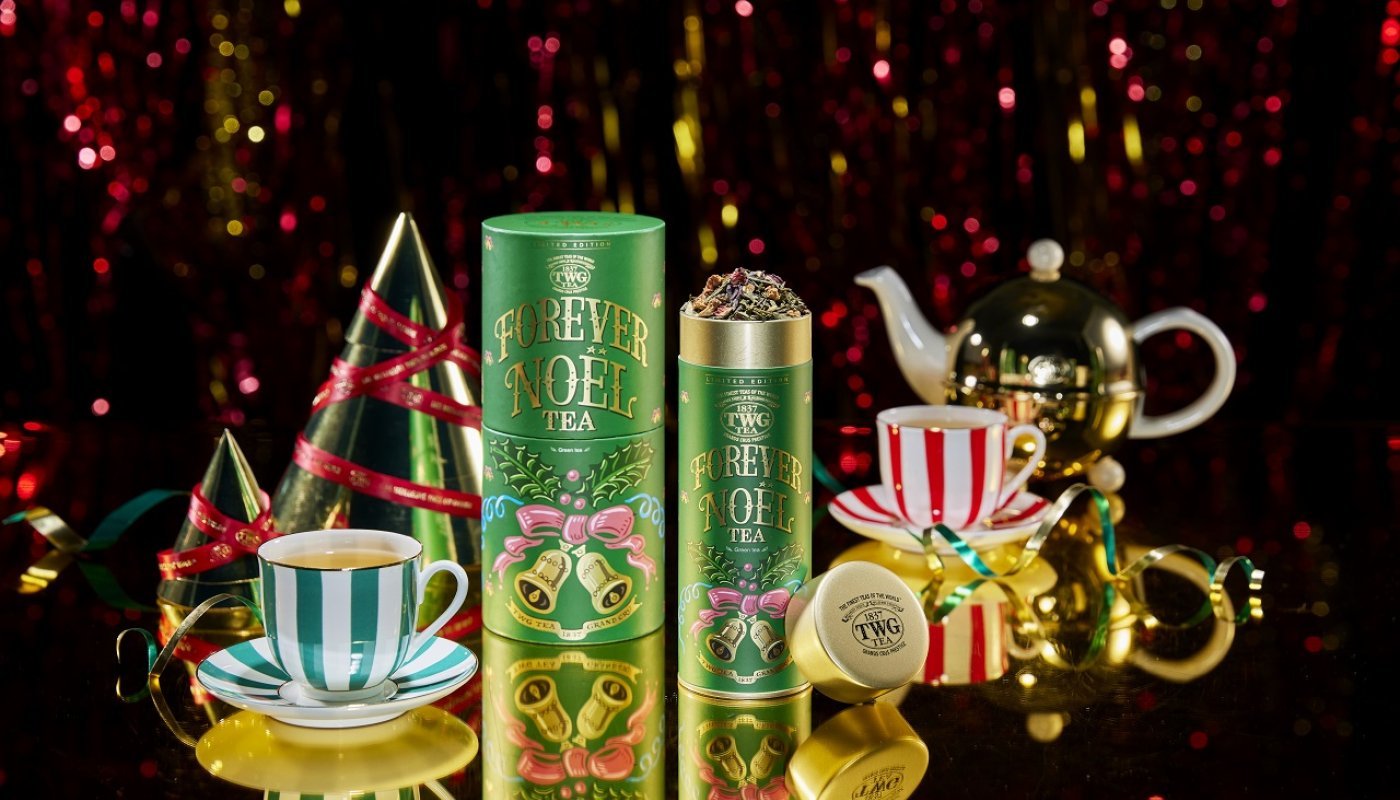 While away cozy evenings as you snuggle by the fireplace and savor a cup of a theine-free Red Christmas Tea, a festival of flavors and spices, to reminisce and celebrate all year long. Yes, the finest global luxury tea brand with the largest list of whole-leaf teas in the world presents Christmas hampers with class and style. Head down to their store and be fascinated by the wide selections of special tea and teapot to make your holiday season more quaint.
Pacific Place Mall, Lantai 1
Jl. Jenderal Sudirman, SCBD, Kebayoran Baru, Jakarta Selatan
Phone: +6221 57973272, +6281381762413
Instagram: @twgteaid