Indonesia is home to many of the best coffee beans in the world, and it is only fair that Indonesia, Jakarta especially, drink more coffee and do the art of coffee drinking justice. So where are the Best Coffee Places in Jakarta? we rejoiced as more equally passionate and professional local coffee brewers and roasters kept popping up and spread around the city. We are sure that this list will grow, but for now, here are some of the best places that we can think of, that you definitely should try:
1. Tanamera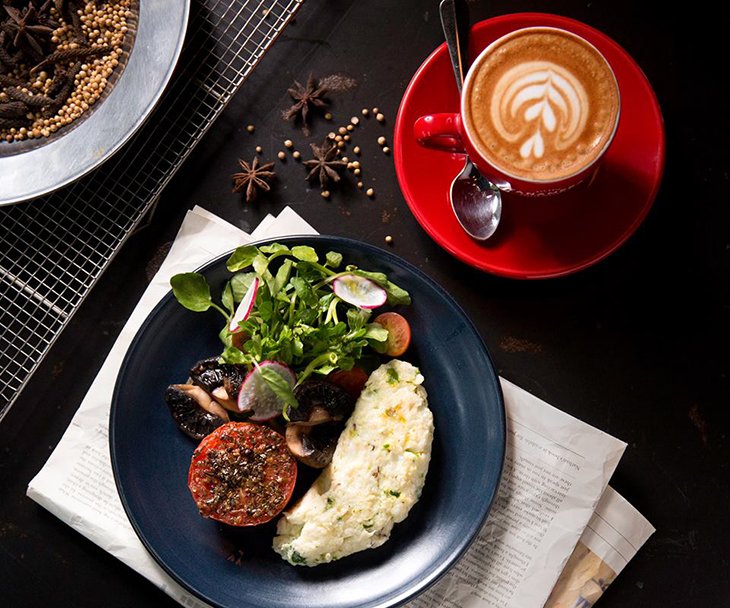 This is where the hardcore coffee heads get their coffee; Tanamera Coffee produces freshly roasted beans according to the unique formulas of their coffee experts. By adjusting the roasting profile for each coffee, they bring out the delicate flavours, notes, and aromas that are characteristic to each variety, processing method and origin. Just recently, Tanamera's roasters won the prestigious 'Champion International Roaster' at the Melbourne International Coffee Exhibition.
Tanamera source Arabica coffee beans from Indonesia's most renowned regions of coffee production,and freshly roast them in-house on their Giesen Coffee-Roasters, which you can witness yourself in their Thamrin shop. Don't forget to bring home some of their intense cold brew to make your cup of Tanamera Coffee at home.
Thamrin City Office Park AA 07 – Jl. Kebon Kacang Raya, Central Jakarta | Telp : +62 21 2962 5599 / 5678 (Open daily, 7AM-8PM)
Jalan Ahmad Dahlan no.16 Jakarta Selatan 12130 P +6221 7278 6111
LOBBY ONE PACIFIC PLACE Jalan Jend. Sudirman Kav 52-53 SCBD, Level B1 Jakarta
PIK, Ruko Gallery 8 No. EK-EL Jl. Pantai Indah Utara 2, Pantai Indah Kapuk
SCIENTIA SQUARE PARK Jalan Scientia Boulevard No. #GV-09, Serpong
2. Common Grounds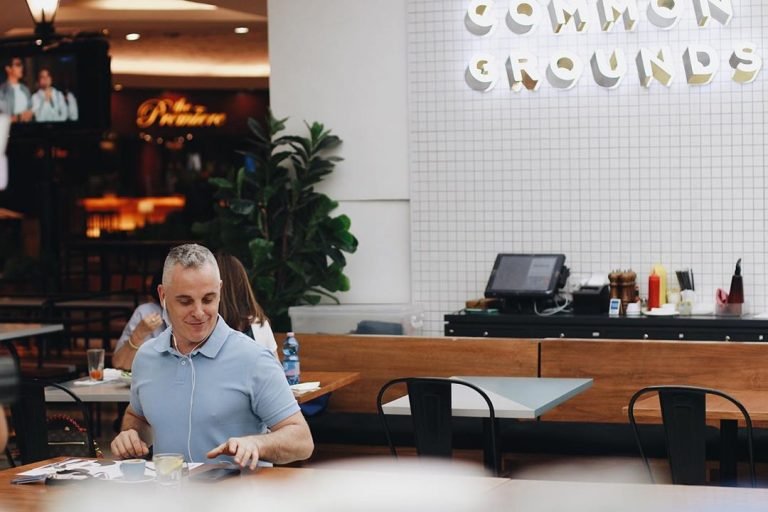 Common Grounds is one of the forefronts in Jakarta's 'third wave' coffee movement, where single-origin artisan coffee is usually the focus. The founders, Daryanto, Aston, and Yoshua have achieved barista accolades both in and out of Indonesia, and common grounds are where you can judge it yourself. Also serving brunch must-try items in this place are the Egg Benedict and Huevos Rancheros con Rendang.
City Walk Sudirman Lantai Ground, Jl. KH Mas Mansyur Kav. 121, Jakarta | P. +62 21 25558963
Pondok Indah Mall 2, 3rd floor | P:  +6221 75920880
Instagram: @commongrounds
3. Djournal House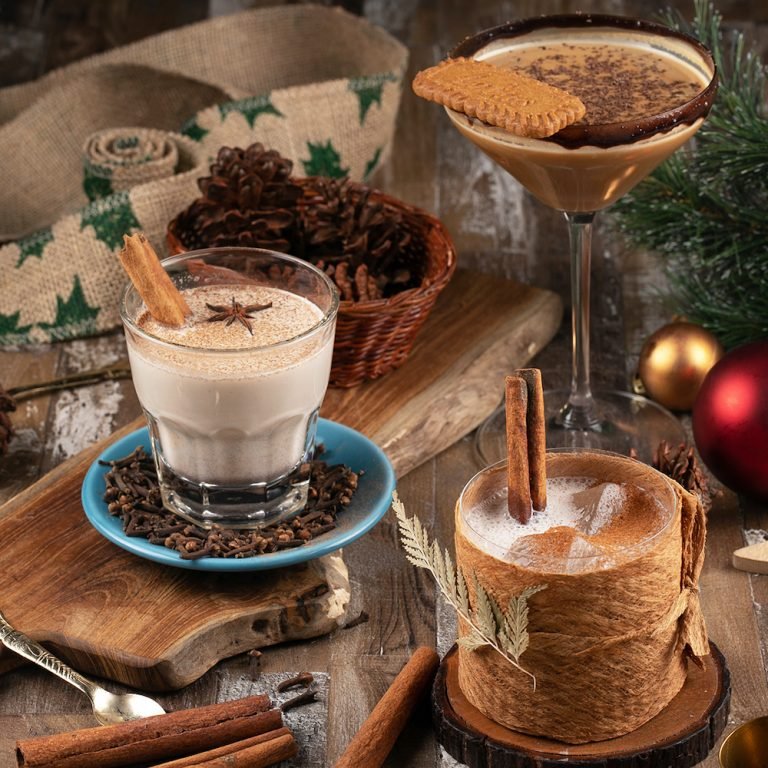 From the makers of "Good Coffee for Good People," Djournal Coffee presents Indonesia's first-ever Coffee and Cocktail Bar: Djournal House. With a love and passion for coffee, music, and cocktails, Djournal House will bring all three elements together to elevate your coffee experience to the next level. Having a dedicated Coffee Roastery & Music Bar, Djournal House will be the freshest place for all young creatives to make connections and look for inspiration. Believing that life is too short for bad coffee, Djournal House will make anyone feel right at home. For the love of coffee, music, and cocktail, Djournal House invites everyone to eat, drink, and celebrate together. All-day, every day.
Jl. Gunawarman No.11A, RT.5/RW.6, Kebayoran Baru, Kota Jakarta Selatan 12110
Phone: (021) 27516939
https://www.ismaya.com/eat-drink/djournal-house
4. Anomali Coffee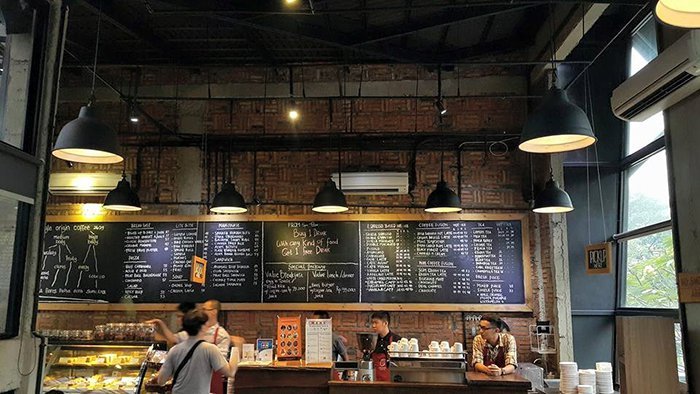 Established in 2007, Anomali Coffee is one of the forefronts in promoting Indonesian single-origin coffee beans to both the country's coffee drinkers and the world. Anomali roasts their organic Aceh Gayo, Bali Kintamani, Flores Bajawa, Papua Wamena, Luwak, and other premium beans in-house and brews them with care using their prized Italian espresso machines. Baristas wannabes or just coffee-heads can also get advanced espresso training at their Senopati branch.
Locations:
Senopati (Café & Training Centre) Jalan Senopati No. 19 Kebayoran Baru, Jakarta Selatan.| (+6221) 52920102
Kemang – Jl. Kemang Raya No. 72 Unit G Jakarta 12730 | (+6221) 7194742
Setiabudi One – Jl. HR Rasuna Said Kav 62 Karet Setiabudi, Jakarta Selatan. | (+6221) 5229228
Menteng – Jln Teuku Cik Ditiro No. 52 Menteng, Jakarta Pusat | (+6221) 3106370
www.anomalicoffee.com
5. Antipodean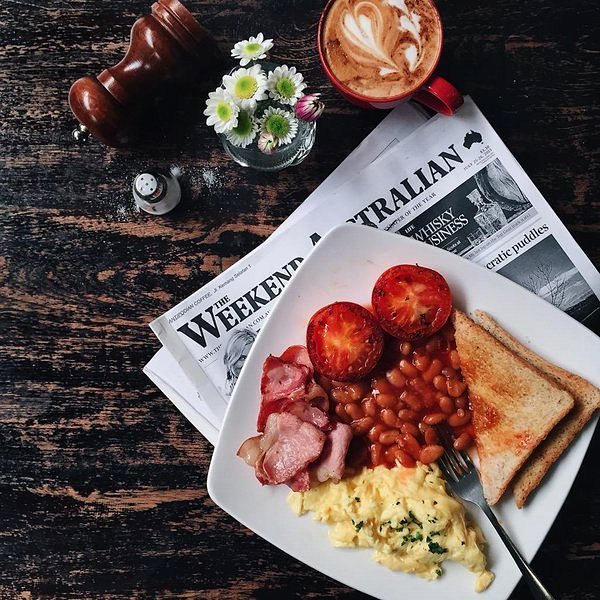 Antipodean takes its very soul from the cafes that have gone before it, not only the Antipodes, but also in Europe. This café will give you the rare experience of New Zealand style café and food, in Jakarta.  It is a popular meeting place and a central spot in Kemang where expatriates and Indonesian meet, chat, gossip, romance and chills out over a cup of excellent coffee and a plate of awesome pastries.
Hero Kemang Complex Jl. Kemang Selatan no.1
(021) 7192364
Open: Everyday 08.00 am – 08.00 pm
6. St. Ali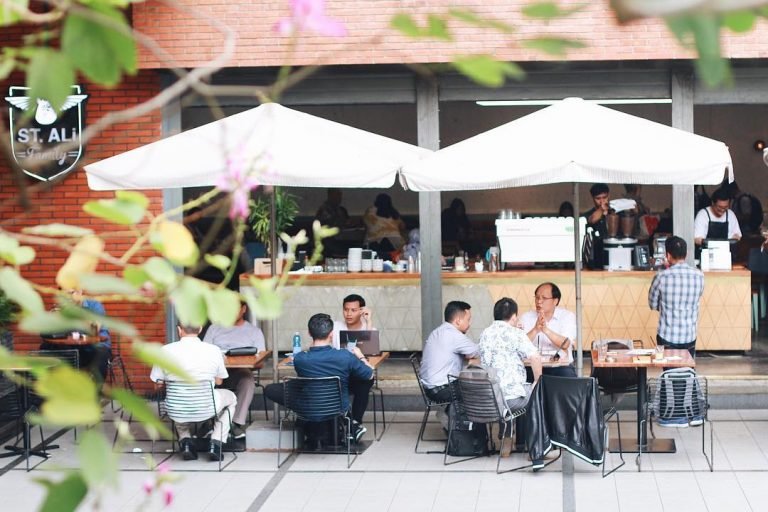 One of the most popular and trendy coffee shop in Melbourne Australia, St. Ali branched out and quickly stole the limelight of the rapidly growing third wave coffee culture of Jakarta with their first and (currently) only shop outside of Australia.  For the coffee here they serve both manual brew and espresso-based coffee, using their "Orthodox Blend", a mix of Colombia and Brazil beans for the espresso-based, and their signature "Colombia Portillo" blend for the manual brew.
Phone: 021 52906814
Setiabudi Two, Lantai Ground, Jl. HR Rasuna Said, Setiabudi, Jakarta
IG: st_ali
FB: www.facebook.com/stali
7. Benedict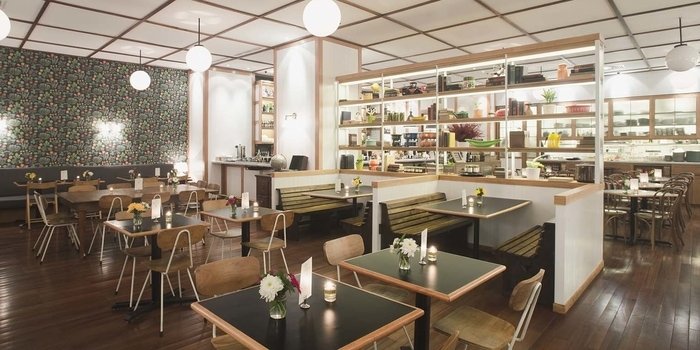 One of the best places to get coffee and breakfast in Jakarta. Located in 2 of Jakarta's main malls, Grand Indonesia and Pacific Place mall,  Benedict takes breakfast items to great height Benedict and has a designated coffee bar with specially curated from Crop to Cup coffee options from their, all using the Benedict Blend of 100% Indonesian Arabica coffee from Toraja, Dolok Sanggul, and West Java. In addition to the beans, the restaurant's group barista Day Hendratno also highlights other locally sourced products such as coconut, pepper, and palm sugar.
Benedict
Pacific Place Mall, 4th Floor, Jl. Jenderal Sudirman, SCBD, Jakarta
Phone: 021 57973742
https://www.facebook.com/benedictjakarta
www.benedictjakarta.com
8. Djournal Coffee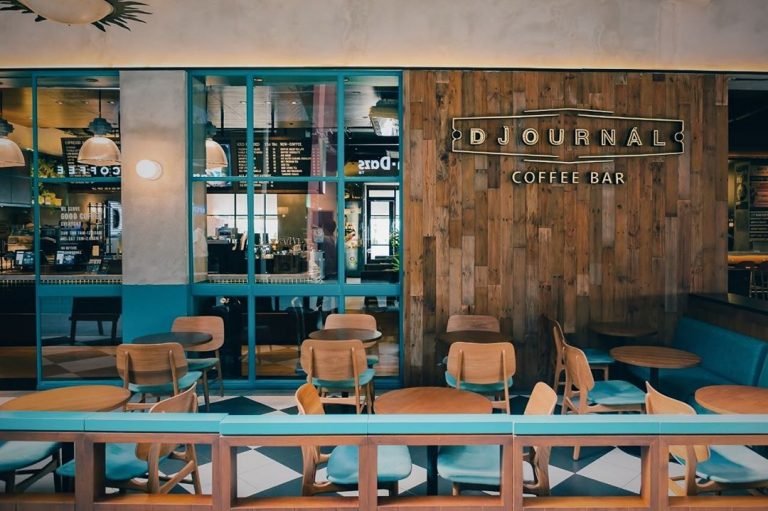 With the belief that life is too short for bad coffee, Djournal Coffee has been delivering your daily caffeine fix since opening its doors in 2013. Every single day, Djournal Coffee aspires to make its establishments as comfortable as possible for all its patrons, a.k.a "Djournalists", providing a third home after their house and workplace. Our devotion to bringing the best possible cup of coffee is acknowledged internationally as the best Asia Pacific Airport Coffee, Tea, Non-alcoholic Beverage Shop of the Year by FAB in 2018.
Not only serving cups of caffeinated drinks, but Djournal Coffee also offers signature ice-blended drinks with exciting flavors, such as Nutella Blast, Regally Blonde and Green Tea Freeze, to be paired with delicious Egg Benedict Batavia and various pastries. All the goodness of Djournal's menu could be enjoyed in a relaxed and down-to-earth atmosphere; a gentle reminder that coffee is a product of the earth that is always grounded and humble.
Jakarta Outlets:
Senayan City
Puri Indah Mall
Cilandak Town Square
Grand Indonesia
Living World
Gandaria City
WTC 6
Maxxbox Lippo Mall
Soekarno Hatta International Airport
Web: https://www.ismaya.com/eat-drink/djournal
9. Ombe Kofie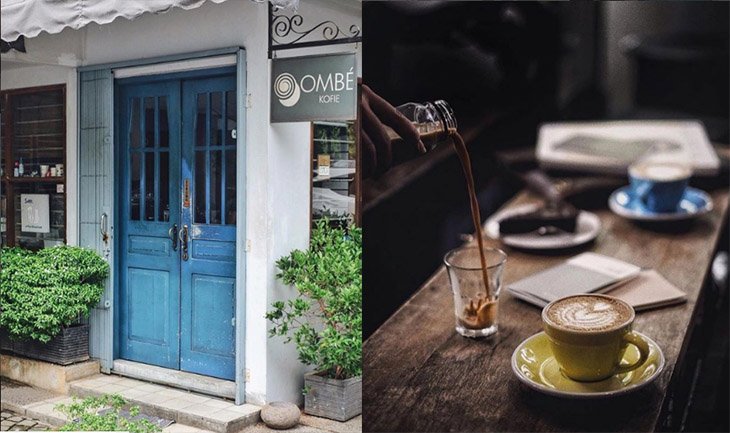 Started in 2015, Ombe Kofie might not be the trendiest compared to other new coffee places in the area, but Ombe is always busy with coffee lovers. It is the real neighborhood coffee place.
Jalan Pluit Sakti No. 117, Jakarta (sebelah Apotik Putri)
Hours: 8AM–5:45PM
https://www.instagram.com/ombekofie
10. One Fifteenth (1/15)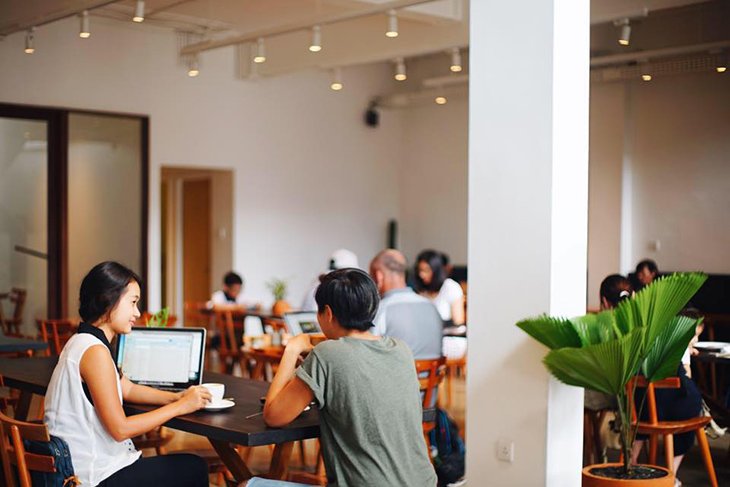 With a name inspired by the coffee-to-water ratio that yields an ideal cup, 1:15 is undoubtedly very serious about coffee. It has been gaining popularity as one of the hippest and the best coffee places in South Jakarta. Its minimalistic and almost sterile interior gives a very soothing feeling, and you will see a lot of guests coming here to enjoy multiple cups of coffee while they work away on their laptops.
Jalan Gandaria 1 No. 63 South Jakarta 12130
Open: 8AM – 10PM Daily
Menteng Jalan Dr. Kusuma Atmaja No.79 Menteng, Kota Jakarta Pusat 10310
Hours: 7am – 9pm
Jl. Kemang Raya 37, South Jakarta
Hours:
Facebook: One Fifteenth Coffee
11. Ruang Seduh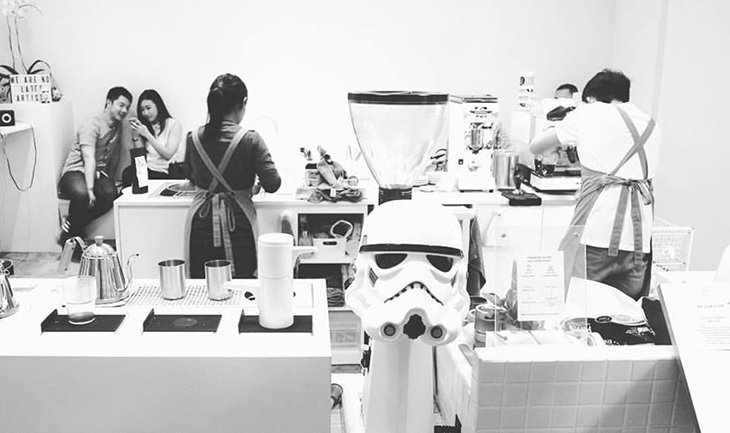 A coffee spot that offers specialty coffee from local farmers and roasters. From the people behind Pasar Santa's popular coffee school  ABCD (A Bunch of Caffeine Dealers) Coffee. Here, the baristas are eager to help you learn about and to make coffee, so do ask and converse.
Aksara Bookstore
Jalan Kemang Raya No. 8B
Kemang, Jakarta Selatan 12730
12. Nala Coffee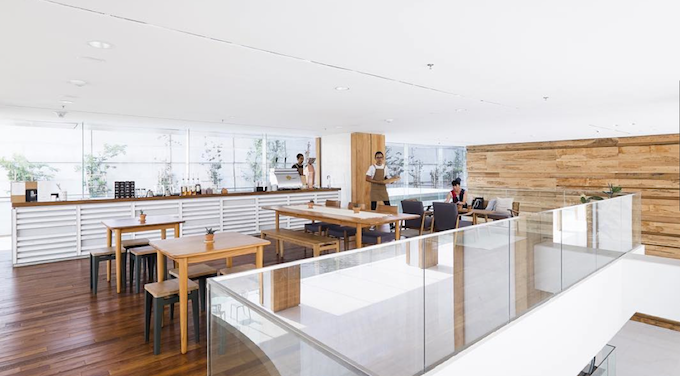 A cozy coffee shop with Japanese style minimalist design that serves single-origin, locally grown and roasted coffee. After their TB Simatupang shop, which caters mostly to the office crowd, Nala opened its second shop in Gading Serpong, which also serves a good breakfast and brunch menu and is open on weekends. Their unique Nala Bomb is a must-try.

AD Premier Building. Jl. TB Simatupang No. 1 Jakarta Selatan, 12540 (Monday-Friday)
Ruko New Jasmine Extension Blok HA16 No.15 (near Sekolah Tunas Bangsa) Gading Serpong, Tangerang
Instagram.com/nalacoffee
13. Crematology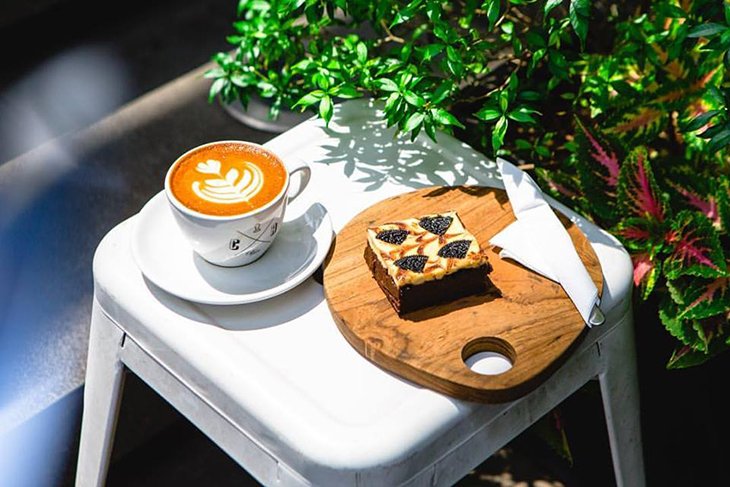 A must-visit coffee spot in Jl. Suryo, South Jakarta, that will get busy during the weekends, but its spacious place and subdued ambiance make it a perfect place to work on the weekdays. Their breakfast and brunch items are also consistently good. Must try!
Jl. Suryo No. 25, Kebayoran Baru, Jakarta Selatan
PX Pavilion St. Moritz, Puri Indah 08118993888
Agro Plaza, GF, Kuningan 021- 5262662
Cipete Raya, Cilandak  021 72656882
Facebook.com/crematology
Instagram.com/crematology
www.crematology.com
14. Giyanti Coffee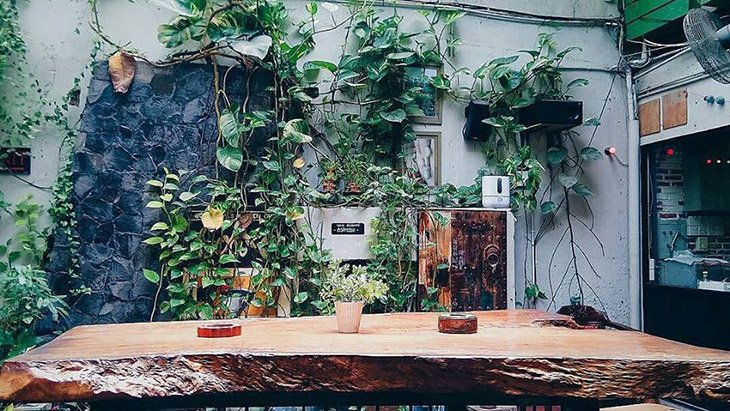 A Specialty Coffee Shop that is also a roastery, serving beans from all over Indonesia. Also serves cakes, and light bites (gluten-free option available) Don't expect green tea latte in this place though, as they only serve coffee-based drinks.
Jl.Surabaya No.20, Central Jakarta
Hours : TUE- SAT 9.30am – 5.30pm
Phone: 021-31923698/081218480012
BB pin: 2665BFA4
Instagram: GiyantiCoffee
Facebook: GiyantiCoffeeRoastery
15. Monolog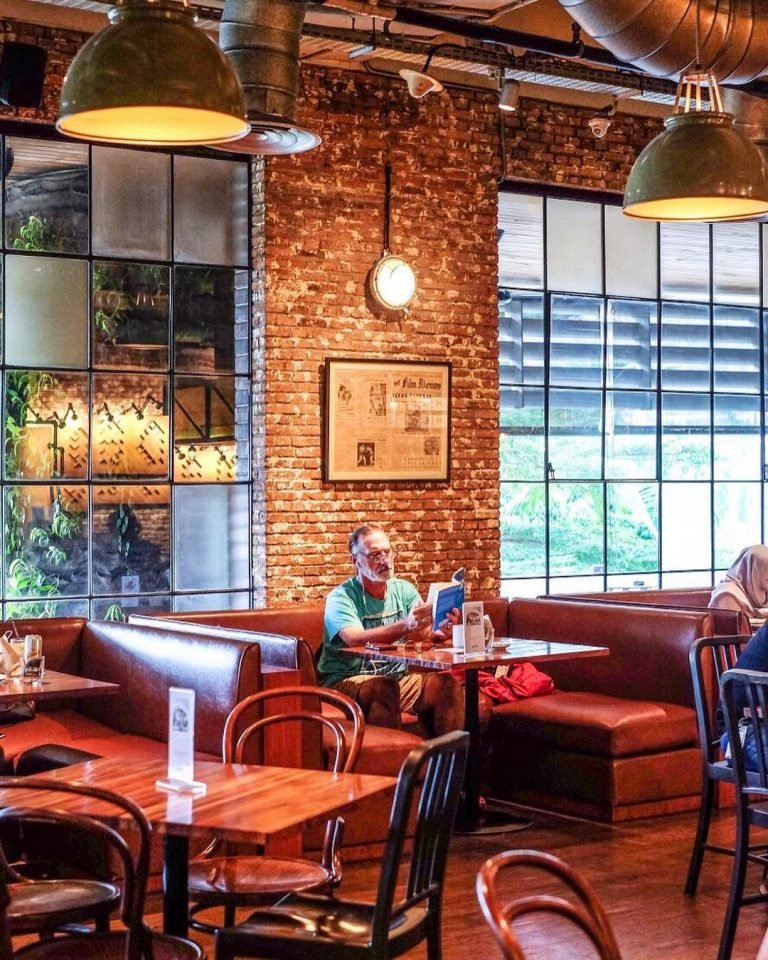 Monolog's awesome all-day breakfast selection and quality coffee have made Monolog one of the hottest places for Jakartans to start their morning rituals or for weekend brunches. It also has a bakery that offers pastries, bread, cakes to go with your strong cup of black coffee. Usually packed on weekends, so come early to get a comfy spot.
Plaza Senayan, Palm Gate Entrance Unit CP 101 B – (021) 5725144
Street Gallery, Lantai 2, Jl. Metro Pondok Indah, Pondok Indah, Jakarta – (021) 29529775
16. Bakoel Koffie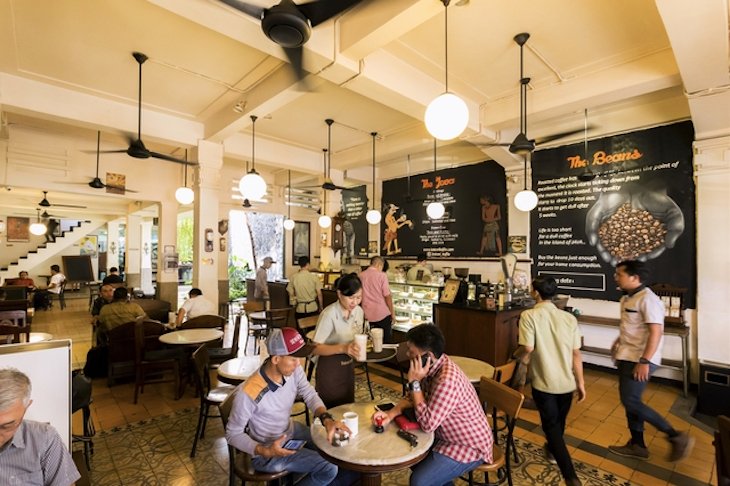 One of the oldest coffee shops in Jakarta, Bakoel started from a humble beginning of Tek Sun Ho coffee shop in the 1870s. Liauw Tek Siong, the owner, purchased his coffee beans from sellers carrying a 'bakoel' or a traditional woven bamboo container.
Today, Liauw's fourth-generation still continues the legacy of roasting, blending, and brewing Indonesia's finest beans. We particularly love the vintage ambiance in their cozy shop in the old neighborhood of Cikini, perfect for a lazy Sunday afternoon talk over a warm cup of coffee and tasty grubs.
Jl. Cikini Raya no. 25 Jakarta Indonesia
Jl. Bintaro Utama III Blok AP No. 60
www.bakoelkoffie.com
17. Sophie Authentique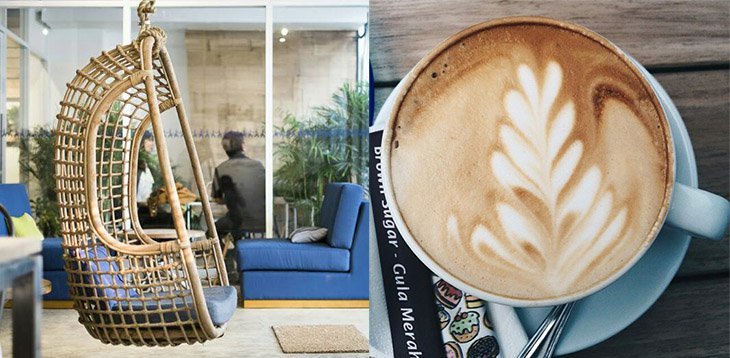 It started off as only a delivery service on weekends started by Sophie Boyer, a long-time French resident in Jakarta. Sophie Authentique has grown into where locals and ex-pats alike can feel 'a slice of Paris in Kemang'. With an airy ambiance, great baked goods, and awesome coffee, you will quickly fall in love with Sophie.
Jl Kemang Selatan 1 No. 20 A (Near Hero Kemang) Phone: (021) 7180011
Jl. Cipete Raya No. 11 South Jakarta Phone: (021) 7656364
Jl. Cikajang No. 48, South Jakarta Phone: (021) 7263038
http://sophieauthentique.com/
18. LIMA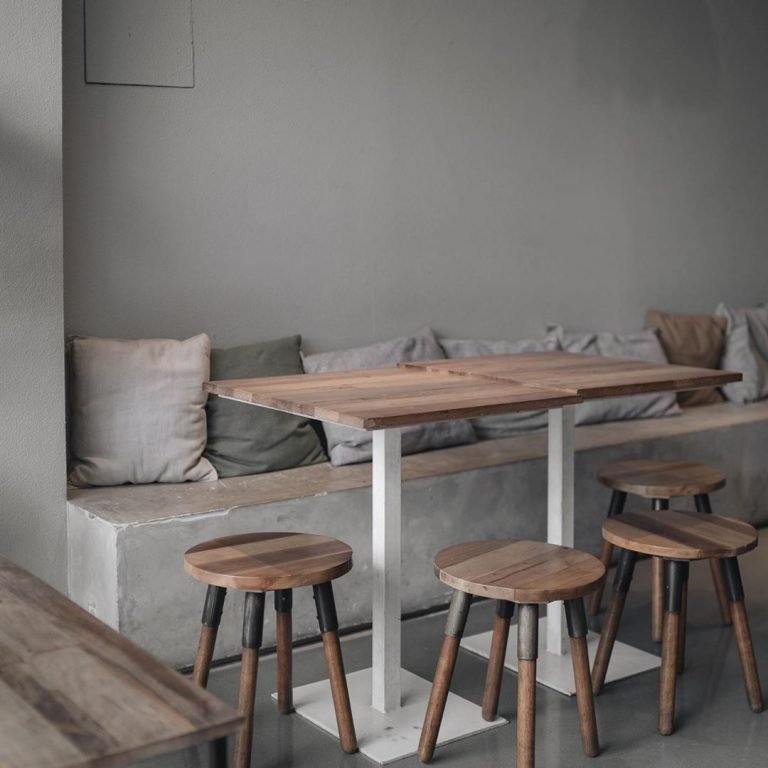 Contemporary, bi-level eatery serving coffee drinks & light cafe fare in minimalist confines. In addition to some of the popular coffee selection, LIMA also highlighted its Charcoal Coffee. Experience the bitterness complemented by the unique flavor from the charcoal.
Rukan Gold Coast Blok A No.5, Pantai Indah Kapuk, Jakarta Utara
Phone: (+6221) 29032885
IG: limajakarta
19. Ottoman's Coffee Brewers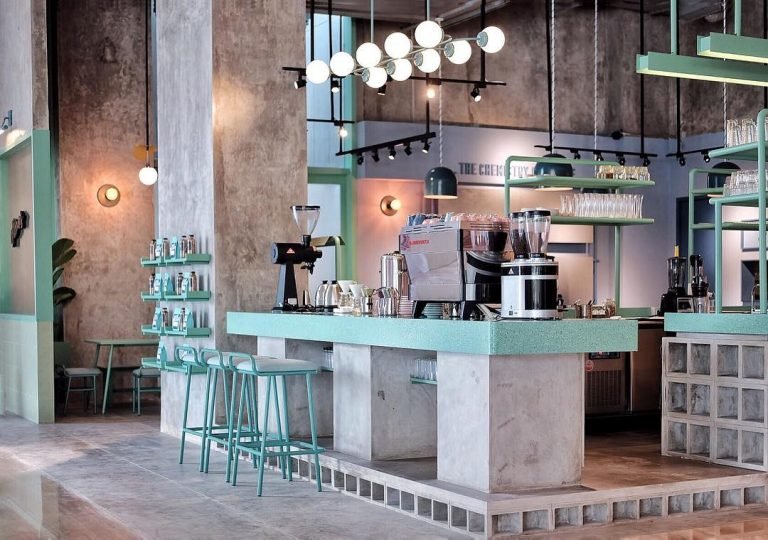 Named after one of the famous empires, the Ottoman, also known as the Turkish Empire, the place is a tribute to the empire for introducing coffee as a delicacy and staple in our daily lives. Ottoman's firstly opened in Pluit Karang Utara No. 119, North Jakarta and finally expanding to Lingkar Mega Kuningan, at Sopo Del Tower, South Jakarta.
Other than high-quality coffee, the Kuningan outlet also offers all-day breakfast, brunch, to lunch and dinner. If the first outlet showcases Turkish/Moroccan interior design, in Kuningan, Ottoman features an interior design inspired by the Turkish color palette. Dominated with the color of Turkish blue, pastel pink, and deep-sea turquoise. So pretty!
Sopo Del Tower, Ground Floor
Jl. Mega Kuningan Barat III, Kuningan, Jakarta Selatan
Phone: (+6221) 50806510
IG: ottomans.coffee
20. .TEMU Coffee (Titik TEMU Coffee)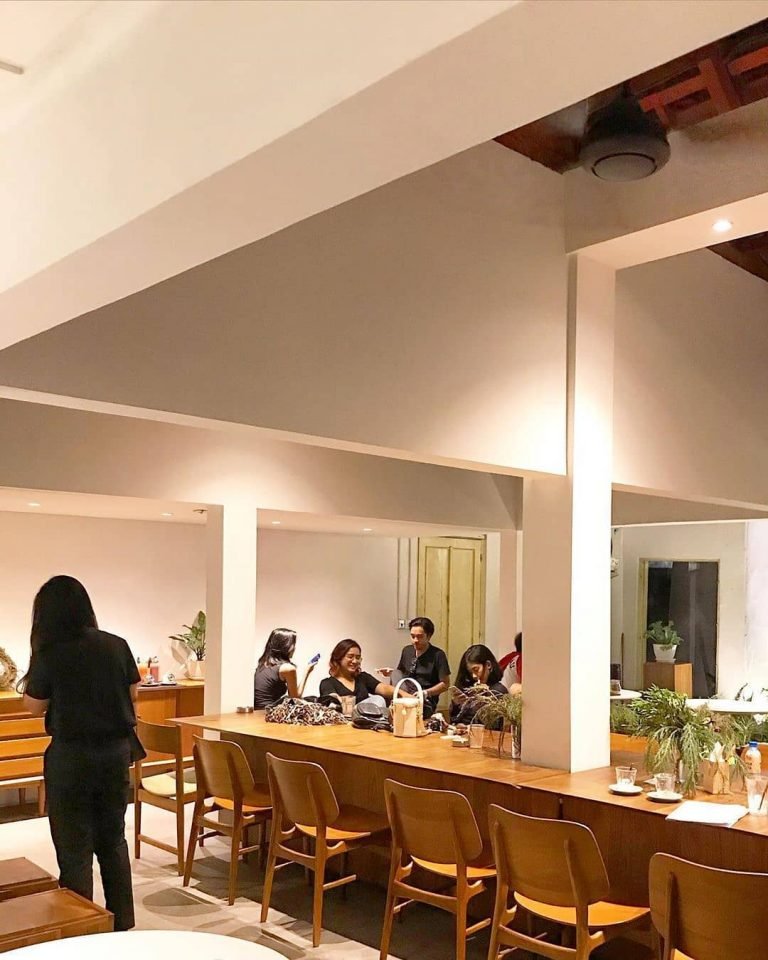 Fashionable coffee stop with polished decor offering elevated drinks & garden seating.
Jl. Jenggala II No.3, Selong, Kebayoran Baru, Jakarta Selatan
Phone: +62822-1111-8790
IG: titiktemucoffee