Chinese food is incredibly popular in Indonesia, and especially Jakarta. Paired with the concentration of Chinese communities in some area, it is like being in a city with not one, but multiple china towns! If you venture around Muara Karang, Kelapa Gading, and PIK (Pantai Indah Kapuk), you will be overwhelmed by amazing places selling Chinese specialties from a different region of the country. But for the best dining experience, here are the best places to find the best Chinese food in Jakarta:
1. Li Feng ($$$)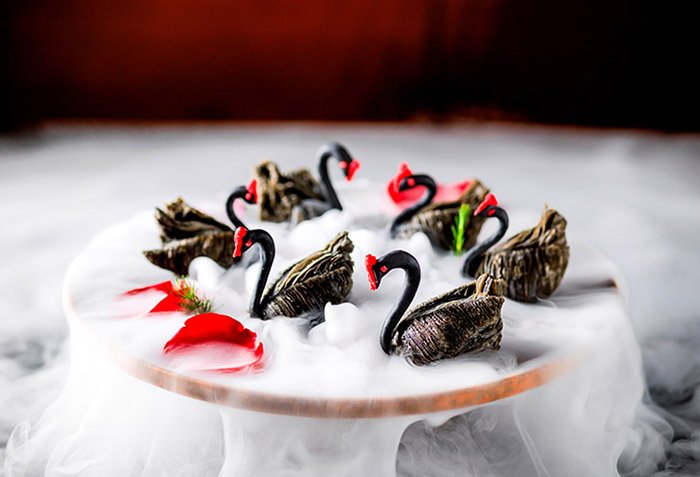 Previously known as Xin Hwa, Mandarin Oriental, Li Feng is Mandarin Oriental's famed Chinese restaurant that offers authentic lavish Cantonese cuisine by Chef Fei, one of China's most notable young chefs is also the man behind the celebrated Jiang at Mandarin Oriental, Guangzhou. The ambiance is ethereal and culturally rich, with interiors inspired by the history of the spice trade between China and the old colonial capital, Batavia. Must Try: The iconic 'black swan' fried dumplings.
Li Feng at Mandarin Oriental
Jl. M.H. Thamrin, RT.1/RW.5, Menteng, Jakarta
Phone: +62 21 2993 8800
Email: [email protected]
Website
2. Pearl ($$$)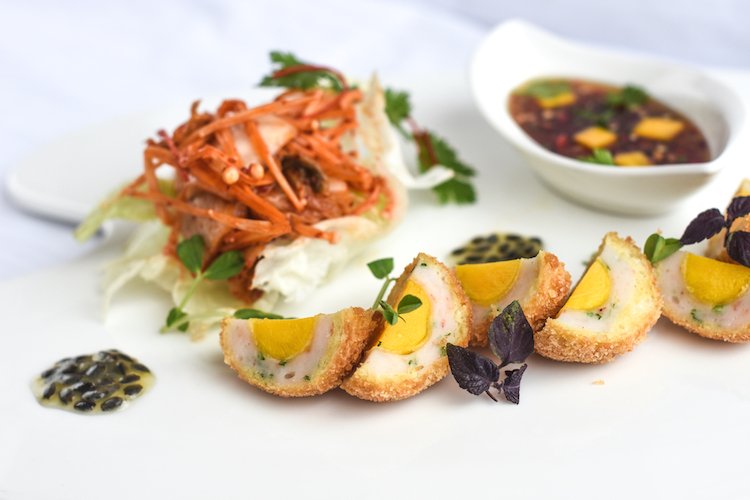 Treat yourself to delicious and authentic cuisine at Pearl Chinese Restaurant. Exquisite, authentic dishes are prepared using traditional Cantonese methods by Pearl's master chefs, served in a contemporary setting with scenic Jakarta city views.
Jl. Dr. Ide Anak Agung Gde Agung Kav E.1.2 No 1&2, Kawasan Mega Kuningan Jakarta 12950 Indonesia
Phone: +62 21 57988992
3. Tien Chao ($$$)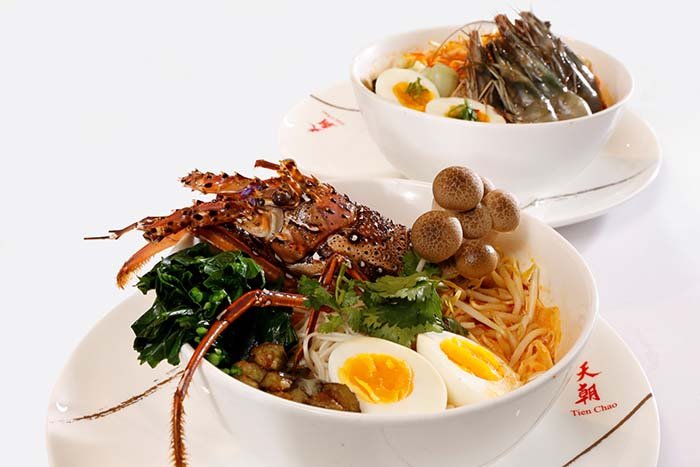 Tien Chao serves traditional Sichuan and Cantonese cuisine but with the most contemporary and exciting flair. The restaurant is unmistakably Chinese in character yet the architecture is subtle and the and artistic nuances are elegant. The space is refreshingly light with the floor to ceiling window overlooking magnificent gardens. The Peking Duck is renowned whilst the weekend Dim Sum menu is a particular favourite with families. Their four private dining rooms represent the four seasons of the year in China.
Gran Melia Jakarta
Jalan H.R. Rasuna Said Kav X-0 – Kuningan, South Jakarta
Tel: (62) 21 5268080
[email protected]
4. House of Yuen ($$$)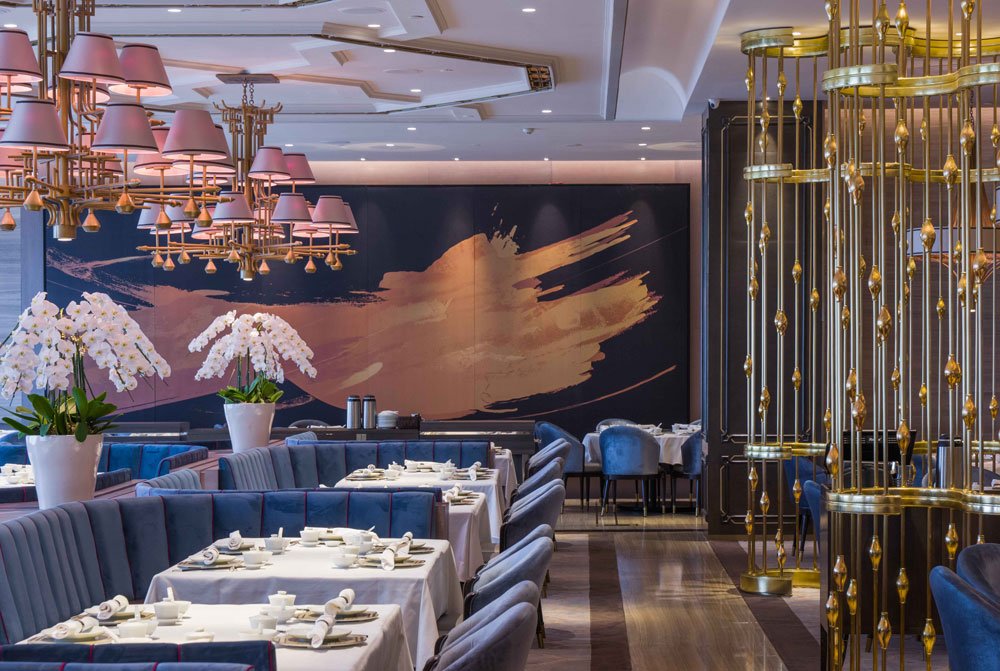 Enlivening the taste of Sun Tung Lok – Hong Kong's Michelin-starred gastronomic haven, House of Yuen reintroduces its distinguishing excellence with a contemporary twist. With a wide, delectable array of Cantonese delicacies, the place aims to be synonymous with constantly exceptional quality and service. Nestled in an exquisite setting at Fairmont Jakarta in the strategic Senayan Square compound, it is ready to dish out to over 250 guests from business associates as well as families. The restaurant also accommodates 12 private rooms for the city's diners who wish to banquet comfortably for special occasions.
Fairmont Hotel
Jl. Asia Afrika No. 8, Gelora, Jakarta Pusat
Phone+62 (21) 2903 9172
Website 
5. JIA ($$$)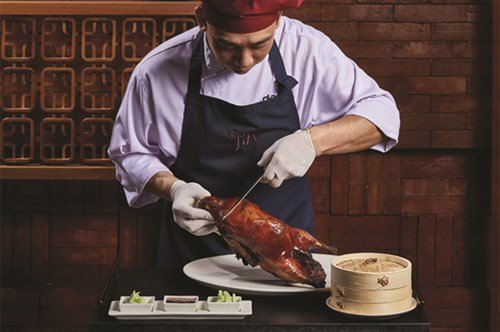 Jia at Shangri-La Jakarta offers authentic Chinese cuisine served with passionate respect for its heritage and culture. The restaurant highlights not only the food experience, but also celebrates the rich cultural heritage of Chinese cuisine. Serving a line-up of delectable dim sum, sumptuous roasted fare and much-loved Chinese dishes, the restaurant blends classic Chinese cuisine with stylish presentation, giving each dish a little twist, yet preserving its original recipe.
Hours: Weekday 11:30 a.m. to 2:30 p.m. and from 6:00 p.m. to 10:30 p.m.
Weekend 10:30 a.m. to 2:30 p.m. and at 6:00 p.m.to 10.30 p.m.
Level 1, Shangri-La Hotel, Jakarta
Phone: (021) 2922 9999
Visit their website and their Facebook page for updates.
6. Table8 ($$$)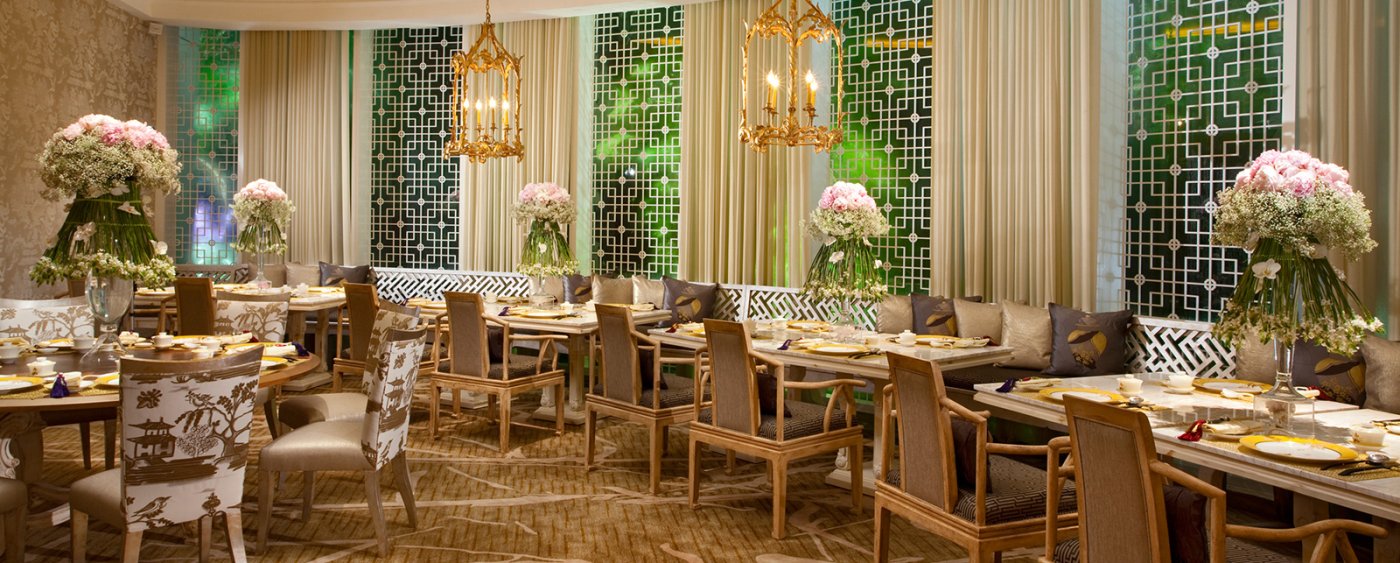 Serving authentic Cantonese and Szechuan delicacies, Table8 is a Chinese restaurant offering a new perspective on oriental cuisines in Jakarta. The extravagant buffet includes a variety of meat and seafood grilled at exciting live cooking stations, all you can eat dim sum and unique desserts such as durian mochi. Enjoy imported speciality teas from China at our tea counter served by our skilfully trained Tea Masters. Escape from the bustle of Jakarta and experience traditional Chinese food amid a warm and inviting ambience splashed with Chinoiserie design.
Hotel Mulia Jakarta
Jl. Asia Afrika, Gelora, Jakarta Pusat
Phone: (+6221) 5753271
Website
7. Foek Lam ($$)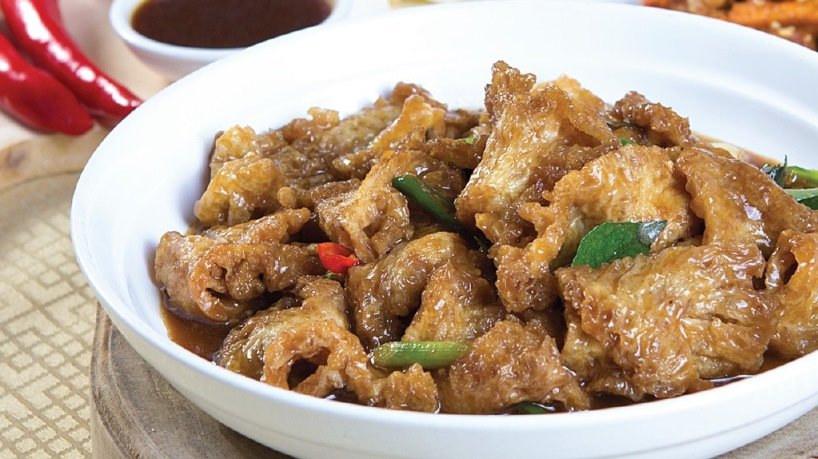 Foek Lam serves as the new concept of Jun Njan Seafood Restaurant that blends the old and the new with the introduction of new dishes, new ambiance, and new image. It is a Chinese restaurant that carries the theme 'The Future of Tradition'. The Chinese food they serve has evolved to hold flavors that fit Indonesians' tastes. They give out an indescribably satisfying sensation that lasts in the heart of their loyal customers.
Emporium Pluit Mall, Lantai 3
Jl. Pluit Selatan Raya, Pluit, Penjaringan, Jakarta Utara
Phone: +6285892399113
Central Park, Lantai Lower Ground
Jl. Letjen S. Parman, Slipi, Jakarta Barat
Phone: +6287774356950
Mal Kelapa Gading 5, Lantai Ground
Jl. Kelapa Gading Boulevard, Kelapa Gading, Jakarta Utara
Phone: +6281935680366
Food Centrum, Lantai 2
Jl. Griya Utama, Sunter, Jakarta Utara
Phone: +6283874354300
8. Angke Restaurant ($$)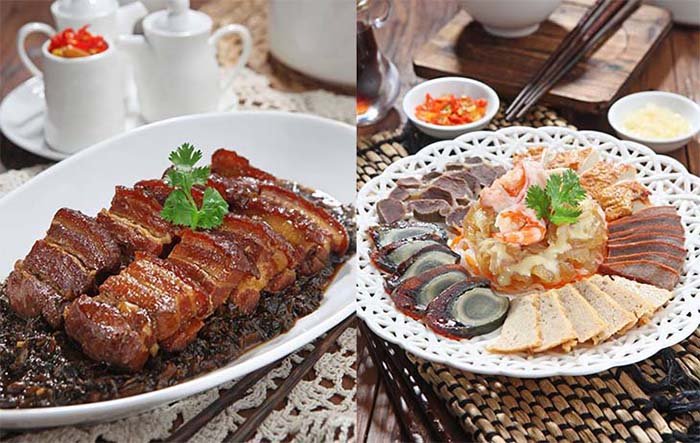 A legendary Chinese restaurant serving Hakka cuisine that is not quite as famous as Chinese food from other regions such as Beijing or Guang Dong. Very crowded during the weekend, especially those with large families. The Ketapang branch is less fancy and older than the Kelapa Gading one (which has function and ballroom popular for weddings), but the food is better. Serves a wide range of pork menu.
Angke Restaurant, Ketapang (Kota)
Jl. Zaenal Arifin (d/h. Ketapang Raya), Komplek Ketapang Indah, West Jakarta
Phone: (021) 634-3030
Angke Restaurant, Kelapa Gading (Wedding Hall, Function Hall & VIP Rooms)
Jl. Raya Boulevard Barat, Kelapa Gading Square, North Jakarta
Phone: (021) 458-66333 / (021) 458-66222
9. Taste Paradise ($$)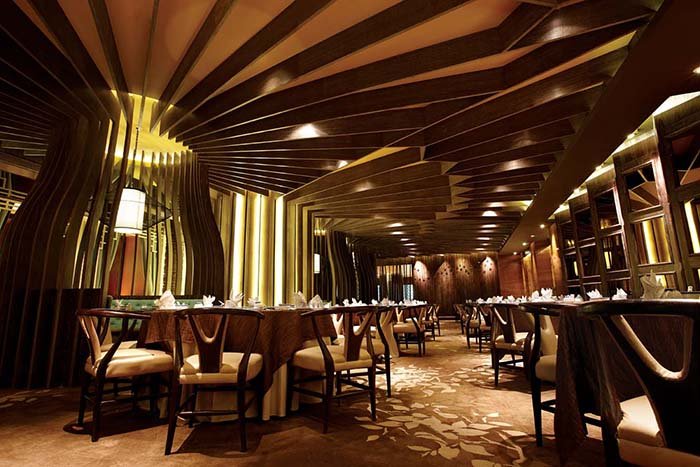 Singapore's award-winning Taste Paradise branched out to Jakarta at the impressive Plaza Indonesia, with elaborate interior fittings and impeccable services. Experience a world of refined court dining given a touch of the contemporary as our chefs creatively create traditional Chinese cuisine with a hint of modern interpretation. Taste Paradise promises a true taste of Chinese dining to perfection.
Address: Plaza Indonesia South Gate 4th Floor #01
JL. M.H. Thamrin kav 28 – 30 Jakarta 10350
Phone: +6221 2992 3838
10. May Star ($$)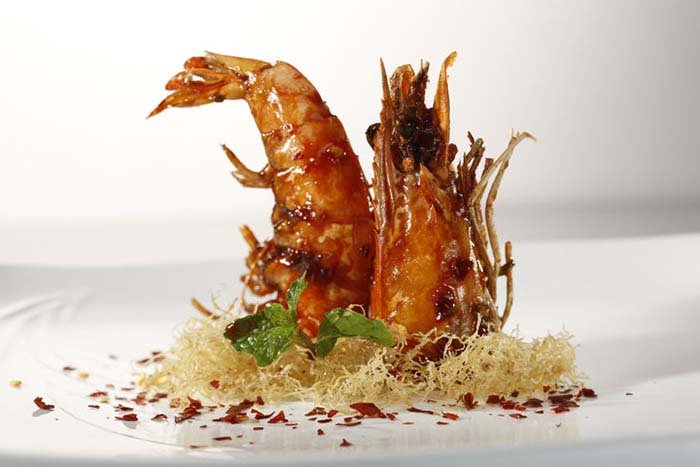 May Star has quite the reputation as one of the best places to get all-around Chinese food in Jakarta, with three branches throughout the city. The restaurant specializes in seafood and are favorable for their dim sum specials.
Hublife, Ground Floor
Jl. Tanjung Duren Timur No. 2, Tanjung Duren, Jakarta Barat
Phone: +62811828289, +628118864555
Pantjoran PIK
Jl. Pantai Indah Kapuk, Pantai Indah Kapuk, Penjaringan, Jakarta Utara
Phone: +6202150103899
 11. Paradise Inn ($$)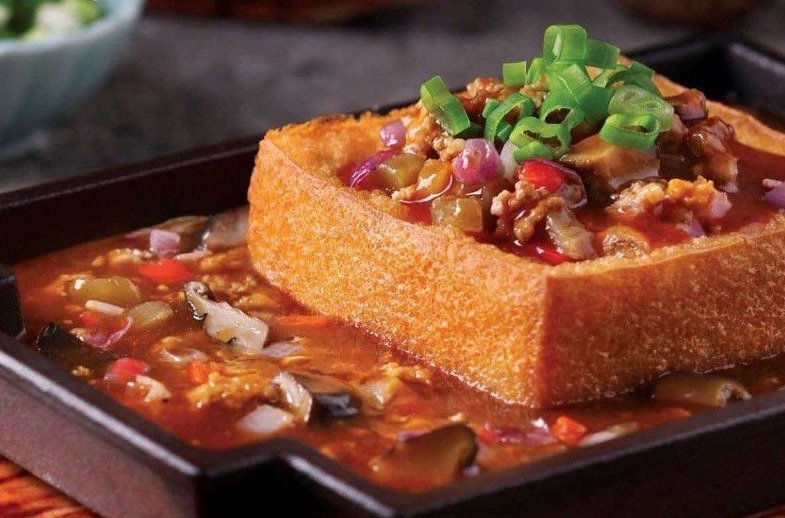 Paradise Inn presents the nuanced simplicity of dining at a traditional Chinese inn. Brimming with authenticity and charmingly nostalgic in its details, Paradise Inn brings all the innovations of a contemporary restaurant while keeping its tasteful aesthetic and delightful menu. Fully immersed in the experience while enjoying authentic dishes that are affordable without sacrificing quality and style. Paradise Inn truly evokes a sense of historical romanticism with its look, which includes traditional Chinese lanterns and red cushioned adorned stools. Take yourself back to the olden days of the orient and all its culinary glory.
Plaza Indonesia, Lantai Basement
Jl. MH Thamrin, Thamrin, Jakarta Pusat
Phone: +6221 29923848
https://www.paradiseinn.boga.id/
12. Paradise Dynasty ($$)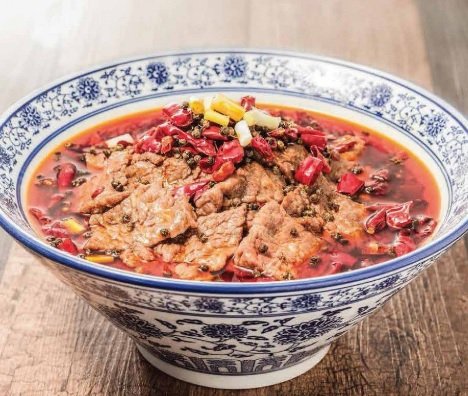 At Paradise Dynasty, you will be spoiled by a transcendent experience filled with opulence and majesty. Capturing the finest points of the Chinese bygone eras through tasteful luxury and an imperial-worthy feast, Paradise Dynasty serves both Northern and Southern Chinese cuisines, innovated to satisfy contemporary taste-buds. Bask in Paradise's Dynasty's lavish nuance, designed in intricate details to truly capture the majestic prowess of Imperial China through contemporary lenses. The restaurant is adorned with textured wood pillars and wall panels made from 100-year-old timber and decorated with grand colors and stylish lightning to evoke a mood of opulence and extravagance.
Plaza Senayan, Lantai 5
Jl. Asia Afrika, Senayan, Jakarta Selatan
Phone: +6221 57900146
Central Park, Lantai Lower Ground
Jl. Letjen S. Parman, Slipi, Jakarta Barat
Phone: +6221 29200318
https://www.paradisedynasty.boga.id/
13. Teratai Chinese Restaurant ($$$)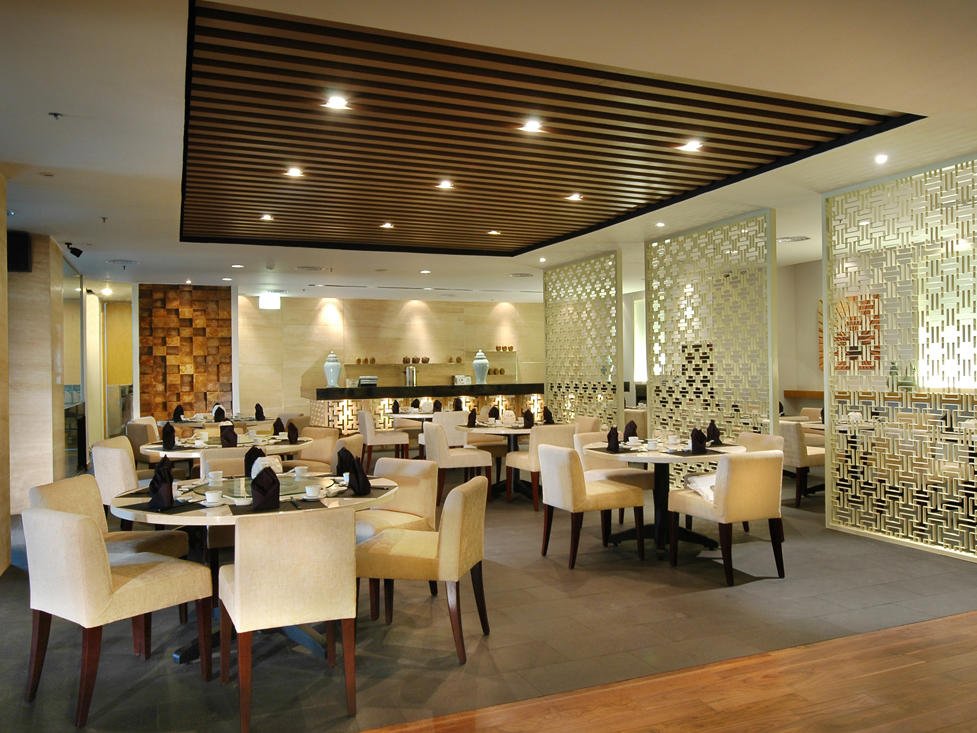 Teratai has become a popular restaurant serving delectable Cantonese fare, including scrumptious Dim Sum menus. Four private rooms for 6 guests and 1 private room for 16 guests are available for any private dining experience.
Hotel Borobudur Jakarta
Jl. Lap. Banteng Selatan No.1, Ps. Baru, Sawah Besar, Jakarta Pusat
Phone: (+6221) 380 5555 Ext. 73200
Email: [email protected]
14. Din Tai Fung ($$)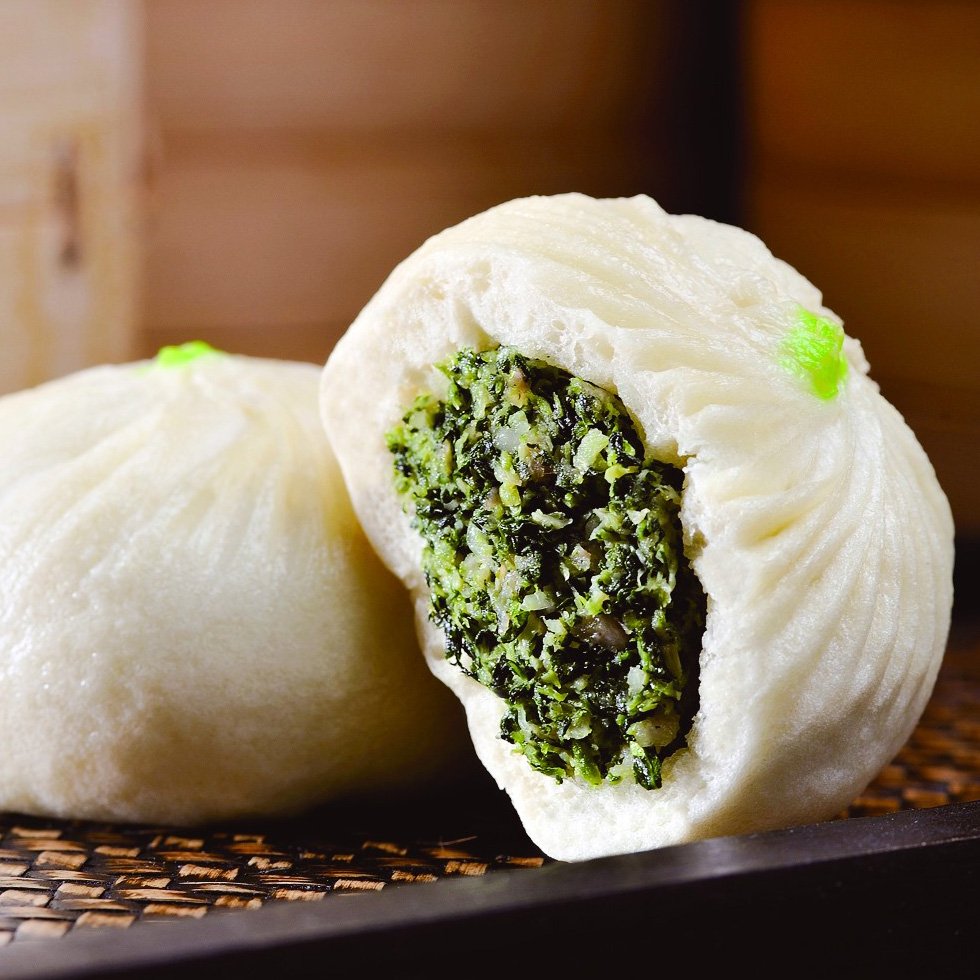 Din Tai Fung is a restaurant originating in Taiwan, specializing in xiaolongbao (steamed dumplings) and Huaiyang cuisine. The restaurant also notably known around the world and once named as one of the top ten restaurants in the world by The New York Times on 1993.
Plaza Senayan Arcadia
Ground Floor, Jl. New Delhi No. 9, Gelora, Jakarta Pusat
Phone: (+6221) 57901288
Lotte Shopping Avenue
3rd floor, Jl. Professor Doktor Satrio No. 3-5, Karet Kuningan, Setiabudi, Jakarta Selatan
Phone: (+6221) 29889394
Pacific Place
Jl. Jendral Sudirman Kav. 52-53, Tebet, Jakarta Selatan
Phone: (+6221) 57973151
15. PUTIEN ($$)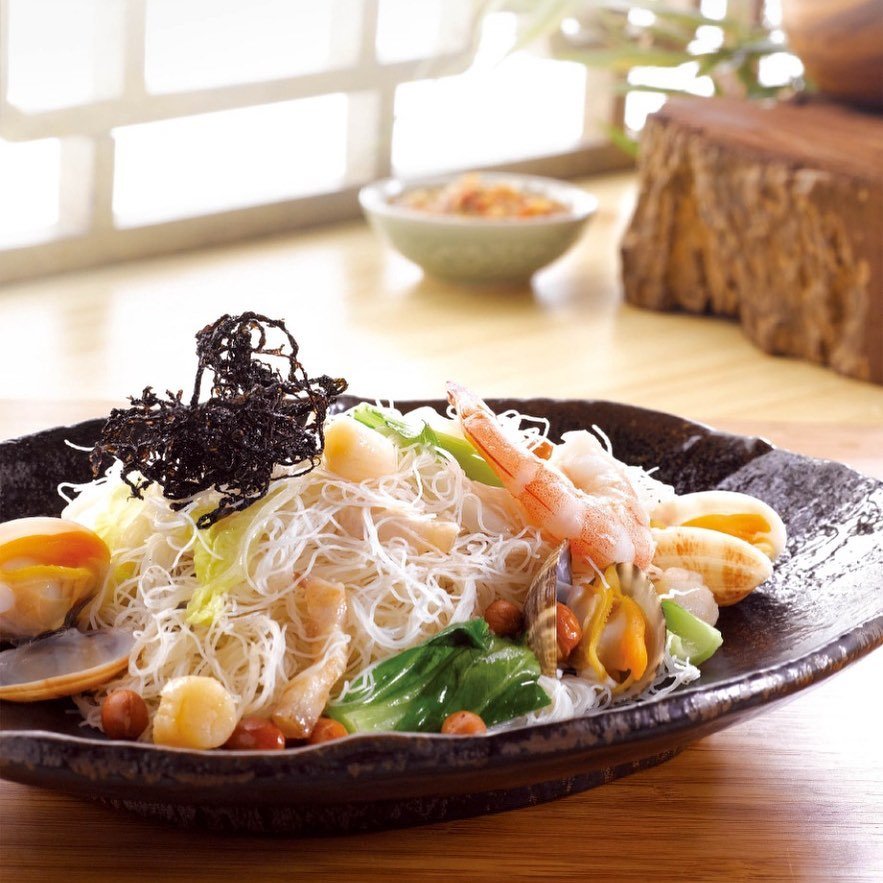 The PUTIEN brand traces its roots to its namesake city of Putian – a beautiful coastal suburb in Fujian, with rich cultural history and storied tradition since its settlement almost one and a half-millennium ago. It is, after all, the birthplace of the goddess Mazu and the fabled Southern Shaolin Kungfu, among many other legendary tales. It takes a special kind of conviction and even more extraordinary mettle to pioneer a cuisine with such remarkable antiquity attached to it. PUTIEN is set to deliver only the most unadulterated tastes, the most heartwarming, sincere service, and a gastronomical experience so enjoyable that it will always hold a place in your heart. And at the heart of it all: Lip-smacking good food made with an unyielding enthusiasm that you can feel in every mouthful.
Jl. Sukarjo Wiryopranoto No. 69A, Sawah Besar, Jakarta Barat
Emporium Pluit Mall, Lantai 4
Jl. Pluit Selatan Raya, Pluit, Penjaringan, Jakarta Utara
Grand Indonesia Mall, Lantai Lower Ground, West Mall
Jl. MH Thamrin, Thamrin, Jakarta Pusat
PIK Avenue, Lantai 1
Jl. Pantai Indah Kapuk, Pantai Indah Kapuk, Penjaringan, Jakarta Utara
Mal Kelapa Gading 3, Lantai 3
Jl. Kelapa Gading Boulevard, Kelapa Gading, Jakarta Utara
Neo Soho Mall, Lantai Upper Ground
Jl. Letjen S. Parman, Slipi, Jakarta Barat
http://www.putien.co.id/home
16. Ta Wan ($)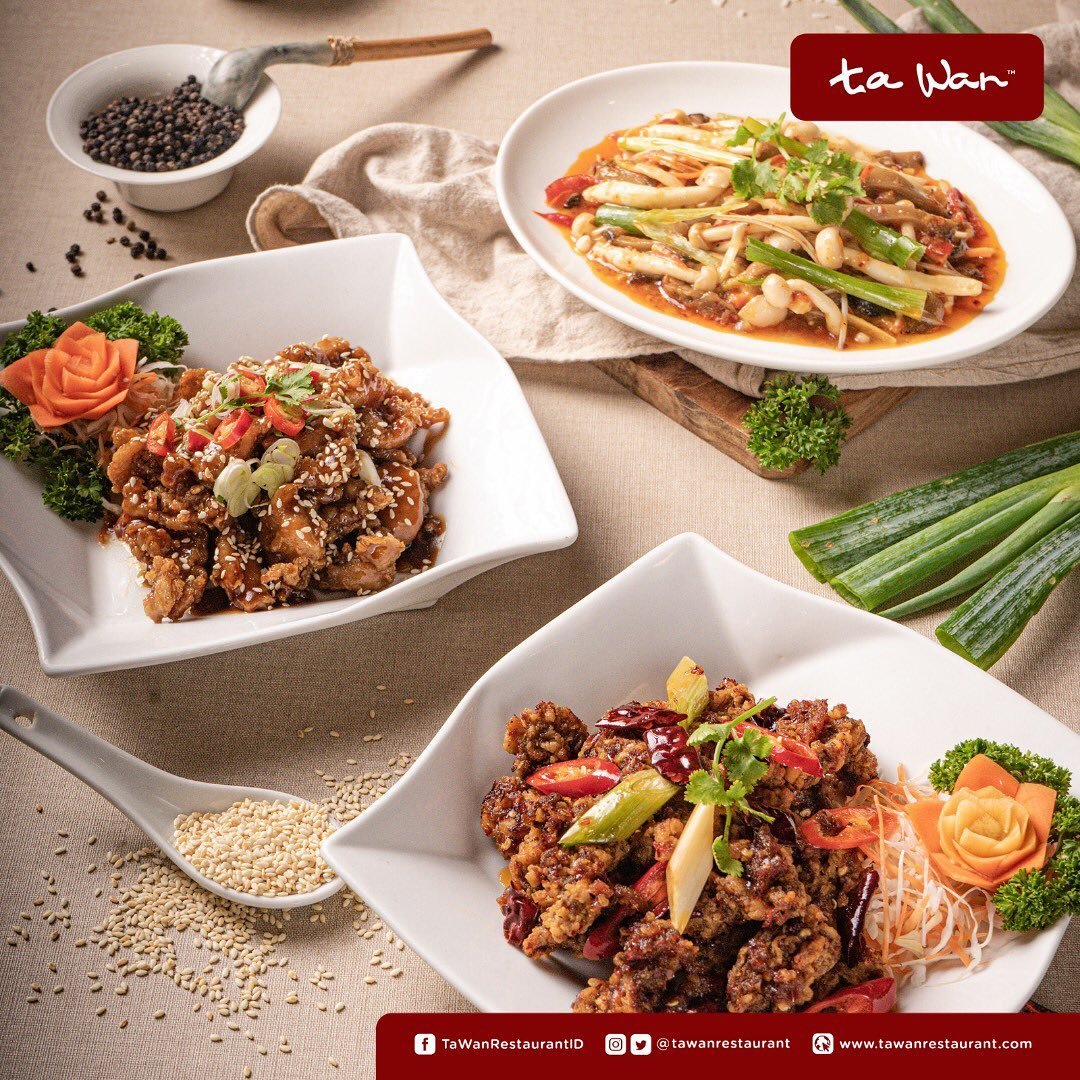 If you're in a dire need of Chinese comfort food, you may visit Ta Wan for a quick fix. For over 24 years, the Chinese porridge specialist had shared happiness to their loyal customers, from generation to generation. Ta Wan yet consistently shows it through 103 outlets located throughout the country, Indonesia. From home-cooking favorites, popular street food to signature delicacies.
*Multiple outlets across cities