Fans of Chinese food surely have had that moments of dim sum cravings; Originated from casual stalls in Canton or Guangzhou, China,  Dim Sum is small bite-sized portions of food traditionally served in small steamer baskets or on small plates. Now, nearly most good Chinese restaurants would also take good care in their dim sum selection as well. Traditionally, fully cooked and ready-to-serve dim sum dishes are carted around the restaurant for customers to choose their orders while seated at their tables.
Here we compile a list of Dim Sum restaurants in Jakarta to visit in your next dim sum cravings:
1. Teratai Chinese Restaurant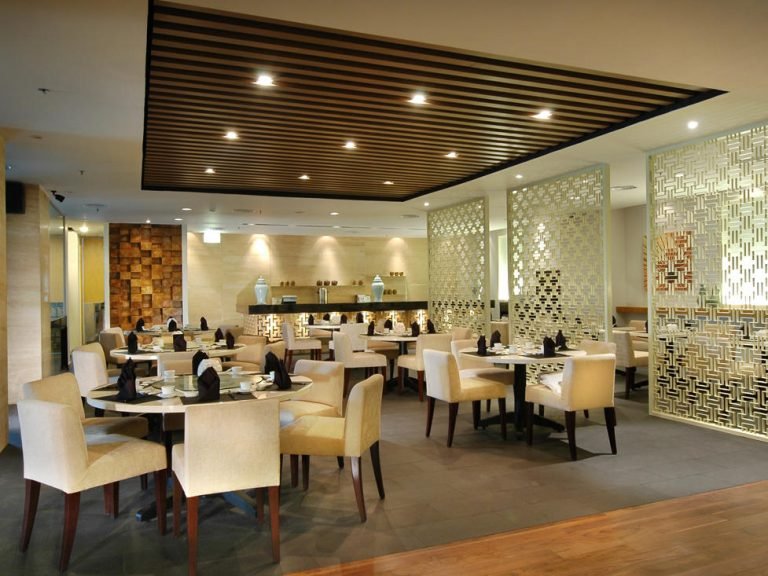 Teratai Chinese Restaurant at Hotel Borobudur Jakarta is an Authentic Cantonese Cuisine with signature dishes and a wide selection of Dim Sum served in elegant surrounding. Don't miss their spread of dim sum all you can eat during weekends for your indulgence.
Hotel Borobudur Jakarta
Jl. Lap. Banteng Selatan No.1, Ps. Baru, Sawah Besar, Jakarta Pusat
Phone: (+6221) 380 5555 Ext. 73200
Email: [email protected]
www.hotelborobudur.com
2. Sun City Luxury Club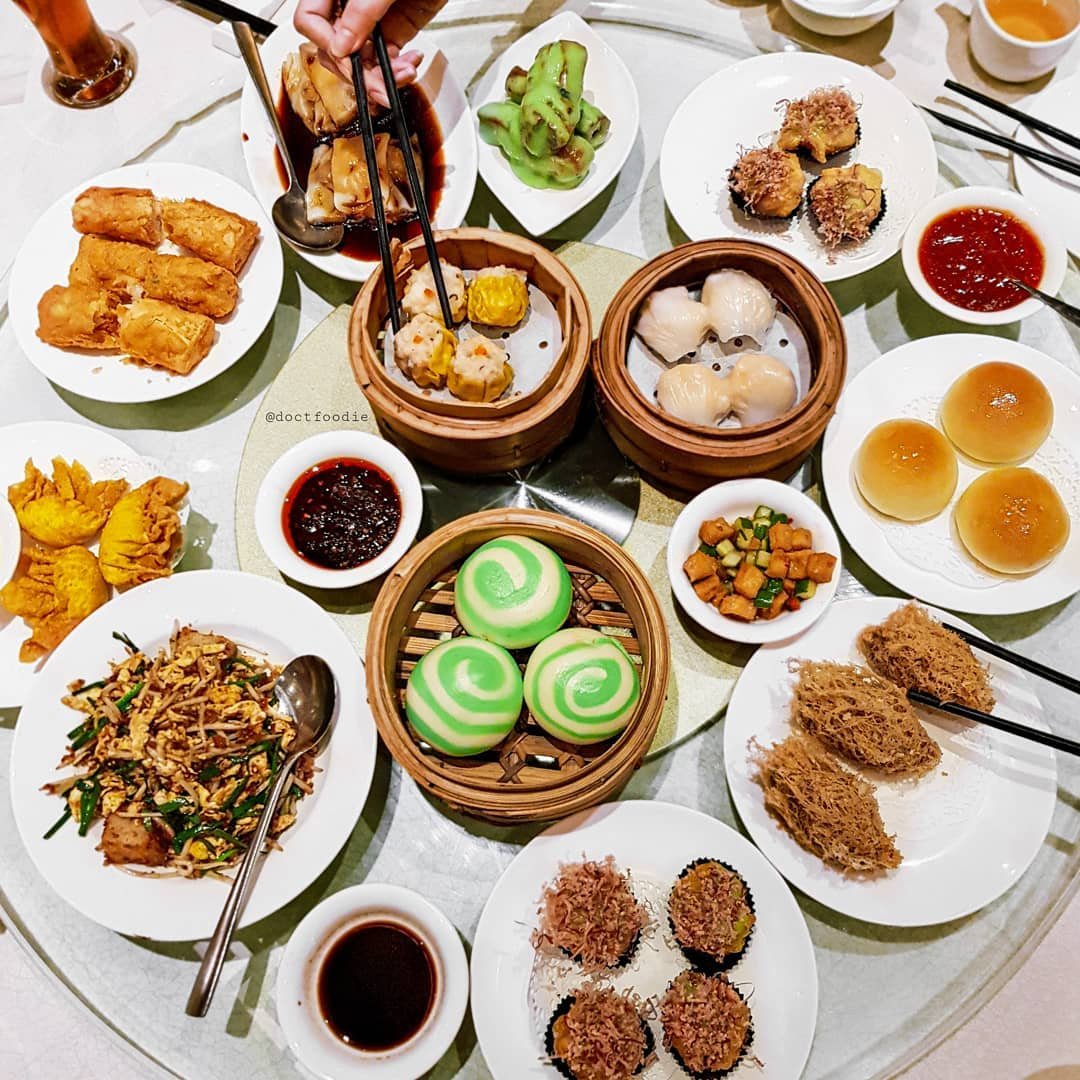 Photo credit: Instagram @doctfoodie
When you think of dim sum, Sun City Luxury Club will immediately rush into your mind. The palace for dim sum lovers is often packed during weekends, so be sure to come early if you want to avoid a long queue line. Sun City Luxury Club will spoil your dim sum needs with their various and scrumptious dim sum creations.
LTC Glodok, Lantai 5, Sun City Hotel
Jl. Hayam Wuruk No. 127, Hayam Wuruk, Jakarta Pusat
Phone: +6221 62201900
3. Pearl at JW Marriott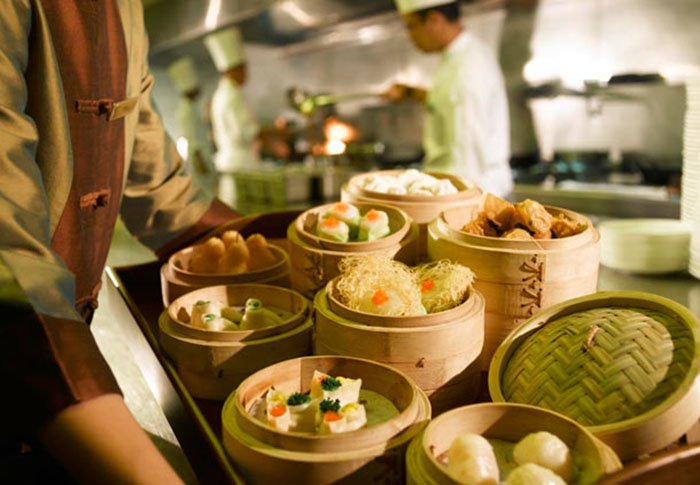 Treat yourself to delicious and authentic cuisine at Pearl Chinese Restaurant. Exquisite, authentic dishes are prepared using traditional Cantonese methods by Pearl's master chefs, served in a contemporary setting with scenic Jakarta city views.
Jl. Dr. Ide Anak Agung Gde Agung Kav E.1.2 No 1&2
Kawasan Mega Kuningan Jakarta 12950 Indonesia
Phone: +62 21 57988992
Hours: Everyday, 11am to 22pm
4. Nan Xiang Steamed Bun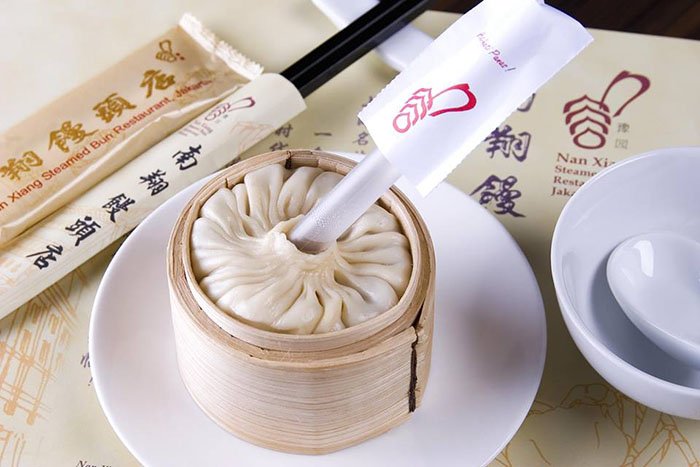 Before it's served in nearly all Chinese restaurants in Jakarta, Nan Xiang was the one that introduces its signature Xia Long Bao; small dumplings with clear and flavorful broth enclosing its succulent filling.
The Sultan Hotel Jakarta
Jl. Gatot Subroto
Phone: 021-5707125
Hours: everyday, 10am-11pm
http://www.nanxiang.co.id/
Facebook: Nan Xiang Restaurant
5.48 Dimsum

This casual dim sum spot has all of the favorites in their steamer baskets including siew mai, hakau, cheong fen, and pangsit udang goreng mayonnaise. With plenty types of dim sums to choose from, including the pork ones. Also serves bubur and other chinese food.
Pacific Place Mall, Lantai 1
Jl. Jenderal Sudirman, SCBD, Kebayoran Baru, Jakarta Selatan
Phone: +6285892679031
6. Tien Chao at Gran Melia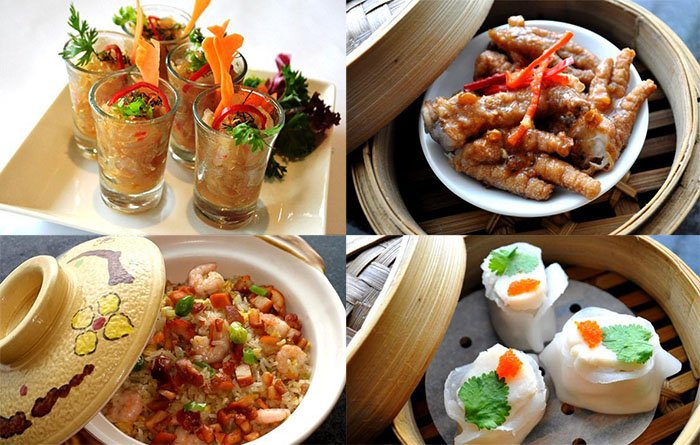 Discover Sichuan and Cantonese cuisine with a contemporary flair. With its floor to ceiling windows overlooking magnificent gardens, the restaurant's ambience is refreshingly light and pleasant. Among the favourites are the Peking Duck and the Dim Sum selection on the weekends.
Gran Melia Jakarta, Lobby Floor
Jl. Rasuna Said Kav. X-0 Kuningan
Phone: 021-5268080
Everyday, Lunch: 11.30-14.30, Dinner: 18.00-22.30
www.melia.com
7. Dragon Flames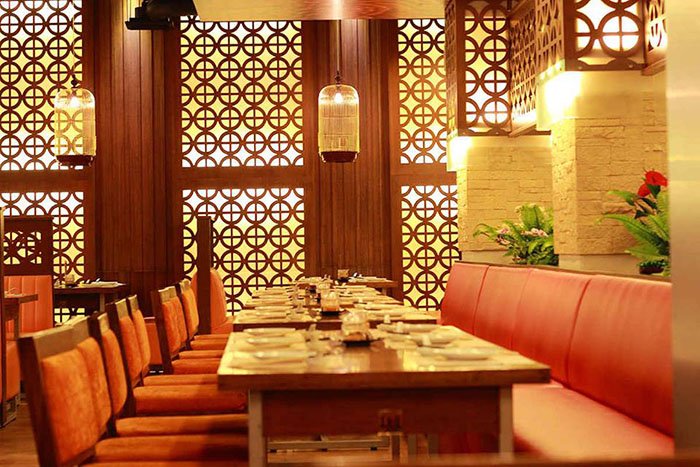 Dragon Flames is one of the few chinese restaurants in Kemang area with a long list of popular chinese specialties: from the (all you can eat) dim sum, porridge, barbeque, noodle, seafood, Chinese and Taiwanese cuisine.
JL. Kemang Raya No. 29, South Jakarta
Phone: 021-7182963
Hours: 11am-3pm, 6pm-6am
Facebook: Dragon Flames Kemang
8. Imperial Chef
 As part of The Duck King Group restaurants, Imperial Chef offers non-halal concept with its extensive pork menu as well as Chinese delicacies that more traditional to cater to its clientele.  From their selection of dim sums, to their legendary roast pork. Many has considered this place a classic.
Jayakarta Food Place, Jl. Hayam Wuruk No. 126, West Jakarta
Phone: 021-6262533
Hours: 11am-2am
Lotte Shopping Avenue, 3F FLoor
Jl. Prof. Dr. Satrio Kav 3 – 5, Karet Kuningan, Jakarta Selatan
Phone: 021 – 29889381/ 82
www.theduckking.com/about/imperial-chef
9. Table 8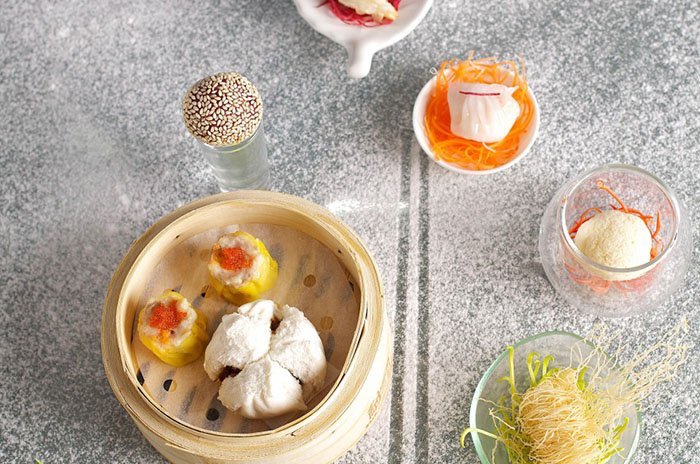 A unique Chinese Restaurant in Jakarta serving authentic Cantonese and Szechuan Cuisines delicacies, home-cooked favourites with imported varieties of premium leaves from China. Table8 offers flavourful chic dining place yet inviting setting. A tea counter that offers a variety of Chinese tea is also available. Popular for its weekend dim sum breakfast/brunch, with over 28 choices of dim sum and various menu selections.
Mulia Hotel, 3rd floor, Jl. Asia Afrika, Senayan
Phone: 021 – 5747777
Lunch:(Mon – Fri) 12 noon – 2.30 PM
Dinner:(Mon – Sun) 6 PM – 10.30 PM
Brunch:11 AM – 2.30 PM (Saturday, Sunday & Public Holiday)
Dim Sum:8 AM – 10 AM (Saturday, Sunday & Public Holiday)
http://www.themulia.com/table8-jakarta/
10. Dim Sum Inc.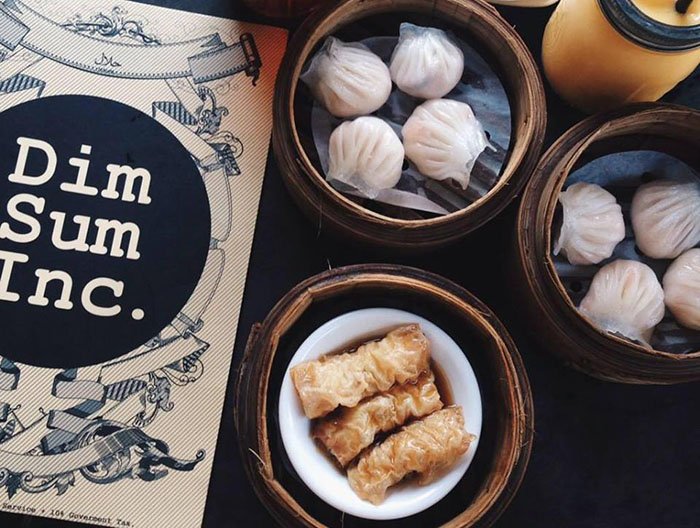 This 24 hours dim sum place is ideal for a quick lunch, to wind down after work, or even at odd hours, serving numerous types of fried and steamed dim sum. Unlike other dim sum places, the interior is modern and cozy, with romantic lighting, and a semi-outdoor setting.
Kemang Arcade, Ground FLoor, Jl. Kemang Raya, Kemang, Jakarta
Phone:021 7182249
Hours: 24 hours
dimsum-inc.com
Facebook: Dimsum Inc.
11. Golden Sense International Restaurant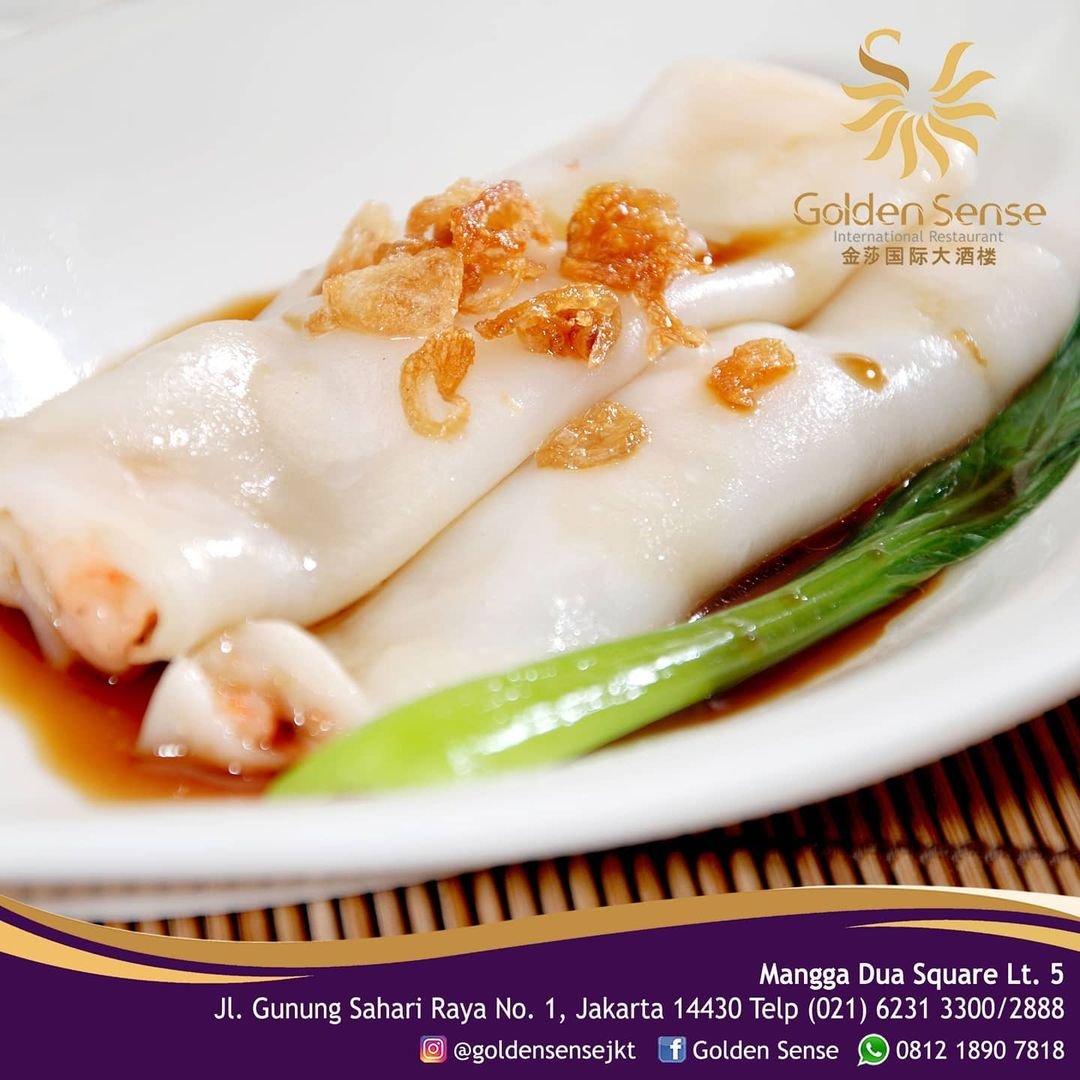 Another must-try dim sum restaurant to visit. They provide the best of the best dimsum creations. People often line up for their weekends all-you-can-eat promo so be ready and pick up your phone and do some reservations.
Mangga Dua Square, Lantai 5B
Jl. Gunung Sahari No. 1, Mangga Dua, Jakarta Utara
Phone: +62312888, +6281218907818
12. The Chinese National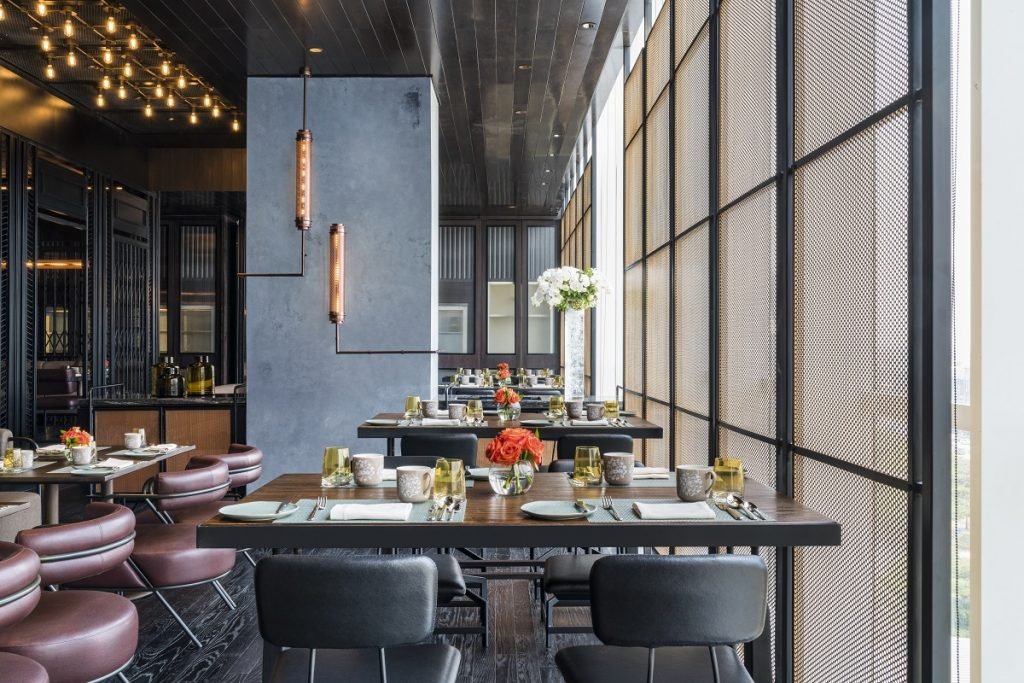 The Chinese National at Swissôtel Jakarta PIK Avenue is a refined Chinese restaurant providing a new, unique dining experience and bringing guests to Shanghai with an elegant Chinese 1920s design and authentic Chinese cuisine alongside world-class mixology. One of the classic favorites like handcrafted dim sum assortments is already making a fuss among dim sum lovers.
The Chinese National, Swissôtel Jakarta PIK Avenue
Jl. Pantai Indah Kapuk Boulevard, Jakarta Utara 14470
Phone: +6221 2257 1188
13. Wing Heng Hongkong Dimsum Shop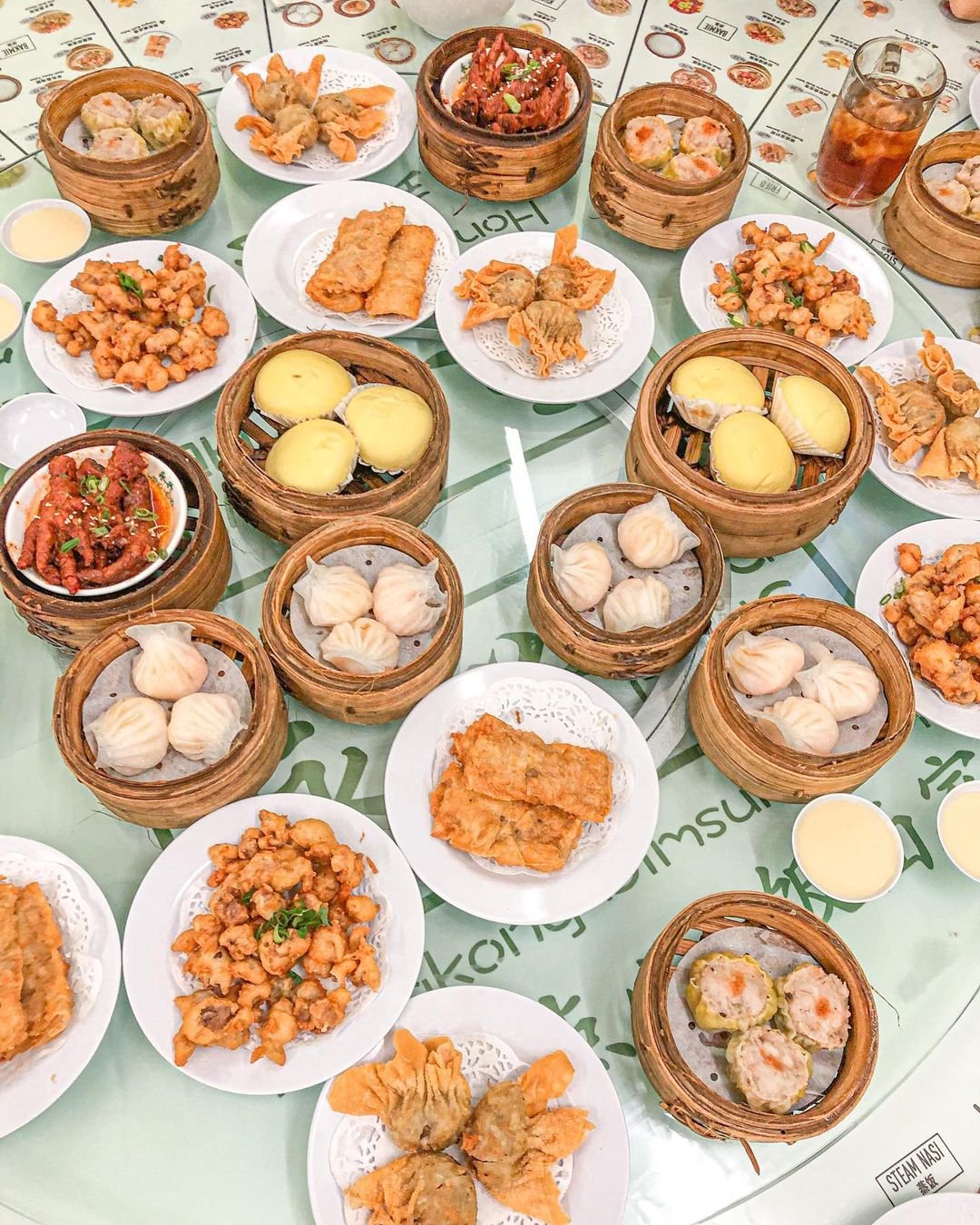 Photo credit: Instagram @makanyuuuq
Sometimes all you need is a great warm basket of dim sum steaming up the air with various choices priced at a very affordable price. Wing Heng Hongkong Dimsum Shop is the answer for all that matter. From steamed to fried dim sum, everyone will have their personal favorite when it comes to visiting this restaurant.
*Multiple outlets in Pluit, Sunter, PIK, Emporium Mall, Pesanggrahan, and many more
14. Chāo Cháo Jakarta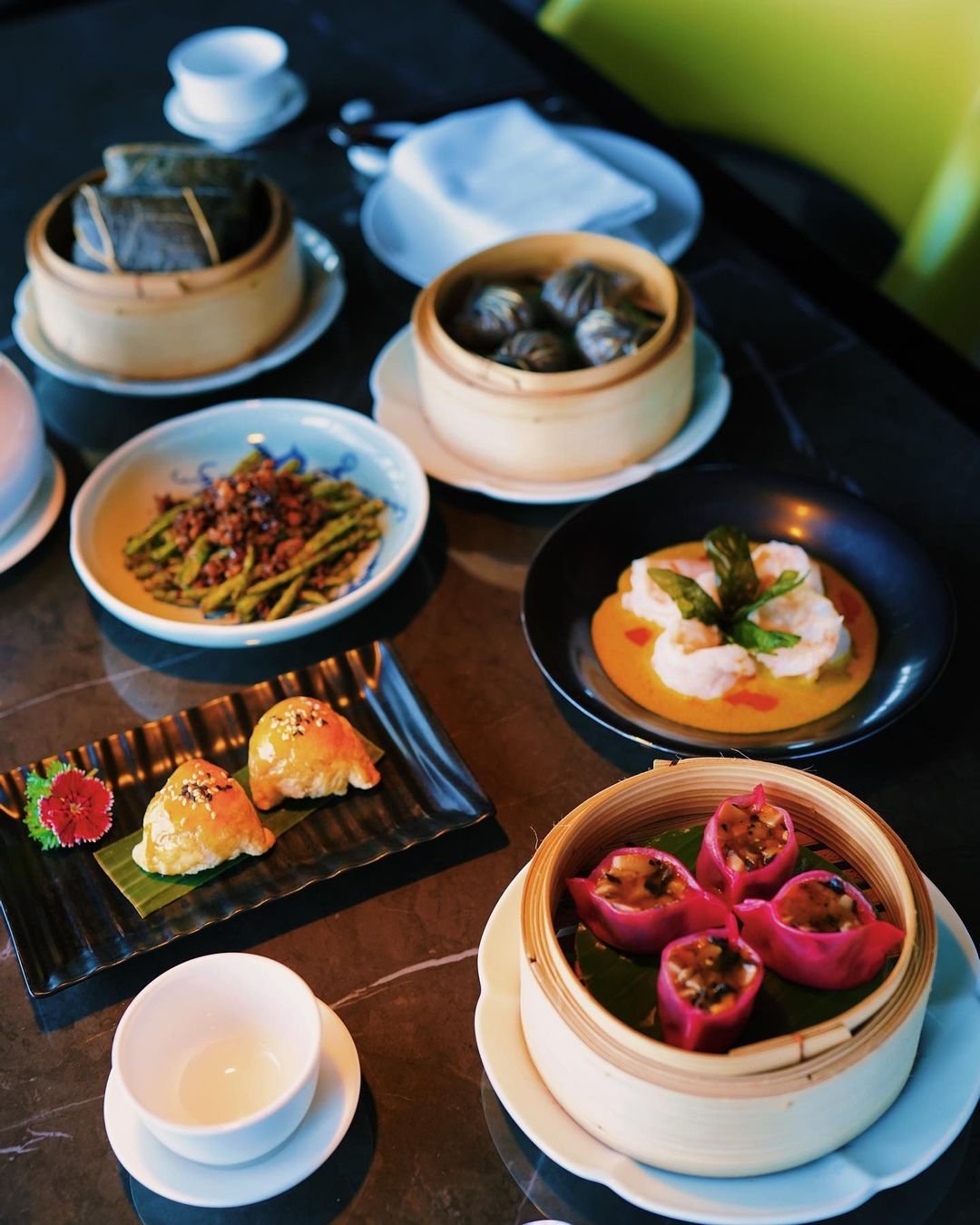 Set at the top of Alila SCBD hotel, Chāo Cháo brings a new standard of lifestyle experience to Jakarta. Highlighting the concept; Eat, Drink & Play, this trendy spot is offering an exquisite dining area, bar, and private dining rooms which are designed with elegant comfort and boasting exceptional city views. The stunning fusion touches on their delectable Chinese cuisine by the mastermind, Michelin Star Chef Tong Chee Hwee.
Alila SCBD
SCBD Lot 11, Jl. Jend. Sudirman, Central Jakarta
Phone: +628119628001
15. YINYANG Dimsum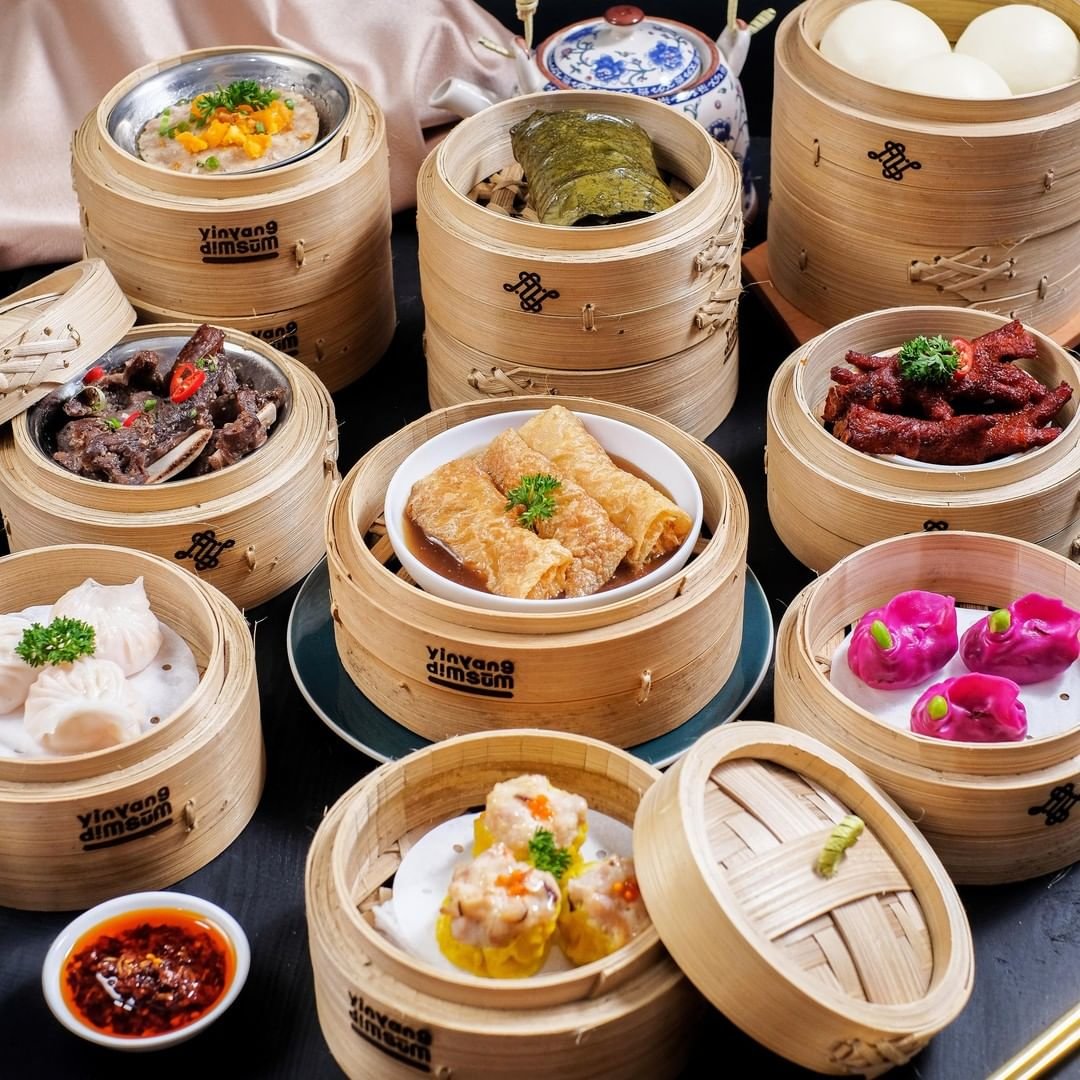 YINYANG Dimsum claims themselves as the first artisan dimsum in Indonesia. They believe in using fresh, high-quality ingredients and cooking methods that protect the natural goodness and nutrients of foods, while always maximizing flavor and taste. So, enjoy their best quality dimsum in every bite surrounded by the vibrant neon color of the Shanghai-inspired atmosphere.
Jl. Senopati No. 61, Senopati, Kebayoran Baru, Jakarta Selatan
Phone: +628111688761
Do you have a favorite dim sum place you want to add to this list? Leave a comment below!