Craving for shabu-shabu and want to enjoy the unlimited delicacy of fresh meat meets fresh vegetables and tasty broth? Here we have 10 recommended restaurants where you can have an all-you-can-eat (AYCE) shabu-shabu meal by yourself or with your friend and family.
1. Momo Paradise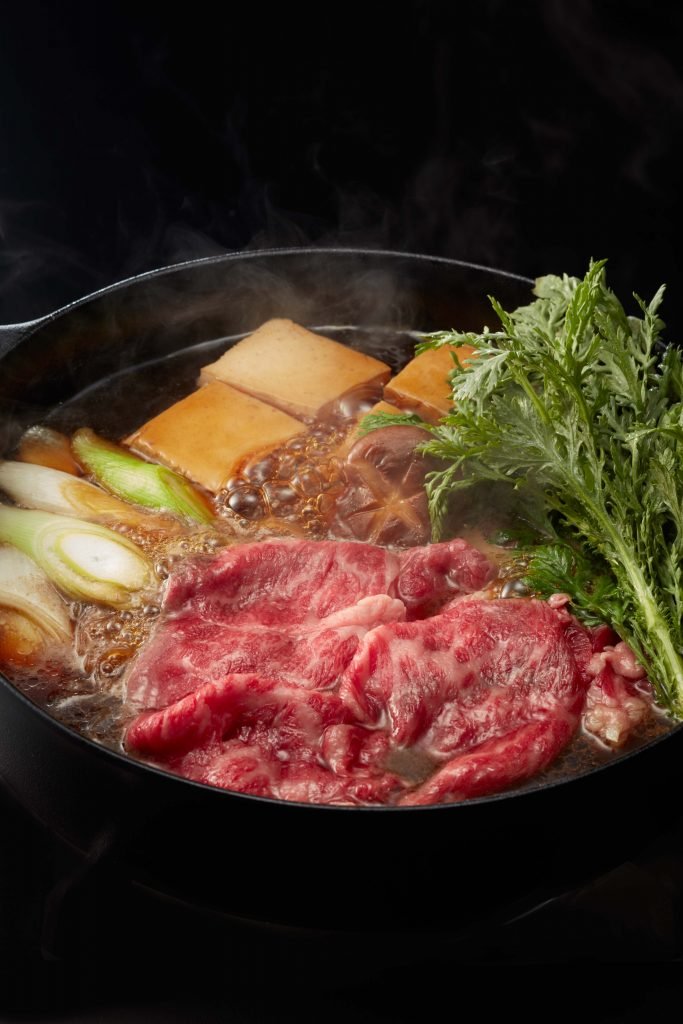 Momo Paradise is a restaurant specialized in all-you-can-eat shabu-shabu and originated from Japan. The restaurant is already known for years in Japan and brings its high-quality product and service to Indonesia. Here you can enjoy authentic Japan shabu-shabu as well as Sukiyaki.
Pantai Indah Kapuk
Ruko Crown Golf Block D No 18, Kamal Muara, Penjaringan, Jakarta Utara
P: +62812 8888617
Senopati
Jl. Senopati No.92, Selong, Kby. Baru, Jakarta Selatan
P: +62812 8888647
2. Shabu Ghin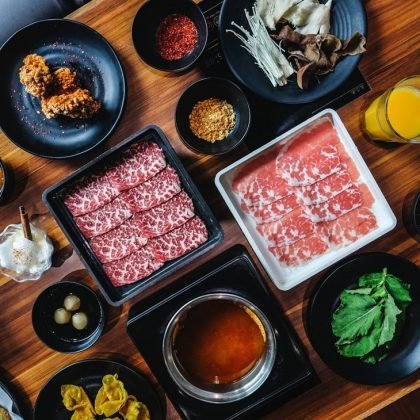 This simple yet comfortable Japanese restaurant is definitely a good choice for you to have AYCE shabu-shabu. Shabu Ghin not only serves you with delicate meat and wide complimentary side dishes, but also 5 rich, deep, savory soup choices. They are Original Konbu, Chicken Mizutaki, Spicy Tonyu, Spicy Seafood and Sukiyaki. Do not miss its premium beef sets too as this restaurant will serve you with mouthwatering marbling meat. Opens Weekend: 11:00AM – 23:00PM
Price: Rp128.000,-++
Weekdays: 11 AM – 3 PM & 6 PM – 10 PM
Weekends: 11 AM – 11 PM
IG: shabughin
Jl. Wolter Monginsidi No. 53, Petogogan, Kebayoran Baru, Jakarta Selatan
P: (+6221) 7202336
3. Pare'gu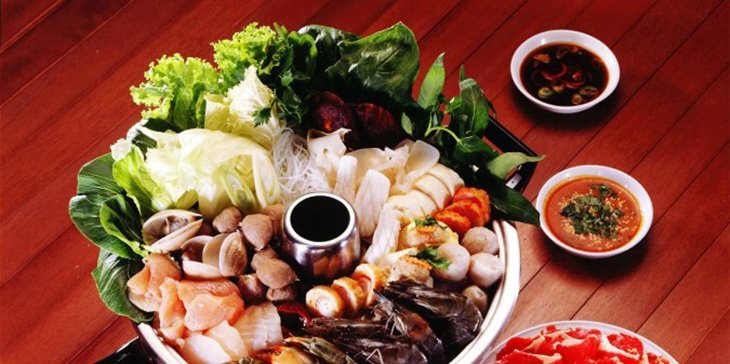 A recommended place for you to have a gathering with friends, colleagues, or family while enjoying the unlimited delicacy of Japanese style shabu-shabu. Pare'gu is a spacious ACYE shabu-shabu and barbecue restaurant located in a very strategic areas in West, Central and South Jakarta. Serves a good quality meat, complimented by savory and tasty broth. The price is also relatively affordable as it includes free refill drinks.
Adults: Rp198.000,-++
Kids: Rp125.000,-++
Opens daily: 11.30 AM – 10 PM
PARE'GU KEDOYA
Kedoya Centre Blok A 1-2-3 Jl. Raya Perjuangan, Jakarta  Barat
P : (+6221) 5481177 – 5485507
PARE'GU PONDOK INDAH
Jl. Sultan Iskandar Muda No. 27 (Jl. Arteri Pondok Indah), Jakarta  Selatan
P: (+6221) 7238938 – 7238940
PARE'GU WAHID HASYIM
Jl. KH Wahid Hasyim No. 41B – 41C, Jakarta  Pusat
P: (+6221) 3915456 – 3915457
4. Hanamasa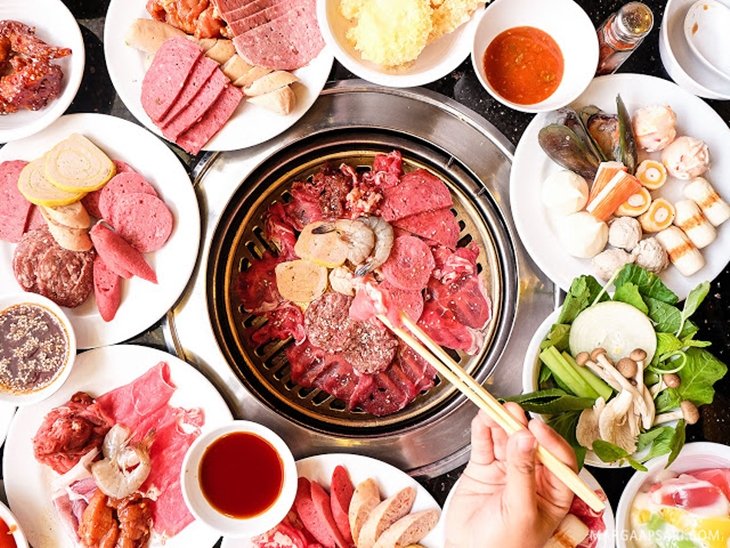 Noted as the first AYCE Japanese restaurant in Indonesia, Hanamasa is also one of the most popular restaurants in Indonesia. Hanamasa already has many branches across Jakarta that serve premium Japanese style shabu-shabu and yakiniku. Here you can enjoy a wide variety of meat, chicken, seafood and vegetables which all of them are fresh and hygiene.
Adult: Rp178.500,-++ (incl. drink)
Kids: Rp136.500,-++ (incl. drink)
Jl. Mahakam I No. 166, Kramat Pela, Kebayoran Baru, Jakarta Selatan
P: (+6221) 7202366
www.hanamasaresto.com
5. Little Sheep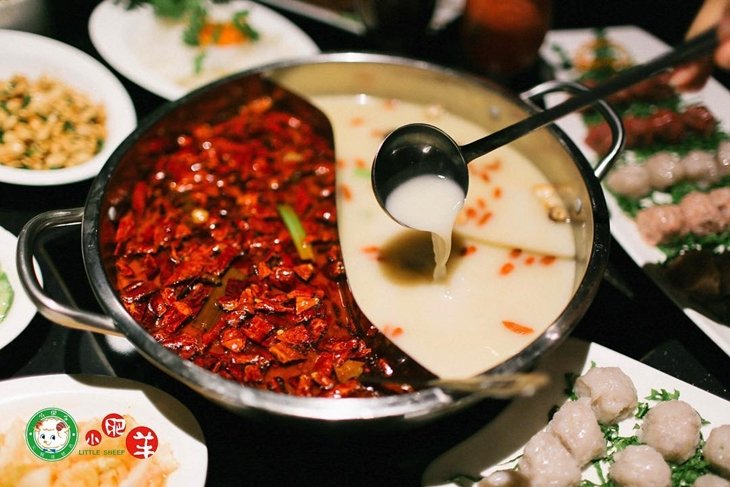 Enjoy the Chinese style shabu-shabu or also known as Chinese hot pot here for your choice of AYCE experience. Little Sheep offers a festive shabu-shabu dish with 5 different soups made with various herbs and spices. Creates an authentic Chinese style hot pot broth that has rich and bold flavor. For the meat, this restaurant uses good quality of Australian and New Zealand meat. Here you can also enjoy wide variety of condiments which served in a large condiment buffet.
Price: Rp198.000,-++
Opens daily: 11 AM – 9.30 PM
BRI II Center Park 7th Floor, Jl. Jend. Sudirman, Bendungan Hilir, Jakarta Pusat
P:(+6221) 57853365
6. Shaburi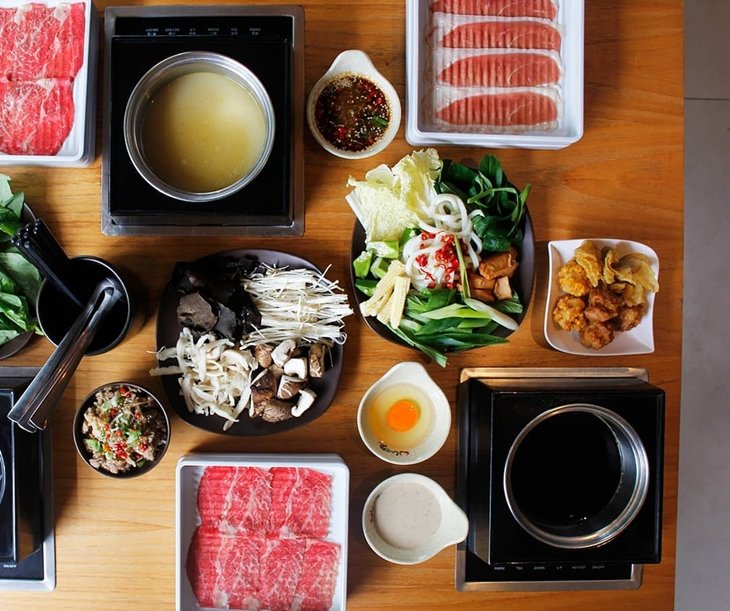 All you can eat shabu-shabu with 5 different soups, including the most unique: Paitan Chicken Collagen, which supposedly can make your skin smoother! Guests are given 90 minutes to finish their meal, and excessive leftover charges apply.
Price: Starts from Rp. 158,000 (adult) Rp. 88,000 (child)
7. Shabu Hachi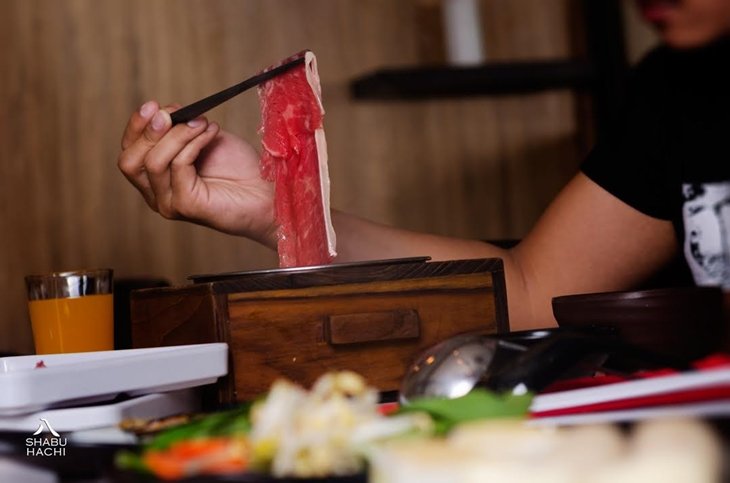 Other than selection of Australian and US meat, this restaurant has good selection of fresh buffet items: choices include vegetables, seafood for shabu-shabu, salad, dorayaki and takoyaki station, yakitori, desserts, and cold and hot drinks. Definitely value for money.
Price:
Rp98,000 (buffet only, no beef)
Rp138,000 (Australian beef)
Rp188,000 (US Prime)
Rp238,000 (US Black Angus)
Jl. Ampera Raya No. 127, Cilandak, Jakarta, Phone: +62822 9911 9957
Jl. Karang Tengah Raya No. 52, Lebak Bulus Jakarta, Phone: +62822 99119958
8. The Takemori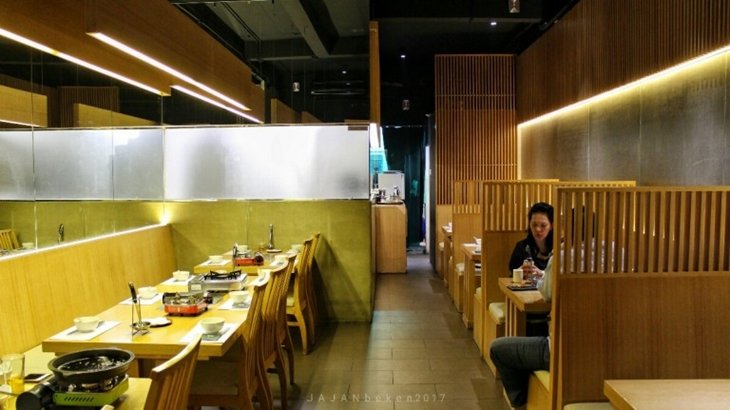 It's a Japanese restaurant with a concept integrated the tranquility of bamboo forest with natural Japanese wooden interior to enhance your dining experience. Enjoy your AYCE shabu-shabu here served with high quality imported ingredients for the sauces and broth and premium handpicked beef. The highlight of this restaurant is its relatively affordable price for a fine shabu-shabu dining.
Price: starts from Rp234.000,-
Lunch: 11 AM – 3 PM
Dinner: 6 PM – 10 PM
Dharmawangsa Square, Jl. Darmawangsa Raya No.18 A, Kebayoran Baru, Jakarta Selatan
P: (+6221) 72788373
9. Washoku Sato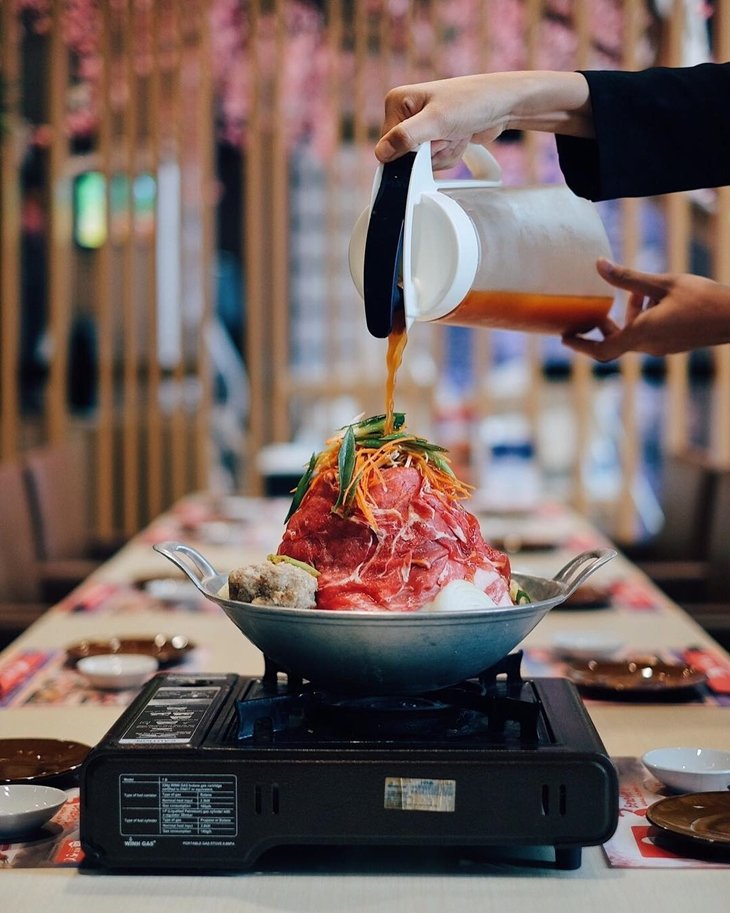 Originated from Japan since 1958, Washoku Sato opens its branch in Jakarta for people experience the authentic Japanese dishes with relatively affordable price. Enjoy your AYCE shabu-shabu here with more than 100 dishes and items, from various types of meat, sushi, tempura, and soups.
Price: starts from Rp188.000,-++
Opens daily: 10 AM – 10 PM
Jl. Batu Tulis Raya No.41, Gambir, Jakarta Pusat
P: (+6221) 38901794
10. Yakoya/Omori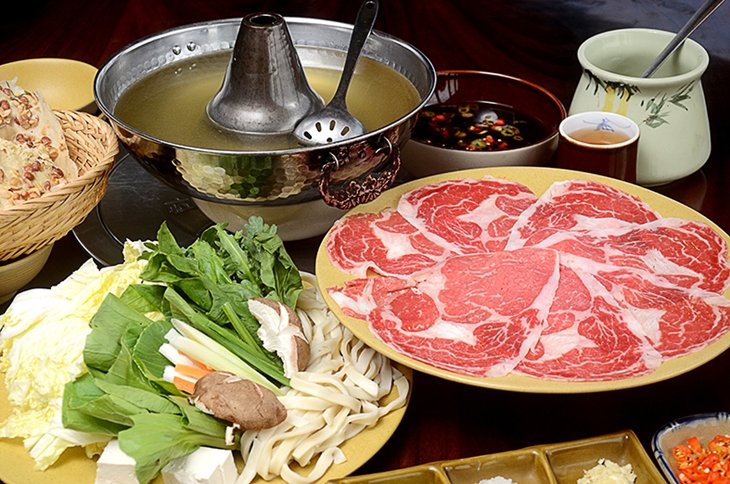 Yakoya, also known as Omori, is a Japanese restaurant located in one of the most strategic areas in Jakarta, Thamrin. As you enter the restaurant, you will be welcomed by an elegant traditional Japanese atmosphere created by wood material which decorates its interior. Here you can enjoy your AYCE shabu-shabu served with fresh premium meat while staring at Jakarta's beautiful skyline. Not like other AYCE restaurant, Omori has no time limitation for their customer to eat.
Price: Rp190.000,- nett
Lunch: 11.30 AM – 3.30 PM
Dinner: 6 PM – 10 PM
Jl. Imam Bonjol No.61, Menteng, Jakarta Pusat
P: (+6221) 3910026
11. Yuraku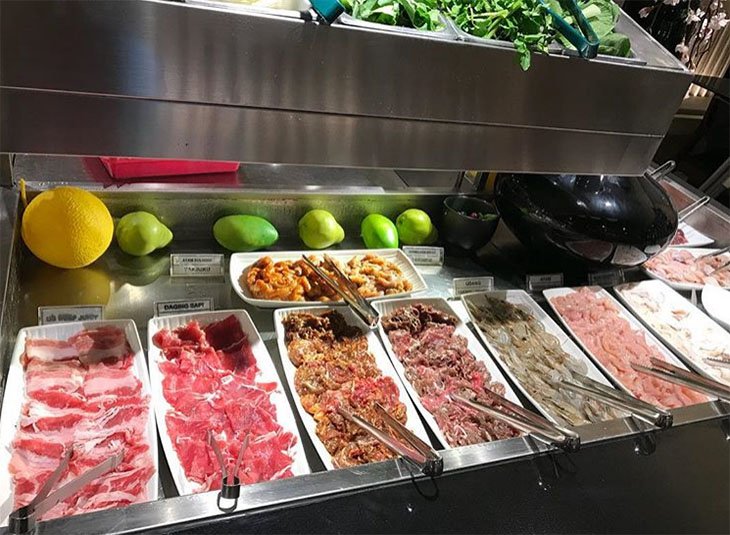 Oldie but goodie, Yuraku is a good place to go to in Mall Kelapa Gading. Serving all you can eat/ala carte yakiniku/shabu-shabu. For All You Can Eat, you also get a variety of Dimsum, Sushi, Tempura, Salad, Soup. Non-AYCE package is also available for small eaters!
Price: Monday-Thursday: 165,900+
Friday-Sunday: Rp. 168,900+
Mall Kelapa Gading, Ground Floor, unit 195
P: (+6221) 4529719
IG: @yurakumkg