Jakarta has a growing number of pet-friendly cafes, catering to the increasing number of pet owners in the city. Here's a guide to some of the best pet-friendly cafes in Jakarta, Whether you're looking for a spot to relax with your pet, meet other pet owners, or simply enjoy a good cup of coffee or meal, these pet-friendly cafes in Jakarta are definitely worth checking out.
Top Pet and Pet-friendly Restaurants and Cafes in Jakarta
HOME by Moonshine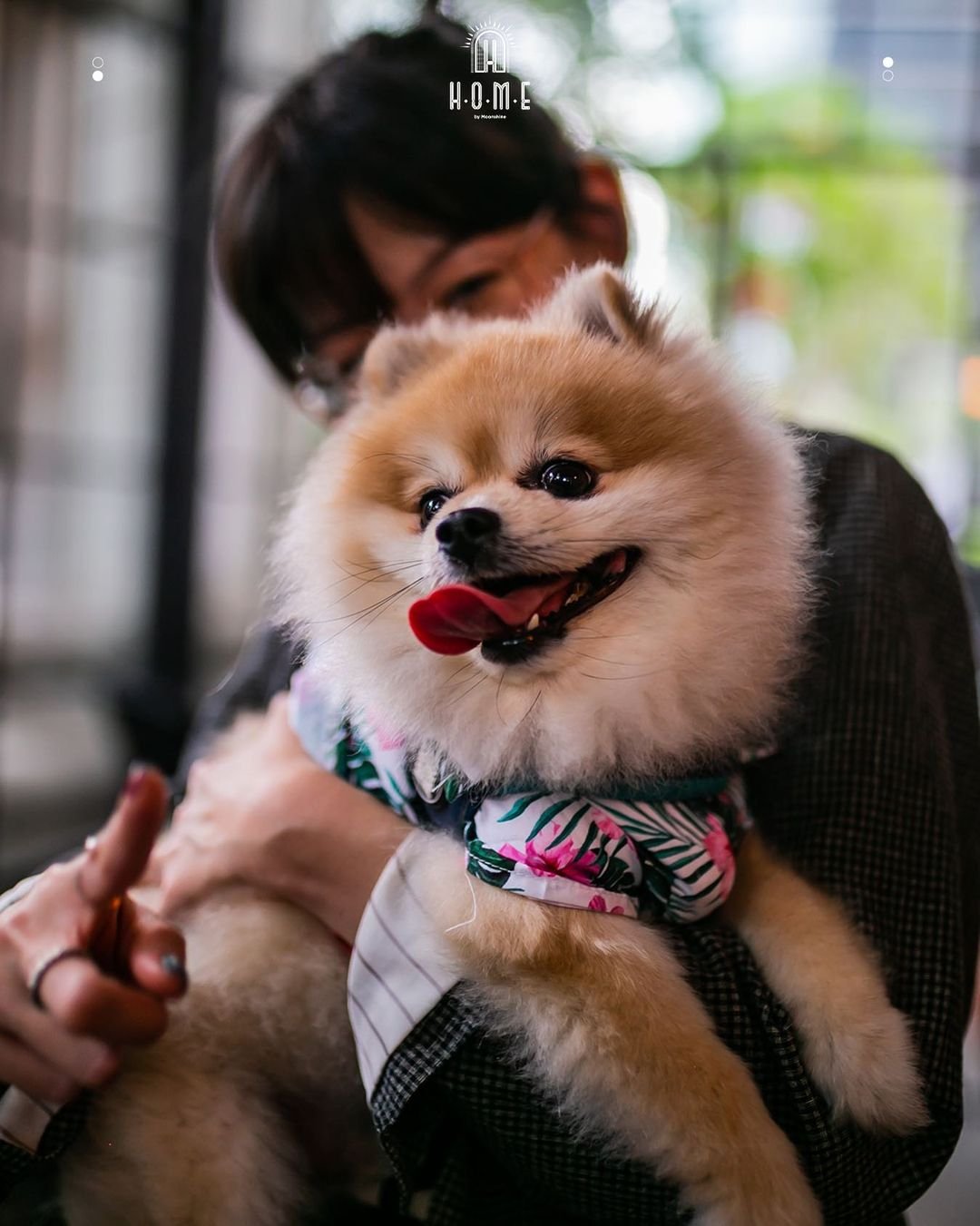 HOME by Moonshine is back on Sunday for a wagging-tail good-time Tropical Soiree. Don't miss a chill Sunday with tropical vibes and fluffy creatures. Enjoy a pawsome Sunday filled with pet-friendly fun and endless wagging tails here.
Ground Floor - South Tower
Sampoerna Strategic Square, Sudirman, Jakarta 12930
Phone: +62 811 8286 691
Instagram
Boogie Doggie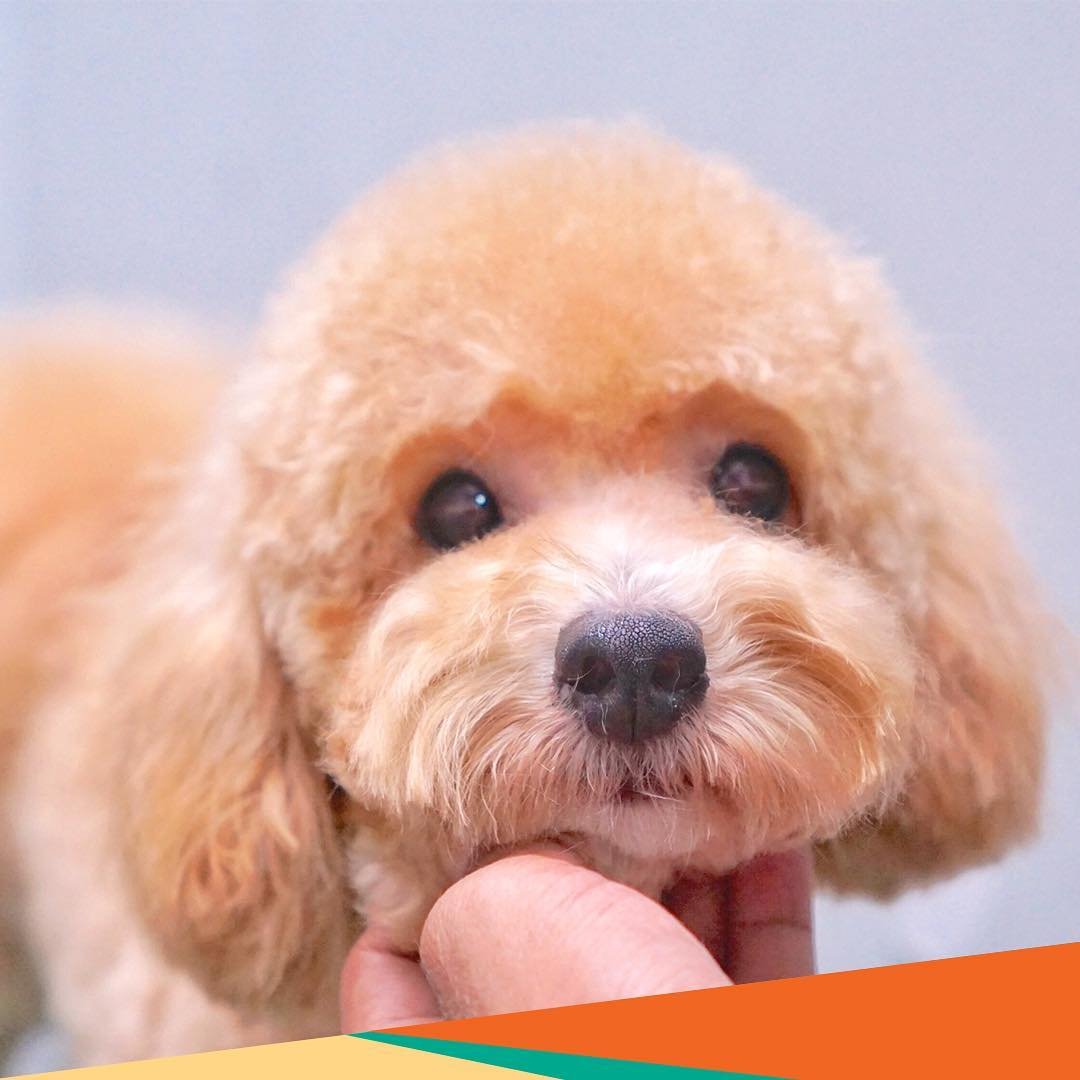 As a cafe, Boogie Doggie is indeed a place for visitors to eat food and enjoy drinks. However, this place offers visitors the opportunity to play with the dogs. Visitors can play with all types of dogs, around 50 dogs and 20 different types.
Gading Walk C-09, Mall Kelapa Gading
Phone: +62811-881-8228
Instagram
BRUNO Cafe in the Park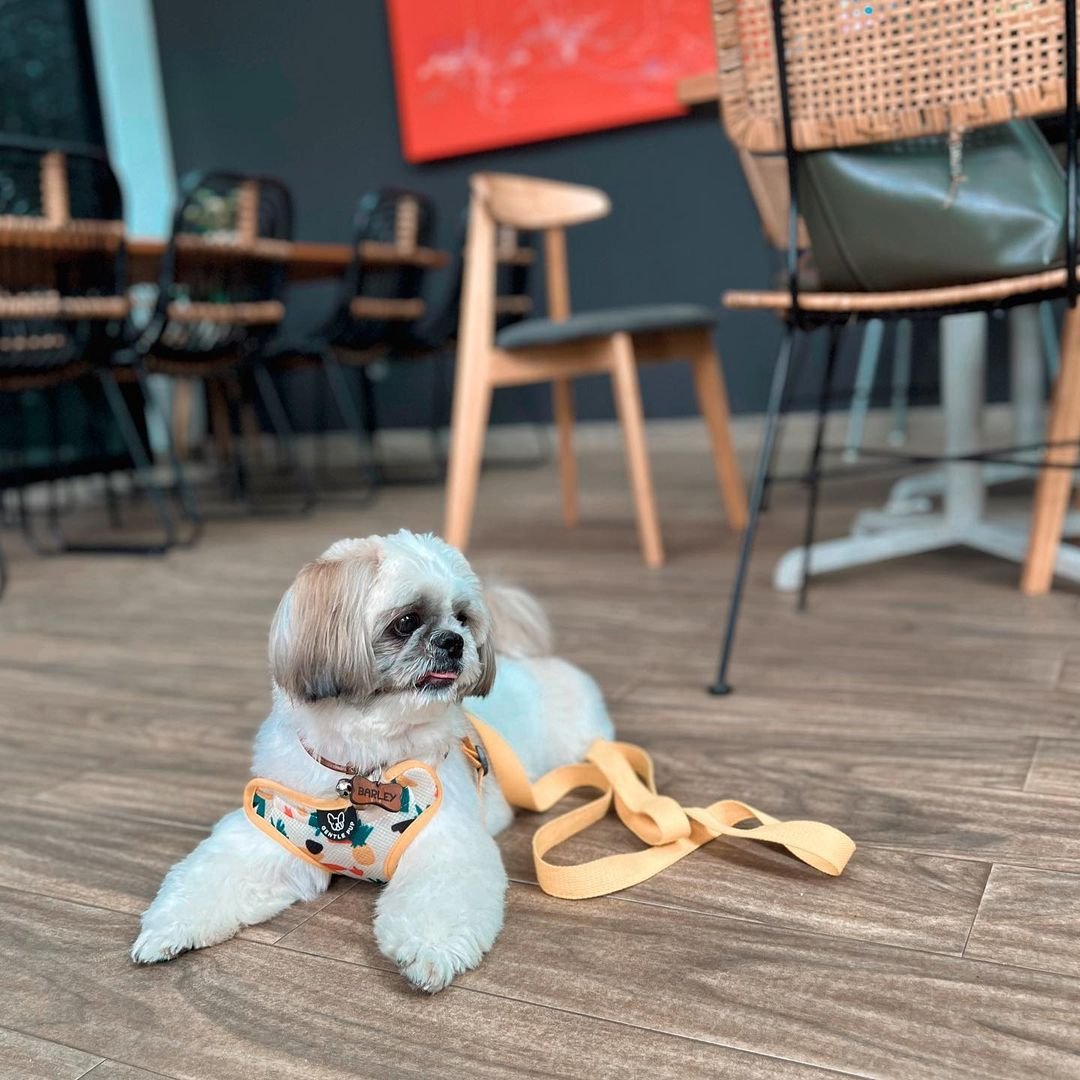 BRUNO Cafe in the Park is a hidden gem located in the townhouse around Pejaten and Ragunan in South Jakarta. The café offers a peaceful and serene atmosphere of the residential compound, with lush green surroundings and a beautiful view of the park.
Sunshine Park, Gripastudio
Jl. Griya Tapa Jl. Taman Margasatwa Raya No.9G, Jakarta 12550
Phone: +62 896-8329-8600
Instagram
Cecemuwe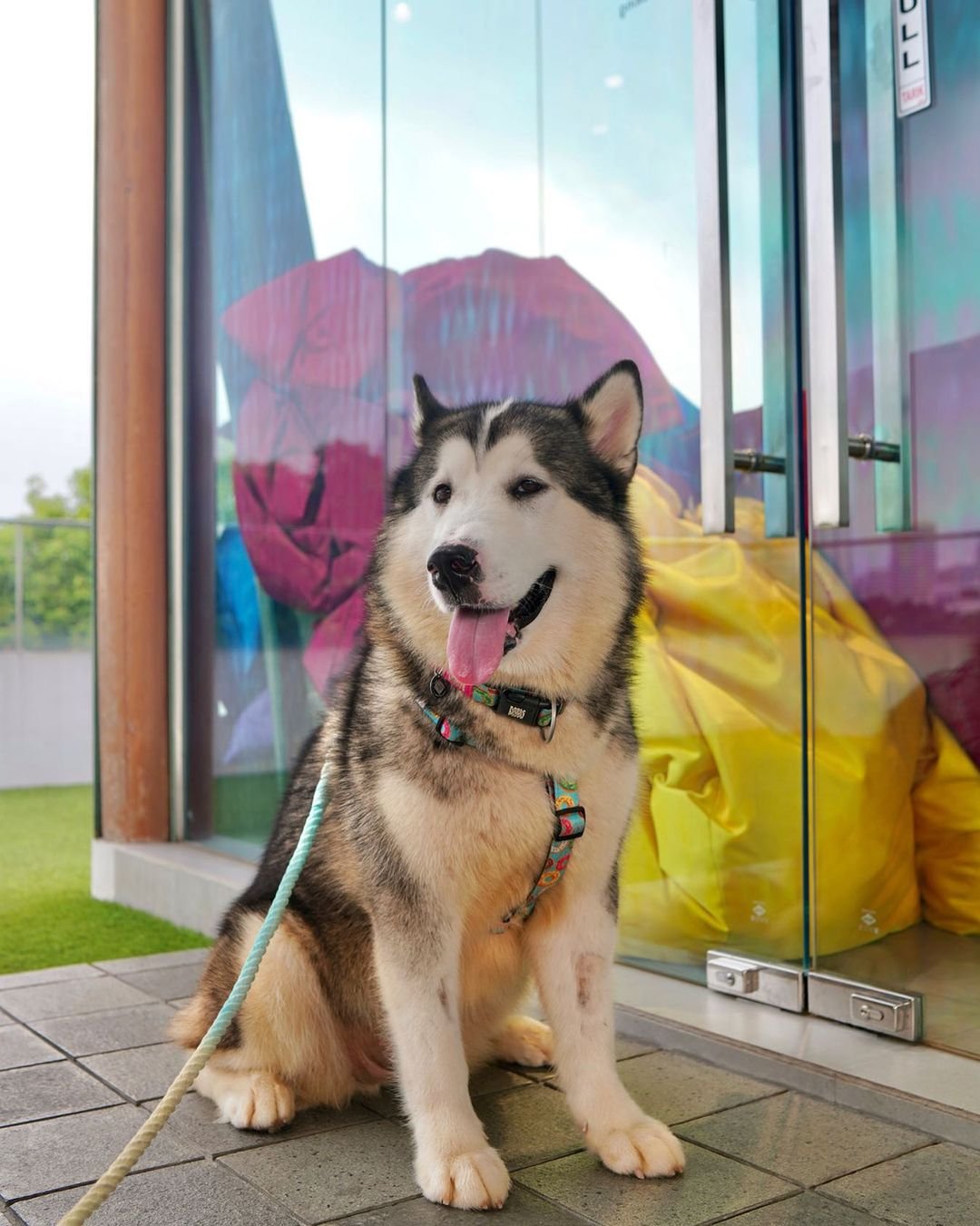 Spend your leisurely time with your furry friend, whether just a relaxing weekend downtime you will find many pawrents to mingle and play together with other pets. They have also a spacious Rooftop which is perfect to spend your intimate gatherings with your loved ones and pets.
Jl. Hang Jebat IX No.6, Jakarta 12120
Phone: +62 812-8338-8128
Instagram
C for Cupcakes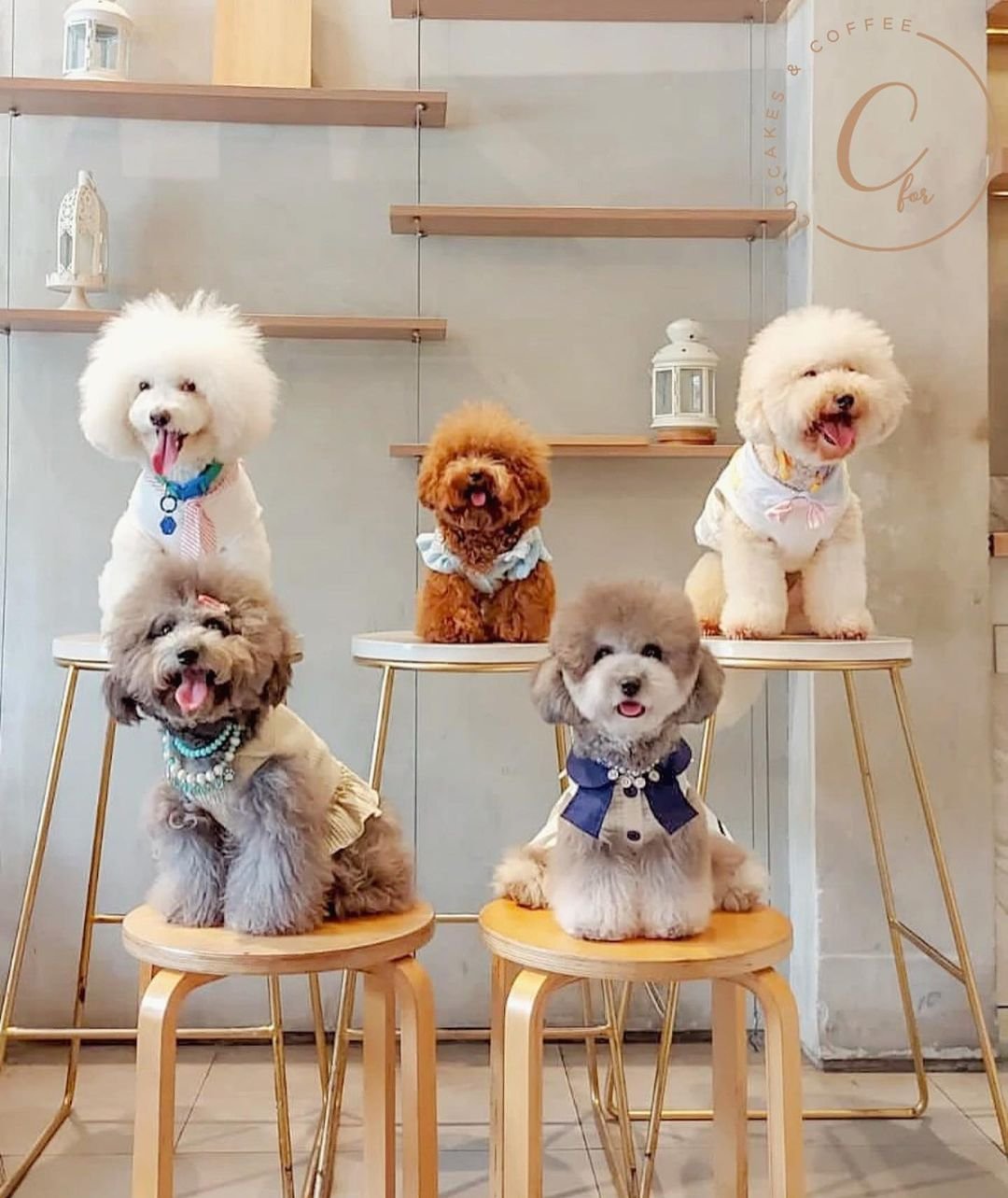 While guests can easily get enchanted by the adorable cakes and desserts at C for Cupcakes like Bulldog Mousse and Doggy Onsen, you can take your pets here to enjoy the magical and whimsical atmosphere here. We're sure your pets love to play around here.
Jl. Pluit Karang Utara No.52, Jakarta 14450
Phone: +62 813-1587-9119
Instagram
Cork&Screw Country Club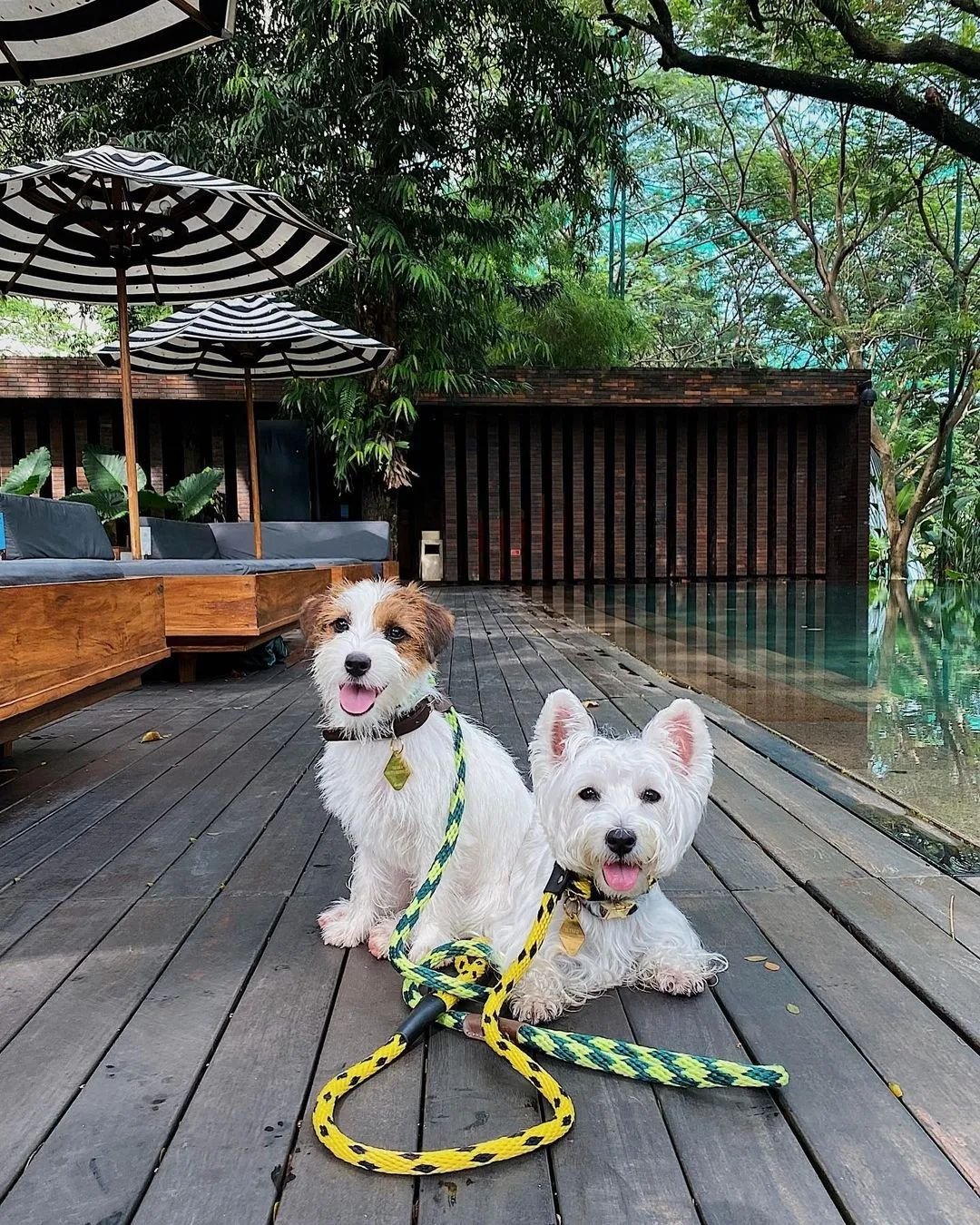 While you take a tuck into the brunch staples, yes, small and medium-sized paws are welcome during brunch time. Enjoy Cork&Screw Country Club with your paw friends, it is a great stop point to bond.
Senayan Avenue Pintu IX
Jl. Asia Afrika, Gelora, Jakarta 10270, Indonesia
Phone: +62812-9876-0065
Instagram
Dogs Ministry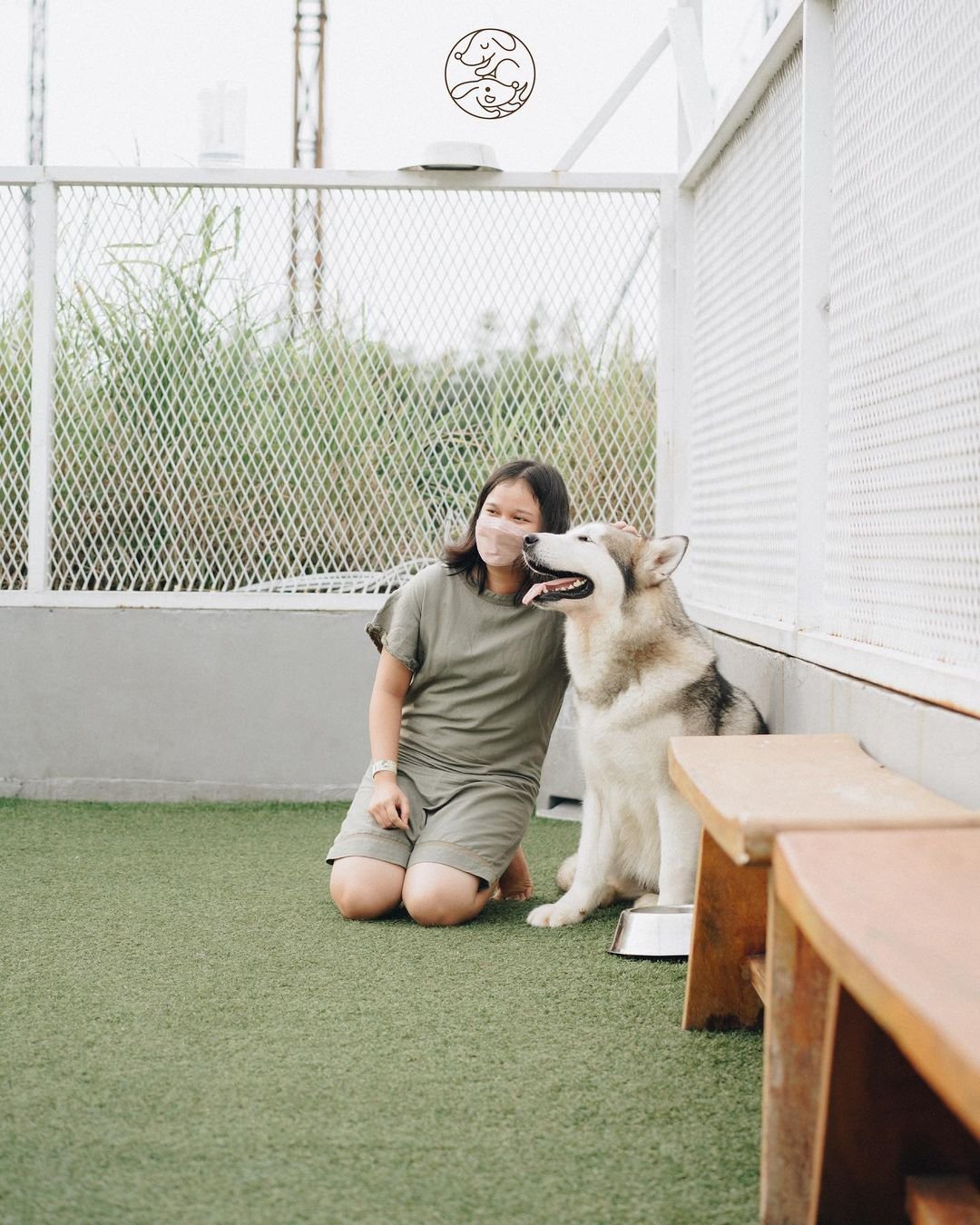 A lively hang-out place for pet lovers. For those of you who don't have dogs, you can still play and take pictures with dozens of their dogs here. Dogs Ministry consists of Dog Cafe, Dog Lounge, Dog Salon & SPA, Dog Park, Dog Pool, Dog Mart, Dog Hotel & Day Care so what are you waiting for?
Jl. Pluit Indah No.4, Jakarta 14450
Phone: +62 811-8078-678
Instagram
KISAKU Laksana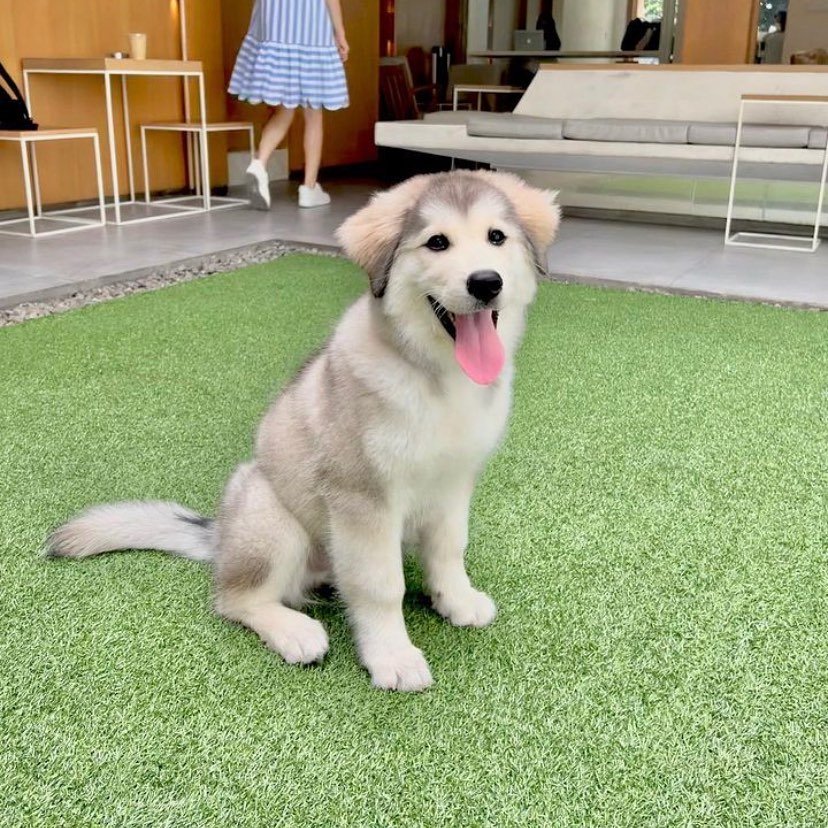 KISAKU Laksana provides a comfortable and pet-friendly place for you to spend your coffee time with your pet! Visit their store at KISAKU Laksana and ask our barista to get KISAKU Puppucinno for your pet!
Jl. Laksana I No.24, Kebayoran Baru, Jakarta 12180
Instagram
Mama Corgi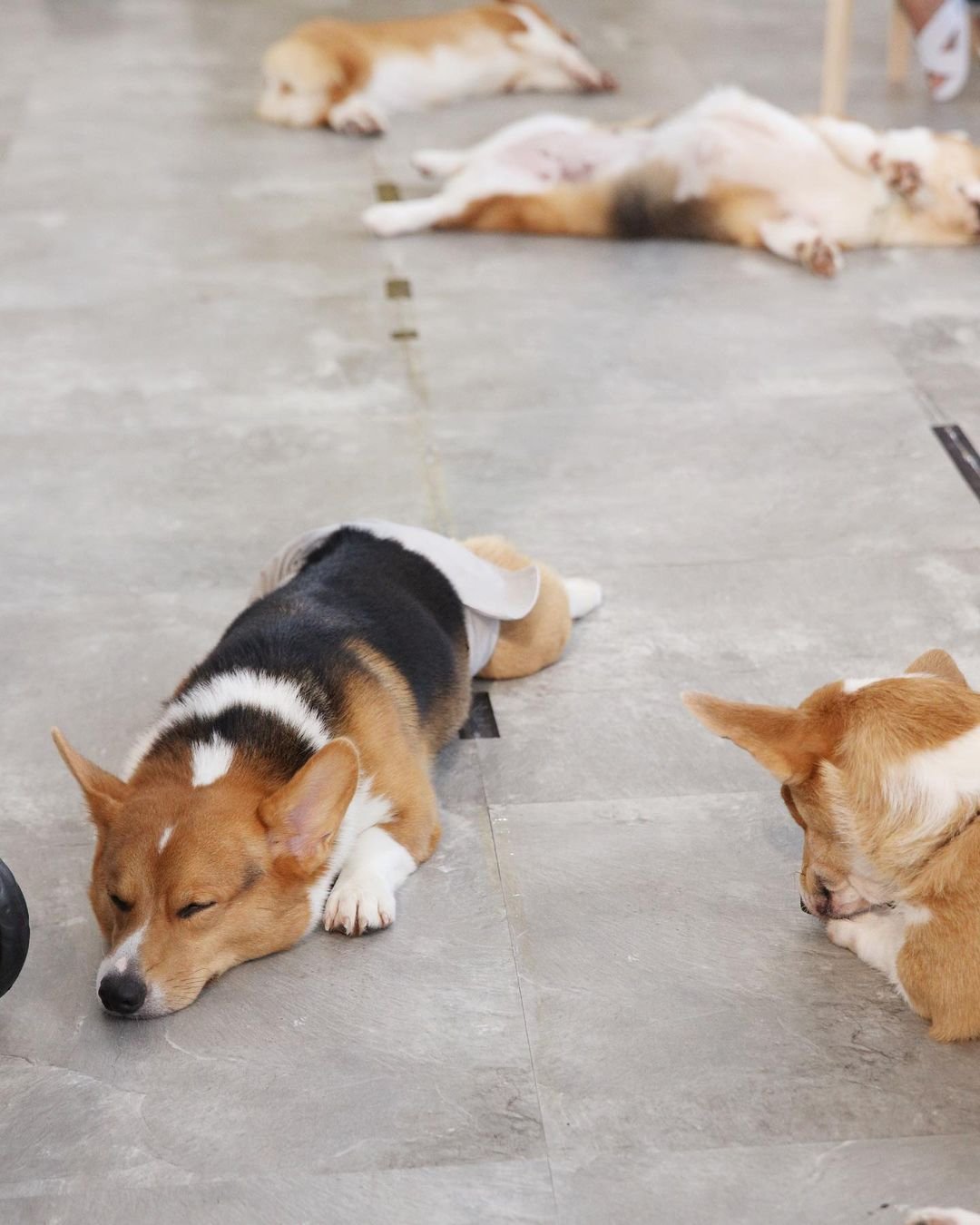 Mama Corgi Cafe is a popular pet-friendly café located in the Tanjung Duren. The café is known for its cute and cuddly Corgi dogs, which visitors can interact with while enjoying a meal or a cup of coffee. 
Jl. Tanjung Duren Utara 3 No.340B, Jakarta 11470
Phone: +62 813-7222-2950
Instagram
Oppa Huis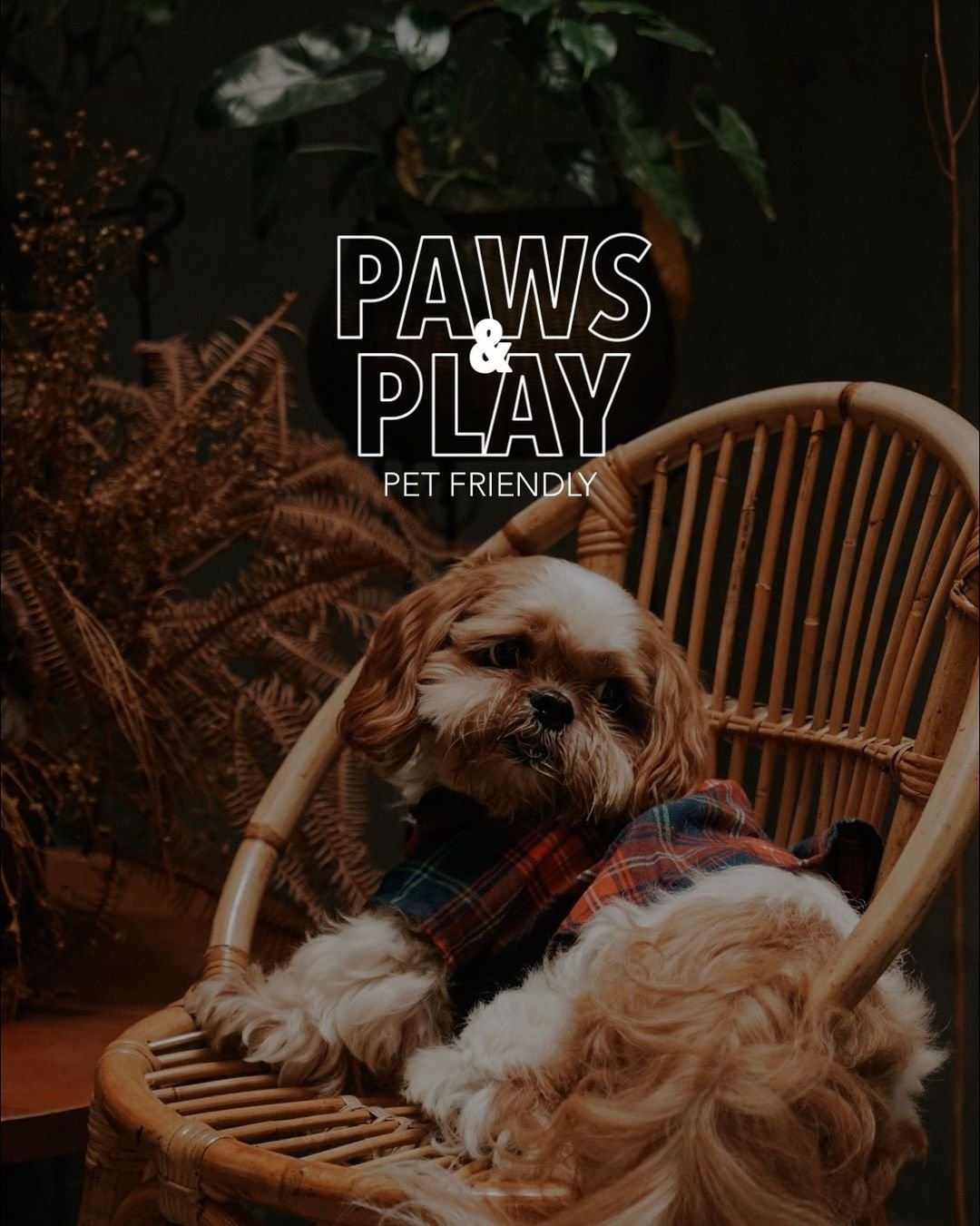 Good news for pet lovers who have favorite pets! In this vintage-style coffee house, they are happy to serve guests who bring their furry friends! All you have to do is pay attention to the house rules for pets and be satisfied enjoying the comfort of the homey Oppa Huis.
Jl. KH. Hasyim Ashari No.44, Jakarta 10140
Phone: +6285932167889
Instagram
The Cat Cabin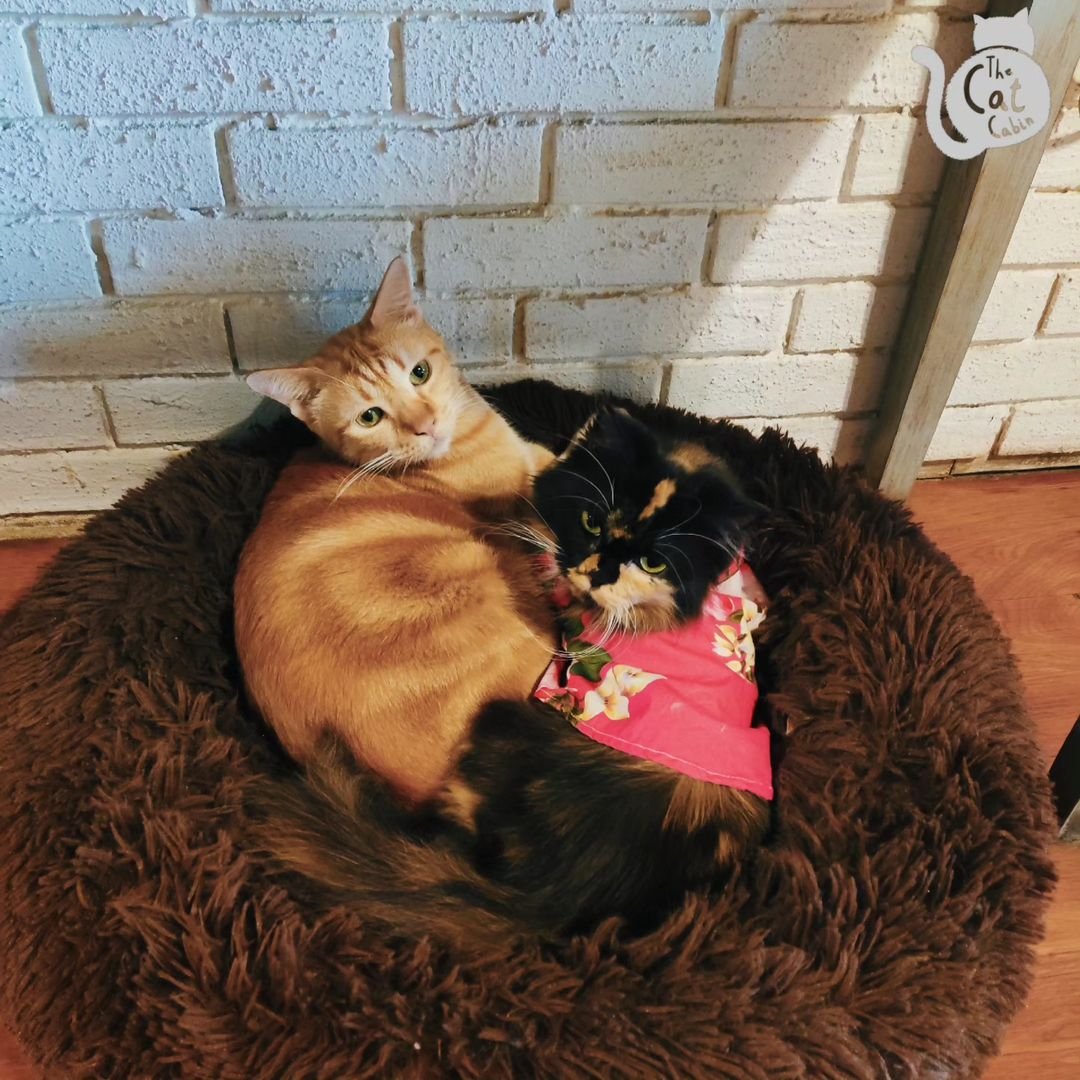 Indonesia's answer to the cat cafe phenomenon. The Cat Cabin offers a comfortable place to play with the cats! Spend time with cute cats while you hang out with friends to relieve stress.
Jl. Kemang Raya No.31, Jakarta 12720
Phone: +6221-71795243, +62 856-9160-9499
Instagram
Therefore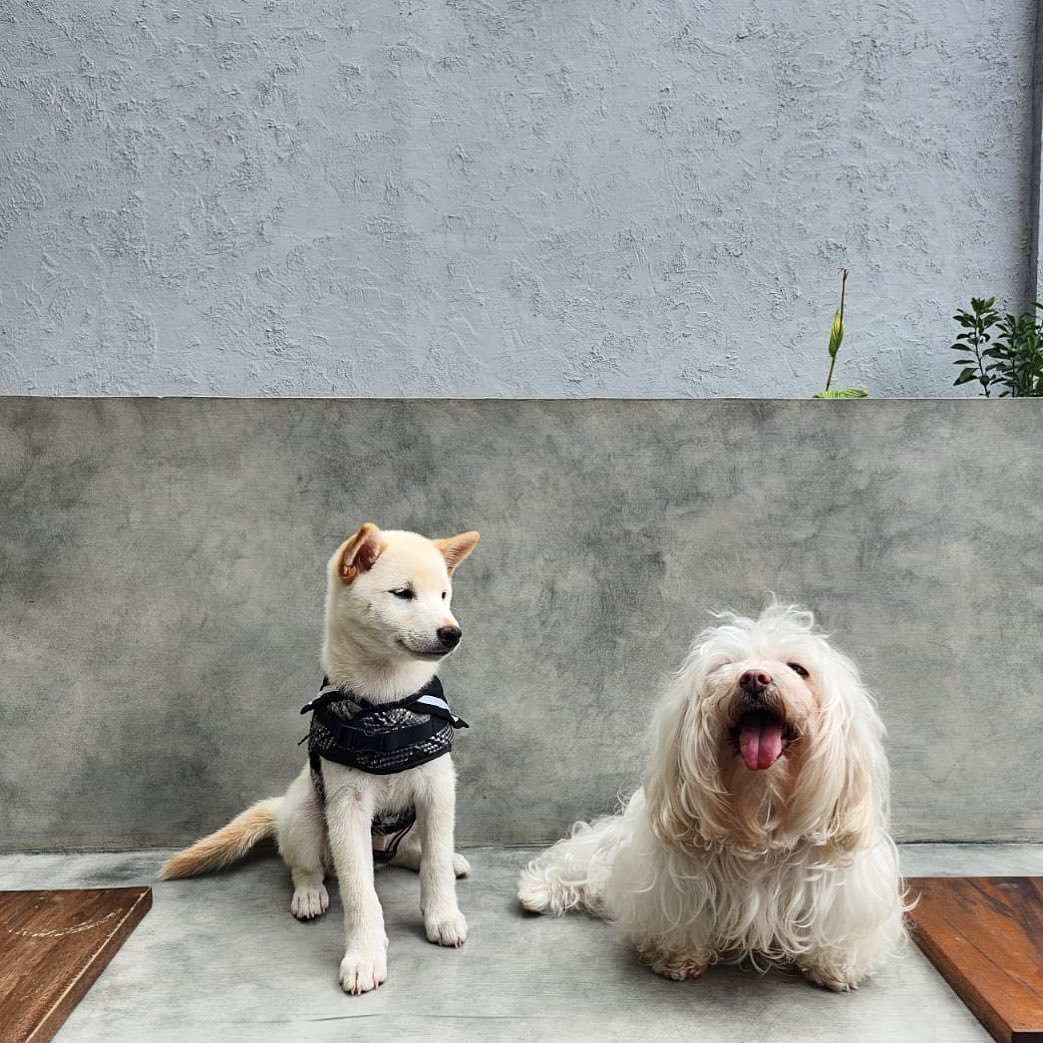 Nestled in the Golf Island, Therefore is small but still offers a comfortable space for your pets to relax and unwind. Take your best friend out for a coffee date and enjoy the botanical view from their outdoor space.
Rukan Golf Island Boulevard Blok B no. 77, Jakarta 14470, Indonesia
Phone: +62 811-1232-2111
Instagram