Jakarta stores tons of activity ideas to do for your kids, or for the whole family to enjoy. Here are our picks of kids activities and things to do in Jakarta to keep your little ones busy and happy!
1. Trampoline Parks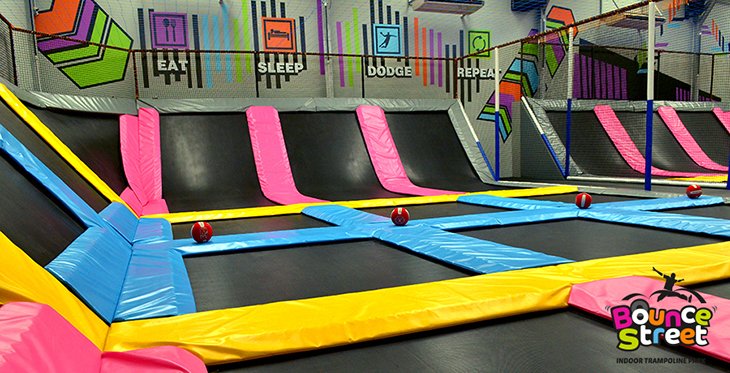 In this park, kids will literally bounce off the wall with excitement! Let them do all sorts of jumping, running up a wall, bouncing for fun, slam dunking or maneuvering all day long. Other than the trampolines, the foam pits, Bounce also has the Aero Ball, a combination of volleyball and basketball where two players stand in separate cages and shoot the ball in the other ones goal.
There's also the fun Spider Tower a spherical maze where kids can climb and slide down into the foam pit below. The Gladiator War Zone enables you to battle an opponent standing on a narrow beam and try to knock them off.
Bounce Street Asia Trampoline Park
Jalan Sentra Bisnis Artha Gading Blok D Kav. 8. North Jakarta
Phone: +62 21 29745790 / 91
Email: [email protected]
www.bouncestreetasia.com
Amped Trampoline Park Indonesia
Pergudangan Ex-Goro, Jalan Kirana Avenue No.88, Kelapa Gading
Phone: (021) 29569215/16/17 https://www.ampd.fun
2. Water Parks in Jakarta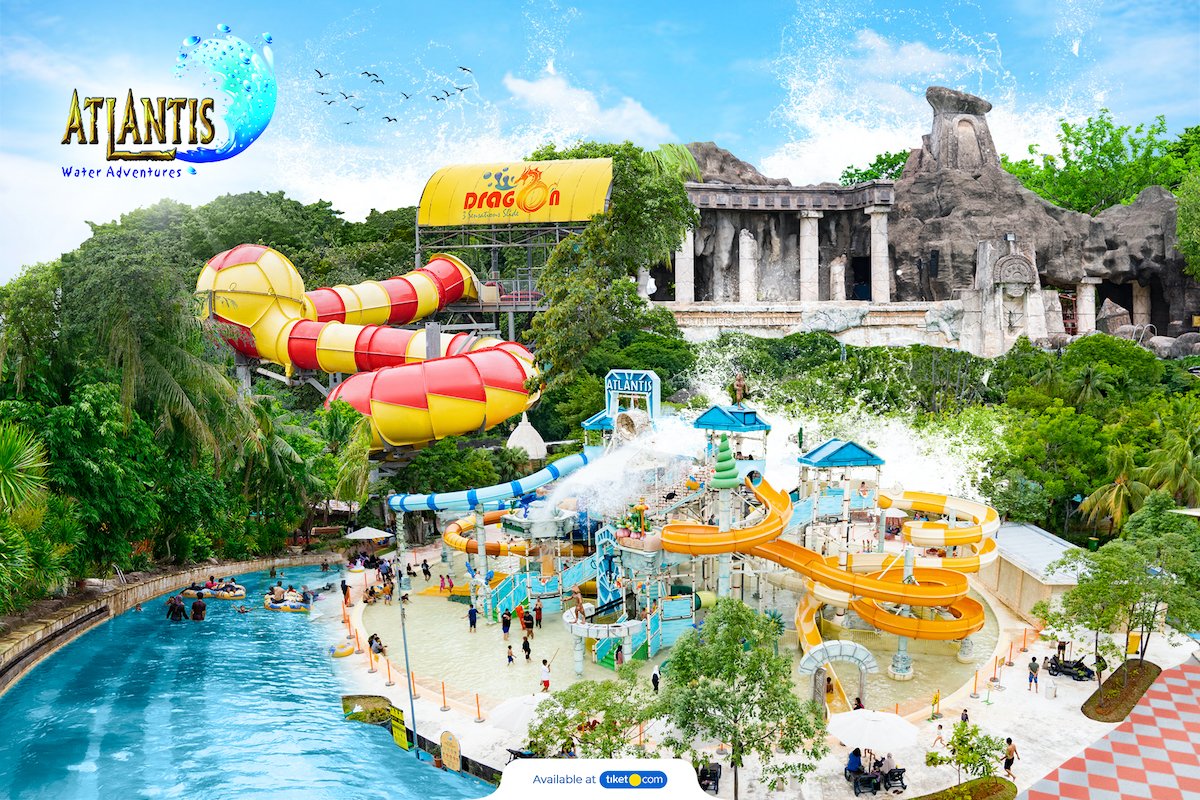 As long as it doesn't rain all week long, being in Jakarta means you get all year excuse to splash around in the pool. There's quite the few to choose from too. Some of our favorites are:
The Wave at Pondok Indah Mall
Jl. Metro Pondok Indah, South Jakarta (Next to PIM I & Street Gallery)
Rp. 100,000 (Mon-Fri) Rp. 150,000 (Weeekends & public holiday)
After 6 pm: Rp. 50.000 (Mon-Thu), Rp 75.000 (Fri-Sun & Public Holidays)
For more water parks in Jakarta and its surrounding, check out:
7 Best Waterparks in Jakarta and Surrounding Area
3. Meet the Animals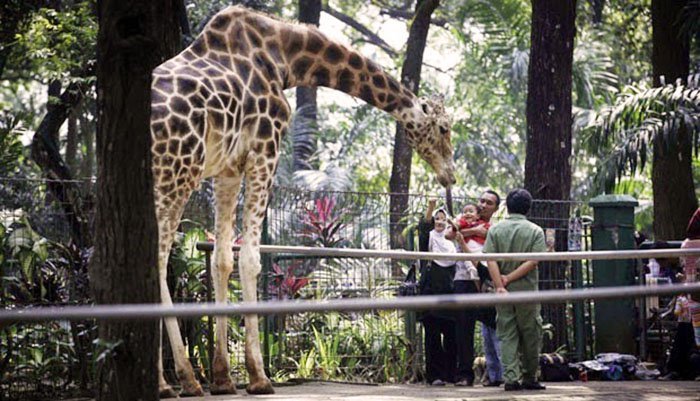 Some of its animal enclosures are in poor condition, but Ragunan Zoo remains one of Jakarta's greenest sanctuary that offers 147 hectares of lush plants and trees, it is as close as nature gets in Jakarta. Other than Ragunan there's also the newer Fauna Land in Ecopark Ancol, or to roam a little further, Taman Safari Indonesia in Puncak that is in a lot better condition, with better attended animals.
Taman Margasatwa Ragunan
Jl. Harsono No.1, Ragunan, Ps. Minggu, Kota Jakarta Selatan, DKI Jakarta
Entrance fee: Rp. 4,000
ragunanzoo.jakarta.go.id/
Fauna Land at Ancol Taman Impian Jaya Ancol
Jl. Lodan Timur No. 7, RW.10, Ancol, Jakarta Utara, North Jakarta
Entrance fee: Rp. 50.000
IG: @fauna_land
Taman Safari Indonesia 
Jalan Raya Puncak No. 601, Cibeureum, Cisarua, Bogor
Entrance fee:
Adult Rp 150.000, Kids Rp 140.000.
Foreigners & KITAS holder: 300.000, Kids Rp 250.000.
www.tamansafari.com
4. Ice Skating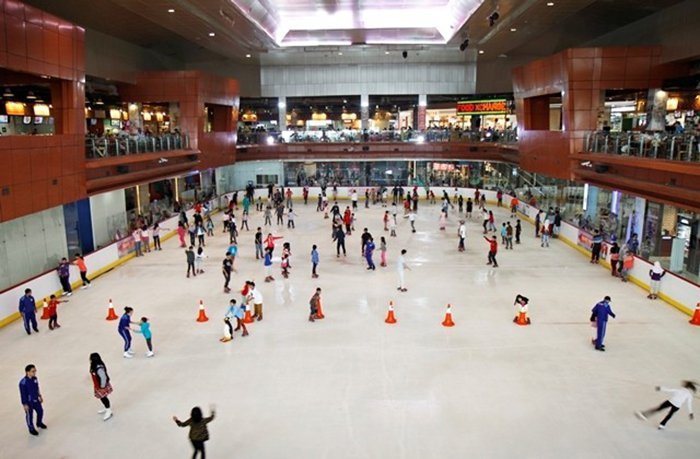 Ice skating in Jakarta? Why not? Make it a party and get some serious fun on ice that will surely make a memorable time. The BX Rink even has a ice hockey team that competes internationally. To join, contact them at (+6221) 2986-4888 or (+62) 856-9754-6080.
BX Rink, Bintaro (Rp. 65,000 all day for weekdays, Rp. 80,000/2 hours for weekends)
Bintaro Xchange Mall Lt.UG/3A, CBD Boulevard Bintaro Jaya, Sektor VII, Banten 15227
http://www.bxrink.com/
Sky Rink Jakarta (Rp. 65,000 all day for weekdays, Rp. 85,000/2 hours for weekends)
Mal Taman Anggrek, Lt. 3, Jl. Letjend. S. Parman Kav. 21, West Jakarta
5. Art Classes
Let your kids explore their artistic side while exercising their soft motor skills, Marvelous Little Maestro in Kemang, Kidz Art Indonesia, or Kutak Katik Art Class are some of the recommended art classes you can check out.
Check here for our full list of courses and classes you can check out for your kids. 
6. Go-karting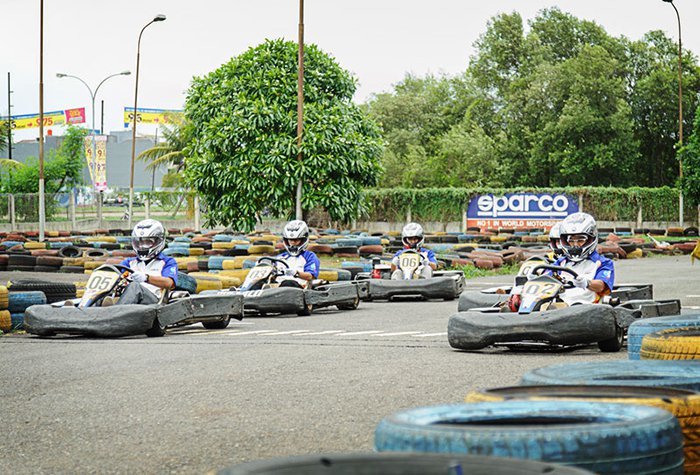 Let your little speed racers hit the speed bumps safely in a go kart. For Rp. 60,000 you will get 6 minutes of karting time, which doesn't sound like a whole lot but it means 6 to 8 laps worth of speeding! And not to worry, the price includes all the necessary safety gears such as race suit, helm, and jacket.
Speedy Karting
Jl. Gatot Subroto kav.72 Pancoran, South Jakarta. Call 087780510008 (14'00 - 21'00)
7. Kidzania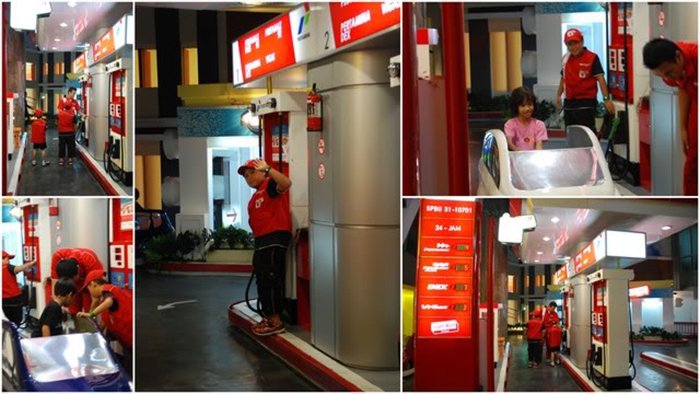 This is definitely a favourite, where kids can be whatever they want to be, and do whatever they want to do all day long. Upon entering, one is given a boarding pass, a map of the city, and a 50 Kidzos (the official currency of Kidzania) paycheck upon entry. Inside, they can work on over 70 different professions, and spend their Kidzos in some of the shops.
Price:
2 – 3 year old: Rp. 50.000 (weekdays) Rp. 75,000 (weekends)
4 – 16 year old: Rp. 150.000 (weekdays) Rp. 200,000 (weekends)
Adult (17 – 64) Rp. 100.000 (weekedays) Rp. 150,000 (weekends)
*Price might differ during holiday season
Address:
Pacific Place 6th floor, Sudirman Central Business District (SCBD) kav. 52 – 53, Jakarta Selatan
Phone: +62 21 5154888 ext. 100
Email: [email protected], www.kidzania.co.id
8. Indoor & Outdoor Playgrounds
Jakarta has tons of indoor and outdoor playground for all ages. Some of the most recommended playgrounds: Wowzania, Playparq, Lollipop's Playland, and many more.
9. Horse Riding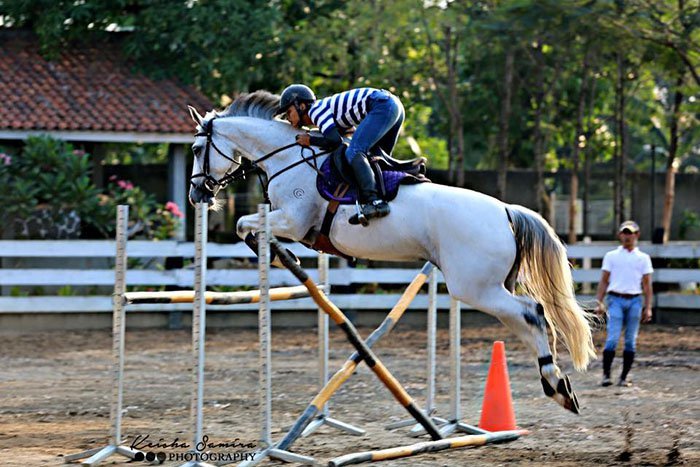 Gans of horse riding living in Jakarta will need to venture a little outward to find a suitable place for the magnificent animal to prance around. There's Arthayasa Stables & Country Club located in Limo Depok, one of the oldest and most established house stable in the country. There's also Anantya Riding Club in Gunung Putri, Bogor. 
EQUINARA HORSE SPORTS, Horseback Riding Center 081717723111 (or DM)
10. Cooking Class
Check out our list for the best cooking classes for kids in Jakarta and let them unleash the little chefs in them! These schools ensure a fun and save environment for kids as young as 3 years old.
Click here for our complete list of courses and classes for kids in Jakarta.
11. Field Hockey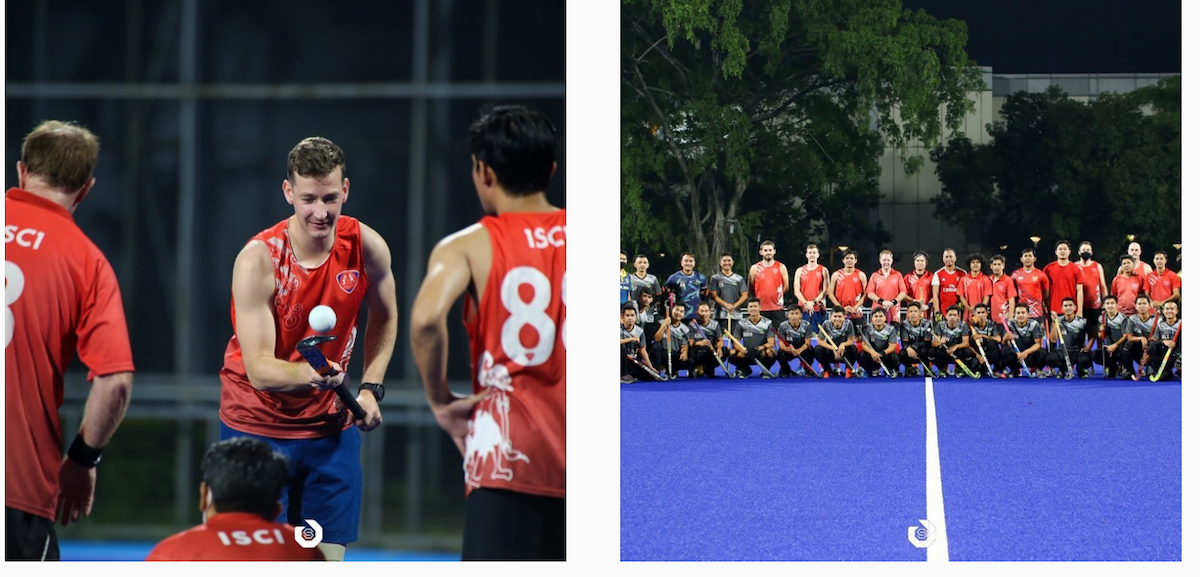 Join the ISCI Hockey Jakarta Sports team, The official Instagram of Intercultural Sport Club Indonesia (ISCI) Hockey.
Training day: Wednesday 6 PM-8 PM and Saturday 4 PM-6 PM located at GBK Senayan
Junior hockey training for kids (boys and girls, age range 6-12) takes place on Sundays at hockey pitches at Senayan Sports Complex. The training is a fun mix of skills and game practice – for beginners and more advaced players. For the first training all you need is 100.000IDR, sports kit and plenty of water – bring a hockey stick, shin guards, and mouthpieces if you have them. For more information, please click https://www.iscihockey.com
12. Bowling in Jakarta
Let your young ones get the chance to show off their skills on the bowling lanes. Not to worry, all bowling alleys provide bowling shoes to rent at an affordable price.
Jakarta Bowling Center, Plaza Festival Kav. C No. 22, South Jakarta
Price: Rp.20,000,-/person/game.
Jaya Ancol Bowling Center, Jl. Lodan Timur Ancol No.01, North Jakarta
Price: 10 AM – 16 PM Rp.27,000/game. 4PM – 24AM : Rp.33,000/game.
Weekend: Rp 38,000 /game
Artha Gading Bowling Center, Mall Artha Gading, Jl. Artha Gading Selatan No.1, Jakarta Utara
Price : Rp.30,000/game
Weekend: Rp 35,000 /game
13. One Strike Arena Jakarta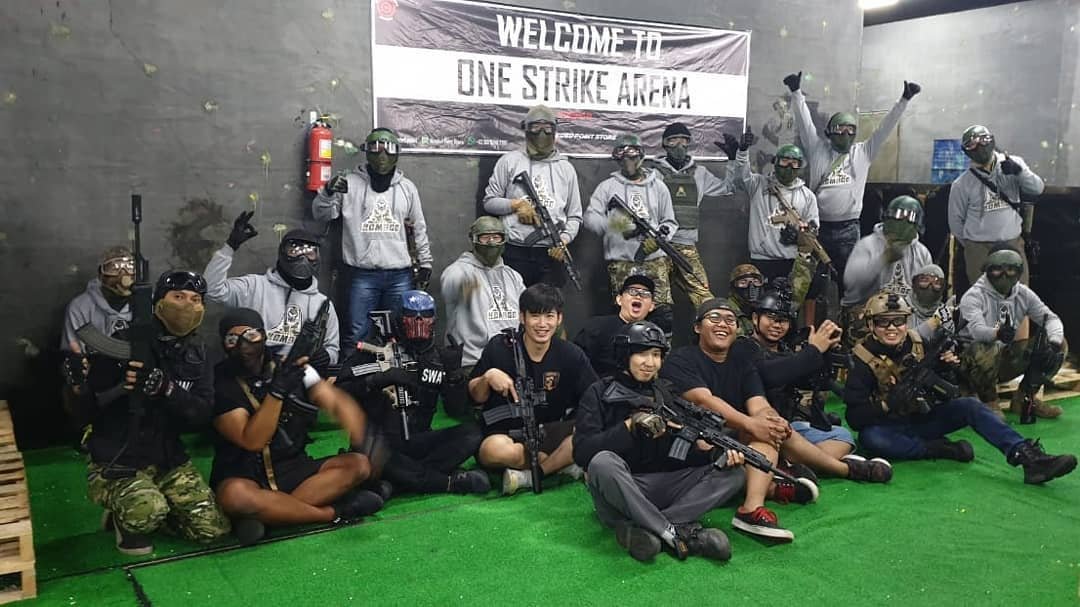 Have a blast with your friends at this one stop entertainment. In here you can have adrenaline games from Airsoft Gun, Paintball, Billiard, Nerf War and Laser War
Habiskan waktu yang berkualitas bersama orang-orang tercinta di One Strike Arena! Nikmati permainan perang Air Soft Gun yang menegangkan untuk menguji akurasi dan kelincahan Anda. Jadilah pemenang dengan menembakkan peluru (yang sangat aman) ke tim lawan. Ayo, kumpulkan tim terbaik Anda sekarang dan lupakan kesibukan sejenak dengan menikmati keseruan bermain di One Strike Arena!
Permainan di One Strike Arena Jakarta
Airsoft Gun
Paintball
Billiard
Nerf War
Laser War
https://onestrikemall.co.id/ WhatsApp: 0812-1979-7246
14. Rock Climbing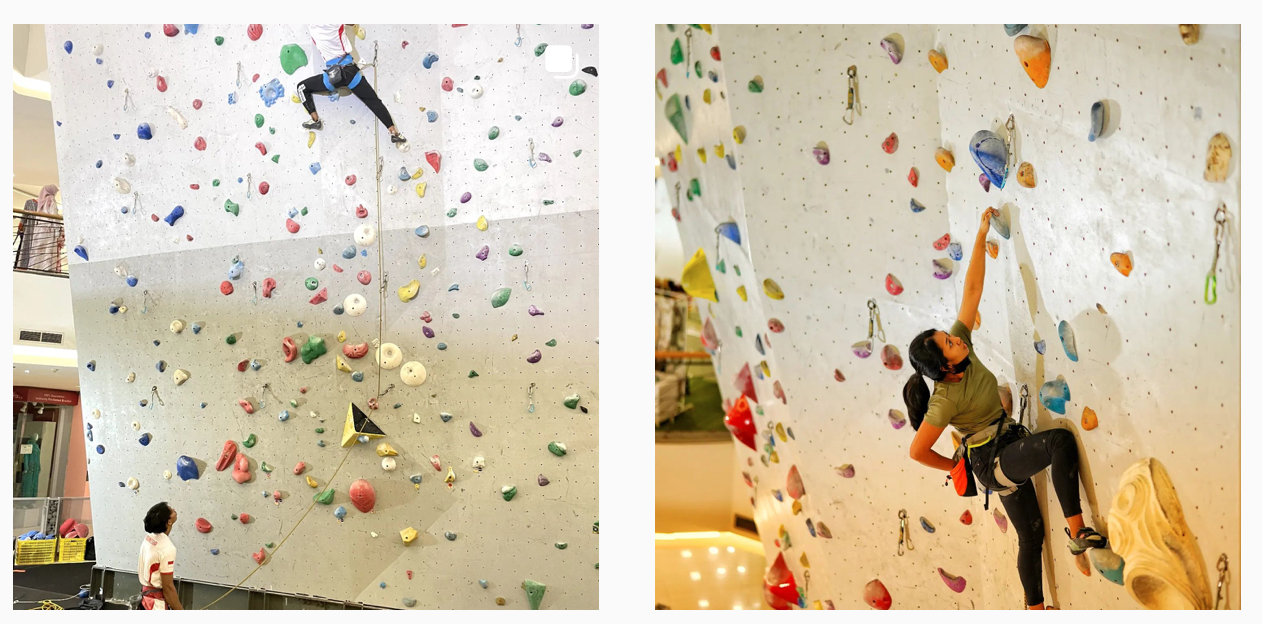 For a slightly more extreme sport, check out Jakarta Climber, a group of wall climber group that provide rock climbing classes for all ages in Plaza Festival, Kuningan. They also have a kids' class on Sundays, from 9am to 11am. Fee: Rp. 100,000 per person/visit.
For more information, check out their Facebook, https://www.instagram.com/jakartaclimbers/ or call Panji at +62 813 1120 9767.
Rock Climbing Gym - Indoor Climbing Gym Jakarta 🇮🇩
Information & Reservation only through WhatsApp : 0819-2828-4328 www.indoclimb.com