Get the trendiest haircut or hairstyle in these best barbershops in Bandung. Not only you will be handled by expert barbers, but you could also get the best and satisfying grooming services.
1. Badlab Barber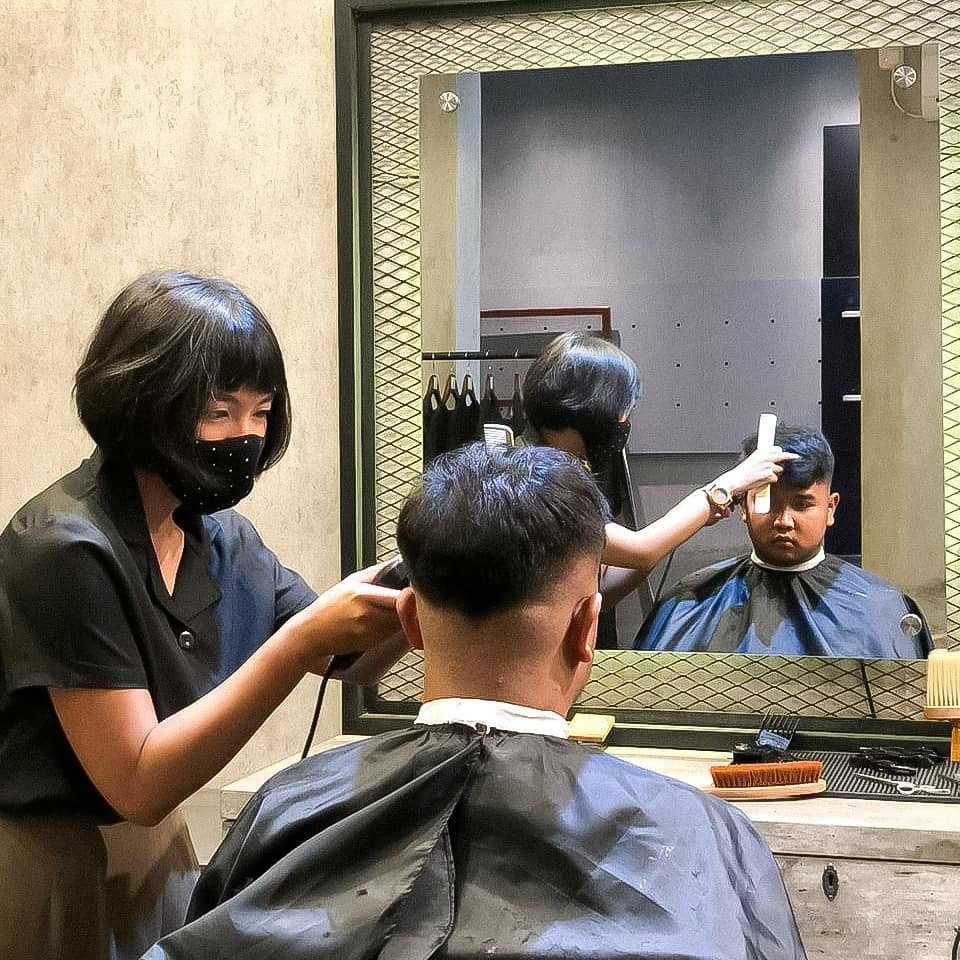 This barber has the best female hairdressers in Bandung. Bad Lab Barbershop provides many trendy haircut models such as french crop and mullet. A comfortable place and fun service are added values of this barber.
Jl. Lombok No. 11, Bandung
P: 0812-2262-8314
Instagram
2. Barberfits Bandung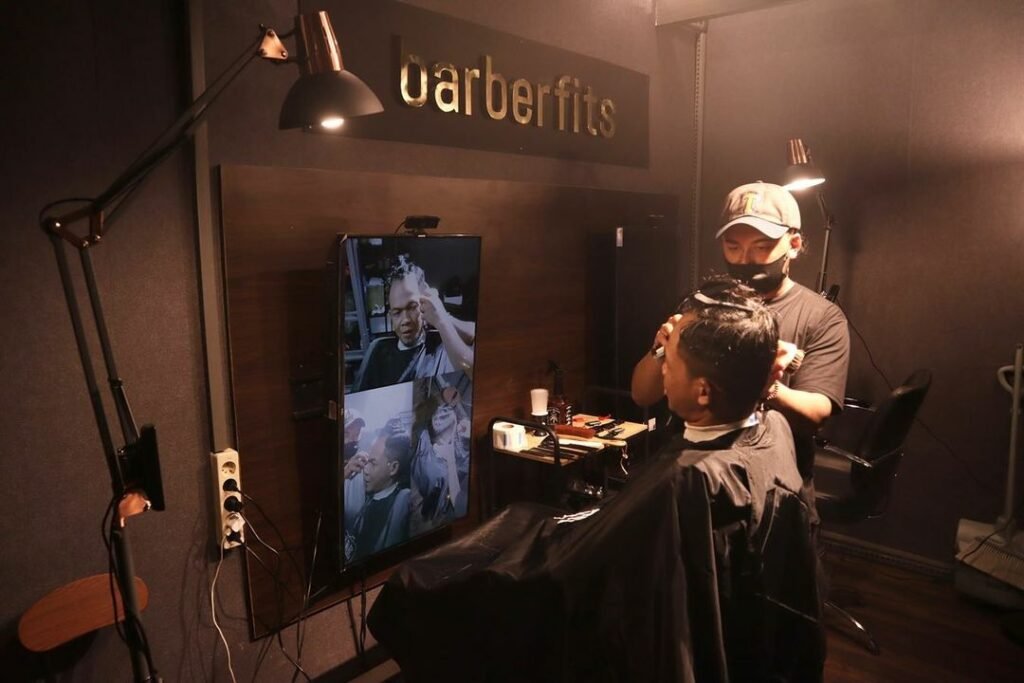 This barber has the most advanced technology in Bandung. Here you can feel the sensation of getting a haircut without using a mirror. How come? The mirror that you usually find in barbershops is replaced with a sophisticated screen that allows you to see the cut from various angles. Even though the technology is sophisticated, the service price is still affordable.
Jl. Pendawa No. 2, Bandung
P: wa.me/6285729442547
Instagram
3. BarBerBos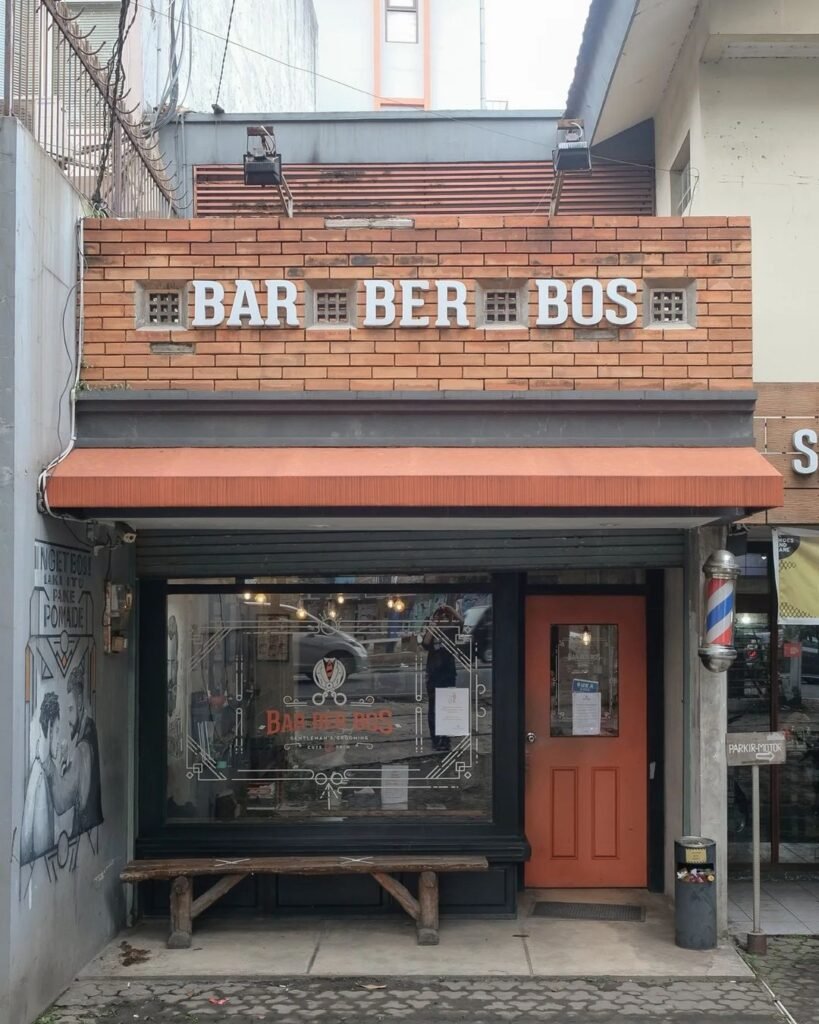 This barbershop can be said to be exclusive because it has good service and quality. This is evidenced by the many artists and public figures who visit here, one of them is Ridwan Kamil. In addition to haircuts, you can also buy various hair products that they sell. The price of this product for health and hair care is affordable.
Jl. Surya Sumantri No.4, Sukajadi, Bandung
P: 0815-7103-535
Instagram
4. Chop Chop Haircut by Missy Tia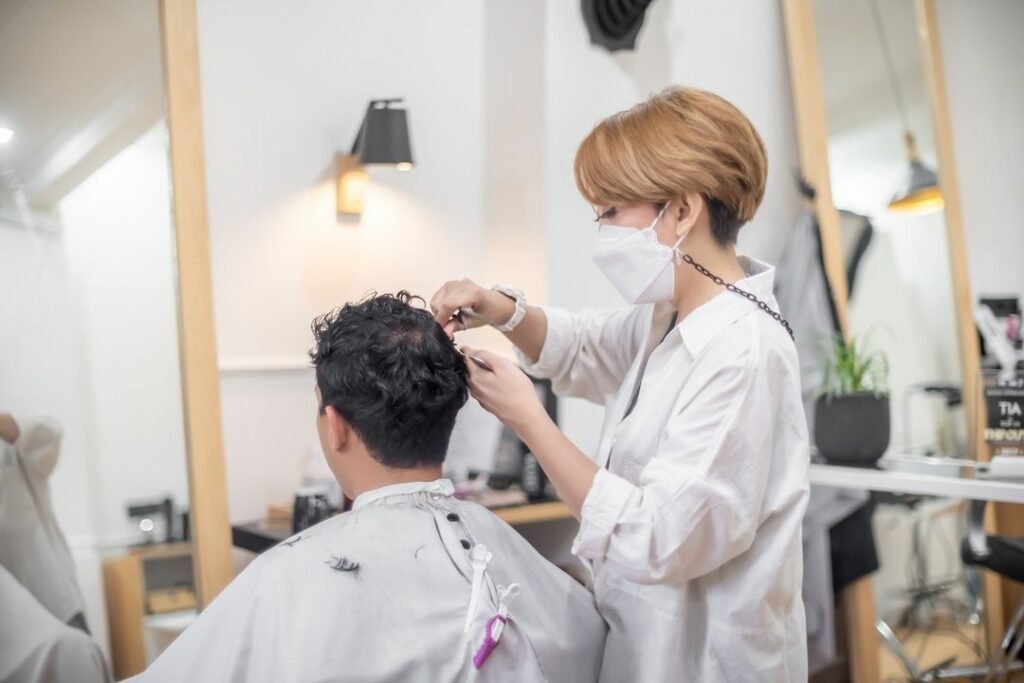 As the name implies, this barbershop is owned by Missy Tia, one of the hairdressers who is quite popular in Bandung because of her expertise. She had won a hairstyles competition on a private TV in Indonesia. If you want to get a haircut here, make sure to make a reservation in advance. Besides the hairdresser, this barbershop also has an aesthetic place. So you will feel comfortable while waiting for your turn.
Jl. Cendana No.11, Cihapit, Bandung
P: 0812-2018-3620
Instagram
5. Brocode Barbershop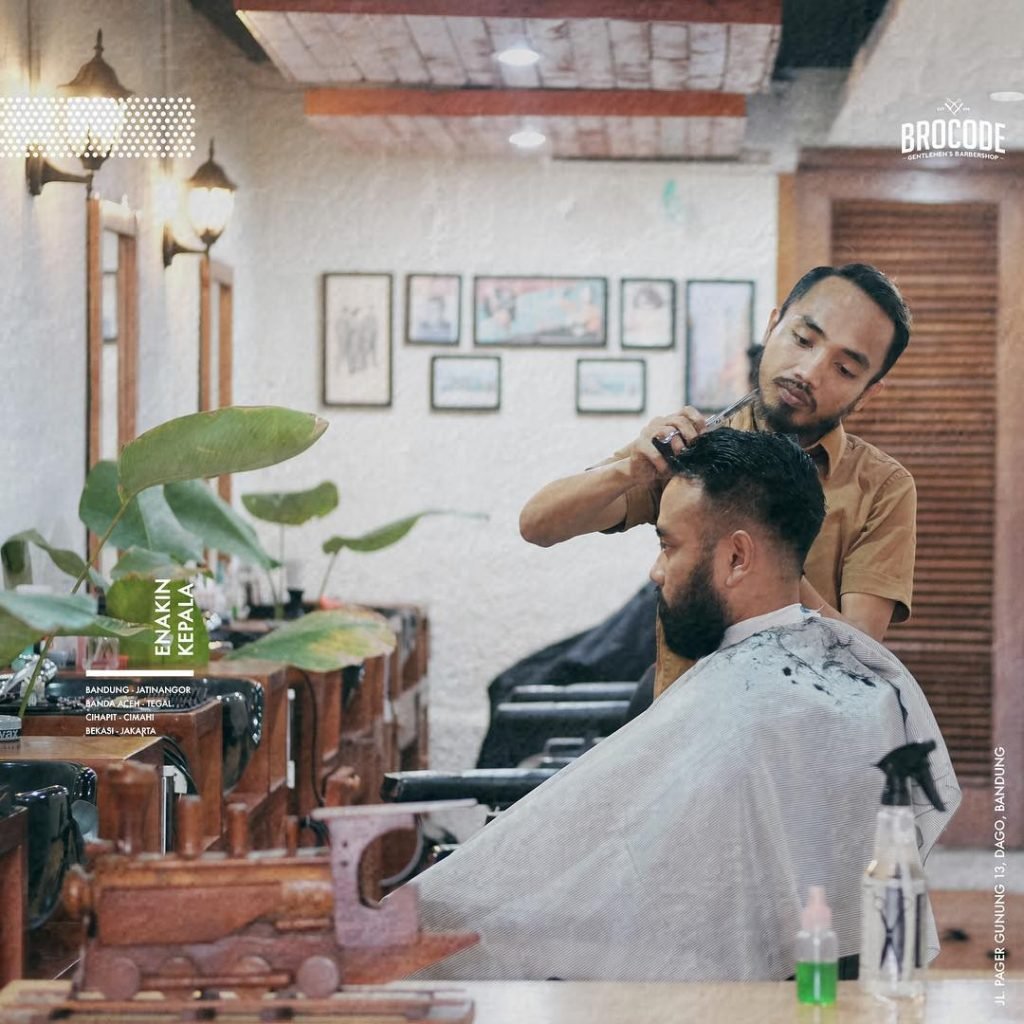 It is one of the most well-known barbershops in Bandung and said to be the pioneer in the city. Brocode attracts visitors with its classy interior concept, sparkling clean place, and high-quality services. The place offers various grooming services, including hair cut and massage with best grooming products. Brocode also always follows the recent trend and will recommend the best style for the customers.
Jl. Pager Gunung No.13, Lebakgede, Coblong, Bandung
P: (022) 2517902
Instagram
6. BroColi Barber & Grooming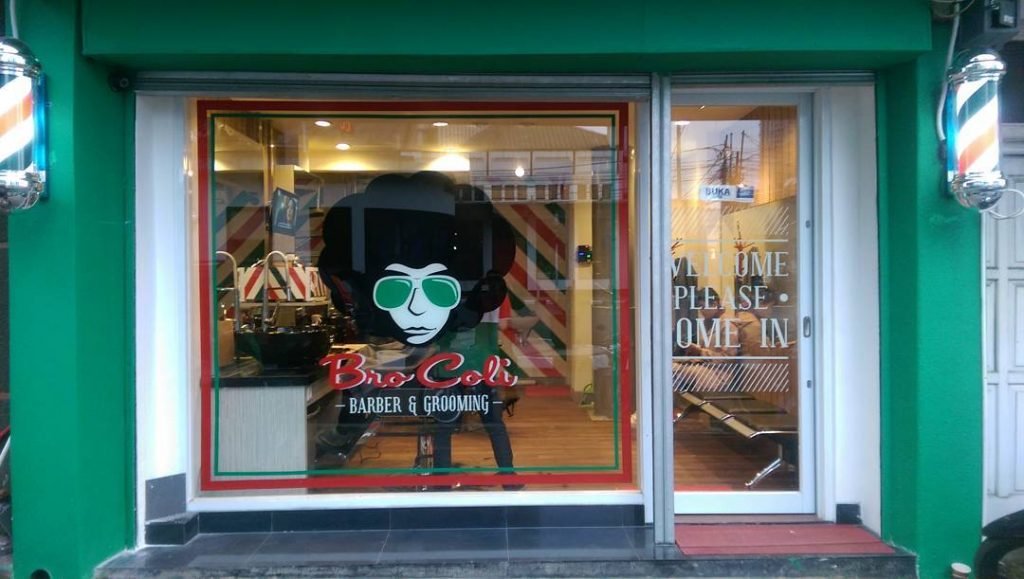 BroColi offers premium grooming services with a relatively affordable price. The place comes with an attractive setting complemented by an eclectic and vibrant color. BroColi Barber & Grooming also offers premium products for your grooming regime.
Jl. Dr. Setiabudi No.119B, Bandung
P: 0816-615-106
Instagram
7. The Cut Rumah Barber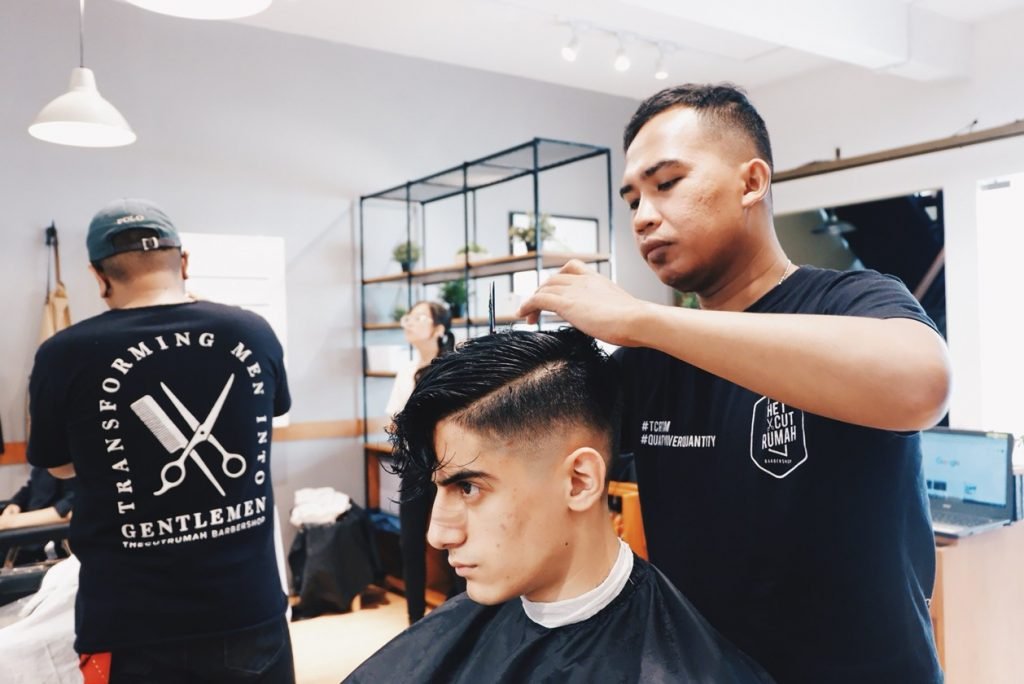 Along with its trendy and cozy concept, The Cut Rumah Barber is a place where you can get grooming service by experts. The barbers understand the shape of the human face, hair texture, hair type, and the combination of the three elements for the best cut according to your wishes. Equipped with complete and high-quality facilities with affordable price offerings.
Jl. Lombok No.30A, Cihapit, Bandung
P: 0895-3868-95181
Instagram
8. Rock n Roll Haircutting & Makeover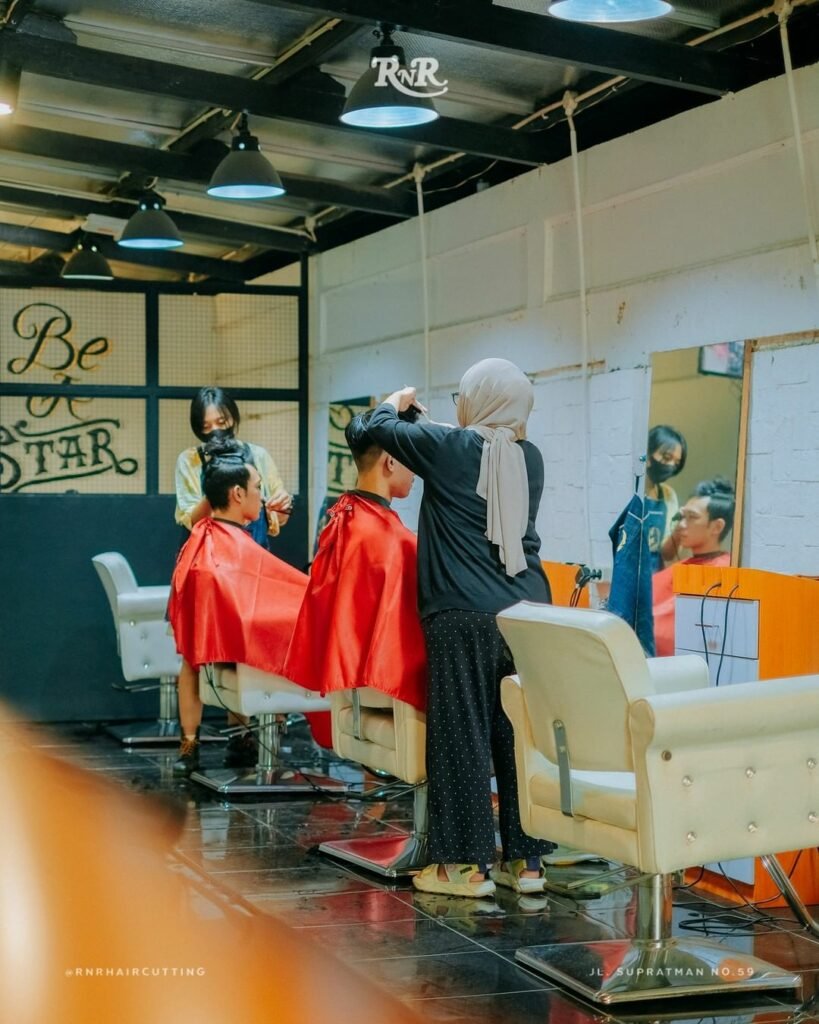 Another popular barbershop in Bandung for its expert grooming and haircutting service. Rock n Roll also known with its female barber. Get your best hairstyle and cut along with a friendly and comfortable ambiance.
Jl. Supratman No.59, Cihapit, Bandung
P: (022) 20525573
Instagram
9. Barber Pop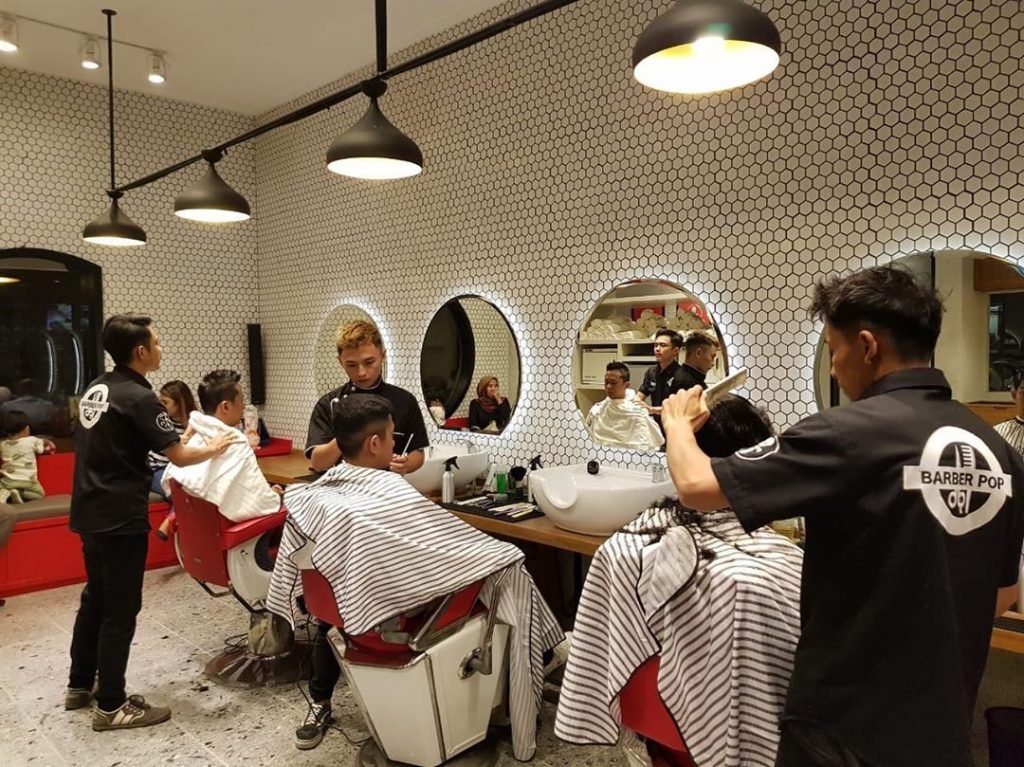 People might come to Barber Pop first because of its unique interior concept. But after the visit, they will acknowledge how good the service is. Barber Pop offers premium service and expert haircutting for its customers. Complemented by well-trained barbers and high-quality grooming products or tools. This place also completed by a comfortable chair and waiting area.
Jl. Aria Jipang No.1, Citarum, Bandung Wetan, Bandung
10 am – 9 pm
Phone: +62878-2546-1490
10. Headcore Barbershop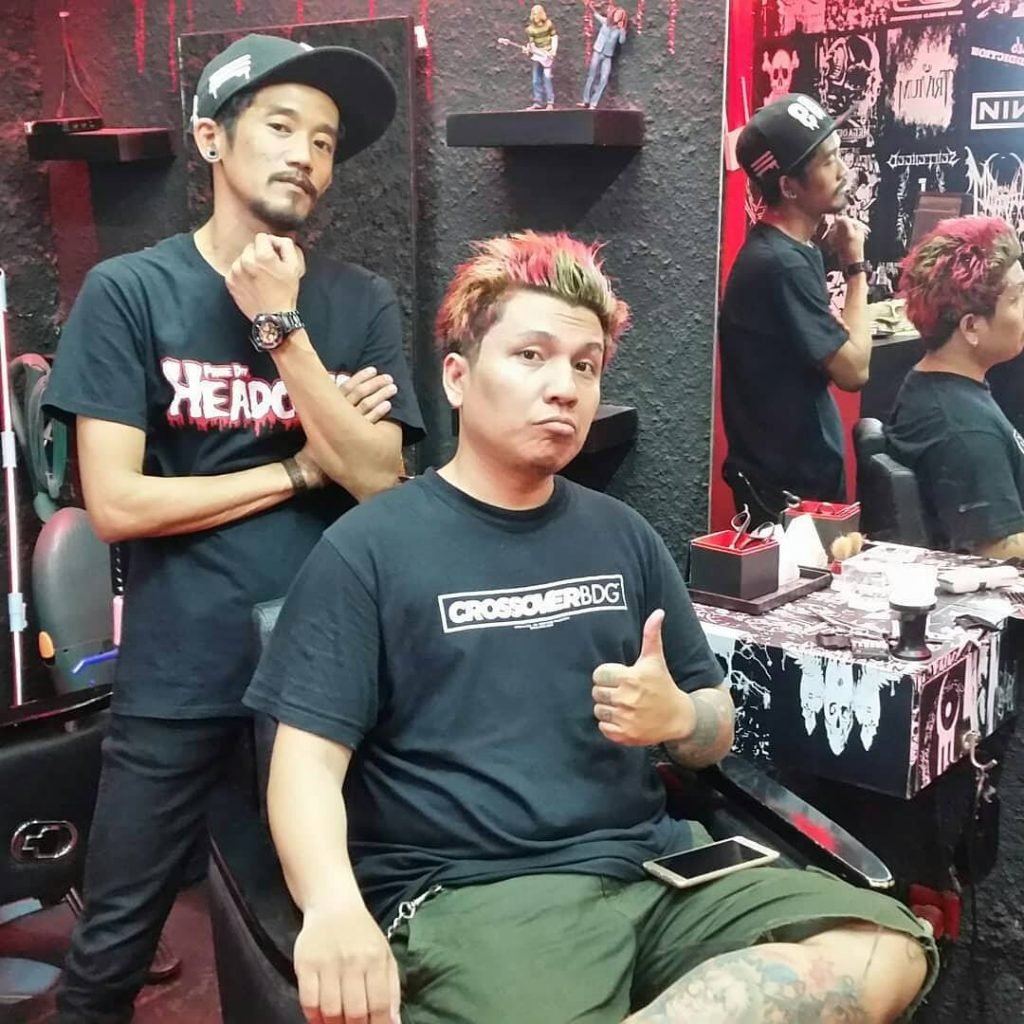 Headcore Barbershop takes the concept of barbershop meets indie-music. Customers not only get high-quality services and expert makeover but also buying music merchandise, latest information and trends about music, and even meet the local musicians while having treatment.
Jl. Cisangkuy No.68, Cihapit, Bandung
Instagram
11. Paxi Barbershop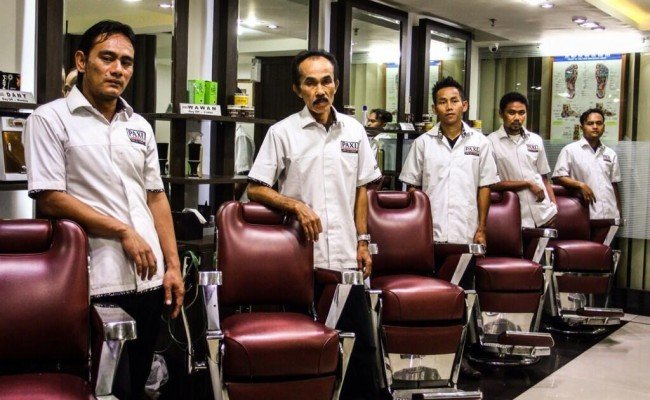 Paxi is a pioneer of mall's barbershop in Indonesia and has branches across the country, including Bandung. Other than haircutting, the also place offers several grooming services, such as cream bath, massage, reflection, shaving, and hair coloring. Paxi Barbershop comes with cozy ambiance to make the customers feel calm and comfortable during the treatment or cutting. The interior exudes classic theme where the seats are made of leather and the barber's appearance similar to old skool barber with vintage-style white uniform.
Istana Plaza
Jl. Pasir Kaliki Blok E No.121-123, Pamoyanan, Cicendo, Bandung
10 am – 10 pm
Phone: (+6222) 6001177
Trans Studio Mall Bandung
Jl. Gatot Subroto No.289, Cibangkong, Bandung
10 am – 9 pm
Phone: (+6222) 87341852
12. Golden Barbershop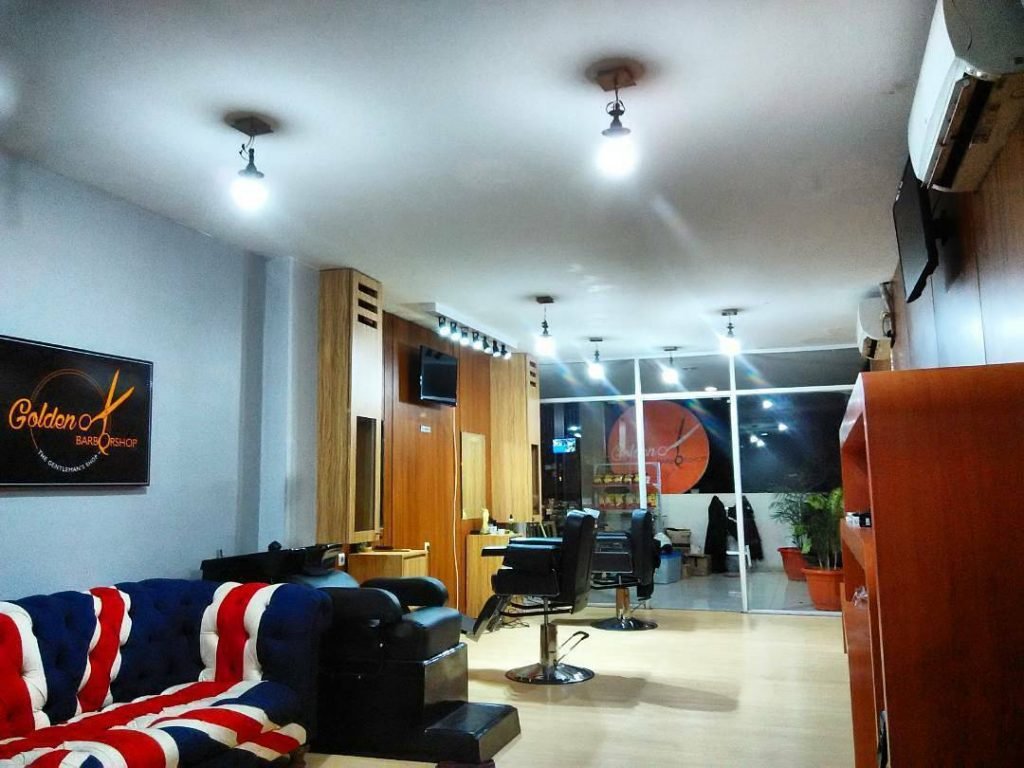 Offering a relatively affordable fare, Golden Barbershop is the star in its area. Providing the best haircutting with talented and expert barbers, as well as friendly services. The place is also sparkling clean with eclectic touch through its ornament and furniture.
Jl. Dipatiukur No. 57 i, Lebakgede, Coblong, Bandung
9 am – 11 pm
Phone: +62812-1480-7192