Apart from being a residential area, Buah Batu has also been known for a long time as a fairly shopping district. Starting from supermarkets, fashion outlets, local distributions, and various restaurants are available here to visit. Its area which is the link between the city center and the southern area of Bandung also makes this area strategic and attracts people to visit. Recently, many coffee spots have popped up in Buah Batu, so we have made a list of the great coffee shops you need to pay a visit here.
1. Yumaju 3.0 Buah Batu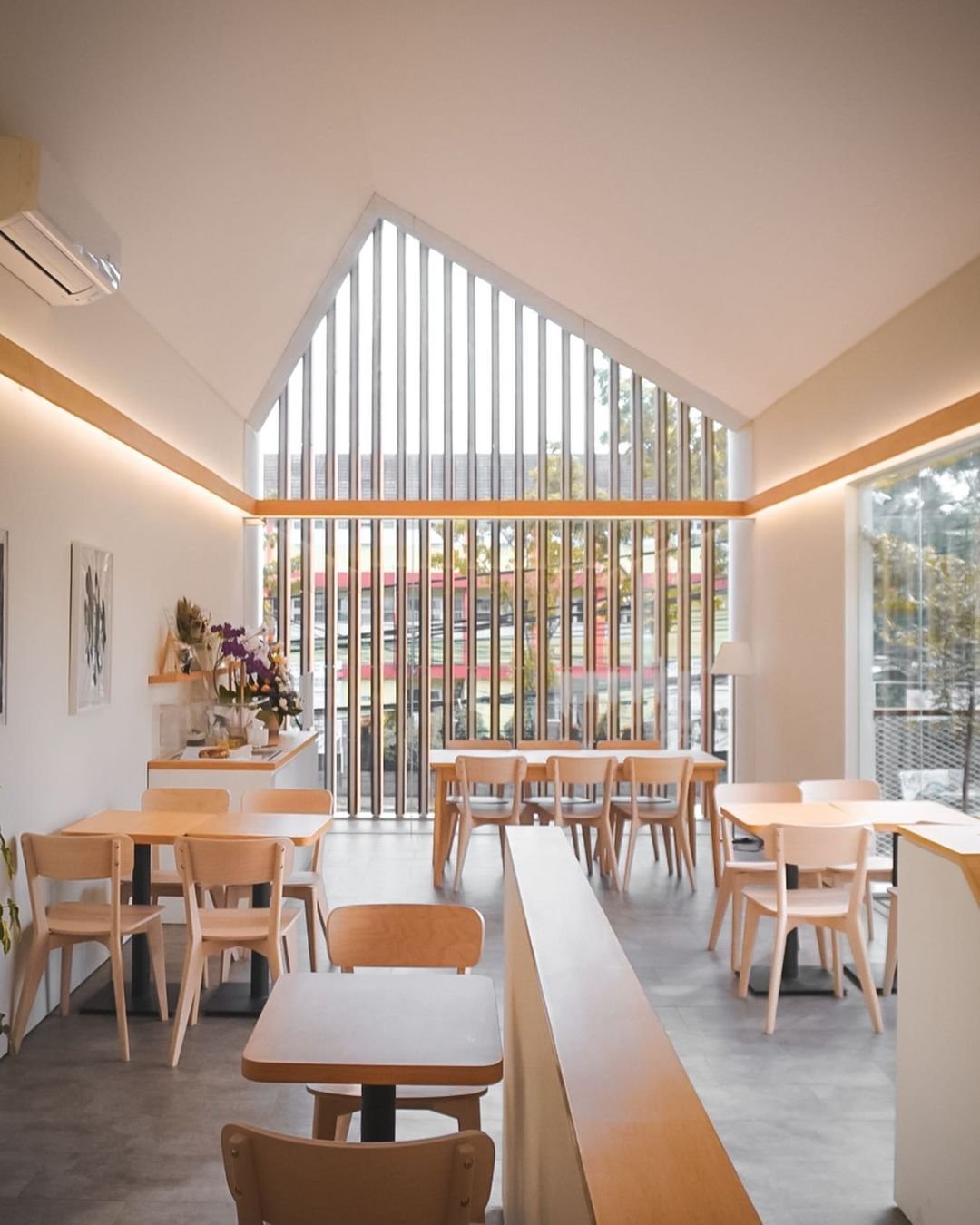 Unique and interesting because it was designed by Basio Architect. The location is also strategic, it's situated at the intersection of Buah Batu and BKR. As for the coffee, there's no need to doubt it.
Jl. Buah Batu No.140
Instagram
2. Maze Cafe Eatery & Patisserie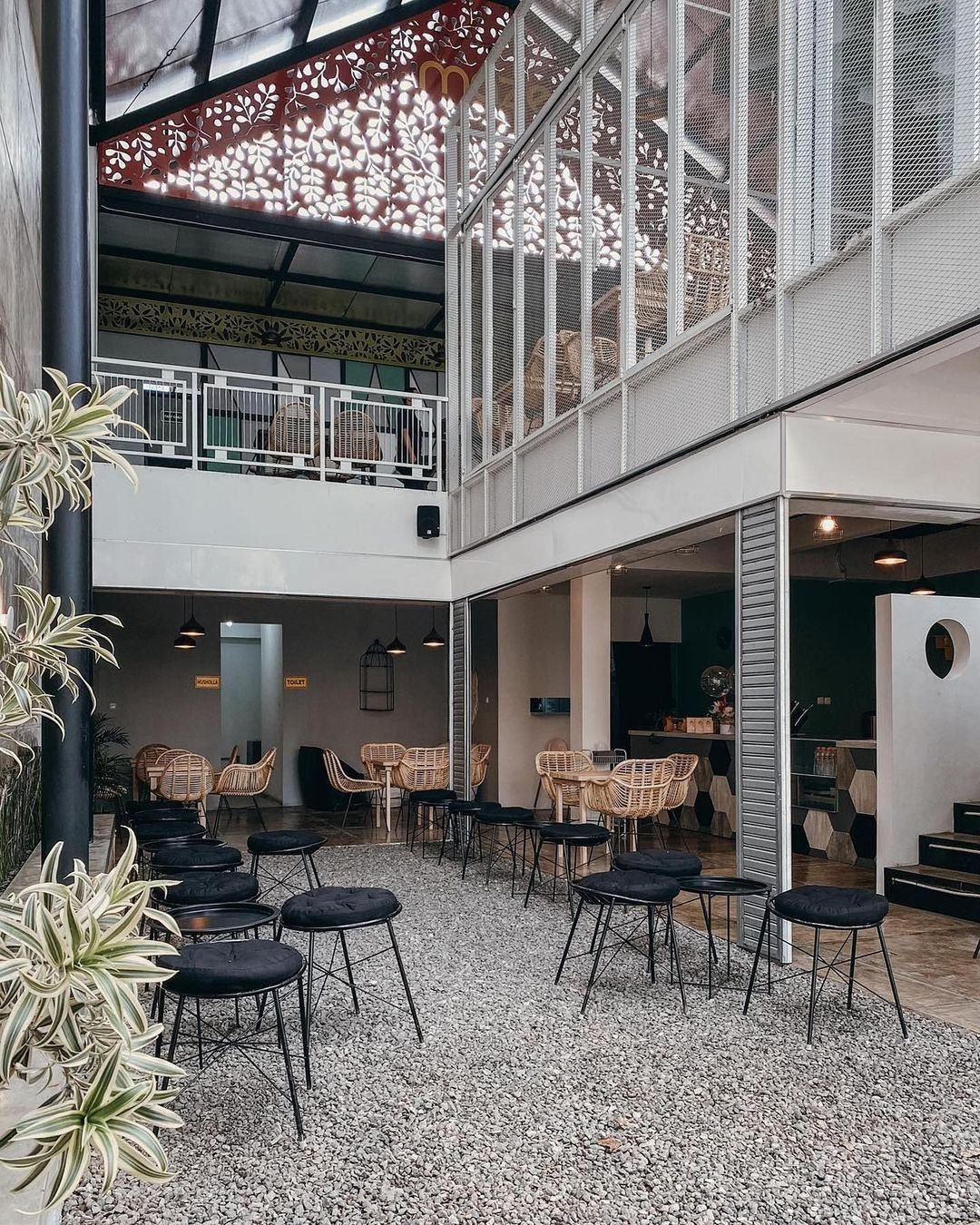 This cafe is guaranteed to have a very cozy atmosphere. The concept of the building itself is quite unique and attracts attention. Maze Cafe Eatery & Patisserie itself consists of two floors, the courtyard, and the second floor that occupies a semi-outdoor space. So you don't have to worry just in case it's rained on.
Jl. Kliningan No.8A, Buah Batu, Bandung
Instagram
3. Massuka Coffee & Eatery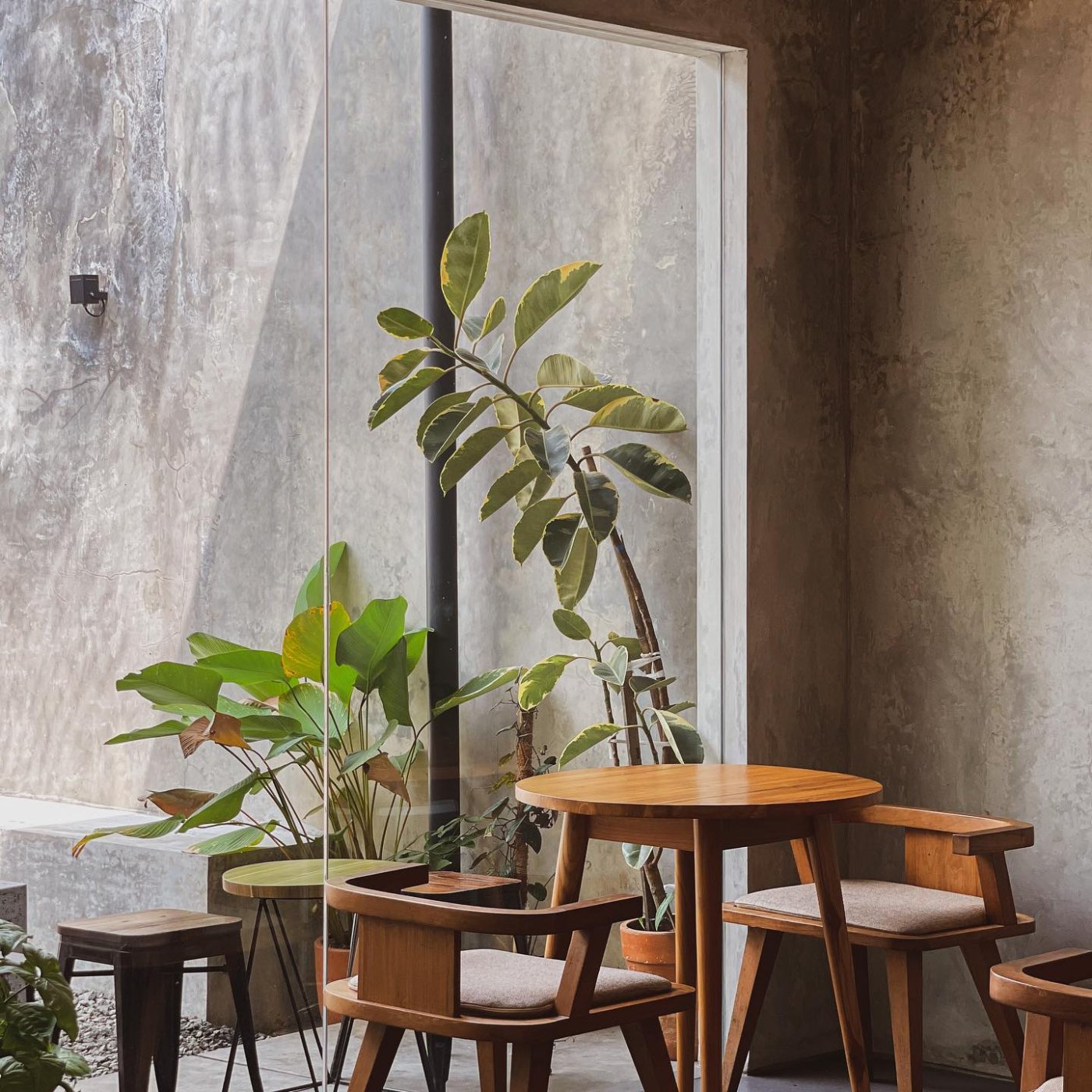 This coffee shop is perfect for hanging out with friends. The design of the cafe that carries an industrial style also makes this place have a cool vibe. For those of you who don't really like noise, Massuka has a location far from the main road, so the atmosphere here is relatively quiet and calm.

Jl. Suryalaya No. 53, Buah Batu, Bandung
Instagram
4. Alissha Coffee & Friends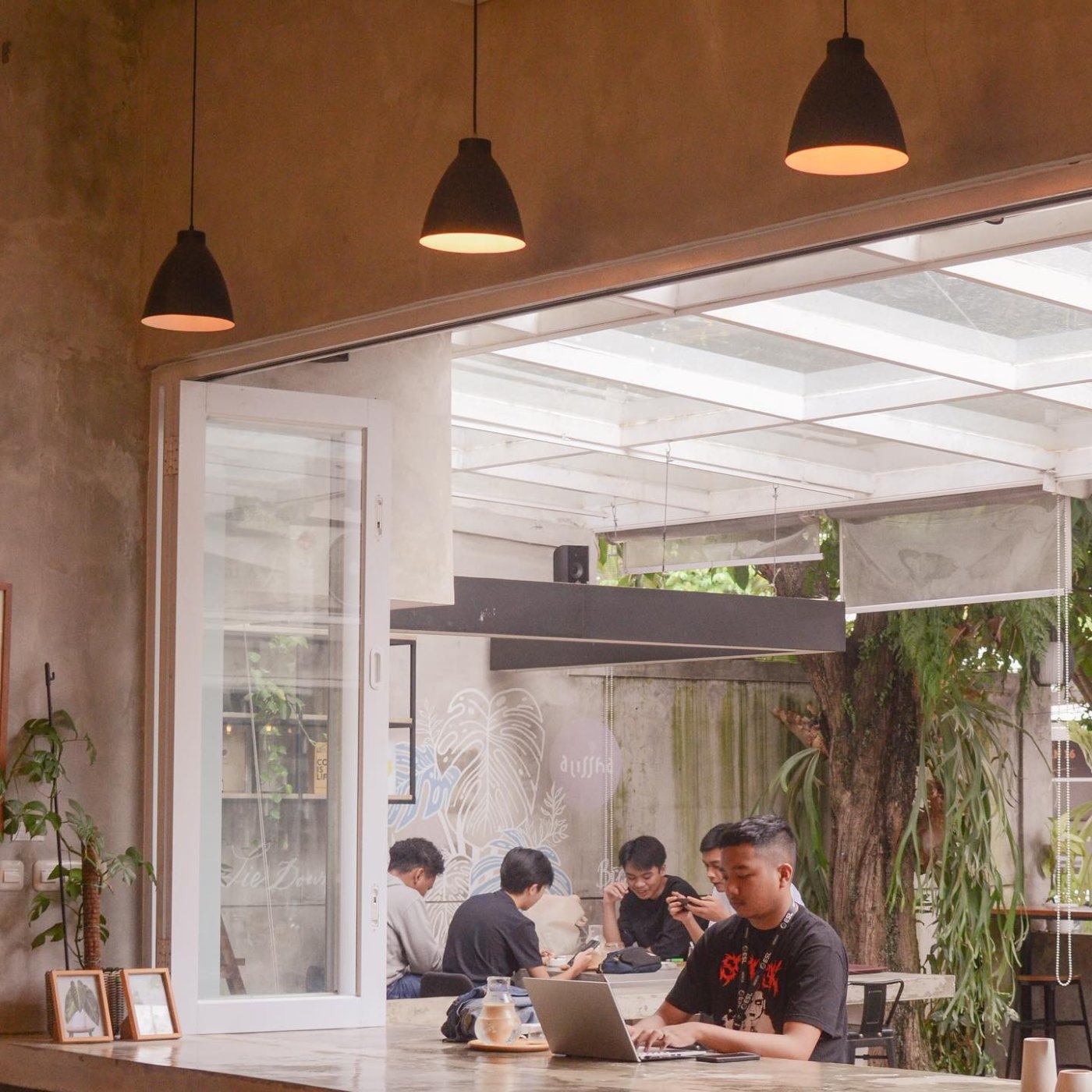 For some reason, Alissha Coffee & Friends is always synonymous with a place to take a break, either to take a break from work or just take 'me time' to chill. Maybe it's because the vibes of this cafe are so peaceful. Apart from being in a quiet residential area, the interior here is filled with several plants that make the atmosphere even more invigorating.

Jl. Matraman No. 15, Turangga, Buah Batu, Bandung
Instagram
5. Ant Artisan Bakery & Coffee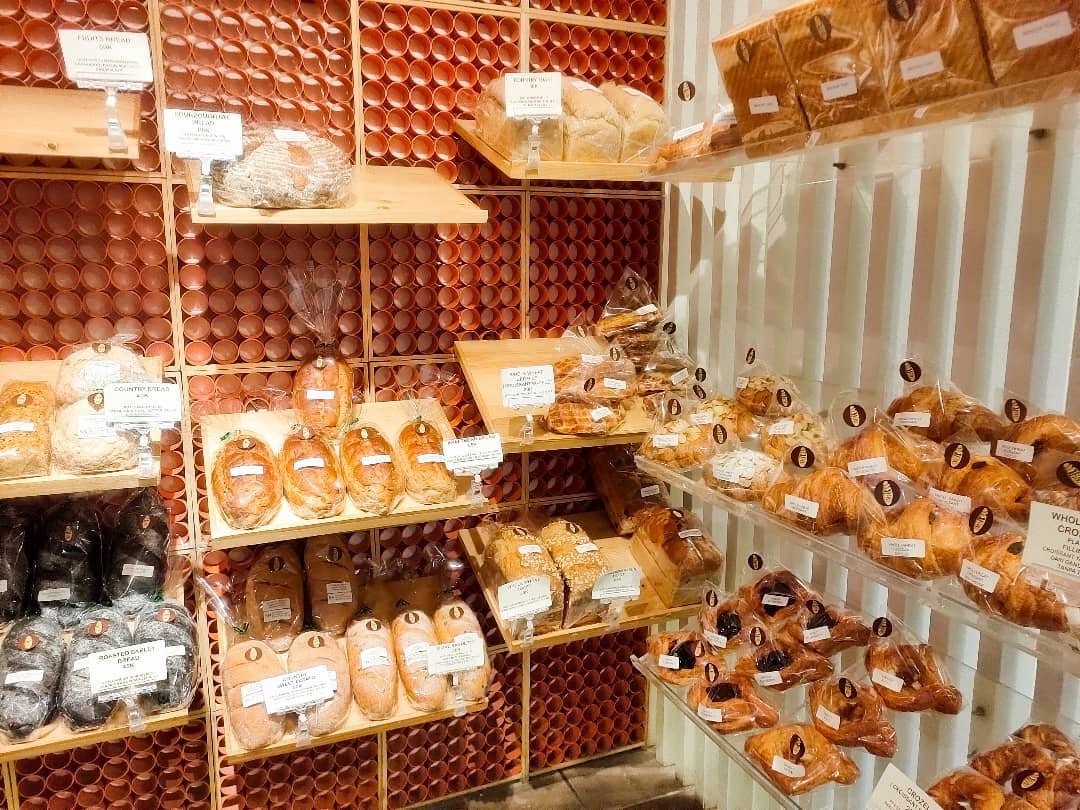 If you are concerned with healthy food, Ant Artisan Bakery & Coffee can be the right hangout place. They offer a variety of artisan bakeries made with the finest organic ingredients. Various cakes, traditional cakes, salads, and coffee are also available here. We highly recommend trying their variant of croissants, it's really delicious.

Jl. Maskumambang No. 33, Turangga, Buah Batu, Bandung
Instagram
6. San.da.ran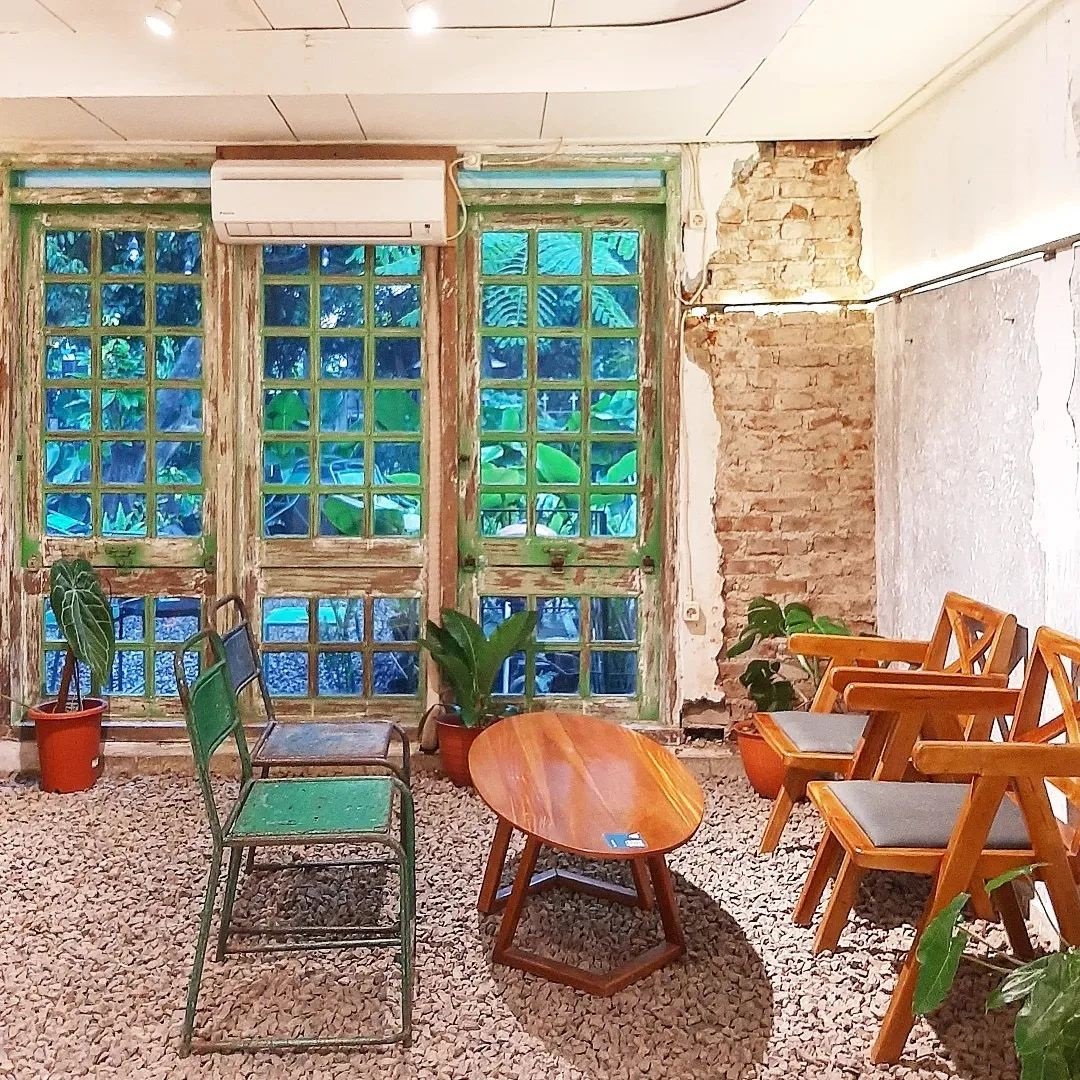 This coffee shop has a place with an aesthetic unfinished building concept. Even with a rustic industrial design, San.da.ran has a large enough outdoor area so you can hangout comfortably. It's really suitable for those of you who want to hang out in the afternoon after a bustling day.

Jl. Karawitan No. 3, Turangga, Buah Batu, Bandung
Instagram
7. Kinokimi Backyard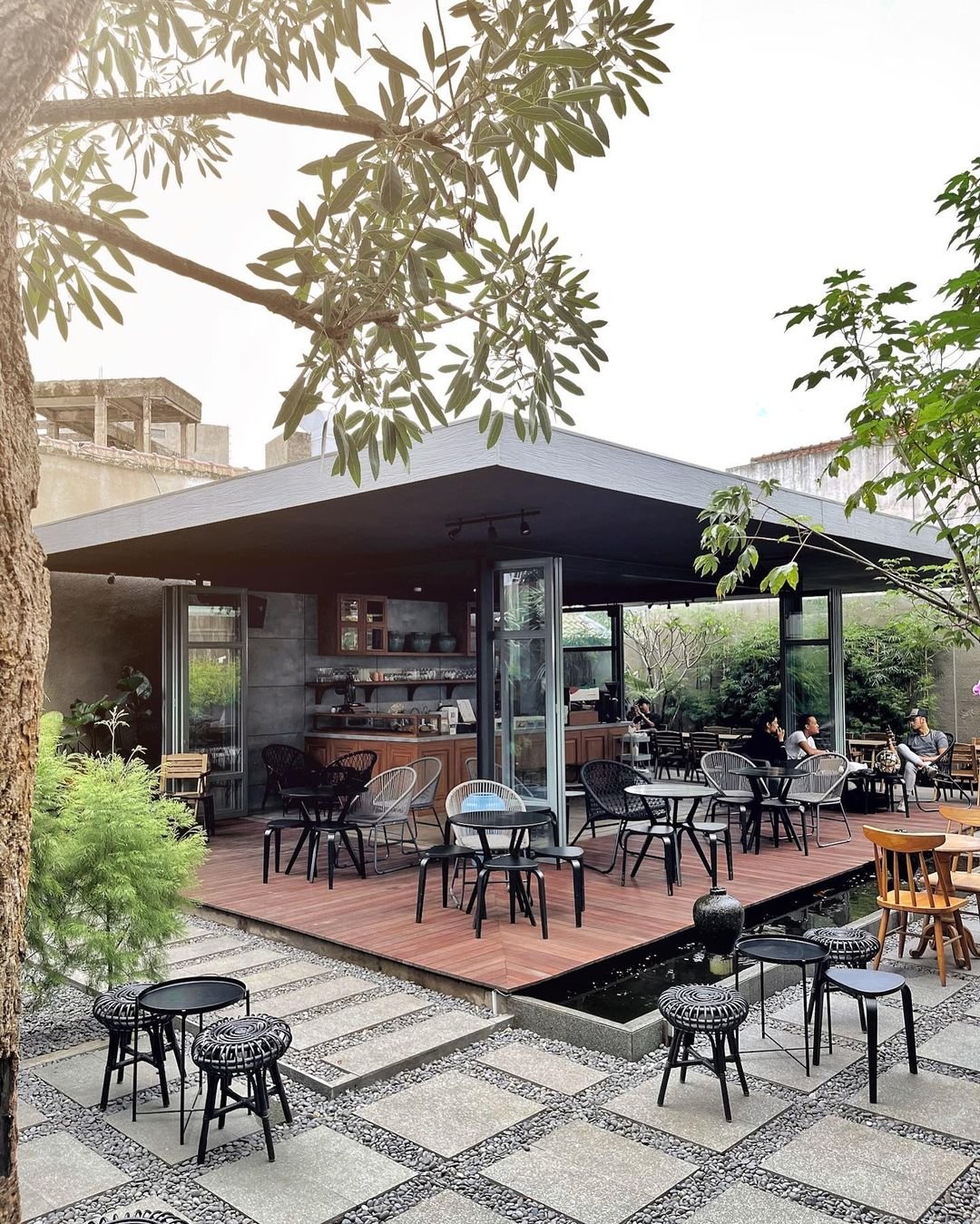 Kinokimi opened a new outlet in the Buah Batu area. The concept is like a backyard because its position is in the backyard of a workshop. It is no wonder, this coffee shop has a very homey and calming atmosphere. The color coordination used here makes the atmosphere calm and relaxing.

Jl. Buah Batu No. 132, Bandung
Instagram
8. Seracik Kopi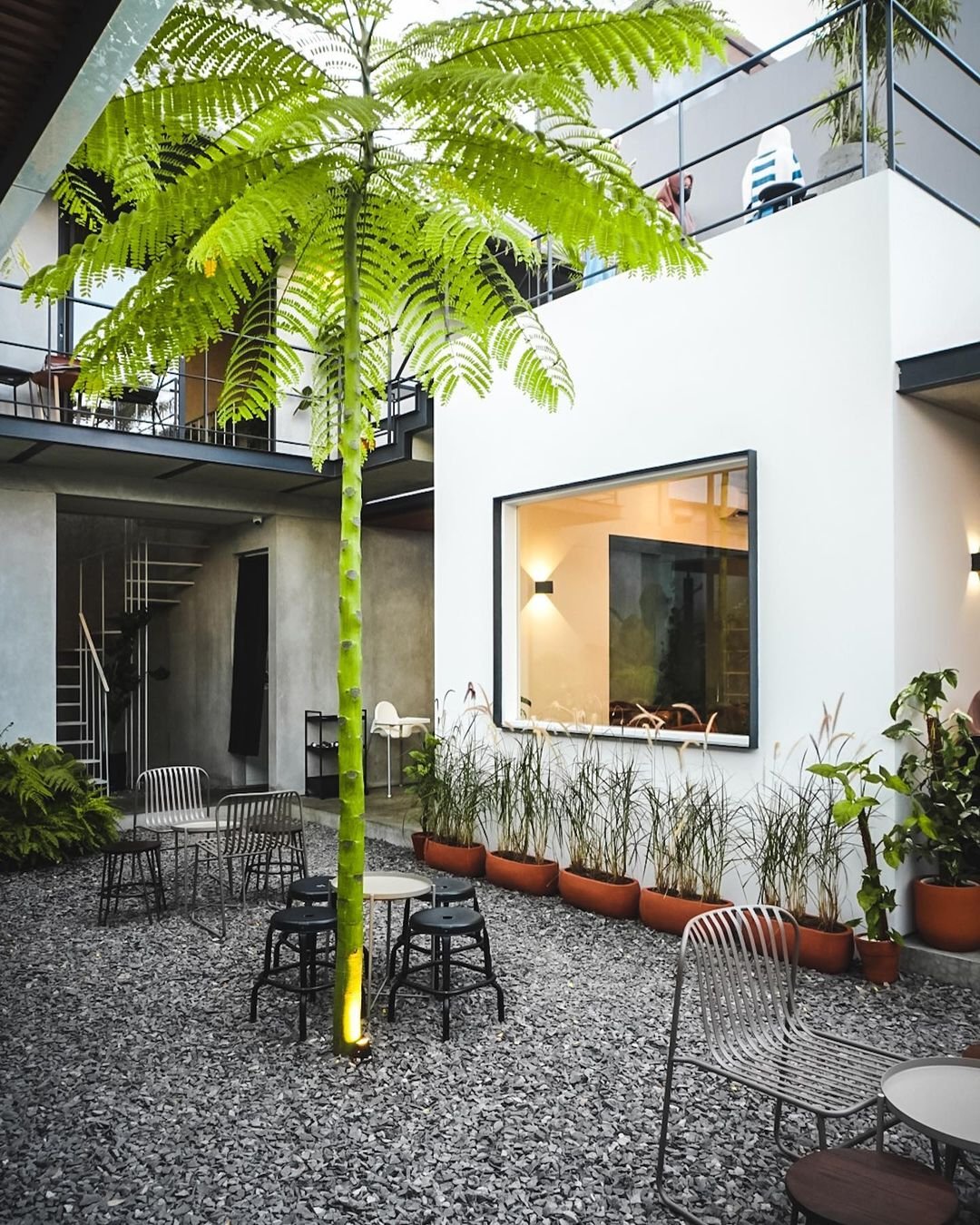 This coffee shop has a building with an industrial concept combined with tropical vibes that make the atmosphere vibrant. For those of you who like to take OOTD photos. This coffee shop has many spots to offer.
Jl. Karawitan No. 103, Buah Batu, Bandung
Instagram