When the meat craving hits you, where do you go? Here is our recommendation of the best steakhouses in Bandung!
Steakhouse Terbaik Di Bandung
1. Mad Cow Wine & Grill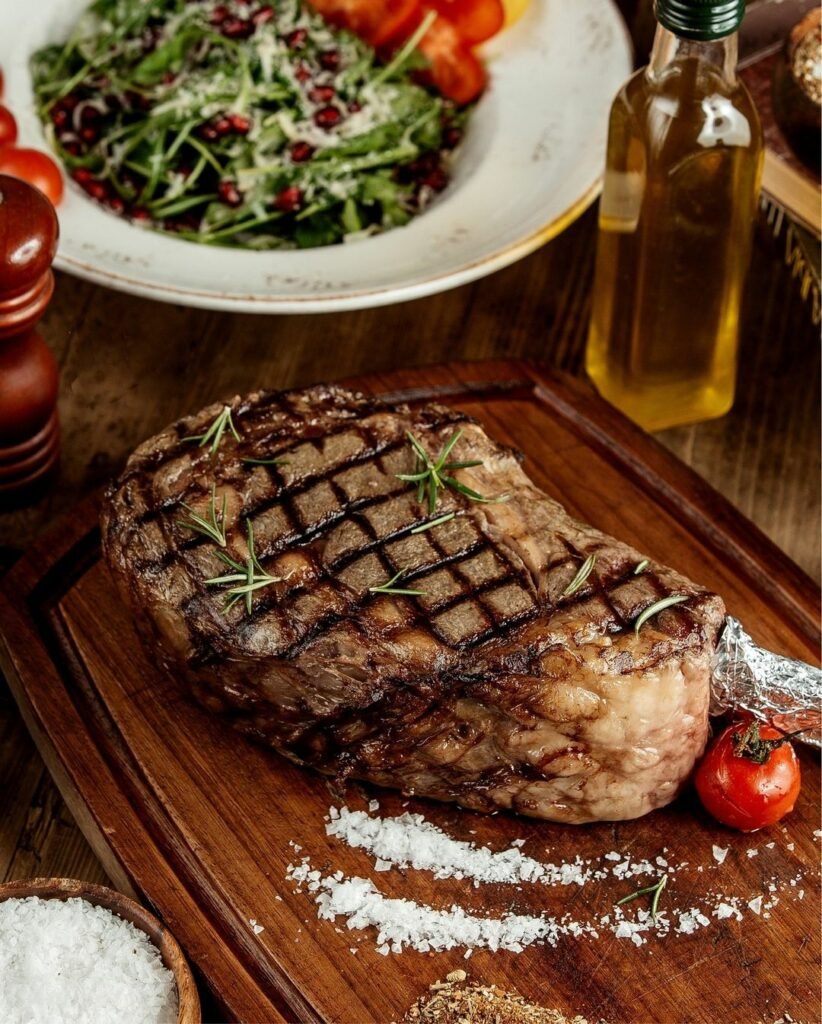 Mad Cow Wine and Grill is the best edgy New York-style grill with a casual urban wine bar, creating a stylish atmosphere.  Enjoy delicious meals paired with beverage selection nominated by our in-house mixologist, while obsessed with the limitless view and city lights from the height. Featuring paddock-to-plate steaks, and prime cuts of meat. Their dramatic open kitchen showcases char-grilled, cooked over an open flame, or slow-cooked for melt-in-the-mouth textures and boosted the flavors. Their signature dishes are Tomahawk Steak, Maddie's Surf 'n Turf, and Maddie's Bone Marrow.
Pullman Bandung Grand Central
Jl. Diponegoro No.27, Citarum, Bandung
(022) 86038888
Instagram
2. Gijon Steakhouse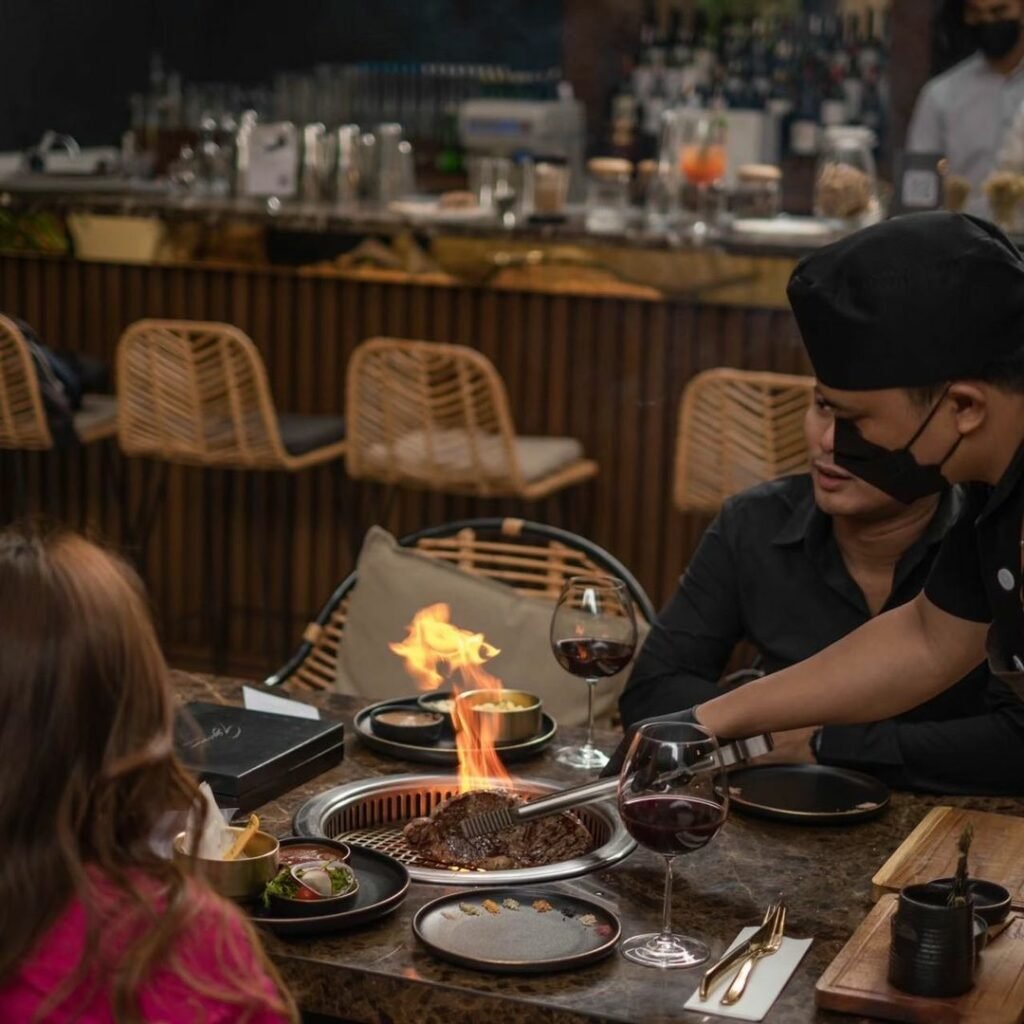 If you are looking for a steakhouse that offers a quite luxurious dining experience, Gijon Steakhouse can be the right choice. Uniquely, on each table there is a grill pan, so you can see how they're grilling the meat live. Here are also served 6 types of salt that you can choose for your steak according to your taste. Although the price is a little expensive for Bandung, the service and quality of the meat offered are top notch and very comparable.
Jl. Trunojoyo No.48, Citarum, Bandung
(022) 20547600
Instagram
3. Justus Steakhouse
You can enjoy prime steaks selection at Justus Steakhouse that made from high quality imported meat. Besides the steaks, the restaurant also offers some Western and Asian favorites including pasta, schnitzel, fish & chip, burger, and sandwiches. Visit Justus Steakhouse at these outlets:  Miko Mall, Festival Citylink, Braga Citywalk, MetroIndahMall, Jl. Cimanuk no 8, Cihampelas Walk, Paskal 23, Paris Van Java
Justus Steakhouse Dago
Jl. Ir. H. Juanda No.59, Dago, Bandung
(022) 20501994
Instagram
Website
4. Laluna Steak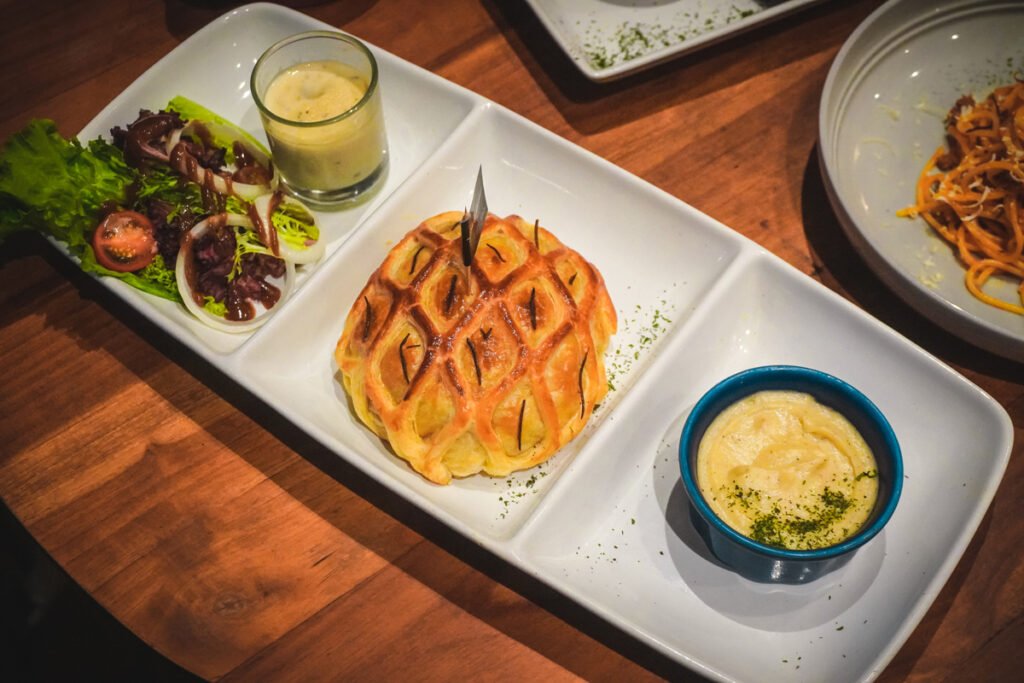 Laluna Steak has just been established in 2022. Even though it's a new player in the steak house business, Laluna Steak has a distinctly delicious taste to watch. You can enjoy delicious premium steaks at a very affordable price. You must try their Sirloin Meltique Steak and Beef Wellington. They are guaranteed to satiate your meat craving.
Jl. Dipatiukur No. 5, Bandung
0819 4050 515
Instagram
5. Glosis Resto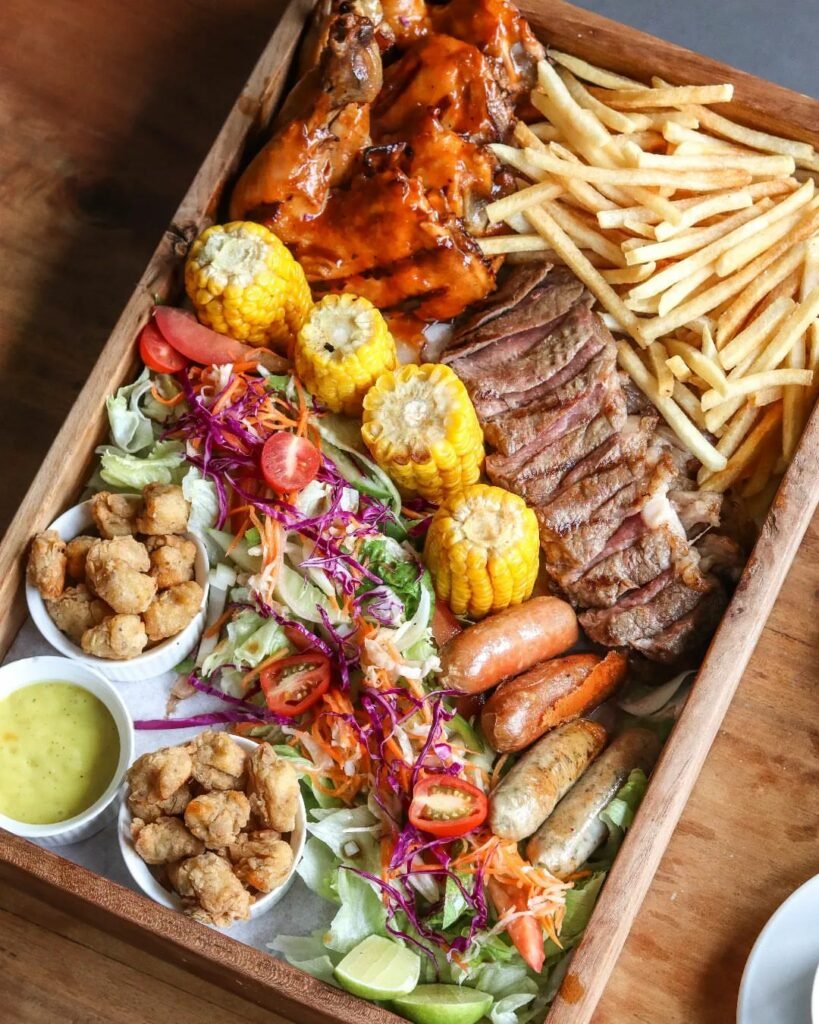 Glosis Restaurant is certainly famous for its delicious steak and BBQ Platter. It's because Glosis Restaurant has been present in Bandung since the 80s. The menu here also develops over time, without leaving the classic taste and their delicious homemade sauces.
Jl. Citarum No.12, Cihapit, Bandung
(022) 87831500
Instagram
6. Etcetera Steak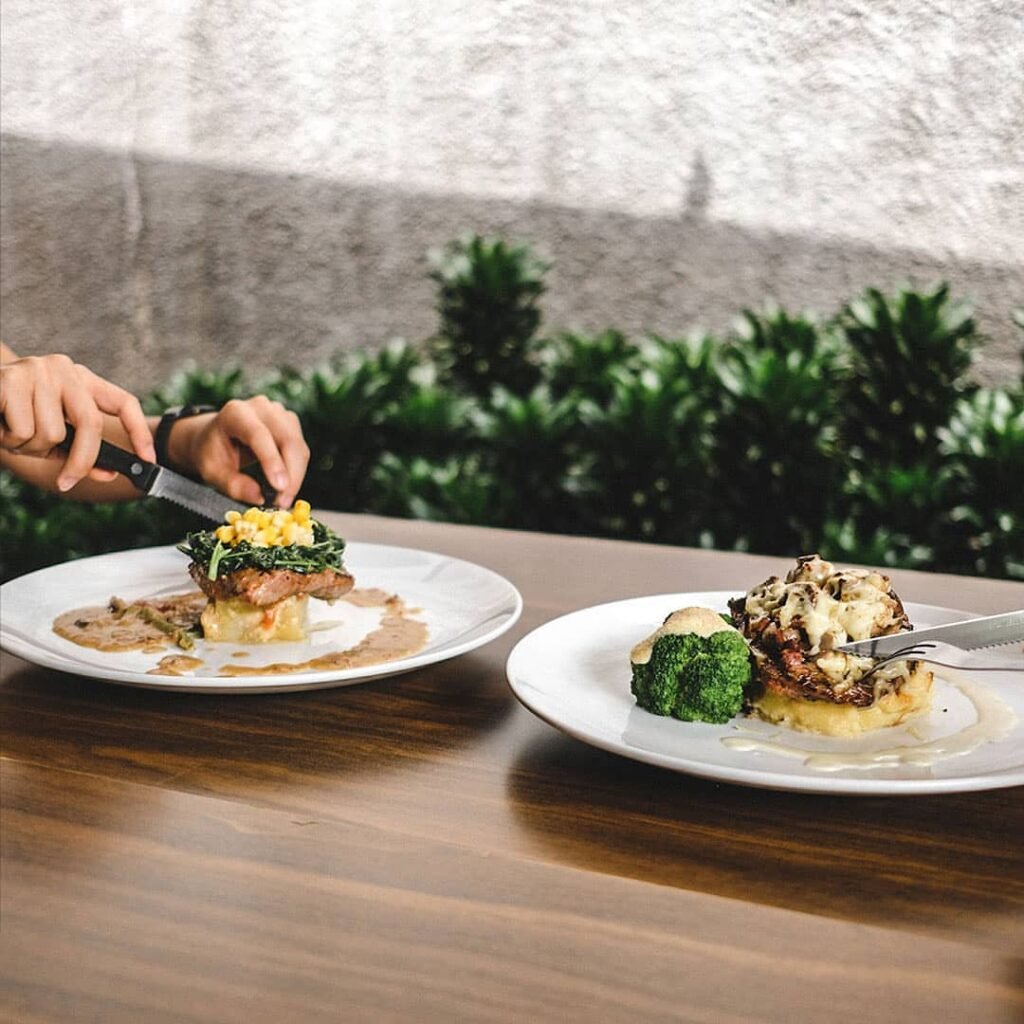 This steakhouse is also one of the old players in Bandung, Etcetera (ETC) Steak has been around since 1999. Since then, ETC Steak has always had a place in the hearts of steak lovers in Bandung to this day. They offer a wide variety of delicious steak and non-steak menus at affordable prices. The restaurant is also comfortable, perfect for eating with family.
Jl. Trunojoyo No.40, Citarum, Bandung
(022) 4265154
Instagram
7. Sonoma Gold Rest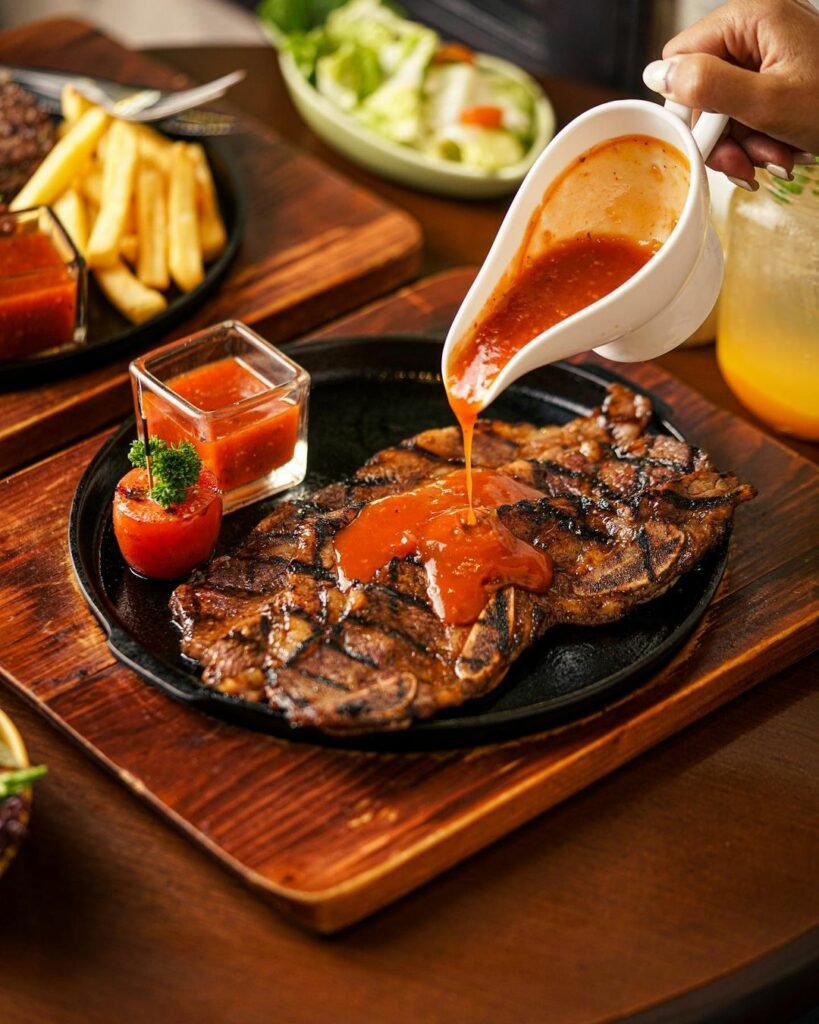 The quality of the steak at Sonoma Gold Resto is unquestionable. They use only premium quality steak and the size of the steak here is also fairly large. Besides steak, you can find various dishes here like burgers, hotdogs, pasta, and mouthwatering desserts. As for the place itself, Sonoma Gold Resto has a full-color interior that makes it a perfect spot to snap pictures.
Jl. Lombok No.29, Merdeka, Bandung
(022) 20530987
Instagram
8. Holycow! STEAKHOUSE By Chef Afit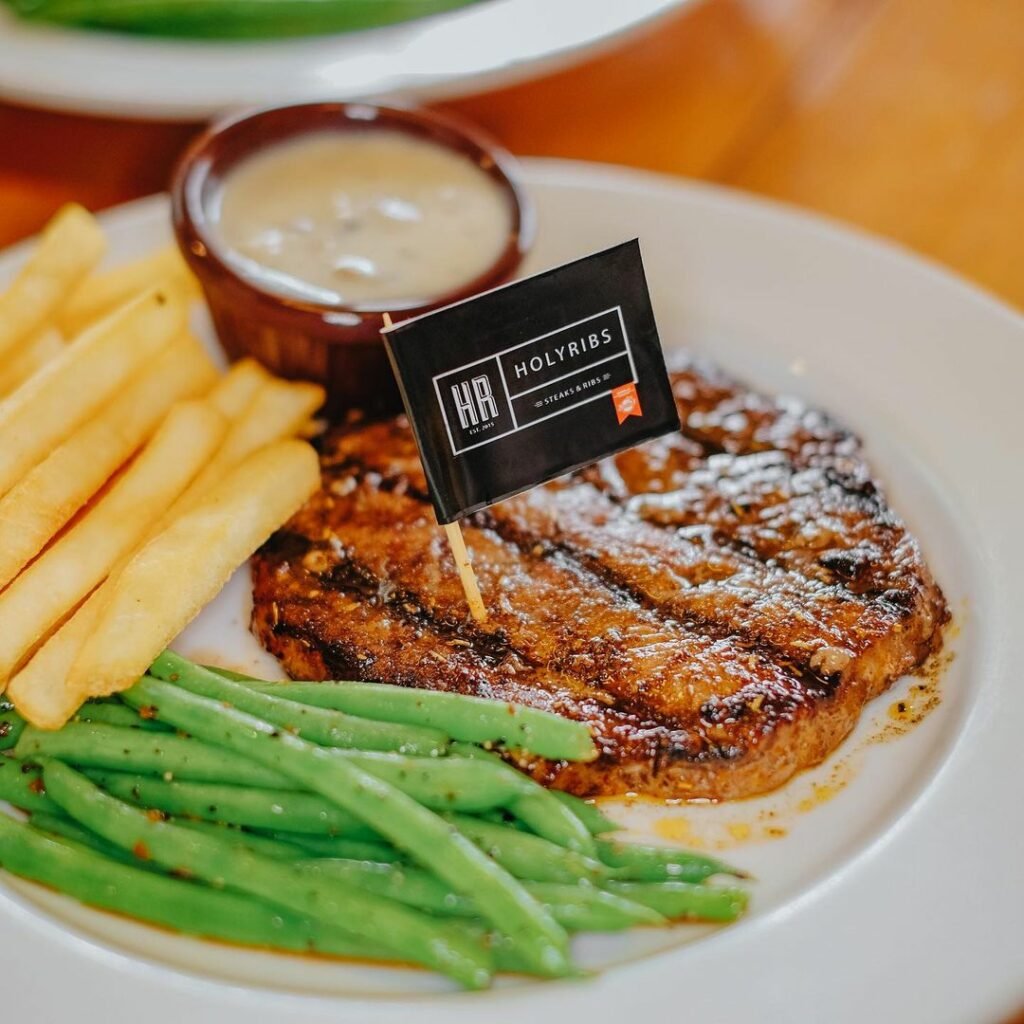 Holycow! STEAKHOUSE By Chef Afit is the only Holycow in Bandung which is managed by Chef Afit. The place is neat and clean although it's not too big. The service is also humble and friendly. The meats offered here, although not too big, still have a delicious taste and affordable prices.
Jl. Sultan Tirtayasa No.30, Citarum
(022) 20538542
Instagram
9. Karnivor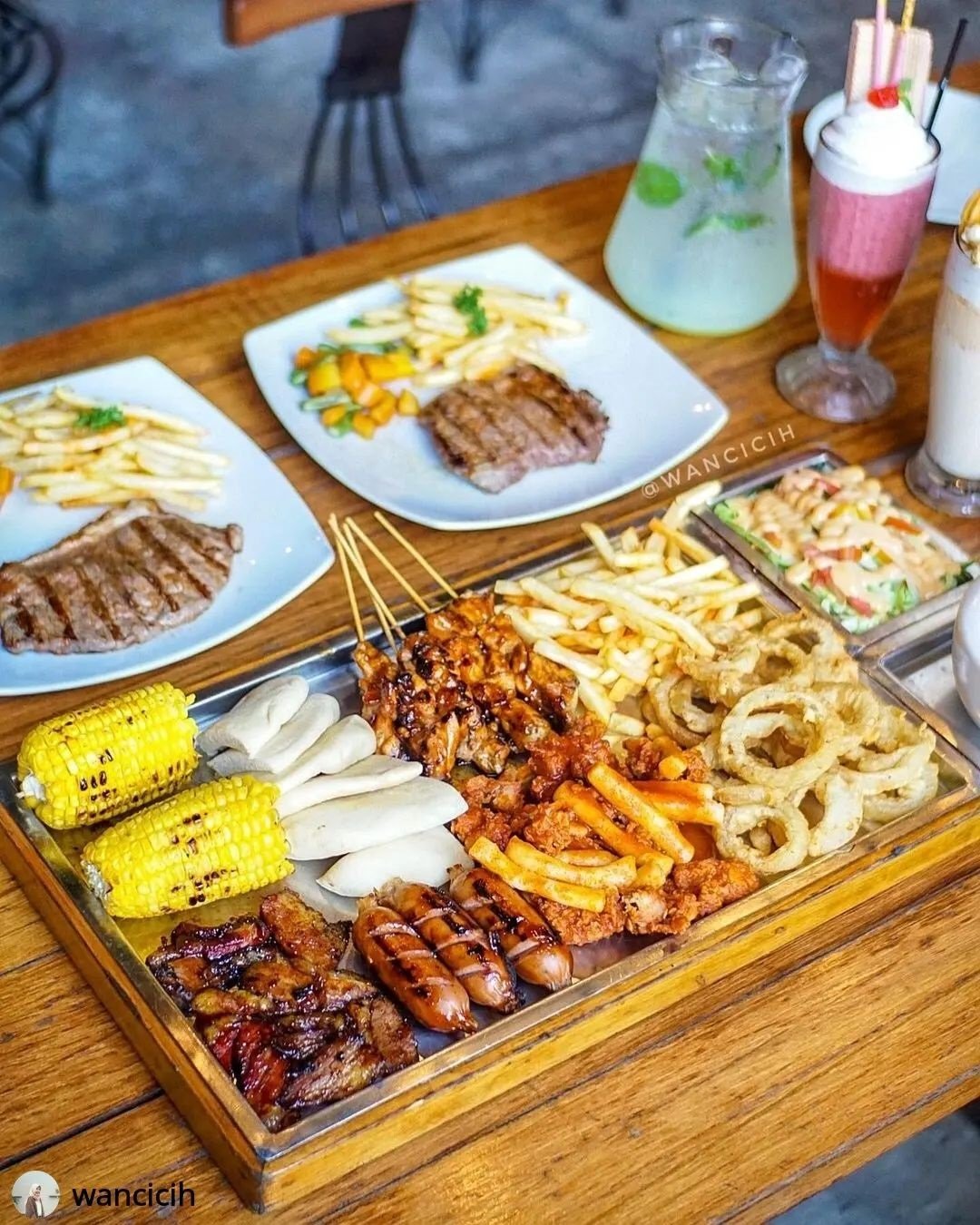 If you called yourself a meat lover, you will have a great time at Karnivor. The rustic restaurant offers many kinds of grilled meat in a big portion. Some of the menus is simply impossible to eat by yourself, so do bring some friends to enjoy the moment together. Some of the favorite and recommended dishes are Monster Platter, Meat Tower, and Monster Sosis. To accompany your food, don't forget to check out their yummy drinks selection from the menu!
Jl. LLRE Martadinata No.127, Bandung
(022) 7103111
Instagram
10. Tizi's
 
A family restaurant with a humble and down to earth approach, Tizi's is a great place to relax and take a break. The dishes they offer are classic European in style and taste homey. What's more, they use high-quality meats and ingredients. Tizi's is a semi-outdoor restaurant, and it is a plus point because you can enjoy the fresh air of Bandung while having your meal. Of course, the grass lawn can be a great place for children to play around. The price of this legendary restaurant is also affordable!
Jl. Kidang Pananjung No.3, Dago, Bandung
(022) 2504963
Instagram
11. OZT Cafe & Steakhouse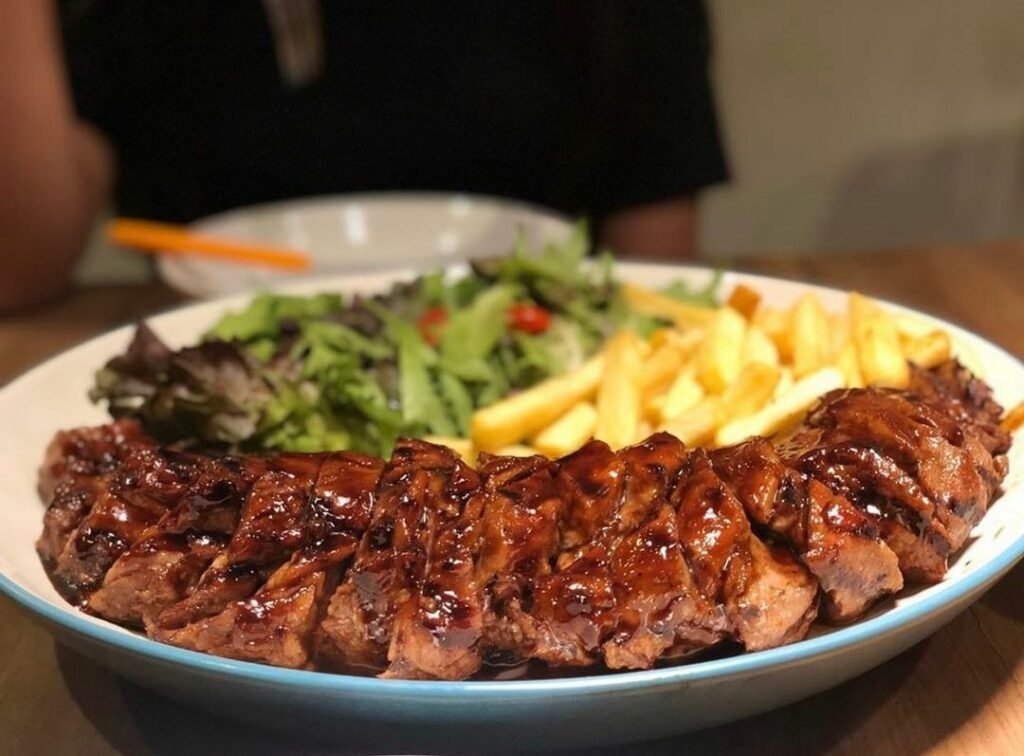 This steakhouse, which has been established in 1998, is famous for its very delicious homemade black BBQ sauce. For the quality of the meat, there is no need to doubt because they always present premium quality. Some of the recommended steaks that you must try are the very delicious Love Me Tender 350 Gram and 1600 Gram to name a few.
Jl. Taman Kopo Indah 1 No.7, Margahayu, Bandung Regency
(022) 5408674
Instagram
12. Meat Things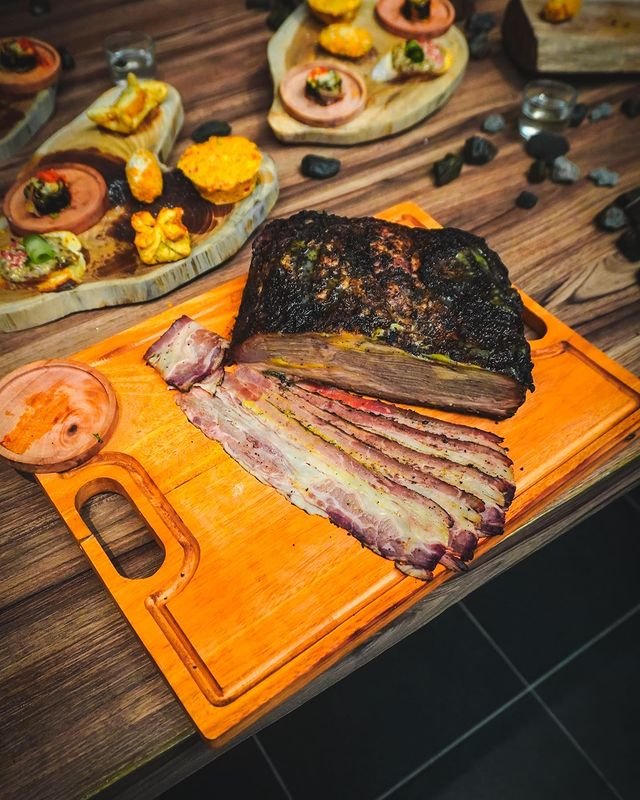 Finally, Meat Things opened a new location. Here, you can enjoy their menus in a spacious setting. They provide a variety of smoked meats, including chicken, shrimp, lamb, salmon, and beef. You can also witness the grilling process, interesting!
Jl. Talaga Bodas No.39, Bandung
0821-2819-6937
Instagram