The most important meal of the day! Don't you just love breakfast food like we do?
If you're a firm believer that breakfast is the most important meal of the day, then you're going to love these places we've picked out for you. From Bukit to Ubud, here are our favorite and best breakfast spots in Bali.
The Avocado Factory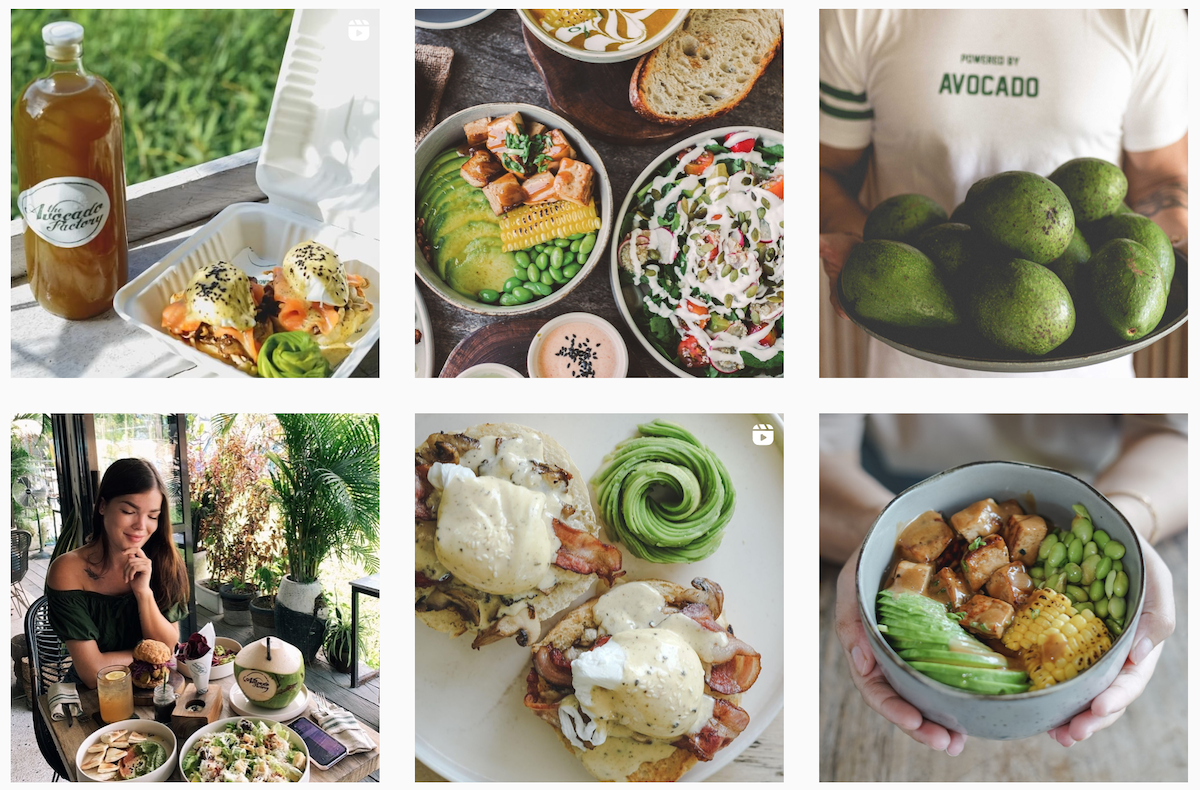 Founded by an avo-obsessed crew who share the same passion for healthy food and natural ingredients, The Avocado Factory is the first Avocado Bar to have opened in South-East Asia. The unique café concept serves tasty avocado-based dishes designed to nurture your health and fuel your happiness. The place delivers to perfection a unique experience that balances a cozy atmosphere, friendly yet attentive customer service with an innovative all-avocado menu.
The Avocado Factory is dedicated to making in-house as much as possible: their brioche buns are freshly baked every morning, they home-roast their coffee beans, their head mixologist handcrafts their kombucha, and the water they serve is filtered by reverse osmosis. They are deeply committed to sustainability and social responsibility in all they do – They work hands-in-hands with local avocado farmers, are proudly 92% plastic free, use eco-friendly packaging and aim for zero waste.
IG : The Avocado Factory
Info and bookings +62 813-3738-2521
Suka Espresso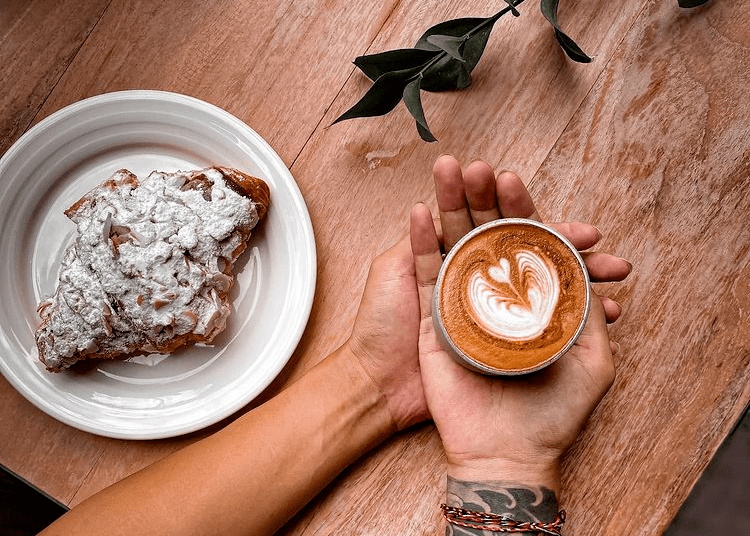 Can you believe that this place started off because of a craving? Coffee craving to be exact. Well, believe it. The owners opened Suka Espresso in 2016 because they couldn't find a decent coffee in Uluwatu. For their breakfast menu, if you're a thrill-seeker try their Chilli Bae or Chilli Scramble. If not, a portion of their Smashed Avo or Egg Benedict will do the trick. 
And of course, one thing you shouldn't miss is their coffee selection. Ask the barista for your favorite blend, their recommended blend, or if they have a new blend. Pair it with a freshly made croissant or one of the cakes, and your day is complete!
Suka Espresso
Open from 7:30AM to 9PM 
Jl. Labuansait No.10, Pecatu
Instagram: @sukaespresso
www.sukaespresso.com
Scones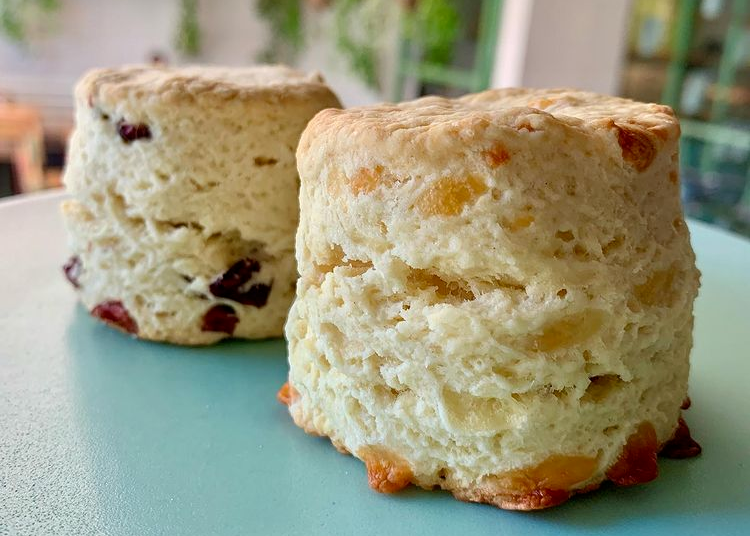 This hidden gem in Jimbaran offers a hearty breakfast that comes with free coffee or tea, that is if you can come before 11 AM. As the name says, another must-try in this cute little cafe is their scones. Made fresh daily, the scones are perfect, it's crumbly yet fluffy. And supposedly they're the first scones cafe in Bali!
If you are unable to visit in the morning, no need to worry as their breakfast menu is available all day. Their opening hours are from 8 AM to 9 PM.
Scones 
Jl. Raya Kampus UNUD no.19, Jimbaran
Phone: +62 823 4262 2726
Instagram: @sconesbali
Sisterfields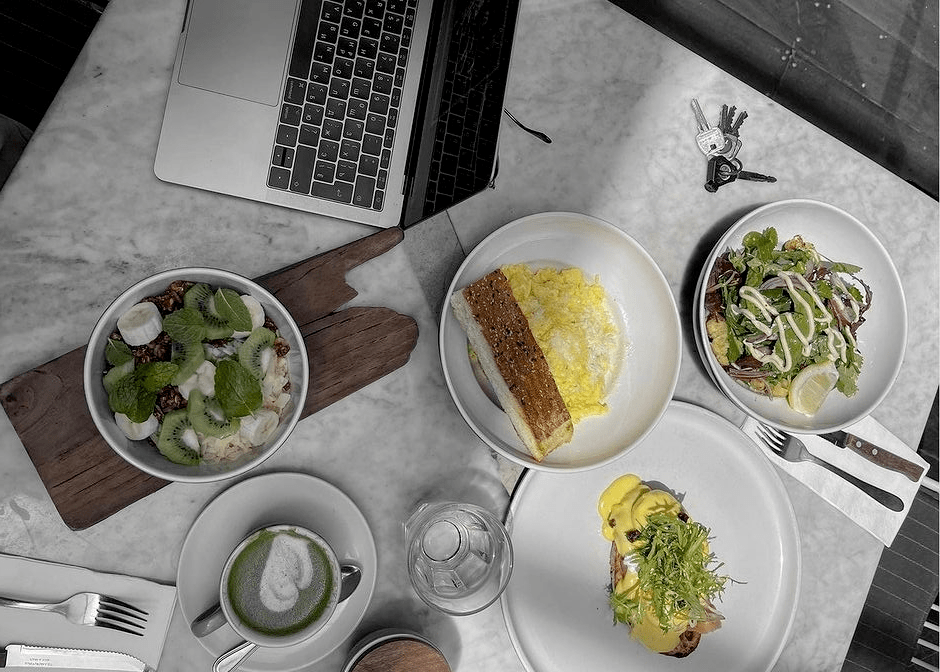 Sisterfields has got to be one of Seminyak's most popular restaurants from the very start, conceived and developed by Adam McAsey, also Founder of 8 Degree Projects Hospitality Group. This Melbourne-inspired cafe is used to seeing lines of patrons for breakfast, lunch, and dinner. They must be doing something right because we can't get enough of their friendly staff, impeccable service, and delicious food.
Our picks for the must-try menu are Polenta Fries, Potato Manchego Cake, and Breakfast Berry Crumble. But, of course, you're welcome to try the other selection on the menu and rate it yourself.
Sisterfields
Jl. Kayu Cendana, no. 7, Seminyak
Phone: +62 811 3860 507
Instagram: @sisterfields
https://sisterfields.com/seminyak/
Milk & Madu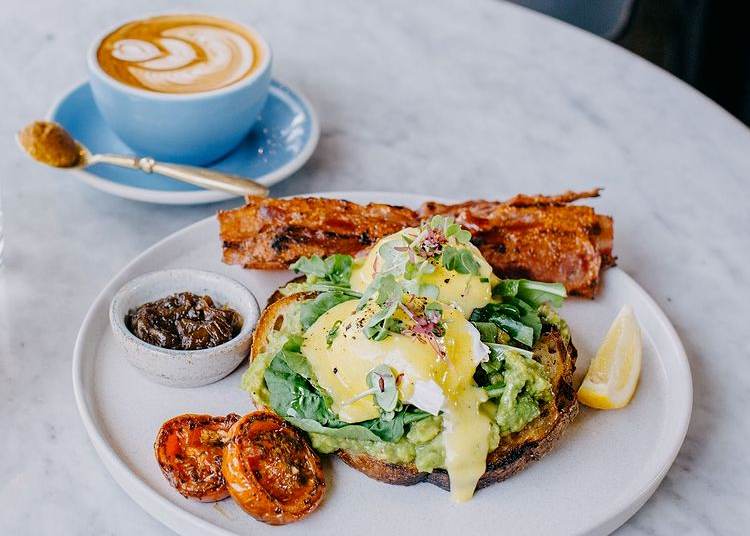 For a good reason, everyone adores this little gem on the quiet road of Berawa. After a hearty breakfast, you may also continue to have lunch or dinner. Their breakfast menu is available all day, so you can also enjoy it as your lunch option. With friendly staff and great space for families, The Madu poached egg is worth trying, and it goes well with a fresh smoothie or coffee.
Milk & Madu can also be found in Canggu and Ubud. It is definitely a great spot to relax and chill with your family or friends while enjoying expertly brewed coffee and gourmet food.
Milk & Madu
Jl. Pantai Berawa no. 52
Phone: +62 851 0278 1872
Email: [email protected]
http://www.milkandmadu.com/
Crate Cafe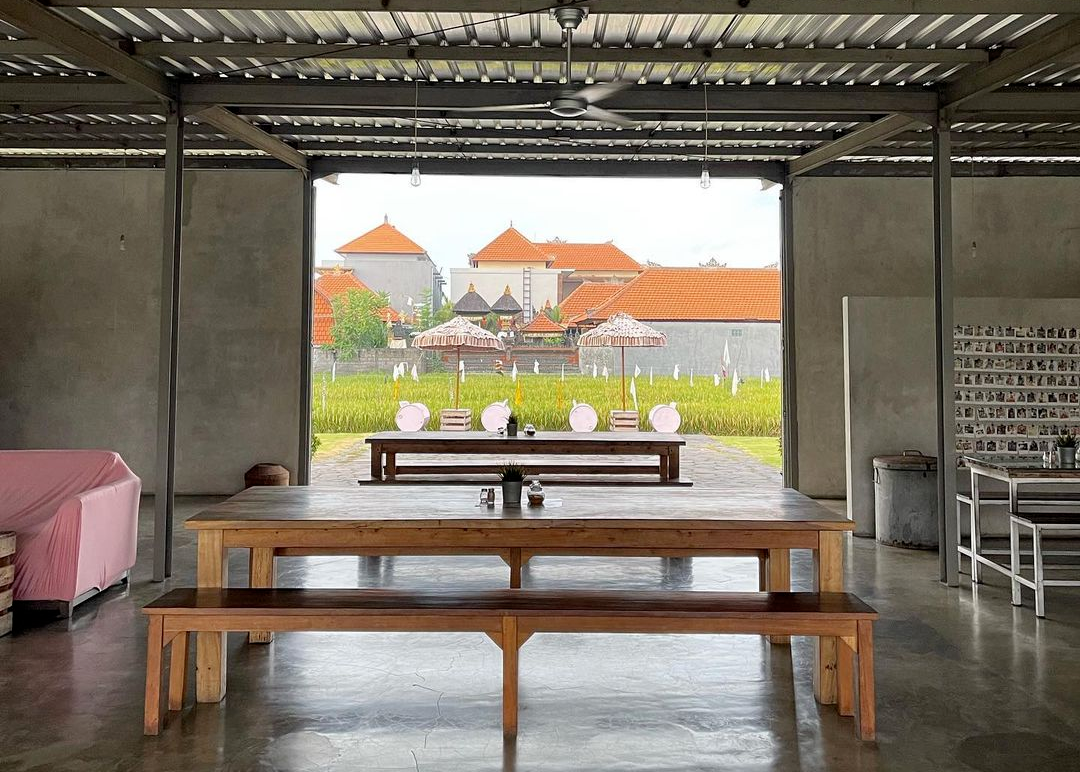 We dare say this, and we believe many would vouch for us, that Crate cafe has one of the best breakfasts in Bali. Often busy, but affordable, Crate Cafe is lively and the food is that good! To start off your day correctly, order The Peas Please or The Melville. Both are so good, that we simply can't choose. 
The owners, Nyoman and Maree, started the cafe in April 2014 to satisfy the hungry Canggu community. Both enjoyed coffee and making it, that was their goal.
Crate Cafe
Jl. Padang Linjong, no. 49, Canggu
Operating hours: Mon-Sun, 6 AM to 5 PM
Instagram: @cratecafe
https://lifescrate.com/
KAFE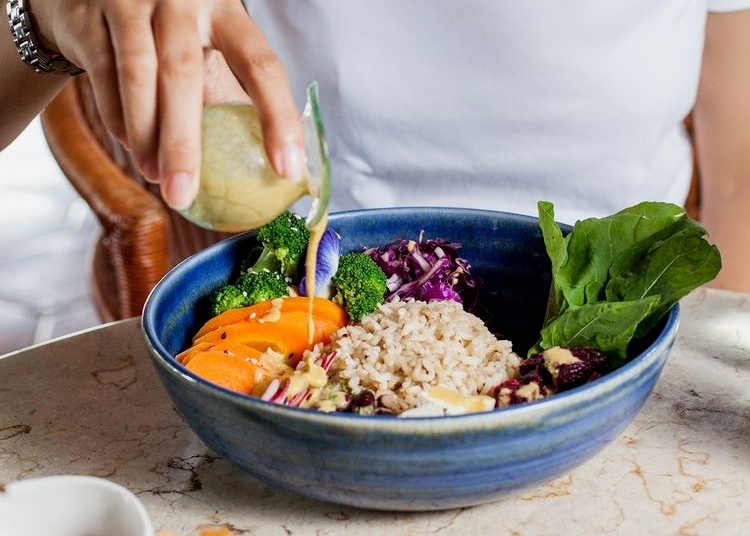 Using only natural, organic, and locally sourced ingredients, the 'organically-inspired' menu is rich in world flavors and caters to both adults and children. KAFE offers a wide variety of healthy, flavorful meals, ranging from nourishing breakfasts, super-smoothies, marinated meat dishes, vegetarian food, and vegan, raw, and gluten-free options. Many of the veggies served at Kafe are organic or transitional and cultivated at Payangan's Yogi's Garden Farm.
KAFE
Jl. Hanoman, no 44B, Ubud
Instagram: @kafe_ubud
Phone: +62 811 1793 455
https://kafe-bali.com/