Calling all meat lovers! Although Bali may be known as the mecca for healthy food, meat lovers can rejoice over the fact that the island is also home to one of the best steakhouses in the country!
Here is a list of the best steakhouses to cure your meat cravings.
Si Jin - Seminyak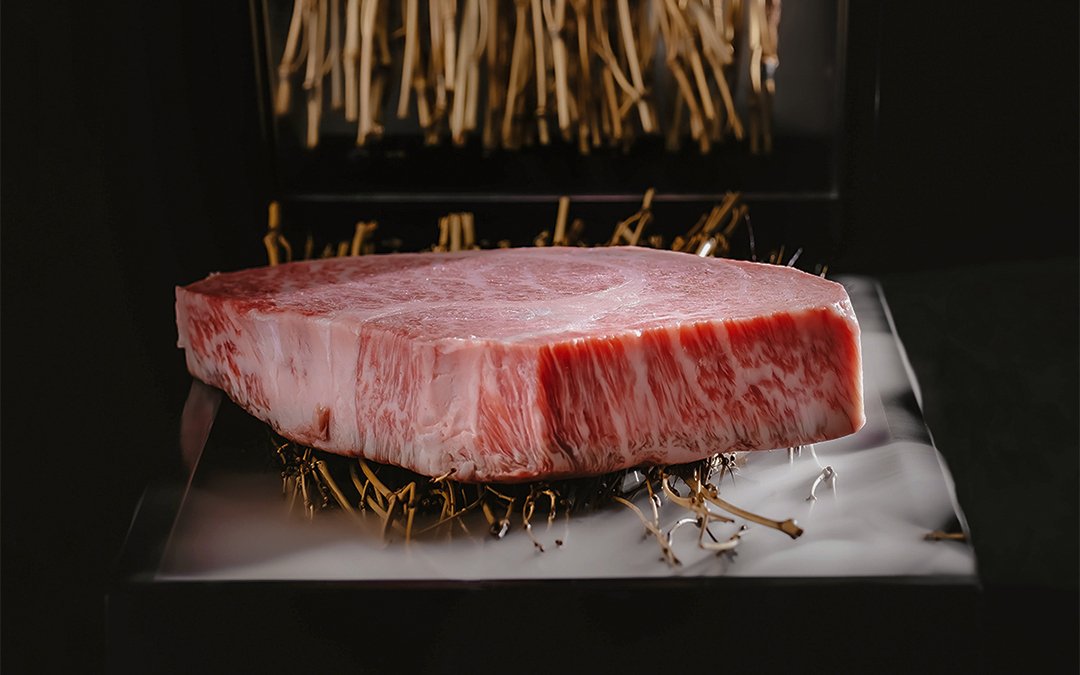 One of the most sought-after steakhouses in Bali. Si Jin has quite made a name for itself in the culinary scene in Bali. It is not easy to get a reservation here and some say it may take you up to two months before getting a table to dine in this quaint restaurant in Seminyak. Si Jin's selections of dry-aged meats, from 30 days to 200 days, as well as premium wet-aged, are prepared in-house and freshly served on smokeless grills on every table paired with starters. All of these dishes were made by combining Korean and Japanese techniques with wholesome local ingredients sourced from all over Bali, highlighting the idea of sharing.
Jl. Lebak Sari no. 18, Petitenget
Hours: Tue-Sun, 5 pm-10 pm
Phone: 0812-3871-3964
sijinbali.com
@sijinbali
Boy'N'Cow - Seminyak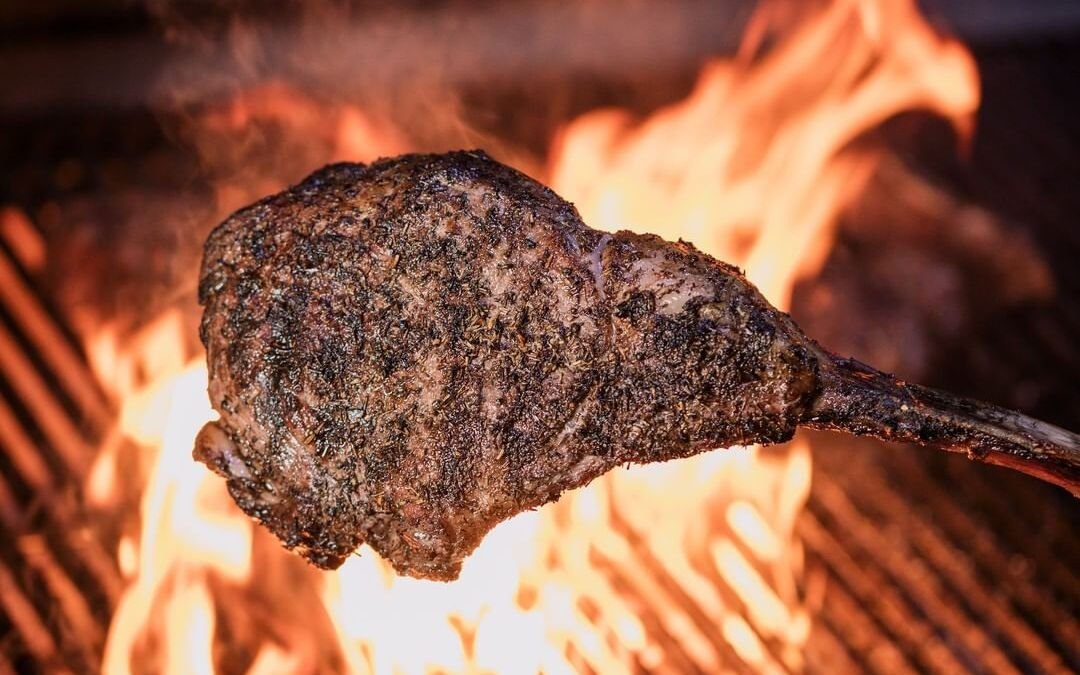 Boy'N'Cow, Bali's first meat boutique, is not your typical steakhouse. Enjoy a quality dry-aged steak at this establishment in Seminyak. Its steaks are dry-aged for up to 28 days and made from grain and grass-fed cattle imported from the United States and Australia. All types of steak cuts, including strip-loin, rib-eye, tenderloin, porterhouse, and bone-in rib-eye, are available at the restaurant. All of the beef dishes come with one of the following sauces: the traditional bearnaise, chimichurri, red wine jus, or black pepper jus.
Jl. Raya Kerobokan no. 138, Seminyak
Open daily 12 noon-10pm
Phone: (+62) 361 93483468
boyncow.com
@boyncow
Batubara - Ubud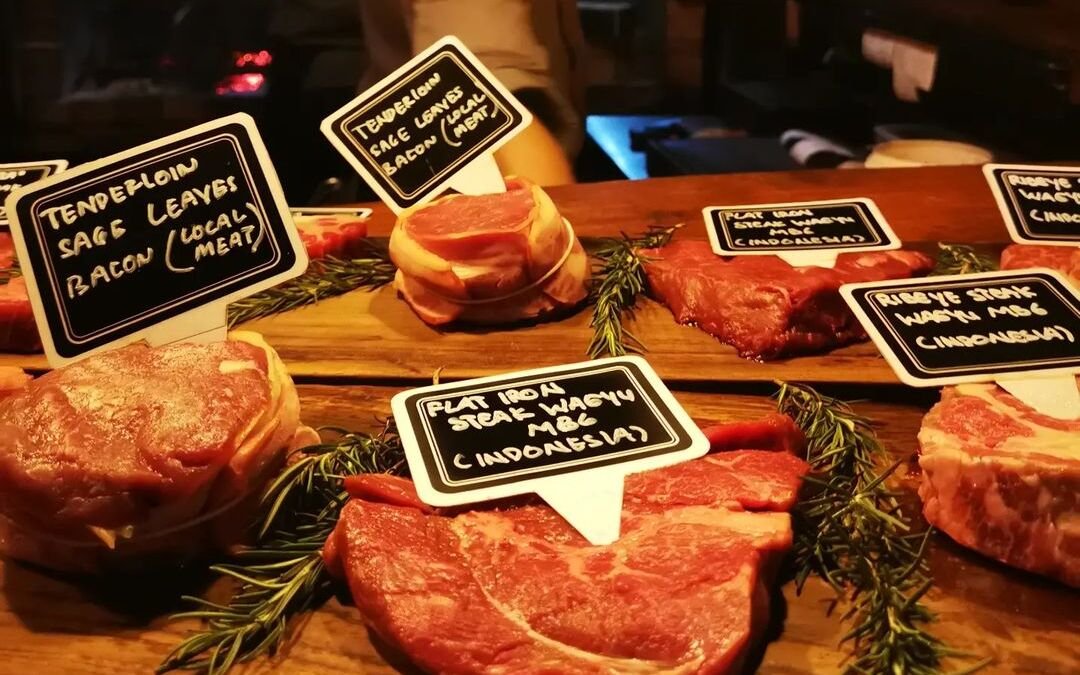 Although Ubud may be known as the center of all things wellness, which includes clean and healthy food, Batubara provides an option to those who wish to fulfill their daily meat intake. This cozy space with rustic-chic decor that gives diners a selection of steaks, drinks, and wine in a serene atmosphere. Grass-fed premium beef, organically grown veggies, and free-range pork are all sources of pride for Batubara Wood Fire.
Jalan Pengosekan, Ubud
Open daily 5 pm - 11 pm
Phone: 0811-3811-7673
batubarawoodfire.com
@batubarawoodfire
Honey & Smoke - Ubud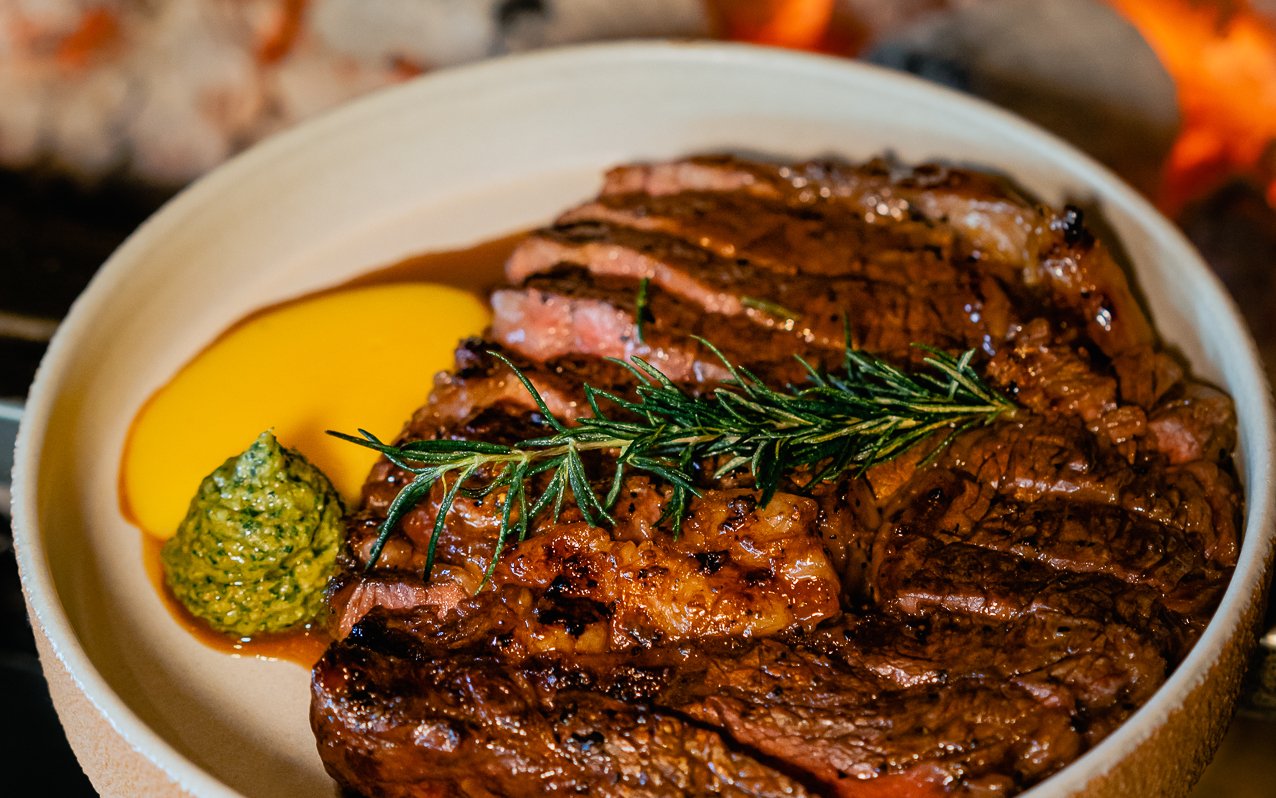 Ubud's dining scene continues to flourish, with its most recent arrival speakeasy Honey & Smoke, the latest creation of lauded restaurateur Will Meyrick. This fire-focused eatery is a celebration of the chargrill and is housed in a suavely styled space reminiscent of traditional train carriages. While the fire is the focus of the restaurant, various other dishes are available in the Wes Anderson-themed restaurant.
Jalan Monkey Forest no. 67B, Ubud
@honeyandsmoke.co
Barbacoa - Seminyak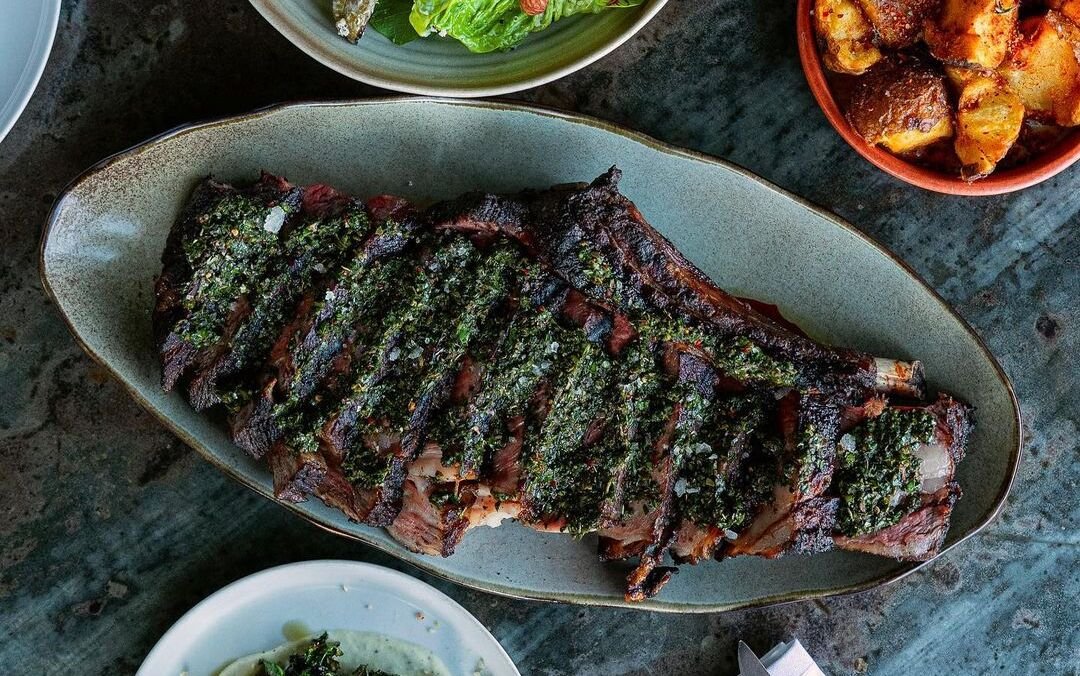 The Latin American BBQ Wood Fired Restaurant & Bar just recently reopened after closing its doors during the pandemic era. The Executive Chef, Nic Philip brought in a wealth of experience and professionalism upon joining the team this year. Although the meat here is slow-cooked, it is certain will be eaten fast. Take a seat at their back deck with the lush paddy view for a meal or a simple drink or two.
Jalan Raya Petitenget no. 14, Kerobokan
Open daily 5.30 pm - 11.30 pm
Phone: 0821-4577-1619
barbacoabali.com
@barbacoabali
FIRE at W Bali - Seminyak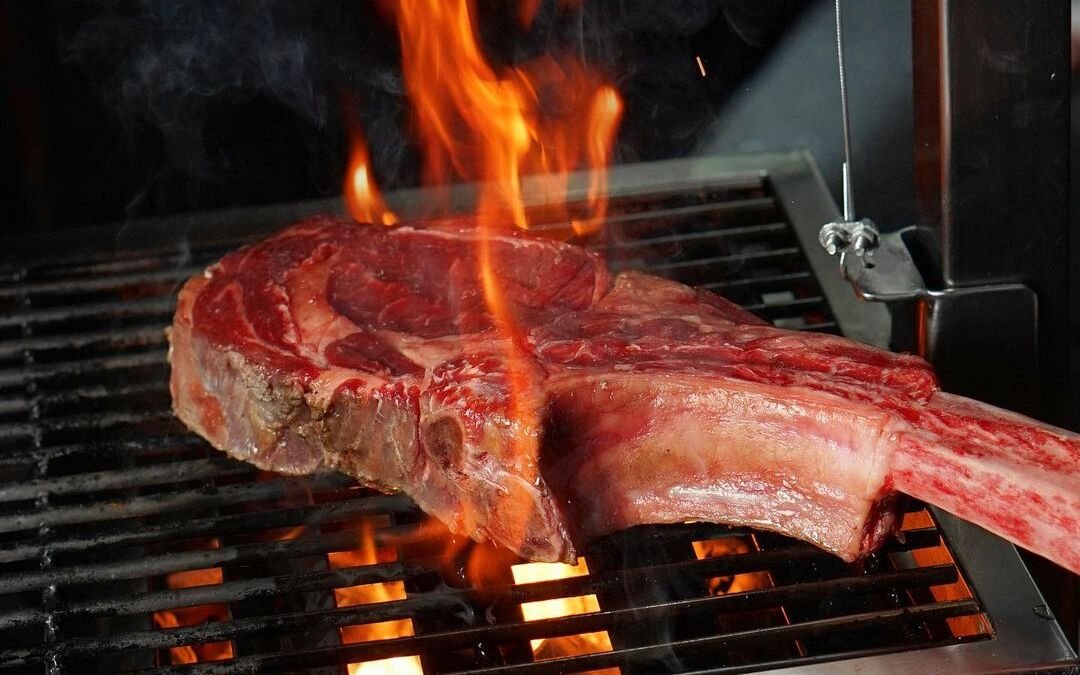 Seminyak's most inviting grill restaurant, FIRE, is returning its primal roots concept, Bali's mysticism – where the incredible energy and magic of Kecak (Bali's famed traditional dance) will astonish the guests. Helmed by Chef Norberto Palacios, FIRE is featuring a dramatic open kitchen that awakens guests' senses to experience the culinary journey.
W Bali Seminyak, Jalan Petitenget, Seminyak
T +62 361 3000 106   / F +62 361 300 2010
@fireseminyak
Salazon at Envie Lane - Seminyak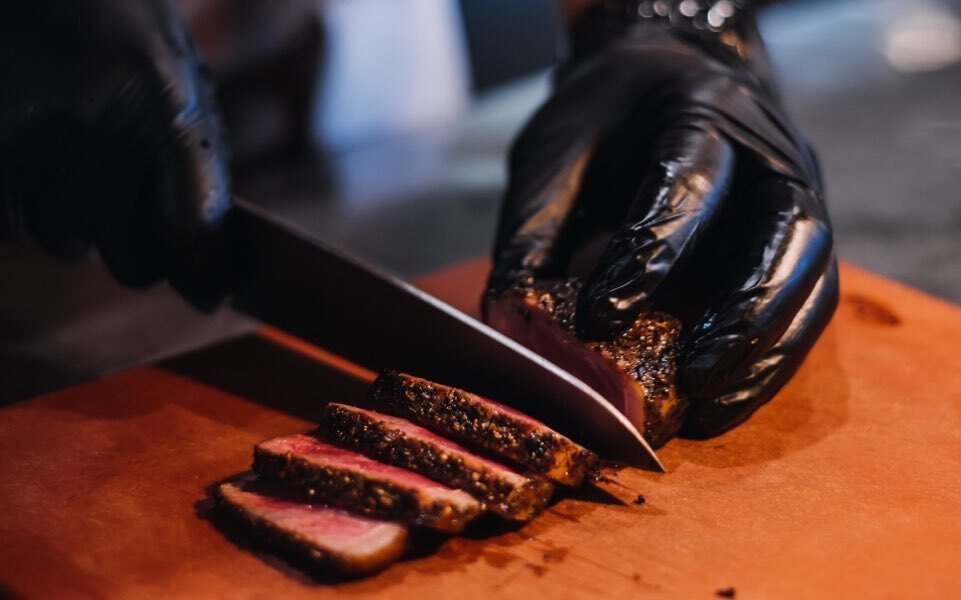 Salazon is a word that refers to the methods of salt curing and the dry-age process that embodied the whole restaurant. Everything served in the restaurant is made on-site; the dry-aged meats, the charcuterie, and even the sourdough bread, and the butter served with it. The expert team at Salazon produces vinegar, tomato sauces, relishes, chili sauces, ice cream, and pastries. The Executive Chef plans his menu well ahead with the dry-aging and pickling processes being different in length and process for cold cuts through to duck, fish, pigeon, chicken, pork, and beef.
Jl. Kayu Aya, Seminyak
Monday - Sunday 3 - 11 PM
+6281943330250⁠ | +623619342100
[email protected]
salazonbali.com
@salazon.bali
Gyukatsu Tenjin - Seminyak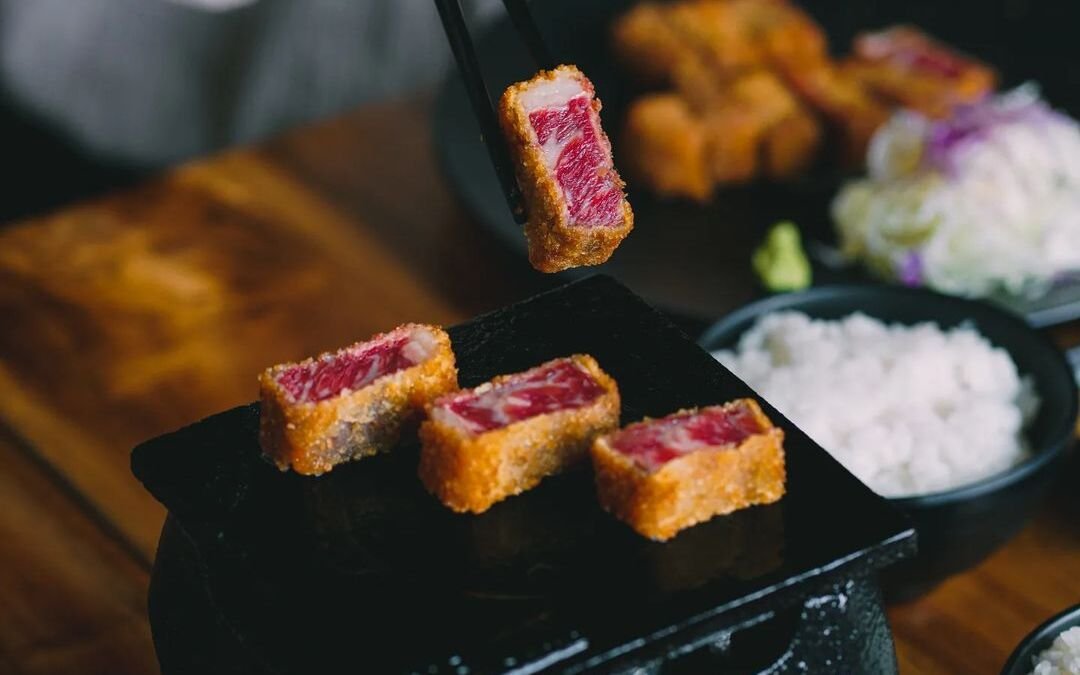 Despite only serving gyukatsu and Japanese sando on their menu, this cute little joint is also designed to look similar to a traditional Japanese izakaya. Although the menu is really simple, it's the meat that says it all. It's juice and soft as it enters your mouth, after a slow grill. The place also provides you with linen spray to make sure the grill smell doesn't stay on your outfit. Grill your gyukatsu to perfection and enjoy the range of flavors and textures in one mouthful.
Jl. Lebak Sari No.31, Kerobokan Kelod
Open daily 11.30 am - 10.30 pm
Phone:  0888-0229-8859
IG: @tenjinbali
Plantation Grill - Seminyak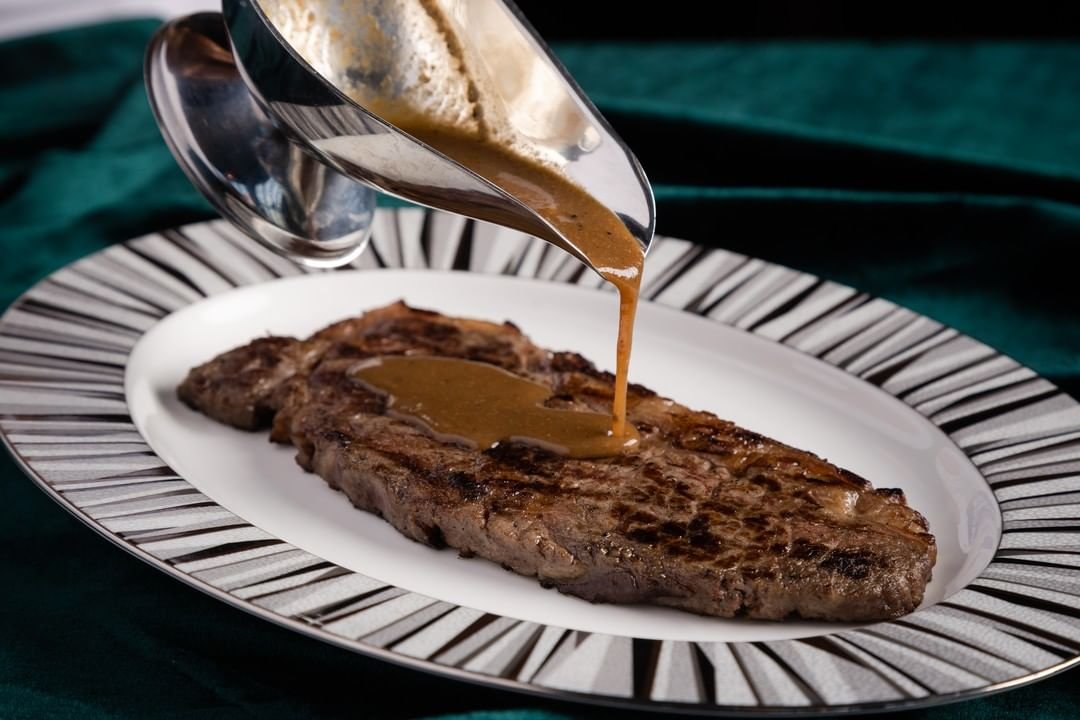 Plantation Grill flaunts twenties-style luxury, with marble finishes, a vaulted double-height ceiling, and huge glass windows looking out to the sea. Guests are introduced to the venue via a beautiful spiral staircase that leads them down to luxurious leather booths. The restaurant's specialty is dry aged, exclusively sourced, and imported meat and line-caught sustainable seafood cooked over custom-made coal and wood grills and wood-fired ovens.
Double Six Luxury Hotel, Jalan Pantai Double Six, Seminyak
Open daily 6 pm - 11 pm
plantationgrillbali.com
@plantationgrillbali
The Butchers Club - Seminyak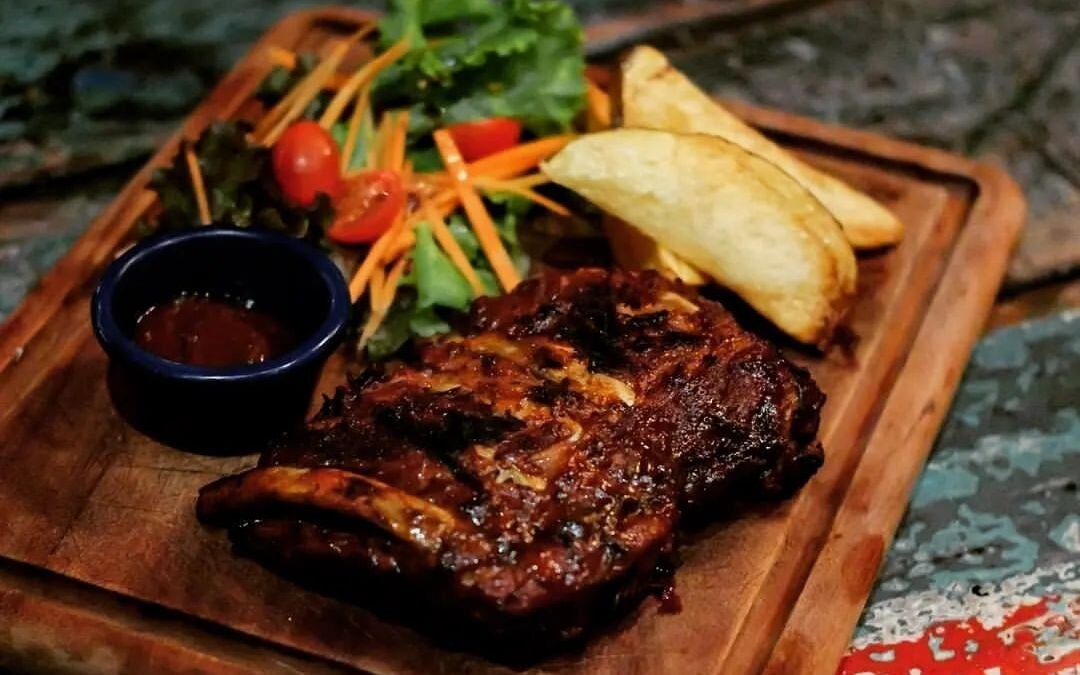 After proving to be such a success in Hong Kong, The Butchers Club opened The Butchers Club Steakhouse in Bali near Jalan Petitenget. The Bali location serves premium steak and all of the meat cuts are 120-day grain-fed Black Angus from the Killara farms of New South Wales. Don't miss the burger as the restaurant also serves the same Michelin Guide-listed burger from Hong Kong, made with dry-aged beef, maple-glazed bacon, and cheddar cheese, as well as weekly special menus and Happy Hour deals.
Jl. Petitenget, Jl. Cendrawasih No.1, Kerobokan 
Open daily 11 am - 10 pm
Phone: (0361) 8974004
thebutchersclubbali.com
@thebutchersclub.bali