The last month of 2022 is here! Bali is home to endless options of restaurants, cafes, and bars to choose from for your next get-together or simply to chill out with your loved ones.
Every month, we bring you a selection of new places for you to explore! Check out this list of new restaurants, cafes, and bars opening in the past few months if you're looking for a place to eat, drink, or be merry.
Mozaic Restaurant Gastronomique (Opening soon in 15th Dec)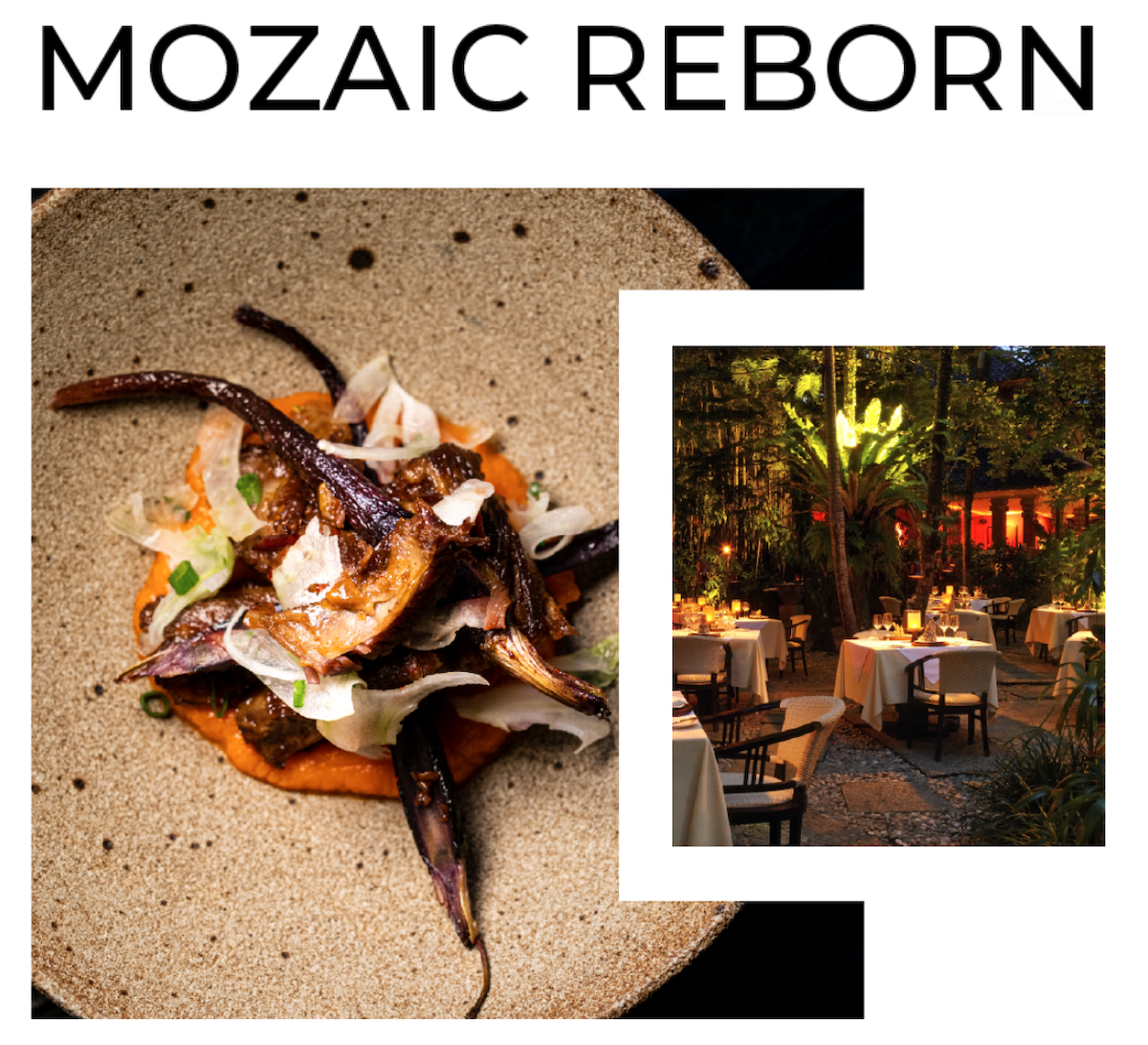 Following closure for 11 months linked to the global pandemic, Mozaic Restaurant Gastronomique reopens on 15 December 2022. The enforced year-long lay-off allowed in-depth reflections examining past achievements, including the many laurels won by founder and head-chef Chris Salans and the Mozaic Team at a restaurant widely considered Bali's best fine-dining venue for the past two decades.
Mozaic Restaurant Gastronomique is a proud member of Les Grandes Tables du Monde (The Best Tables of the World) making it the best restaurant in Ubud for fine dining and private, romantic dinner experiences. Led by Michelin star restaurant trained chefs Chris Salans partnered with Blake Thornley, Mozaic takes diners on a culinary journey of flavors deeply rooted in Balinese culture. READ MORE

Phone +6282147235550 / https://www.mozaic-bali.com  / IG @mozaicrestaurantubud
Doheny - Canggu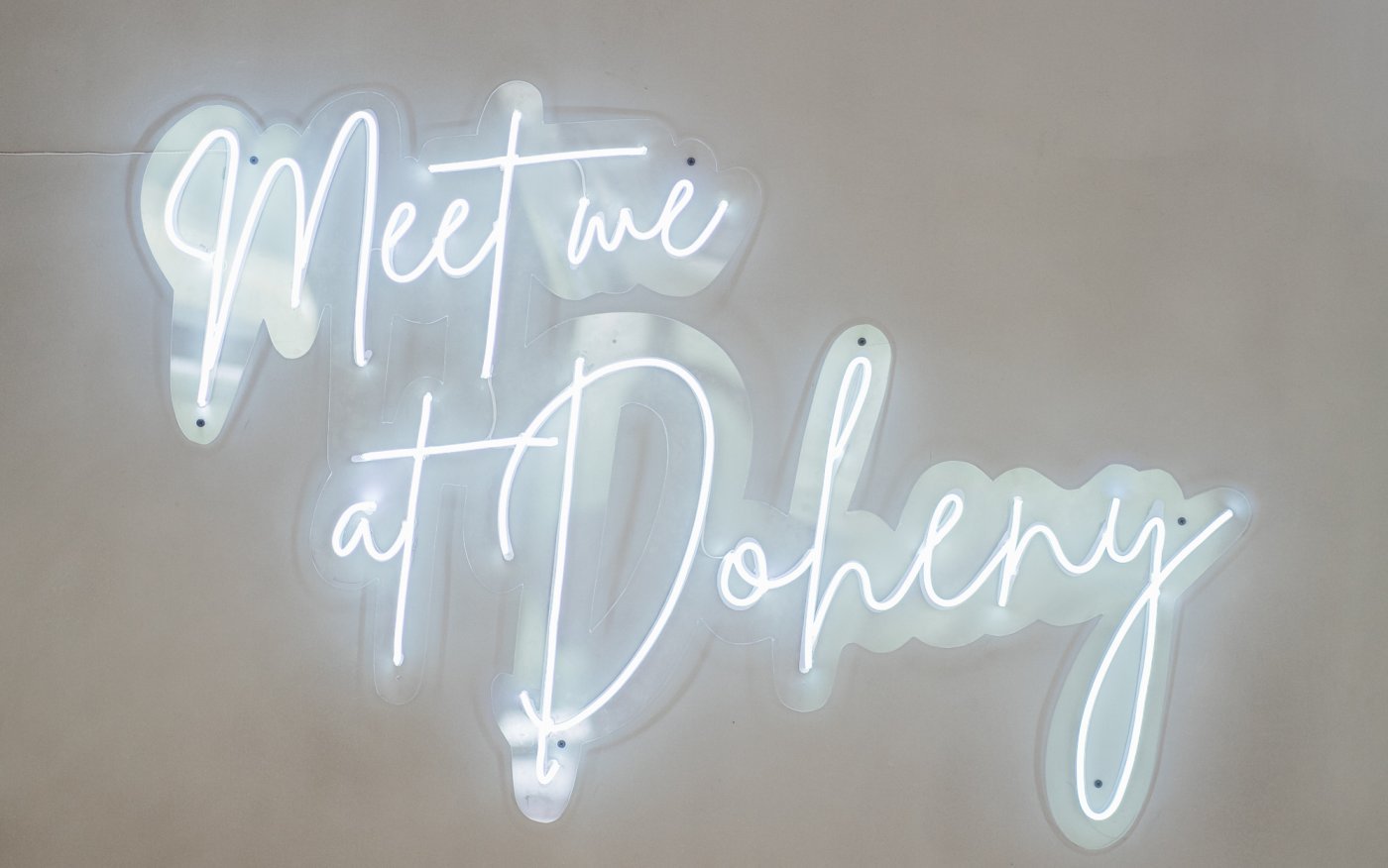 Located on Canggu's Jalan Pantai Batu Mejan, close to the famed Echo Beach, it's an ideal setting for a Californian-inspired eatery with 150 square meters of indoor and outdoor seats overlooking the lush paddy fields. DOHENY'S arrival brings in a chic neighborhood eatery serving western all-day brunch and dinner.
Offering locally hand-picked coffee beans and a range of classic, signature iced coffee like their Iced Brown Sugar Shaken Espresso, and ice-blended coffee, DOHENY can be your next go-to place when you're looking to grab a cuppa on your way to work or home. From 8 in the morning to 5 in the afternoon, Doheny offers various all-day brunch selections. The dinner menu, available starting from 5 p.m., features a large selection of entrees, main dishes made up of a wide variety of proteins, and desserts.
Jalan Batu Mejan, Canggu
Phone: +62 813 5368 5359
Instagram: @dohenycanggu
Bam Bam Bar - Berawa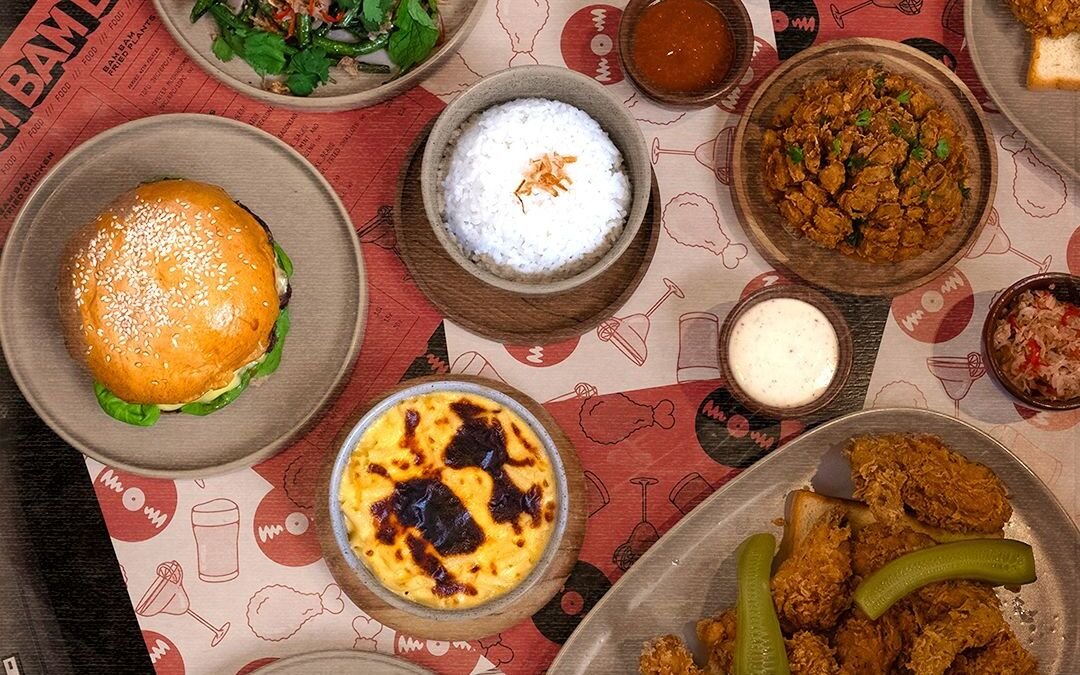 Not your average cafe and bar, Bam Bam Bar is a vinyl dive bar serving cocktails or draught beer, and some Southern-fried comfort food, with timeless tunes and good vibes. Not only that, they also offer record collectors and vinyl DJ-to-be a chance in the limelight with spots to show off their talents on selected days.
Don't miss out on their special offers such as the Love Me Tenders, where you can get your chicken tenders for half the price, or Friday Blowout with half-priced cocktails. Healthy eaters need not worry, the bar also has vegan-friendly choices. Open on Tuesday to Sunday, from 12 pm to 12 am.
Jalan Pantai Berawa
Phone: +62821-4659-7477
Instagram: @bam.bam.bar
Byrd House - Sanur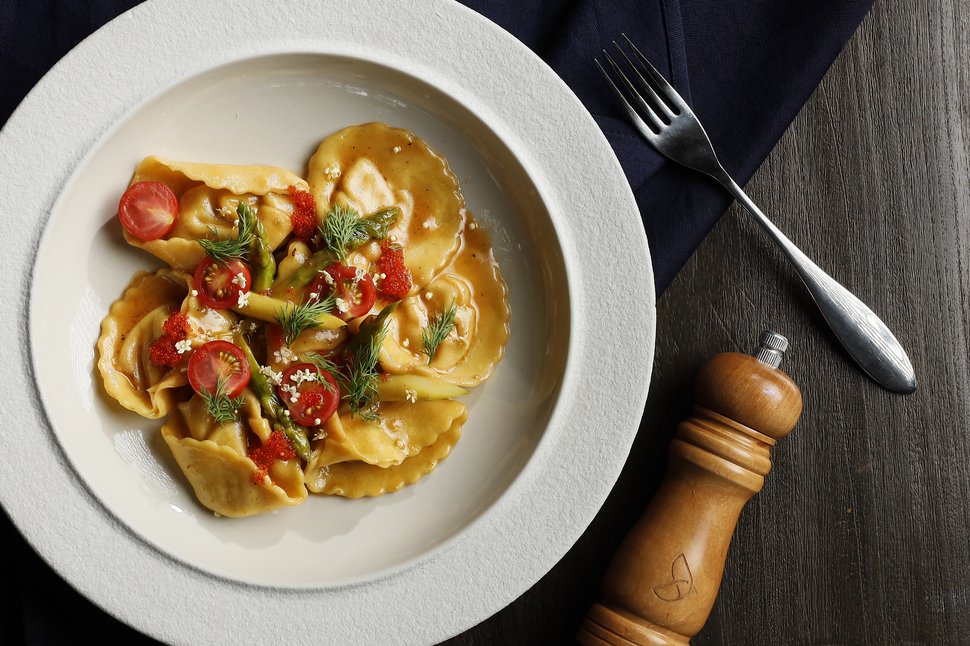 Elevating the island's beach house scene to giddy new heights. Nestled in Sanur's Segara Village, Byrd House is a unique place for revelers of all ages to retreat, socialize and feel completely pampered. Breathe in the view and unwind as the waves gently roll in. This is where the island ends, and a new you begins.
Every guest will leave satisfied, sun-kissed, and with a little Byrd House in their soul.
Jalan Segara Ayu, Sanur
T. +62 361 288 407
[email protected]
byrdhousebali.com
Kai Cafe - Berawa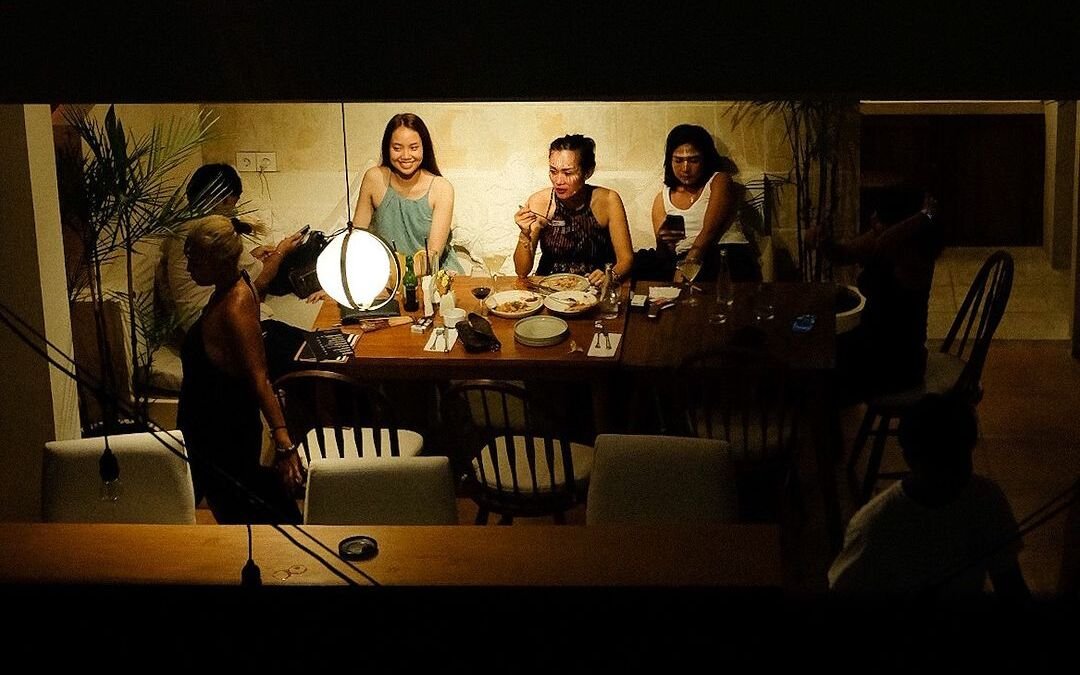 This homey and inviting spot is pet-friendly and offers foodies a wide selection of food to satisfy any taste. Working with only locally sourced, sustainably obtained seafood, premium meats, and poultry, and fresh, regionally grown produce. Their mission is to promote a more sustainable food system that is good for our environment, communities, and health. Open daily from 7 am to 10 pm.
Jalan Pantai Berawa
Phone: +62 889 7371 3889
Website: www.kaicafeberawa.com 
Instagram: @kaicafeberawa
Valle Paddy - Canggu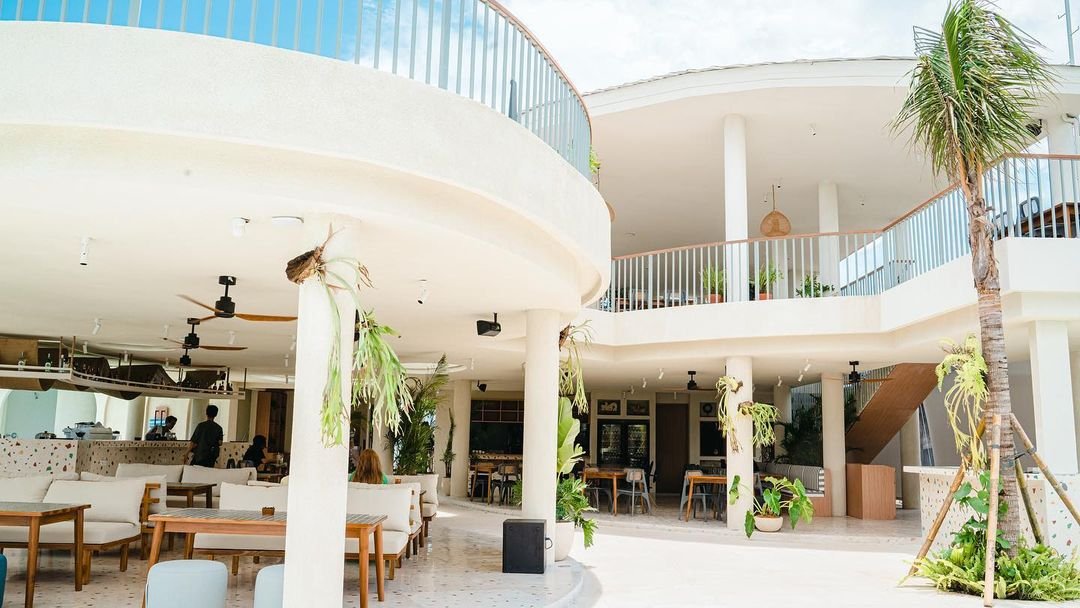 Built around the lush, scenic, and hypnotic rice terraces of Canggu, VALLE Paddy Club is a worthy addition to the ranks of luxurious lifestyle and holiday destinations in the thriving and tourist-packed region. Comprising a restaurant with a bar and lounge providing daily entertainment, including live DJ performances.
Located in Jalan Padang Linjong No. 23, VALLE Paddy Club offers a delectable range of healthy and natural Japanese fusion dishes, specially crafted by Executive Chef Koizumi Hiroshi. Hailing from Hokkaido, Japan, the seasoned chef says that the dishes are inspired by the climate and food culture of Bali, in all of its striking natural beauty.
Jalan Padang Linjong no. 23, Canggu
Phone: +62811330077
Instagram: @vallepaddyclub