Royal Malioboro by ASTON, a brand-new four-star hotel located right in the heart of Yogyakarta offers many facilities to its guests. At this second age, Royal Malioboro by ASTON presents other facilities to full fill guest experiences during their stay at the hotel. Royal Malioboro also provides a gym, spa, adult & kids pool, and also Royal Lounge.
Royal Lounge is one of the hotel's outlets or facilities provided by Royal Malioboro by ASTON. As one of the Food & Beverages outlet, Royal Lounge is available for in-house guest or outside guest who wants to relax and unwind after their daily activities. The lounge is available on the 9th floor of Royal Malioboro by ASTON which is a rooftop floor, indoor and outdoor areas are available.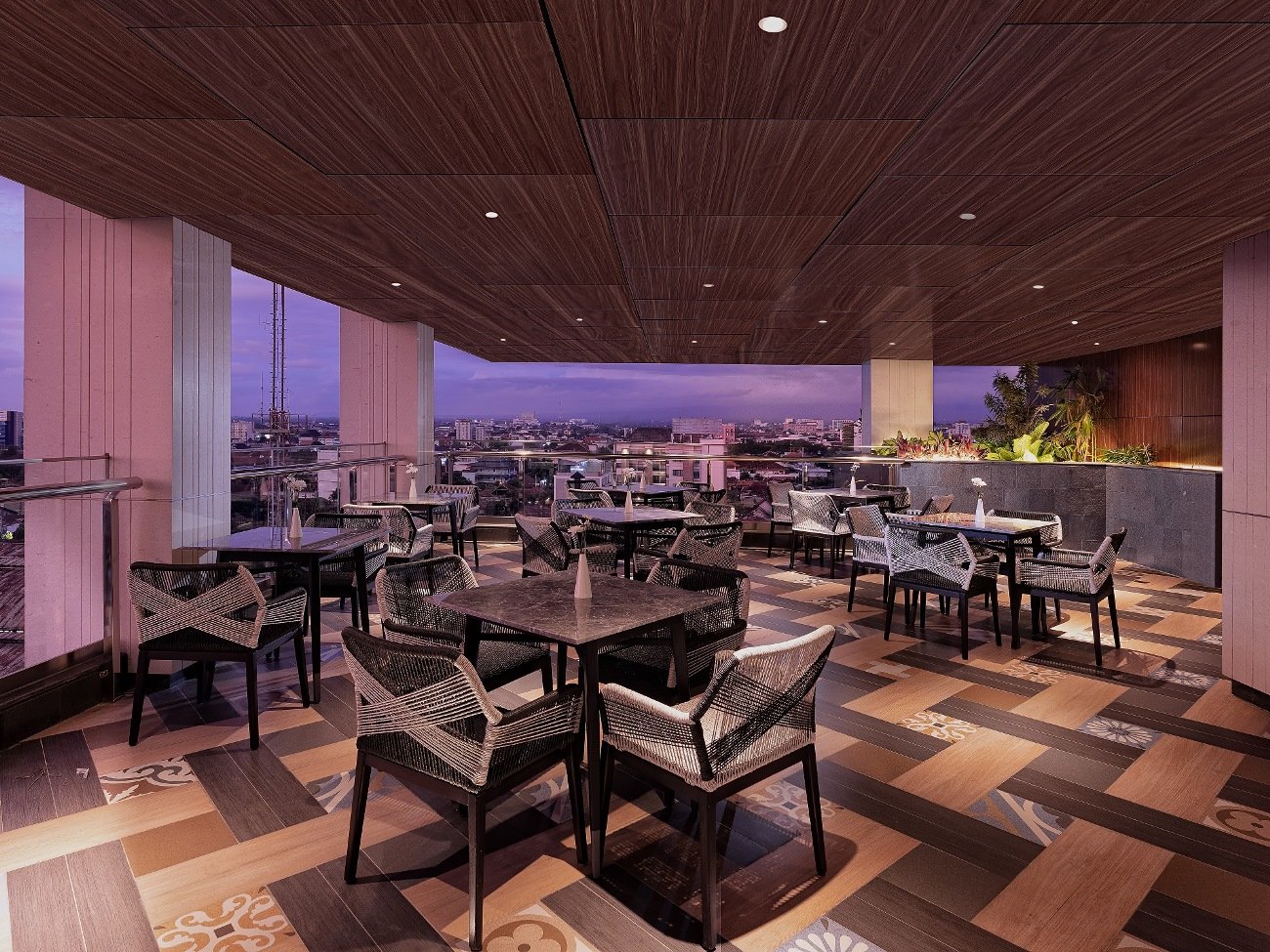 Royal Lounge at Royal Malioboro by ASTON is located right to the rooftop swimming pool which can add a pleasant relaxing atmosphere for the guests. The Lounge also provides selected menus of food & beverages as companions for the guest to unwind in the evening. Relaxing vibes will be even more pronounced because of the beautiful city landscape view from the rooftop floor. 
Royal Lounge also can be a venue reference to hold social gatherings, birthdays, casual gatherings, meetings, or intimate events. Apart from having a good city view, the prime location of the hotel also is quite strategic.
Jl. Pasar Kembang No. 29 Yogyakarta 55271, Indonesia
Phone:  + 62 274 501 9999
Website