Sheraton Mustika Yogyakarta Resort and Spa announces a large-scale transformation of the rooms highlighting understated luxury with modern amenities and stylish, warm interiors in ivory white and pastel hues.
101 rooms are being renovated and completely refurbished, which consist of spacious 42 sqm Deluxe rooms and exclusive Lagoon rooms with direct access to the sparkling blue lagoon. The main characteristic of Sheraton Mustika Yogyakarta Resort and Spa, that is 'Heritage', has been retained, which is visible on the walls and furniture design. The interiors and upgraded features include 55-inch LED televisions, an alarm clock with radio among other standard features. The renovation is being done in a phased wise manner and these rooms are available for staying beginning in February onwards.
"We look forward to showing the new rooms to our distinguished guests. Each of the new rooms faces either the pool or the majestic Merapi mountain making them ideal for a tranquil and productive stay," said Sonal Malik, Director of Sales & Marketing.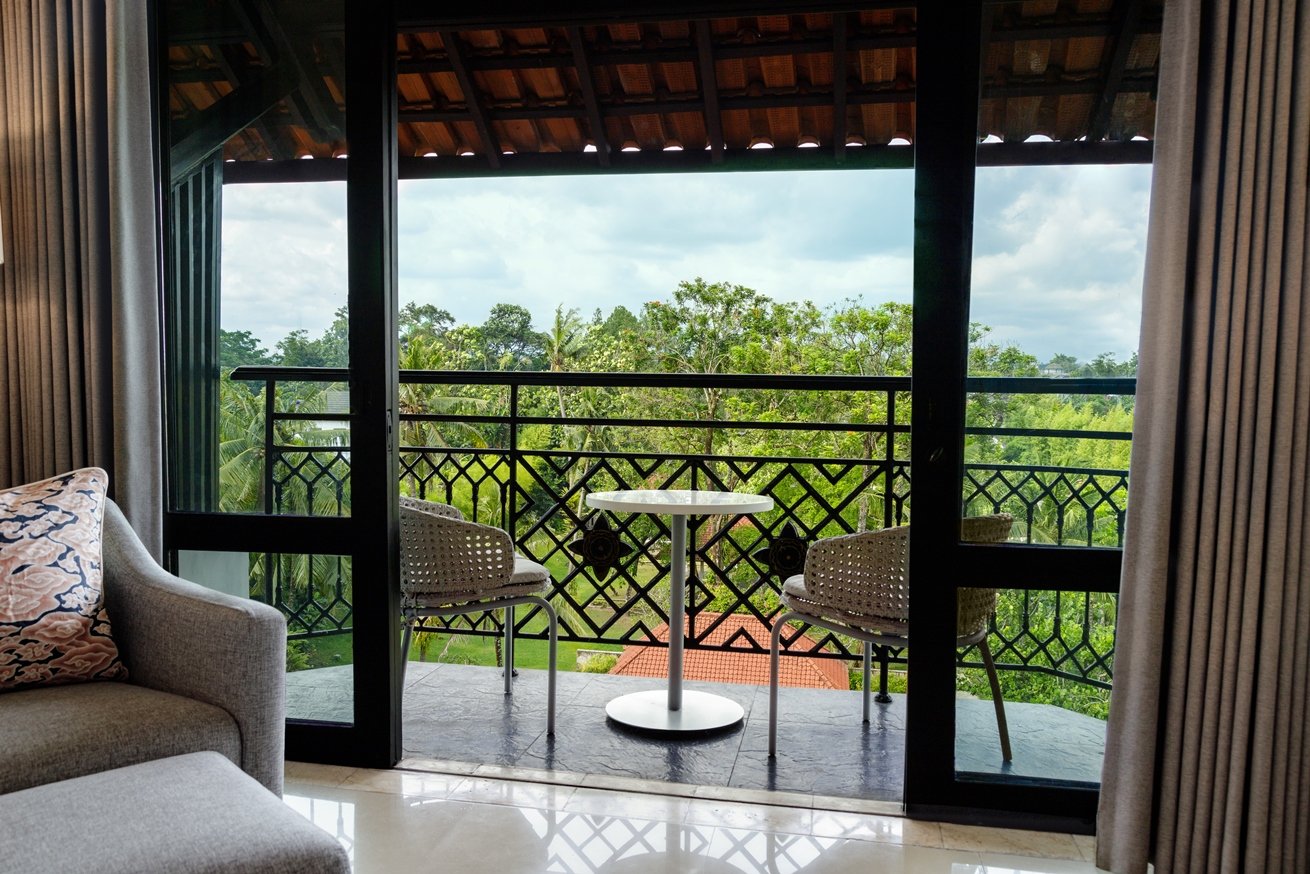 Apart from transforming rooms, Sheraton Mustika Yogyakarta Resort and Spa also offers various stay packages that can be ordered through its official website, www.sheratonyogyakarta.com. Currently, Sheraton Mustika Yogyakarta Resort and Spa has an Elevate & Enjoy package that is valid until 30 June 2023. Book a suite room type starting from IDR 2,200,000++ per night, guests can enjoy staying in a suite including breakfast for 2 people, daily hotel credit of IDR 200,000 nett for eating and drinking activities. In addition, there are also Sheraton Heritage Tour packages. Enjoy the panoramic views of the Majestic Merapi and the UNESCO site at Prambanan or Borobudur temples. Packages to stay at the Sheraton Yogyakarta include breakfast for 2 adults & 2 children and a two-way transfer to one of the heritage sites for up to 4 hours. This package is valid until December 2023.
To enjoy all the interesting packages and activities at Sheraton Mustika Yogyakarta Resort and Spa, you can make a reservation by calling 0274 488588 or visiting our official website at www.sheratonyogyakarta.com.
Sheraton Mustika Yogyakarta Resort & Spa
Jalan Laksda Adisucipto Km 8.7, Yogyakarta, Indonesia, 55282
Phone: +62 274-488588
www.sheratonyogyakarta.com