The Manohara Hotel Yogyakarta is a four-star hotel with a rising rooftop in the city of Jogja. This hotel offers an all-you-can-eat BBQ package for IDR 135.000,- net/pax for culinary lovers who want to enjoy a weekend while enjoying barbeque dishes accompanied by live music.
Themed "Barbecue Cookout", this promo is available every Friday from 6.30 – 9 PM on the 8th-floor Rooftop of The Manohara Hotel Yogyakarta. Guests will be spoilt for choice with a wide selection of marinated meats such as tender beef, juicy chicken, and a variety of seafood with a selection of fresh shrimp, fish, and squid, and also provide vegetarian guests with a variety of delicious vegetables and mouthwatering plant-based alternatives. Not only that, but this package also includes an all-you-can-eat buffet ranging from appetizers, soup, main course, and dessert that has been prepared by the Executive Chef of The Manohara Hotel Yogyakarta.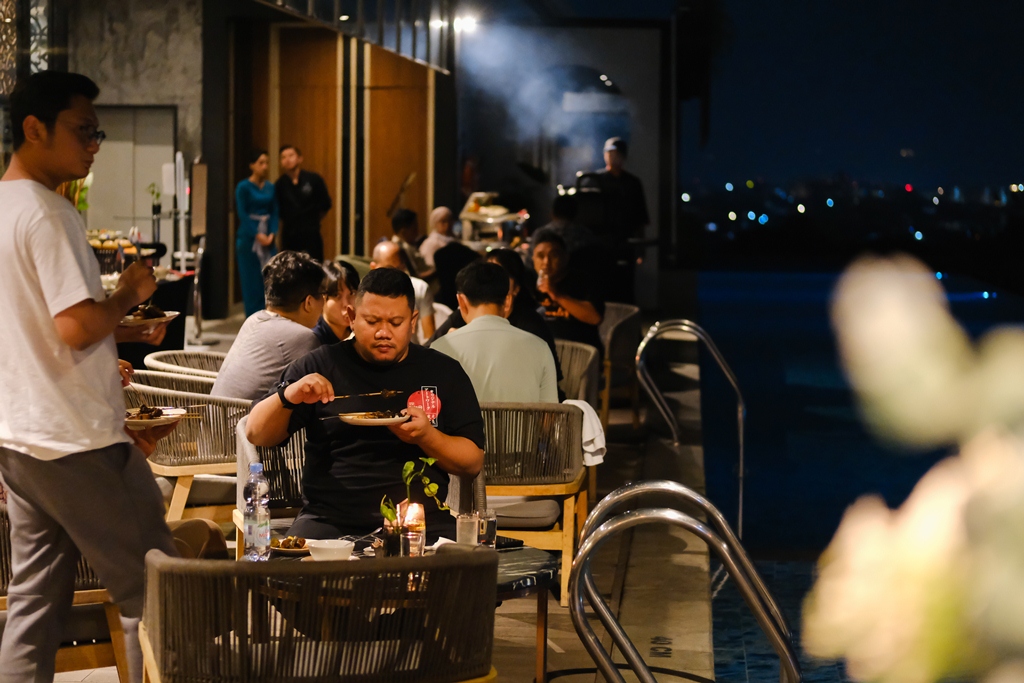 Guests can enjoy relaxing while enjoying the atmosphere of Jogja city at night. The cozy rooftop atmosphere, delicious food, and friendly service are the best combination to spend time with friends or family on weekends.
 "We are very pleased to introduce the "BBQ Cookout" promo to all guests of The Manohara Hotel Yogyakarta. This is an opportunity for them to enjoy a fun evening with all-you-can-eat bbq dishes that have been prepared by our competent team." Said Devi Susanti, as Marcom Manager of The Manohara Hotel Yogyakarta.