Following last year's immense success, The Westin Surabaya brings back its most prominent Wedding Fair once again. Titled "Genesis: Illuminated Forest", the exhibition commenced for three days from 7 to 9 April 2023 at The Westin Grand Ballroom & Convention Center. The five-star hotel's wedding exhibition this year combines art and technology to welcome visitors with a multi-sensory experience in an imaginary forest.
The Westin Surabaya Presents "Genesis: Illuminated Forest"; the Biggest Wedding Fair in East Java Combining Art and Technology.
Collaborating with Nuansa Concept, The Westin Surabaya brought the theme "Genesis: Illuminated Forest" to life and captivate visitors into an imaginary story about the beginning of life. The theme of Genesis, which means the origin of life, represents a wedding as the beginning of married life. A series of art installations combined with the latest technology are ready to awaken the visitors' five senses and take them into a digitally created forest.
On the exhibition's opening day, visitors witnessed a bridal fashion show from one of Indonesia's best fashion and bridal designers, Hian Tjen. With experience in the fashion industry since 2003, Hian Tjen's elegant and feminine designs always capture the public's attention and receive widespread praise. Hian Tjen's classy gown has been worn by several Indonesia's top celebrities, from Chelsea Olivia, Maudy Ayunda, Eva Celia, and many more. On Westin Wedding Fair 2023, Hian Tjen debut his latest bridal collection titled "Aglaea" which displays 27 wedding dresses featuring a classic and timeless bridal fashion concept.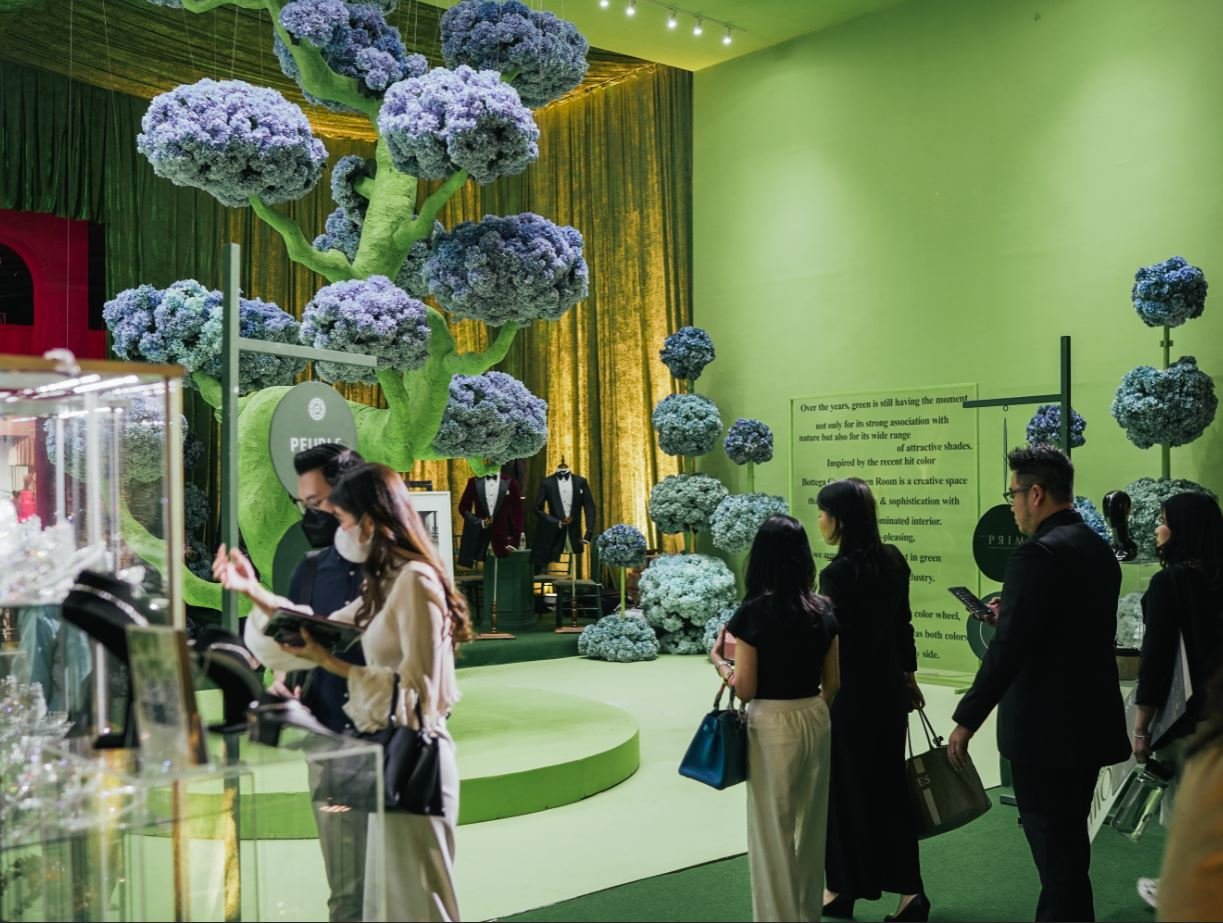 During the Westin Wedding Fair, visitors also participated in exciting talk shows discussing wedding and household preparations in the following days, which broadcasted on The Westin Surabaya's YouTube channel. Furthermore, visitors enter a door prize and win the grand prize of a luxury wedding ring worth IDR 21 million. On the exhibition's final day, the winner of the Kerv Wedding Ring from the Ahvagary Collection, a collaboration between Adelle Jewellery and Hian Tjen, will be announced through a lucky draw.
Visitors of The Westin Wedding Fair 2023 also enjoy various promotional activities and attractive offers from several partnering hotels and resorts in Jakarta, Surabaya and Bali through Marriott Bonvoy. Those who wish for a luxurious wedding party in a grand ballroom in the heart of Jakarta with unique catering options, or an intimate beach wedding with gentle waves and stunning sunset views in Bali, Marriott Bonvoy will make the dream day come true. By becoming a Marriott Bonvoy member, visitors can collect points redeemed in all Marriott hotels worldwide for free night-stays, upgrades, discounts, and more. Loyal members will also receive various attractive voucher prizes.
"Genesis: Illuminated Forest" is open to all and free of charge. Top vendors from Jakarta, Bali, and Surabaya were participating in the exhibition. These vendors offer various services such as decoration, jewelry, documentation, entertainment, fashion, souvenirs, hotel, and tour packages. On this special occasion, The Westin Surabaya also introduced The Westin Grand Ballroom & Convention Center as the largest MICE (Meetings, Incentives, Conferences, and Exhibitions) center in East Java, which can accommodate various creative ideas without limits for various exhibitions themes and special events.
For the latest updates on other various activities, offers, and information, you can follow @westinsurabaya on Instagram.