Seeing the potential and market needs outside JABODETABEK, IUIGA is optimistic about expanding its business and increasing the number of retail stores in Indonesia. Consumer demand for the opening of IUIGA outlets outside Jakarta is also still very high, and to answer that, this Singapore-based retailer inaugurated its first outlet in Surabaya, which is located on the 3rd floor of Ciputra World.
"Apart from having a strategic location, this outlet will also carry some of our superior technologies such as Virtual Tour and Self Checkout," said William Firman, Managing Director of IUIGA Indonesia.
The Virtual Tour feature will allow customers to virtually visit IUIGA outlets via video calls, while Self Checkout will allow customers to make payments via mobile phone without having to queue at the cashier. All of these technologies are available in the IUIGA application which can be downloaded from the App Store or Play Store.
"We are very proud to be part of a very rapid development of IUIGA to be able to answer the needs of home & living in Indonesia, especially for the Surabaya and surrounding areas, especially the IUIGA Ciputra World outlet which is the first in Surabaya. We are also very optimistic about IUIGA's innovations to make outlets comfortable and up-to-date so as to provide convenience in shopping. This is in line with our commitment to become a shopping center that is complete, comfortable, and the first choice for consumers," said Lingga Fransiska as General Manager - Ciputra Word Surabaya.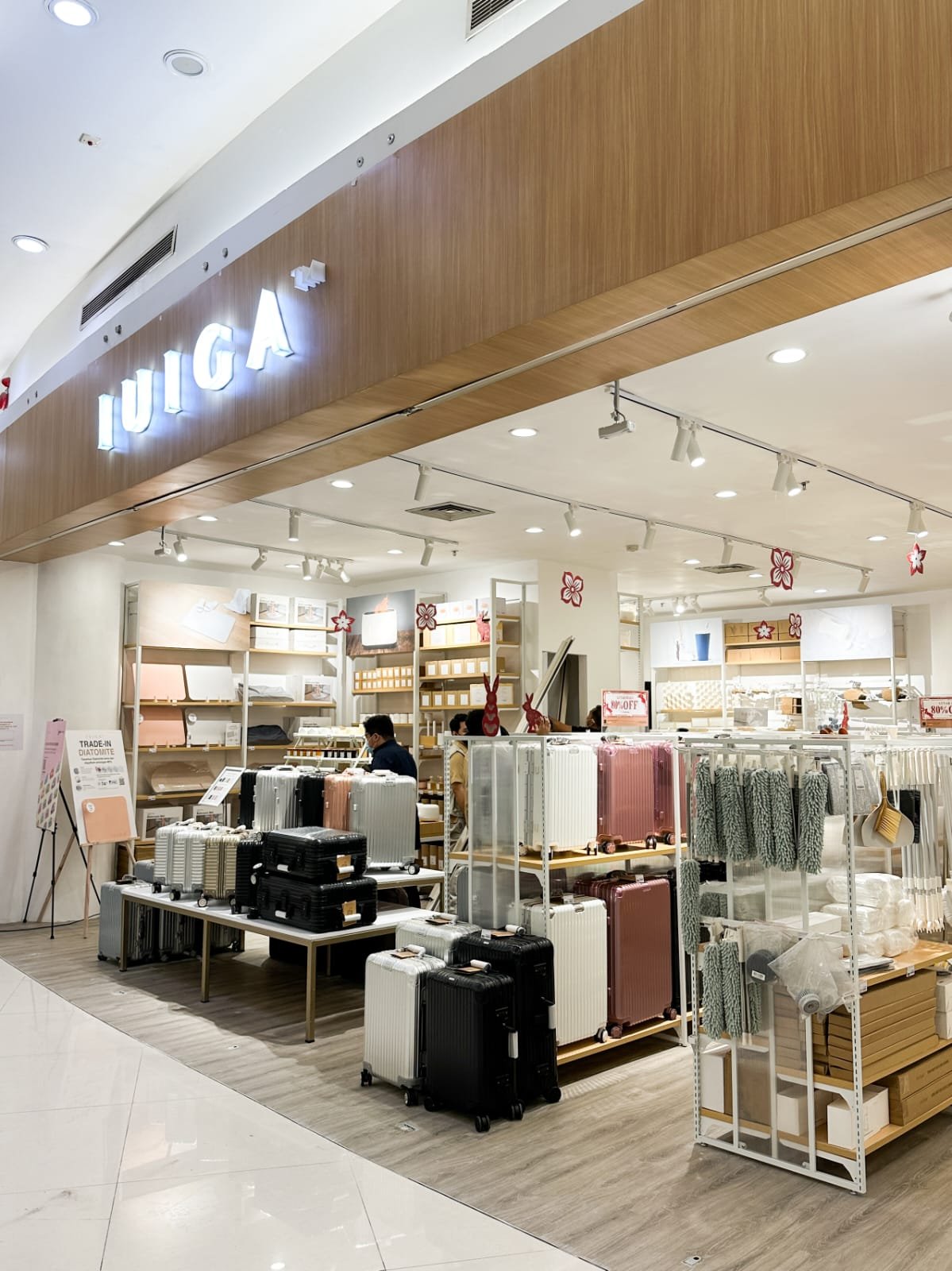 With the opening of the newest outlet from IUIGA, it is hoped that it will be able to meet the needs of the residents of Surabaya and its surroundings for home appliances of the highest quality and affordable prices. "We continue to provide transparent prices for the people of Surabaya and its surroundings. Consumers can find out capital prices, profits, and comparative prices from other premium brands that use the same factory as IUIGA. This makes our product prices 90% cheaper than premium brands on the market," said William Firman, Managing Director of IUIGA Indonesia.
The IUIGA Ciputra World outlet also offers a variety of product variants ranging from best sellers, kitchen furniture needs, cleaning and storage, travel equipment, home decor, and other home products. In addition, IUIGA also offers free exchange & refund for 30 days and a guarantee of up to 2 years. "We are committed to continuing to improve the quality of life for Indonesian families through premium quality housing products at affordable prices," concluded William Firman, Managing Director of Indonesia.