JW Marriott Hotel Surabaya celebrated its annual Global Customer Appreciation Week on November 14-18, 2022 to thank our valued customers, media and partners for their business.
Carrying out this year's theme of "Celebrate Together", JW Marriott Hotel Surabaya maintained relationships and re-established bonds through a series of appreciation events and visitations. Throughout the week, General Manager Gaurav Saxena, and our salesforce made personal visits to JW Marriott Hotel Surabaya's and Jakarta's most loyal corporate customers and media on behalf of the entire hotel management.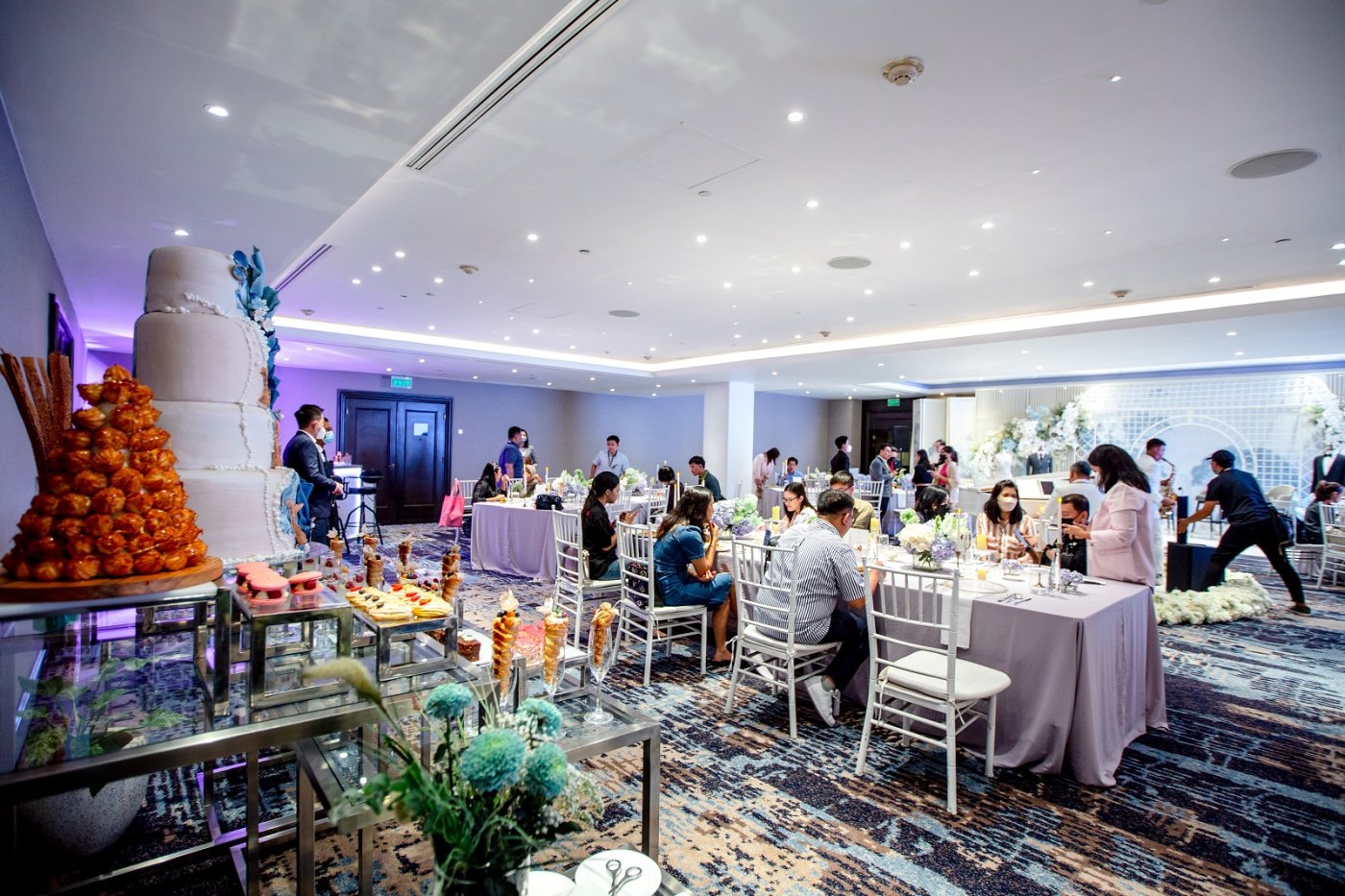 The height of this initiative was celebrated through a Wedding Showcase with a theme of 'Pearls and Oceans' featuring renown wedding organizers from Surabaya. 
Held in Nusantara Room in the hotel's 3rd floor, the showcase was set to introduce JW Marriott Hotel Surabaya's 2023 elevated Wedding's Menu in two separate sessions. The afternoon session was dedicated for wedding organizers to discuss partnership offerings. 
The evening session was open for public RSVP. Guests who are looking to hold their wedding next year in the hotel, were invited to tour the venues and engage in discussions during insightful Talk Shows by influential figures of the industry, featuring Amelia Kartikasari (Owner of Tinara Brides), Abraham Setiawan (Owner of Bie Hin Tailor), and Executive Chef of JW Marriott Surabaya Andri Aryono which explore the 2023 wedding fashion and food trends.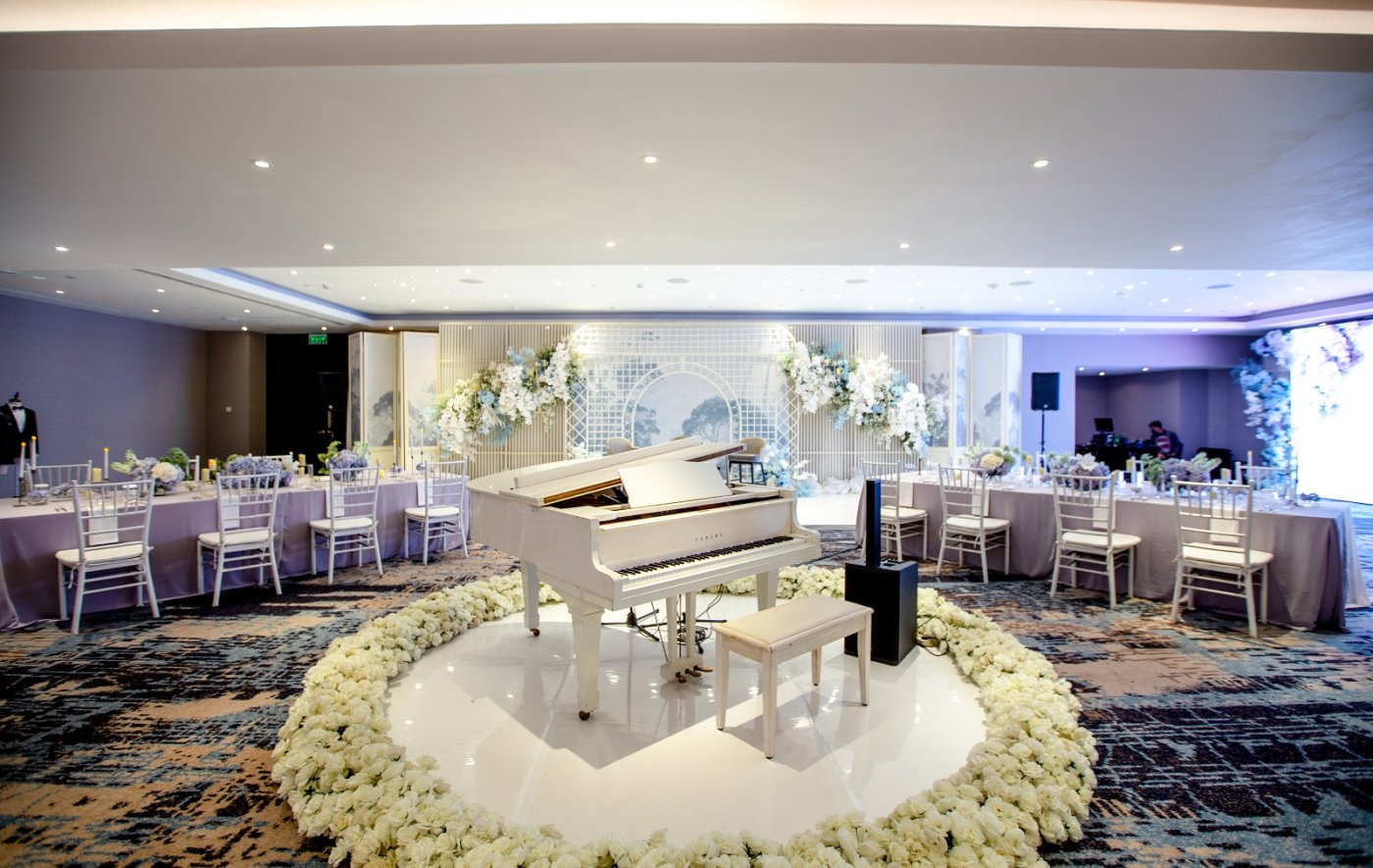 The live Talk Shows were available offline and streamed online through JW Marriott Surabaya's Official Instagram and Youtube.
Throughout the event, attendees were pampered with gorgeous decorations while the smooth lulls of piano and saxophones played to set a warm and sweet ambience.
Marriott International's Global Customer Appreciation Week is a long standing tradition of 25 years that serves as a cultural pillar to our core values of putting people first. Marriott pursued excellent service for customers with the same spirit J. Willard Marriott had when he first started the business in 1927. 
Gaurav Saxena, General Manager of JW Marriott Surabaya said: "Every year, Global Customer Appreciation Week gives us the chance to thank our customers personally. It is also a way to celebrate together with  loyal partners and the media through engaging activities." 
As a means to give the best services for customers, JW Marriott Surabaya offers 10 multi-functional meetings rooms, 1 Royal Ballroom with 1.150 m2 space, and 1 outdoor venue to facilitate and actualize special plans of important celebrations. All of JW Marriott Surabaya's venues have been awarded AMVS (ASEAN Mice Venue Standard) and are supported by dedicated planner and experienced Event Booking Center teams. 
For further information regarding meeting rooms and event facilities, call us on 031-5458888 or visit our website www.jwmarriottsurabaya.com 
 JW MARRIOTT SURABAYA
Jl. Embong Malang 85-89 | Surabaya, Indonesia 60261
Tel 6231.545.8888 
jwmarriottsurabaya.com