After fasting for a month, Muslims around the world celebrate the long-awaited day of victory, Eid al-Fitr 1444 H. This happy moment is certainly worth celebrating with family and relatives to strengthen bonds of kinship. During this Eid holiday, many families choose to spend their time by staying at hotels, also known as staycation. Responding to this need, Novotel Samator Surabaya Timur is also celebrating the Eid holiday by providing a stay package that includes.
Held for two days, the Kids Baking & Barista Class, supported by Fiber Creme & Rich Creme, provides a different class and is attended by 15 to 18 children each day. "On the first day, Saturday, April 22, the children learned to make Double Chocolate Soft Baked Cookies in the Baking Class with our Pastry Cook, Elsa. Then, the following day, our Barista, Ficky, invited the children to learn to make Chocolate Milkshakes in the Barista Class. We didn't charge any fees for these activities and really wanted to give children the opportunity to have a vacation while learning and playing with their peers," said Emanuel, Food & Beverage Director of Novotel Samator Surabaya Timur.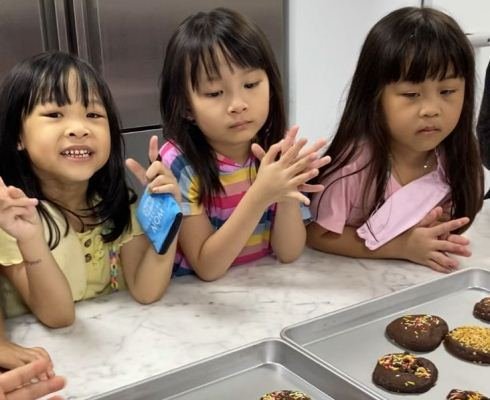 The children's happiness and enthusiasm could be seen from the beginning of the activity, starting with mini-games followed by a tour around the Parigie Coffee & Pastry kitchen and bar, and then continuing with the baking and barista class activities. One of the parents of a participant named Yuni stated that "My child, Jolene, is very happy to be able to participate in this cookie-making class, especially since they didn't just watch but were able to enter the kitchen and practice the chef's step-by-step instructions. My child also seemed excited to make new friends and play with them. Activities like this should be held again in the future."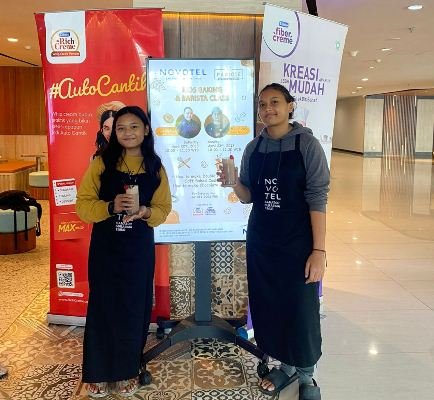 After participating in the class, the children also had the opportunity to take home a goodie bag from Fiber Creme & Rich Creme, whose products were also used in the food and drink making process, adding to the happiness of the participants and parents. "This program is an annual agenda to provide an impression for children and parents when vacationing here, and each year we bring a different theme. This is a means of education and play for them, and it is our effort to increase awareness of the Parigie Coffee & Pastry cafe. We will definitely hold it again in the future, better and with a wider target audience," said David Kalalo, the General Manager.