Throughout September and October, JW Marriott Hotel Surabaya invites guests to contribute towards society in need with the partnership with Habitat for Humanity Indonesia – a nonprofit organization recognized communities in Indonesia, dedicated to build a decent house, repairing below appropriate standards houses, and creating affordable residential areas for needy families.
After its successful debut in 2019, JW Marriott Hotel Surabaya once again promotes travel for a good cause program, encourages the guest to participate in in helping low-income families through the "Stay to Give" offer. The room offer let our guest donate IDR 100.000 from each room sales that will be donated to build a livable house with Habitat for Humanity Indonesia.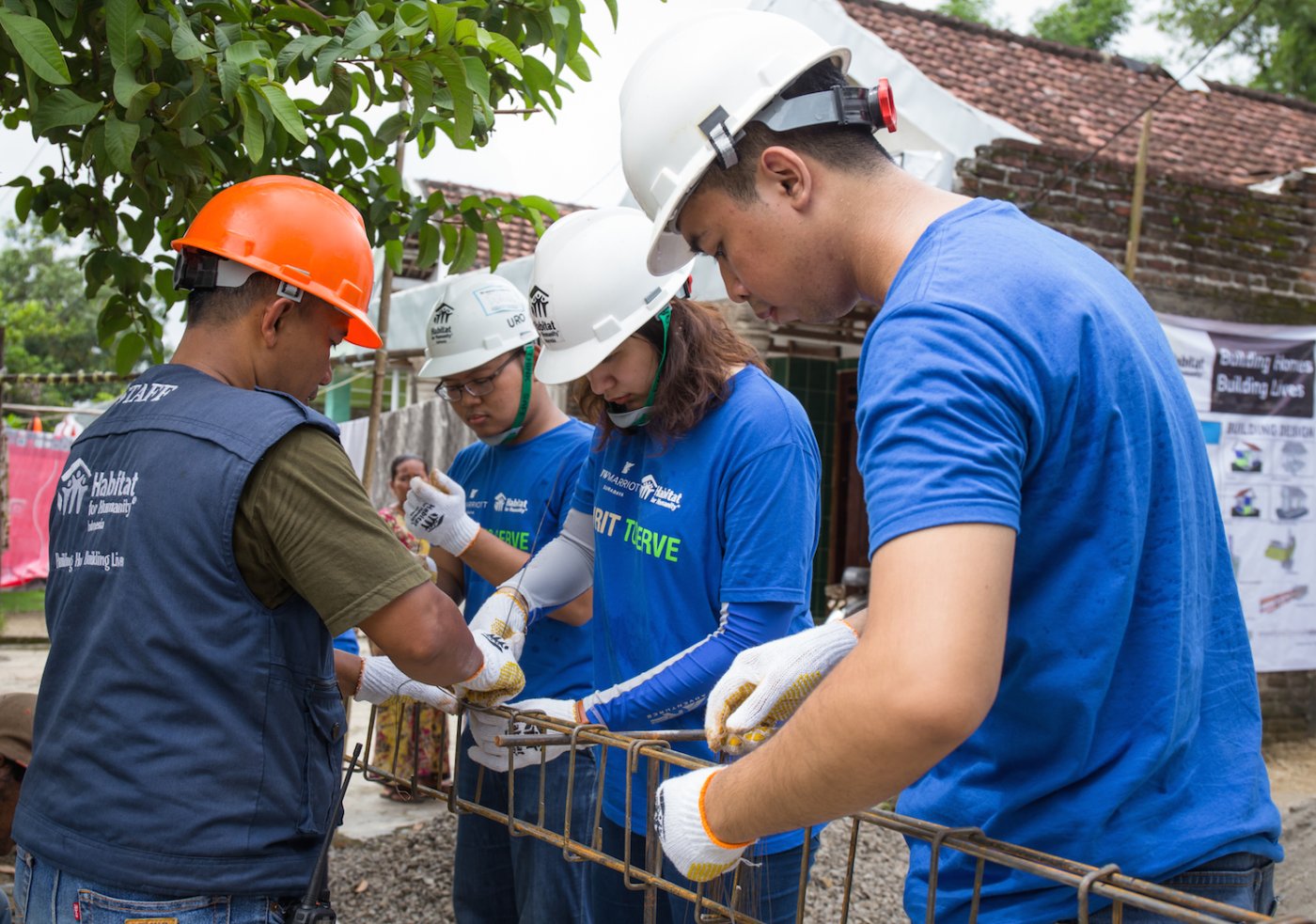 Gaurav Saxena, General Manager of JW Marriott Hotel Surabaya, said that hotel's associates are proud to collaborate with Habitat to emphasize the importance of Corporate Social Responsibility (CSR) linked to the Marriott International Take Care Pillar. The Take Care pillar brings forward Marriott's concern in making positive impact on the community through the Serve 360º: Doing Good in Every Direction. "We are proud of what our hotel was able to achieve as we make progress on our sustainability and social impact journey. We believe that small actions can empower the communities where we live, work, and visit to remain resilient and vibrant", Gaurav added.
Guests who intend to participate in this charity program can book the Stay to Give package on the website www.jwmarriottsurabaya.com and enjoy staying in a comfortable room with appealing facilities such as daily breakfast for two people at Pavilion Restaurant and an exclusive souvenir. For further reservation and information, please contact 031-5458888 or Whatsapp at 08113529307
JW MARRIOTT SURABAYA
Jl. Embong Malang 85-89 | Surabaya, Indonesia 60261
Tel 6231.545.8888