Vasa Hotel Surabaya doesn't want to miss out on participating in celebrating this year's Batik Day on October 2. Presenting other innovations than just cloth, Vasa Hotel Surabaya launched a variety of beautiful batik-patterned cake creations from September 30, 2022 to October 2, 2022. In this launch event, Mona Cella as Cluster Director of Marketing Communication Tanly Hospitality said, "Batik is an Indonesian cultural heritage that has been recognized by the world, we think that these unique motifs should be implemented again. Therefore, Vasa Hotel Surabaya on this occasion presents edible batik in form of cake."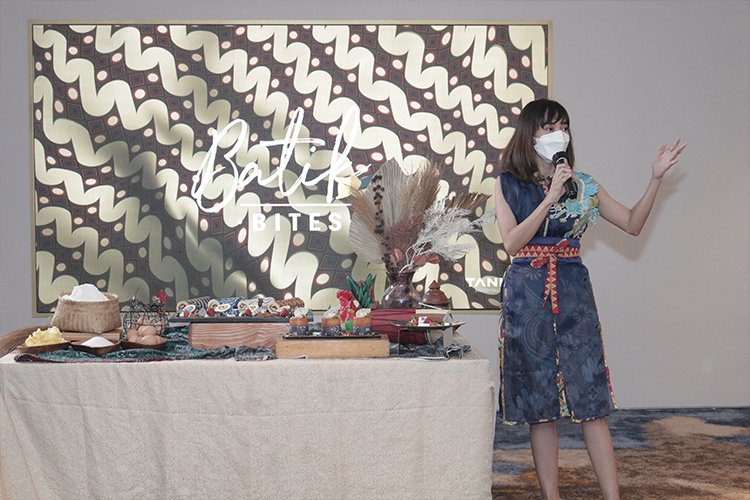 This creation is the good result of the patience and thoroughness of the Pastry Team led by Chef Purbo Vasa Hotel Surabaya. "We try to present something that everyone can enjoy. There are several cakes such as roll cake, mousse, and terrine that we created with batik motifs to add excitement to Vasa hotel Surabaya guests in celebrating this Batik day", said Chef Purbo. "There are several batik motifs that we use, such as Parang, Mega Mendung, and Kawung which are popular batiks," he added.
This cake with a batik motif was available from September 30 to October 2, 2022 at the Bonne Journe pastry outlet located at the Lobby Level of Vasa Hotel Surabaya. Starting from IDR 45,000, loyal guests of Vasa hotel Surabaya can enjoy unique batik-patterned cakes with delightful flavors. For reservations and further information, please contact us at +6231-7301888 or Whatsapp +62812-5204-6371 and visit www.vasahotelsurabaya.com.
Vasa Hotel Surabaya
Jl. HR Muhamad No. 31, Surabaya – 60189 Indonesia
Phone: +62 31 7301888
https://www.vasahotelsurabaya.com/