Surabaya, July 18, 2023 - EONS Skin Clinic, founded by Dr. Leni Kumalasari, Dipl AAAM, in July 2022, proudly announces the grand opening of its second branch at Galaxy Mall 1, Surabaya, East Java. This expansion follows the successful first branch opening at HR Muhammad Square A, West Surabaya, exactly one year ago. The clinic's mission is to reach a wider audience and provide exceptional services to valued clients.
EONS Skin Clinic Expands to Galaxy Mall and Unveils Innovative 3D Barbie Face Treatment
EONS Skin Clinic specializes in cutting-edge medical and aesthetic treatments, delivering accurate diagnoses, effective solutions, rapid results, and heartfelt service. With over 16 years of experience, our skilled professionals employ the latest technology to address a range of skin and facial concerns.
Branch Locations:
Branch 1: EONS SKIN CLINIC
Address: HR Muhammad Square A, No. 17-18, Surabaya
Operating Hours: Mon-Sat: 10:00 AM - 7:00 PM; Sun & Holidays: 10:00 AM - 5:00 PM
Branch 2: Galaxy Mall 1, Level 3, Surabaya
Operating Hours: Mon-Sun: 10:00 AM - 10:00 PM
Client satisfaction is paramount at EONS Skin Clinic, and we have implemented stringent service standards and amenities for our clients. These include a coffee corner, comfortable waiting area, private rooms, and a lactation room.
We are committed to innovation, adaptability, and customer focus to ensure a superior clinic experience. To mark the opening of our second branch, we are excited to introduce our latest treatment:
3D Barbie Face Treatment - Rp 8,000,000
Common concerns like fine lines, wrinkles, drooping eyelids, loss of skin elasticity, sagging skin, and dull skin tone often affect individuals aged 30-50. Inspired by Barbie's flawless appearance, our 3D Barbie Face Treatment employs cutting-edge technology. It combines Micro Macro Focused Ultrasound (MMFU) and LIFU (Linear Intensity Focused Ultrasound) to rejuvenate the face and neck, enhancing skin texture. This non-invasive procedure offers face lifting, skin tightening, contouring, and ultraboost without injections. Our advanced ultraformer MPT technology and techniques by professional aesthetic doctors stimulate collagen production, tighten facial and neck skin, and reduce facial fat using the MP (Micro Pulsed) Mode.
In a single session, this treatment provides:
Lifting

Tightening

Collagen regeneration

Contouring (V-shape)

Pore tightening

Reduction of fine lines
The advantages of EONS 3D Barbie Face Treatment include being needle-free, painless, delivering rapid results, precise targeting, effectiveness, and a prolonged youthful appearance. This treatment is suitable for those experiencing sagging skin, fine lines, wrinkles, or chubby cheeks. For optimal results, we recommend repeating sessions at 3-6 month intervals.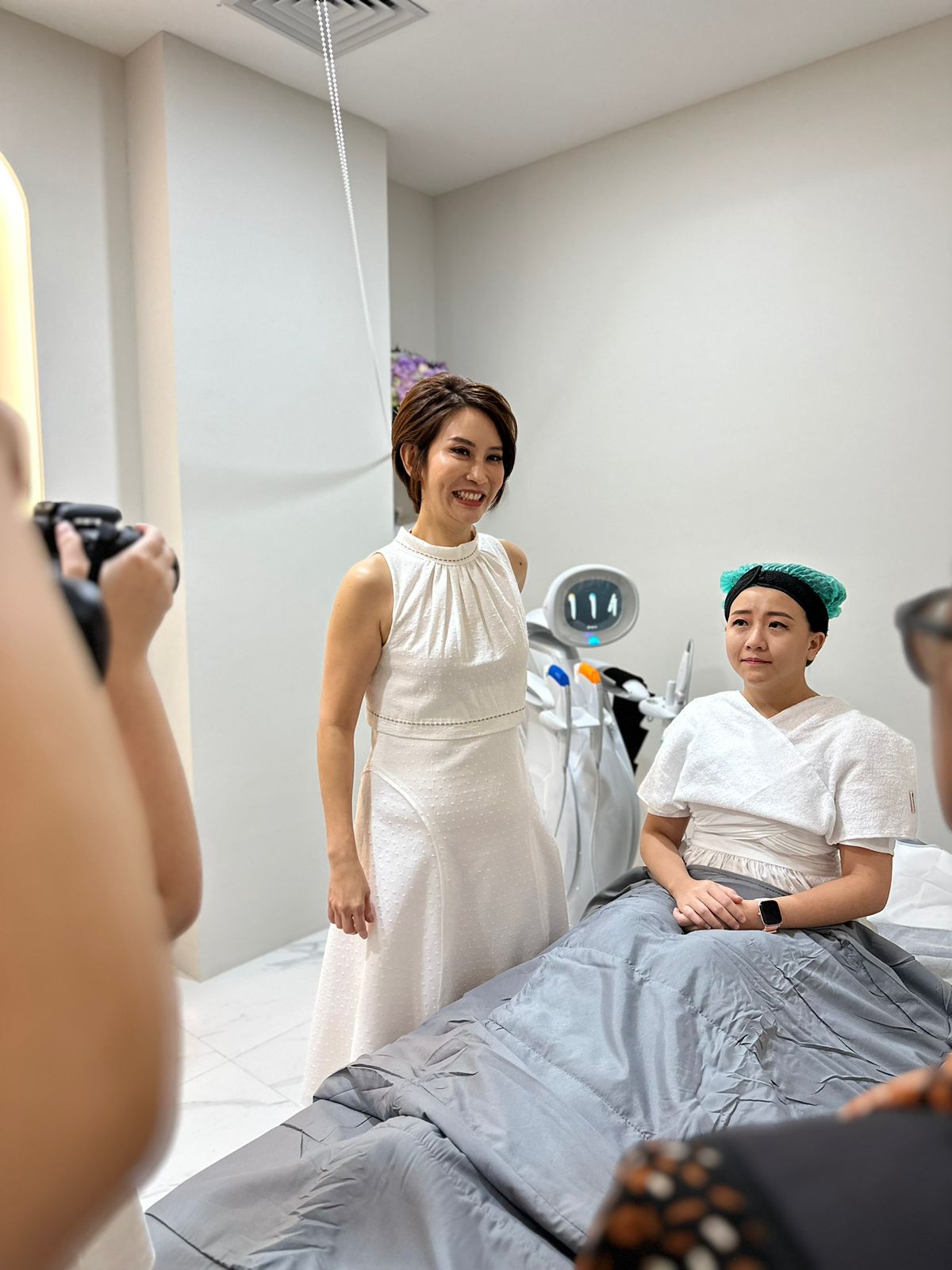 In addition to our new branch and signature treatment, EONS Skin Clinic is committed to ongoing innovation to meet evolving client needs, striving to provide the industry's best and most comprehensive services. We look forward to serving our clients and helping them achieve their aesthetic goals at EONS Skin Clinic.
Galaxy Mall 2, Jl. Dharmahusada Indah Timur No.35-37, Mulyorejo, Kec. Mulyorejo, Surabaya, Jawa Timur 60115
Phone: +62 811 3286 966
Website 
Instagram