There is a way to travel without leaving home, a culinary exploration  that gives you a sense of voyage. 
Mr. Fox Surabaya is collaborating with Jiewa Vieri (Jie), a food and travel blogger who has been a  familiar face to Surabaya food enthusiasts. Together, Mr. Fox and Jie bring a fresh  reinterpretation of Modern Asian cuisine that will tantalize your palate with bold and  experimental flavors. Jiembaran Prawn Ramen, Braised Beef Cheek Dabu Dabu to Mango Tango  will be available from 16 January to 12 February 2023. 
Kenny Tirto, Marketing Manager of Mr. Fox Jakarta and Surabaya said, "We are delighted to  collaborate with Jie, a Surabaya-based food and travel blogger and a food photographer who is  passionate about sharing his food adventure around the globe. He allows us to dive into what  the place has to offer. With our talented Chef Wiem Kahyang Isha, who is fully inspired by Mr.  Fox's travels around Asia and Jie's love for various cuisines, this collaboration will give a unique  color to the special menu. Through these creations, we would like to bring a new way for people  to explore modern Asian cuisines with a twist of Chef Wiem's kitchen."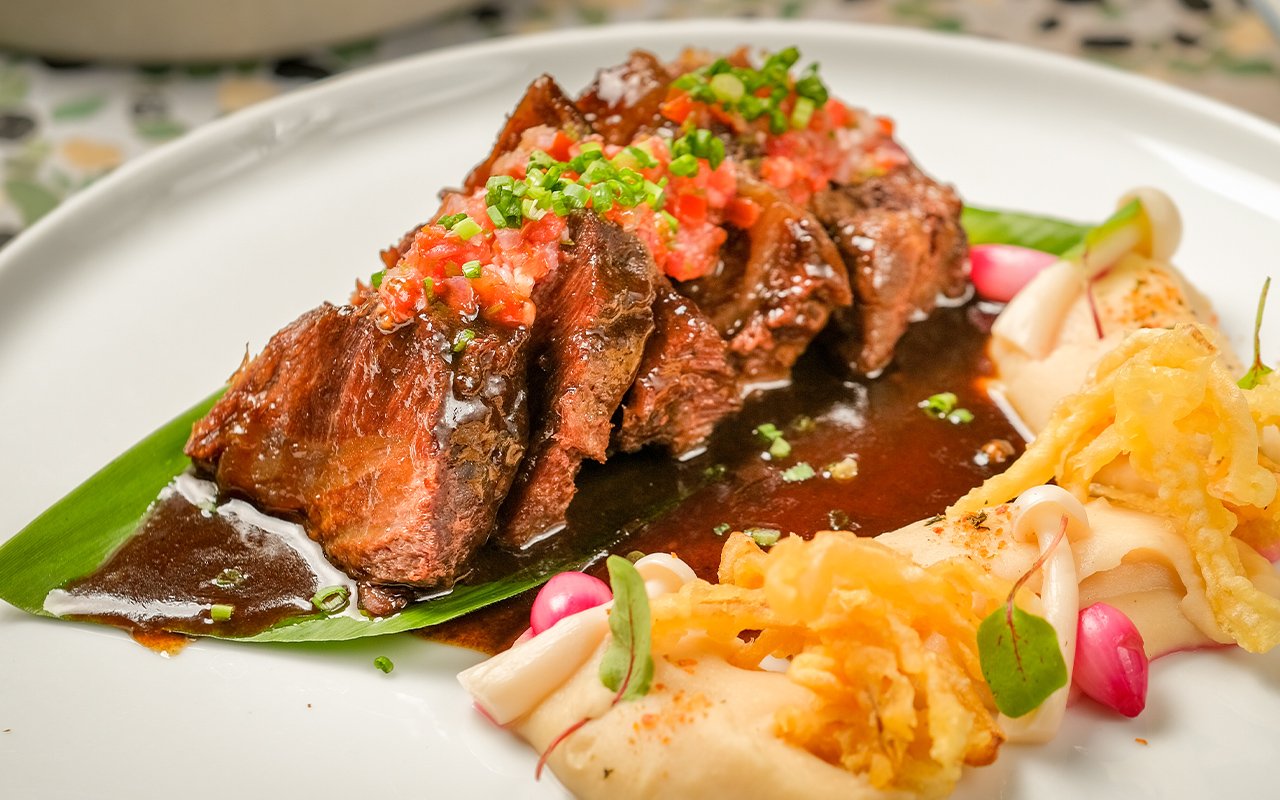 Wiem Kahyang Isha, Head Chef of Mr. Fox Jakarta and Surabaya said, "I am thrilled to collaborate  with one of the most influential food and travel bloggers in Surabaya for the special menu. This  collaboration allows us to innovate and explore the most exceptional flavors to satisfy the  customers' palates. 
Through my rendition of food, I would like to highlight my interpretation of Modern Asian dishes  together with Jie, who has been traveling and trying various cuisines. For example, I reminisce  about exploring and savoring noodles with friends in Jakarta, tossed in with loads of vegetables,  garlic, and chili sauces. Combined with Jie's food adventure at Jimbaran, they led me to create  Jiembaran Prawn Ramen. I grilled the juicy and sweet prawn, added the chewy ramen noodles 
with some flavorful XO sauce, and paired it with egg, mussel clam, lap cheong, kombu butter,  and chipotle tartar. 
Wiem added, "Daging semur is one of my and Jie's favorite cuisines. I recreated the beef cheek  by topping it with dabu dabu sauce to add that zesty, spicy kick flavor. We combined it with  pickled shallots, silky white bean puree, and a generous amount of fried onions that add a tasty,  crunchy texture to the puree, mushroom, and butter. We called it Braised Beef Cheek Dabu Dabu.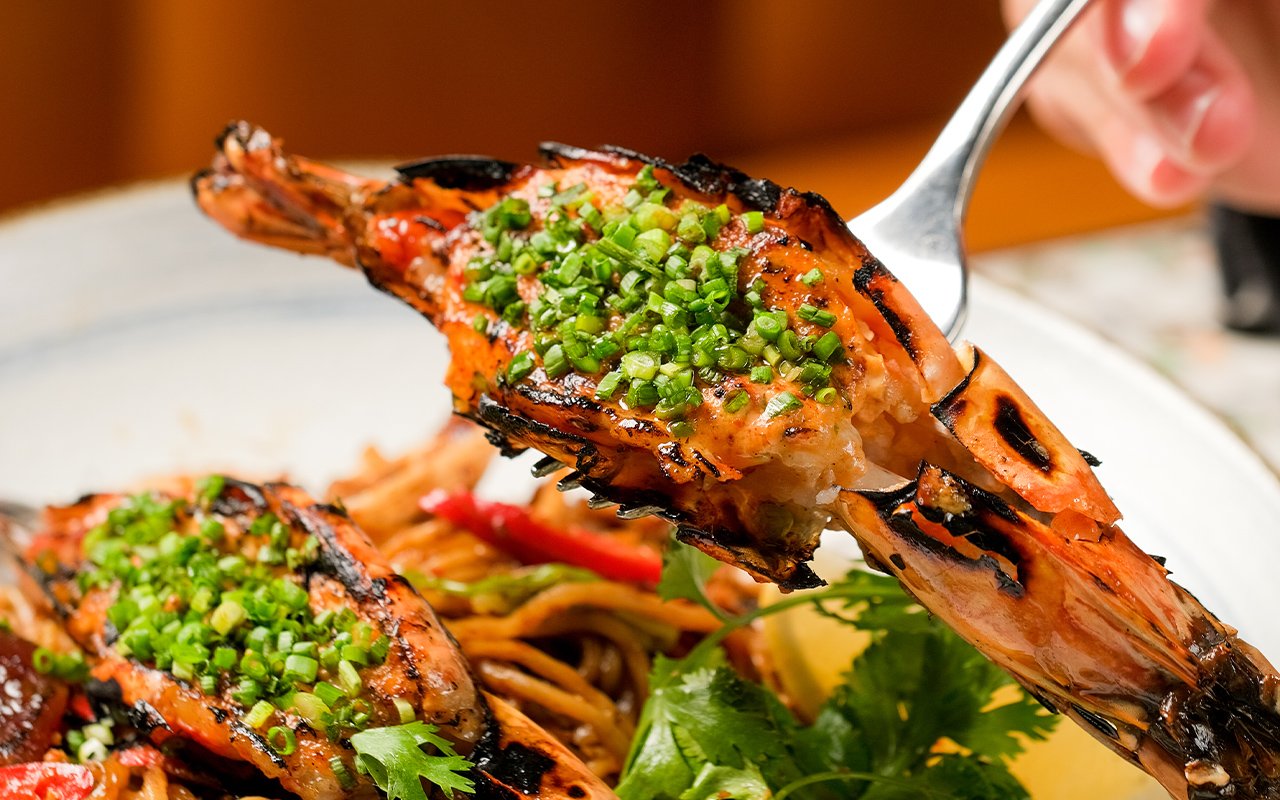 The last special menu is Mango Tango. It is a dessert inspired by Mr. Fox's travels to Singapore,  my college days in the city of the lion, exploring every foodie's dream destination, and Jie's  favorite Sago Dessert. This refreshing dessert combines subtly sweet and silky mango tofu with  freshly cut mango, coconut pudding, mint leaves, coconut sorbet, sago pearls, a generous  amount of mango sauce, and for an extra crunchy texture, a honeycomb tuile." 
Jiewa Vieri also said, "The uniqueness of this collaboration is in Chef Wiem's exceptional  reinterpretation of Modern Asian cuisine and my love for traveling and culinary ventures. I am  very proud to be able to create these special menus with exceptional taste that will satisfy even  the most demanding palate. Asian cuisines are my go-to whenever I go. It is an honor and a great  challenge for me to collaborate with Chef Wiem and contribute my view for these special menus.  What I had in mind when making these dishes, I wanted to present a menu that can be loved and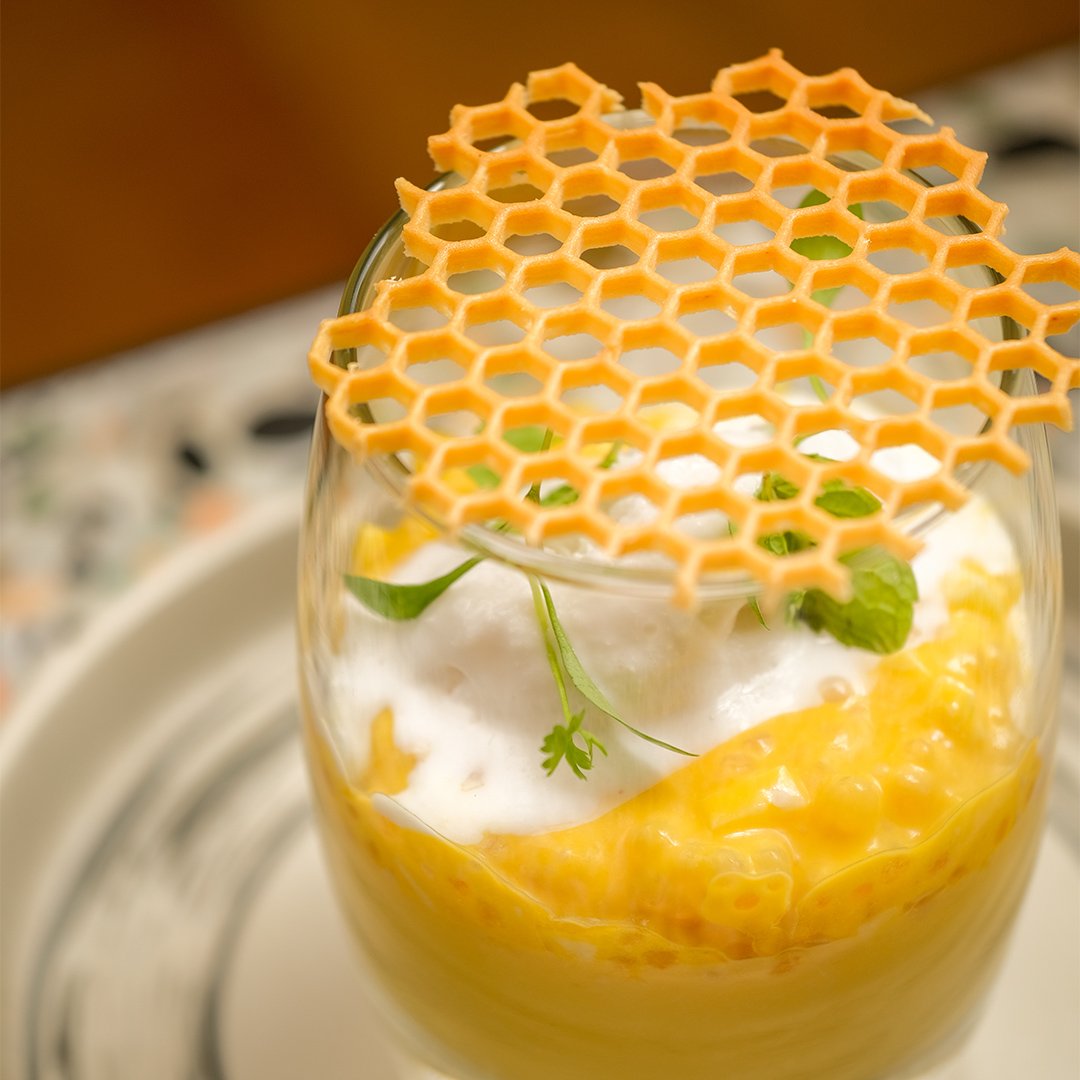 enjoyed by all people. With this collaboration, I want to promote the modern Asian archipelago's  cuisine and its wide variety that can be incorporated into anything." 
Mr. Fox Jakarta brings out delightful dishes encompassing a wide range of flavors. From fresh and  healthy brunch selections and distinctive Modern Asian twists to a variety of cocktails, wine, and  rare liquors to keep your night warm. 
Complemented with a refined bar, friendly mixologists, and exciting weekly entertainment  programs, Mr. Fox Jakarta is the ultimate place to dine and hang out with great foods and  delicious cocktails for executives, socialites, and foodies alike. So if you are in the mood for a  flavor exploration, the house of Fox will welcome you with open arms.