There's always something new and sweet at The Westin Surabaya. The luxury 5-star hotel has just started a collaboration with Les Vergers Boiron, the original French fruit puree brand for the latest creation of Westin Afternoon Tea at the Sky Lounge. In the opening ceremony, The Westin Surabaya worked with Sukanda Djaya, and directly flew Gael Etrillard, Area Pastry Chef Les Vergers Boiron. Together with Sapto Wibowo, Complex Executive Pastry Chef The Westin Surabaya and Four Points by Sheraton Surabaya, Pakuwon Indah, they combined their own creativity for an exclusive Afternoon Tea that is only available in September.
"As one of our regular menus, 'Afternoon Tea' at Sky Lounge is not just a dessert, but also a tradition, a ritual, and an experience to gather with closest colleagues. Because 'Afternoon Tea' is also a favorite and is widely enjoyed here, we always present a different theme every month," explained Jennyfer Sondak, Sky Lounge Manager, "This time, we present an exclusive collaboration edition with Boiron. Coincidentally, this is our first time collaborating for 'Afternoon Tea'."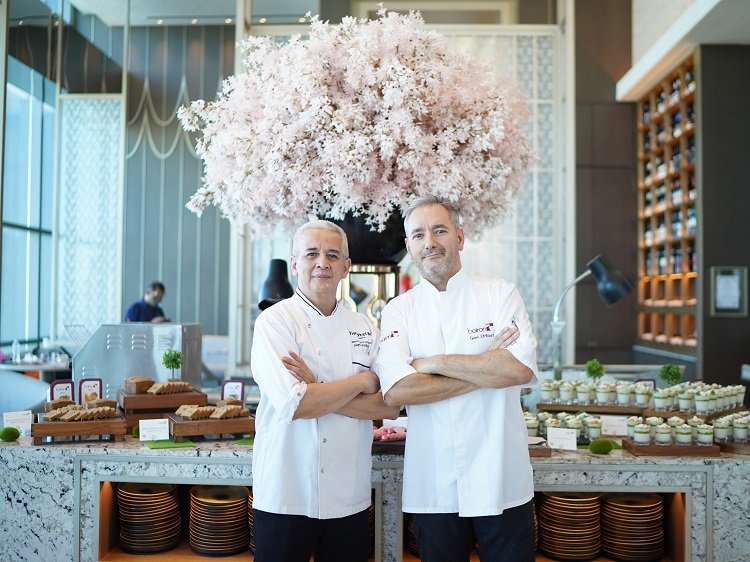 Basuki Soedjatmiko, as General Manager of Sukanda Djaya Branch Surabaya explained. "The advantage of fruit puree itself is actually the right solution for consistent fruit quality and taste. As we know, many fruits in Indonesia are seasonal. Some are hard to get all the time. Even if there is, sometimes we can't always get the quality one good in terms of color and quality of the taste. Boiron as a fruit puree can be a substitute."
The menu in the "Sweets in Paris: Afternoon Tea" package is divided into 6 sweets or sweet mini cakes, Lime & Blueberry Tarlet, Mix Berry Cheesecake, Pineapple & Matcha Entremet, Choco-Cafe Caramel, Tropical Coco Passion Fruit, and Pistachio Mango. While in savory snacks there are Wrap Duck with Orange and Plum Jelly and Torch Rosette Salmon with Mango Salsa and Raspberry Caviar. Don't forget to also come with a fresh welcome drink from Sky Lounge Mixologists.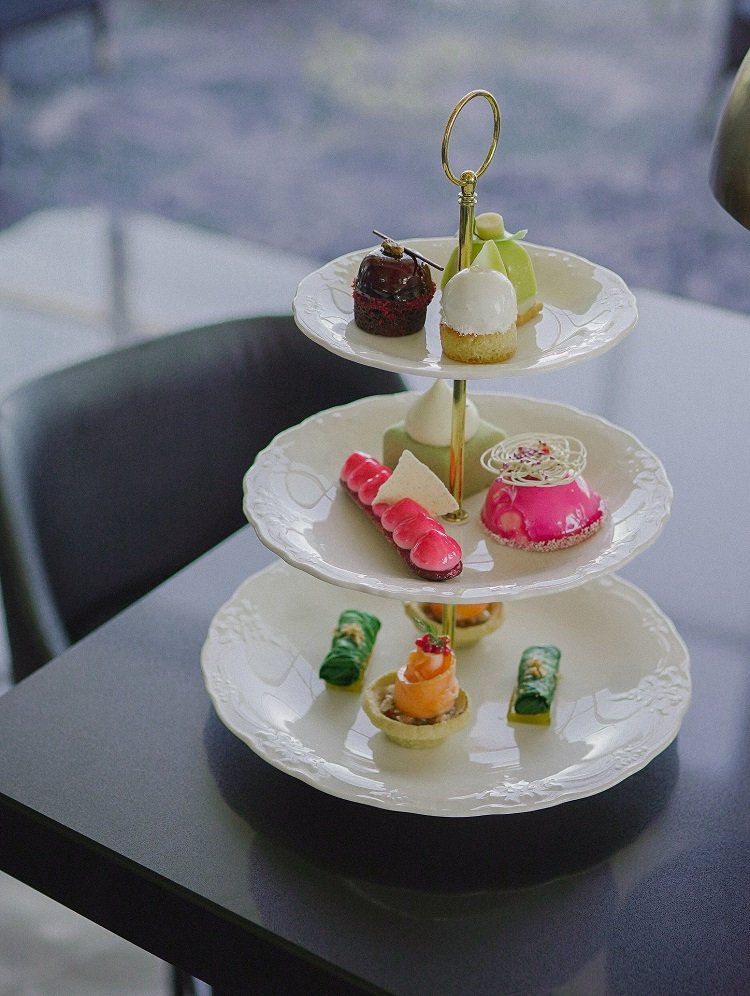 Chef Gael Etrillard, in the launching event of 'Sweets in Paris: Afternoon Tea' explained, "Although the color of this cake is bright and striking, all pure from the original color of fruit puree, which is beautiful according to the color of the fruit, and also healthier."
For those of you who want to try 'Sweets in Paris: Afternoon Tea', you can visit the Sky Lounge which is located on the L floor, The Westin Surabaya until 30 September 2022.
Don't miss the latest The Westin Surabaya events and promos, please contact (031) 297 10000 / 0812 3351 8156 or Instagram @westinsurabaya.
The Westin Surabaya
Pakuwon Mall
Jl. Puncak Indah Lontar No. 2, Surabaya, 60216 INDONESIA
Marriott.com/SUBWI