Traveloka, the leading travel and lifestyle platform in Southeast Asia, has launched Traveloka Priority, a loyalty program with various benefits and additional benefits for all users. Traveloka Priority is the latest innovation as well as Traveloka's commitment to provide the best travel experience and lifestyle. Each Priority member will get various benefits in the form of extra services in enjoying Traveloka features and services, including special price offers and shorter refund times.
Terry Santoso, VP of Platform Marketing Traveloka, said, "Traveloka Priority was developed to provide added value as well as answer the needs of Traveloka users. This feature promotes inclusivity to users. All Traveloka users can become Traveloka Priority members by collecting Points from every coupon-free transaction on the Traveloka application and enjoy various benefits that help meet their lifestyle and travel needs.
Terry added, "Traveloka always prioritizes the best experience and added value for users through every program and features including Traveloka Priority. This program offers long-term and comprehensive benefits for users to enjoy all Traveloka services and products, such as transportation, accommodation, and Xperience."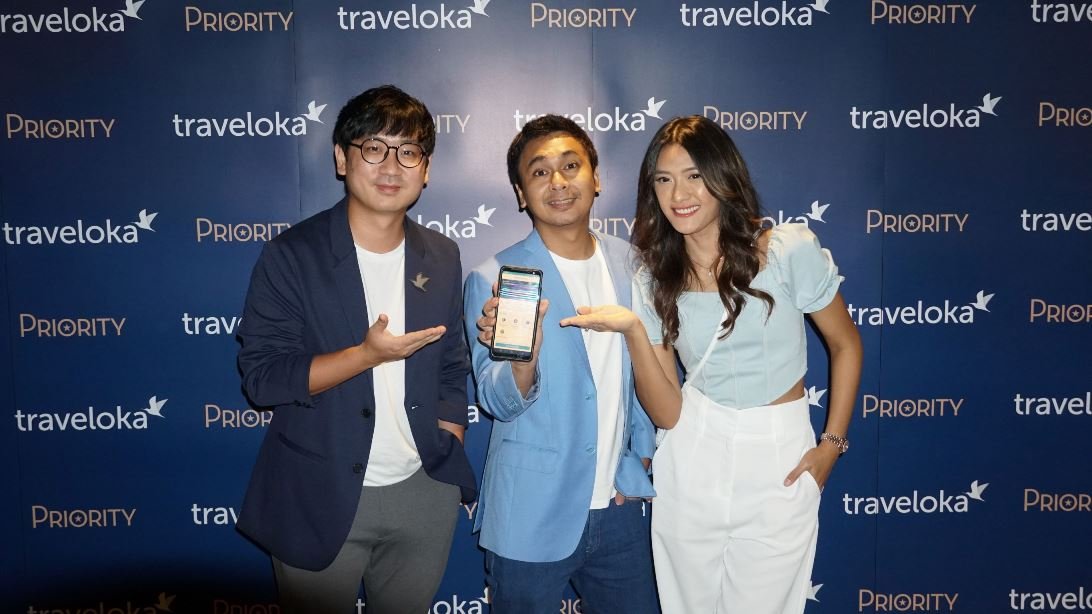 Traveloka Priority Membership Level Traveloka Priority is present for every Traveloka user in four levels, Bronze, Silver, Gold, and Platinum. This membership level will be increased or renewed according to the minimum number of Traveloka Points collected by the user. Every Traveloka user can enjoy various benefits according to their membership level
Their Traveloka Priority with the following details:
1. Bronze Member. The most basic level of Traveloka Priority can be achieved by members with a minimum of 10,000 Traveloka Points. Bronze Members can get access to customer care for 24 hours in seven days, extra 5% discount for hotels, discounts on insurance products up to IDR 100,000 and Pinhome home service for new users.
2. Silver Members. Traveloka Priority membership is obtained by users with a minimum of 45,000 Traveloka Points. Silver members can get access to customer care 24 hours a day seven days, extra 10% discount for hotels, discounts up to IDR 50,000 for some Xperience product categories, Optik Melawai vouchers, discounts up to IDR 100,000 for all insurance products, and 10% discount on Bus & Travel products (for new users ).
3. Gold Members. This level is obtained by users who have accumulated Traveloka Points with a minimum amount of 100,000. Gold Members can access priority customer care for 24 hours a week as well as priority for the refund process, extra 15% discount for hotels, discounts of up to IDR 150,000 for insurance products and discount vouchers for Optik Melawai.
4. Platinum Members. This level is obtained by Priority members who have accumulated a minimum of 200,000 Traveloka Points. Platinum members can get priority customer care access 24 hours a week, as well as priority for the refund process, extra 15% discount for hotels, discounts of up to IDR 150,000 for insurance products, discounts of up to 15% for several Xperience product categories, and vouchers discount from Optik Melawai.
The husband and wife couple Raditya Dika and Anissa Aziza, who are public figures as well as Traveloka users, revealed the convenience and benefits they get as Traveloka Priority members. Both are Traveloka Priority Platinum members.
"As loyal Traveloka users, we feel that the presence of Traveloka Priority provides many additional advantages and benefits. Apart from making it easier for us to prepare for vacations and trips, being a Traveloka Priority member is also 'It turns out to be more profitable' because we can enjoy various discounts for purchasing or ordering products and services at Traveloka," said Raditya. He added that they have even been able to feel these benefits since their accumulated Traveloka Points amounted to only 10,000.
"As a travel and lifestyle platform in Southeast Asia, we play an active role in supporting the government's efforts to strengthen the tourism sector and promote national economic growth. Traveloka Priority is one of the programs that we carry out to support these efforts. In addition to providing added value to users, this program is also held to support Traveloka partners in growing their businesses. Through various offers The interesting features presented in Traveloka Priority, we are working with partners to increase their exposure and reach to more segments of Traveloka users," concluded Terry.