The Next Level of Martell is a celebration of Martell's legendary collection of cognacs from Martell Cordon Bleu, Martell XO, to Martell VSOP that all come in new packaging, reviving a timeless spirit. The new look in this collection will bring a contemporary, dynamic and elegant feel by adding brushed gold trim accents to enhance its elegance.
Celebrating the old tradition of the cognac-making process and as an expression of Martell's courage, throughout its 300-year history, it has defied old tradition to set a new standard by releasing a repackaged version of the Martell XO. This collection balances the intensity of the eaux-de-vie Grande Champagne with the rare elegance of Borderies cru, which has historically been closely associated with Martell House. Ripened for a minimum of 10 years, Martell XO has an intense aroma of figs, red fruit, and black currants and creates a long, strong taste sensation with a spicy aroma.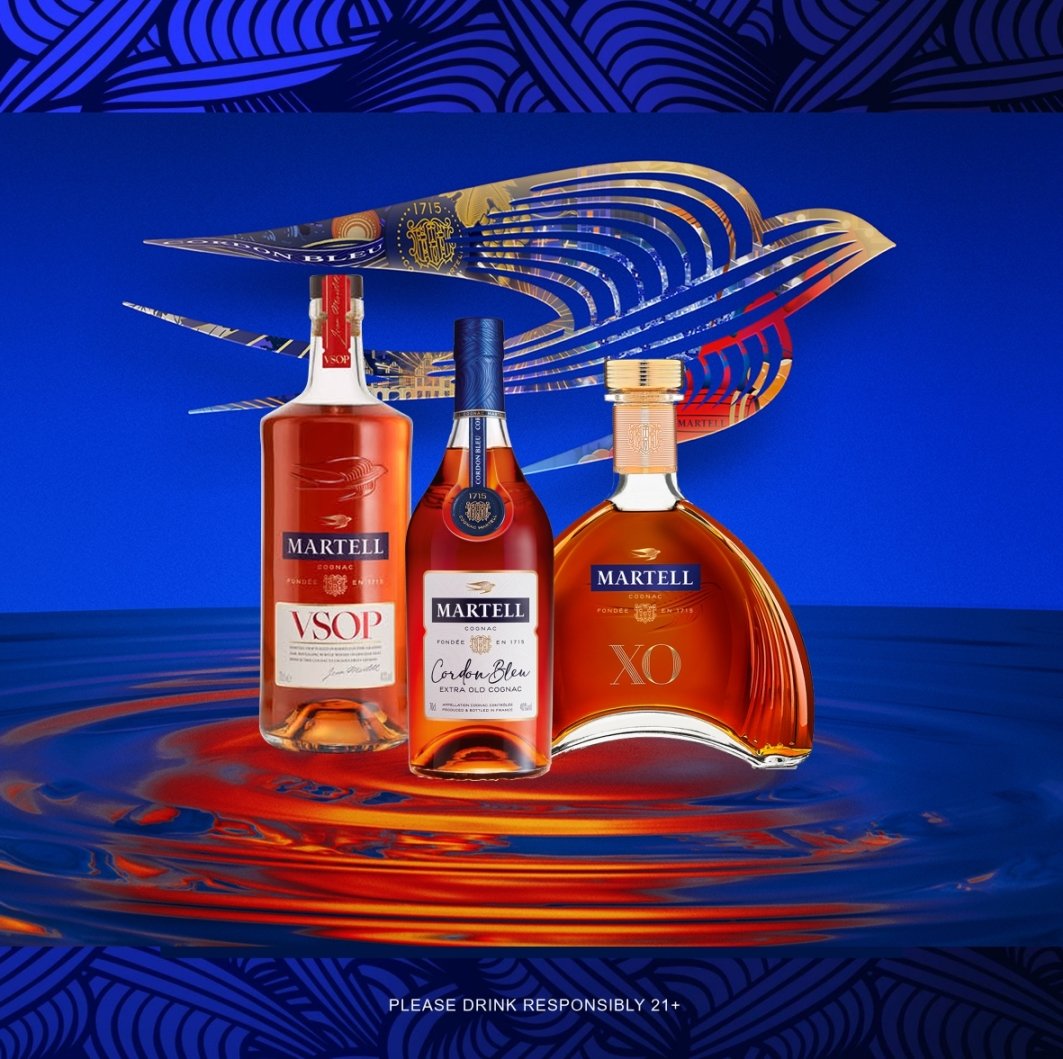 Widely regarded as one of the finest cognacs ever made, Martell Cordon Bleu was created in 1912 by Edouard Martell, great-grandson of Martell founder Jean Martell. This "Extra Old" cognac was born from a freedom that breaks with tradition, also capturing the courageous spirit of Martell House. Distinguished for its richness, elegance, and subtlety of flavor, Martell Cordon Bleu is an extraordinary expression of a blend of over 100 eaux-de-vie. The pleasant floral aroma of this cognac is the result of the eaux-de-vie coming from the small Borderies cru, the epitome of Martell's signature. The taste of this cognac has remained authentic for more than a century and has been recognized with world-class awards such as Gold Medals at the San Francisco World Spirits Competition in 2016, 2018, and 2019. Today, Martell Cordon Bleu comes with a new style that embodies splendor, luxurious and timeless in marking its 110th anniversary, with the same authentic taste.
Through its product range which is rich in substance and history, Martell always ensures high quality in the selection of materials as well as the manufacturing process. The Very Superior Old Pale, Martell VSOP is ripened in fine oak barrels that are ethically and sustainably produced from the most ancient forests in France. Barrels are made from 180 to 200 year old wood that has only a small amount of tannin, resulting in a fine wine. The Martell VSOP is the perfect harmony of bountiful fruits such as mirabelle plum, apricot, and vine peach with woody undertones, highlighting the perfection of Martell's unique flavors depicted in the contemporary style of its new design.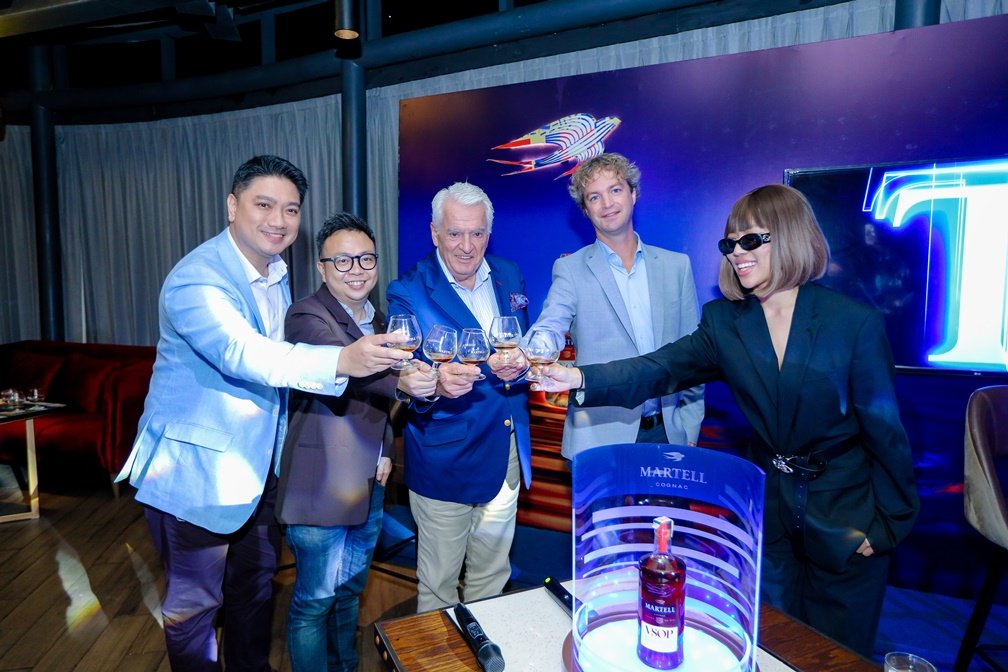 The launch of The Next Level of Martell in Indonesia was attended by Amaury Martell, the ninth generation of the Martell family and Jacques Menier, Heritage Director of Martell. Amaury explained, "It is very important for us to maintain the quality and authenticity that has been passed down from generation to generation so that we can compete in this industry by presenting only the best quality cognac."
In Indonesia, Martell appointed rap star Ramengvrl as the Local Swift Icon who embodies the spirit of Martell's Swift Story campaign with her originality and courage to challenge the status quo, encouraging culture, community, and the world to move forward.
"I'm excited to be growing with Martell, especially after the Swift Story campaign held earlier this year and returning to celebrate Martell today in their more modern version. I hope you guys will also like Martell cognac and enjoy the drink responsibly," added Ramengvrl, Local Swift Icon in The Next Level of Martell event.