Traveling to Ancol Dreamland has long been known as a community entertainment center in Jakarta. If you need something fun and adventurous activities to refresh your mind, Ancol Dreamland is the right place to go. Many attractions and exciting activities can be done here, with family or friends. Don't be surprised if Ancol is always crowded with visitors every weekend or when the holiday season arrives. If you are interested in taking all your relatives on vacation to Ancol, here are fun things that you can do inside Ancol Dreamland.
Having Fun at Dufan (Dunia Fantasi)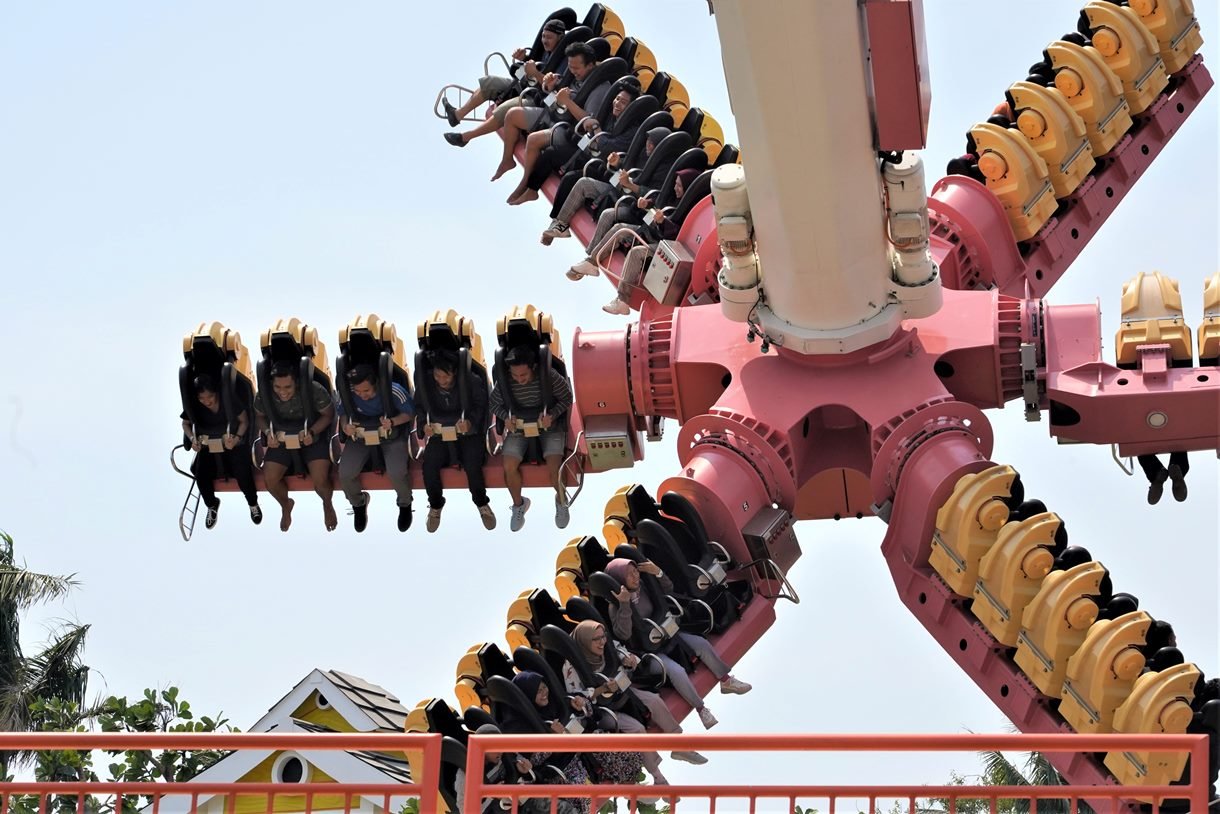 Photo credit by Hartono Subagio for unsplash.com
Dunia Fantasi (Dufan) which means Fantasy World is the most historic and famous amusement park in Jakarta or even in Indonesia. Built in 1983, Dufan has continuously become a favorite travel destination, boasting over 40 rides and attractions that can be enjoyed by tourists of all ages. It is considered Jakarta's largest and most interesting recreation park. Among its most popular attractions are Halilintar (roller coaster), Arung Jeram, Kora-Kora, Niagara flume ride, Istana Boneka, and many more.
Swimming at Atlantis Water Adventures
Standing on 7 hectares of land, Atlantis Water Adventures is themed on the mythological underwater world of Atlantis. The facilities include a wave pool, floating pool, continuous flowing river pool, rainbow ball pool, waterfall pool, water slides, two children's pools, restaurants, and even outbound activities.
Exploring Underwater World at Sea World Ancol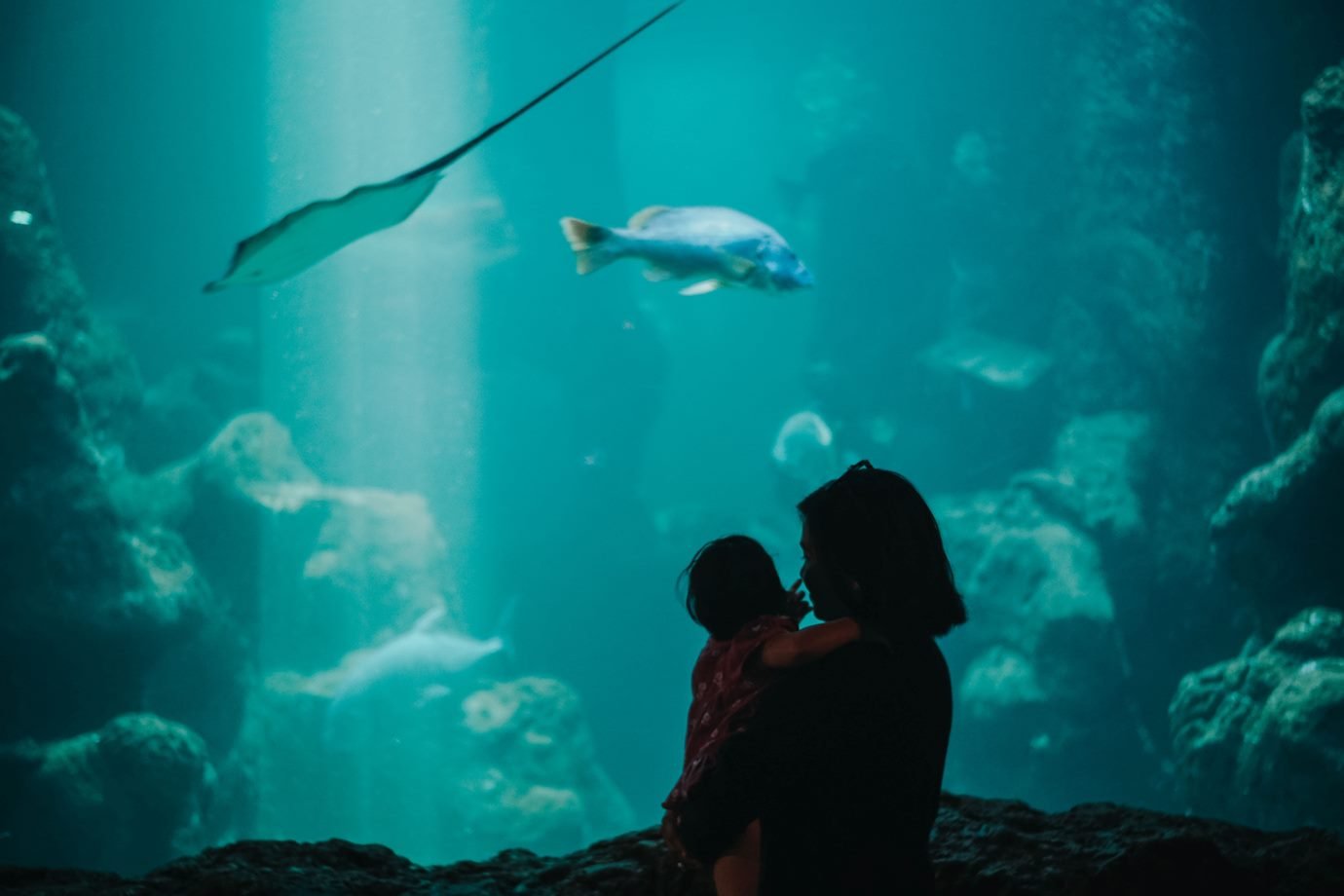 Photo credit by Mendy Revanus for unsplash.com
Sea World Ancol is an educational travel destination with attractions of various unique sea biotas. With attractions spread throughout 28 areas including the sea friends pool, main pool, alligator pool, and shark pool, tourists can interact directly with various seawater and freshwater animals. They can also witness a live feeding show and walk under the sea through the underwater tunnel.
Watching Sea Animals Show at Ocean Dream Samudera
This destination provides various attractions such as a sea animal show. The trained animals that are shown include a dolphin show and a sea lion show. There are also an underwater theater with 4D movies, various thrilling and exciting stunt shows, and giant-sized clear water creatures aquarium.
Hunting Arts at Ancol Art Market
Ancol Art Market is an aspiration center for local artists from Jakarta and Indonesia that has been established since 1975. It has become the center of handicrafts and art products. This art market has an open state, plaza, and souvenir shops. Tourists and art collectors can directly watch the artists finishing their masterpieces in the Art Market and purchase the desired artwork. The art market also holds a traditional art show performance sometimes.
Eco-friendly Activities at Allianz Ecopark
This is one of the newest attractions in the Ancol Dreamland complex. Spread about 34 hectares above the ground, this Ecopark was once Ancol Padang Golf. At Allianz Ecopark, tourists can enjoy the beauty of the city park and partake in various fun eco-friendly activities like edutainment and green-lifestyle adventures. It is an open space area for the visitors to express their knowledge and experience botanical and outdoor recreation.
Playing with Exotic Animals at Faunaland
Faunaland is a zoo that is located in Ancol, North Jakarta. Faunaland offers tourists a different experience of playing with various exotic animals from all over the world.
Soaking up the Sun on the Beach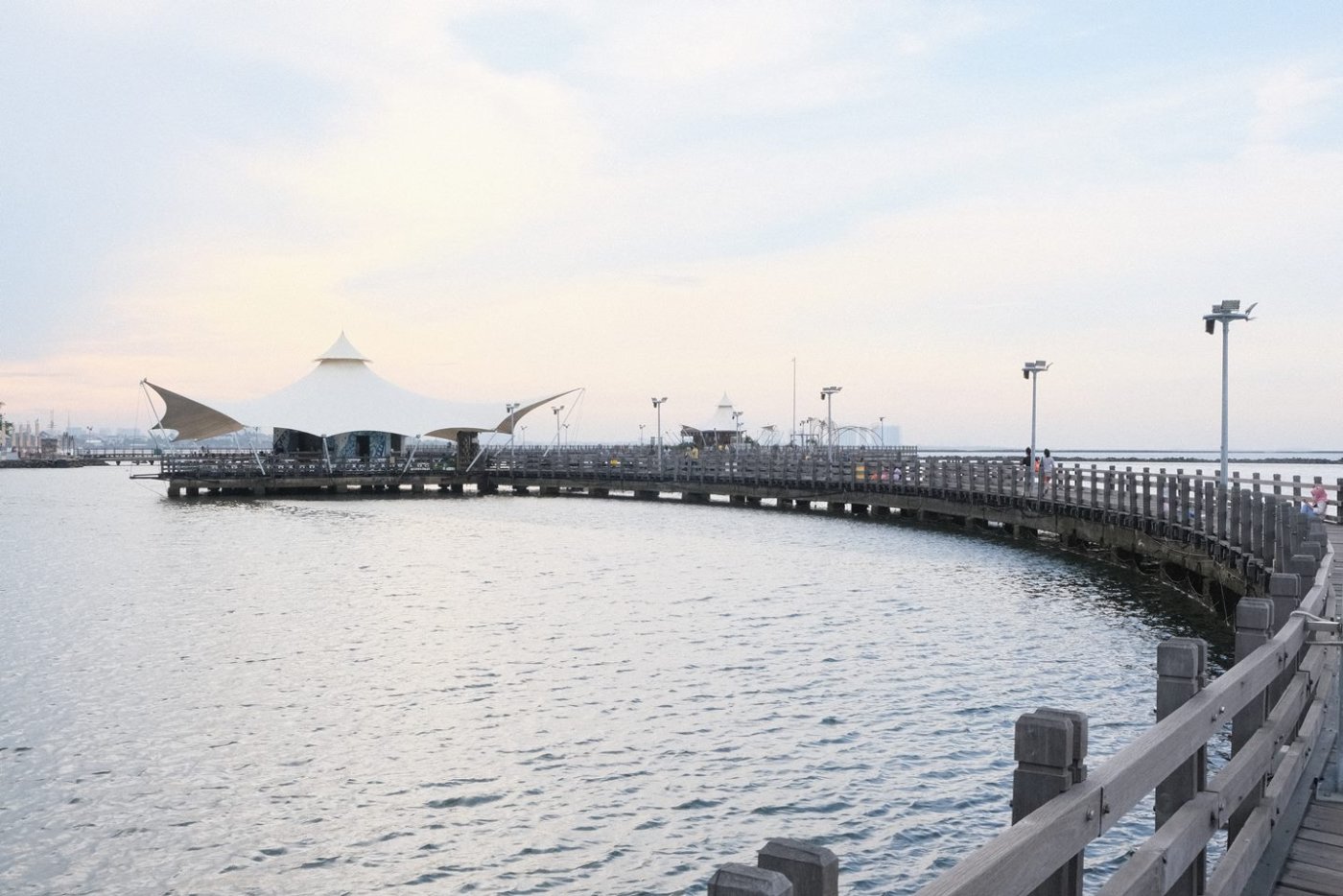 Photo credit by James Tiono for unsplash.com
Ancol is a coastal area north of the city of Jakarta which has a series of beautiful beaches. Apart from Marina Bay, there are 5 beach attractions that should not be missed if you come to North Jakarta. You can enjoy Carnival Beach, Lagoon Beach, Indah Beach, Ria Beach, and Festival Beach.
Sightseeing Ancol from Above in Gondola
Those of you who are not afraid of heights must try to enjoy the view from up there at Gondola Station, Ancol. You can enjoy the green beauty of the parks and beaches in Ancol by taking the cable car.
Chillax at Ancol Beach City
Ancol Beach City is the one and only mall in Ancol. It is a new lifestyle & entertainment center which is the most fun place to spend vacation time here. Starting from shopping, restaurants, and the feel of white sandy beaches. There is also a Water Sports Arena for those of you who want to boost your adrenaline by playing Jet Ski, Banana Boat, or going around the Ancol beach by Cruise Ship. Here can also be a place to hold music events.
Family-friendly Staycation
If you want to enjoy a truly calm and relaxed atmosphere, you must stay at several hotels within Ancol Dreamland. The location of the hotel here has a different panorama and of course, various facilities to support children's playing activities. Call it Discovery Ancol, Mercure Convention Center, Ancol, and the legendary Putri Duyung Cottage.
Food Hunting
After some exciting activities in Ancol, surely the desire to eat to fill the stomach will appear sooner or later. Fortunately, there are several lists of the best and most delicious restaurants in Ancol, such as Bandar Djakarta, Talaga Sampireun, Segarra, Le Bridge, Seaside Suki, The Pier by Kalaha, and many more.