For the second time, Art Moments Meta proudly holds NFT Art Prized Moments to give recognition to the best NFT (Non-Fungible Token) creators and NFT artists in Indonesia. The winner announcement was made earlier today at InterContinental Jakarta Pondok Indah by Sendy Widjaja, Director of Art Moments Meta and Ruanth Chrisley as the representative of the Board of Judges.
This year, the NFT Art Prized Moments II was rolling under the theme of "Continuance", in line with this year's theme of Art Moments Jakarta. Using the "Open Cal"system, NFT Art Prized Moments II invited creators and artists in Indonesia to submit their digital artworks from 10 August to 2 October 2022. More than 180 digital artworks from all over Indonesia were introduced to the NFT Art Prized Moments committee, of which 10 will be presented in the final, where four will be crowned as the winners by a panel of judges and NFT experts.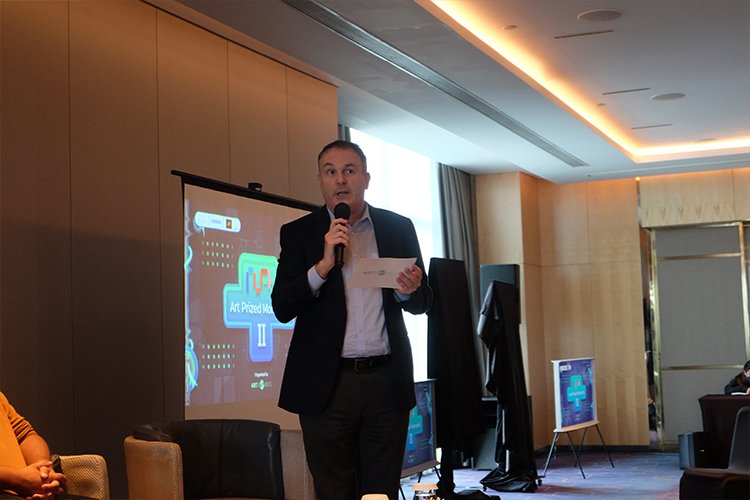 BOARD OF JUDGES
Elimination Round
Final Round
1. Jeffri Honesta
2. Tommy Chandra
3. Argus FS
4. Ruanth Chrisley
1. Ruanth Chrisley
2. Khai Hori
3. Aluan Wang
4. Diane Drubay
The NFT Art Prized Moments II is a collaborative event between Art Moments Meta and akaSwap marketplace on Tezos blockchain. It aims to inspire digital art creators and emerging artists to develop their talents on NFT. "We are excited to finally be able to show the Tezos exhibition during Art Moments Jakarta 2022. This is an initiative to accommodate the increasing interest and popularity of NFTs. We aim to fuse the metaverse and art world, while also actively contributing to the growth of the blockchain ecosystem," said Sendy Widjaja.
NFT enthusiasts worldwide, especially in Indonesia, have shown positive growth and grown to become a bigger community of NFT creators. They have become more appreciative of tokenized digital arts or NFT on networks or blockchains available in the ever-diverse marketplace.
THE WINNERS OF NFT ART PRIZED MOMENTS II
NFT Art Prized Moments II provides a total IDR 50,000,000 cash money and 2,100 akaDao prize for four winners. The 10 digital artworks, including the finalists, will later be shown during Art Moment Jakarta 2022 from 4-6 November 2022 at Sheraton Grand Jakarta Gandaria City Hotel.
The Winner: Guess The Moves (https://akaswap.com/akaobj/10971) by Aldo Nazario Prize: IDR 20,000,000 and 1000 akaDao
First Runner Up: Gio (https://akaswap.com/akaobj/11159) by Sherly Lukman Prize: IDR 15,000,000 and 500 akaDao
Second Runner-up: Daydreaming (https://akaswap.com/akaobj/10999) by lolmbrill Prize: IDR 10,000,000 and 300 akaDao
People's Favorite: Tetes! (https://www.akaswap.com/akaobj/10892) by Aphrodita Wibowo Prize: IDR 5,000,000 and 300 akaDao