ACG School Jakarta is a vibrant, values-driven school offering the highest academic standards and pastoral care from Kindergarten through to Year 13. A globally-recognised Inspired school, it is considered to be an exceptional option for international and Indonesian families seeking a world-class education.
The school has recently appointed Myles D'Airelle as its new Principal. We sat down with him to hear more about his vision and future plans for the ACG School Jakarta community.
Myles can you tell us about your background?
My educational background is multinational – I studied science and history at Aberdeen University in the UK, but also studied at master's level in Australia and America. My career in education began as a maths and science teacher and although I no longer teach, I still play a fundamental role in student development. I've worked at top independent schools in Ukraine, Germany and China and also spent nine years living and working in Indonesia. It's wonderful to return after a 15-year absence!
What values and qualities are most important to you at ACG School Jakarta?
We have a new mission and vision that not only focuses on delivering a holistic education, but also values the development of compassion and entrepreneurial skills such as problem solving and critical thinking. We want our students to develop a global outlook and go out into their communities and add value to everything they do – not just for themselves, but for the benefit of others.
What are the school's greatest strengths?
ACG School Jakarta is a small school with a big heart, and we make a powerful impact on the areas around us. 
What were you most looking forward to in taking up your new role?
Working with our wonderful team of educators to bring our new mission and vision into focus with the students. Already I'm seeing a lot more of our students thinking about the impact they can have.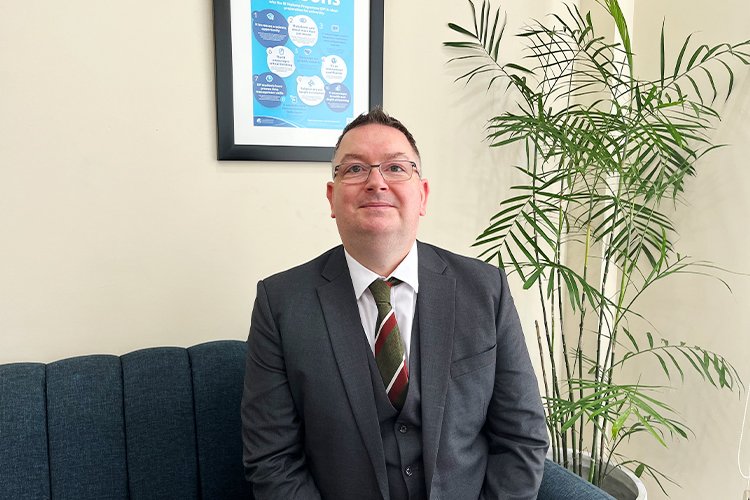 How would you describe your educational philosophy?
I think education is very much a two-way process – it's not just about me delivering a world-class education, I also learn a lot from the students! I believe education is about being open to change, being adaptable and flexible. It's about helping students to understand the big picture and empowering them to create positive change.
What does a holistic education mean to you?
Academics are very important but in order for students to fulfil their potential they need to be supported physically, socially and emotionally. This is what a holistic education provides.
What sort of leader are you?
I would hope that I'm seen as a collaborative leader. I have ideas, goals and dreams for the school but I can't achieve those alone. It's about working together to move the school and our students forward.
What are your thoughts on Jakarta's educational landscape?
Education is changing within Indonesia. Ten or 15 years ago, international schools were seen as quite isolated with few connections to the community. These days though we are very much part of the local community, and we have as much of an impact on the community as local schools do.
Currently there are a lot of conversations going on between the Ministry of Education and the universities that do teacher training here, and I think international schools have a role to play in that as well. We have teachers from all over the world as well as some outstanding Indonesian teachers – it's about finding a good balance and implementing the best practices that come from all of us in education.
What do you enjoy doing outside of work?
I'm a big science fiction fan and I particularly love Star Wars and Marvel. I also enjoy building things with Lego (especially Marvel-themed Lego!), as it helps me with thinking and creativity.
What advice do you always share with students?
Talk to people! The last couple of years have been tough for students because learning has been online, but there's nothing like being in a room with someone and having face-to-face conversations. Small talk helps you build relationships, and relationships help you reduce stress and anxiety, and make you feel like you are part of the community. If you're feeling alone, just talking to someone can make such a difference.
What plans do you have in the pipeline for the 2022/23 school year?
We are always looking at what we are doing within our educational programmes, the subjects we offer, and of course, our facilities. Currently I'm looking at expanding the sporting facilities we have here at ACG, and in the near future we hope to launch the ACG outstanding academic scholarships for the diploma programme for Indonesian students.
ACG School Jakarta
Jl Warung Jati Barat (Taman Margasatwa) No 19, Jati Padang, Pasar Minggu, South Jakarta 12540, Indonesia
Instagram: @acgjakarta
https://www.jakarta.acgedu.com/