Afternoon tea is the time for regular and inevitable catch-up with your colleagues. Afternoon tea now is like a pleasant ritual for you to sip and munch plus gossip for hours. To show some celebratory status, towering pretty sweet and savory pastries are a given, while exquisite teas from traditionally served hot tea in the pot to colorful nibbles like mocktails also accompany your lovely time. It's actually quite lovely and civilized to snack over an ungodly amount of pastries.
Serving only the finest teas in the world, TWG Tea Indonesia Pacific Place is suitably labeled a tea library, with charming and informative staff who are on hand to help with recommendations. This finest tea salon and boutique galvanizes classy and luxury products and services allowing loyal patrons treated like a royal.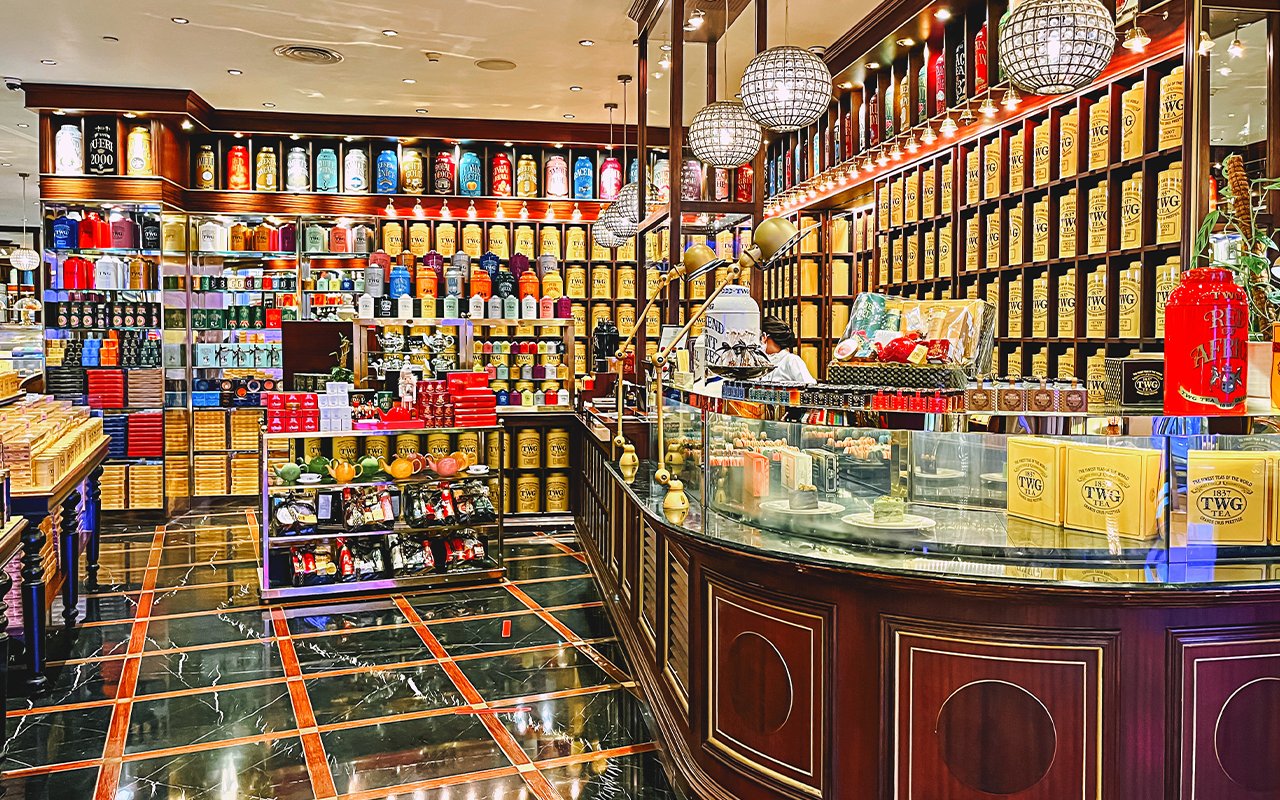 Talking about the atmosphere, the Pacific Place store is swathed in gold with imposing stand-in crystal lamps in corners and black tiles for a more elegant approach. Crystal-sphered gold-rimmed chandeliers above the wooden-topped bar give an old-school gilded dining room. Meanwhile, their tea collections in several tin cases in different sizes cascade the entire space of the venue like a library showcasing the timeless chic that TWG Tea Indonesia has to offer.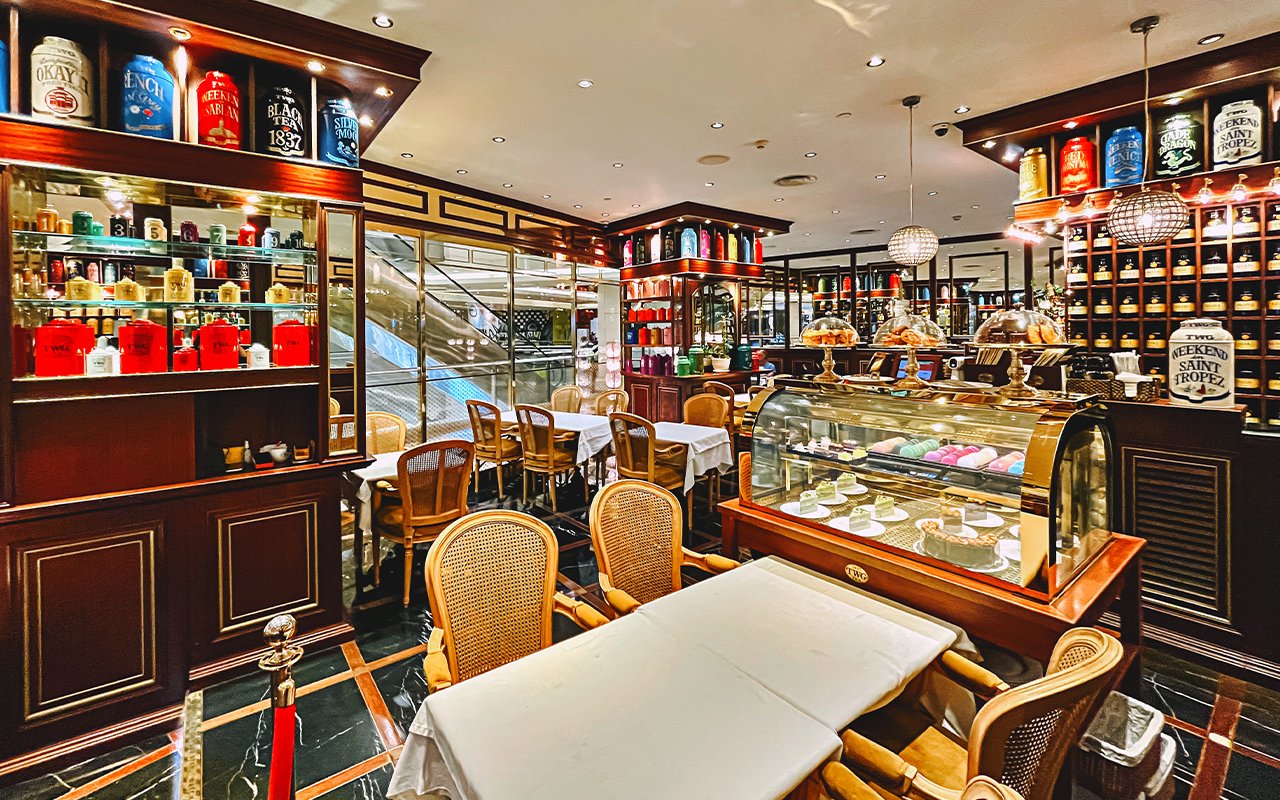 "With more than 450 tea collections in the bag, TWG Tea Indonesia is no stranger to serving the finest teas from around the globe. It is like you will be luxuriously transported to the destinations of regions of tea," explained Beatrice Anindita - Director of TWG Tea Indonesia. 
It's not a coincidence either that TWG Tea Indonesia serves one of the best afternoon tea sets that would be easy in your pocket in Jakarta. There are several set menu packages to choose from, but the grandest one you must try is their Parisian Tea Time Set Menu. With a price of IDR 350,000++, the Parisian Tea Time Set Menu consists of assortments of 3 (three) handcrafted savory and sweet canapes, a choice of 2 (two) Viennoiseries from the trolley, 2 (two) Mini Wagyu Burgers are arranged on an elegant tea stand. For drinks you will have a choice of TWG Tea served in hot, iced, or tea mocktail.
The must-have for every afternoon tea set, scones is perfectly baked. The warm yet firm scones filled with berries are best slathered with TWG Tea Indonesia's signature Whipped Cream and a dollop of Tea Jelly. Dive into the savory section that consists of Lobster Brioche, Tuna Croissant, and Summer Quiche that are delicate enough to ensure the focus is firmly on the punchy fillings.
But don't fill up on these items just yet. You just need more space to dig in Mini Wagyu Burgers which are decadent with tenderness and juiciness in every bite.
Beautifully decorated and delicate sweets, that you are advised to eat in a certain order sit pretty on the top of the tea stand. First, Baked Cheesecake with a huge hint of creaminess is an absolute yummy. Then followed by melt-in-your-mouth and creamy Banana Mousse Cake that is quite a sweet indulgence, and then concluded by the intensely sinful Milk Chocolate Earl Grey Cake.
From the extensive tea menu, White Night Jasmine and Eternal Summer Tea are very desirable choices. White Night Jasmine exudes very fragrant jasmine from the prime selection of tea tips. Meanwhile, Eternal Summer Tea gives a nod of no caffeine red tea with berries aroma. All teas are served in sturdy goldware and poured into a cup. This is a great place to try something new - go with a recommendation from the knowledgeable staff.
Every couple of months, TWG Tea Indonesia gets an exclusive offer to fit in with the changing seasons, switching from the regular Parisian Tea Time Set Menu, to a more seasonal theme like during the festive season and special occasions. It's no surprise that this menu changes seasonally depending on what's the theme, keeping in line with the creativity to be implemented. The afternoon package is available from 3 pm to 6 pm daily.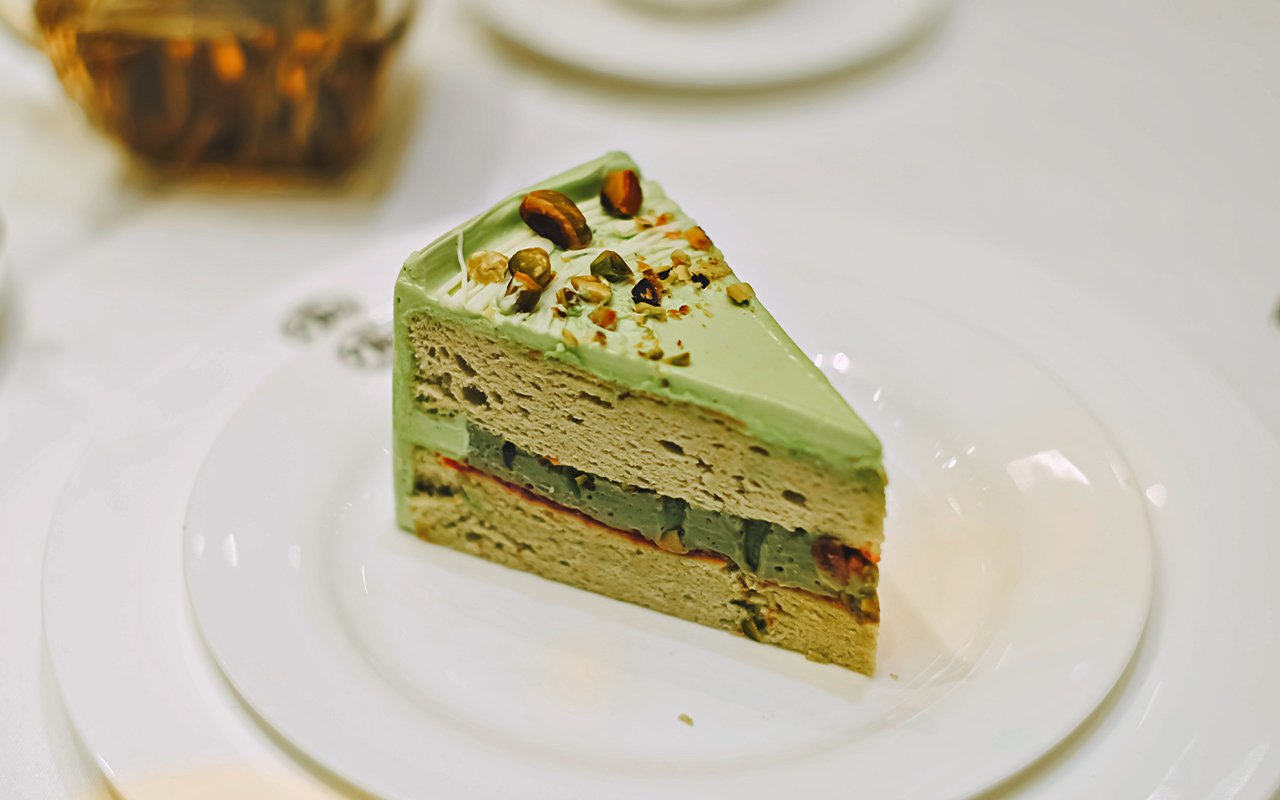 If you miraculously have room left, summon the server to order the cakes here because why not? You just can't miss the Pistachio Raspberry cake which is a special item to enjoy an afternoon feeling fancy. A pistachio green creamy cake with crushed pistachio on the top that gives a crunchy texture, a pistachio flavored mousse, and a raspberry layer in the middle oozing with some refreshing notes.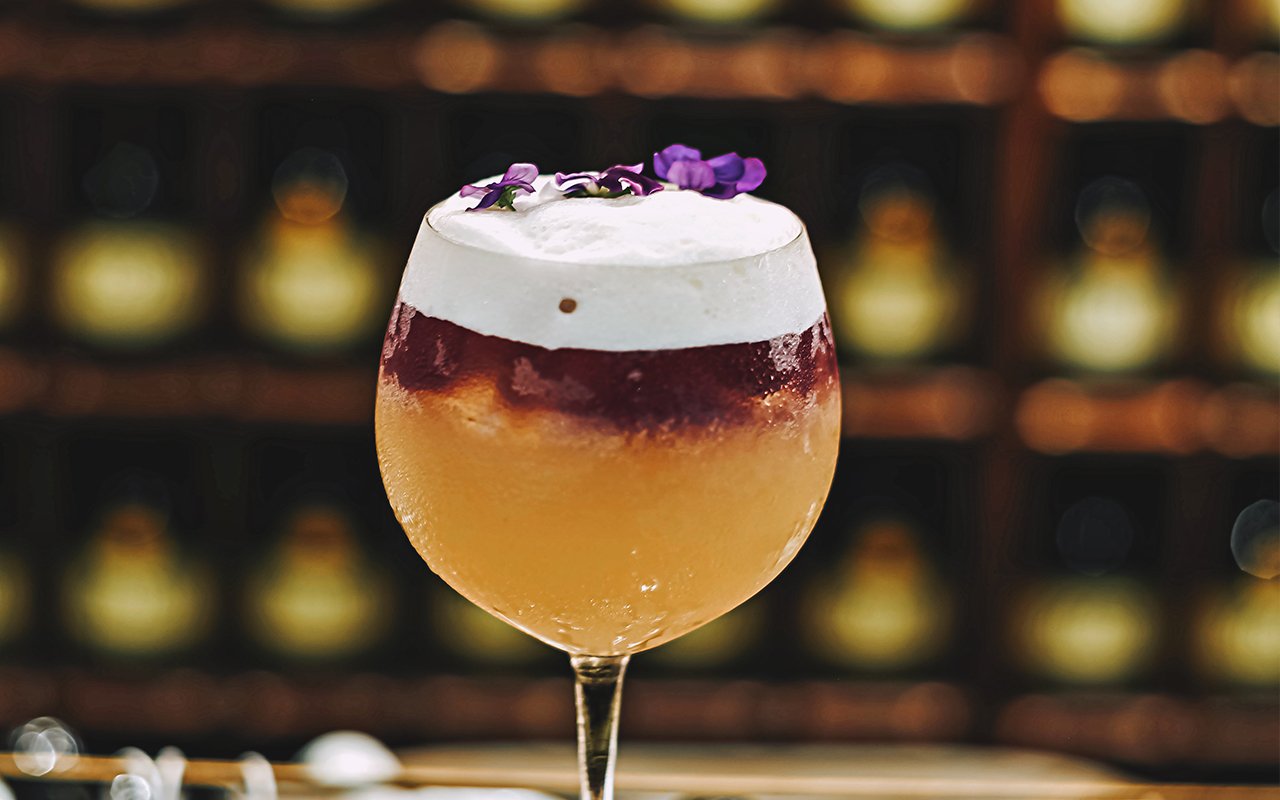 For added opulence, raise a glass of Butterfly Blossom mocktail. The attention to detail is excellent here. With charismatic charm resonates through all the little touches like the unique color gradation and the fresh note coming from grapefruit with rosewater and osmanthus infused with eternal summer tea and pineapple flavored syrup. It is not one we will easily forget.
TWG Tea Indonesia at Pacific Place
Pacific Place, Level 1, Unit 30B, SCBD, Jl. Jend. Sudirman Kav 52-53, Jakarta 12190
Phone: +62 21 5797 3272, +6281381762413
Instagram: @twgteaid
https://www.twgtea.com/